Long Live the New Flesh: Ho99o9 and N8 NOFACE at Echoplex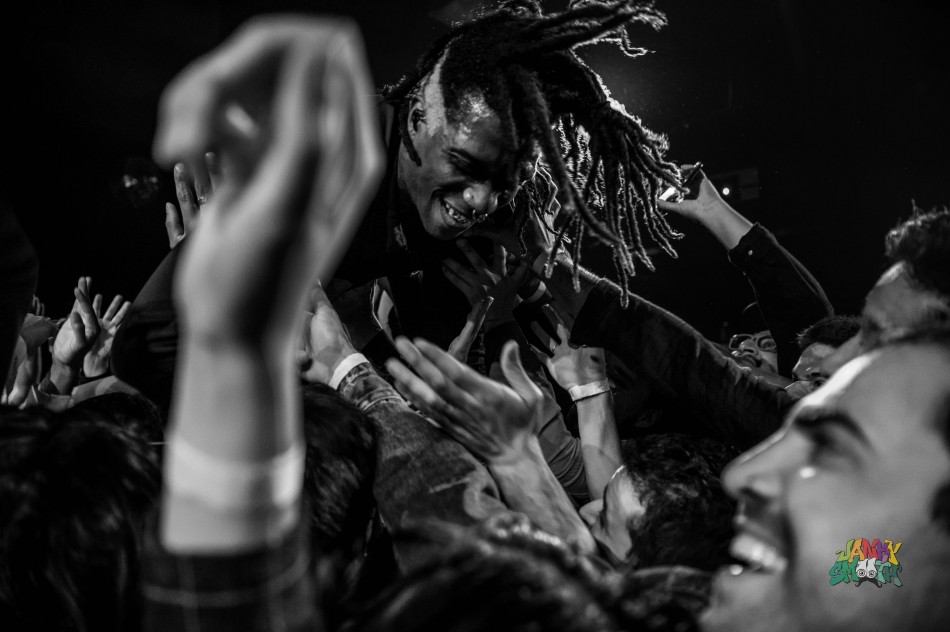 The span of Ho99o9's 5-year siege of the hip hop punk crossover scene isn't nearly enough time to digest the expansive and complex body of work. In March, the group released their second studio album SKIN following a few EP's and mixtapes since their debut album United States of Ho99o9 that absolutely broke necks back in 2017. That seems long ago and far away now, almost like a fever dream in the wake of live music's seemingly untimely demise. A few years back when it felt like shit had really hit the fan, I found myself revisiting tracks like War is Hell and Knuckle Up, finding confirmation in the vengeful, acerbic lyricism and concordant rhythm. It's the kind of music made by and for those of us who have simply had enough of the bullshit, certainly. Ho99o9's hot-blooded and unbridled grit invigorates the disdain felt for false authority, inequity and the general state of affairs – as relatable today as it was in 2015 if not increasingly moreso.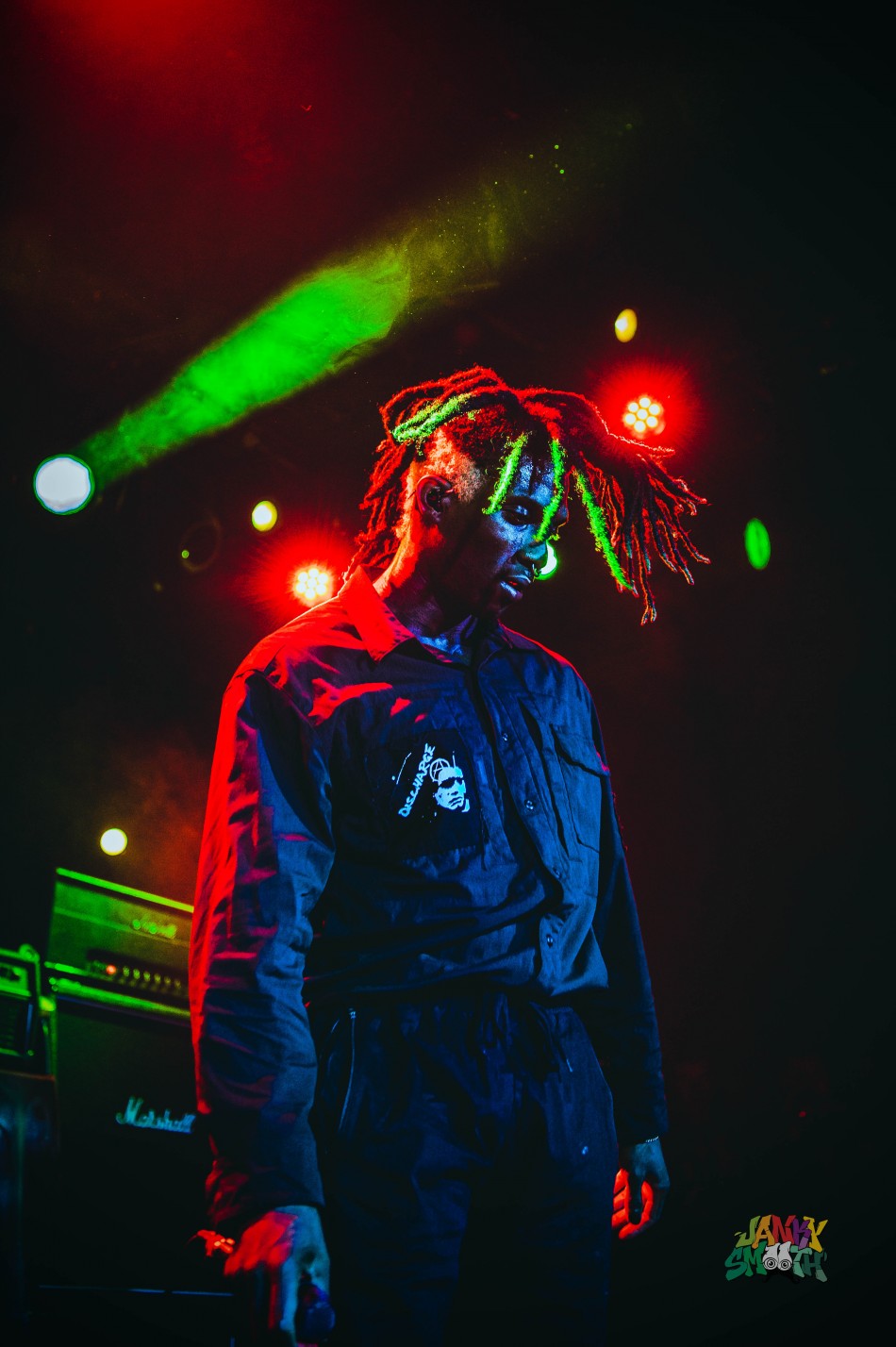 The full-length studio album is something of a dream/nightmare blunt rotation of collaborators. SKIN was produced by current Kardashian Kaptive and former pop punk posterboy, Travis Barker and album credits include notably Slipknot's Corey Taylor and Bun B of UGK. Impressively, the concordant hip hop underlay agrees with Travis' production style and makes for a more burnished yet authentic sound. Travis clearly knows what he's doing and it's evident that working with Ho99o9 was undoubtedly a passion project. Initially met with backlash, Ho99o9 quelled the unease of fans, assuring that this isn't "selling out" so much as incorporating the talent of a highly accomplished musician and adept, experienced producer.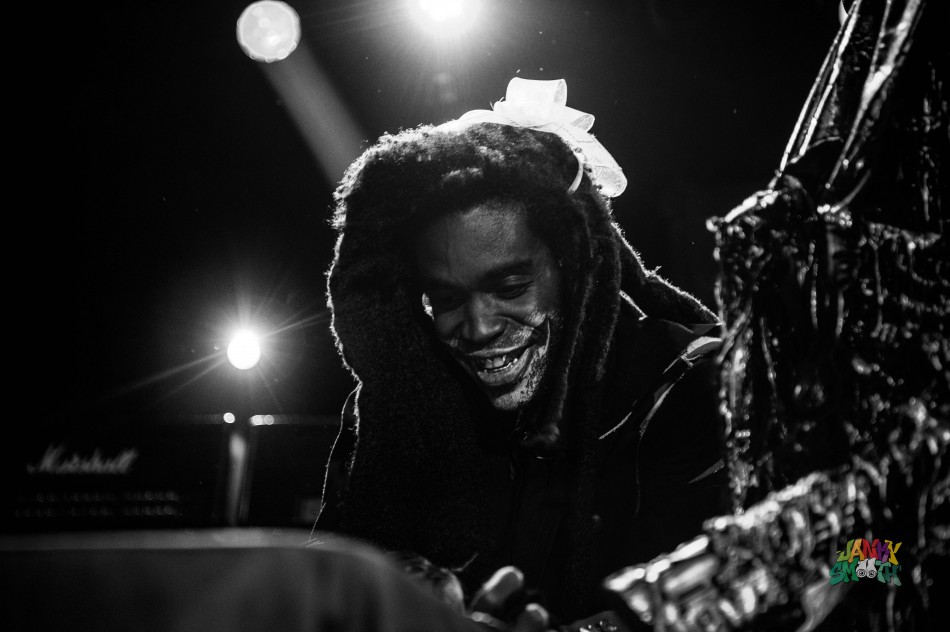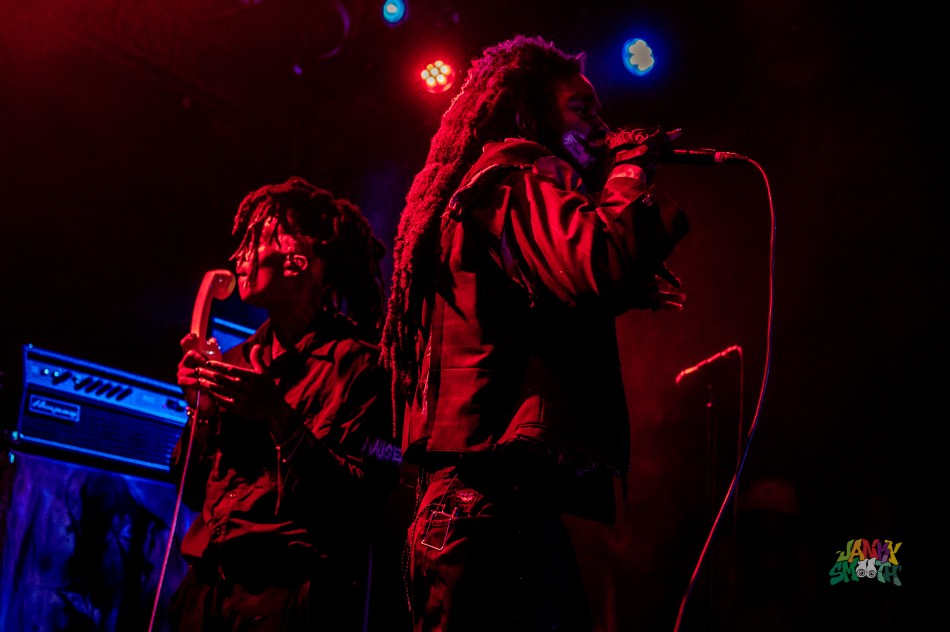 The SKIN album tour features N8NOFACE as an opening act. Arguably one of the most compelling punk/rap hybrid acts out right now, it seems off-brand to refer to his amalgamation of synth-punk and abrasive vocal delivery as 'endearing' but he's an absolutely captivating performer who bares his soul every single time he takes the stage. N8NOFACE is raw and emotive in his disquisition. He beats himself over the head sometimes to the point of bloodying his own face as he details a turbulent descent into addiction and fractured reality. N8NOFACE knows that the ugliest stories make for the hardest sound.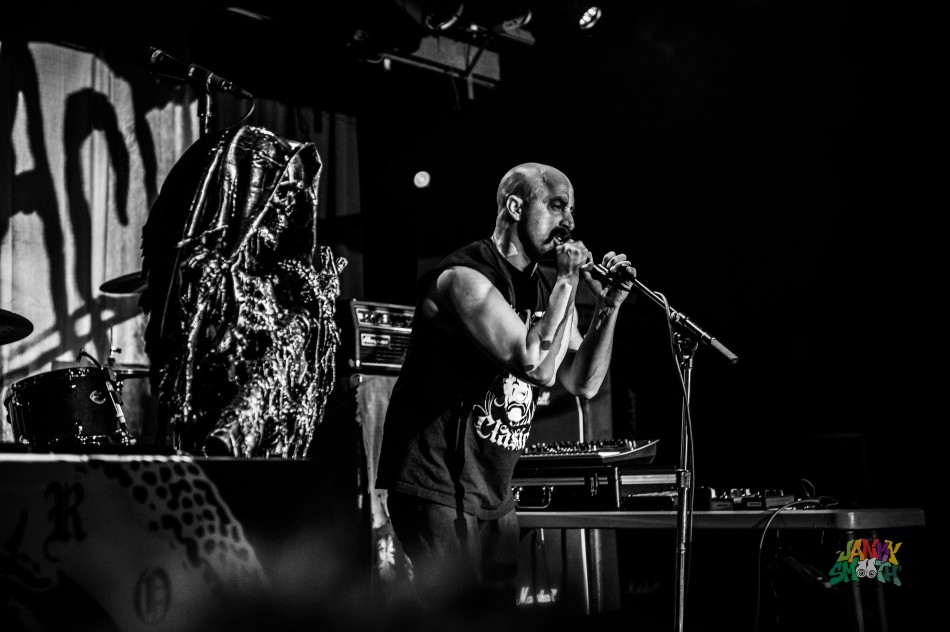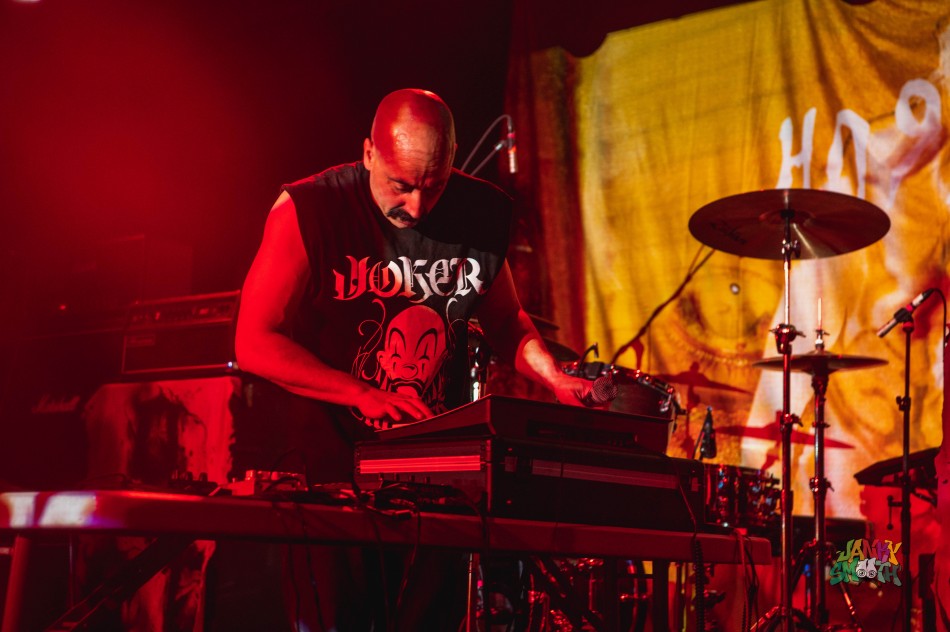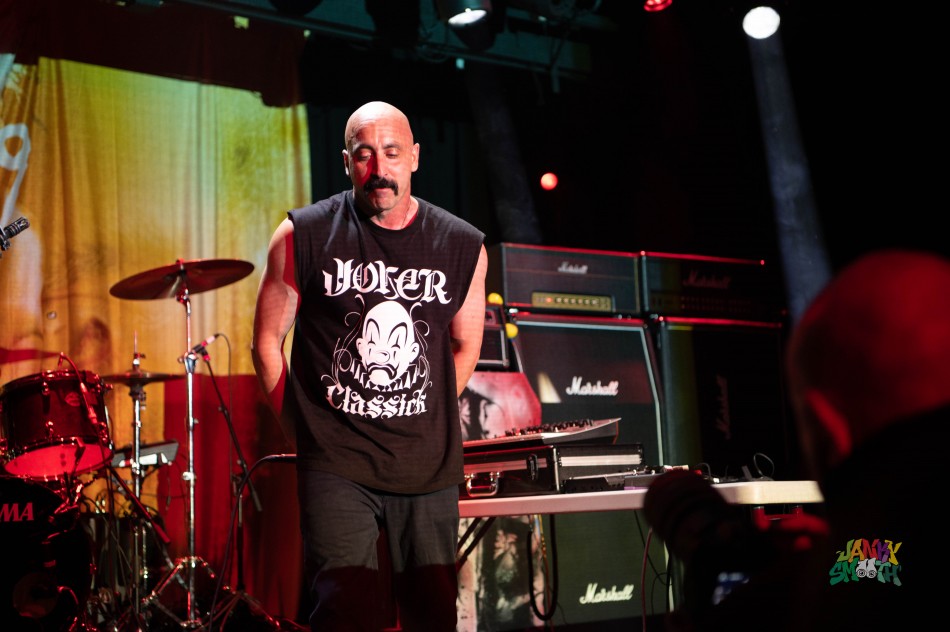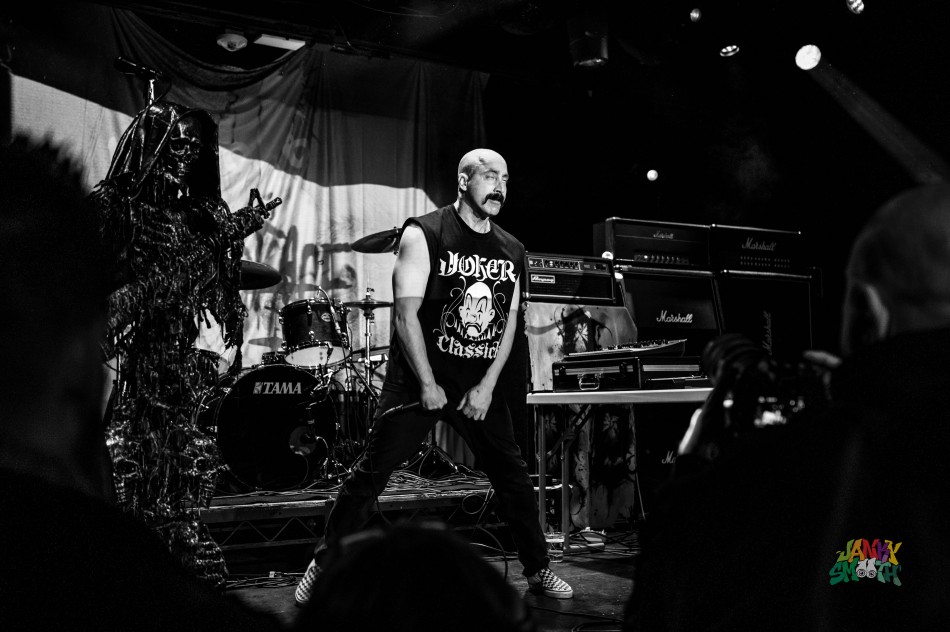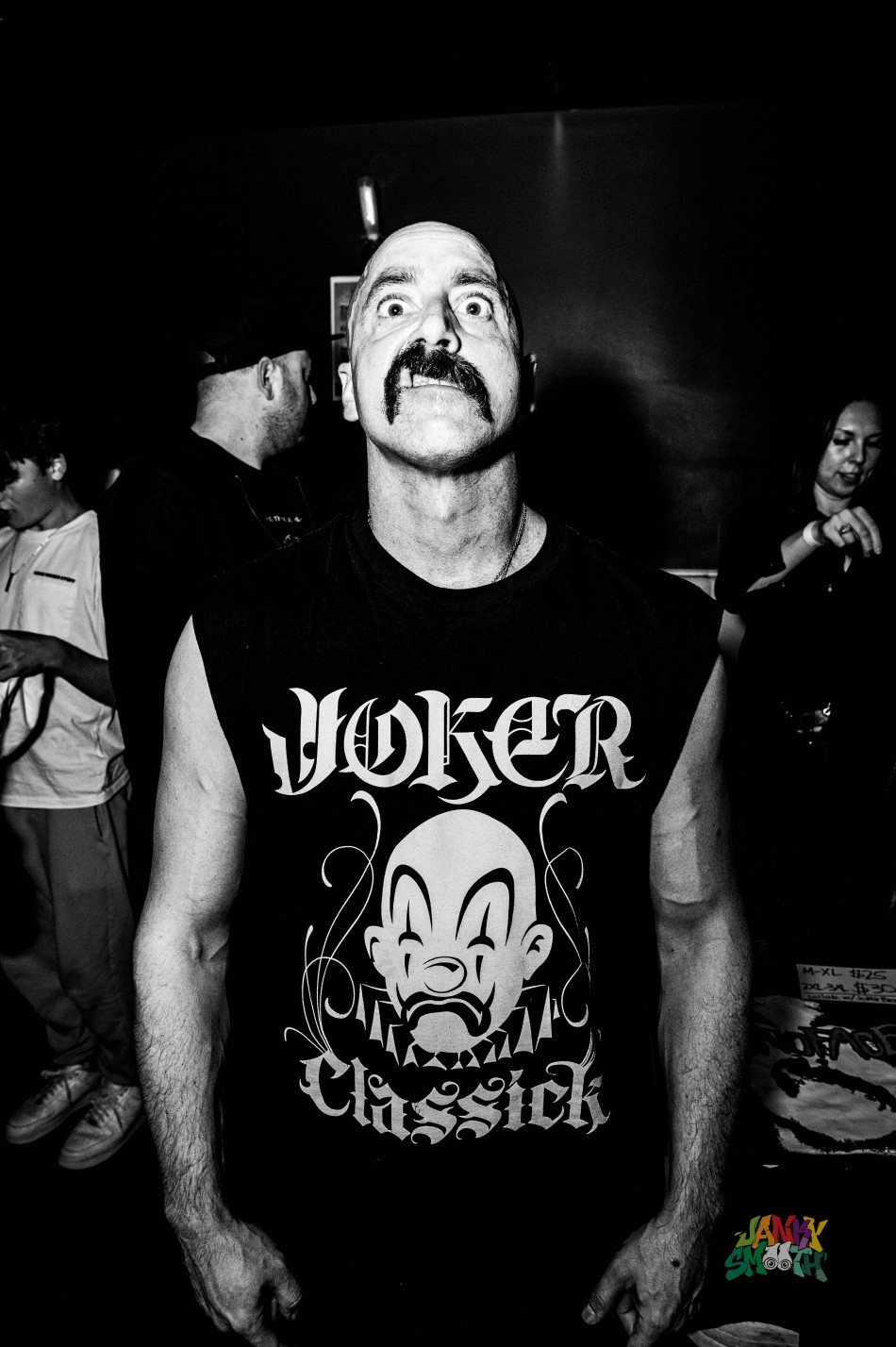 The zeal and ardor of a live Ho99o9 show defies explanation. Met with something akin to a hero's welcome, Ho99o9 imparted disquiet wisdom over a churning pit of bodies on the floor below. The palpable rage invokes the primal compulsion to move around and fill the space. The set oscillates between the more corrosive punk energy from the early days and a decidedly more sophisticated, darker energy. It feels more like a communal release of building tension than a show provided for mass entertainment, the live music equivalent of breaking every material item within arm's reach.
The SKIN tour featuring N8NOFACE will continue through mid-June, winding its way through the U.S. and Canada before concluding in Houston, Texas. The dearly devoted fans back home in Los Angeles can only hope that we have backyard Ho99o9 shows to look forward to in the latter months of the summer.
Words by: Aria Silva-Espinosa
Photos by: Taylor Wong