Desert Daze Finalize 2017 Lineup: Iggy Pop, Ty Segall, Sleep, & More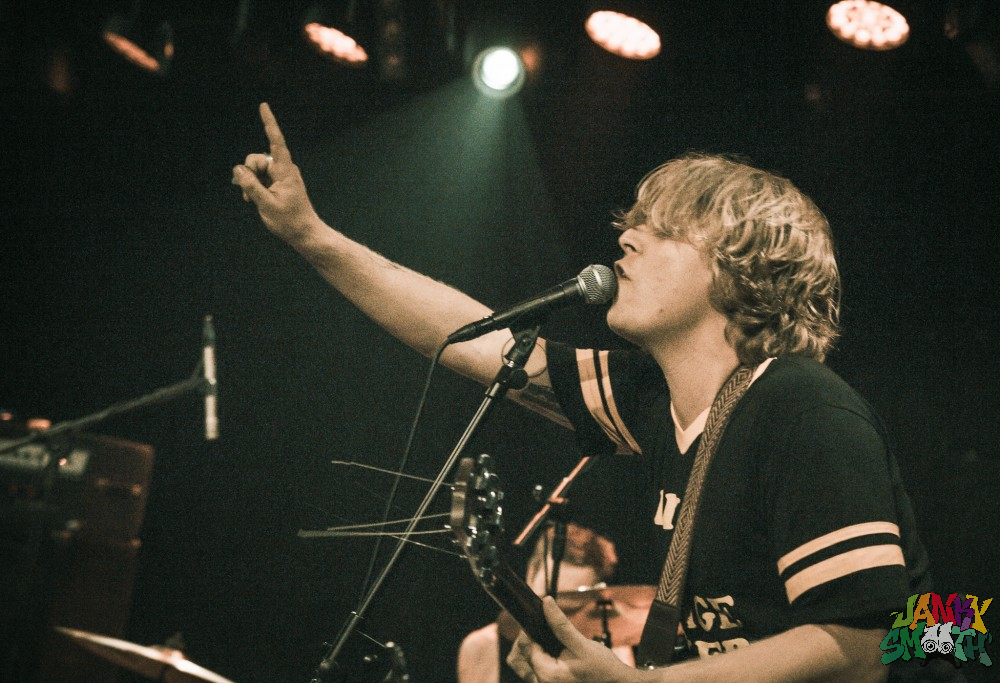 You could have seen Iggy Pop this year at Punk Rock Bowling or Burger Boogaloo or FYF Fest but nothing will compare to the Street Walking Cheetah taking the stage amidst the dry, hot sheen of the California high desert at Desert Daze 2017. And he's joined in this latest lineup addition by some other great artists too, Garage Rock's golden boy Ty Segall and Trap Jazz bad boys Badbadnotgood, are now listed on this stellar new lineup poster. And check out the art on that thing, Desert Daze seems to be harkening back the Native American cultures that may have roamed those deserts hundreds of years ago. Makes sense seeing how Iggy Pop is all our spirit animal. Oh, did I mention that Sleep will be playing Holy Mountain in it's entirety? Yeah.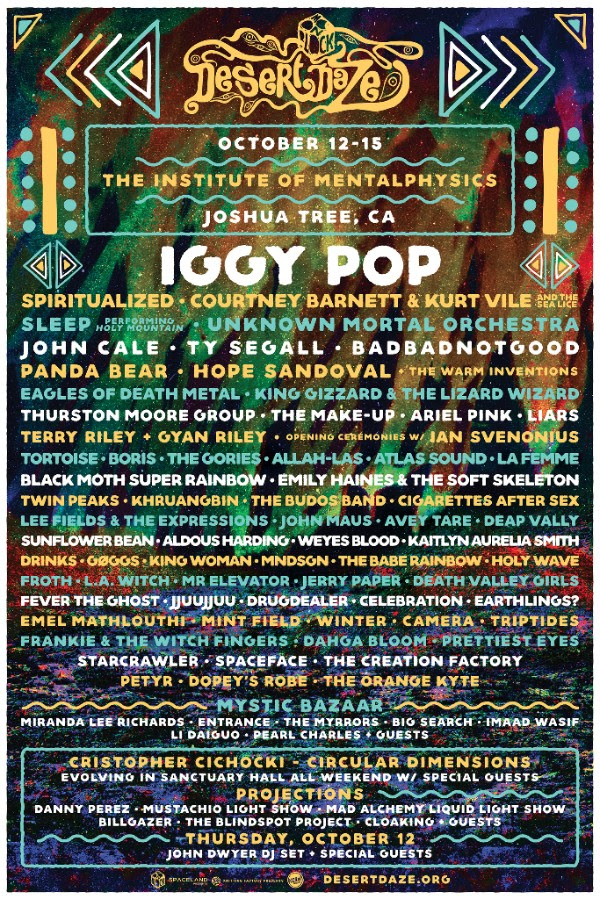 Ty Segall is already scheduled to perform with his incredible side project called GØGGS and we don't begrudge him his double dip in the least.

Tickets for Desert Daze 2017 can be purchased here.
Furthermore, I'd just like to point out that Janky Smooth High-Honcho Danny B called out Pop's recent string of festival headlining appearances long ago, when PRB and Boogaloo were the only shows slated.

related content: Ty Segall and the Freedom Band Blow Minds at Secret Show
Words: Rob Shepyer