Finding the Funk: Birocratic at Union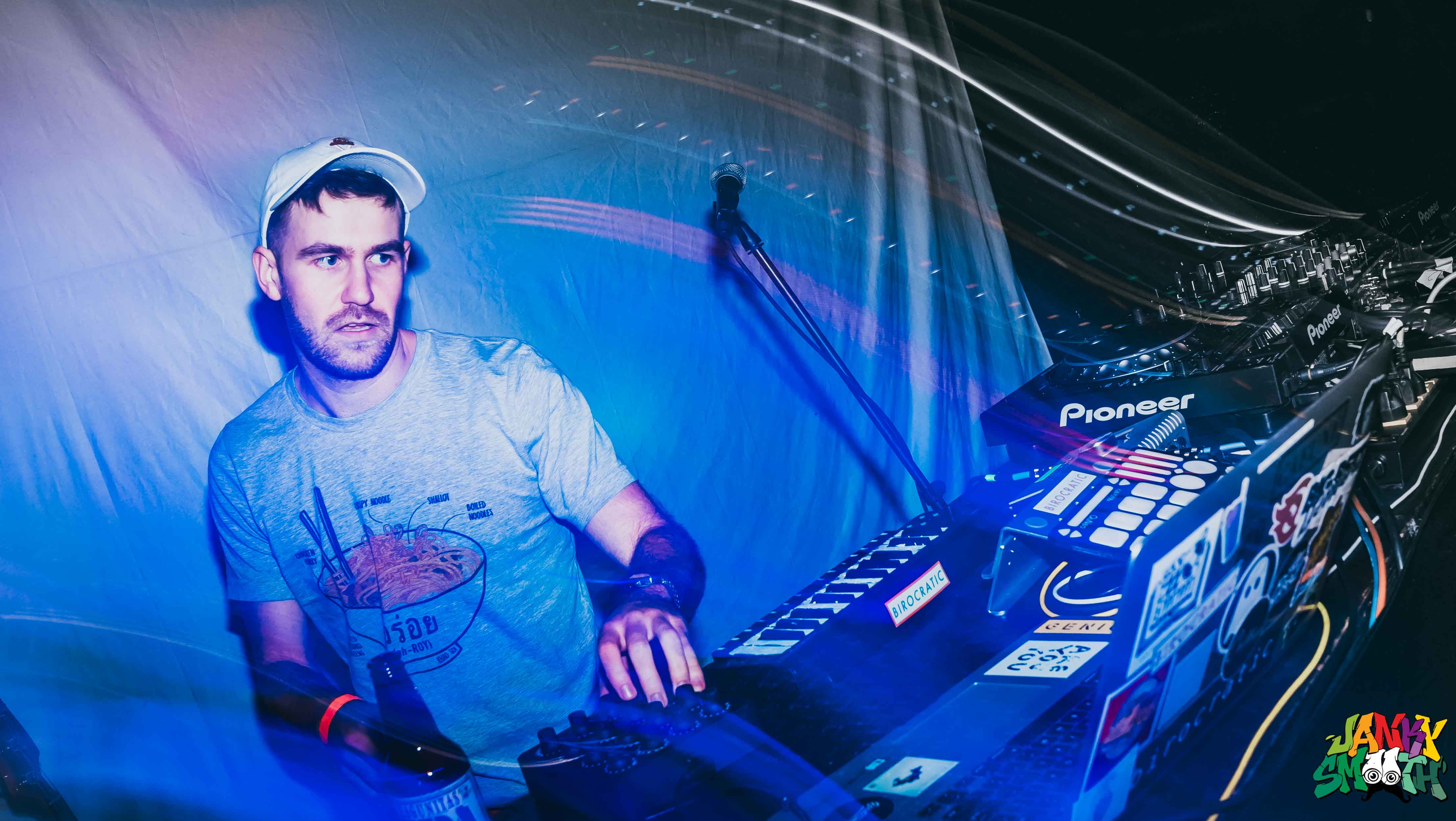 I'd like to begin by getting one very important thing out of the way: I'm a transplant here, as I'm sure a solid 95% of those reading this are too. I'm not as far from my home (Arizona) or my home before that (New Mexico – fuck it, I'm a child of the southwest after all) as most of you are, but I'm sure one thing is common among all of us: moving to Los Angeles represented a pivotal moment in which we were all allowed to explore and pursue every desire and interest we'd ever had, regardless of the cultural taboos and expectations placed upon us by those who raised us and sent us out into this mess (often unwillingly.) I was brought up in a very "metal" family; my parents owned a record store in New Mexico throughout my childhood called The Dragon's Lair and our family road trips (which were almost exclusively planned around concerts) were soundtracked by the big four or Iron Maiden with sprinkles of what would become a growing obsession of mine: funk. Those deep, catchy grooves encouraged me to dig through every soul section I came across in a record store by the time I went to college in search of the cure for that distinct itch: a feeling nearly impossible to describe that plagues anyone with any leaning toward RnB. It was an absolute necessity to satiate the funk, and every town or city I'd ever lived in or visited completely lacked what I was looking for – until I made it to LA.
I found a home in the church of Stones Throw; my weekly sermon being Thursday nights spent tromping across the dance floor of the Virgil during Funkmosphere. Dām Funk and his crew gave me a crash course in the deepest cuts of a style I craved but lacked all knowledge of: Boogie (and I deem it a proper noun in it's introduction because it's that damn important.) That less frequently appreciated golden era of funk beyond the brass ensembles and innocent optimism not so innocently forced upon bands by their songwriters, producers, and labels. The boogie era of the early 80s was a wild west of stripped down production almost entirely attributed affordable synthesizers (and most likely tons and tons of cocaine) that allowed almost anyone to create whatever filthy groove they desired. Unfortunately the global id lost it's way around 1985 as the popular angles of boogie shifted away from the simplicity of deep grooves and instead fixated on rattling overproduction and defining solo pop stars. Boogie laid dormant until its gradual return began around the time Dām founded Funkmosphere and made it a weekly staple on the west side in 2006; a resurrection with cultural shockwaves felt in everything from Bruno Mars to Mofunk Records and Tuxedo, the most faithful modern takes on the subgenre. Funkmosphere's time came to an end in 2017 and the weekly gathering disseminated into smaller, less frequent, and less precise pockets of funk around the city. This boogie vacuum left me and many others with a bizarre sense of homelessness every Thursday evening; the craving for those filthy grooves returned stronger than before thanks to a newly added nostalgia for the nights I was lucky enough to enjoy when admission was easy.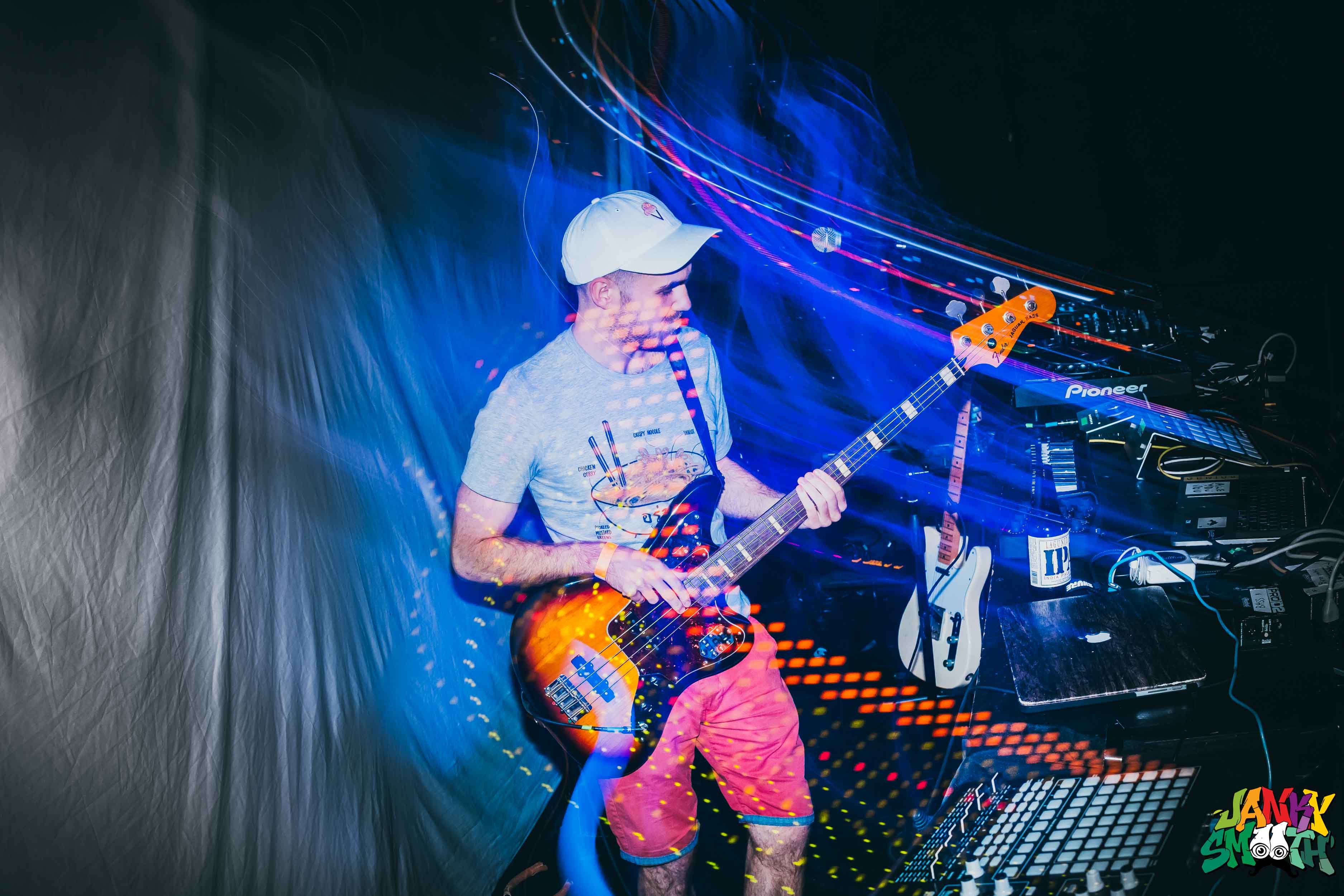 In my search for the funk, I stumbled across news of Birocratic performing at Union (strangely enough on a Thursday night) and decided to take the plunge and see if this was the next manifestation of the dragon I've been chasing. Birocratic, born Brandon Rowan, is a Brooklyn based producer who initially gained a following through the creative commons licensing of his music for a fair number of Buzzfeed's earliest videos in 2013. His initial output of beat tapes (aptly titled "beets") focused heavily on jazzy, percussive hip hop instrumentals with a very organic lo-fi aesthetic which lead to his reputation expanding to some of the most popular YouTube channels centered around chill-hop. His recent singles Zesty Surprise and Extra Fresh gave a hi-fi taste of something almost entirely different from those earlier releases and more in line with everything I'd been searching for, leaving me without any excuse to avoid attending.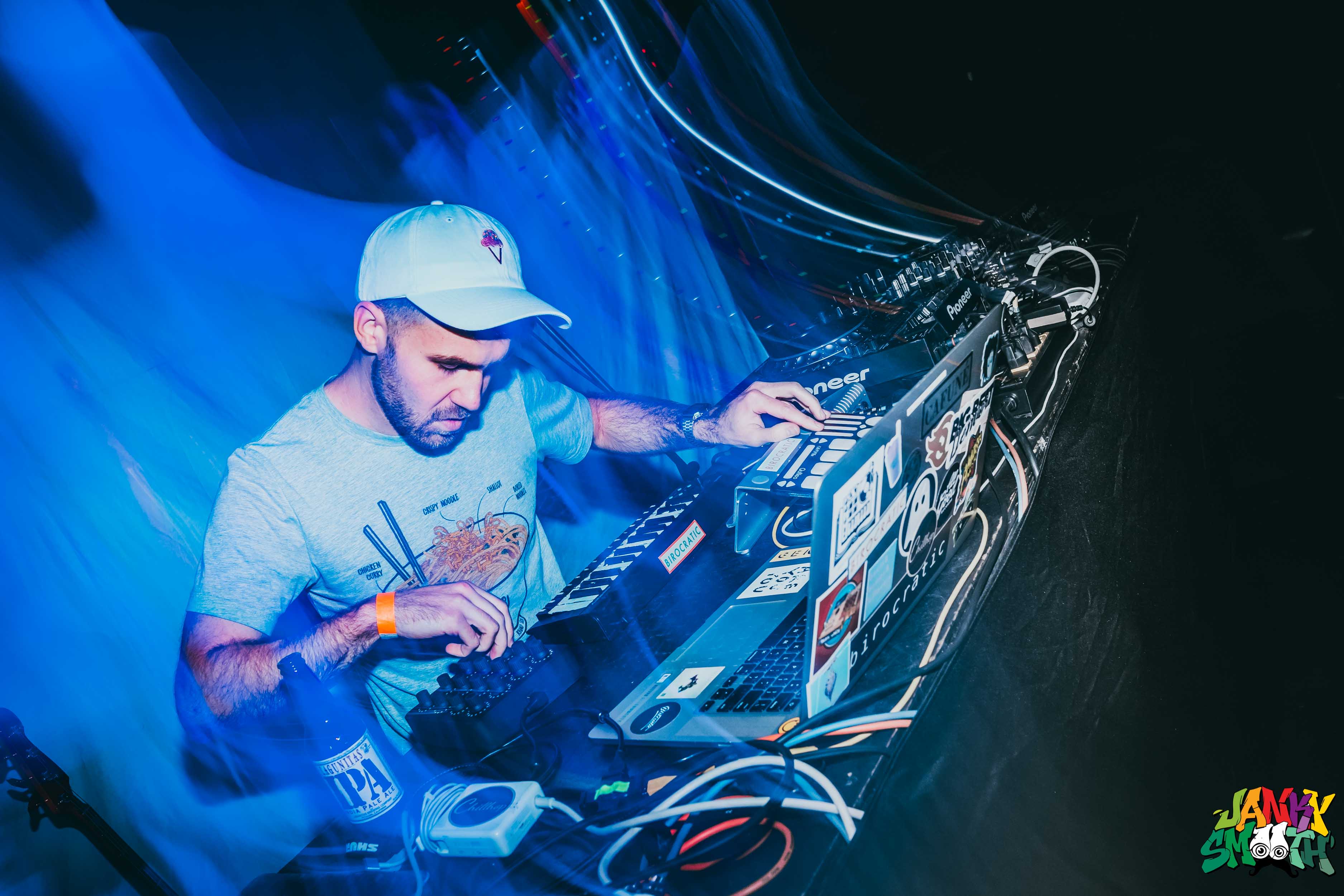 The night began much more calmly than most shows I've seen lately as the crowd rolled in gradually to the soundtrack of nearly atmospheric instrumental beats until Aso took the stage. I was surprised to witness selections from someone that wasn't the Aso/"Mr.Omaha" linked in the event page (see: Two Star Bitch) but instead a local producer with a focus more in line with my expectations of relaxed, chiller beats for the evening. A perfect fit for introducing the event, even down to the shared features on the same Chillhop music channels that helped further Birocratic's reputation.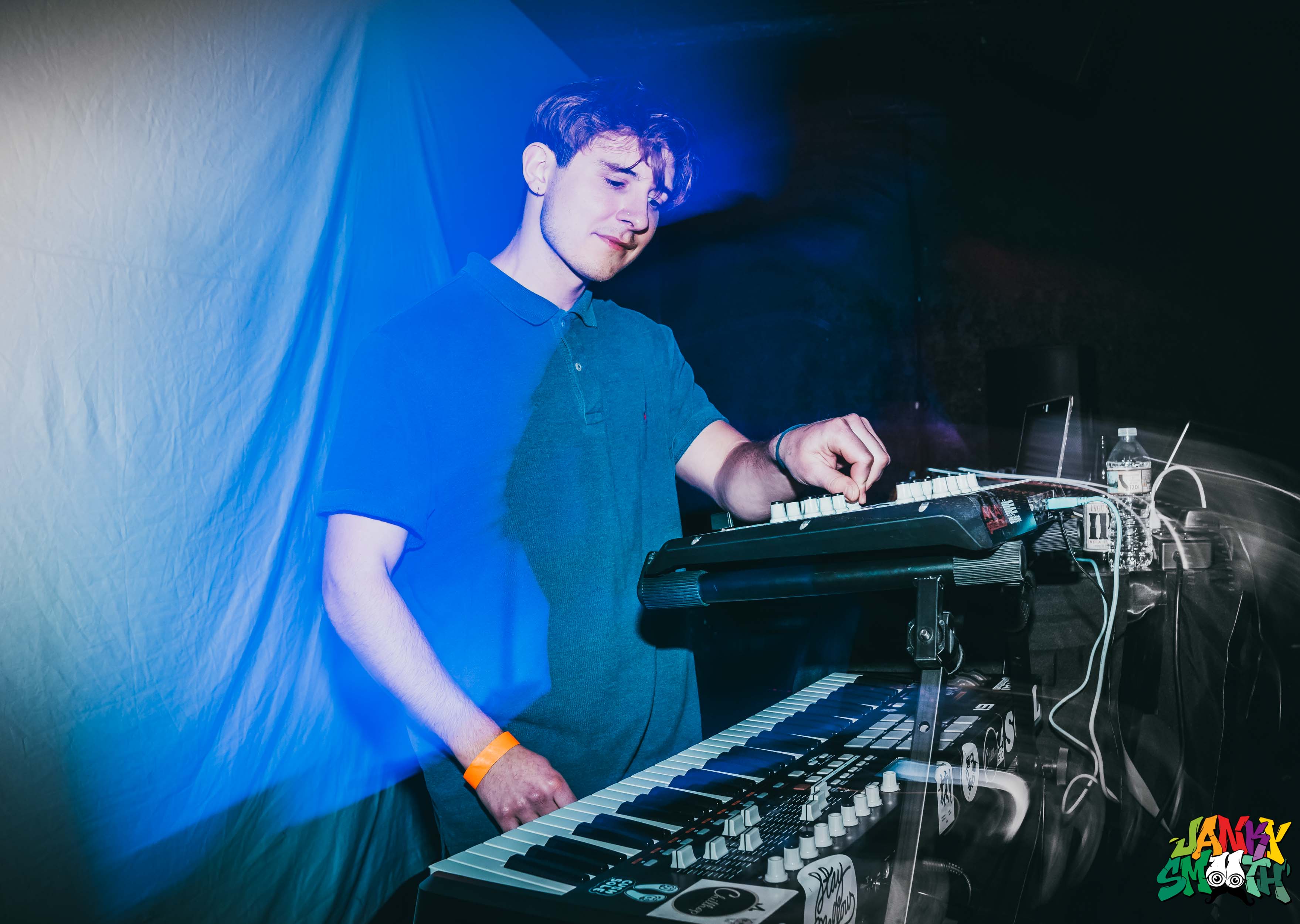 Aso's set blended into a performance from Player Dave, another Los Angeles based producer with an ear for smooth beats but an added inclination to work in string instrumentation and blissful soundscapes similar to those I've grown to love in the work of Bo En. Unfortunately my fondness for his performance grew thin by the time he began working pop hits into his set; something I viewed as a time filler/time killer and the lowest hanging fruit of crowd pleasers. That being said, the crowd did love it and I wonder if my initial reaction was only a result of the lack of boogie I believed I was promised.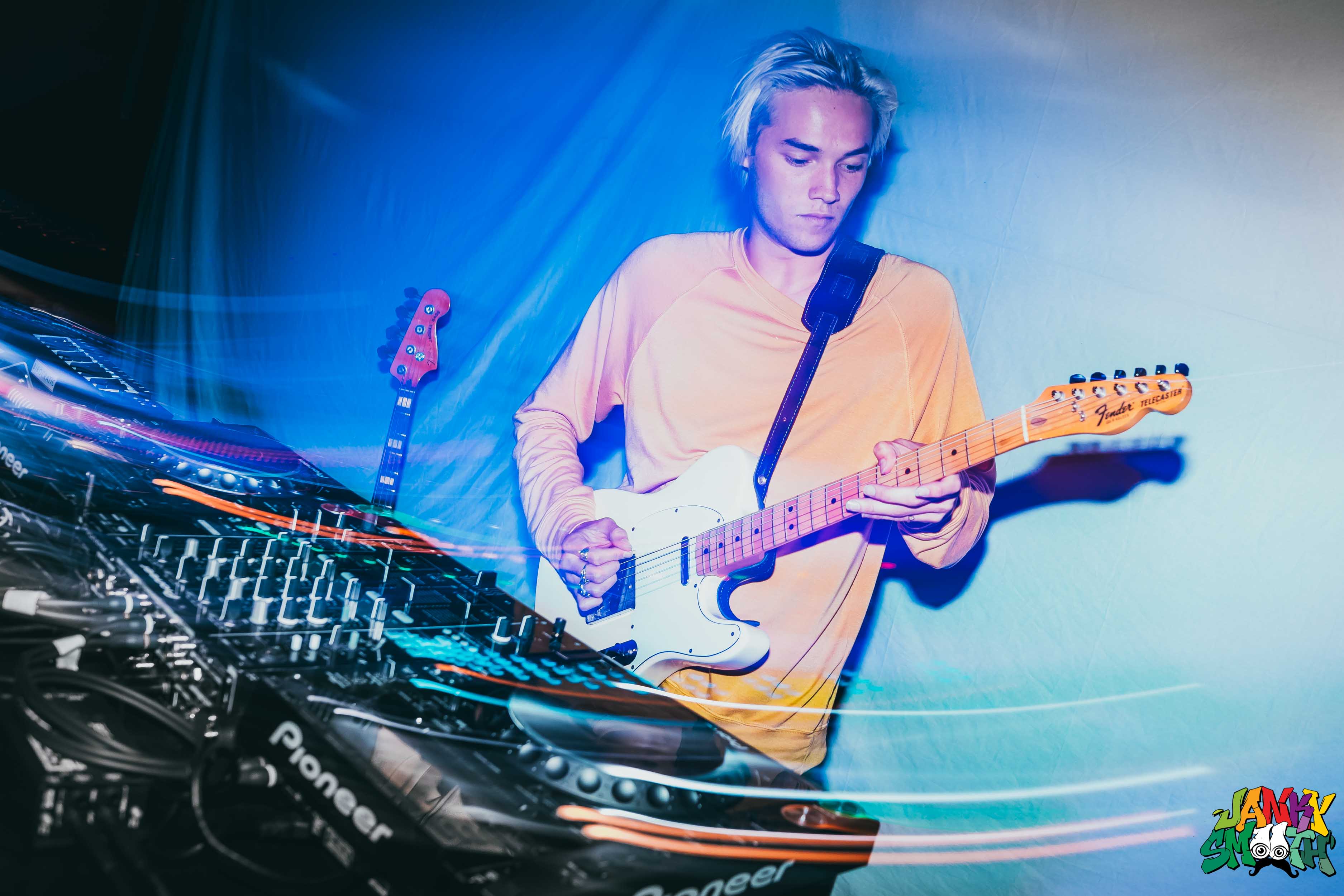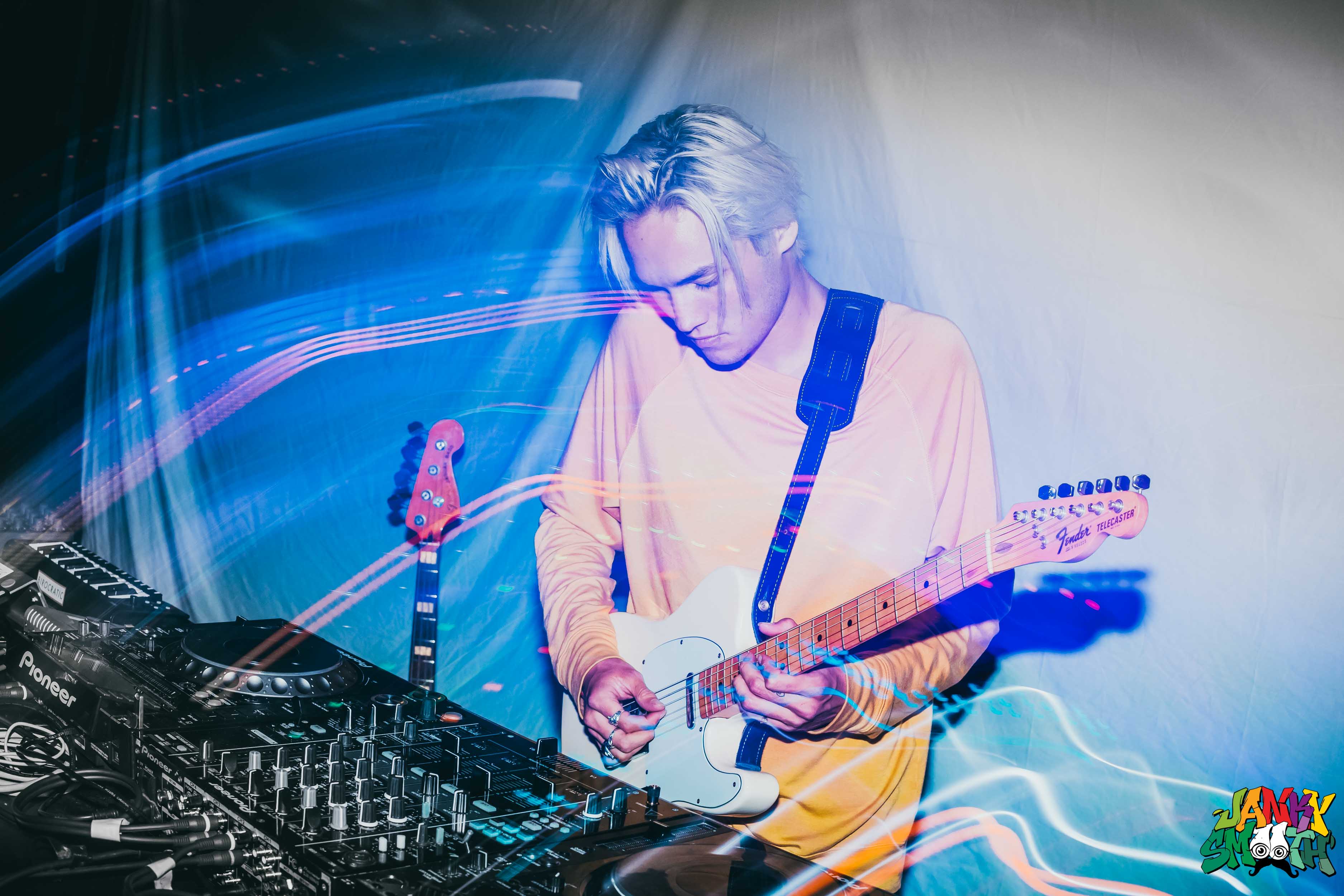 By the time Birocratic finally stepped on stage my boogie levels were dangerously low and I wondered if I could handle another chill instrumental beat without losing my mind. A flashback to being stuck in the basement of my university's library overnight desperately trying to generate a thesis loomed on the horizon but I promised myself those days were long gone (I'd since outgrown the need for Nujabes worship, despite still loving his oeuvre and the works of Witness, etc.) To my surprise, Birocratic's set began with a level of energy that simultaneously appealed to both that former me nestled in the back of my brain as well as the groove hungry asshole at the forefront. On display was a refreshing blend of past and present projecting from someone that appeared to be the most excited and satisfied performer I've seen in months. The energy was infectious and I could see nearly everyone in the crowd grooving with reaching smiles and visible enjoyment (take note nearly all LA bands, especially those in the psych scene – you look bored and it's boring to everyone watching you.) The bold sincerity on display allowed me to easily understand why Birocratic appeals to his listeners while giving me some of those filthy grooves I so desperately wanted and making me feel less like an outsider at the venue. Beyond that, It made me wonder if it's time I should pick up a bass guitar and attempt to make some filthy grooves in my own bedroom.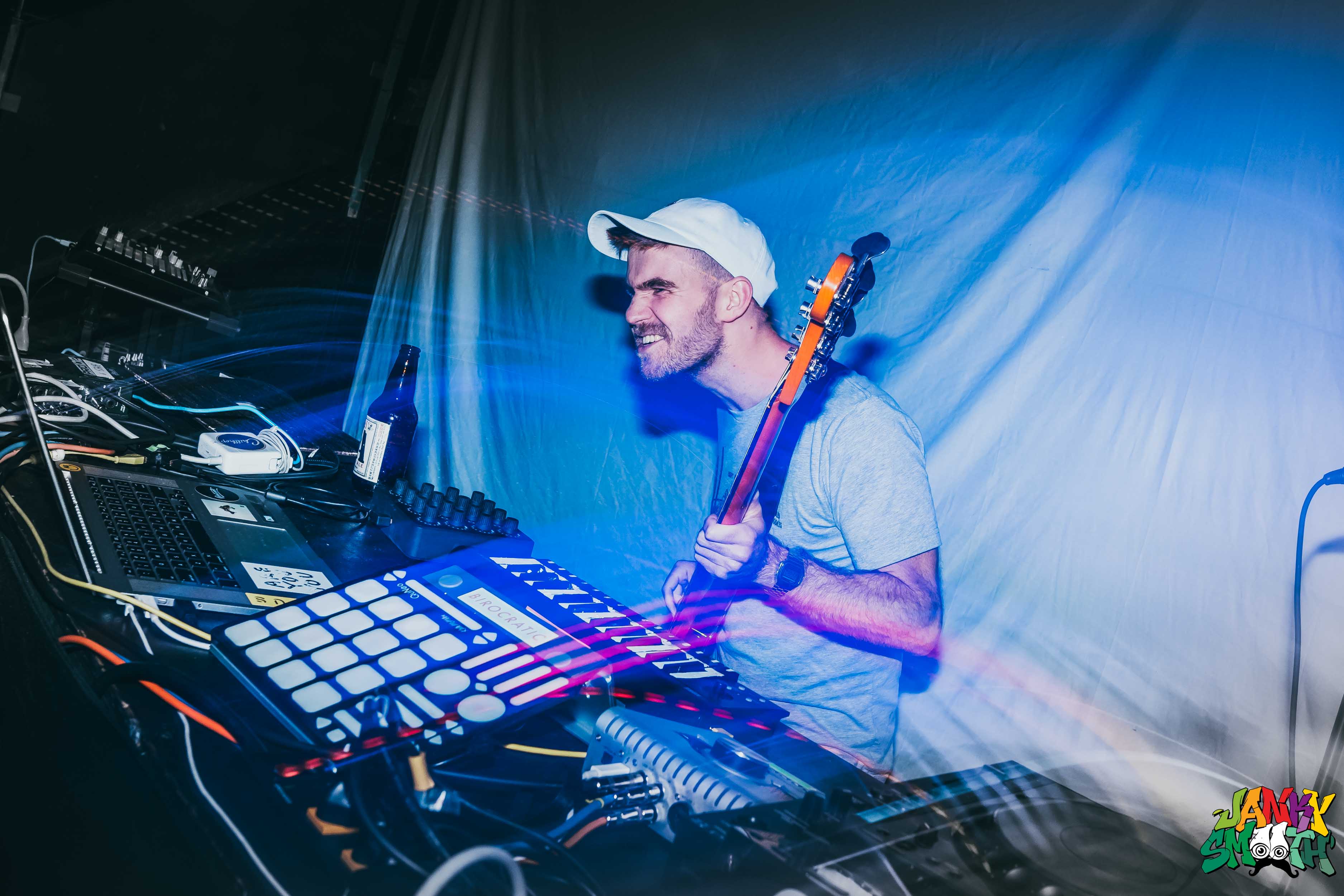 Words and Photos by: Dillon Vaughn