Photo Recap: Tears for Fears at North Island Credit Union Amphitheatre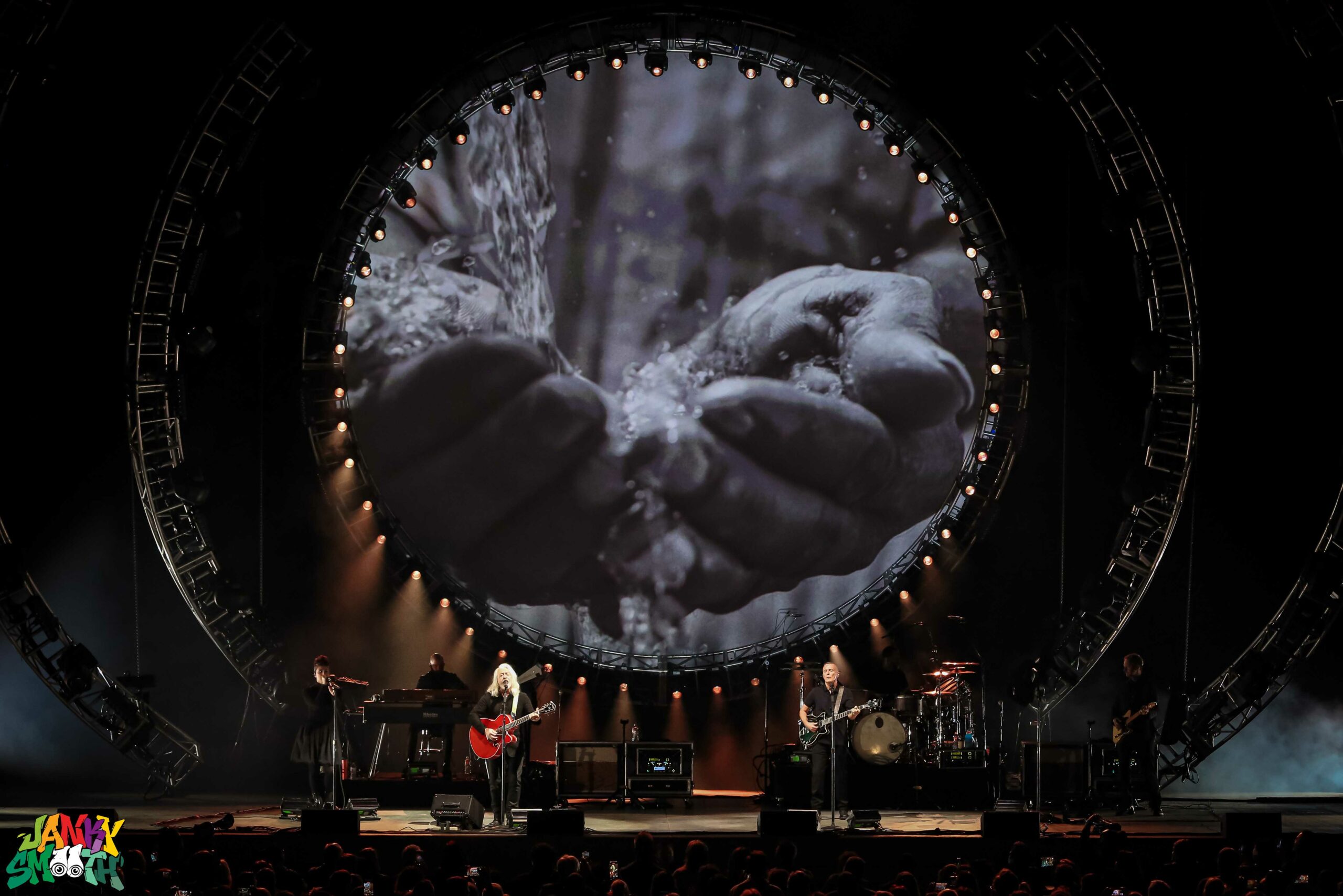 The legendary Tears for Fears embarked on a special American tour that brought their iconic and timeless music to North Island Credit Union for an unforgettable night for all in attendance. Complete with a visual journey that brought their classic 80's songs to life, this concert was one for the history books. Tears were shed by many eyes and fears were relieved for all involved as their songs brought peace and understanding in chaotic times. It's a "Mad World" out there but the band never fails to make sense of it all. We sent our photographer Pedro Carrera out to catch one of his favorite bands and capture the experience for you all to see.
Sonically, the band sounded as powerful and crisp as they always have, as if not a day had gone by since these songs were recorded. Founding members Roland Orzabal and Curt Smith gave their whole selves to every performance on this tour and this Southern California stop was no exception. They were giddy being able to play for fans again after a long lockdown and time away from playing in this country since their last American tour in 2017, and the fans were equally excited to see them. "Everybody Wants to Rule The World" was meant with a sing-along that still echoes through our memories, something we will always recall whenever the world's leaders step over their boundaries.
This wasn't a nostalgia show, this was some of the most timeless music in history performed through a new lens that made sense of a foreign world. The visuals, the music, the audience's captivated involvement, every element summed up to create one of the most overwhelmingly emotional nights in Southern Californian live music in a very long time. Then when the all the pent up pressure reached a fever pitch, the audience was commanded to "Shout, Shout, let it all out!" and so we did, collectively, in one arena-wide therapy session that let us all leave that night with a sense of both community and friendship with strangers that the whole world ought to take a dose of right now.
Photos by: Pedro Carrera