U.S. Girls Sell Out The Moroccan Lounge: The Most Soulfulest Sound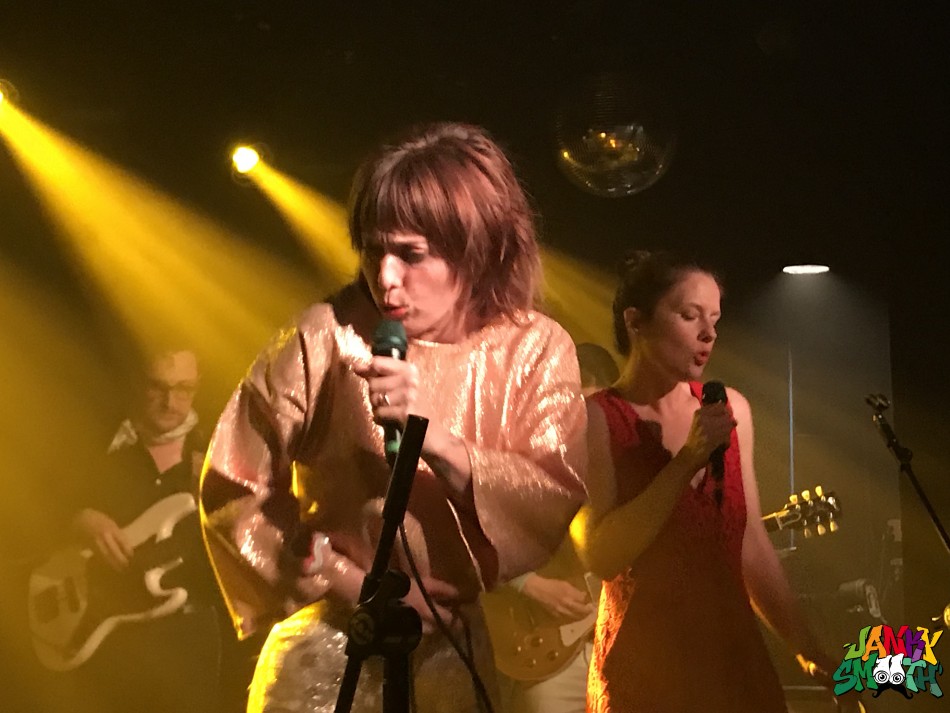 My adventures through the Los Angeles music scene took me to The Moroccan Lounge on Tuesday where one of the brightest stars off the legendary 4AD records had sold the place out on a damn school night. U.S. Girls go right alongside powerful, female-led bands like The Pretenders, Sleater-Kinney, and Haim in the rock and roll halls of history but even among those bands, I can see a potential in U.S. Girls' leader, Meghan Remy, that I don't think shined quite as warmly or as obviously as the others.
Oddly enough, I first heard about this band by watching Power Trip on Amoeba's "What's In My Bag" series. Where part of singer, Riley Cayle's selection was none other than U.S. Girls' Half Free.
Beginning as a noise-pop project, Meghan Remy was inspired by Riot Grrrl bands and Crass to create a rebellious and beautiful amalgamation of pop, jazz, funk, and electro-punk which is best represented in the band's 2018 release In A Poem Unlimited. The album features tracks that strike chords as powerfully as Leonard Cohen, Abba, Cocteau Twins, and Madonna while still retaining an experimental, underground sensibility. It's the kind of music Lady Gaga probably wishes she was making.
The night began with CMON opening, a New York electro-pop duo who's name is an abbreviation of "Confusing Mix Of Nations". John De Costa and Jamen Whitelock collaborate to create a very infectious and poppy sound that you can't get out of your head once you hear it the first time. Hypnotic and dancey, this band knows how to make fun with electronics. Integrating samples as the intros to their songs, CMON melded post-punk, dance, and shoegaze in a unique and minimal way. Their stage presence was one of ennui and disinterest, something I don't think I've seen enough of and sort of long for from a singer.
Next up was Cones, a band made up of core-members and brothers, Jonathan and Michael Rosen. This San Francisco group has an incredible grasp on rhythm and seduces you to dance with the right mix of synths and percussion that creates a cool and mellow feel, reminiscent of tropical music, that eventually bursts into one awesome release. This is the musical representation of blowing dandelions into the wind while frolicking through a meadow with a freckled face, ginger cutie.
The Moroccan was packed tighter than a tin of sardines by the time U.S. Girls took the stage. First it was just the band, made up of six members, opening with a sultry and slow medley that peaked with a beautiful saxophone solo that ushered in the entry of Meghan Remy and her backup singer, rounding out the ensemble to eight.
From front to back the set was filled with gorgeous sounds that dabbled between the randomness and sensory overload of jazz, to the groovy dance-inducing jive of funk, even to little spats of the rigid riffage of punk and metal here and there. The set was heavy with songs off In A Poem Unlimited with my favorite moment being their rendition of "Rage of Plastics".
The one thing you can sense and hear in all of Remy's songs is purpose. You can tell she authentically means what she's singing and feeling in her gut as she moves and sings like a classically trained jazz singer but with modern, dark sensibilities. Dressed in gold from top to bottom and under yellow light, I couldn't separate her on this small stage in a small venue from the vision I was having of her future, on much bigger stages in much bigger venues. You can get that vibe listening to her music or reading up on her history but after seeing Meghan Remy live, I think everyone came to the same expectation of monstrous success in her future.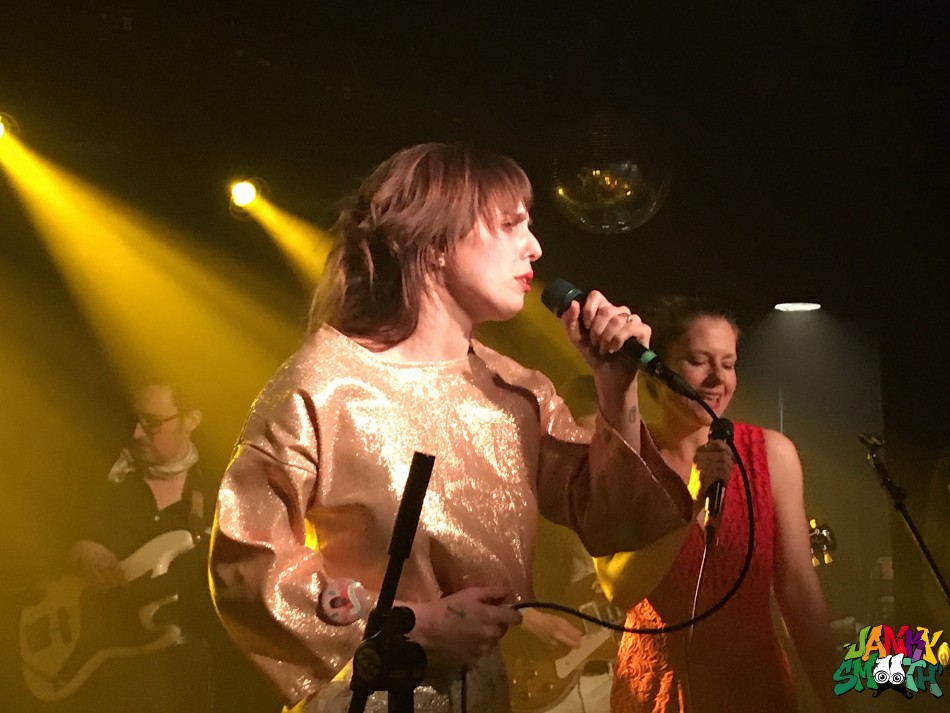 Words and photos by: Rob Shepyer