Midnight Massacre: American Nightmare At The Echoplex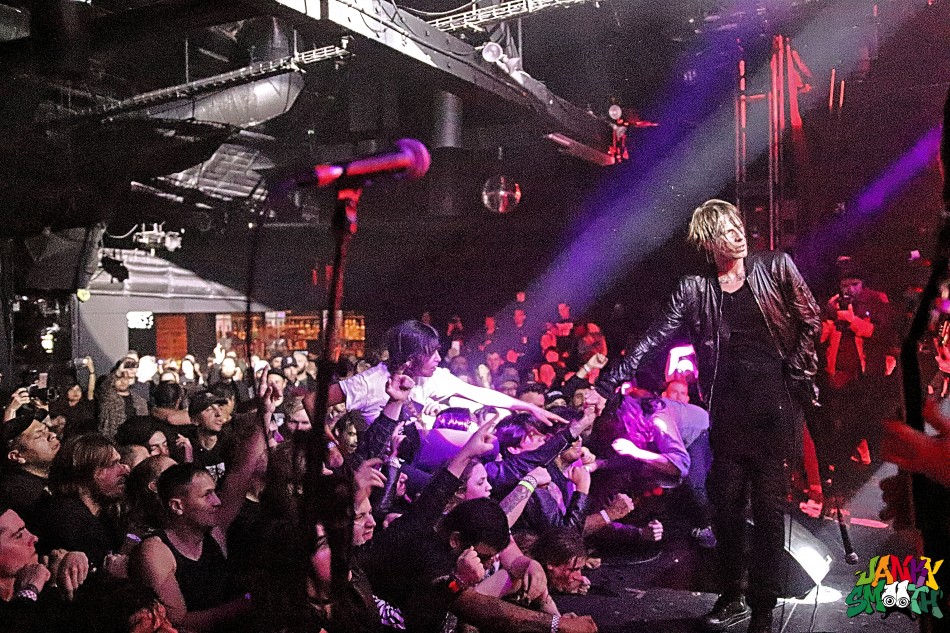 Like a long, dooming swing of the reaper's scythe, death rock and hardcore rained down upon us as if by the hand of Death itself. Since the headliner was hardcore, one might not expect two death rock bands opening up the show but when you consider the history of American Nightmare, it's not so strange at all. American Nightmare has always highlighted the darker, more gothic side of the human experience to the point that Wesley Eisold, the band's singer, evolved into Cold Cave, a goth, dark wave sensation. Never straying too far from his roots though, Eisold always kept American Nightmare in his back pocket. Perhaps now he's wearing those pants back-side front. It's too sides of the same coin, anyway. A sad, depressed crooner making music you can dance your sorrow away to and a rage-filled banshee that inspires blood-lust, violence, and anarchy in mosh pits that flood onto the stage. American Nightmare was the first band in the hardcore scene to really delve into emotional, darker lyrics and tones while not straying from true hardcore and the scene.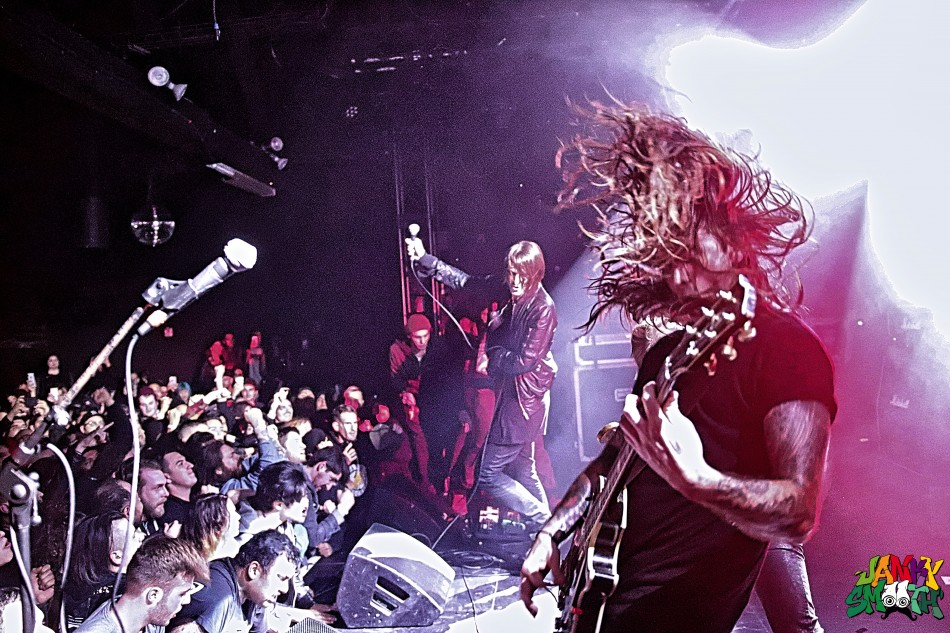 The first band to open up the evening was Death Bells, a young death rock outfit from Sydney, Australia that impressed the hell out of me with incredible musicianship, hooky songs, an awesome stage presence that's only in its early stages of development, and a gloomy atmosphere. With filtered, flowery guitars, kinetic drumming and emotional vocals, it's music you can dance and think-deeply to at the same time.
San Francisco's Spiritual Cramp was next and at times they touched the death rock sound but at other times they sounded like a post-hardcore, grunge band. At the peak of their set, the band latched onto monumental musical releases that you can't help but move and skank your ass off to. I can imagine this band headlining a show and know any venue just erupts into an all out party with their presence, their sound reminds me of Culture Abuse or Basement but with more nuance, I dare say.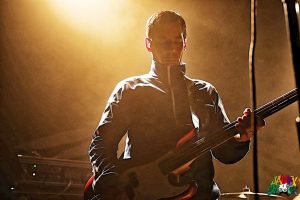 Next was Fireburn, a super group of sorts with Todd Youth from Danzig and Youth of Today, Israel Joseph from Bad Brains, and Todd Jones' from Nails, who was not in attendance on this night. This was the second time I've seen this much buzzed about band, the first time had been opening up for Dag Nasty and just like at that show, the band tore the house down. Capturing the schizophrenic pace and madness of an 80's Bad Brains' gig, Israel moves, twitches, and thrashes about with controlled insanity. This was the first band to really get the mosh pit going and not just because it was that time in the show that the Los Angeles fans felt obligated to move but rather because the music was too gnarly not to smash yourself into something during it. Playing a set that featured numerous songs off their EP Don't Stop The Youth released on Closed Casket Activities, the set peaked with their reggae jam of the same name. After that, the band played two songs off their new LP Shine, both of which sounded badass and true to all things hardcore and Jah.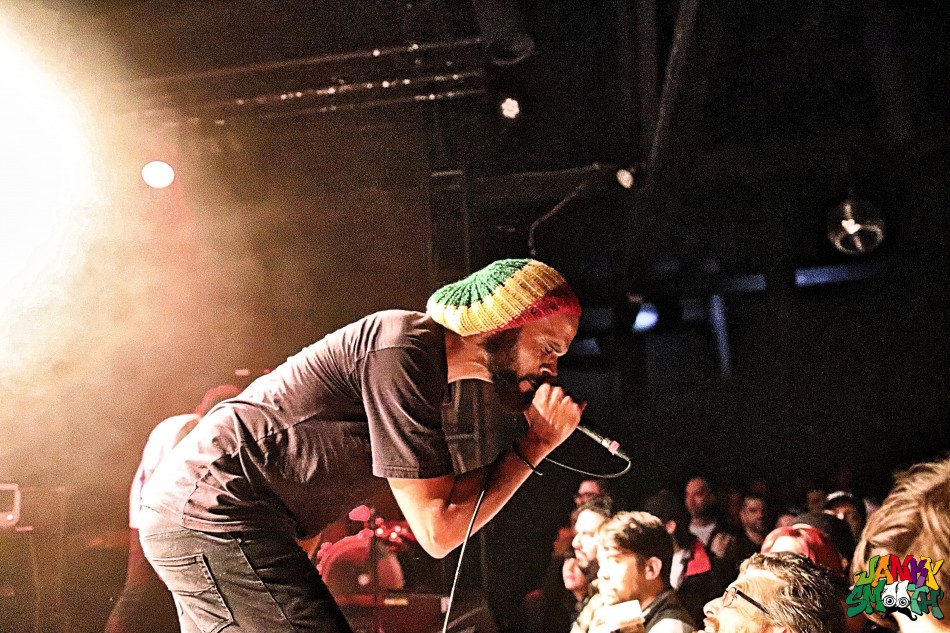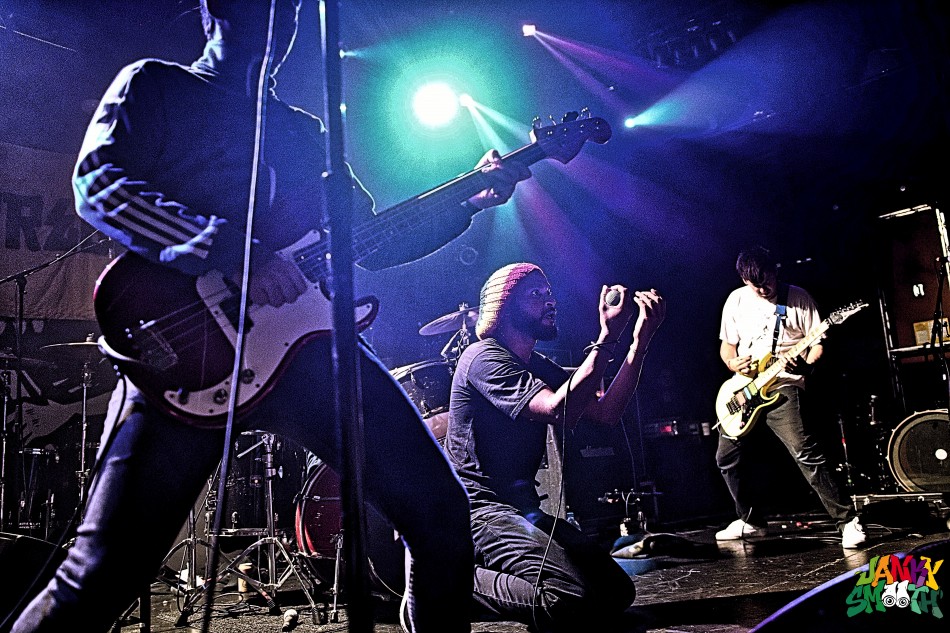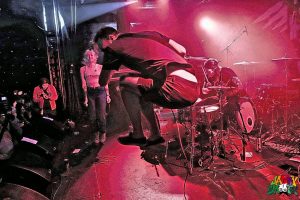 The second Nor-Cal band of the night, Oakland's Torso was next, keeping the hardcore vibes going, only injecting in a pinch of D-beat, anarcho into the mix. And anarchy is exactly what ensued as the band's petite female vocalist jumped into a foray of building hardcore sound that culminating in her savage singing and the audience's rabid release of mache-mosh-force. When the songs build and you sense the climax is about to roll up on you, better than any other hardcore band, you can feel-out the exact moment that shit is gonna hit the fan in the pit. Funny enough, if you squint hard enough, the band sorta reminds you of the hardcore band featured in the movie Green Room. Torso was one of the best sets in Sound and Fury last year and after seeing them again, it was obvious why American nightmare chose them to be their direct support.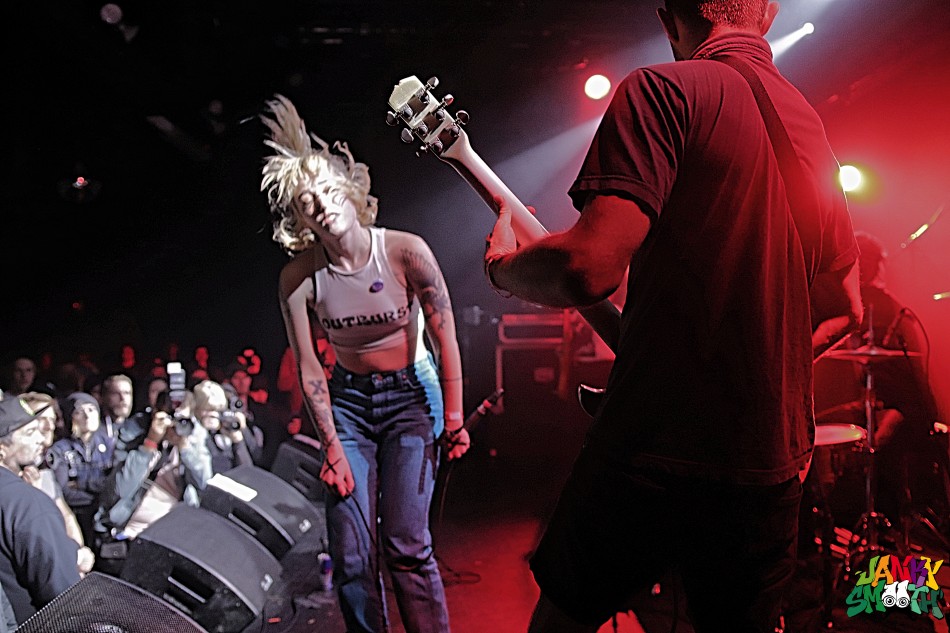 Before they even took the stage, it was obvious American Nightmare was going to inspire total brutality and insanity among these men turned feral dogs in the audience. The following dialogue took place as we waited by the stage:
Drunk Dude: You going to crowd surf?
Me: Nah man, too big, it's against the code. Are you?
Drunk Dude: *Pointing to a photographer in front of us*: I'm going to walk on this mother fucker's head….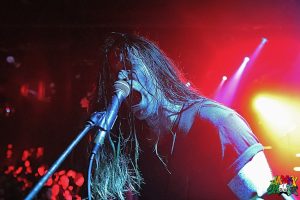 This was the breed of mongrel we had on our hands and so, at that moment, I was feeling just as proud as I was prepared for punishment. The moment the band took to their instruments, the audience erupted, streaming on stage like rising waves in typhoon conditions. When Wesley Eisold appeared all hell broke loose, as he immediately matched the audience's intensity, singing right into the most violent clusters of fans then jumping onto them with a true hardcore veteran's understanding of how a mad mass of people moves. The band was all dressed in black and not like hardcore kids but rather more goth, as if they had evolved into and embraced their identities as rock stars.
When the band played their classics like "AM/PM" and "Young Hearts Be Free Tonight" the audience became so happily high-strung that pained was not just accepted by us but welcomed with open arms and joy. For maybe the first half of the set, I was used as a human ladder by anyone that wanted to try and grab for that brass ring of gnarliest dive. You have to know how to dance, slam, and sing to these songs while keeping an eye out for when you have to protect your head if you want to stand close to the fire on stage at an American Nightmare show.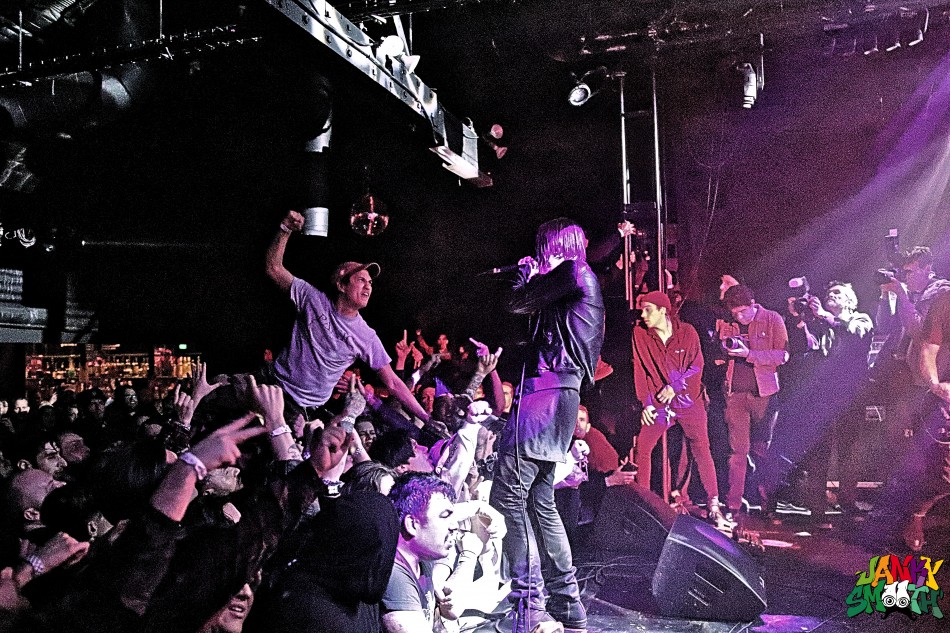 The band just released a new self-titled album that plays on the band's original hardcore sensibilities but with a cleaner, more rock God evolution to the sound. They played songs like "Flowers Under Siege", "American Death", "Gloom Forever", and "War" from this new album then when the set was finished and they returned for an encore, their closer "Love American" made the audience release every last bit of dire-life and violence that they had been reserving deep inside them. It was absolutely crazed and today as I write this through soreness, pains, and aches, my very fingers retain the memories of the worst and best of that violence that I saw and participated in.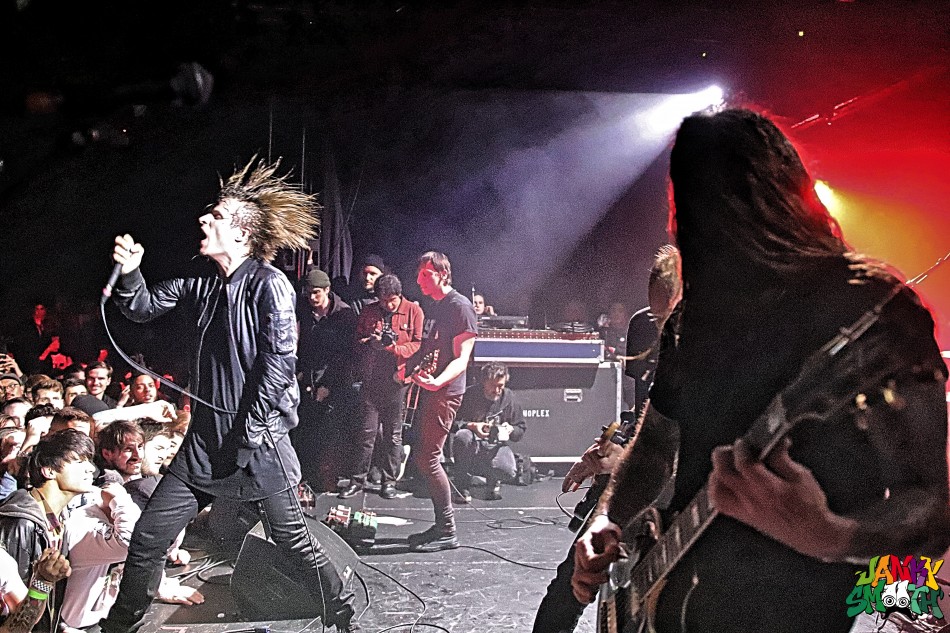 Words by: Rob Shepyer
Photos by: Alyson Camus