Creep or Charmer?: Alex Cameron at The Lodge Room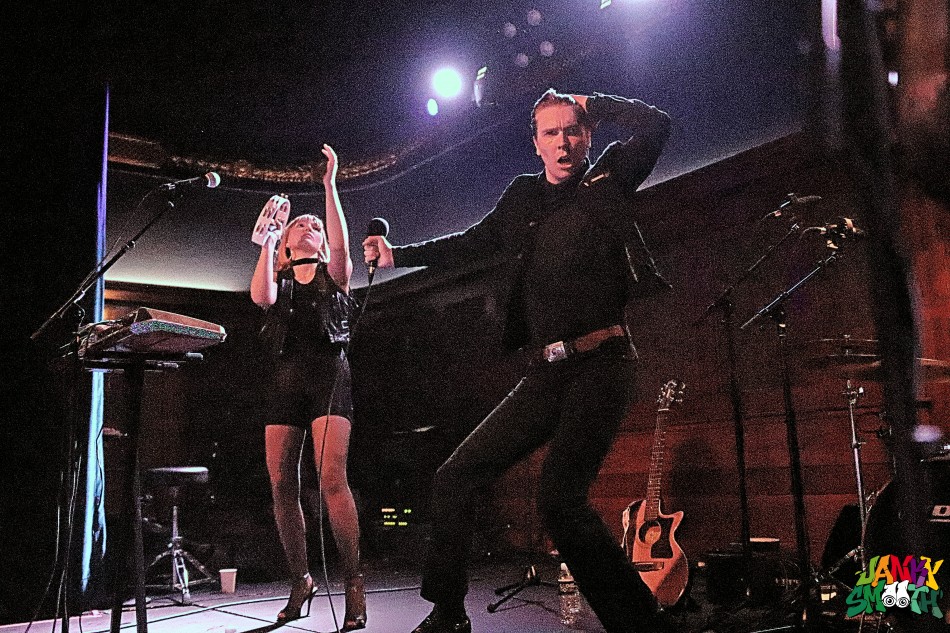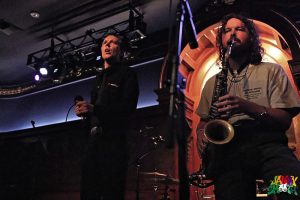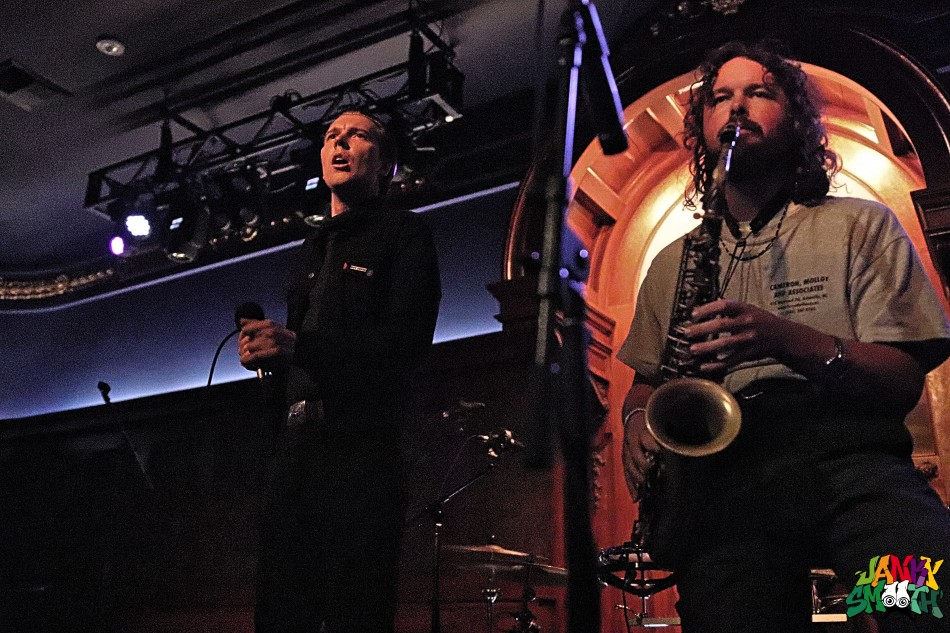 The discovery of Alex Cameron's Forced Witness was a musical ray of hope for me last year. In a time where music is about the "vibe" or "feel", Cameron reverted back to the basics and delivered an album that prioritized the wholeness of every song. Track after track, Forced Witness quenched my thirst for catchy, hook-laden songs and lyrics with a message and story. He employs irony, satire, bathroom humor, and dick jokes to make the most subtle yet thought provoking study of gender roles since Hall and Oats. The album's narrative lets Cameron step into the skin of a protagonist I don't think has been explored since the 80's: the persona of the creep. Even the album title, Forced Witness, is more than a bit creepy if you let your imagination run wild with it. Our hero is a straight-white male that fumbles into precarious situations in the pursuit of love and though his intentions might be sincere, he comes off as strange, alienated, chauvinistic, homophobic, and a general nuisance. In short, the character was never properly socialized. Personally, I think any man worth their salt is a bit unsocialized when it comes to the opposite sex (that is to say the guys that get all the chicks are usually douchebags). In light of this, I'm not a bit surprised that Alex Cameron's music struck a chord with a global audience and got the man's band on a tour with The Killers.
The first of two sold out shows at the Lodge Room in Highland Park, a venue with beautiful interior design that probably doubles for a masonic or satanic space ship, wasn't so anticipated solely for Alex Cameron. Austin, Texas' Molly Burch came out to Los Angeles in what would be a rare performance in the supporting slot.
Before Molly though, Holiday Sidewinder, the pseudonym for Carmen Sparks, who just happens to sing back-up vocals and play keyboards for Alex Cameron, would go on first. Her music was sultry yet poppy and with a synth based rhythm that spread a groove throughout the Lodge Room as infectious and deadly as an ebola breakout. Australian's like Carmen and Alex know the secret ingredients to a good time and I don't think that secret is something I could reduce to words… it's this absorption and reprocessing of life on a continent with sun, surf, leisure, obnoxious tolerances to alcohol, and the ancestral drip of criminal fun fuckery into music.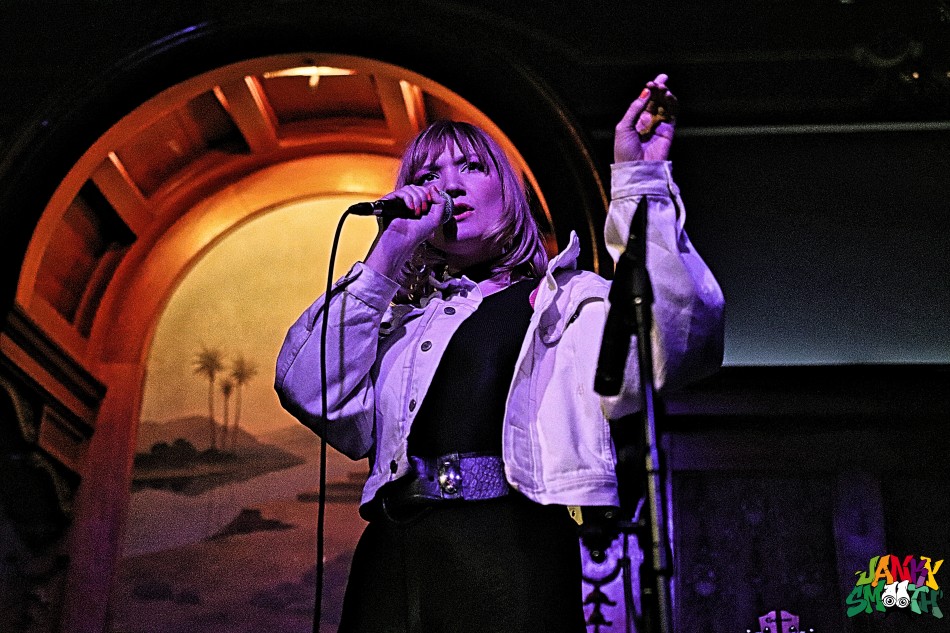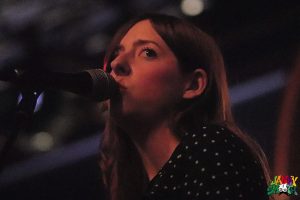 Molly Burch was up next, veering the evening out of the dance-club atmosphere and into the dark, Lynchian, throwback dream of a time once forgotten but retrieved from the memory banks of some sad, old hula-tiki-doo-wop siren. With heart jeering lyrics and notes, her voice sent the wet eyes of couples glancing directly into each other. The eyes of singles on the other hand, went panning around the Lodge Room for someone they could fall for. We all fell deep that night, swaying in a detached, disconnected sort of way but with so much emotional charge in every slow dance.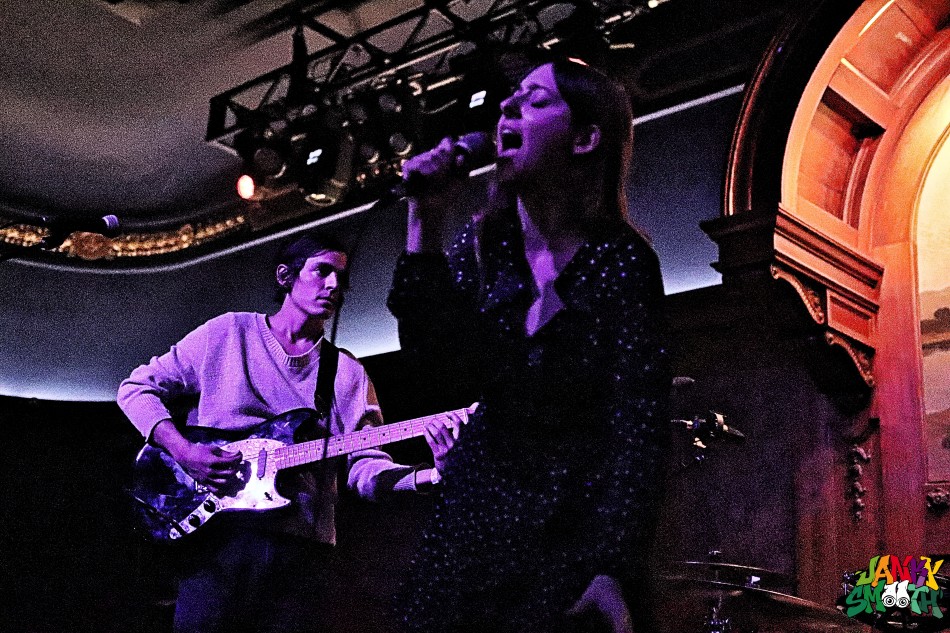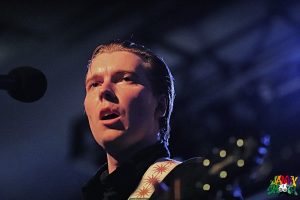 Al Cam was next and so I snuck away from the people I came with to get a closer spot in the front. The darkly lit Lodge Room was soon illuminated by a dancing ball of light with glazed back blonde hair. Alex Cameron and company began their set with "Studmuffin 96", the ballad of a dejected loser waiting for a girl and wasting away by getting wasted to cope with the anticipation. You might feel bad for him after reading that description but perhaps your empathy-boner will go limp with the knowledge that what he's waiting for isn't a text back but rather for the girl to turn 18. I know what you're thinking… "fuck this guy, he's heartless, he's a creep, he's a weirdo, the last thing society needs is hosting such a wretch"… BUT WAIT, THERE'S MORE….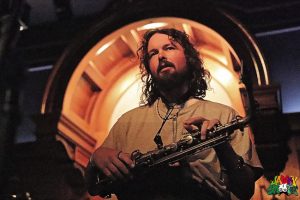 Alex kept the pity party going with his band jamming and his associate on the saxophone, Roy Molloy, blowing his brass as wildly as a drunk on the moon. Then in between songs not only would Alex fancy us with the sense of humor that made him famous but he would also spread a message that runs counter to the crassness of his songs. Whether he spoke about male responsibility or vulnerability or praised the strong women that enter our lives, Al Cam seemed to charm his way out of the creep persona he takes on in his songs.
One powerful moment of the set was when he played his account of what it's like being a straight white male in the song "Marlon Brando", in which uses the word "faggot" rather liberally, something I haven't heard in rock since "Money Is For Nothing". Al Cam seems to get away with it though, in the name of satire and parody.
"An angel, standing right there before my very eyes
A vision on the arm of another man, but baby this should come as no surprise
And I want to let him know what a pussy he is
And I want to let her know that I bench what he is
But I won't
'Cause I heard him say something and I can't seem to forget and I want him to regret it
So I'll tell you something sister, I'm feeling mighty fine
You tell that little faggot call me faggot one more time
Where I'm from little darling, a king hit ain't a crime
When you'll see his face tomorrow gonna wish that you were mine"
With all these lyrics about hopeless, undatable males, you'd think the Lodge Room would've been filled with stinky, disgusting, overweight loners but in fact, it was far from a sausage fest. So now, please permit me to indulge in some pseudo-intellectual speculative gender science… *ahem*… Plenty of women seem to love Alex Cameron and it's not just for his looks or moves but because they empathize with characters like the creep, the loner, and the goof.
Women know exactly how hard men struggle to get them to fall in love with us. They aren't able to reveal this secret so Alex Cameron offers an outlet for women who feel empathy (but not regret in breaking their hearts) and a desire to rehabilitate unsocialized men but can't because of social forces or personal expectations. It's beauty and the beast playing out between singer and audience in the form of 80's music.
To answer the question I raised in this article's headline, Alex Cameron is a charmer but he's more than that, after this show, in a way, he became an idol of mine.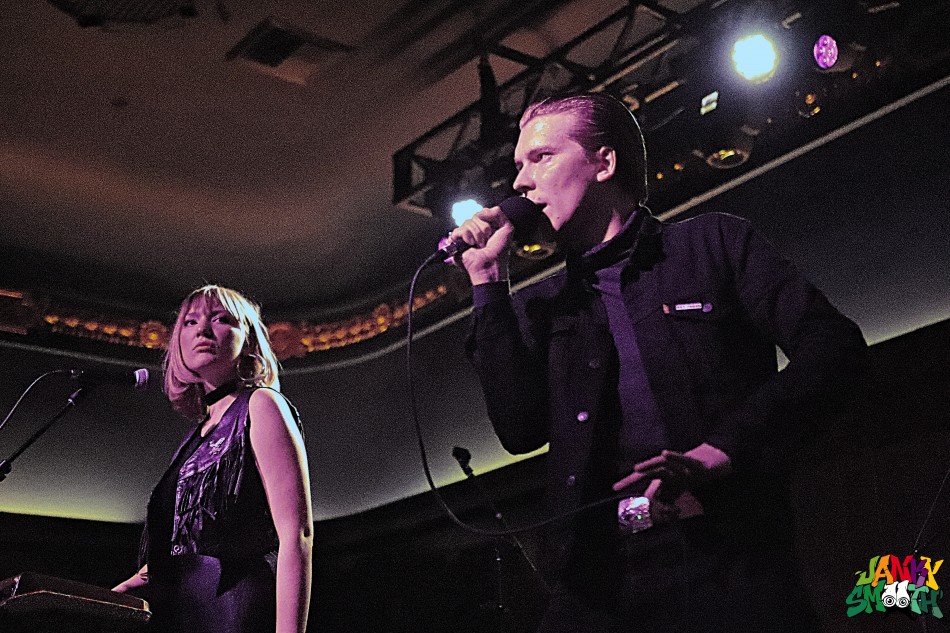 Words by: Rob Shepyer
Photos by: Alyson Camus