The Jesus and Mary Chain, Psychocandy and the Art of Noise at The Fonda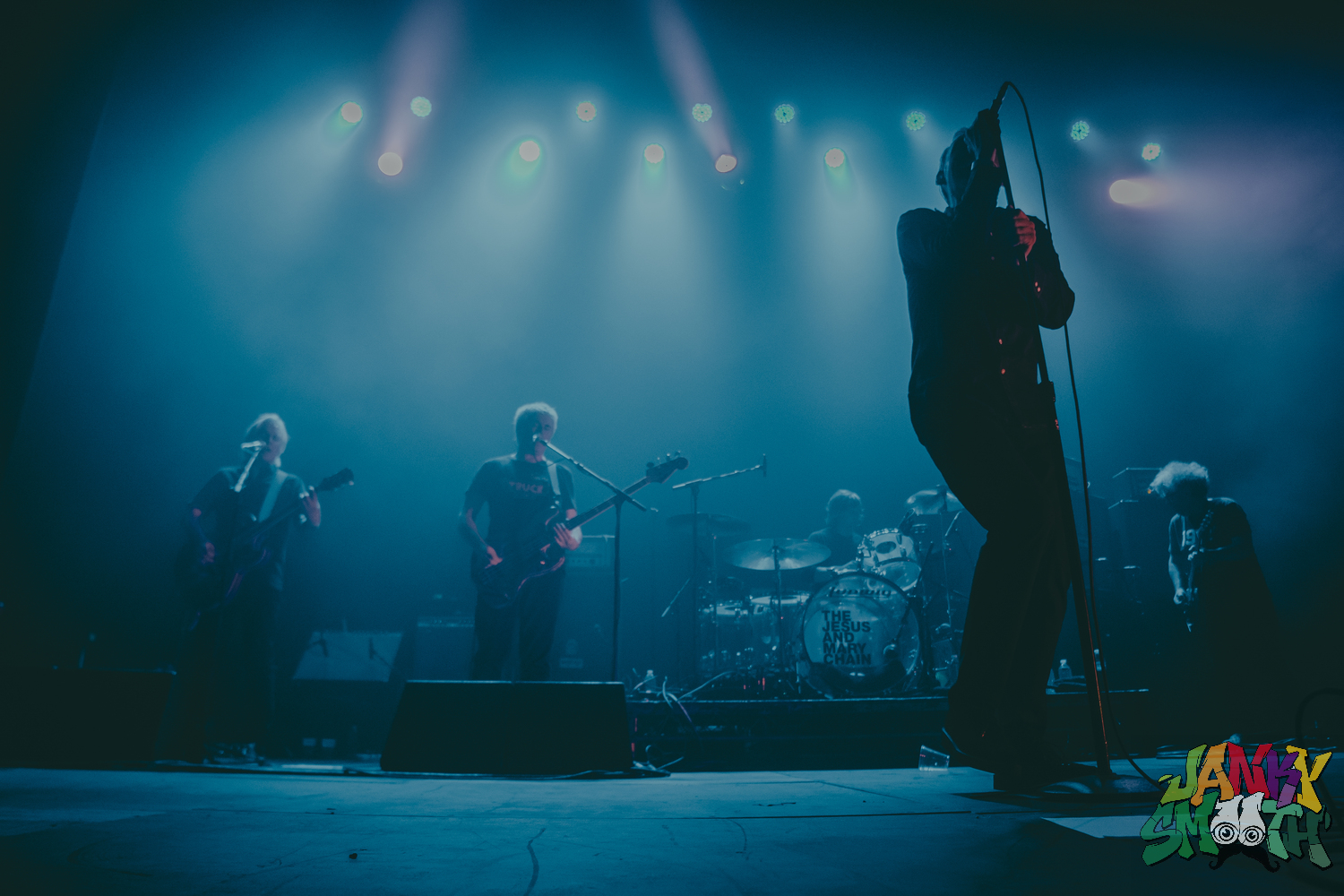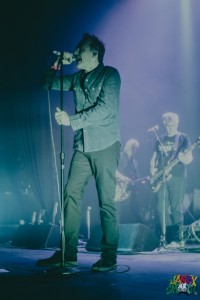 The Jesus And Mary Chain and A Place To Bury Strangers (APTBS) shared the stage Wednesday night at The Fonda Theater in Hollyweird. The influencers of the first wave of the shoegaze movement made a wise choice picking APTBS as their support to mark the significance of this seminal album in rock history.
When I arrived to the venue, I was delighted to be greeted by up and coming solo acoustic singer and songwriter Willow Robinson. Although I was a little late to his set, I enjoyed the songs I did manage to catch and recognize. While I do believe that the acoustic genre is saturated and that it is almost impossible to stand out, Willow Robinson is one of the few exceptions in the scene. Although the crowd was a little bare, the few spectators were having a good time. It was apparent in the way their eyes were glued to the stage. Willow Robinson closed his set by letting us know that he was very grateful to be sharing the stage with Jesus and The Mary Chain and A Place To Bury Strangers, a very humble move on his part.
I was intrigued but not surprised by the diverse age range in the crowd. I could tell that some folks in the crowd have been listening to The Jesus and Mary Chain since their long past teenage years- that also didn't surprise me since the band has an important place in rock history. There were as many older folks as there were people my age, which made me happy on the inside.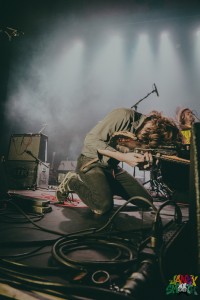 A Place To Bury Strangers kicked off their set with "We've Come So Far", a banger that I consider to be one of my favorite tracks from Transfixiation. They couldn't have picked a better song to open up with, with its suspenseful sound and the suspense of finally seeing The Jesus and Mary Chain live, after all these years. The song sounds like a 4 1/2 minute of pure build up, which is incredible. Oliver Ackermann was a ton of fun to watch- his moves where glitchy but predictable and in sync with the tempo of the music. I could feel his energy and it made me want to throw down with him. Noise Rock is an acquired taste, for many. It might be hard for some to understand how people can listen to something so chaotic but when you realize that even in chaos, you can find order, its kind of hard not to get swept away. Many choose to describe A Place to Bury Strangers as a mix of Joy Division and the Jesus and Mary Chain, which is appropriate, I would say. Towards the end of the set, Ackermann grabbed a strobe and waved it around like a kid would wave sparklers on the Fourth of July. Unpredictably, they closed their set by dragging their instruments into the middle of the crowd and improvised. The whole atmosphere of that very moment was very attractive- something you'd see in a movie. Lasers shot up into the ceiling of the Fonda Theatre and strobe lights bent the space time continuum. It made everything look like time was moving twice as fast. Very cool set, indeed.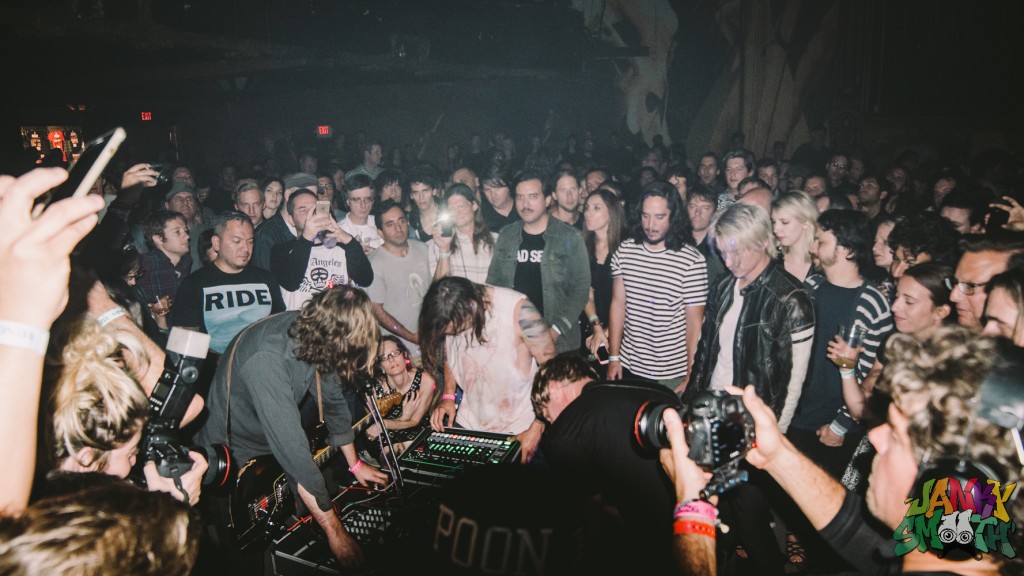 Although full album shows have become kind of redundant at this point, Psychocandy deserves this honor. It's easy to see the influence this album has had on current artists. Although Psychocandy has a variety of catchy and poppy melodies, it doesn't carry the consistent drum beats and conventional volumes of your atypical pop songs, which is what made it so ahead of it's time.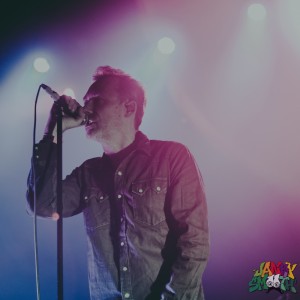 They opened their set up with "April Skies". There was almost no physical energy from the band. Maybe you'll get some of Jim kicking the mic stand back and forth and William Reid head banging a little bit, but thats about all you'll get from these guys- which isn't a bad thing, just an observation. They made up for their lack of movement with a super tight performance of this classic album. Sonically, they were incredibly impressive and one of the most on point bands I've ever seen. Brothers Jim and William Reed have cemented their legacy in rock music.
The band played a few songs, went back stage, and then came back out and played Psychocandy in its entirety. Closing with "It's So Hard", the band wrapped up their set definitively. I was happy to be able to see this FYF side show at The Fonda. Psychocandy deserves to have the spotlight shined in it's direction and with all the chaos that ensues at festivals, I wanted to absorb it's greatness with no distractions. That doesn't mean I can now skip their set this weekend. See you at FYF Jesus and Mary Chain!
Words and Photos by Johnny Ramos