Echo Park Rising 2015: Rising and Rising and Rising…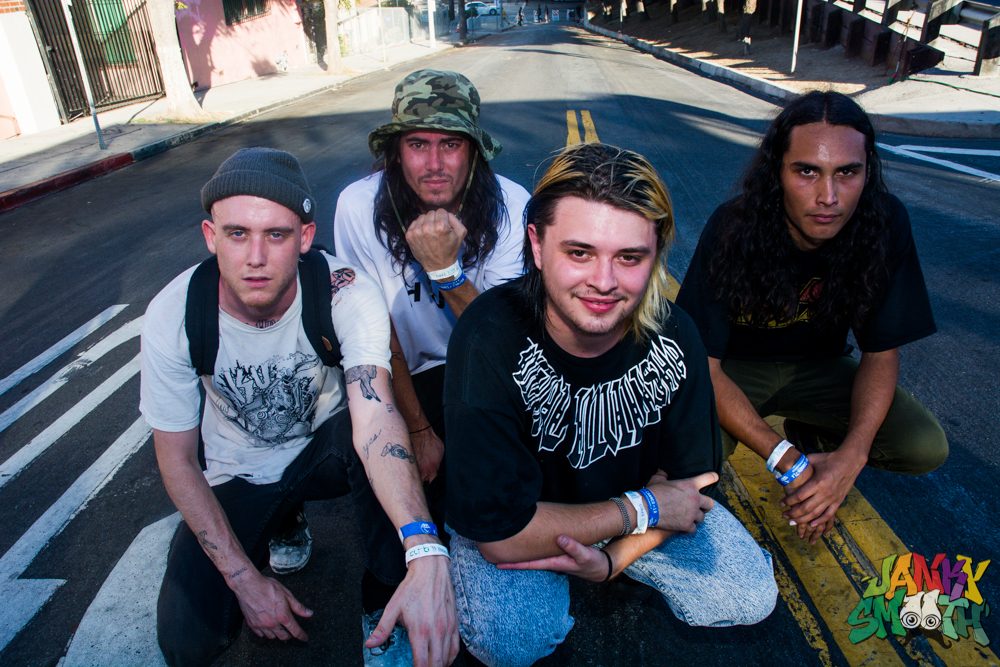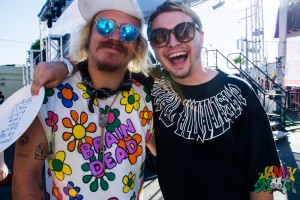 In it's 5th year, Echo Park Rising has become a barometer of culture in Eastern Los Angeles. 20 years ago, the music scene in L.A. was way further west on Sunset Blvd on the Sunset Strip in West Hollywood.  Most of the music lovers that attended Echo Park Rising 2015 this past weekend wouldn't have felt safe crossing the street in this part of L.A. 20 years ago.  20 years ago, the club now called The Satellite was purchased by a man named Mitchell Frank (and partners) and transformed from a gay disco called Dreams of L.A. and rebranded into an alternative music club they named, Dreams and Spaceland. That one event proved to be one of the most important events in the history and future of the city of Los Angeles.
That one event was a catalyst to the complete transformation of everything between Los Feliz to Downtown L.A. Significant events like the building of Staples Center in 1998 and the collapse of the music industry at the turn of the century contributed to
the transformation but Mitchell Frank might just go down as one of the most important figures of modern history in L.A.  There aren't many examples of gentrification that can be celebrated like the cultural shift that has occurred in Echo Park and the entirety of Eastern Los Angeles. Most upended neighborhoods lose any semblance of the cultural vibrancy that attracted investors and new demographics in the first place. As neighborhood restaurants transform to Chipotle's and soulful coffee houses morph into Starbucks, the people who made the neighborhood interesting are squeezed out and the entitled, new inhabitants tell you to turn your music down. But not in Echo Park.
This article is not only a review of the Echo Park Rising 2015 festival, It's a peak into the people, places and bands that have made Los Angeles the music capital of the world. It is more than a review of some of my favorite bands that played the festival and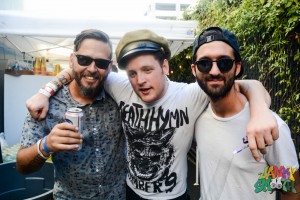 make up the scene like Deap Vally, Mr Elevator and the Brain Hotel, No Parents, Kim and the Created, The Birth Defects, Fartbarf, Open Mike Eagle, Death Valley Girls, Jesus Sons, Them Howling Bones, Gateway Drugs, Fever the Ghost, Melted, Kera and the Lesbians and Little Wolves– it's a look at the people and establishments that continue to support art in Echo Park and the entirety of Los Angeles.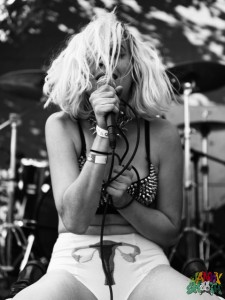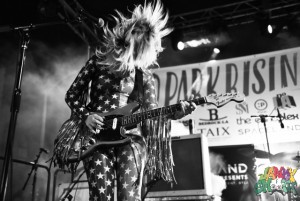 Intro by Danny Baraz  Review by Taylor Wong.
Photos by Mitch Livingston and Taylor Wong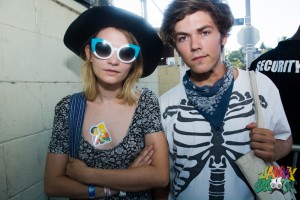 The city of Echo Park is well known for it's incredible music, food and cultural festivals- The most well known of these festivals is one that goes by the name of Echo Park Rising. Echo Park Rising reminds me of FYF in it's first couple of years when it was just called Fuck Yeah Fest and was held at The Echo and Echoplex. I attended last years EPR but didn't really get to experience it the way I did this year.
I arrived on the first day of the festival right when the doors should have opened. Of course, being a free festival, something is bound to go wrong. The one issue that really fucked everything up but played out well to my benefit was that the main stage had blown its PA system right after the first band. This technical difficulty threw the main stage off schedule by about 2 hours. I was worried because I had a tight schedule of bands i wanted to see Friday night and had to time everything out. Luckily for me, everything else ran on time so the main stage issues actually gave me the opportunity to catch all the artists I wanted to see, because the original set times over lapped.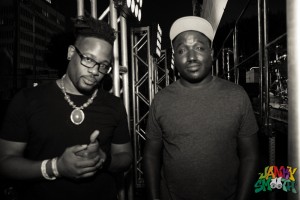 Friday was the most chaotic day but also some of the better performances when it came to local artists. We were blessed with Open Mike Eagle and surprise guest Hannibal Buress on the main stage as soon as the sound problems were resolved. Buress even grabbed the mic and showed he can flow. The Echo housed performances by my favorites Mind Melt, Melted, Slutever, and Death Hymn Number 9. For me that was the main spot to be other than the main stage. I did manage to run around to Lot 1 Cafe for Them Howling Bones, Lolipop Records for Divola and Taix champagne room for Little Wolves and Lou Man Group.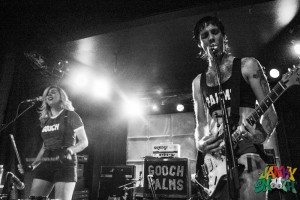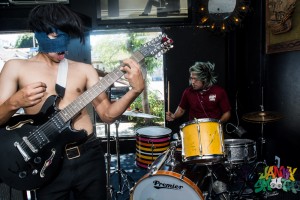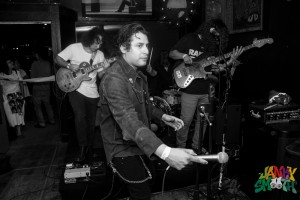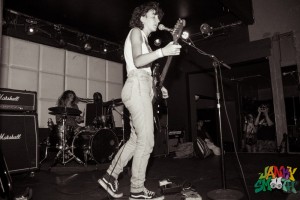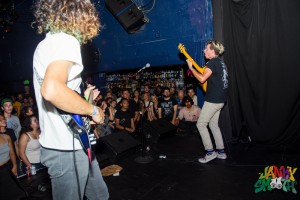 The first day was frenetic and hot but I still had an incredible time.
Saturday was a more leisurely day. I had much fewer bands I was obligated to cover, giving me the opportunity to experience Echo Park Rising 2015 the way it should be experienced. I blindly wandered around for about 2 hours between Mechachief's set at Lot 1 cafe and Hannibal Buress on the main stage. It was hot as a mother fucker on Saturday, reaching 100 degrees. It was so hot some crazy lady even got in the Echo Park Lake (a lake of filthy rain run off) and refused to get out for over 6 hours. I can't even make that shit up. To escape the heat I spent one of those hours on the patio at Echo where I stumbled upon the country act Johnny Travis Jr. who performed songs such as "She Put The Cunt in Country" and "10 gallon Hat Full of Tears". I fell in love with this act as soon as he pulled out a stack of head shots and started forcing autographs on the few people watching him play.
Saturday was another day of amazing performances with Hannibal Buress, Jesus Sons, No Parents, Mechachief, and Gooch Palms but it was impossible to see everything because on this weekend, every nook and cranny of Echo Park was dedicated to showing off this incredible music scene that just keeps growing and growing.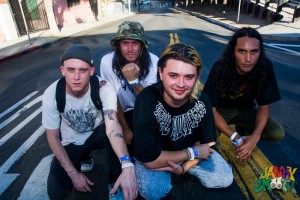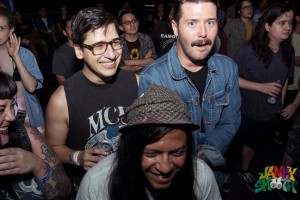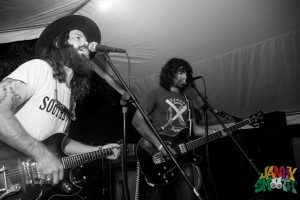 I even missed Feels, one of my favorite local bands, just so I could stick around and watch Hannibal Buress talk shit to audience members and make a bunch of white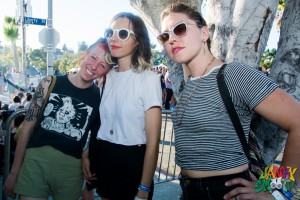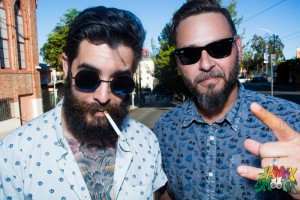 ballerinas dance to his satirical a cappella rap. Aside from the music, which is all I've really talked about, there are plenty of amazing food vendors and restaurants through out town for you to enjoy. And lastly, the main reason I went to Echo Park Rising 2015 this weekend is the fact that I can see all my broke ass friends because the festival is FREE!