Shannon and the Clams: Case of the Mondays at The Griffin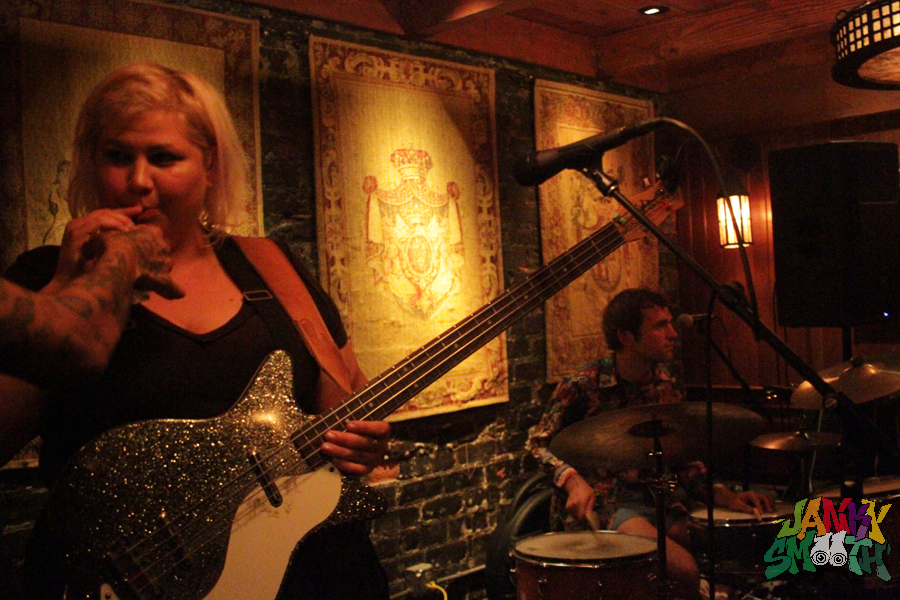 When mastermind Jason Finazzo (singer of The Birth Defects and manager of The Griffin) began brainstorming with musical genius, Ty Segall, they decided Monday nights will no longer serve as a night of post-weekend blues, but as a night of prodigious talent. With previous acts such as Thee Oh Sees, Wand and The Coathangers making appearances at The Griffin in Atwater Village, it was no surprise that the raw talent of Shannon And The Clams were invited to immerse us in their tasty tunes this past Monday.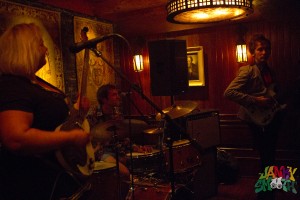 Upon entering The Griffin for the first time, I immediately felt as though I had stepped into a different era. With candle lit tables and exposed brick arches, I felt as though I was meeting me mate William Johnson for a few lagers at our favorite pub. I was extremely curious as to how the night would proceed given the context of the genre amongst the seemingly intimate backdrop that surrounded it. To my surprise the room presented itself as nearly empty – something that made absolutely no sense to me considering the extraordinary talent that was to come. In a state of boredom, I decided to walk to the neighboring liquor store to buy some chips (because chips are great and I knew it would be a pleasant surprise finding them stashed in my purse after a few beers). As I re-entered The Griffin, I overheard the bouncers discussing the venue was nearing capacity. It was as though everyone in Los Angeles suddenly got the memo that this incredible night of free live music was occurring, or I just took a really long time to eat some chips; either way the venue was as occupied as Elysian Park before a Dodgers game.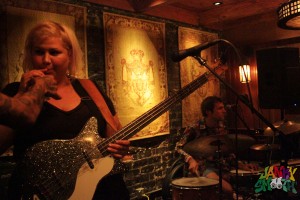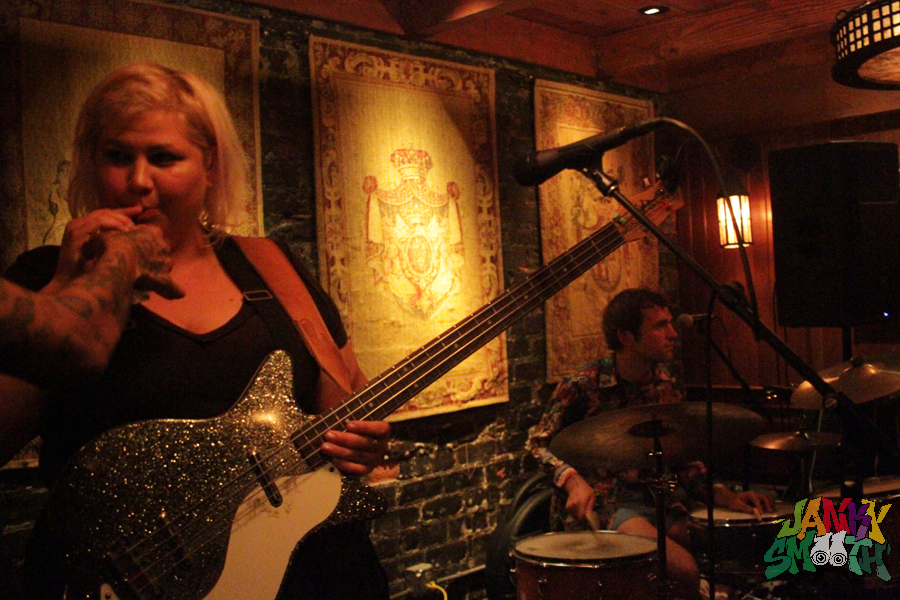 After much anticipation, Shannon And The Clams began their set around 11 pm. There were no openings acts, because lets admit it, Shannon And The Clams are so rad that they could easily carry the night by themselves. A few songs into the set, a hesitant crowd began swaying back and forth provoked by the musical masteries of the song "Ozma". It was the first moment in which the audience realized it was okay to move unreservedly in what looked like a room from the Game of Thrones set. A place in which you would typically take your tinder date soon morphed into a space for shameless circle pits and invigorating crowd surfing with large-venue vibrations in an intimate setting. With catchy guitar riffs that are buoyant in your mind, toe tappin' and finger snappin' drums, and awe-inspiring vocals of all ranges, this bunch of three raw and talented musicians delivered a remarkable performance. By the end of the night chairs and fire-pits had temporarily transformed into dance floors as everyone felt the need to move, regardless of the amount of space provided.
Musical maestros, Shannon And The Clams are notorious for their unique blend of "shit your grandmother would be proud you're listening to" meets "angsty punk adorning a Hawaiian shirt." They impressively incorporate sounds of do-wop, surf rock and punk in a harmonious sub-genre of itself.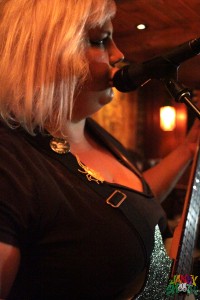 "This is just meant to be a fun night for friends to come and hang out. We figured Monday was an appropriate night seeing as there's not much going on" Ty Segall expressed to me over a cigarette after the show. "It will always be free and there's not much publicizing of it because everything is booked pretty last minute. I only asked Shannon to come down two days ago." Segall added. While there may not be a pre-arranged lineup at this new up and coming venue, anything presented by Finazzo and Segal will be sure to turn your mundane Monday into something that does not suck.
Words: Paige Vreede
Photos: Lester Guijarro
[Not a valid template]