Full Moon on a Friday the 13th: Cold Waves L.A. Showcase at the Regent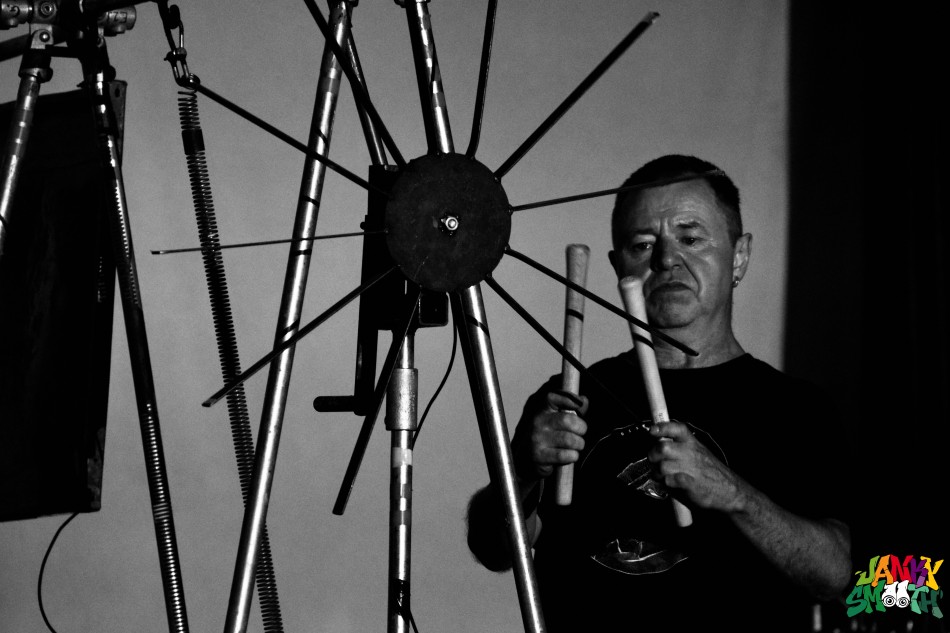 I make it a point to never miss a Cold Waves event whenever they rear their heads in Los Angeles. I only wish you all did the same. You do realize this is the country's premiere industrial music festival, don't you? Taking place in the heart of that genre's American upbringing… you get that right? For some reason, I feel Cold Waves never get their due in Los Angeles. Maybe industrial isn't as popular as metal or punk around these parts but come on, if you're into fast, loud, heavy music and don't give the genre a try, then you're just closed-minded.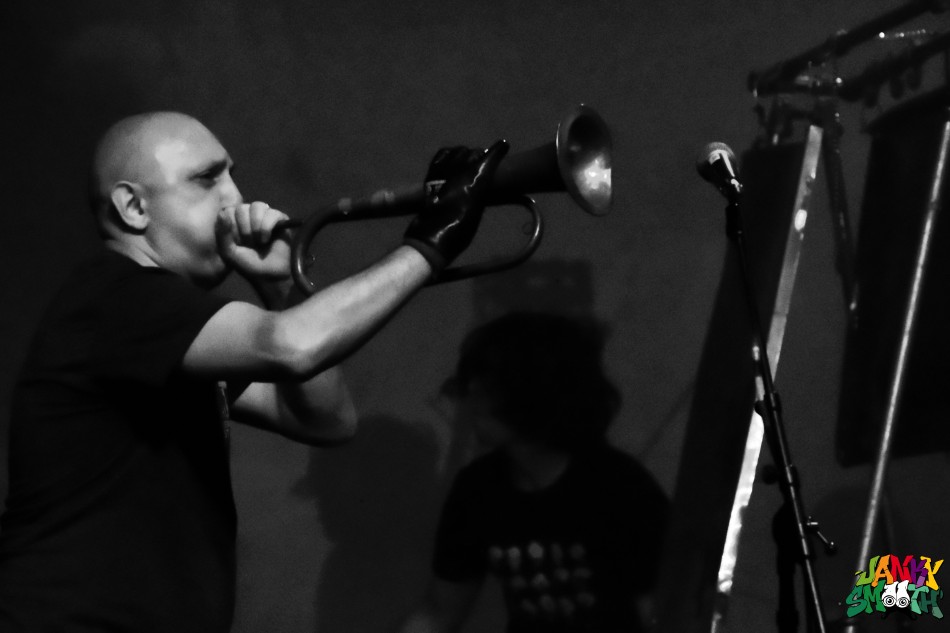 Anyway, with their Los Angeles showcase taking the place of their three-day festival, Cold Waves brought an all-star lineup of deliciously insane acts to The Regent including the likes of avant-garde legends Test Dept from the UK and Severed Heads from Australia. With the showcase falling on the evening of a full moon and a fateful Friday the 13th, their was much anticipation for what sort of soul-altering experience The Regent was in for. None of us could've guessed though, just how revelatory Test Dept were going to be, truly a mind-expanding and fist-raising performance.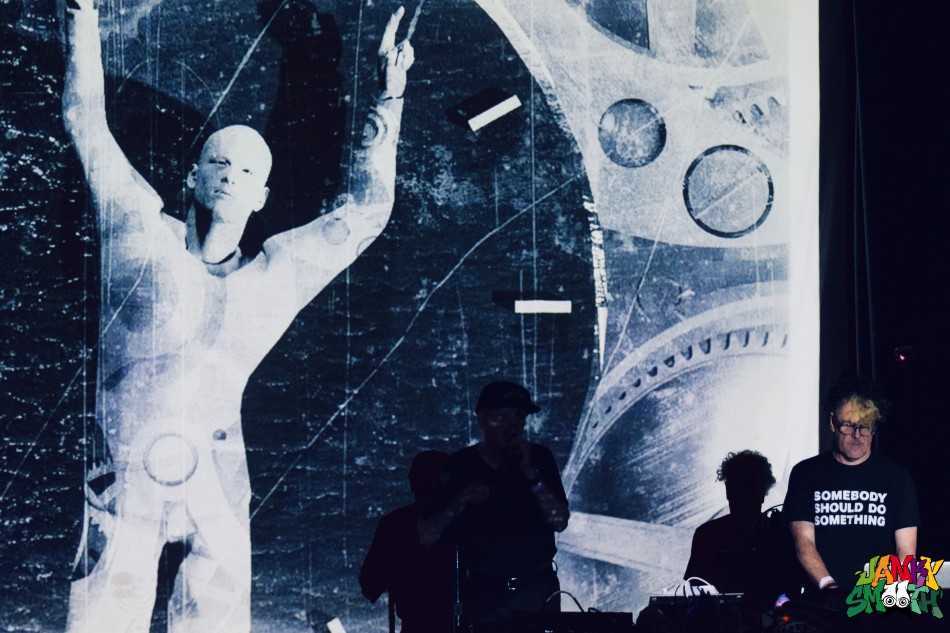 The evening began with Los Angeles industrial staple, Inva//id who plays every major industrial event this city has to offer. As previously stated in past articles, his music harkens back to the best the genre has to offer from Ministry to Skinny Puppy, all with modernized beats. With the Regent's stark lighting, something about his set seemed especially demonic and hair/hell-raising.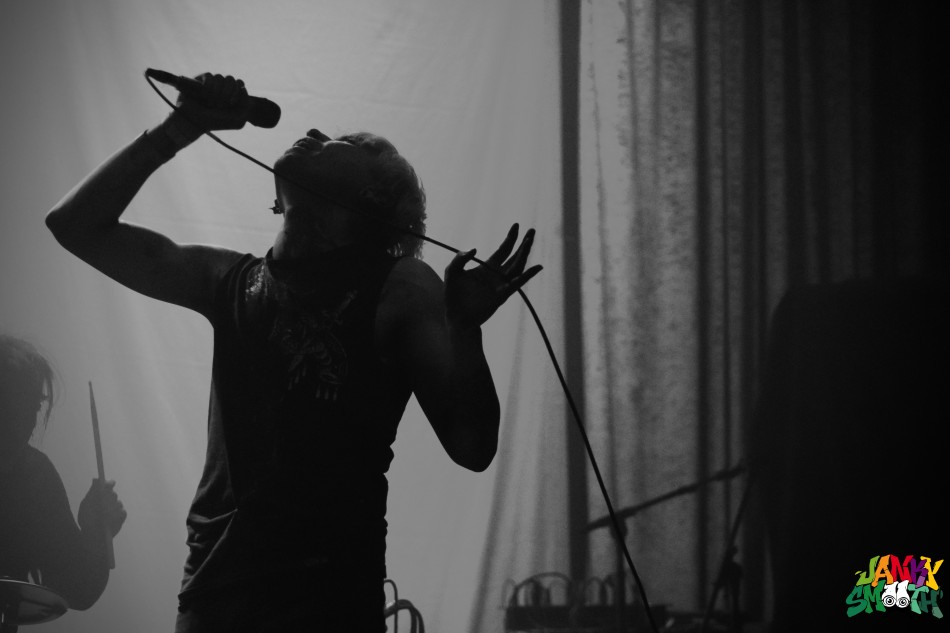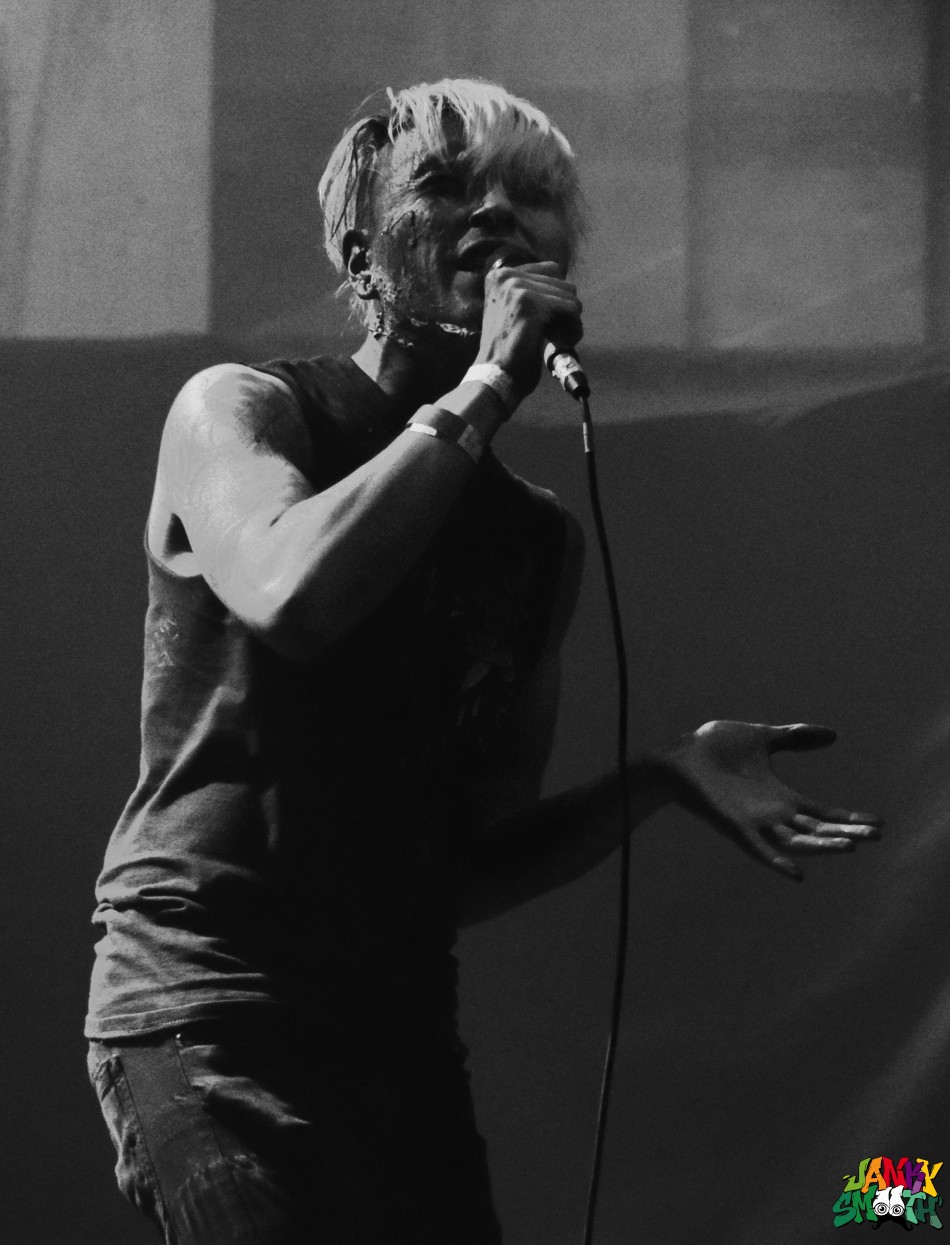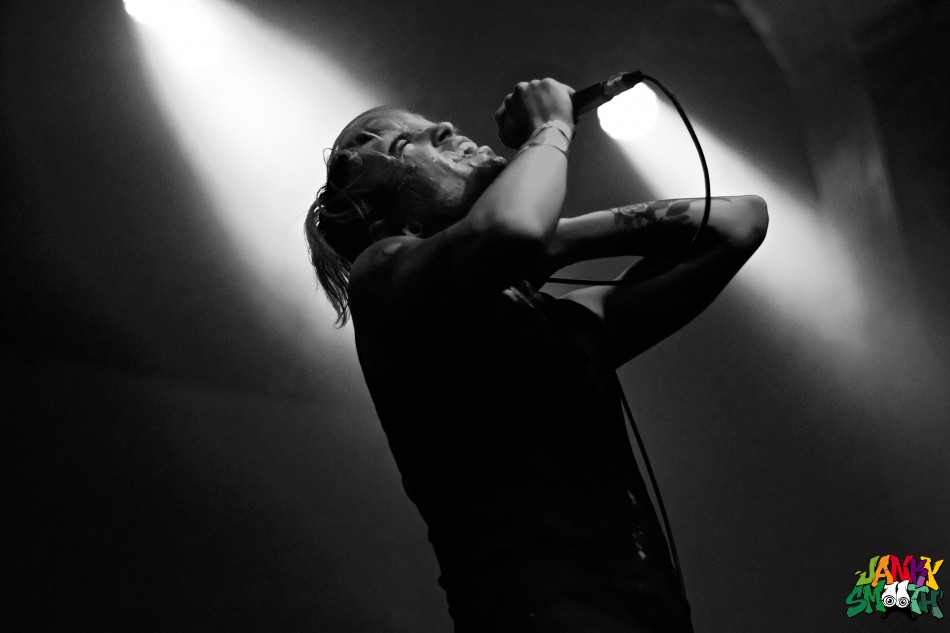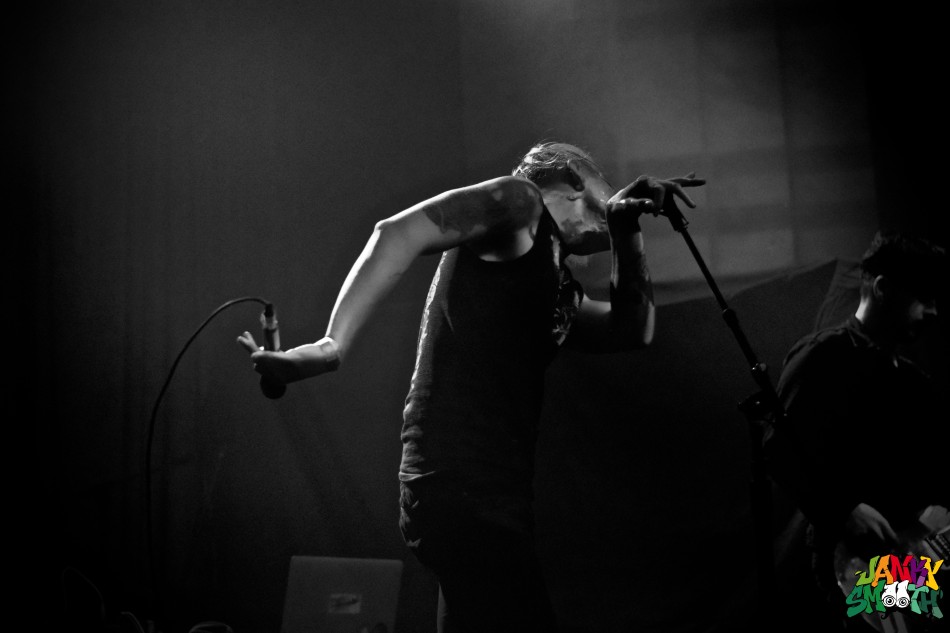 All the way from Iceland, the epic goddess sounds of Kaelan Mikla were next and with the blue lights and sheen freezing the audience in a state of lucid awe, I couldn't help but be moved by the performance. Her voice, the band's rhythm, the balancing of grace and harshness, music like this could only come from somewhere remote and brutal. The gorgeousness of the terrain was expressed in the synth-punk trio's sound. It was nuanced industrial music the likes of which Cold Waves always offers as part of their packages.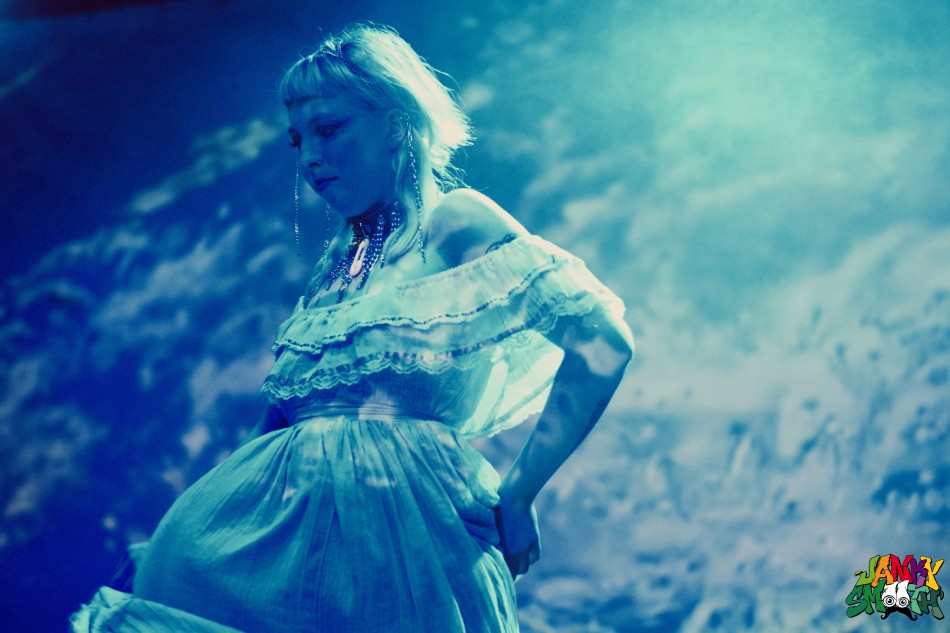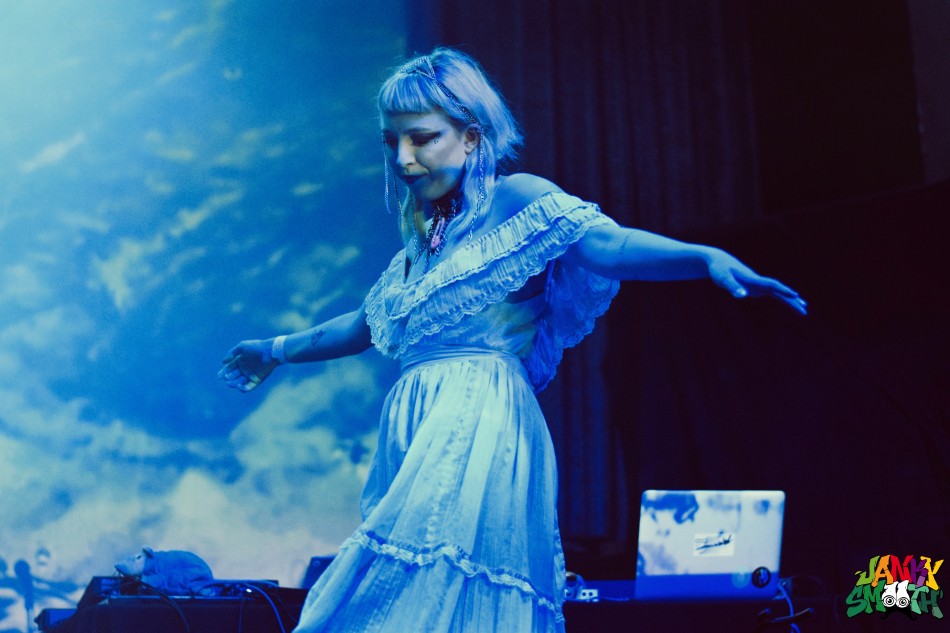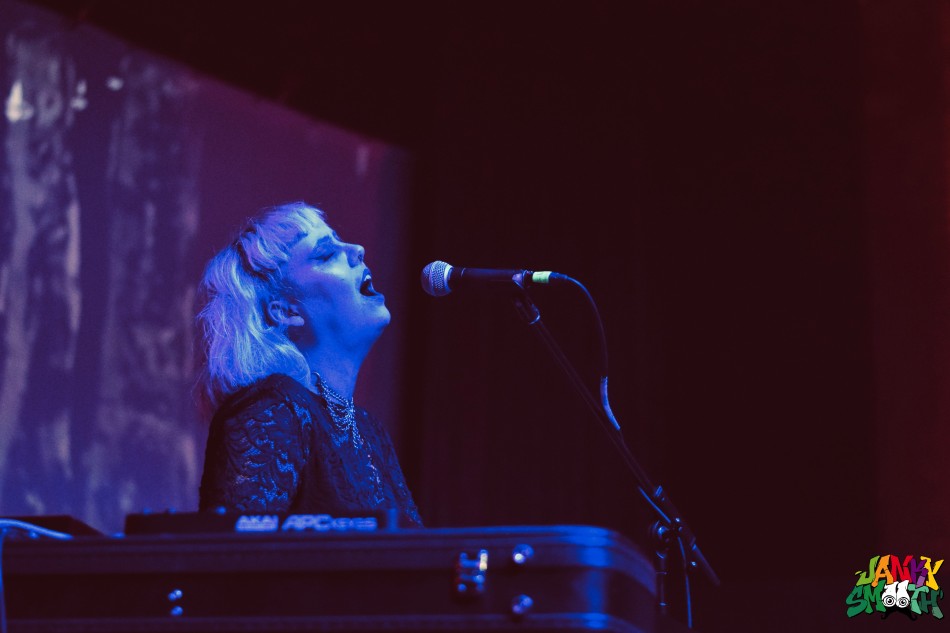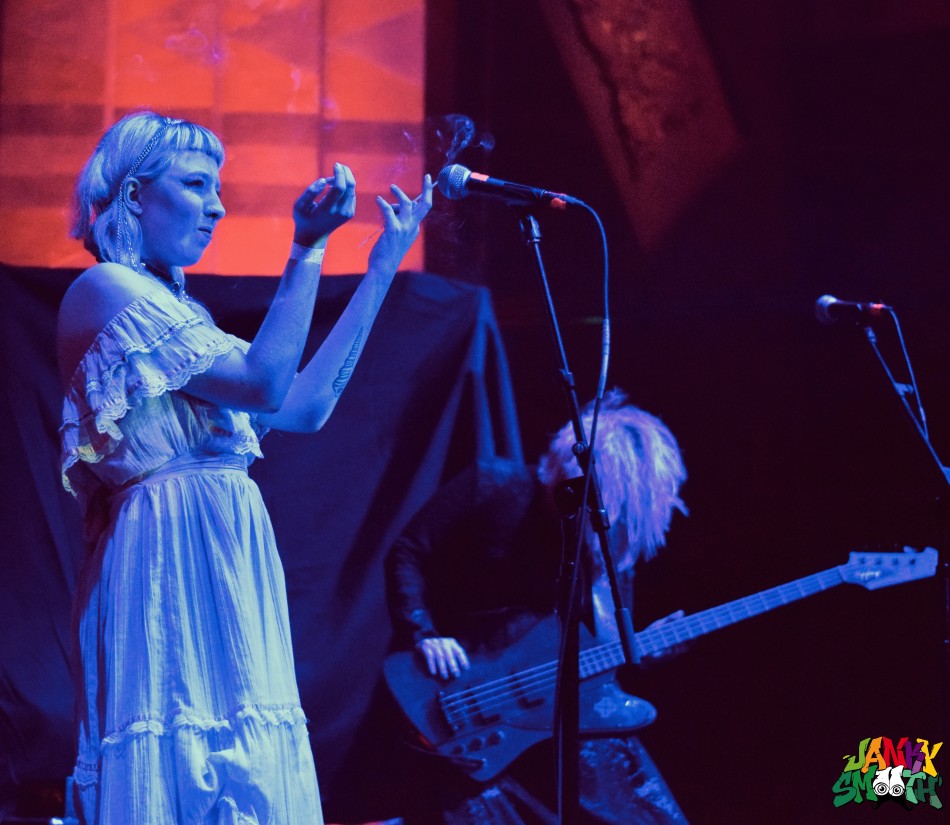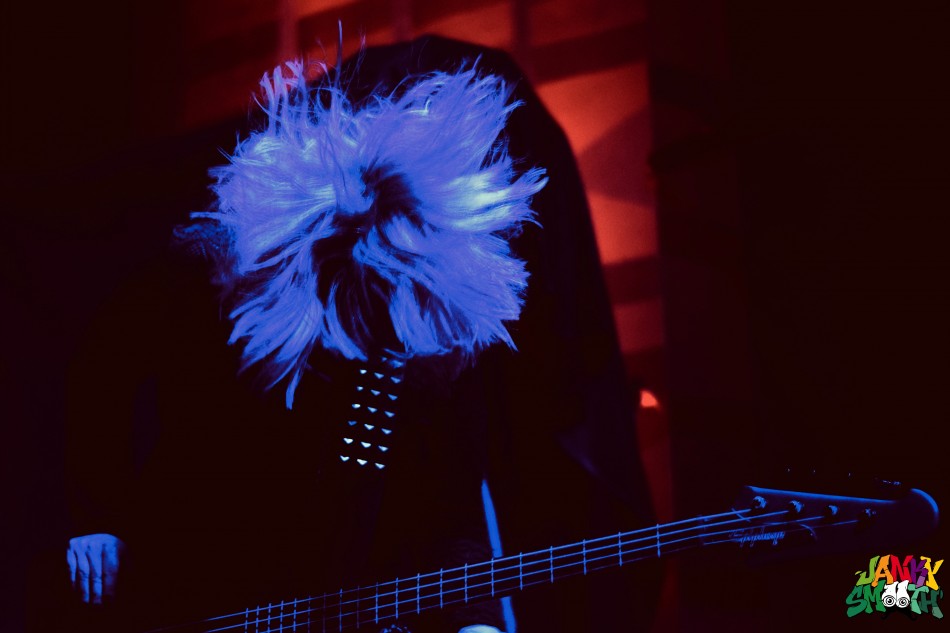 Paul Barker performed a DJ set that was absolutely mind-rattling. Altering the songs he helped create with Ministry and turning the volume up to 11, those that weren't deafened by the show, were dancing to their heart's elation.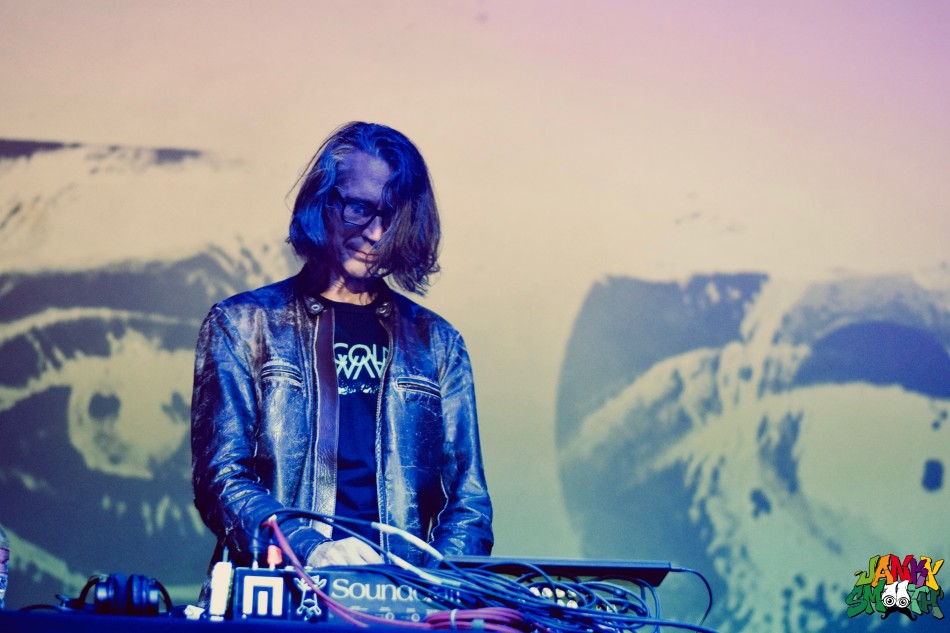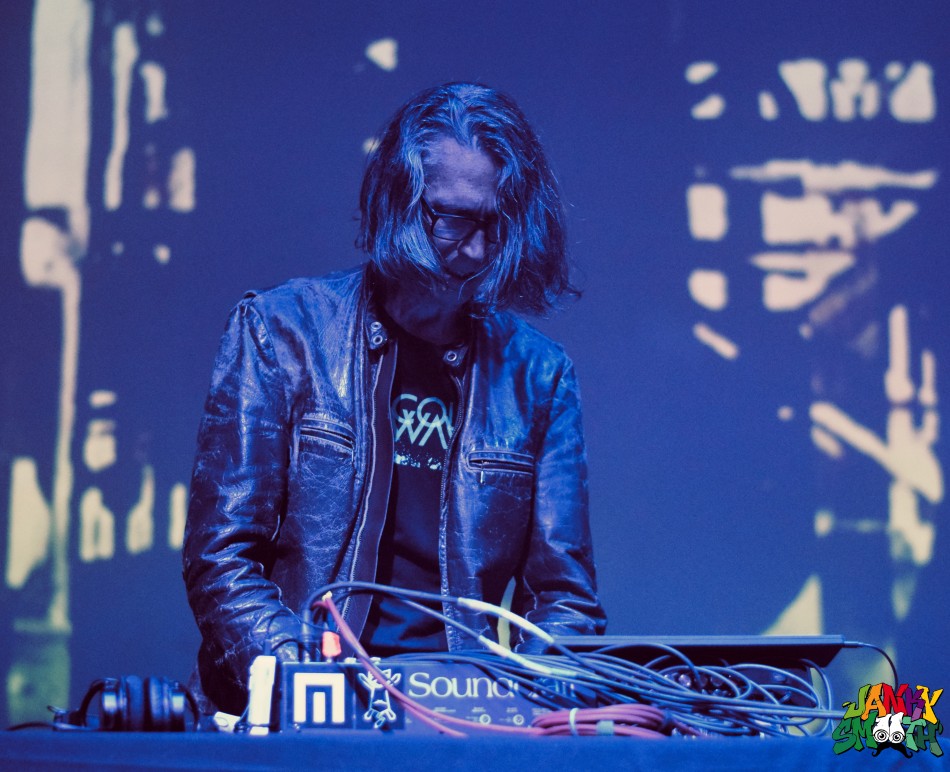 With Severed Heads on the verge of taking their final lap around the sun as a band, there was no way in hell I was going to miss this show. I saw them a few years back opening for Front 242 at the Regent and as great as that performance was, this one featured updated visuals and more vocals which are always a treat. The music of Severed Heads is an anomaly in the world of industrial, featuring off-beat themes and arrangements that have to be considered avant-garde if anything is. Their visuals included everything deranged from insects eating each other, to x-rays, to vogue models, to robots in pain, everything. As soon as my favorite song hit, "Harold and Cindy Hospital", I understood how truly great this band is, creating digital poetry but also romping dance songs.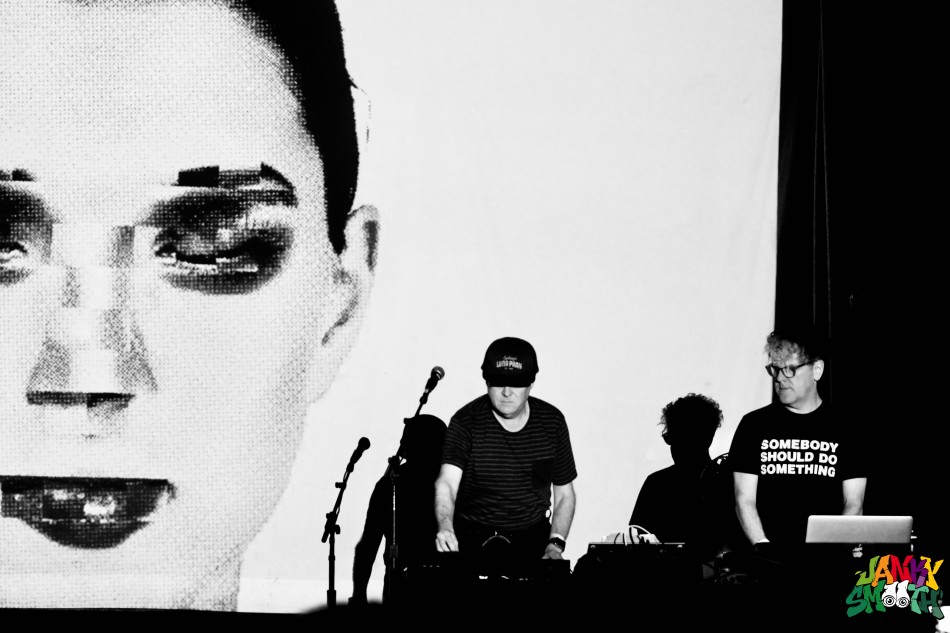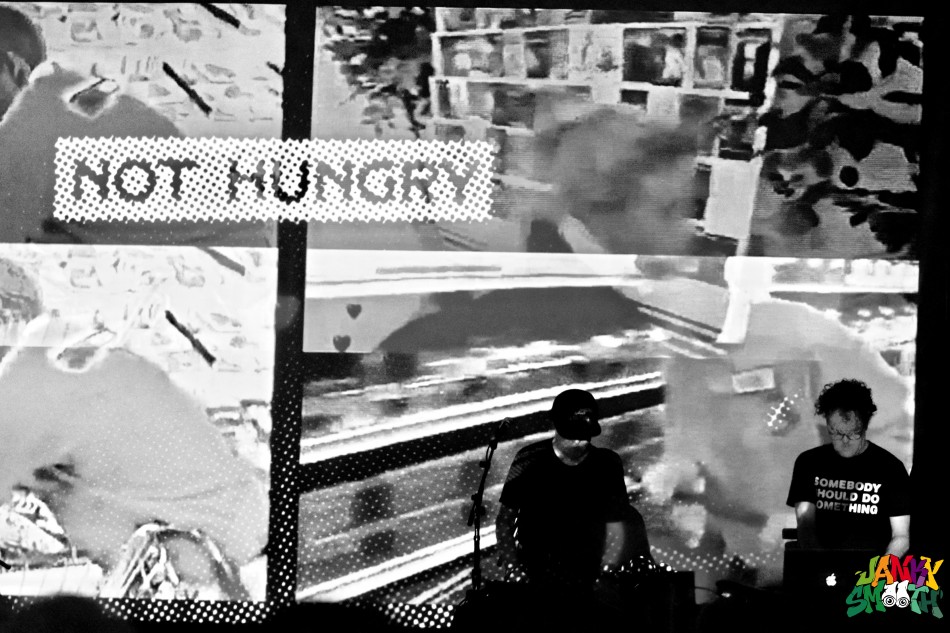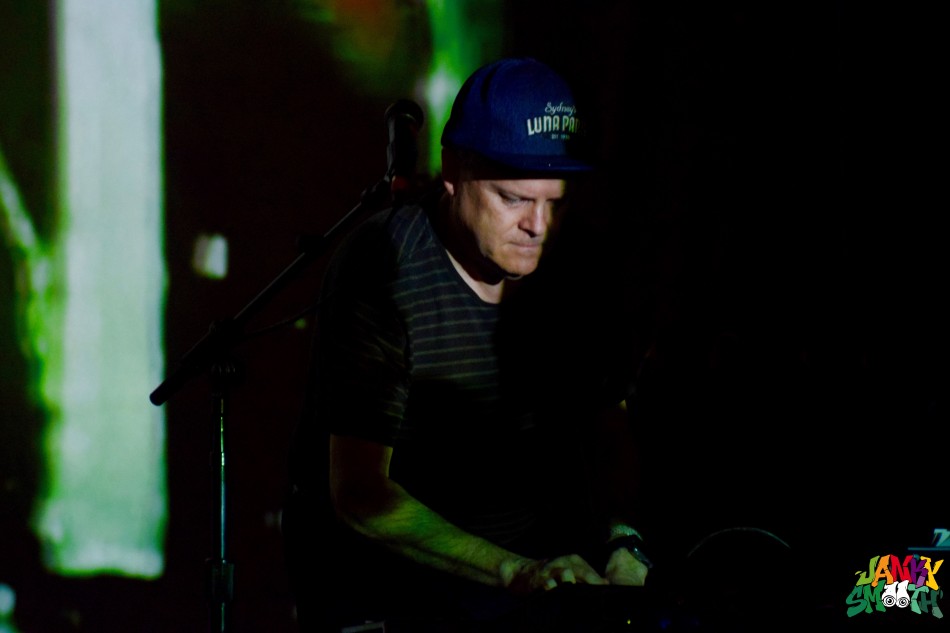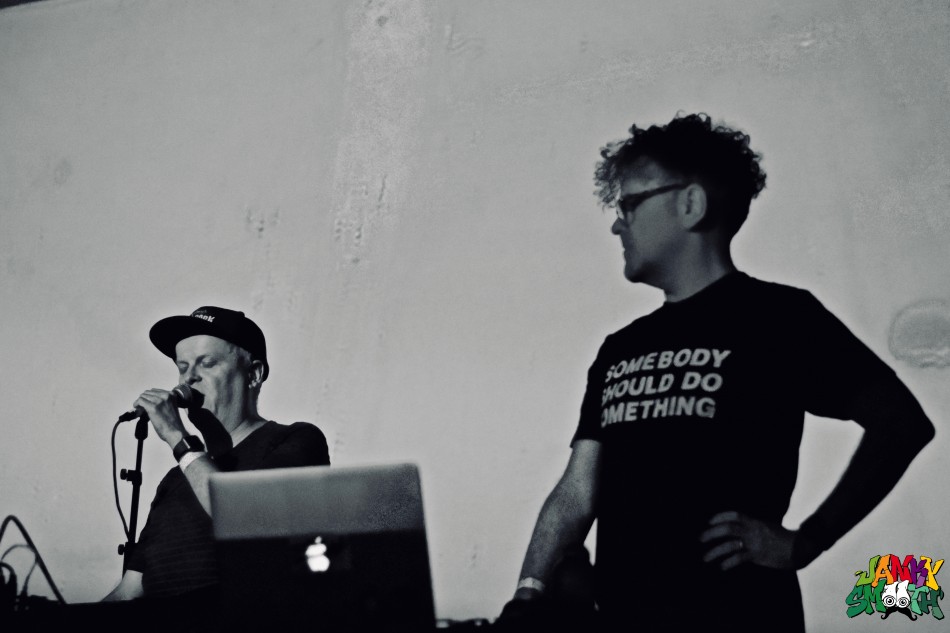 It's hard to articulate the experience of seeing Test Dept live. I can tell you about the contraption that sat in the center of the stage with numerous sheets of metal to bang upon and levers to pull to create weird sounds. It was how the group used these machine to create and arrange the most powerful political statement I've heard at a concert while building an atmosphere that felt like we were in-hiding inside a bomb shelter in the middle of a futuristic fascist European country. The drumming and horns gave the sense that we were off to war and perhaps we were in the minds of the band, who made it clear they were anti-all things Donald Trump. "No Trump, No KKK, No Fascist USA" chanted over the sounds of ear-shattering percussion sent chills up everyone's spines. Test Dept used cold, harsh music to share the warmth of a human solution to our impending doom.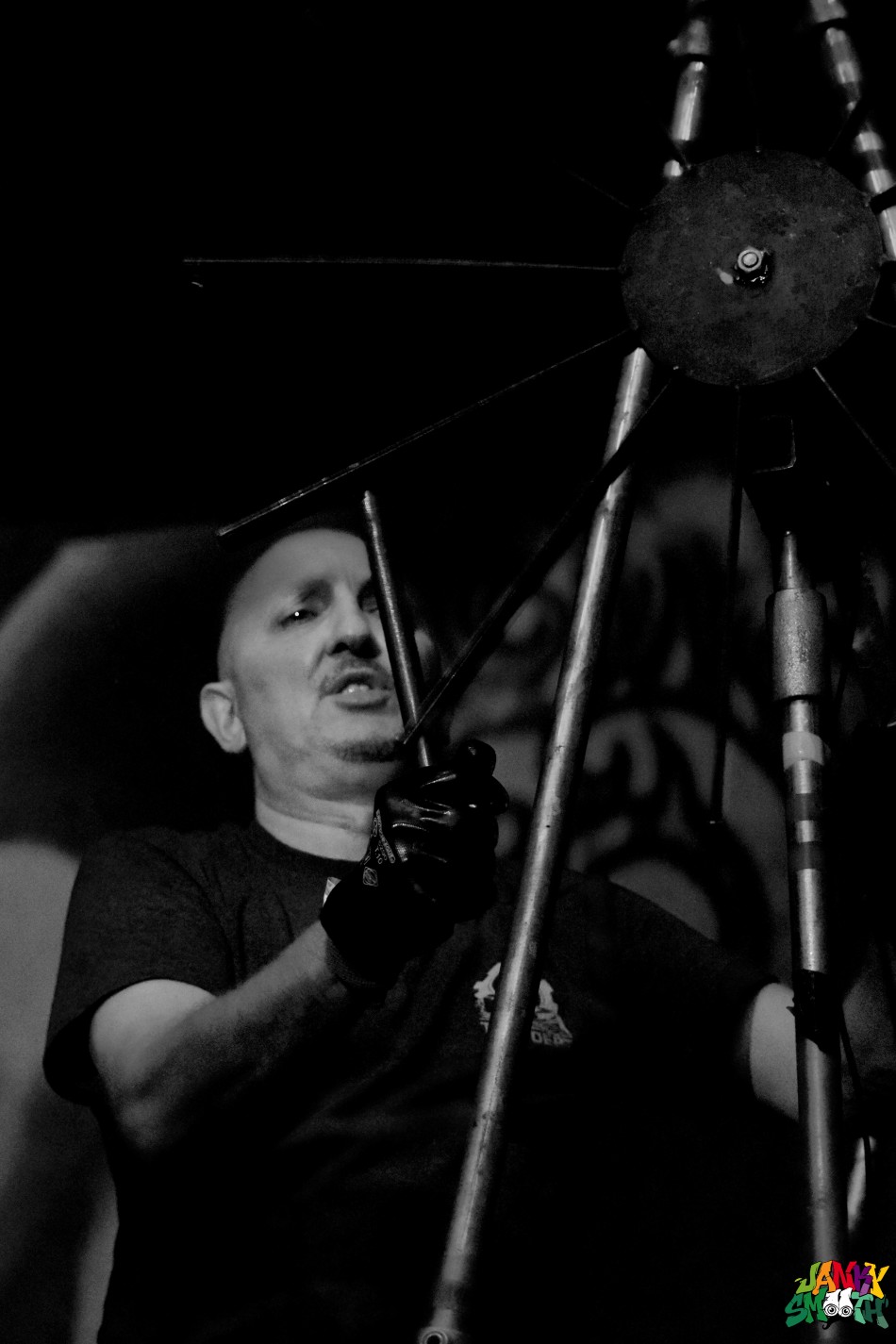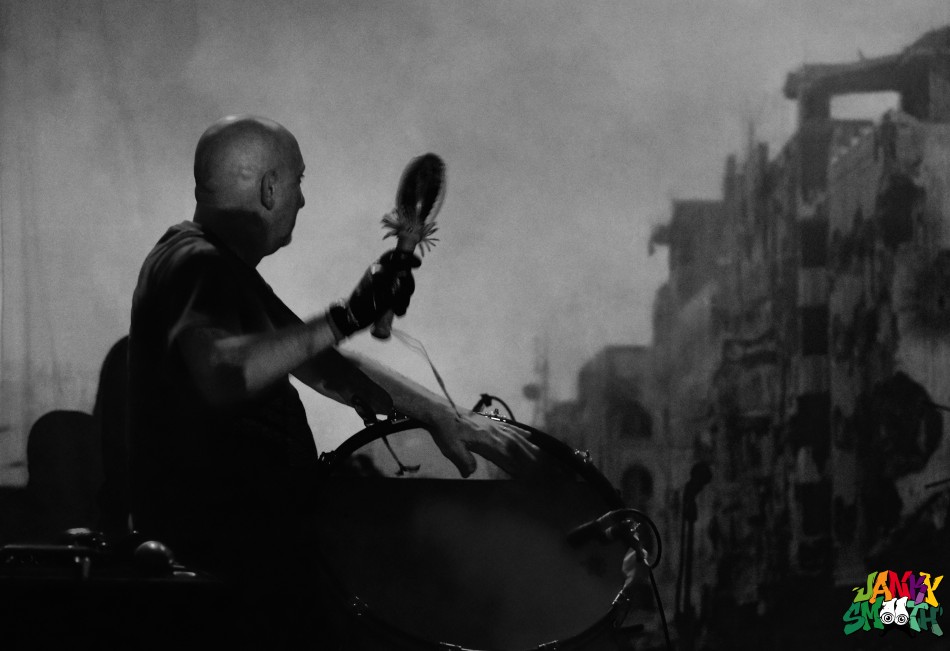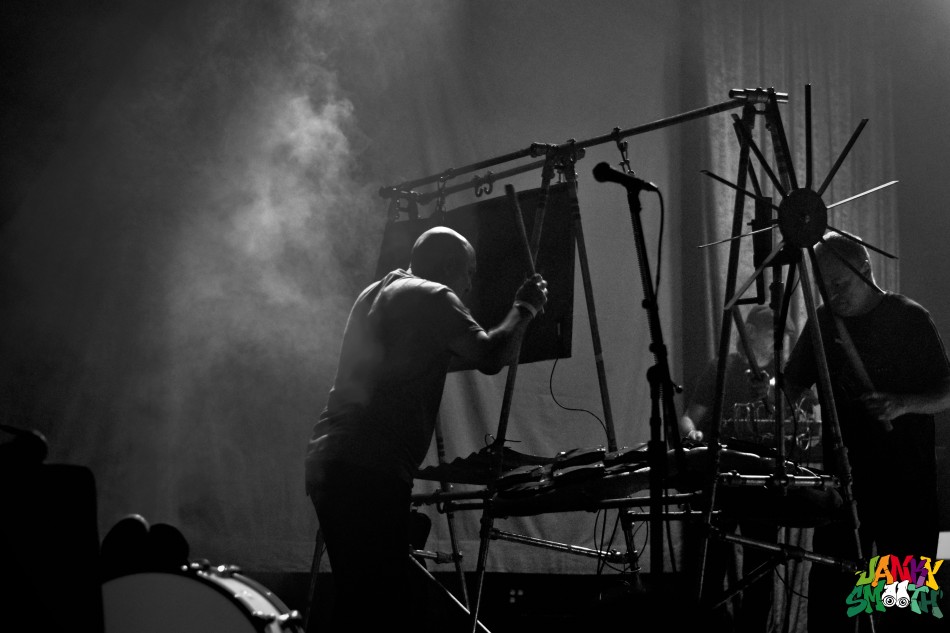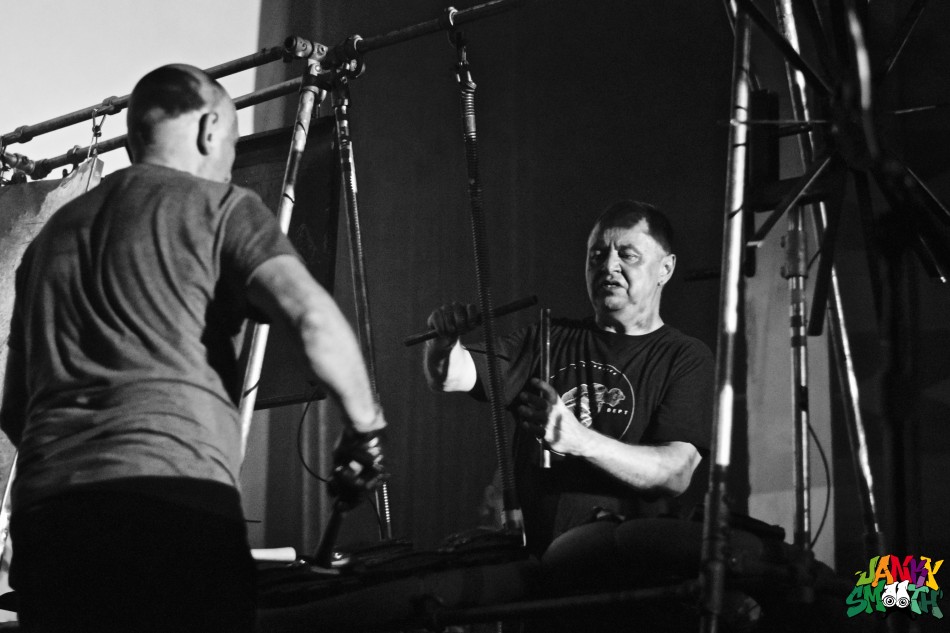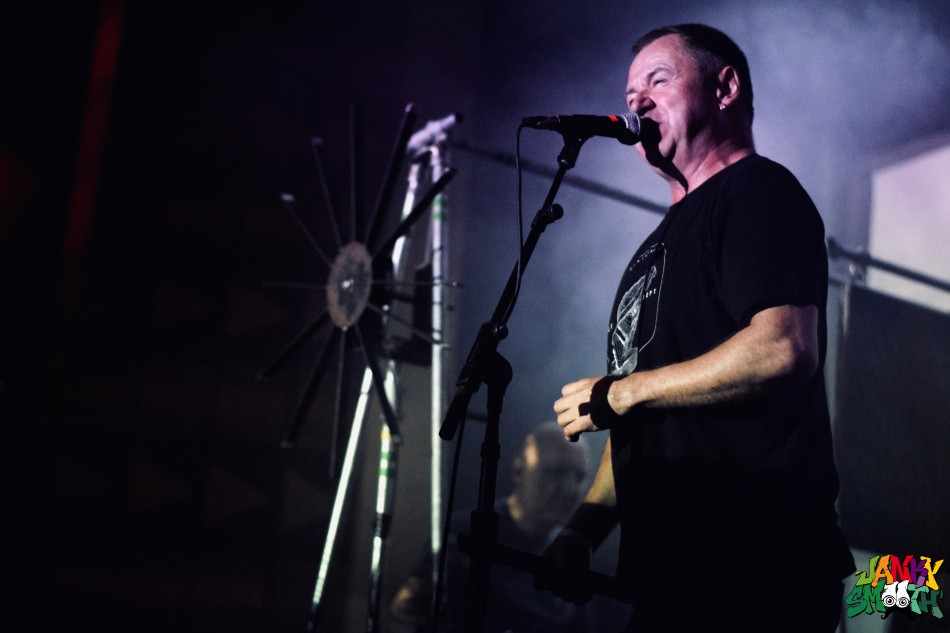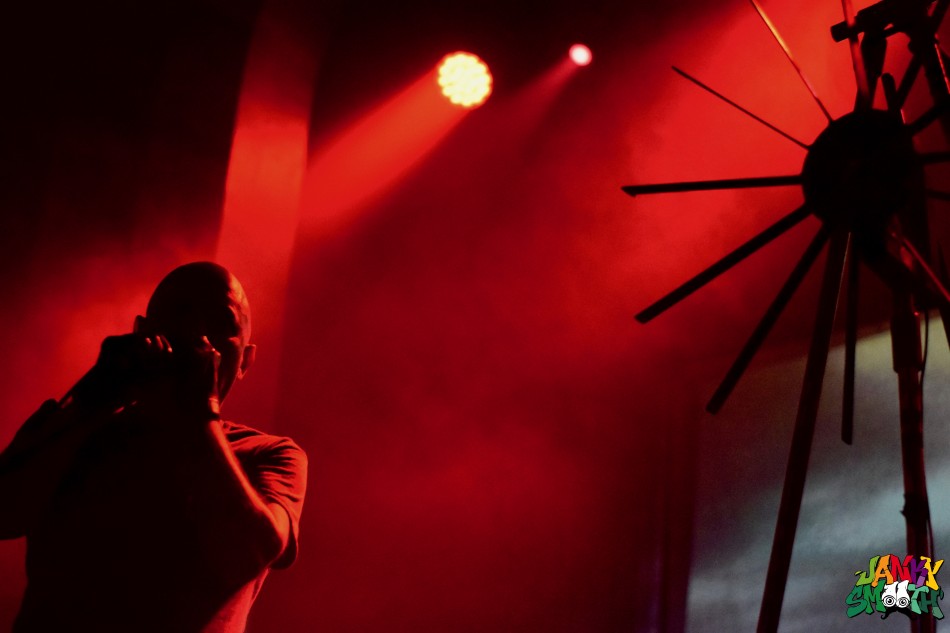 Words by: Rob Shepyer
Photos by: Audrey Kemp