Soulfly And Nile: From The Amazon to The Whiskey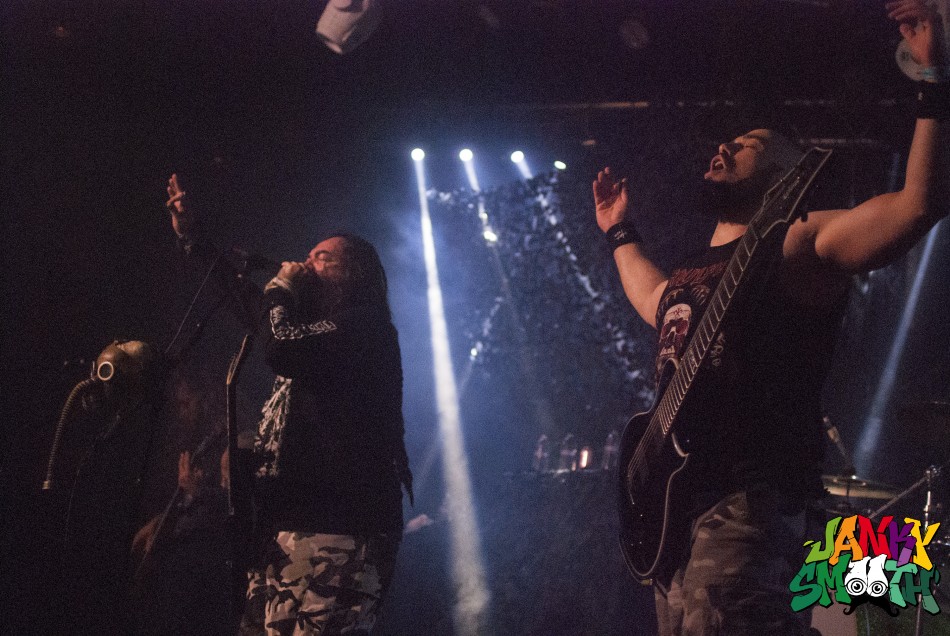 When I was thirteen years old, strewn above my bed, watching over me as I slept, was none other than Max Cavalera. His silhouette standing over the ocean, arms a-stretched like Rio De Janeiro's Christ the Redeemer, was on the cover of Soulfly's 1998 debut album, the poster flag of which hung upon my wall. This was Max's new band and new approach, where Sepultura was a landmark fusion of world music and metal and inspired bands from thrash to death metal to hardcore to nu-metal alike, Soulfly was a spiritual reinvention.
It had taken me forever to see Max Cavalera live, either because I'm a poser or because I got so into punk that I forgot Soulfly, but with this Whiskey show popping my cherry, I can say that I thoroughly enjoyed the music like I was still thirteen.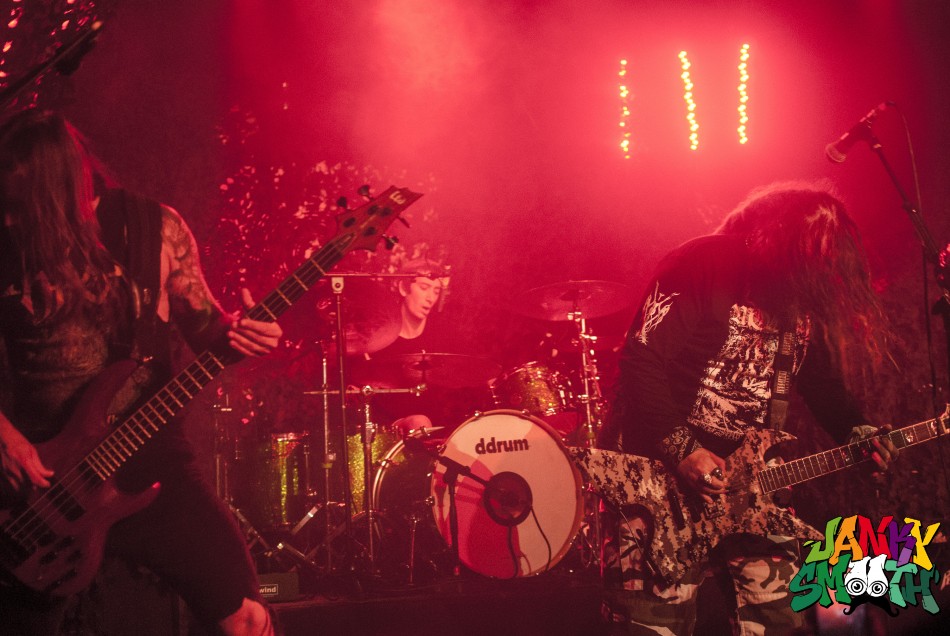 The first band I saw take the stage was Not My Master from El Paso, Texas. Texas produces a very sonically visceral strain of metal and Not My Master are no exception. They're powerful but but don't veer too far into noise, so fans of underground and mainstream metal alike, can enjoy the sound. The playing was stellar and Chris Kidwell's voice was positively ripping, serrated. Inspired by a few tours of Iraq with the armed forces, Chris' past was felt in powerful songs like "Revenge". My only negative critique of the band is that at one point Chris said 'We all got pussy in common, either you got one or want some,' now, I understand his intention, to be casual and vulgar, this is a metal show, after all. But all he really ended up doing was creeping out a few girls in the audience that now won't ever give the band a dime or listen. So, in my opinion, "bad form, brah".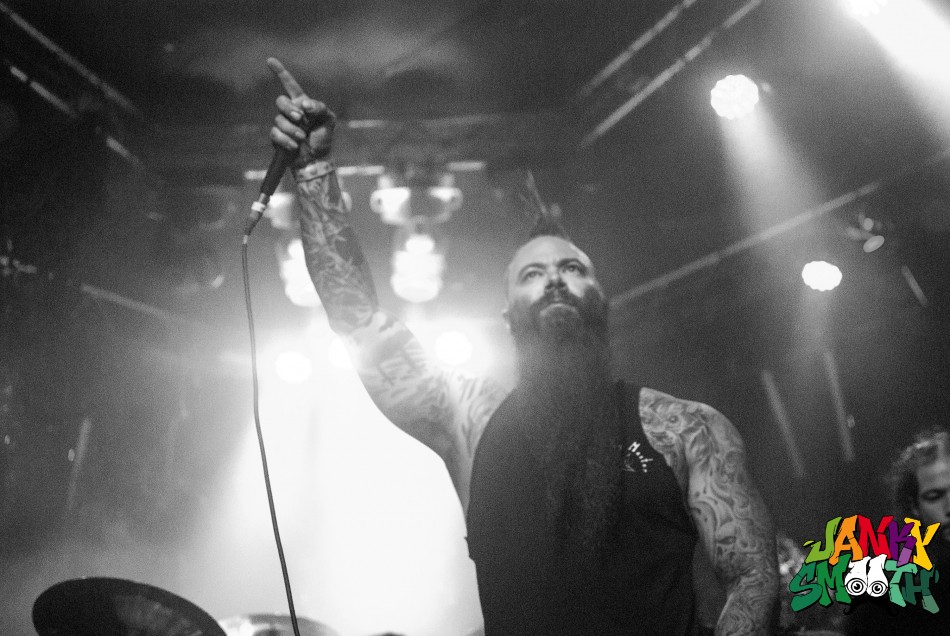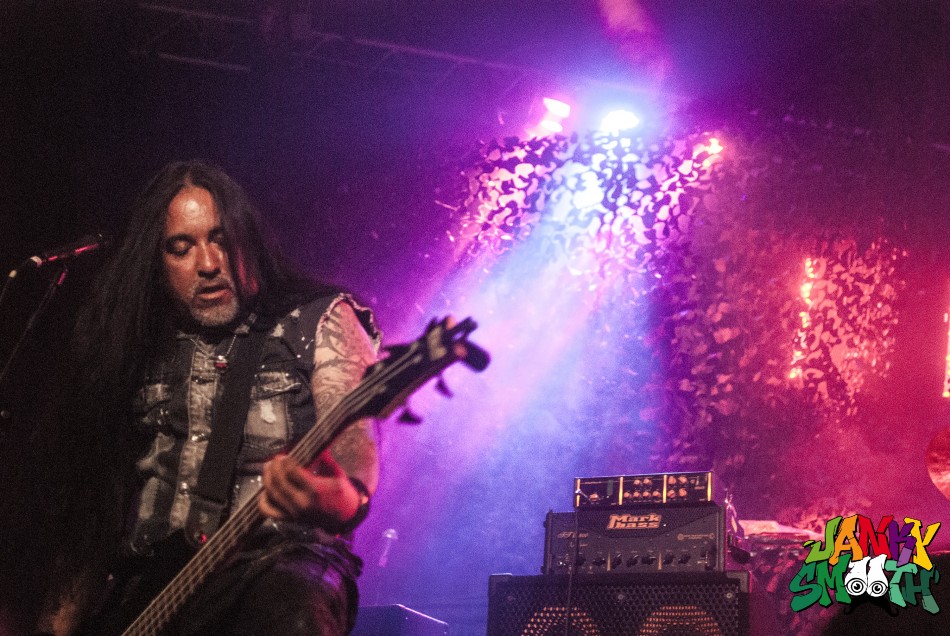 Next was Darksun, a trio fueled with tight musical synergy. They had the rhythm of bands like Fear Factory and Sepultura with an intensity all their own. Sporting a shirt that read, "Fuck Pearl Jam", bassist Chris Dale and company make a sound sure to blow away and frighten anyone with softer tastes. Never have I seen a band so uniquely heavy as to create an industrial-metal sound simply by playing their instruments with so much power that it felt inhuman.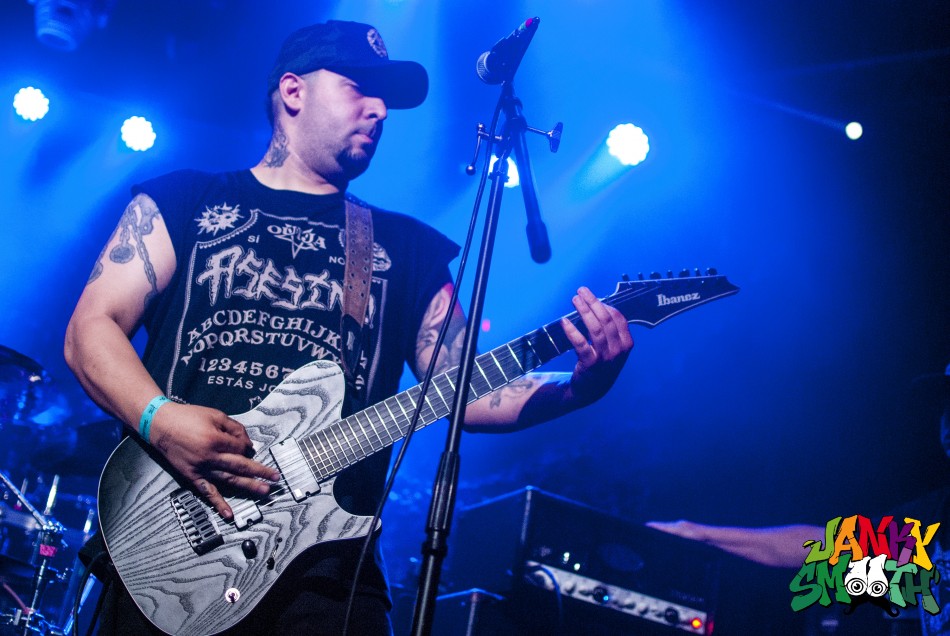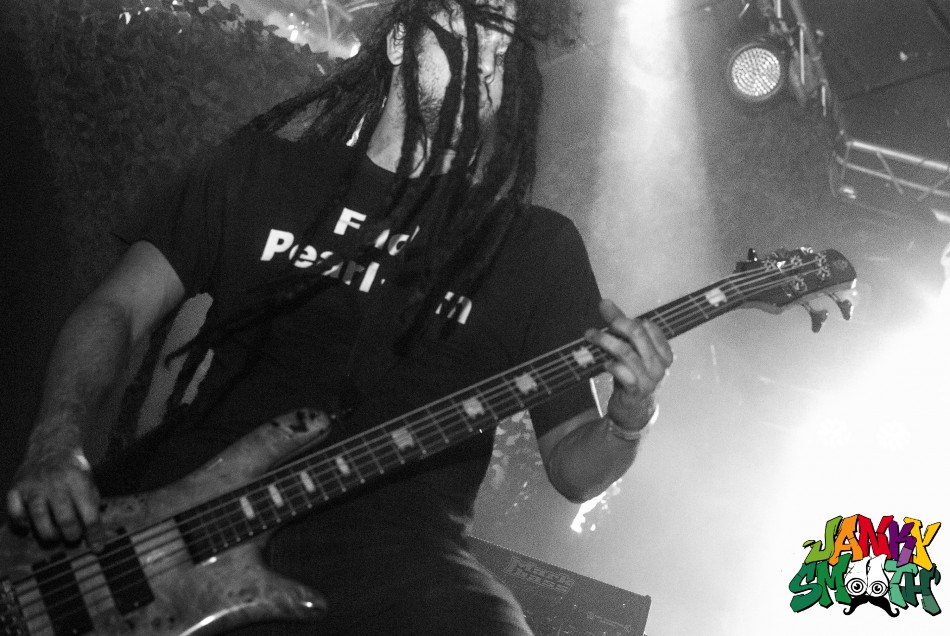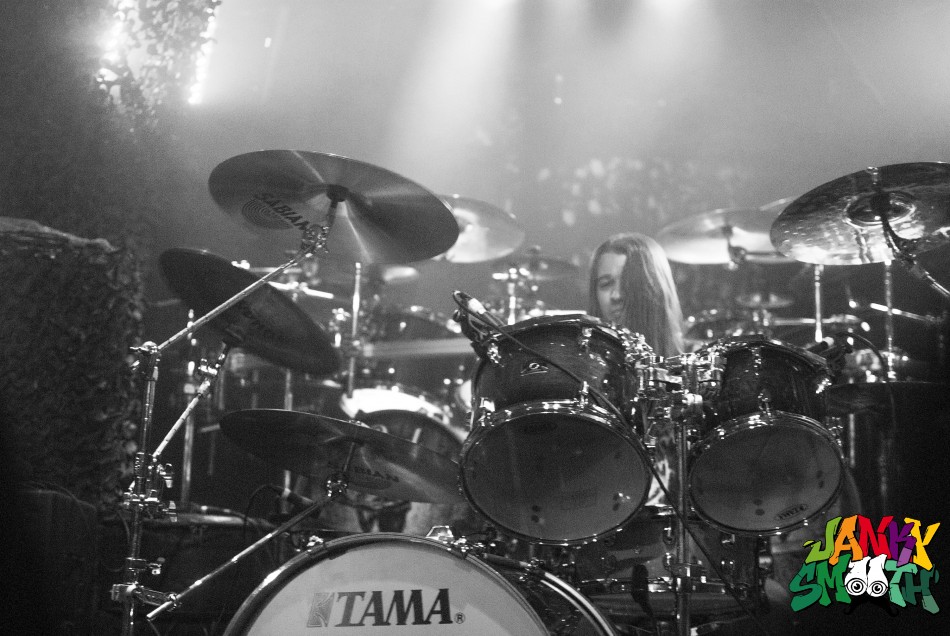 As stoked as as this article's preface made it seem I was for Soulfly, I think I might have been even more excited for Nile, the co-headlining band on this "From The Amazon To The Nile" tour. Technical death metal inspired by ancient Egyptian mythology is one of the most brilliant concepts I have ever heard for a band. The band's leader Karl Sanders titled Nile's genre "Ithyphallic Metal". Sanders, who sported two ankhs around his neck is one of the most technically proficient musicians I have ever seen play death metal. All the members were playing with calculated chaos. It was live music one must behold much like the ancient Egyptians beheld the many supernatural experiences their time was rich with.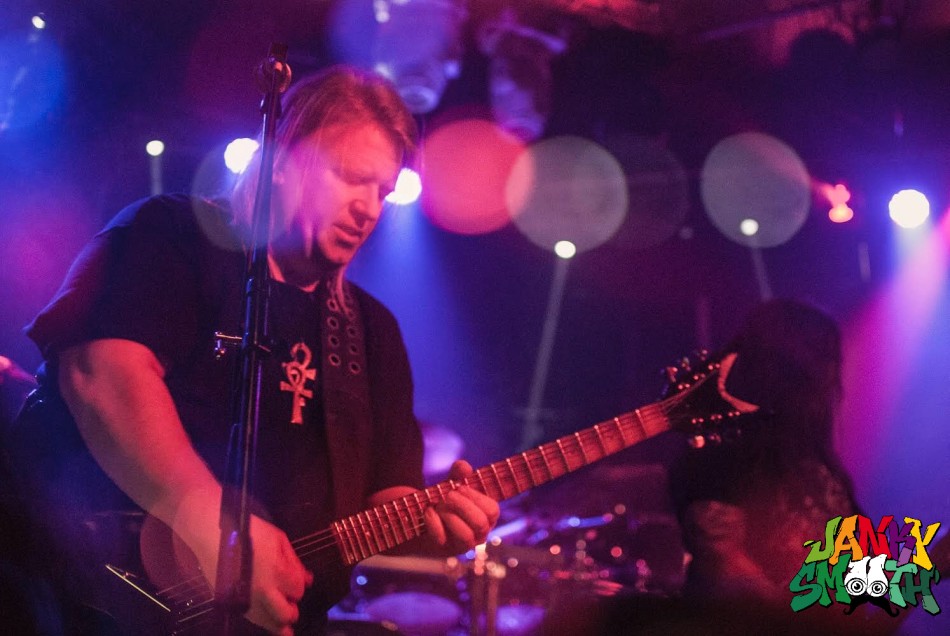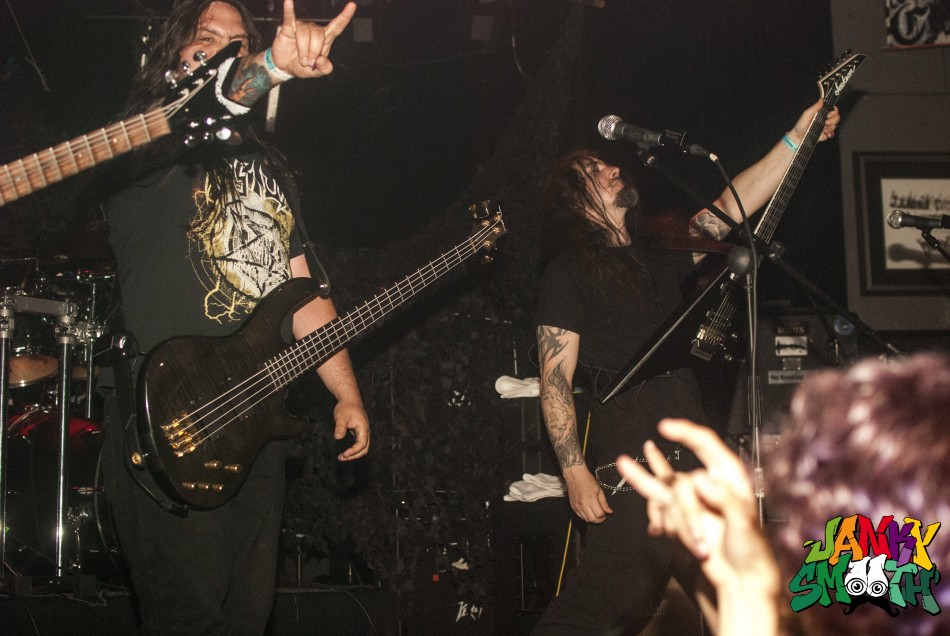 My favorite songs of the set were "Kafir!", "The Fiends Who Come To Steal The Magick Of The Deceased", and "Black Seeds Of Vengeance". There are a lot of death metal bands from Nile's era still playing but almost above them all, Nile seems to allure and pull me in. After death metal normalized brutality, Nile's music retained some kind of forbidden feel to peak your curiosity that many bands lost.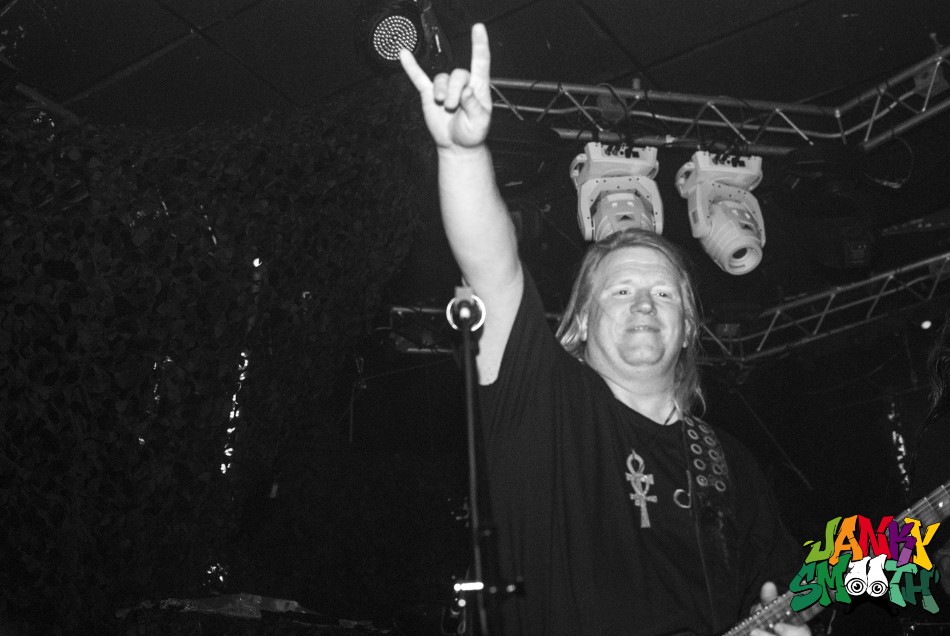 Decorating his mic-stand with a skull in a gas mask, Max Cavalera and his band came on stage to a hail of anticipation-ridden cheer. Introduced by the first track off my favorite Soulfly album Dark Ages, the band immediately shot into "Frontlines". Taking the set backwards in time, "The Prophecy" was told next and immediately my nostalgia transformed into aggression as we all started moshing and singing together. The bulk of the set featured a few undeniable bangers like "Blood Fire Ware Hate" and "Bleed", then when Max busted out his Berimbau (a single stringed Brazilian percussive instrument also known as a musical bow), that's when I really started feeling in-tune with my spiritual core. Something about that instrument just summons up many ancient human feelings and forces in a person. Using the berimbau to launch the band into "Back to the Primitive" was only appropriate.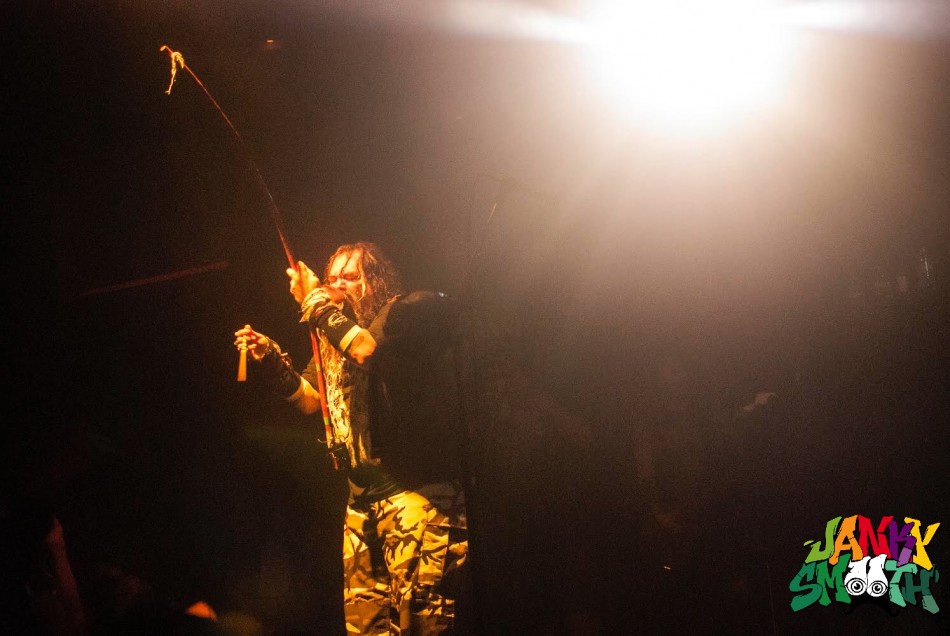 From there, the skills of Soulfly's guitarist, Marc Rizzo, took center stage as he solo'd through a medley that featured Van Halen, Metallica, and Slayer riffs. Wrapping the evening up with "Jump Da Fuck Up" and a cover of Iron Maiden's "The Trooper", I not only rediscovered my appreciation for Soulfly's music and contribution to metal, but I almost got to cross seeing one more musical legend off my bucket list.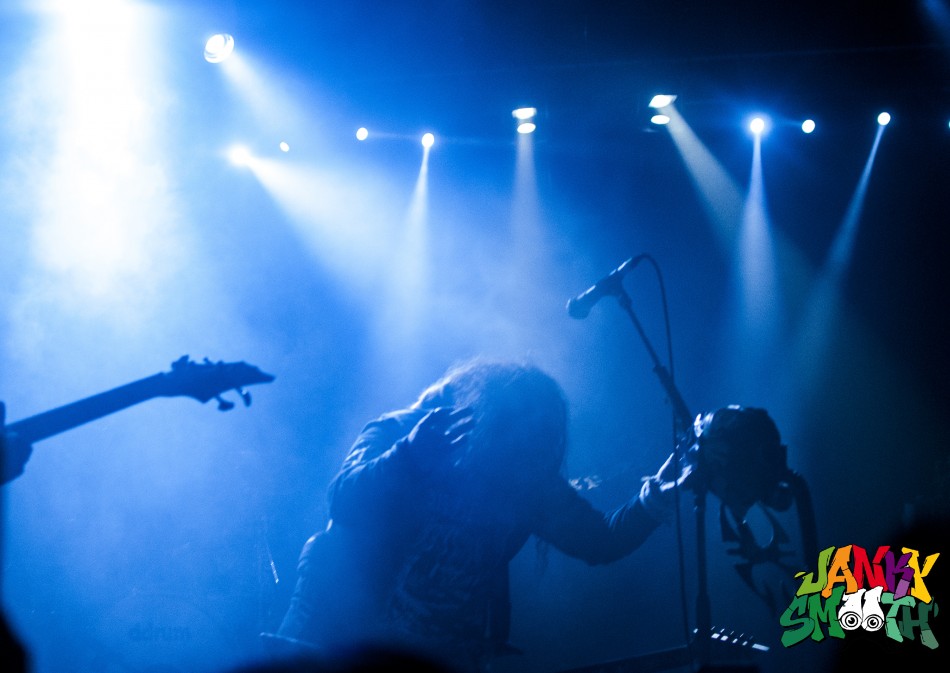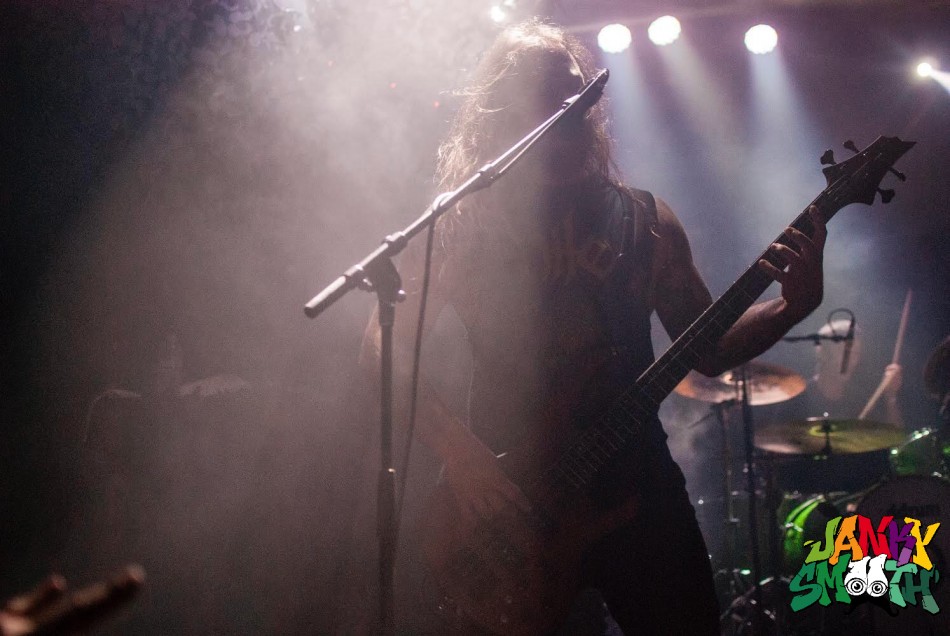 Words by: Rob Shepyer
Photos by: Grace Dunn