Low End Theory: 10 Years of Music At The Airliner Bar In L.A.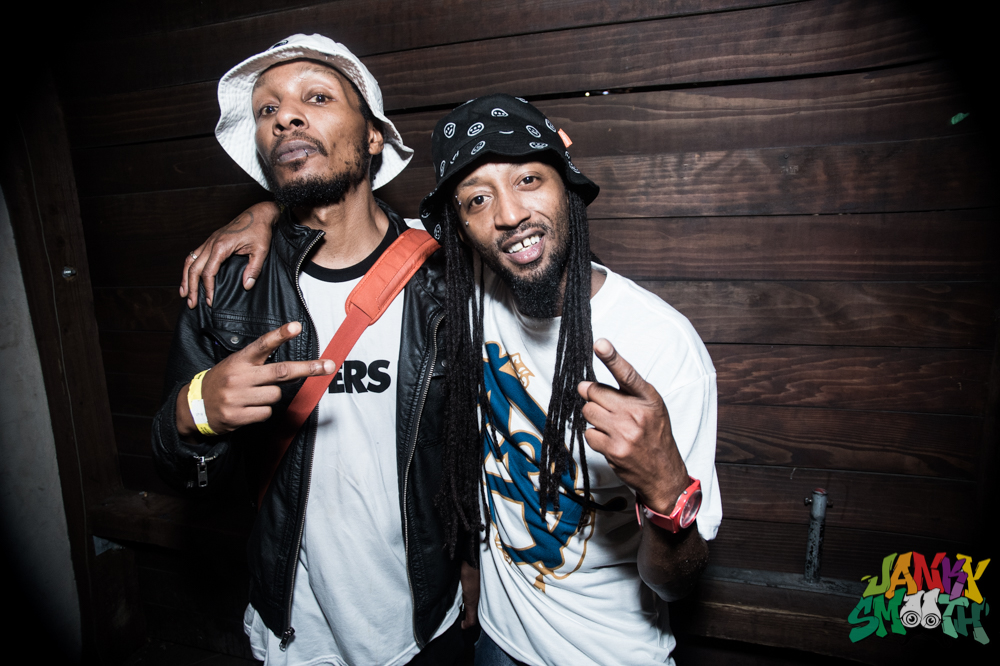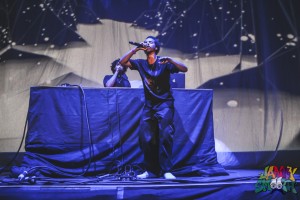 Driving up the 110 freeway past Dodger Stadium, my friend Liz turns the music down for a minute and asks, "Exactly where is Lincoln Heights?" It seemed odd to me that she didn't know but I guess not everyone in LA. has partied at The Poor Kids Mansion for their legendary back yard punk rock/thrash metal parties. Most L.A. folks haven't driven up Broadway on a Wednesday night to hit up the Low End Theory at it's home at The Airliner bar and that's how I like it. Lame free Lincoln Heights is in a part of Los Angeles that has only just begun to feel the effects of gentrification even as I begin to realize that 10 years from now, Lincoln Heights might be virtually unrecognizable. Like the face of a little old lady in Beverly Hills, you can always tell on the first glance that this ain't the original coat of paint. In the last 10 years, Low End Theory not only restored the former glory of the beatmakers and b-boys in L.A., but it saved the starving children around the world from the lack of nutritional value in EDM.
We walked into the Airliner and saw the owner, "Sharky" Avila and I asked him if he remembered the day or conversation he first had with Daddy Kev about Low End Theory being held at his bar.
"I honestly don't remember. But I do remember when Low End first started and there were only like 10 people here. I instantly loved all the guys because they were cool as hell. So I was really wishing that the Low End crowd would build up, and as you see 10 years later, my wish came true. Because Low End is and forever will be the dopest club I've ever seen and I'm proud to call everyone involved with it my friends."
He maybe the biggest fan of Low End Theory with the seemingly endless capacity crowds of a night that never sells advance tickets.- even when legends like Del and Volume 10 play the club like tonight.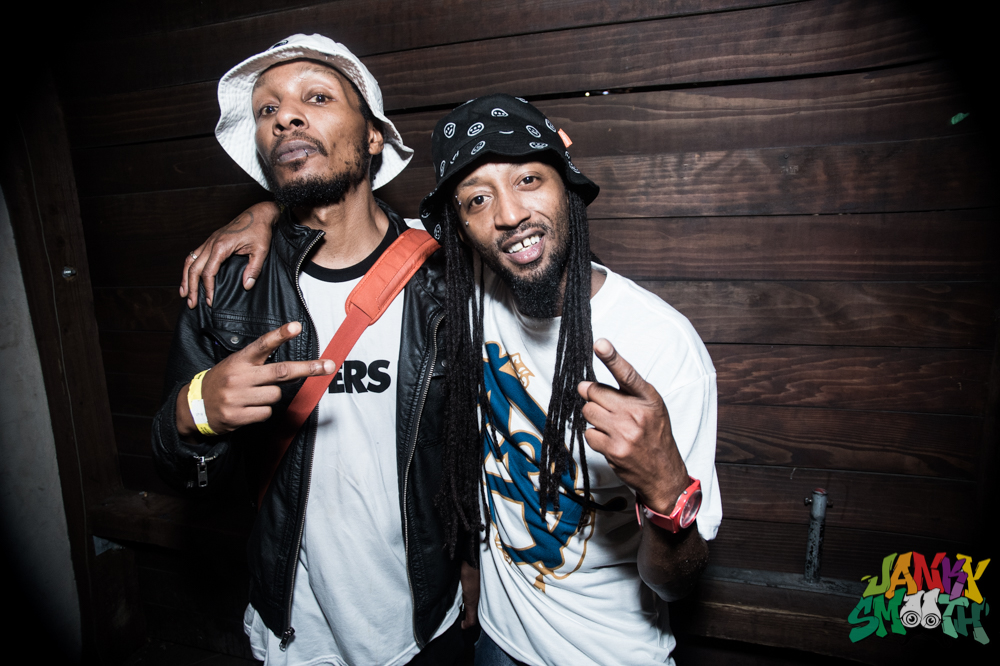 D-Styles was mid set when we walked deep into the cavern of the indoor "stage". Not only were D-Style's break beats bangin but dude played 3 records in a row that completely fucked me up. The first one was really weird because I had just bought the album Poolside only a few days before and the first song I hear is "I Can't Wait" by Nu Shooz? What the fuck are the chances of that? Song number 2 was old Ruthless Records rappers Above the Law, "Untouchable" and I was surprised that I still knew almost every single lyric and song 3, hopefully everyone listening that night knew, "Paid in Full" by Eric B and Rakim. Dayum I was happy to be here tonight.
The thing that I love about Low End Theory is the repeating history of "beat culture" in Los Angeles and the people it attracts every time it happens. If you look at the crowd; and I mean REALLY look and kick it and not just dip in when the music starts and dip out when it's over, you'll see a group of mutts- brown and yellow, black and white and mainly they are mixtures of brown, yellow, black and white. Beautiful people, ugly ass people, b-boys, ravers, punkers and hippies all coming to get their follicles wobbled by booming bass and unique beats. It always reminds me of the vibe at the now defunct Good Life in Leimert Park and it's ciphers at a time when collectives like Insomniac and F.A.M.I.L.Y. were still finding "virgin locations" in the once barren wasteland of Downtown L.A.
But if you are getting the feeling that all suggests that the music that comes out of Low End is somehow just recycling what already existed in some nostalgic gasp for air by us who are drowning in the vapid sea of unoriginality, then you would only be partially correct. There are very few structures on the planet that were built using materials that have never been used in previous construction but it's the tools that have changed more than anything. The Samplers, mixers, vinyl and Technics that were employed by everyone from The Beat Junkies to the Zulu Nation have transformed into the lap tops, stems, Serato, flac files and midi controllers used by resident DJ's of Low End Theory- The Gaslamp Killer, D-Styles, DJ Nobody and Low End Theory and Alpha Pup Records founder, Daddy Kev. But vinyl isn't completely out of the picture and neither are the now vintage components that can be found cheap in a pawn shop or garage sale.
Because "beat culture" is really just culture- a microcosm of musicians and the malleable minds of the youth they have mesmerized by making music with sounds they've never heard before- with beats, bass and 808 that are just a bit more than a little familiar.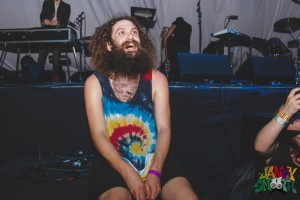 The Gaslamp Killer has become the de-facto master of ceremonies at the last few Low End events I've been to. None of it seems calculated or scripted or that a conversation ever took place where anyone or everyone voted on it. It's just the mark of a man that is completely connected to those he entertains and that entertain him. If you've watched him DJ a set then you know that he talks intermittently during transitions and mixes and even the breakdowns and build-ups if he really wants you to know the origin of a record or that he has a little acid reflux from his dinner. Describing it in words makes it sound kind of whack but I assure you, it's not. It's almost like Marlin Perkins describing a lion hunt in an old episode of Animal Kingdom and it doesn't feel like he's talking to get more attention or to make it about him. He just wants you to connect by educating you about the music he's playing and how it relates to geo-political, social structures and the gifts and shortcomings of humanity. A departure from the talented but douchey DJ's I grew up with who were hiding the labels of the records spinning on their decks so they could keep the identity of the artist and track a secret weapon in their set.  In a now well known mythology, The Gaslamp Killer got his name when he was just starting out in San Diego by being famous for clearing the room during his DJ sets at bougie, Gaslamp District night clubs in downtown San Diego. Now, he is at the center of the most important club in the world and being handpicked by Questlove to open for his shows. Isn't it funny how the masses miss mastery even when it's right in front of them?
"Do you like it?" "I don't know, do you like it?"
Those were the things I was thinking as The Gaslamp Killer warmed up the patio stage at The Airliner for Volume 10 and Del The Funkee Homosapien- the headliners for the Low End Theory 10 year anniversary. Beat producers Eraserface and Low Limit were live inside.
Just as the intensity of the wobbling walls and vibrating floors were at their most intense, the Gaslamp Killer had to go from volume 10 to about an 8.
"In 10 years we've never had a noise complaint here."- The Gaslamp Killer
It was almost like some type of prognostication of doom but he spun it by saying, "It means we're doing it right" but I couldn't help but think that it really means the neighborhood is changing.
Legendary L.A. rapper Volume 10 took the stage thanking D-styles for making his appearance there possible. He seemed REAL nervous and it wasn't surprising to me that an L.A. hip hop legend like Volume 10 felt butterflies to be back in the thick of innovation like he was as a member of my favorite L.A. crew, Freestyle Fellowship. Once he got started, everyone understood who he was when he performed "Pistol Grip Pump".
It wasn't just Lincoln Heights I was worried about being gentrified on Wednesday night. The Low End crowd seemed a bit more restrained than usual but it made sense that some first timers showed up to see Del do his funkee Homosapien, Deltron and Heiroglyphics thing- my second favorite rap crew. Del's chops were well rehearsed and he definitely played a more underground set than he did when I saw him at Beach Goth last year. "Whack M.C's", "Boo Boo Heads", "Virus" and closing out the set with "No Nuts" were just some of the highlights.
And even with a legend like Del performing, the lower volume on the patio got me a bit FOMO over what I could hear happening inside. When Del was done with his set, we went inside to check out Low Limit and that led to even more nostalgia. Some of his tracks reminded me of the almighty old school and original junglist, R.A.W. Jungle was the name of Drum and Bass music before Ninja Tune came into existence.
When Low End Theory came along it had been almost 10 years since a vibrant scene had existed in the void left by a crumbling music industry. Now, 10 years since Low End first started, it is the standard that created or influenced an endless flow of artists, crews and labels such as Flying Lotus and propped up Low End Theory residents to legendary status as they continue to meet at The Airliner on Wednesday nights.
Words: Danny Baraz