The Gaslamp Killer Leaves Blood on Questlove's Stage at The Globe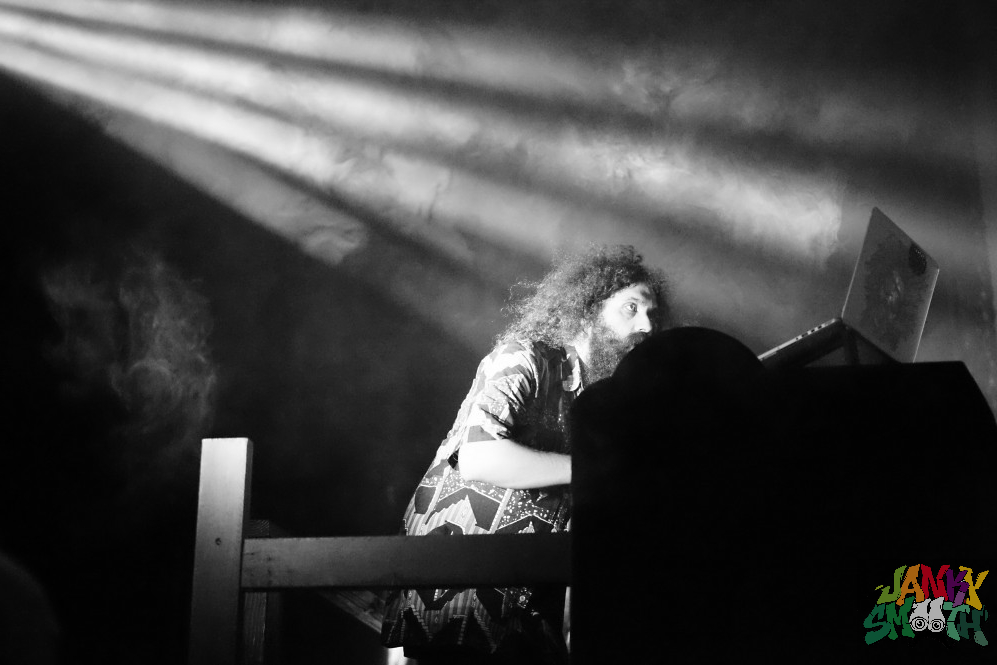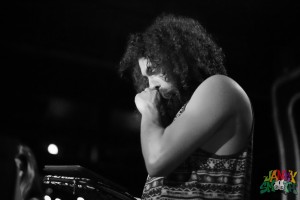 On Saturday night, music and cultural icon Questlove was slated to headline the Globe Theatre in Downtown L.A. Ticket sales were surely based on his name and legacy but when everything was said and done, opening DJ, Low End Theory resident and beat ambassador The Gaslamp Killer left a pool of his own blood on stage. Attendees were splattered with digital plasma and the image of the Killer's wild mane flopping around his face in wild, rhythmic spasms and gesticulations was something to behold. Sound issues plagued the end of The Gaslamp Killer's time and delayed and shortened Questlove's set to the point of being anti climatic. Questlove was able to recover with most of the audience in tact. During GLK I just thought to myself maybe this wasn't a dancing crowd but the dancing during Questlove's set showed me it just wasn't an experimental crowd.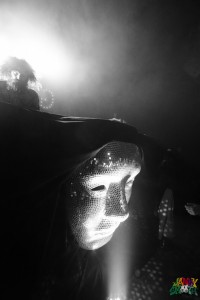 I have always been resistant to the idea of putting a DJ on a big stage with a big spotlight shining on him/her. In a perfect world, DJ's would be in a dark corner and we would be looking at each other or closing our eyes during their set. As I looked up into the spectacular balcony of the Globe Theatre on Saturday night, it was surreal to see rows of people standing still with their eyes transfixed on the stage. Don't get me wrong; if there's one DJ out right now that is worth watching it's Gaslamp Killer.   Not sure when the last time this crowd had seen a DJ that brings new beats to the world with the greatest joy, passion and innovation. I'm not convinced that's what people saw based on their muted presence on Saturday night. The resistance of the audience only pushed William Benjamin Bensussen further and he vocally expressed some doubt on whether or not everyone was feelin him. "Questlove said that I wasn't allowed to take it easy on you guys. That I was really supposed to test you". It seemed like a justification to carry on despite some of the blank faces and still feet. While there were indeed pockets of people losing their shit, it seemed that many really didn't "get it". Periodically, The Gaslamp Killer would announce a detail about the track like "This is from a 21 year old Los Angeles native" or "This song is from my grandmothers country of Syria". Tangential thought was also on the docket as GLK proclaimed "Fuck Segregation" and immediately went back to mixing tracks.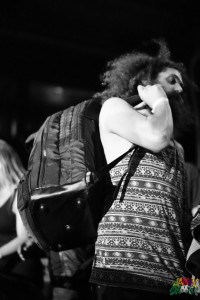 With about 15 minutes left in The Gaslamp Killer set, all the sound in the house went down except for GLK's stage monitors. At first I thought it was pre meditated for GLK to get the audiences attention back but the production crew scurrying around the stage made it clear that there was an issue they were having a hard time resolving. The Gaslamp Killer continued through the last portion of his set with much exuberance; as if nothing had happened.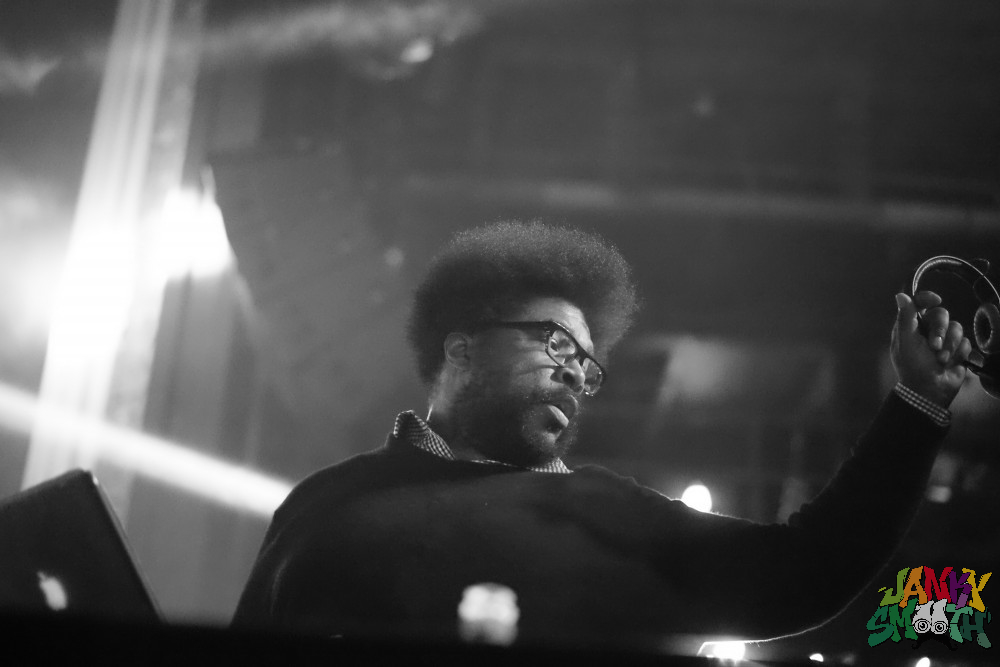 It was another 30 minutes after The Gaslamp Killer vacated the premises before the sound was restored and Questlove took the stage for his set. Questlove was able to get the crowd back. With all my judgment on who's a real DJ and innovator and who isn't, Questlove reminded me that being a DJ isn't always about pushing an envelope and doing something no one has ever seen or heard before. Before breakbeats and crossfaders, being a DJ was about knowing your audience and pushing the right buttons in peoples souls, not the buttons on a mixer. There was nothing particularly special about Questlove's set at The Globe Theatre on Saturday. He didn't reveal a new track or mash up songs or even do any mixing that was particularly innovative. He simply chose the right records that could inspire the audience who came to see him into moving their feet and forgetting about the world for just a few minutes. Not many people realized it but I think Questlove chose The Gaslamp Killer to be the star of this show, even if no one knew that.
Words: Danny Baraz
Photos: Todd Anderson