Smokin' Grooves Spotlight Artist: Lion Babe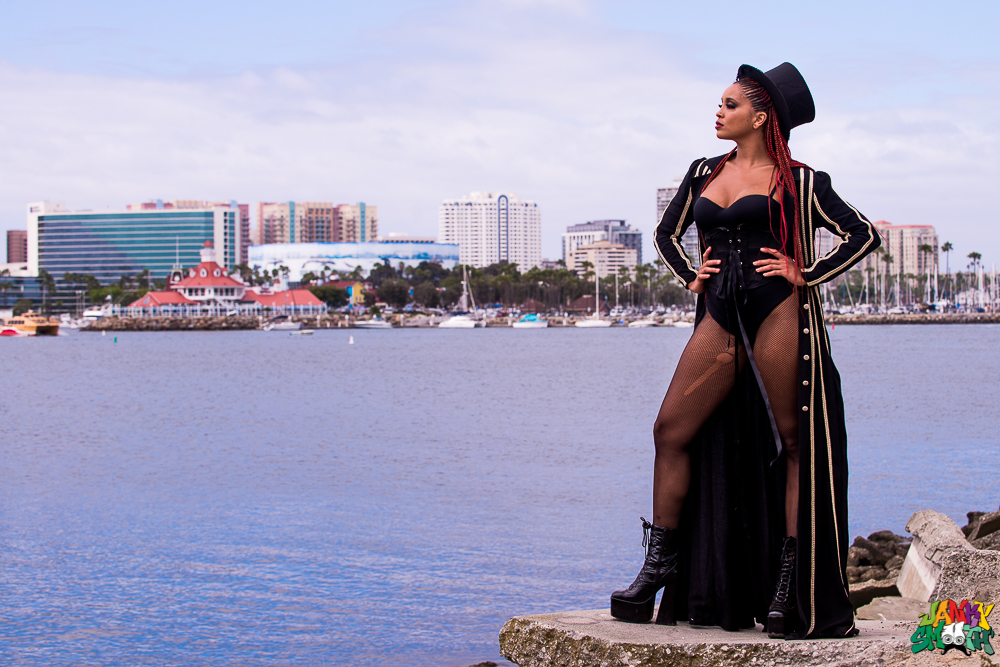 One of the first and most anticipated acts we caught was Lion Babe, comprised of vocalist Jillian Hervey and producer Lucas Goodman. Since the success of their 2012 hit 'Treat Me Like Fire', the NYC-based duo has developed a unique formula for creating music together. We caught up with Jillian and Lucas right on the waterfront for a quick interview later in the afternoon following their performance.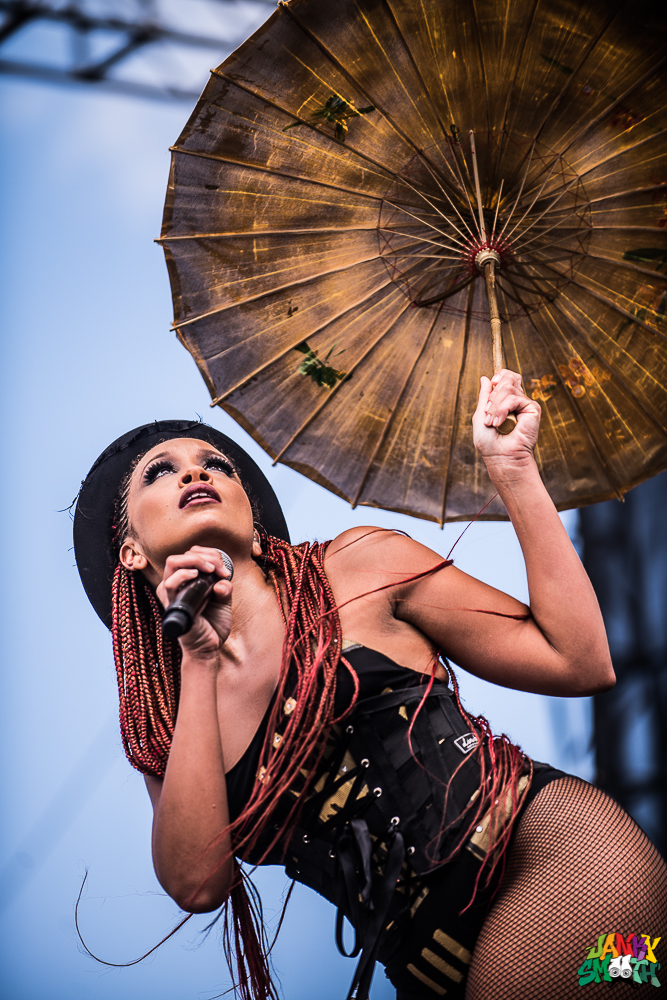 "Post-Coachella, we've just been getting into the festival season so we have a couple shows coming up but they're all kind of spread out," says Jillian of their next two scheduled stops on the East Coast. Lion Babe will be playing the Merriweather Post Pavillion along with Nas, Anderson .Paak and Method Man in the beginning of August before circling back up to New York for a show in Brooklyn at the end of August. After their collaboration with international chart-topping U.K. artists Disclosure, Lion Babe found themselves on the U.K. top 100 charts with their song 'Hour Glass'. Since they've been so well received overseas, I was interested to see if Lion Babe would be aiming to play more shows internationally. "We spent a lot of time [in the U.K.] on our first record… They're like our second family, our second home. We'll definitely be back but right now we just want to finish our new stuff so once we're done with the studio we can go straight to the show." says Jillian.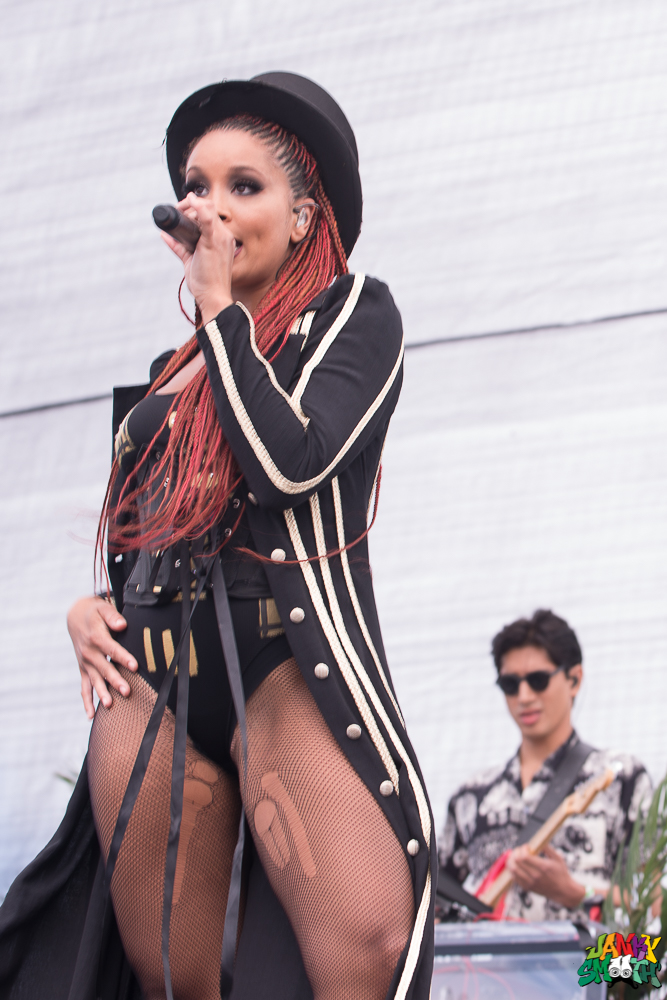 Although the two will be returning to New York at the end of August, it's clear that the two are intently focused on the end goal of finishing this project with an impressive tunnel vision-style intensity. We asked them if they had anything planned for their homecoming, to which Lucas replied "We're just finishing up the new record" to which Jillian added "Keeping our eyes on the prize." Although there's still a lot of work to be done in the studio, Jillian notes that she can relax a little bit. "It's just a bunch of guys playing video games," she laughs, regarding her dressed-down attire in the studio. Despite the steampunk-esque look she's adopted for Smokin' Grooves, Even though there hasn't been an official release date set for Lion Babe's album release, "It's like more of a ballpark date" jokes Lucas. "We're working out of this studio called Shifted Recording. We've had a room in there… There's just a really cool community vibe".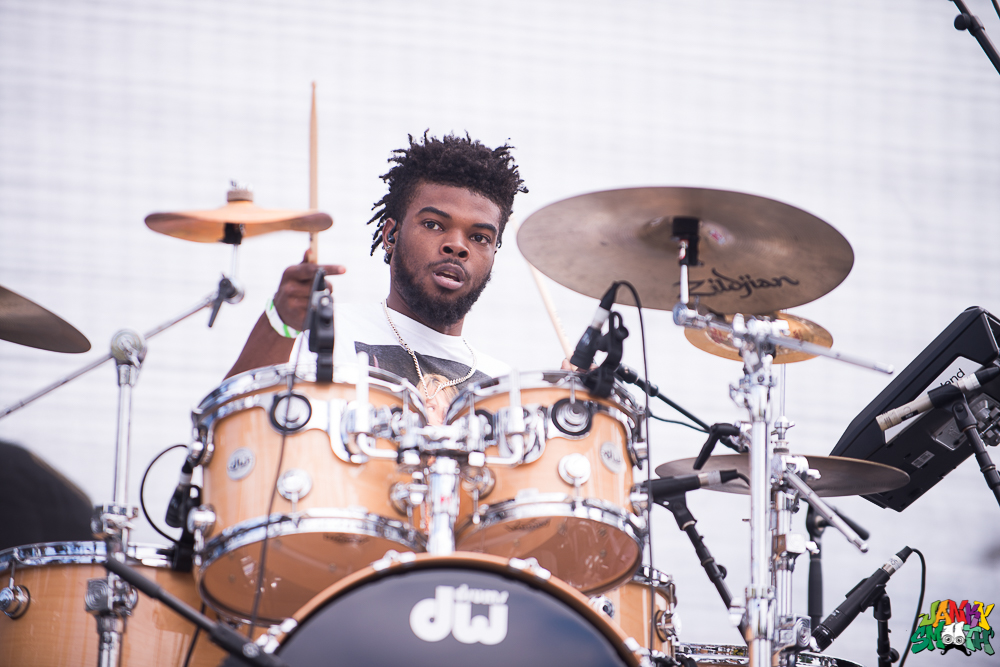 Jillian promises that by the end of the summer, we'll be privy to even more new material from this project. Lion Babe has released three brand new songs including one called 'Honey Do', a slow and sexy number with a hazy lo-fi sound that the duo performed during their Smokin' Grooves set. The other two singles are also available now on all platforms, including the latest release titled 'The Wave' that breathes new life into a disco-era rhythm and features the mysterious New York female rapper Leikeli47.
Despite their successful collaborations with artists like Childish Gambino and the aforementioned Disclosure, the duo is pretty tight-lipped about who they've been working with and drawing influence from on this new record. "You'll have to listen to the new material before we have that conversation" says Jillian. "We just finally met face-to-face with Anderson .Paak and we're huge fans so we would love to work with him. He's extremely talented and also a really great live performer so that's always a plus for me." Jillian references her years as a dancer when speaking about the importance of stage presence. "I was saying earlier that I actually didn't know properly that we weren't going to be on the Queen Mary and I thought we were literally going to be on the boat" she jokes.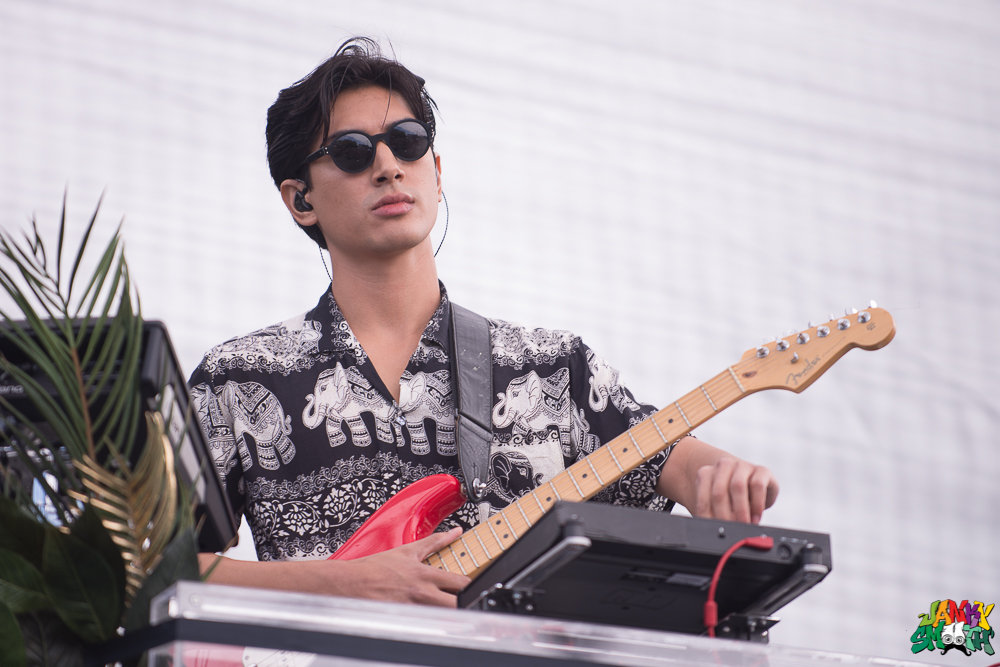 Smokin' Grooves marked the first time Jillian and Lucas had shared the stage with Erykah Badu, an artist they had mentioned many times as a major artistic influence and nothing says "we made it!" quite like sharing a stage with a legend and a role model like Erykah. "We have a bunch of shows coming up with her but this is the first one but we met her at the Soul Train Awards a a couple years back and she was lovely, just exactly like you would expect." says Jillian. Of course, even the most successful artists still get shy around their idols. "I always just blurt out 'I LOVE YOU!' and I'm like, that's so awkward! But that's the root of it all, right?" Jillian laughs "When I was little, I cried when I met Chris Tucker. I'm an avid Rush Hour fan, I just had no idea I was going to have that reaction. [Lucas was] freaking out when we met Pharrell." The world is teeming with new inspiration for these two creatives, citing the newest projects released by rappers Nas and Pusha T as current jams in circulation.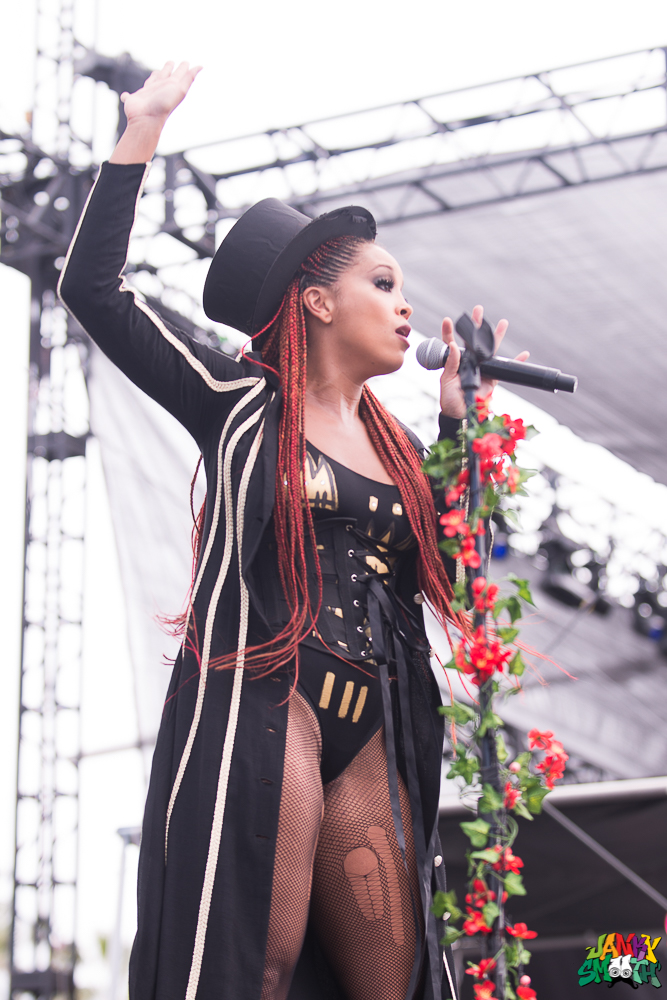 As for the future of Lion Babe, Lucan and Jillian are keeping their minds and their options open. "We love collaborations but we already are a collaboration and that sustains us and we're always looking for thing that keep it moving and trying new things but we're really excited for people to hear what we've been working on and I feel like that's just where we're at!" The most important part of the creative process for the duo is to work together without trying to rush things or force themselves to meet deadlines. Striving for the powerful and bold imagery insinuated in the name 'Lion Babe', Jillian and Lucas will certainly be an artist to watch this year!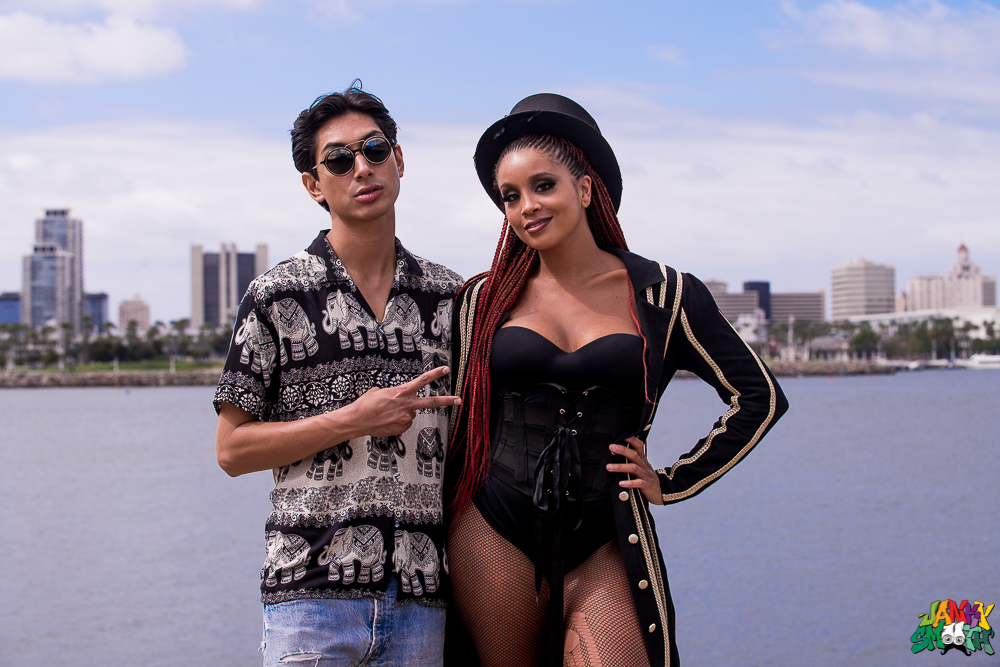 Words by: Aria Silva-Espinosa
Photos by: Jessica Moncrief