The Growlers Six: Abuse, Healing, Feeling Shards Of Shattering Glass Ceilings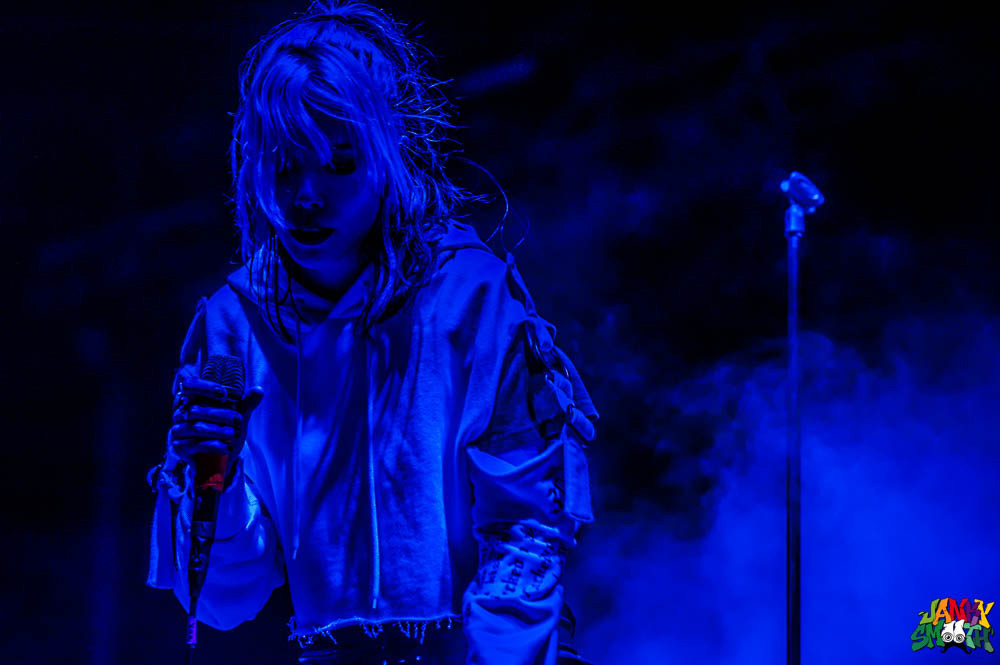 I felt it all again Sunday night, just like I did 8 years ago. When I was a younger I popped my cherry with Coachella. Like every other old fuck, the one I went to was the last good one "before it got too big" but in my case, it was. Way before the holograms and second week cash grab. In my years, I got to see Gossip, Crystal Castles, and Girl Talk. Not all three played the same year but I can't recall which is which and googling is for fucking posers. Sunday, October 28th, I got to see them all again.
I was late to catch all of Beth Ditto's set. I heard it in the distance and was trying to rush but let out an annoyed "fuck" because I knew I still needed to be searched by security. To my delight and horror, security didn't check me at all. In fact, his exact quote was, "I don't give a fuck about this." Let that sink in. My short term, instant gratification has given way to waking up in a cold sweat every night since those words were uttered- but I digress.
The last time I saw Beth Ditto I was in a sea of queer folk dancing and sweating on each other. I rushed to the stage and there she was. Her voice is still pristine, she still forgets lyrics, and she still calls it like it is. She's a queen. I was a little late so I only caught the sweet spot. The part of her set where she covers Gossip songs. She's like a hit coursing through your body. There's the slight delay, like you think it isn't going to happen and then you take a full blast to the brain. She sang "Standing In The Way Of Control", arguably the best song they ever wrote. It's such a powerful and beautiful song, "Survive the only way that you know", who can't relate to such a simple but brutal lyric. As someone who grew up having to hide and lie about my sexuality and self, songs like that kept me alive. She's got this ability to open a portal to a dimension where only her ferocious voice lives.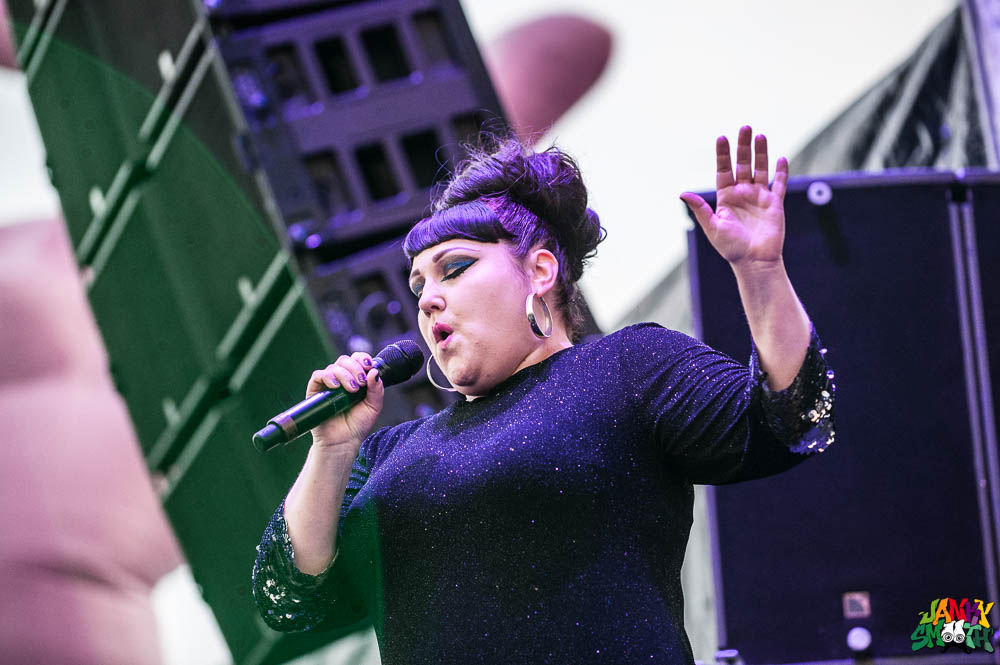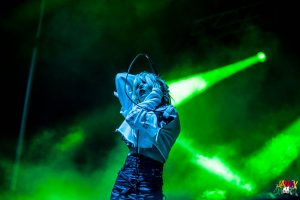 Alice Glass was next on my trip into the past. Everyone knows her from Crystal Castles. The band of video game noises, girl screams, hidden, subliminal messages and apparently, hidden abuse. Part of the allure of Alice and Ethan was being voyeurs into a kind of consensual pain that seemed sexy in it's safe words, us against the word kind of way. But alas, now it turns out this dude Claudio, might allegedly be just some run of the nil, eat the blue pill, creepy abuser lurking in the background. Allegedly. And the base emotions of the game weren't some inspired catch of 8 bit lightning in a bottle, but THROWING the bottle to induce a psychological and emotional calculated relational warfare- a glitchy, chiptune Ike and Tina. Allegedly. Tragic.
I don't want to put too much focus on the details but a side effect of it is that Alice is seen as a champion. Her fans are rabid, they scream "we love you Alice" or "you got this Alice", and she does. There was some kind of complication that pushed the set half an hour late. She may have been sick or maybe a little drunk as a colleague suggested. I disagree and think the lyrics to "Alice Practice" were changed on purpose, but I found it interesting that she sang any Crystal Castles material at all. They're her songs but maybe that's the way she keeps them "hers". Reclaiming them from the past.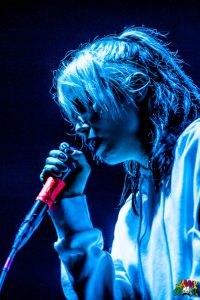 It starts as a bad taste in your mouth, you wince but it's not enough to inspire any alternatives. It isn't until you're sick from the micro dosing of poison that's been fed to you. That's abuse. Call it something else but it all has roots in mental and physical abuse. I thought of this a lot that weekend, a lot of stories of men in power talking advantage of women. I thought of this while watching Alice Glass who herself came out with allegations against her former bandmate.
By chance I wound up at Growlers 6 with my sister, who herself is going through something a lot of these other women are. It hit me harder than it has before which I realize, is because I now have a personal connection to that situation. I sat behind a person in court who held a knife to her throat. I wanted to cry, I wanted to wake up from this nightmare, and most of all, I wanted quick, satisfying revenge but to who's benefit? Only mine. How does that make me any better than a man who tries to take a woman's humanity? It doesn't.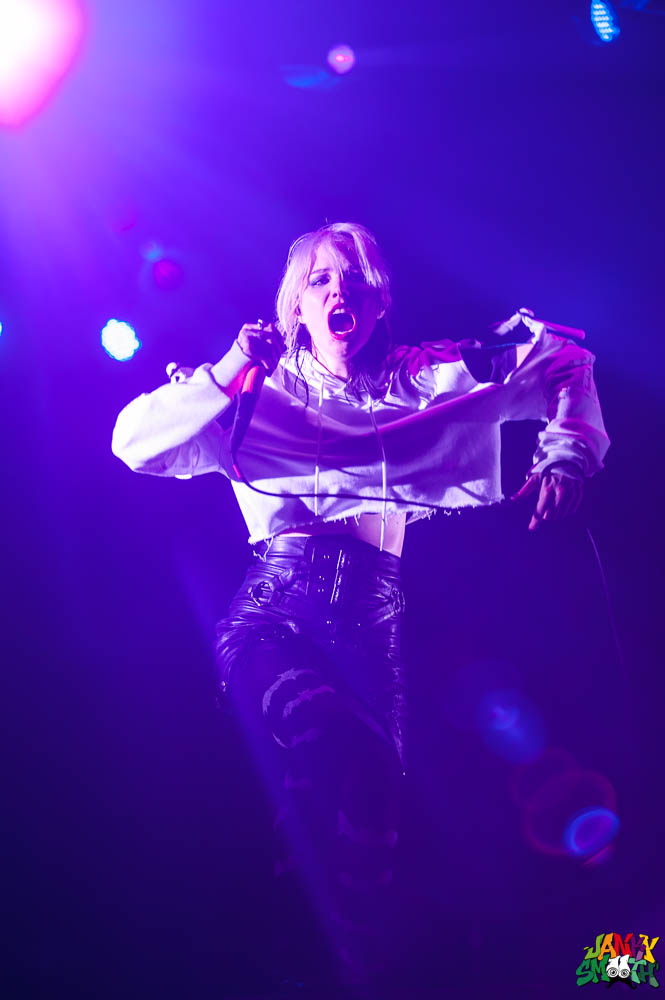 It's not all sad stories. How can anyone feel anything but ecstatic when Girl Talk is pouring audible acid into your ears. Greg "the nightmare on beat street" Gillis aka Girl Talk is what happens when a blender comes to life and makes music. It all comes back again. That eight years prior I mentioned was when I saw Girl Talk for the first and only time. I was with my sister just like I was this night. We walked in and she went up on my shoulders as we pushed past all entry level festival goers who can "hear just fine from the back". Now we wait and sing along to BX's own Cardi B because "Bodak Yellow" is such a fucking banger. Seeing Girl Talk again makes me feel like I'm watching real magic, not rings clacking into each other but on some Harry Potter shit. Arguably there's no one who does this better than him other than Peanut Butter Wolf. Go watch Girl Talk if you can it'll be the most enjoyable experience you can imagine.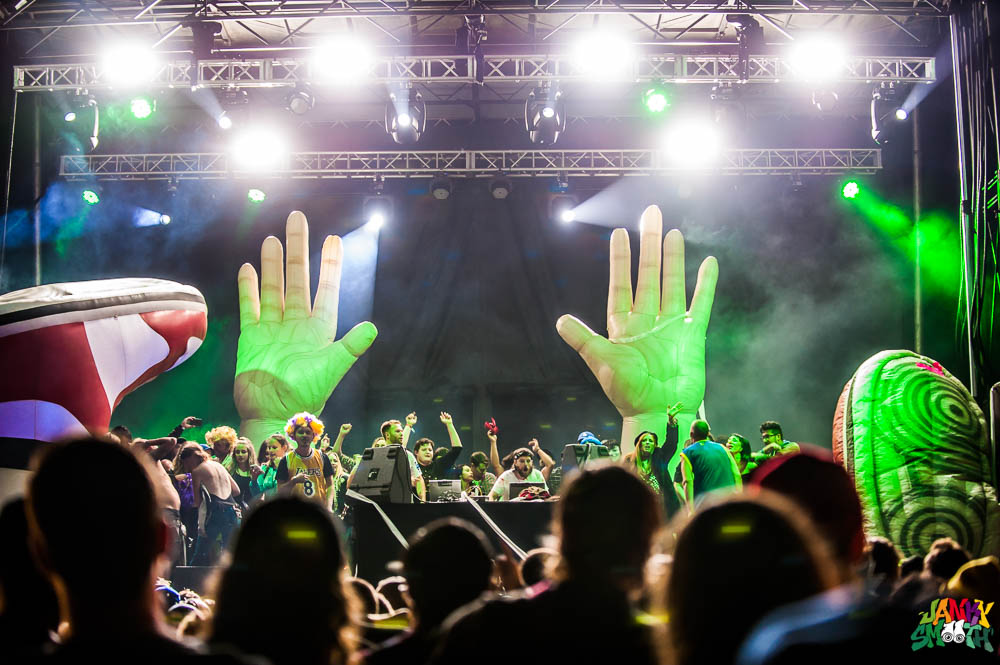 Words by: Jonathan Reyes
Photos by: Jessica Moncrief