Happiness and Misery: Lights at the Glass House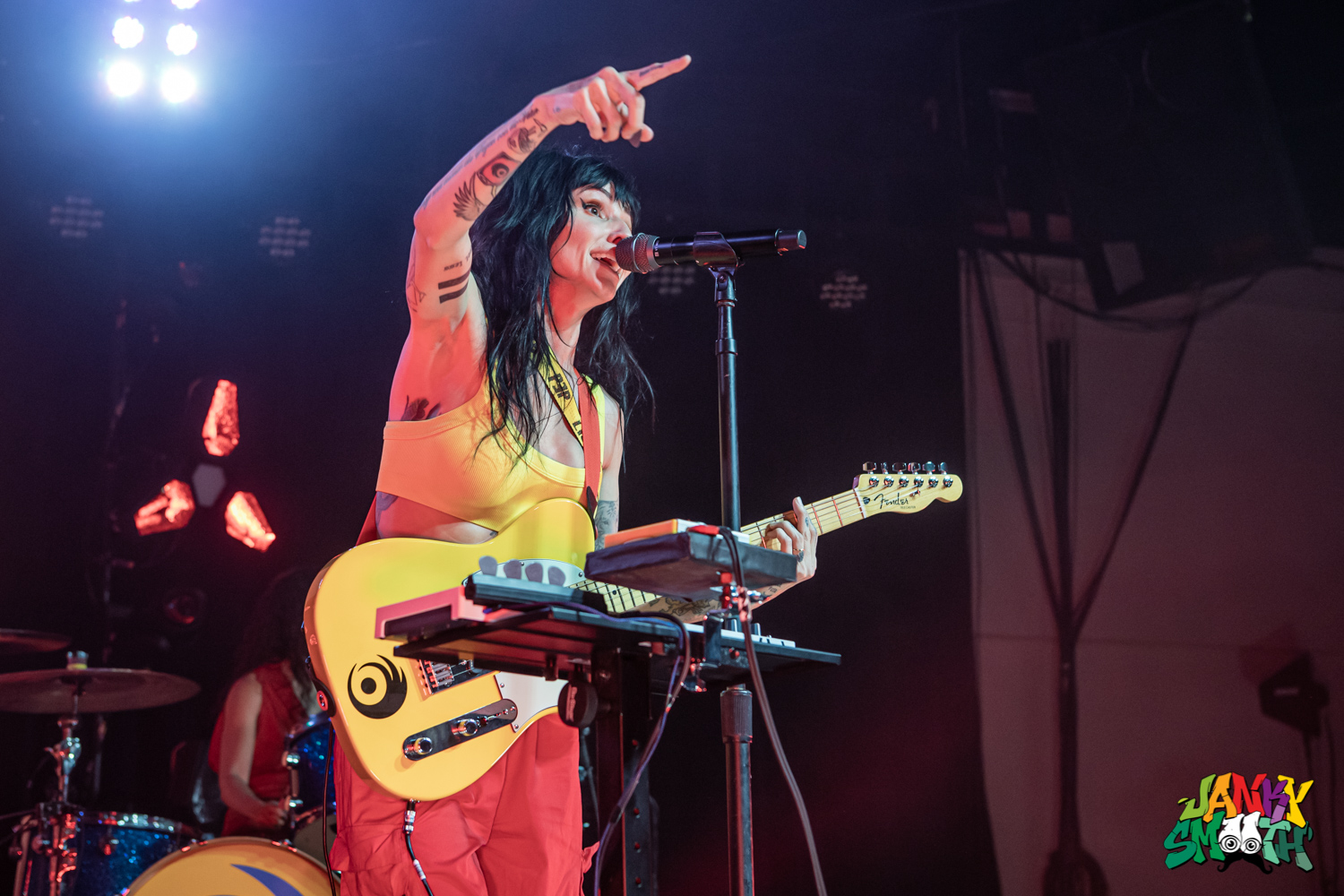 Words and Photos by: Veronika Reinert
It's been several years since electro-pop sensation, Lights, has ventured down from her home base in Canada to perform live in the U.S. Her "Baby I'm Back" tour celebrates the debut of her fifth studio album, PEP. The record is her second release put out by Fueled By Ramen, adding her to their roster of distinguished artists such as Panic! at the Disco, Paramore, and Twenty One Pilots.
"PEP is the dichotomy between happiness and absolute misery," Lights told the crowd during her set on April 8th at The Glass House in Pomona, CA. Flipped upside down, the word "PEP" appears as "dEd." The album's aesthetic theme of bright red, yellow, and blue primary colors "make [her] feel happy," she explained.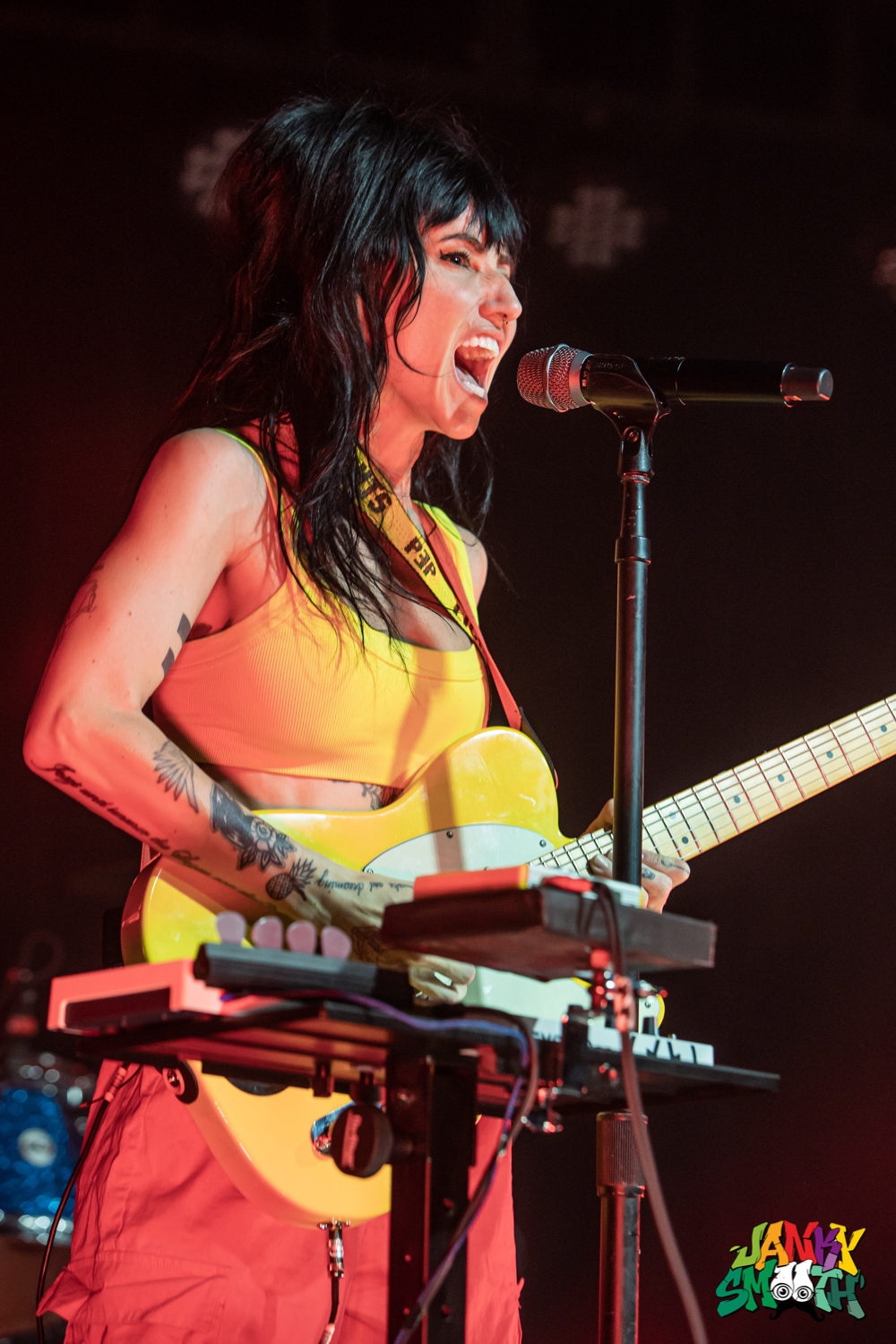 This particular show was exactly one week out from her album release, giving fans just enough time to become familiar with the record to sing along with her live. Joined by Jess Bowen (drums) and Brodie Tavares (guitar and bass), Lights took the stage on the hottest day of the month at the sweltering Glass House for a diverse and enthusiastic, albeit sweaty, fan base. While Lights and her bandmates donned red, yellow, and blue apparel to represent the album's color scheme, many of her fans followed suit and also dressed up to match the theme of the album in an almost cosplay fashion. Given Lights's involvement in the comic and gaming communities, seeing fans cosplay elements from her various releases isn't unusual. However, Lights has also done collaborations with major electronic and rock artists such as Deadmau5, Seven Lions, Bring Me the Horizon, Owl City, and Silverstein, so it was no surprise to see fans from different musical walks of life enjoying her set, as well.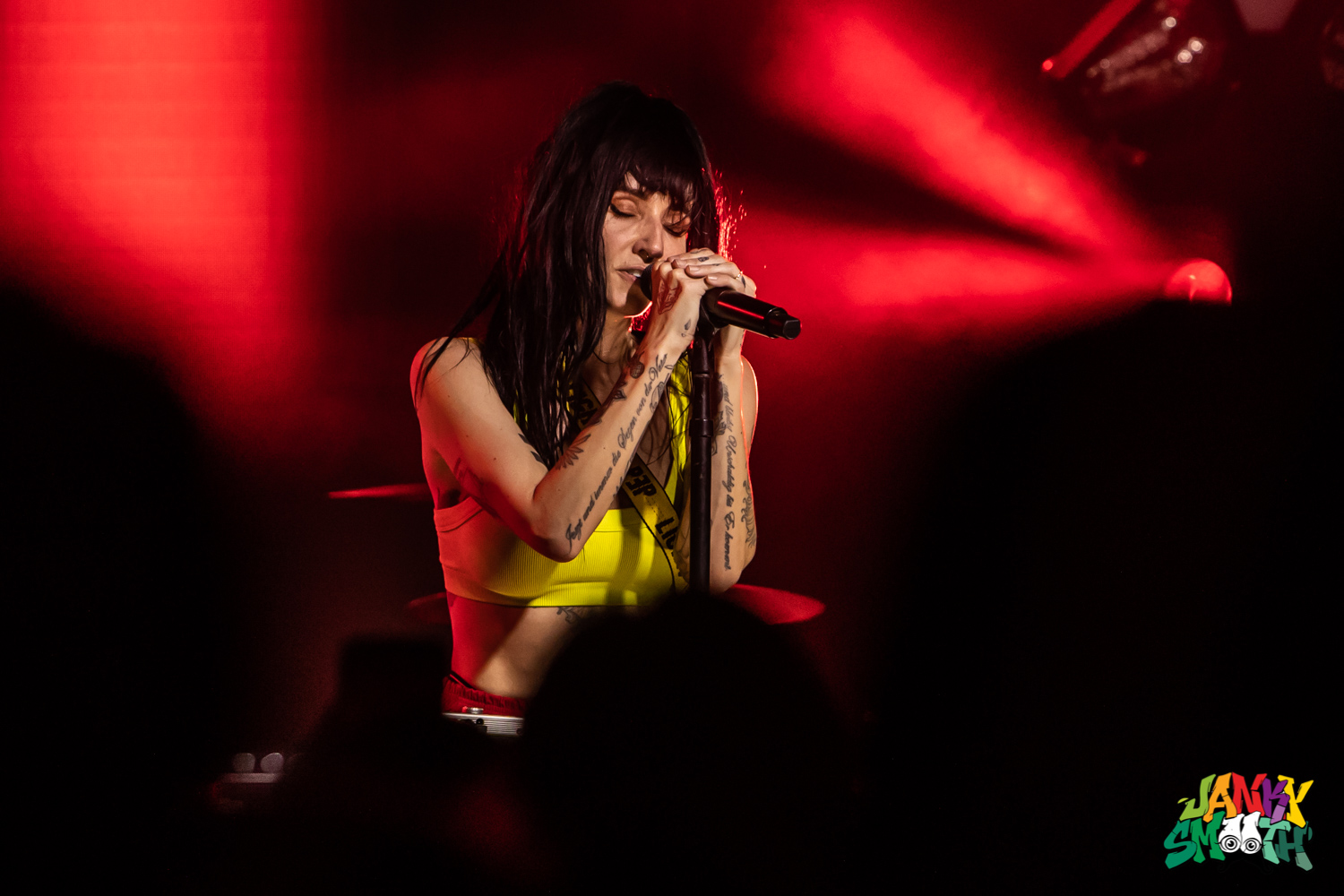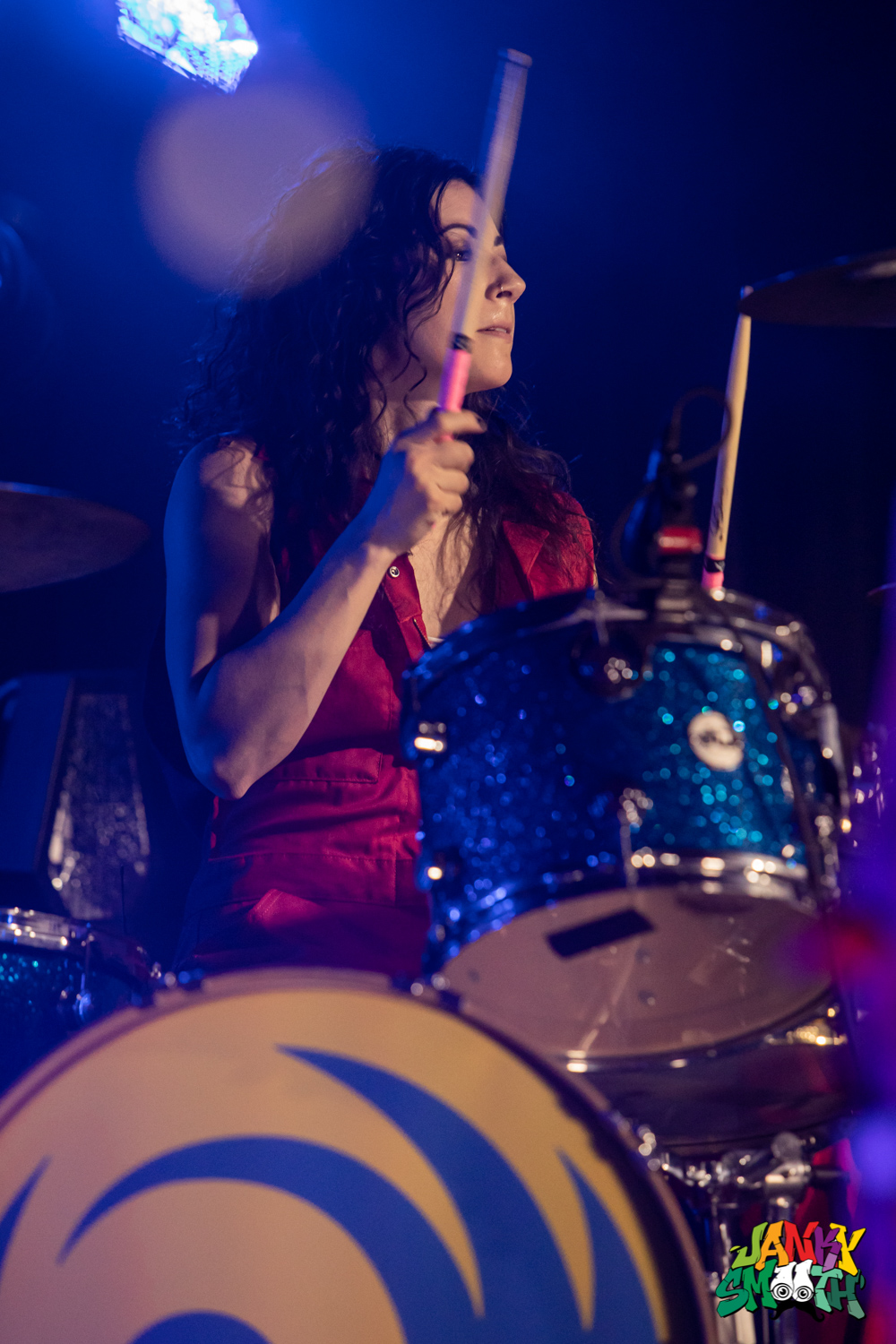 Without introduction, Lights immediately began the show by belting an energetic hit off PEP, "Prodigal Daughter." Her set list spanned the gamut of her releases, featuring top songs off all five of her albums. She also threw in "Batshit," her collaboration with MYTH, along with "Love Me," her collaboration with Felix Cartal. Other surprise songs included a solo rendition of "Hearts on Fire," which she originally recorded with ILLENIUM and Dabin, as well as a creative mashup of her original, "Running with the Boys" and her cover of Rancid's "Fall Back Down." Her encore performance featured two songs off PEP, "Grip" and "Salt and Vinegar."
"Life is short and fragile, and if I never make it back here again, I want to make sure I gave you the best performance possible tonight," Lights told the crowd about her song choices for the show.
The "Baby I'm Back" tour continues east for the next month, wrapping up in the U.S. on May 6th in Detroit, MI. More details can be found at iamlights.com.