Take This/Meme Contest: Echo Park Rising VIP Experience Ticket Giveaway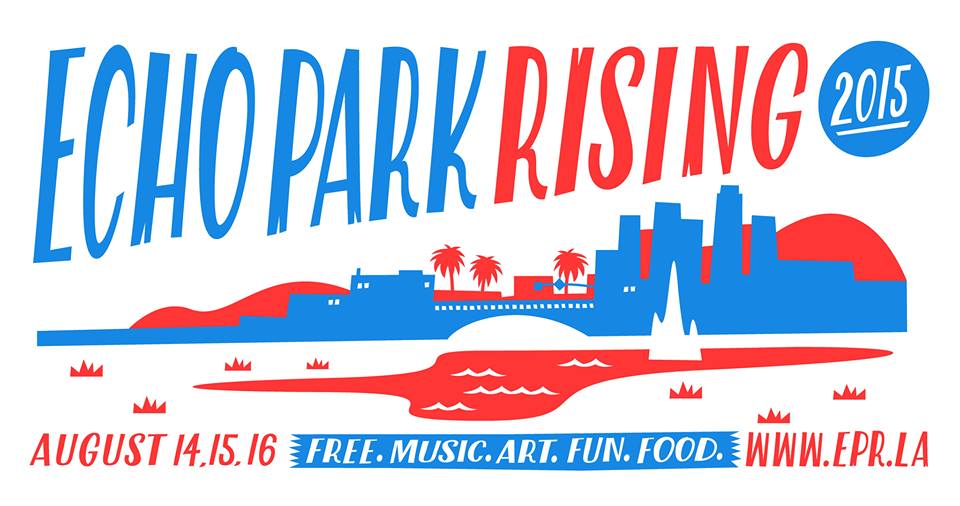 Yes, it's true.  Echo Park Rising is COMPLETELY free for all to attend.  In it's 5th year, Echo Park Rising is a showcase of both local and national talent of the most talented bands and musicians.  It's a spotlight on the east side of Los Angeles, the hub for music and food in ALL OF SOUTHERN CALIFORNIA!.
Multiple venues will be participating in showcasing talent at Echo Park Rising, such as the Echo and Echoplex, The Gold Room and a "Main Stage" for bigger bands and talent that will be located behind Taix on Liberty Street.
Janky Smooth is giving away 2 full Echo Park Rising VIP tickets to one winner which will insure you have a spot at shows that hit venue capacity, with a separate VIP viewing area, line skipping privileges, easy bar access and "Goodie Grab Bags" (while supplies last). Venues, lines and viewing acts can feel like cattle hearding at events like this.  Make sure you don't have hurry to any show or spend an hour in line trying to get a beer or cocktail.
Echo Park Rising Meme Contest Rules:
1. Follow us on Twitter, Insta, Facebook or Tumblr.  Preferably all four.
2. Create a Meme that depicts the L.A./Echo Park/Southern California music scene, hipsters, artists, bands, personalities, scenesters, beardies, eCiggers, stoners, foodies, furry's and any other hipster stereotypes that are easy to make fun of.  
3. Share that Meme on Twitter, Insta, Facebook or Tumblr with a link to this contest included in the post.
4. Tag us in the post.  
Winner will be announced on Thursday, August 13th at 11am.  Let's have some laughs.
Some bands playing at Echo Park Rising that we're excited about:
Deap Vally
Fartbarf
Kera and The Lesbians
JUUJUU
Jesus Sons
No Parents
Mr. Elevator and the Brain Hotel
Death Hymn Number 9
Winter
Tennis System
Adult Books
Lovely Bad Things
Ratfist
Gateway Drugs
Fever the Ghost
L.A. Witch
Liphemra
Corners
Mild High Club
Chew Toys and SOOOO many more