Take This: Berserktown II Ticket Giveaway at The Observatory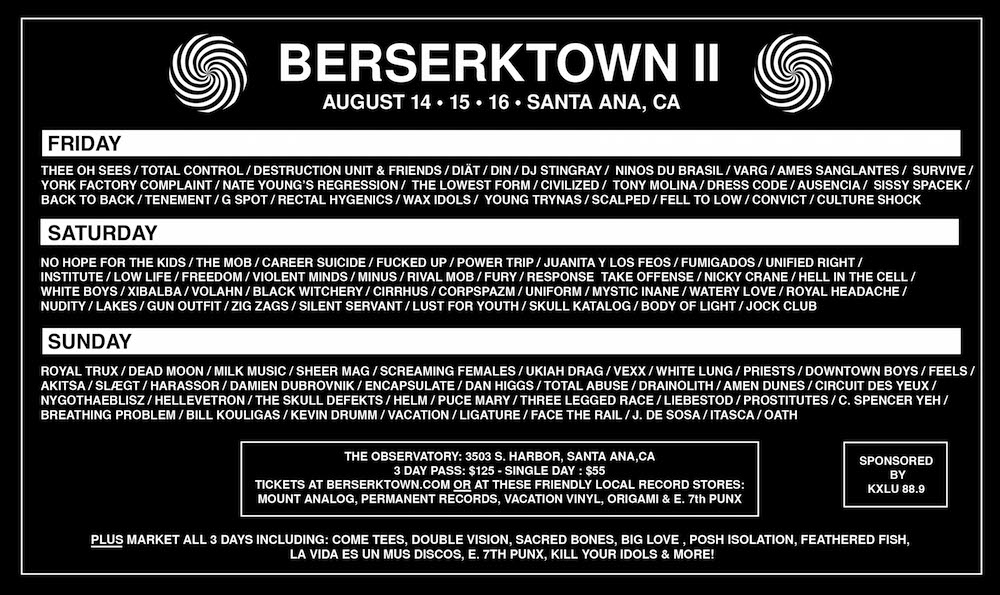 Did you see the lineup for Berserktown II festival at The Observatory?  It's tough to pinpoint what we're MOST excited for but a Royal Trux reunion is a good place to start.  Not to mention, TOTAL CONTROL from Australia, The return of Destruction Unit to this years lineup, Dead Moon and Thee Oh fucking Sees.  Those are only a fraction of the bands booked that will make you swing your elbows.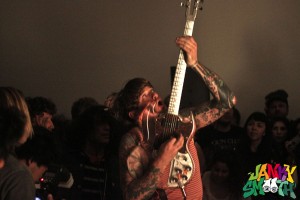 Last year's Berserktown festival was facking insane and this year looks even crazier. The move to The Observatory was a great one, even if you have to drive from L.A. The Observatory is becoming a premier venue for these types of festivals and Church off York has solidified themselves as a premier talent booker and promoter of shows in L.A. and Orange County.
Single day Berserktown II tickets are $55 and a 3 day passes are $125 with payment plans available.
WE ARE GIVING AWAY A PAIR OF 3 DAY PASSES TO Berkerktown II to ONE LUCKY WINNER.
Contest Rules:
1.  Follow us on Twitter and Like our Facebook Page
2. Retweet and share our contest post on FB and Twitter.
3.  Leave a comment on this post telling us why you should win. (make sure the comment is on the website, not FB or Twitter.  Use your real email addy when posting the comment so we can contact you if you win.  It will not be posted publicly)
The winner of Berserktown II tickets will be announced on Monday, August 10th at 11am pacific time