The Kills Come to Los Angeles and Burn It To The Ground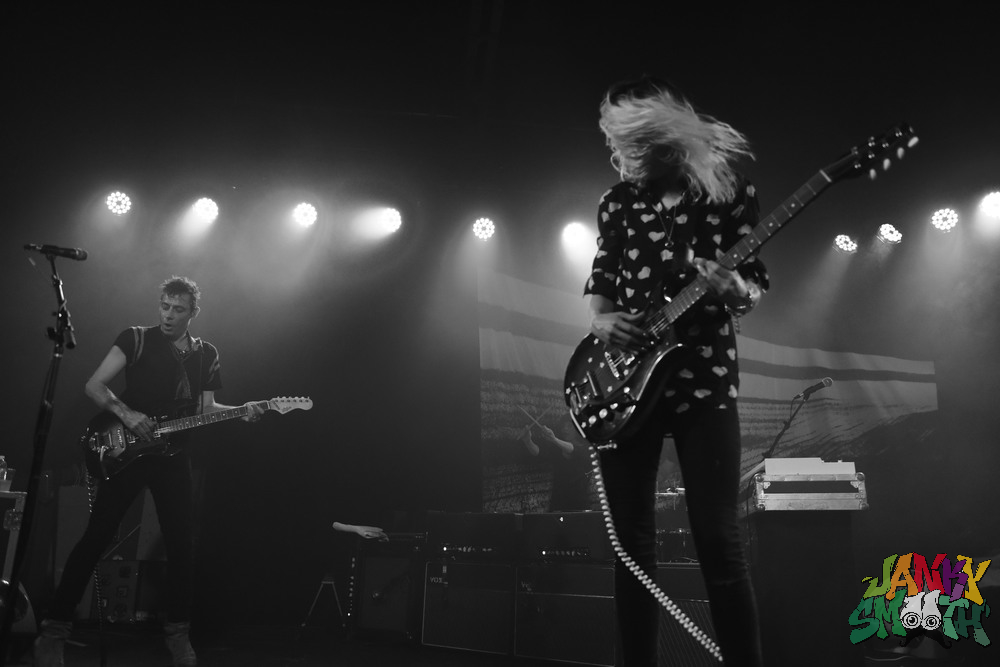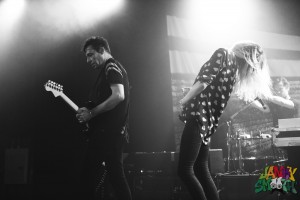 The duo of Allison Mosshart and Jamie Hince, aka, The Kills, played back to back, sold out L.A. shows at the El Rey and Glasshouse this week and it was my first time seeing them live, along with Baby in Vain. I am a HUGE fan of Mosshart with the Dead Weather and my love of that band rolled into a deep appreciation for The Kills. I've heard many people comparing The Kills to The White Stripes, over the years. That is one of the laziest and uninventive comparisons to pigeon hole a unique and creative collaboration such as The Kills, that I've heard in quite a long time. The Kills don't sound like anyone else and rarely can one find the type of talent, sex appeal and presence that Allison Mosshart displays on stage.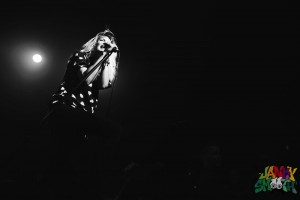 The Kills took the stage to a packed and exuberant house in Pomona. They wasted no time drawing the audience in by kicking the show off with "U.R.A. Fever" and instantly, it was on. With a battery of accompanying musicians in the background triggering samples and beating on drum modules, Mosshart and Hince stayed up front and were free from the past multi-tasking performances in which they would trigger their own samples and drum beats. Over the next hour and a half, The Kills blazed through their classic tunes as well as unleashing a few new tracks on the crowd called "Echo Home", "Doing it to Death" and "Impossible Tracks". The fact that there is new material from The Kills and a new Dead Weather LP coming out in September is more than I can bear. This show gave me a much needed fix to float away from while we wait for the onslaught of creativity that is following close behind.
Set List
U.R.A. Fever
Future Starts Slow
Heart Is A Beating Drum
Kissy Kissy
DNA
Satellite
Impossible Tracks (new)
Echo Home (new)
Black Balloon
Tape Song
No Wow
Baby Says
Doing it to Death (new)
Sour Cherry
Pots And Pans
Monkey 23
Encore:
The Last Goodbye
Last Day of Magic
Fried My Little Brains
Words: Danny Baraz
Photos: Mitch Livingston