Earthless Liquified My Face At The Teragram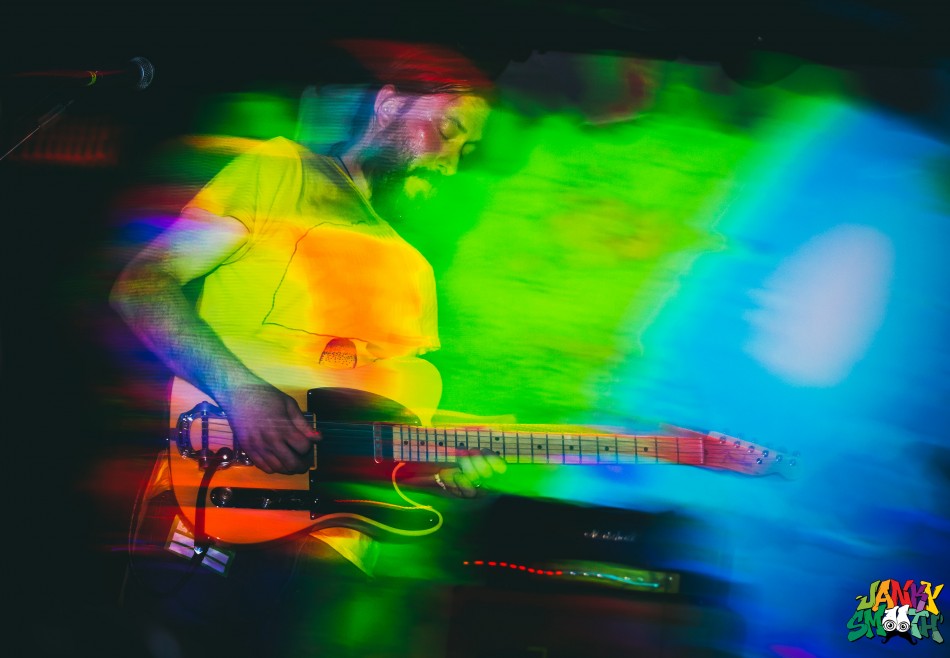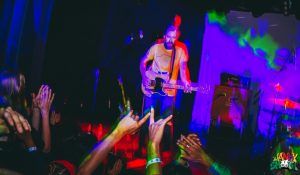 I had heard about Earthless forever ago but because of my natural skepticism, I didn't really feel any need to see an instrumental band that wasn't some kind of post rock outfit. Then after I heard Bill Burr raving about how incredible Earthless were live, I got about a guzzler's gallon of fuel put in my engine to go see the band. Fast forward to last week when Dillon told me about the show, and I finally caved and decided to dive in, head-first. And boy was I ever glad to have caved and dived in.
This was my first legitimate psych rock show, I know admitting that probably decimates any shred of credibility I had left but it's true. I was always into the more extreme side of music and then also as a contrarian, seeing everyone in LA get so wrapped up in the whole Desert Daze scene probably made me want to avoid it. I'm not gonna be shopping for bellbottoms at vintage stores anytime soon, but maybe I'll pop into more psych shows. I dressed in a "Canadian tuxedo" just to fit in at this show and I wasn't the only one. All that said, Earthless is as psychedelic as an instrumental hard rock/metal band gets.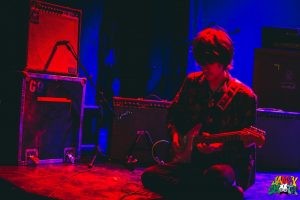 JJUUJUU, Phil Pirrone's psych rock collective experiment, was the first opener of the night. You might know the man from the festival he created to satiate this rising psych rock movement, Desert Daze. He's a sort of king in sage's robes.
All genres of music operate as vehicles to transport you places but psych rock, like JJUUJJUU, operate a much smoother machine that takes you on a journey much vaster, more intergalactic, and transcendental than most. That said, with myself more comfortable hearing music from the streets, this didn't really tickle my libido bone or machismo muscle. It just missed capturing my internal rhythm by phantom inches. I've also never enjoyed bands that intentionally bury the vocals in the mix. I get it, it's about minimalism, taking you on a trip, sound over word but why? I feel like it has something to do with the death of language, where we absorb conversation as if words are nonsensical sounds… so when we speak, I like my sounds more than yours, so chances are you ain't got nothing new to teach me. It's like listening to The Doors' instrumental tracks, it's good but I'll change it to a real song faster than it took Jim to whip out his cock on stage…. Regardless of my musical conservatism, I can't deny the talent and synergy of the musicians in this band. Feeding off each other and plugging into some universal force to musically recreate the universe's rumbling formation, they definitely opened a lot of eyes, first, second, and third.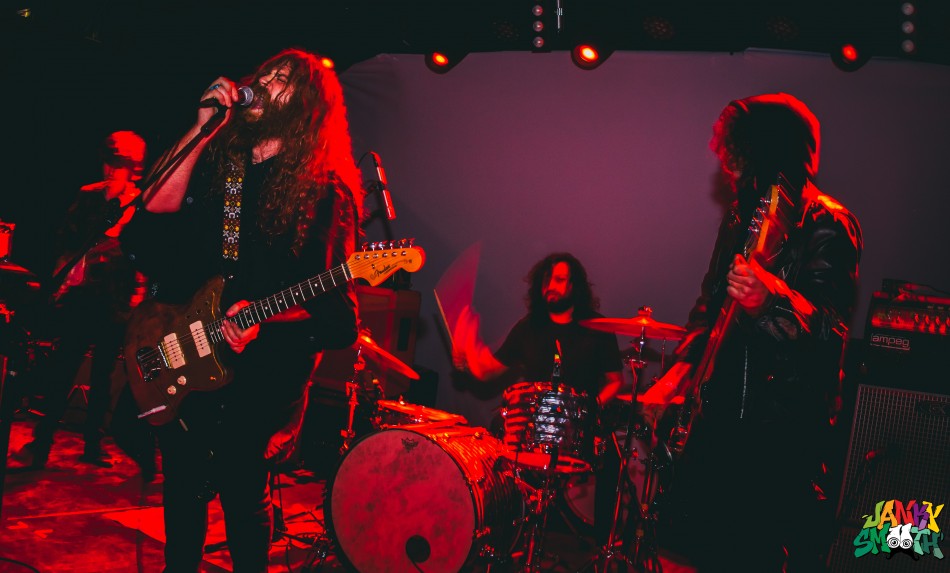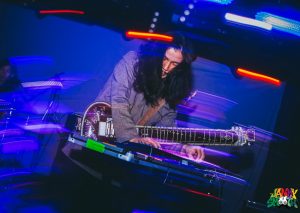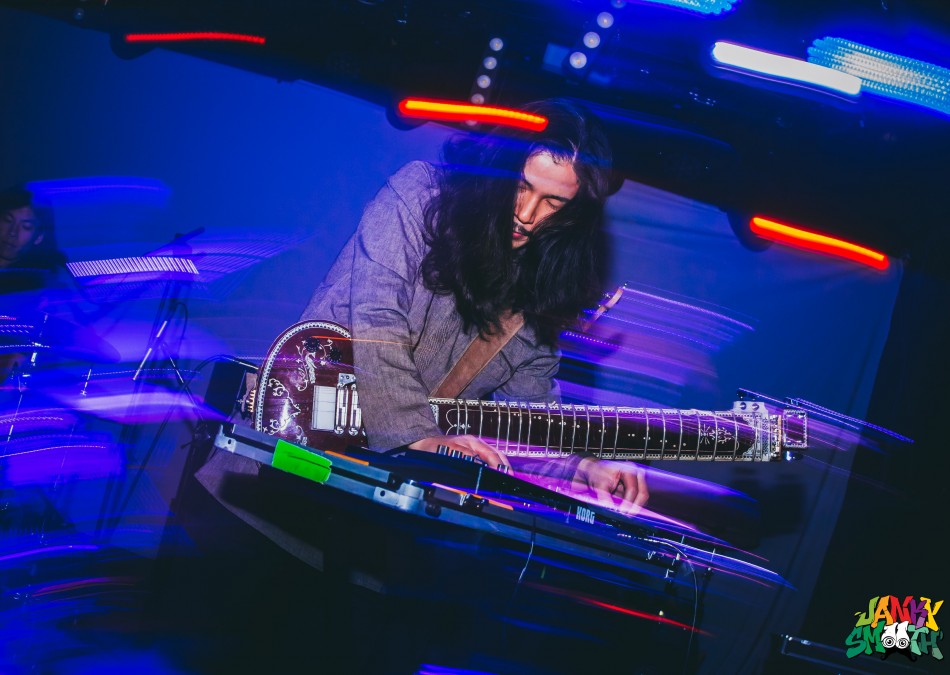 Kikagaku Moyo, which translates to "geometric patterns", is a Japanese psych rock band that completely challenged every prejudice I had against the genre. What I thought I liked, I detested and what I thought I detested, I liked. And doing so requires some subtle form of hypnosis or maybe musical lobotomy. Using guitars, keys, drums, bass, and a Godly citar, they transmuted the air in the room into some glazy, melted, visible pleasure vapor that made the entire Teragram sink right into whatever frequency the band wanted us to ride. It was a psychedelic coaster, not necessary a thrilling one but one that changes you. Formed by Go Kurosawa on the drums and Tomo Katsurada on the guitar, these long-hairs really made the flowery, desert, LSD-life seem attractive. They were masters of creating musical moments and building them into insane releases of energy and at the end of the day, I think that's the point of psych rock.
Where other bands strive to achieve these moments of release maybe once in a song, if that, psych rock dwells within that moment, stretching it and building upon it, till you lose yourself in the vast timelessness and spacelessness of the sound.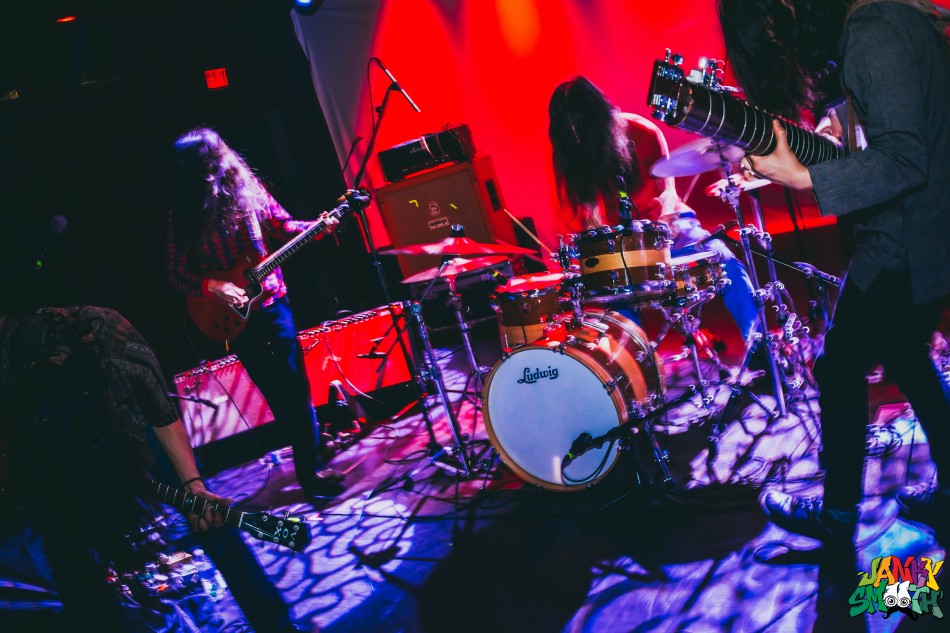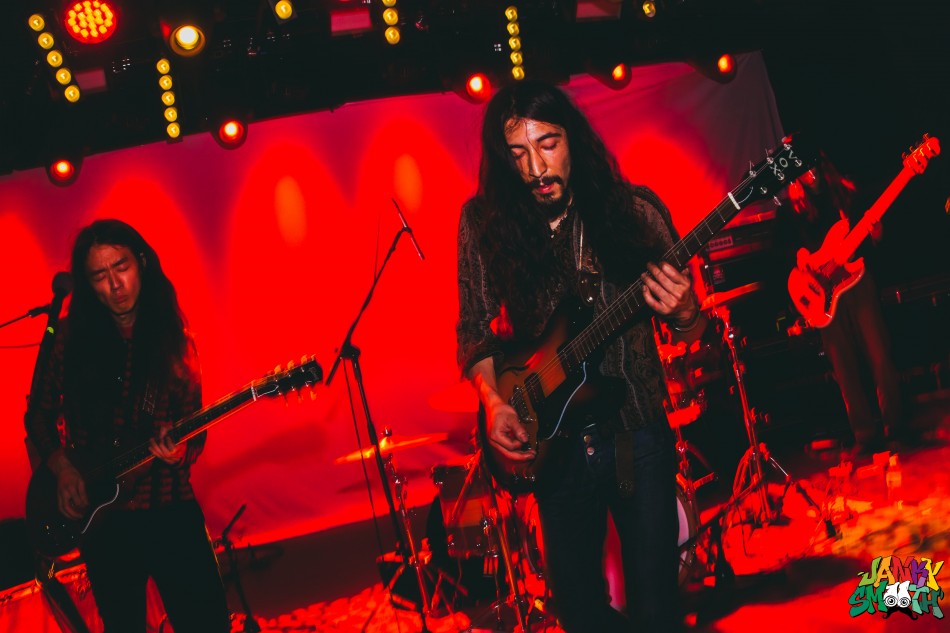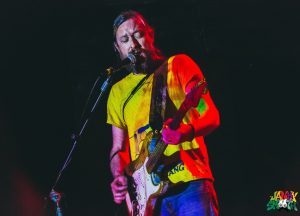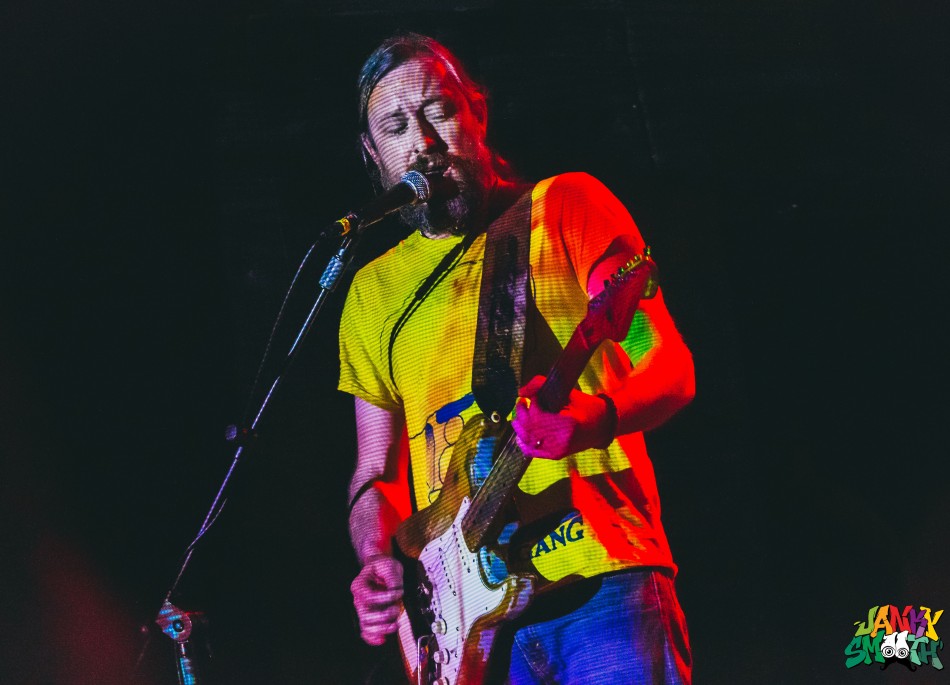 With sounds by San Diego's Earthless and visuals by Mad Alchemy's mad liquid light show, my very face was liquified into a sloppy psych-paste that I caught in my fuzzed out, out of focus, bowl-shaped hands. What a fucking show. Isaiah Mitchell's guitar work is a complete wonder and marvel, it's insane to witness the speed and style of his finger-work. And to hear those roaring riffs coming from something as simple as the strumming of six strings, it made me totally believe that his guitar was somehow animated by his talent. Tied together by Mike Eginton's bass and pro-skater, Mario Rubalcaba's, drumming, this was a power-trio to reign over all other trios. Sleep doesn't even touch the cosmic realms that this band is able to transport you to.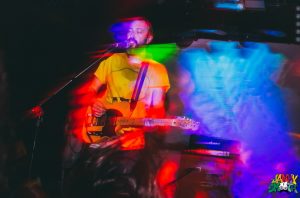 Earthless is about to release an album called Black Heaven on March 16th by Nuclear Blast. And with an album title and record label like that, one must make the distinction that this is a fuckin' metal band. It's as metal as it gets. It may not be as speed or death obsessed as the genre's contemporaries but if you look at the roots of metal, all the way back to Sabbath and Zeppelin, you can see Earthless as a direct descendent.
The entire set was one whole musical life-line, I don't think there was a single pause in the entire show. People fled out the Teragram, feeling sick, possibly deafened. These same people would probably cower into the fetal position or try flying off a roof if ever dosed with acid in their warm morning milk. This non-stop attack on the boundaries of my thought loosened up the reducing valve that constricts all my senses and suddenly, it all became clear to me: Aliens, God, the building of the pyramids, the mysteries of the universe, the Teragram was buzzing with life's beauty. I had thought the band was going to play an entirely instrumental set, which would have been fine because their music speaks louder than words, but once again, my expectations had failed me and Isaiah Mitchell belted out some vocals to change it up for one song. Sometimes reserving vocals for just one song makes it mean more.
It felt like we were inside a lava lamp abut to burst open. Then once the set was finished, we burst out of the Teragram and bled onto 7th street, still euphoric as if after a good trip.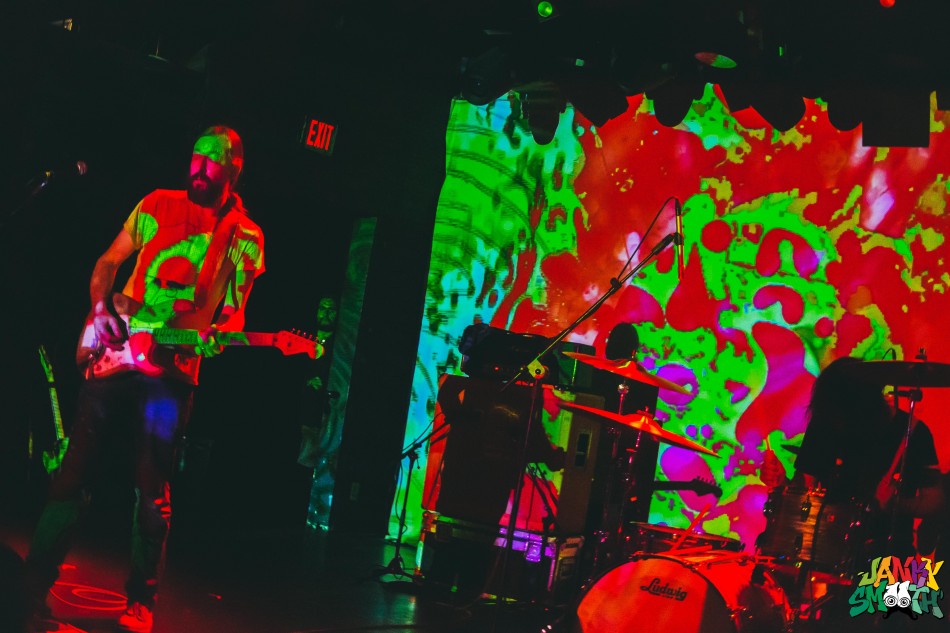 Words by: Rob Shepyer
Photos by: Dillon Vaughn