The Transcendental Jams of Kikagaku Moyo at Austin's Scottish Rite Theater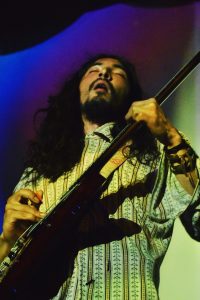 A Masonic double-headed eagle emblem keeps a watchful eye on top of the glowing sign for Austin's Historic Scottish Rite Theatre. Over the weekend, this former German opera house transformed into an enchanting lair to host rising experimental Japanese group Kikagaku Moyo. It's not often that one gets to experience a touring act in a location outside of the typical bar scenario, and the spooky elegance of Austin's oldest theatre (it was built in the late 1800s!) played a role in elevating the evening, thanks to event producers Perfect Life Presents.
Austin acts Hidden Ritual and Soft Healer provided opening support at the theatre that evening. Hidden Ritual's brand of post-punk exuded the eeriness of a western-noir film, complementing the ominous air in Scottish Rite. Local lighting crews Etherwave and ACID Light Show collaborated on a curious visual backdrop which intertwined black and white vintage 16mm film clips and vivid liquid lights. Overhead the theatre ceiling glowed softly in replicated patterns of celestial bodies in the night sky, prompting Soft Healer's singer to remark "the sky looks great this evening".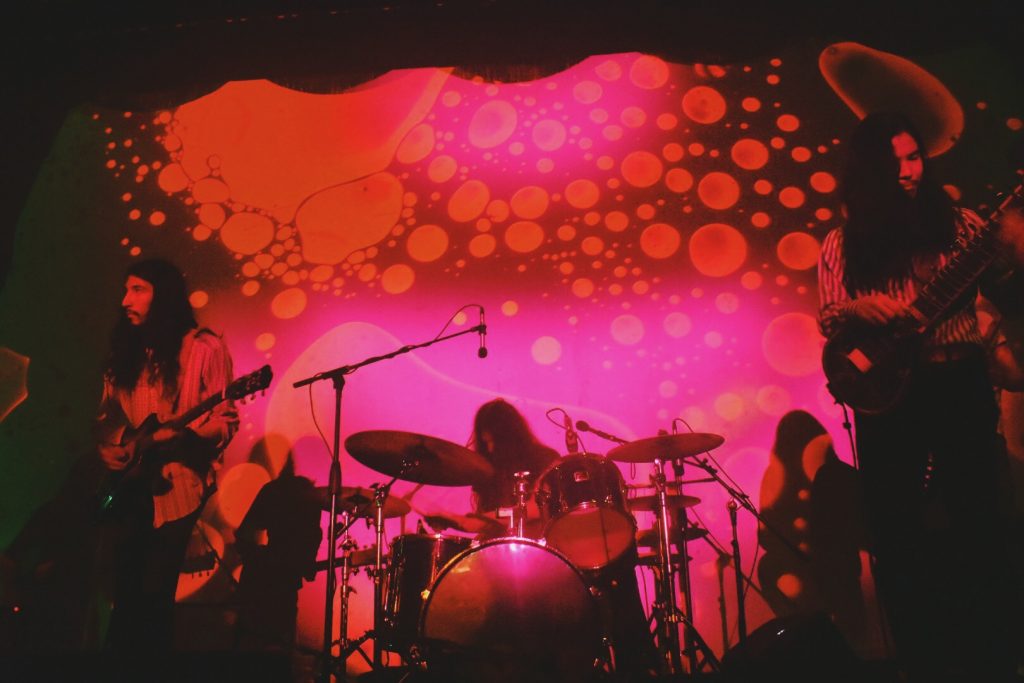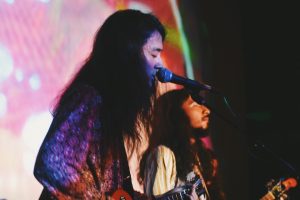 Formed as a busking collective in Tokyo during 2012, Kikagaku Moyo have released 3 full length albums and are currently touring behind the release of their latest EP, Stone Garden. Recorded during a "nearly continuous" improv session in Prague, the latest release for the group highlights the freeform capabilities that they've harnessed from traditional Japanese folk, chugging kraut and the smoke and sweat laced licks of bluesy 70's jams. While there are nods to early Japanese psych heroes like prog maestros Far East Family Band and Acid Mothers Temple, the meditative delivery and presence of Kikagaku Moyo as a live band is meant to be experienced rather than simply heard.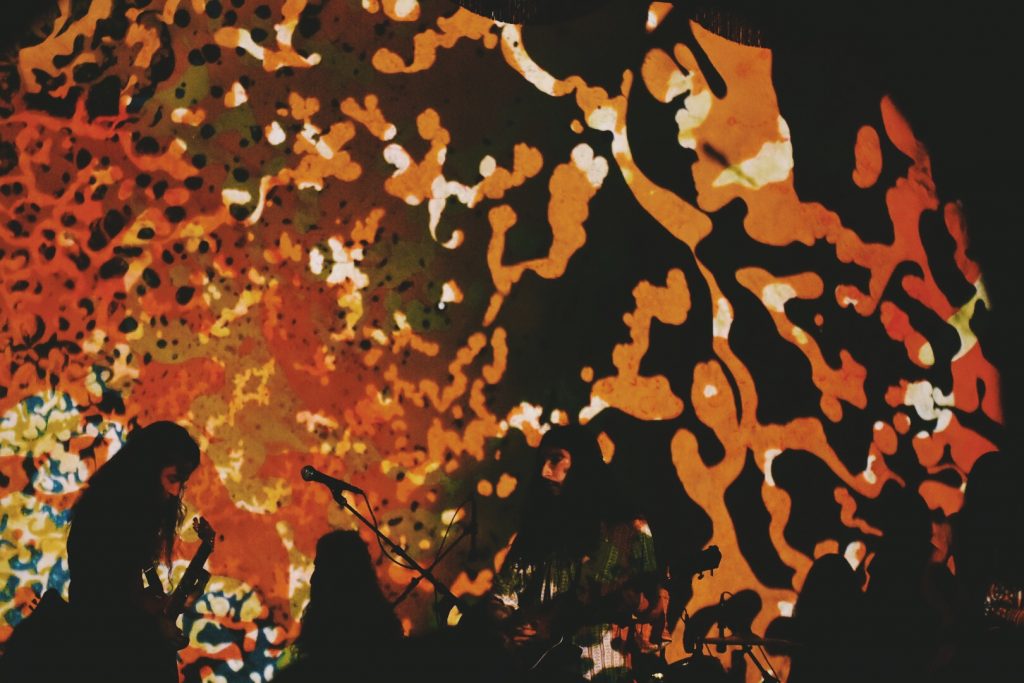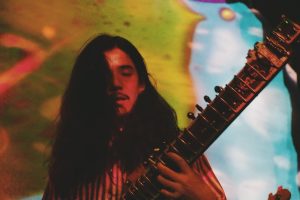 Sitar player Ryu Kurosawa rang the first electric notes of the opening jam sequence, as all five towering members sway in a standing meditation with eyes closed, slowly coaxing and bobbing as each layer of improvisation rises to the surface like the bubbles projected behind them. After traveling through the mesmerizing "Tree Smoke" off their 2013 self-titled debut, and shredding through "Smoke and Mirrors", the set ended with "Green Sugar" from their most recognizable collection of tracks, 2014's House in the Tall Grass. As the set ended, it took a moment to open my eyes along with them, easing out of the cerebral plane.
Kikagaku Moyo have formed their own record label, Tokyo/Amsterdam based Guruguru Brain, to showcase talent in the Japanese scene. Last year, the label curated their own stage at Liverpool Psych Fest. The band is wrapping up their North American tour and will be hitting Europe in June. Stone Garden can be found on their home label here.
Words: Lindsay Krause
Photos: Carlie Whisman