Mad Alchemy Drip Liquid Light Shows Live: Interview w/ Lance Gordon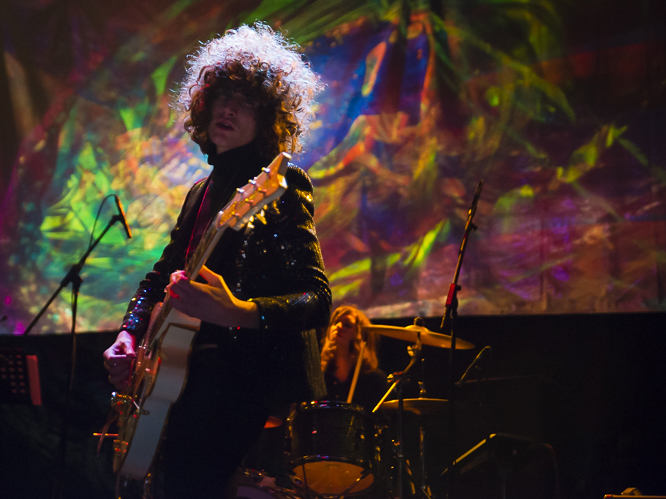 The art of liquid lights is continuing to drip onto stages across the globe and is being revitalized by one of its original visionaries. The iconic displays originated during the heyday of San Francisco 60's counterculture, and utilize various dyes and oils that are swirled between glass plates. Using an overhead projector, the liquids are then beamed onto screens behind live musicians, creating a hypnotizing multi-sensory wonderland. Unlike material relics of retro-mania, this art form offers an immersive and interactive experience that coexists with modern melted sounds and invites the audience to become a part of the canvas. One notable artist currently operating is Lance Gordon, aka Mad Alchemy. After becoming active during the original emergence of light shows, he has found new inspiration performing with acts such as King Gizzard and the Lizard Wizard, Real Estate, Toy, Radio Moscow and Temples. The living art is inspired by stained glass windows as much as Jackson Pollock paintings, and has become a point of attraction for festivals and interesting venues.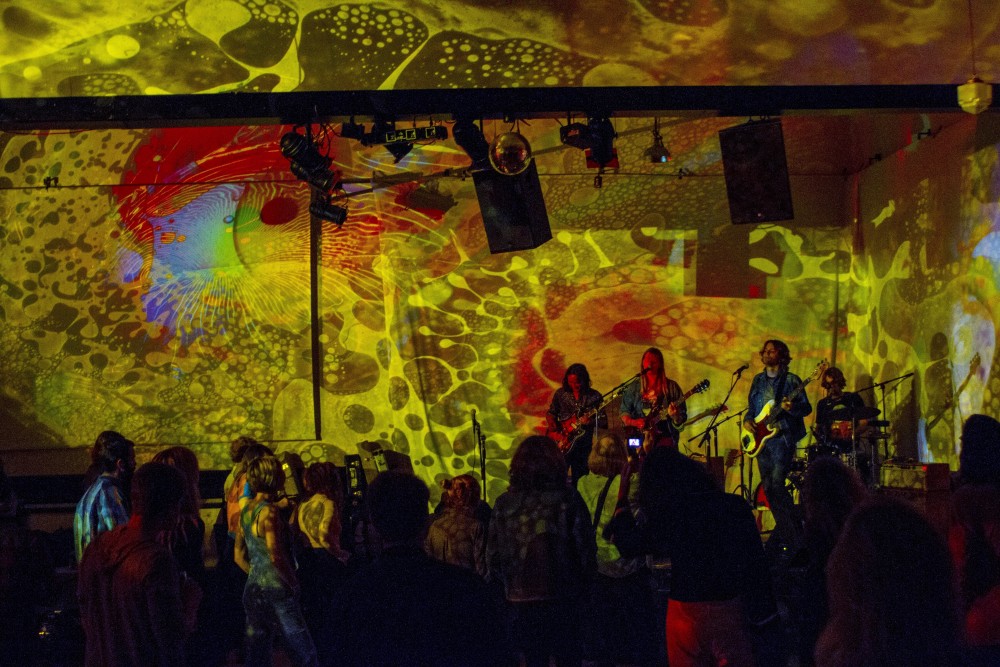 The Mad Alchemist discovered the art in the early 70's through a former member of prominent Bay Area projecting crew The Brotherhood of Light, and went on to cut his teeth performing alongside acts such as Roky Erickson of psych-rock legends The 13th Floor Elevators, Big Brother and the Holding Company, and John Lee Hooker. "The light show craze of the 60's really died down in 1973, and by 1976 there were only a couple of bands like The Allman Brothers and maybe a few others that were doing them", he recalls. Lance then pursued a career in photography, and shot some photos for Roky Erickson and the Aliens album between 1980-81 for Capitol records.
"I was a photographer for 35 years, and that's how I made my living… primarily doing architectural photography using large format 4×5 cameras. With the advent of the digital photo revolution, it really killed the film industry and broke the value of commercial photography. So arbitrarily at the same time I got very interested in music again. After the grunge period, I kinda lost interest. It was a weird transition. On March 8th of 2008, I restarted the light show. You know what else happened on March 8th, 2008? The first Austin Psych Fest. That's a strange coincidence" Gordon notes. He then worked a two-year photography stint in Salt Lake City, where he became heavily involved in projecting for the local music scene.

"In 2011 I ended up meeting Parker Greggs from Radio Moscow, and that was also a transformational situation. Parker is really devoted to the power trio concept like Cream, Jimi Hendrix, and Captain Beyond. So he had a natural interest in the light show." For the next two years, Lance and his swirling visuals accompanied the group on two US tours and a ten-week stint in Europe. During this time, the evolution of the light show began to take hold. "I devised a new way of doing the liquids which was really rhythm oriented. It was driven home to me how important the rhythm aspect is, and that you could make the overhead projector a visual instrument in a real sense. You can visualize the feeling of the music…. that became one of the cornerstones of what I do."
Traveling through Europe, The Mad Alchemy Light Show began to find footing in a welcoming global community. "We went from Turkey through Greece, Spain, and Germany…that was my introduction into a much bigger scene." Lance went on to do a tour with UK's Temples in Winter of '14, visiting seminal venues such as London's The Forum, Le Trianon Paris, and The Fillmore in San Francisco. Since then, the Mad Alchemy potions have been stirring in venues across his home state of California. Ignacio Gonzalez of LA's resident beach tripping band Mystic Braves shares of their frequent collaborations, "He's flown out with us to Mexico City. There's a cool movement going on over there and he connected us to different worlds and other bands. They call him Uncle Lance."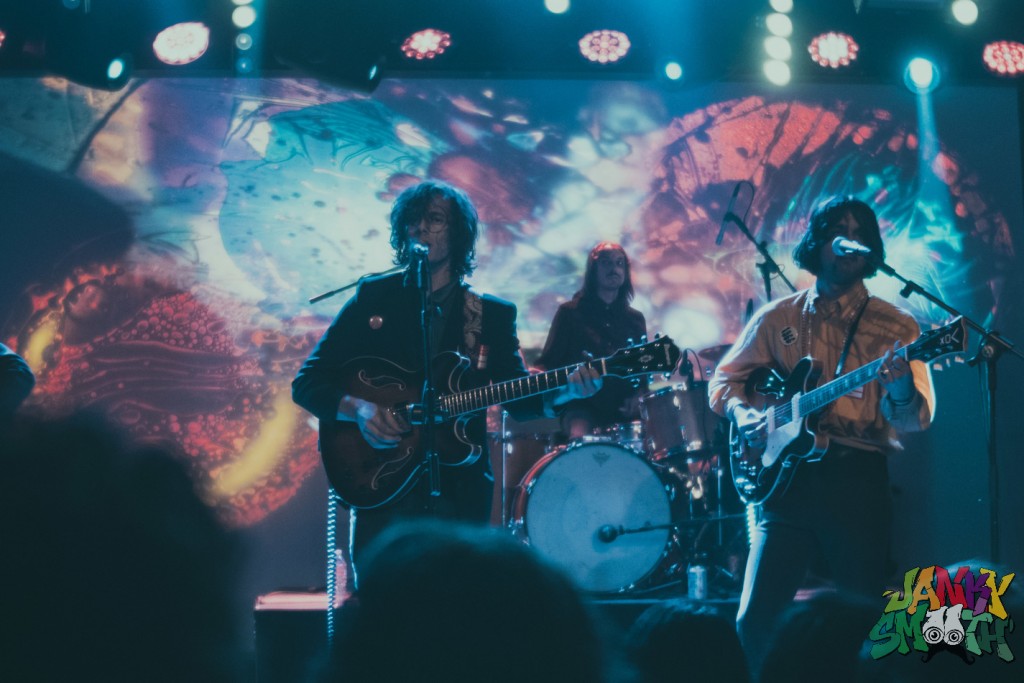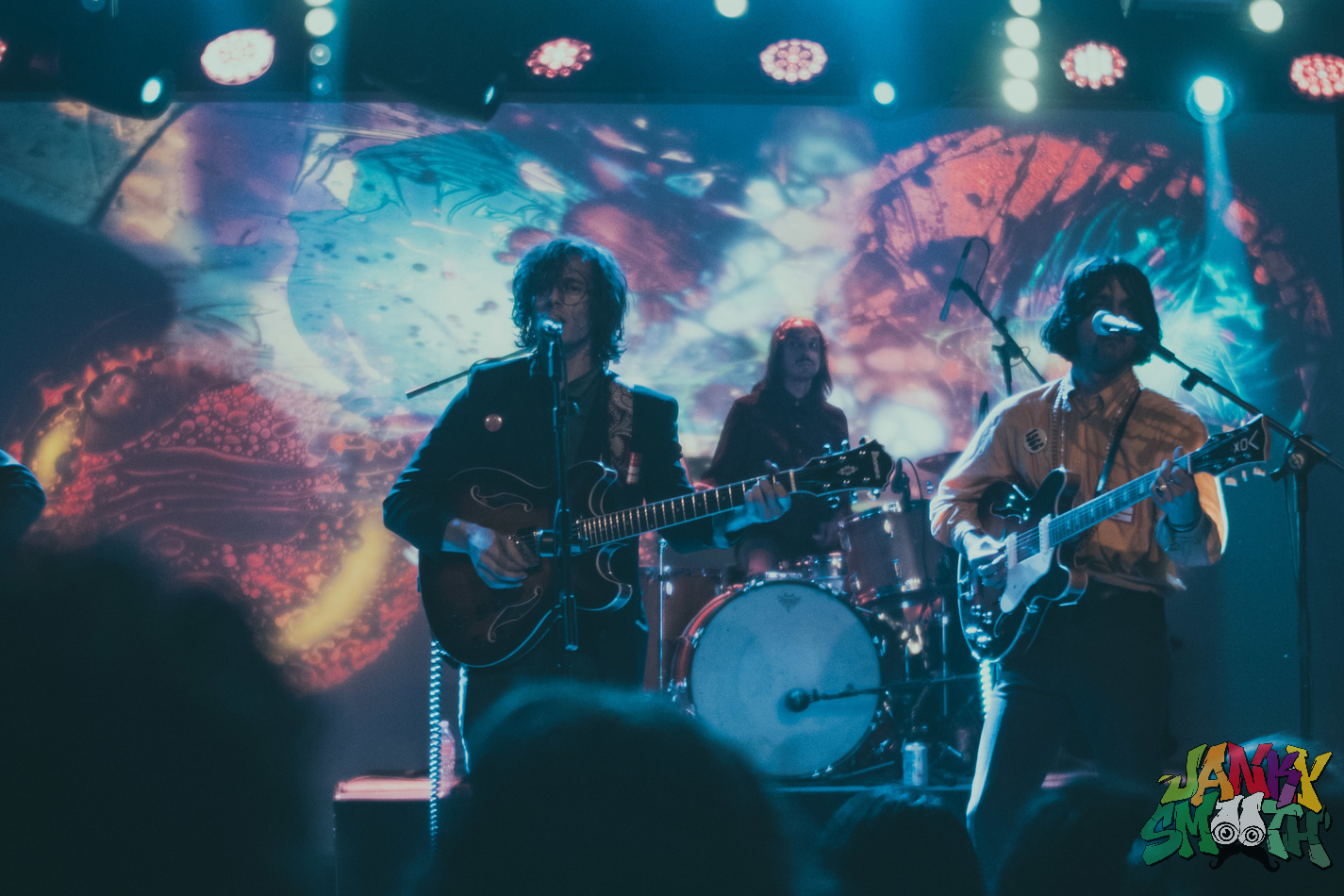 The uprising of festival culture within the last decade has seen light shows become as big of a draw for audiences as the music itself. "He's making the visuals right there on the spot. You can see exactly how it's created, it's a physical thing. He's reacting to the music, and people are reacting to that. It's an interactive happening and unique to that particular moment. I feel like he applies the concepts to the light show the way we approach recording (in analog)" Ignacio elaborates. There is a warmth in the colors and patterns that silently communicates to the audience, with Lance mentioning "explosive sunsets" as one of his primary inspirations.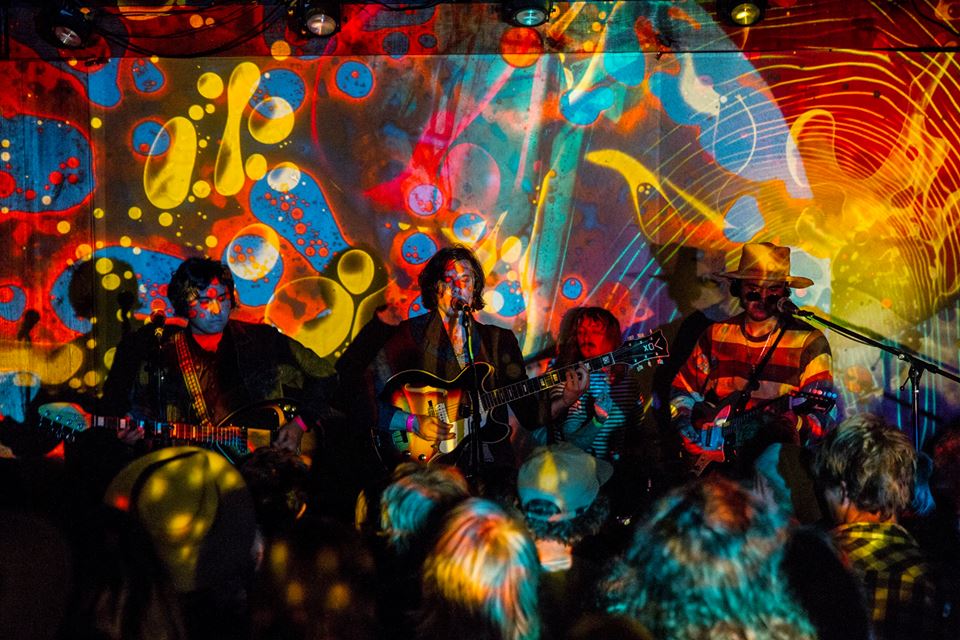 Gordon's self-described "liquid drumming" is not an homage to the past, but rather a bewitching time-traveling musical interpretation that can seep into various sounds. After illuminating festivals like SXSW and Levitation Vancouver, he sees a clear direction in the current in which he is operating in. "It's obvious to me what bands are really exciting right now. Ty Segall, King Gizzard and the Lizard Wizard, Fuzz, Mac Demarco….all playing sold out shows. That's what happening. Fun crowd surfing and lots of energy. That's what people want. I really like King Gizzard, and I really like Mystic Braves out of LA. The LA scene is definitely happening. Today, with Mystic Braves, Mile High Club, Levitation Room, Allah-Lahs, there are a lot of bands right now that are much more song-driven. So the LA scene is unique in a sense that it is happening independently of all these other places. Brian Jonestown Massacre has a lot of influence here. The San Francisco scene is hurting right now. San Francisco is really about dot-com companies, and a lot of the younger people are just totally about making money within that business, and not really supporting the arts."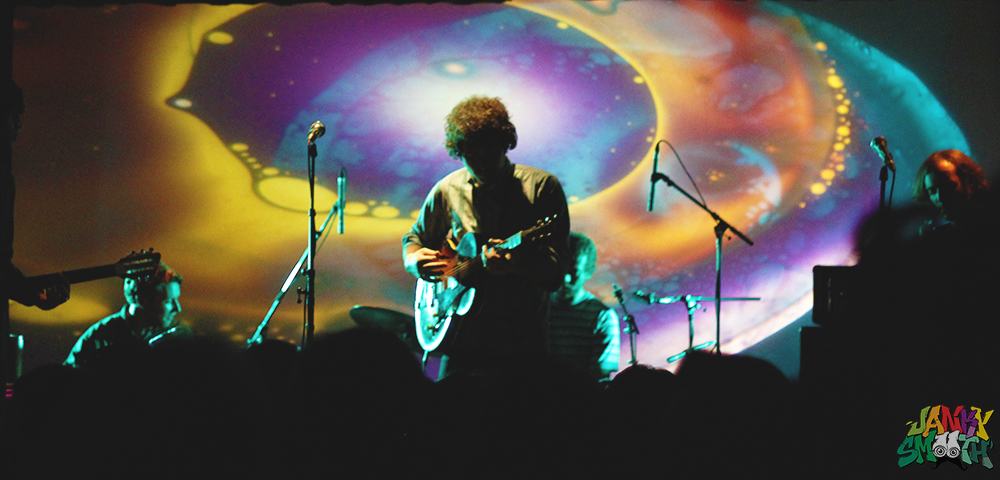 In the future, Gordon hopes to revive legendary San Fran venue The Fillmore by reinstating the epic 15-18 projector shows it was once known for. "When you see a show like that really well done, it's just mind blowing. It's hard to find the right venue." While he maintains an interest in reviving one of the city's renowned cultural hubs, Gordon's eyes and heart are focused on the future. "I have a real passion for the new music and I love the young people who are involved. The smartest thing I ever did was to not talk about how great the 60's were. I just listened."
You can catch The Mad Alchemy Light Show this summer at Desert Daze Oct 14-16.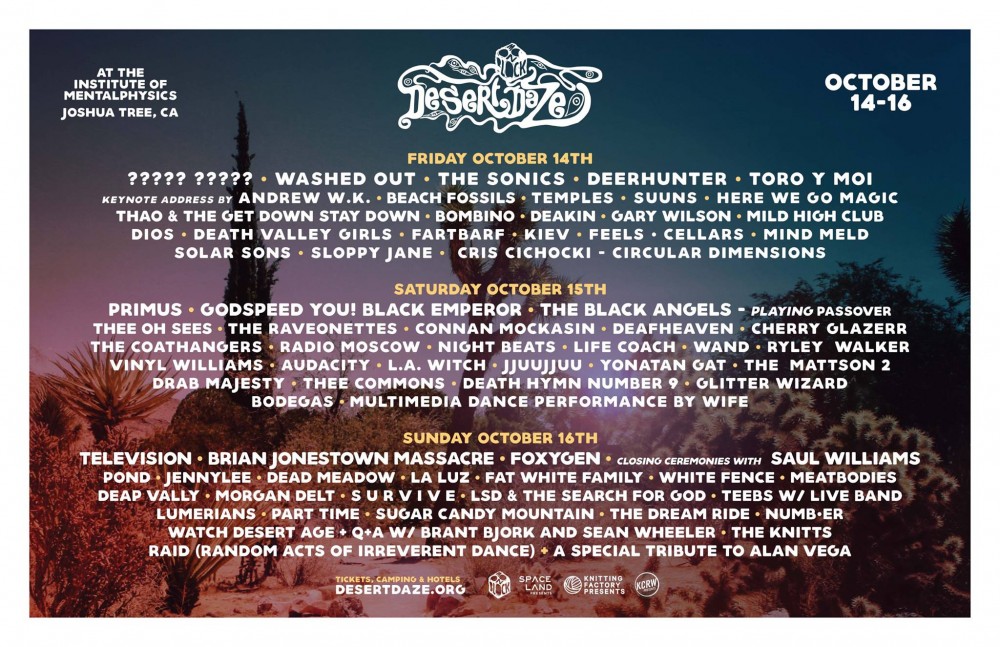 Words and interview: Lindsay Krause