A Handle of Jim Beam and a Joint: Weedeater at Union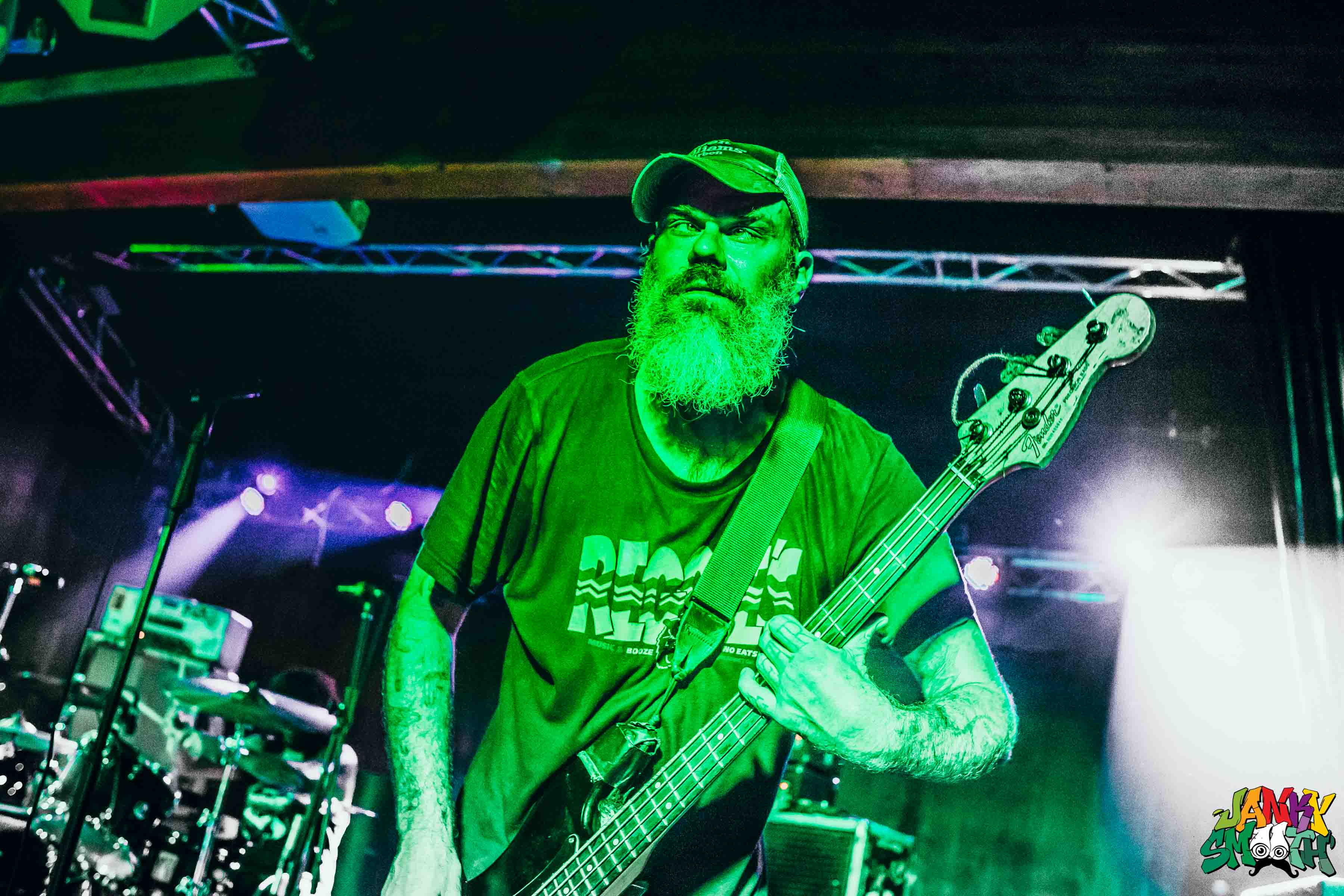 Among the veterans of the stoner metal genre, Weedeater is the loudest, the stoniest, and the best. Often times the bands that come to mind when you say stoner metal are Sleep and Electric Wizard, I figure these people have never seen Weedeater live because once you do and headbang your neck off while every piece of your clothing vibrates and you nearly go deaf, you realize no band is heavier. After a Weedeater show, you won't exclude them from any conversation about the power of live music.
The Carolinas aren't heavily represented in metal but when they are, like in this case, they make such a huge splash that you immediately get a sense of the area. If the Carolinas feel like Weedeater, they're a bold, down to earth, and toughened bunch.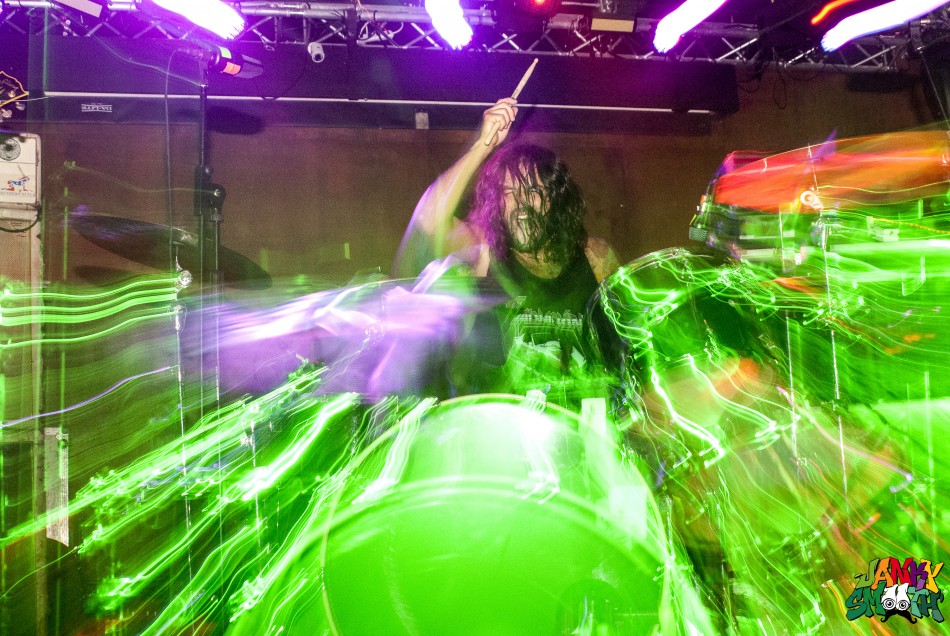 Dixie Dave, Weedeater's iconic bassist and vocalist, is the perfect spokesperson for stoner rock. With the ability to drain a handle of Jim Beam and sip on cough syrup during his shows and only being enhanced by these substances, Dixie has develop super human frontman abilities.
Each member of the trio brings a distinct talent to build this epic, noisy, distorted, and unmistakable sound. The crunchiest riffs I've heard come out of Dave Shepherd's guitar. Travis Owen, the band's usual drummer, had Carlos Denogean filling in for him after having health issues since 2017. Carlos showed just as much rhythm and power though, you can just stare at the drummer for an entire Weedeater set and see something just as incredible as taking in the whole band.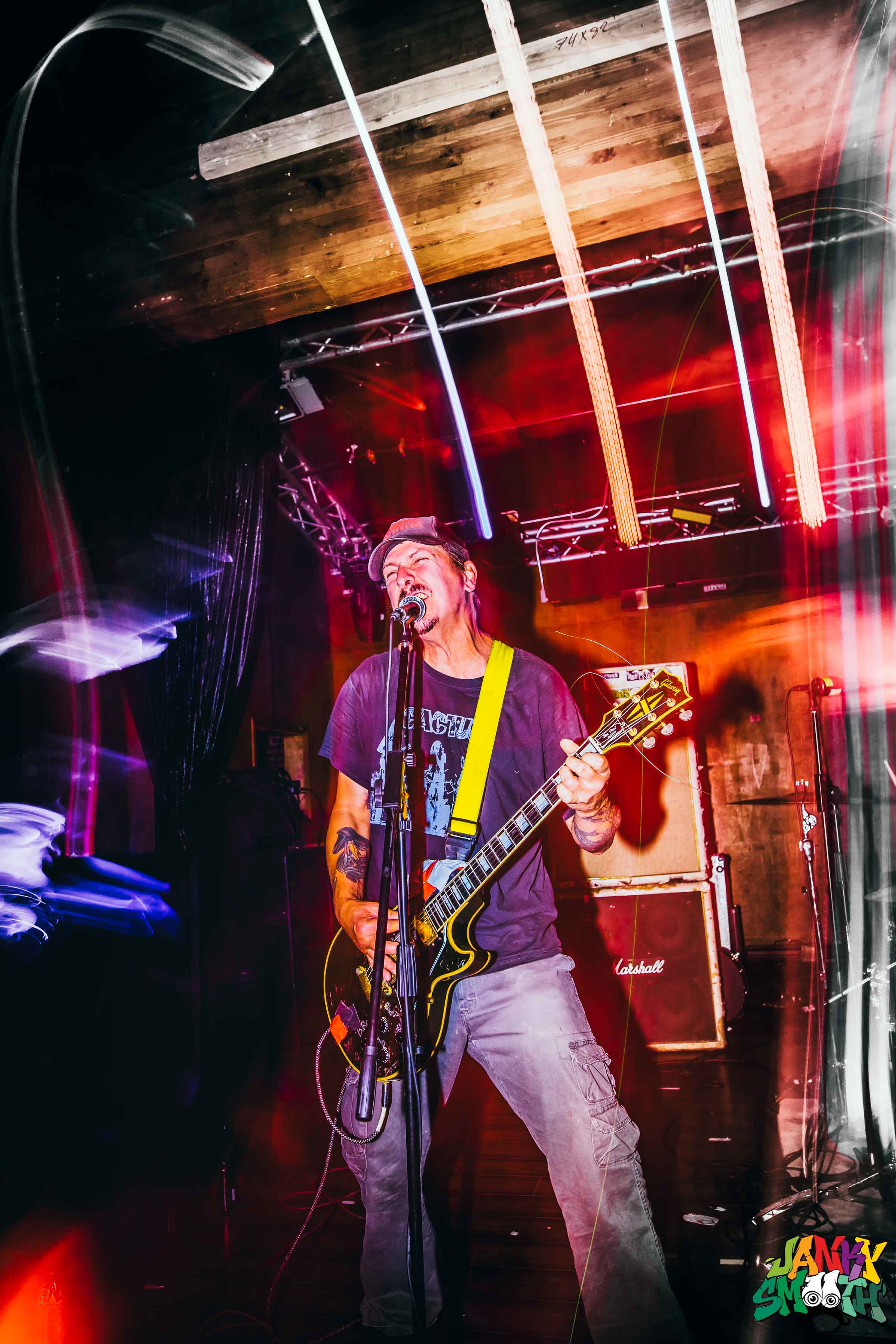 Opening the show at Union Nightclub was Sierra, a progressive doom metal band with psych rock tendencies and an element of the mystical in their riffing. Hailing from Canada, their sonic power will give you vivid and detailed visions of whatever landscapes the notes bend you toward, from the desert to the moon.
Sierra shot by Dillon Vaughn:
Zeke was the redneck, Nascar metal band of my youth. They were metal for monster truck rally fans and proud of it. Seeing them live, I didn't realize just how brutal they were. This was like The Melvins for rednecks then hearing that the band was from Seattle blew my mind. Their guitars were pumping and serrated, their drums were frantic, and the vocals were gravelly growls that sent the show into pure metal mayhem. Covering Kiss' "Shout It Out Loud", Zeke plays music for themselves and hope the audience likes it, which we do.
Zeke shot by Grace Dunn: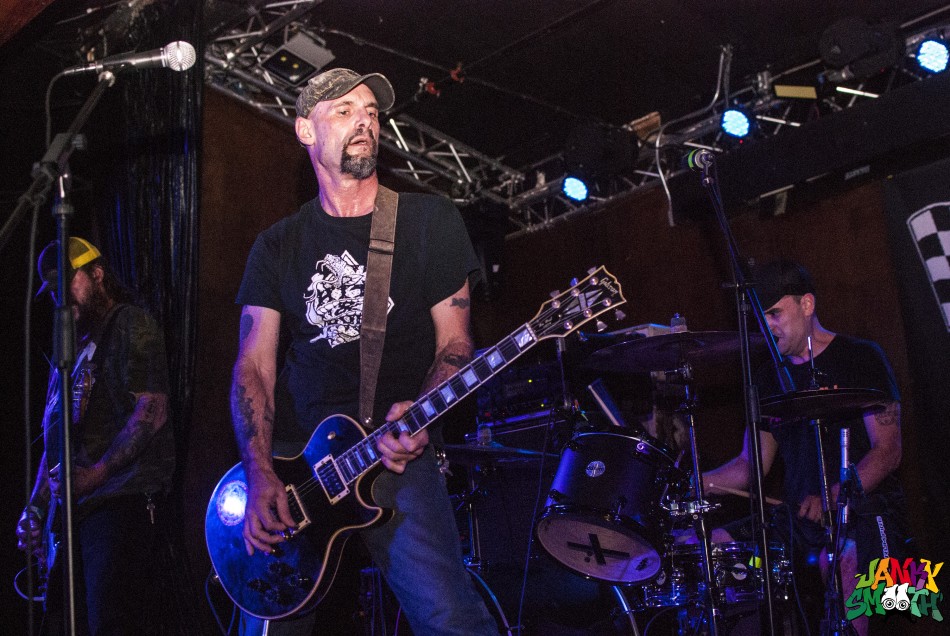 Zeke shot by Dillon Vaughn: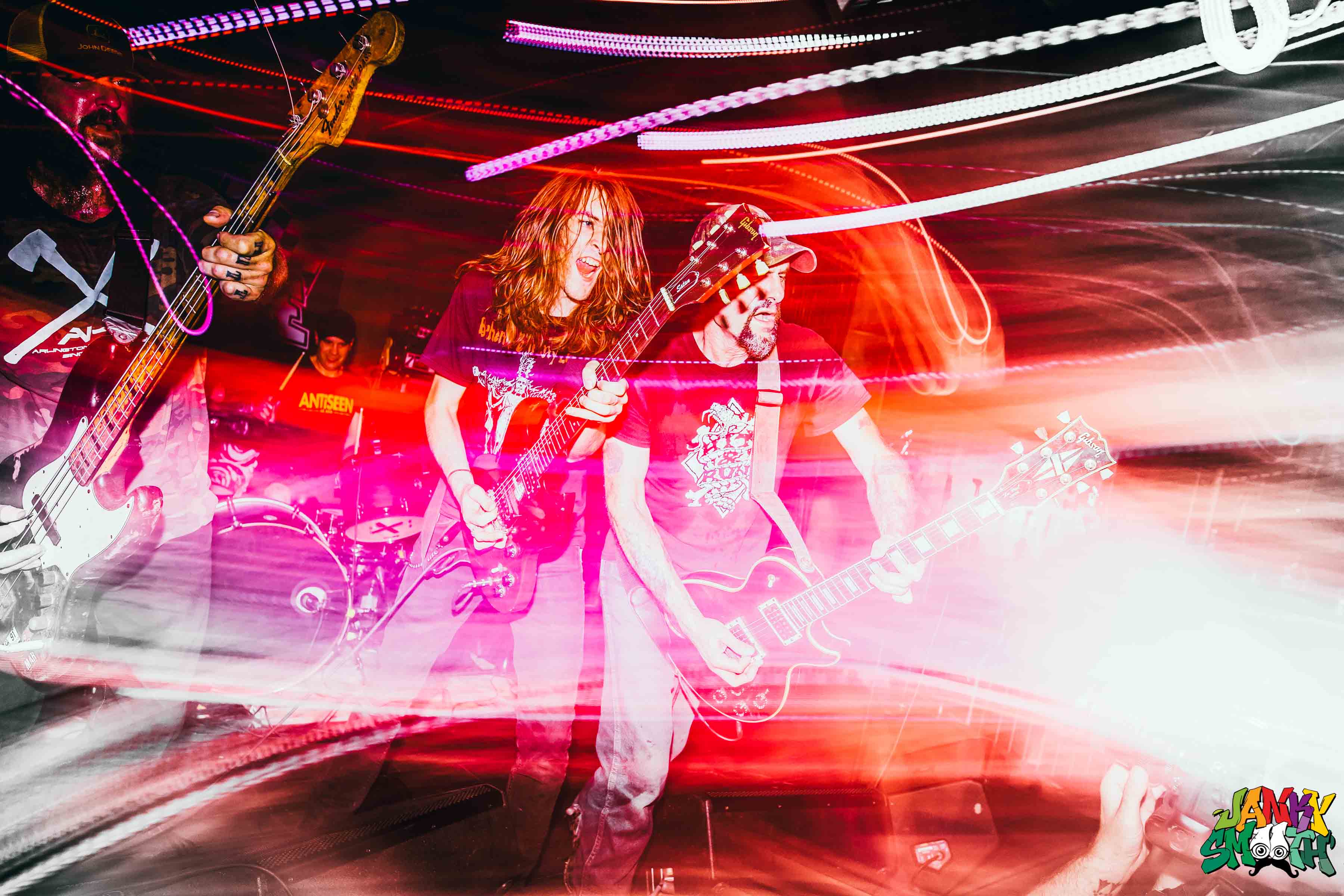 Weedeater played some of their greatest hits from all their albums with songs like "God Luck and Good Speed", "Wizard Fight", "Monkey Junction", and my favorite, "Jason The Dragon". The music was so hypnotic that the headbanging we did felt completely out of our control, like we were puppets and the stoner metal was our strings. As the set went on and Dixie kept drinking that bottle of Jim, it would seem the music was only enhanced and deepened with every dirty swig. Weedeater's sound was palpable, thick, and as sweet as cbd-infused molasses. There are power trios but this is the most powerful and though they haven't quite gotten the due I know they deserve, I'm sure word of mouth and the incredible shows that they will always put on, will someday grant them their rightful place at the top of stoner metal.
Weedeater shot by Dillon Vaughn: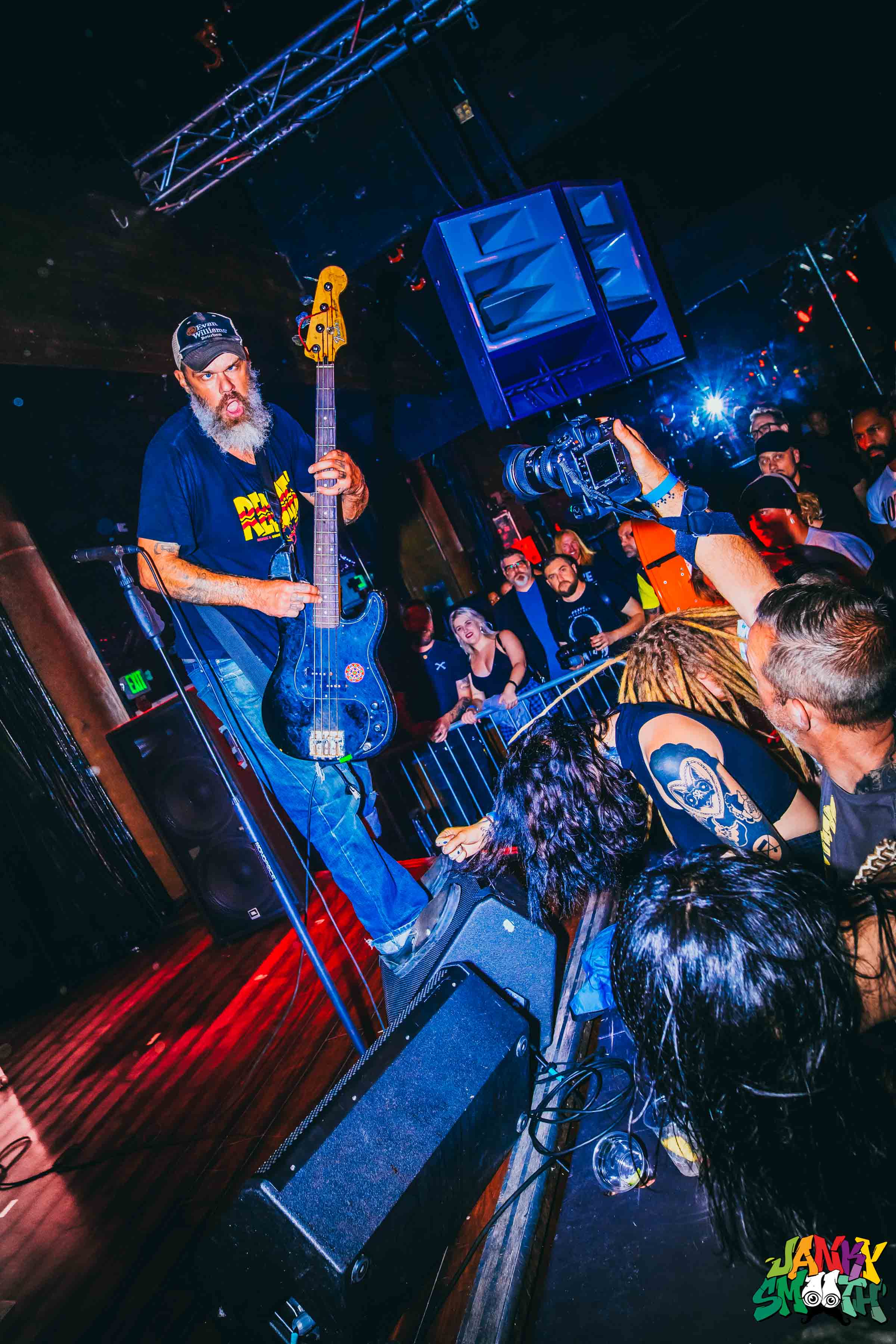 Weedeater shot by Grace Dunn: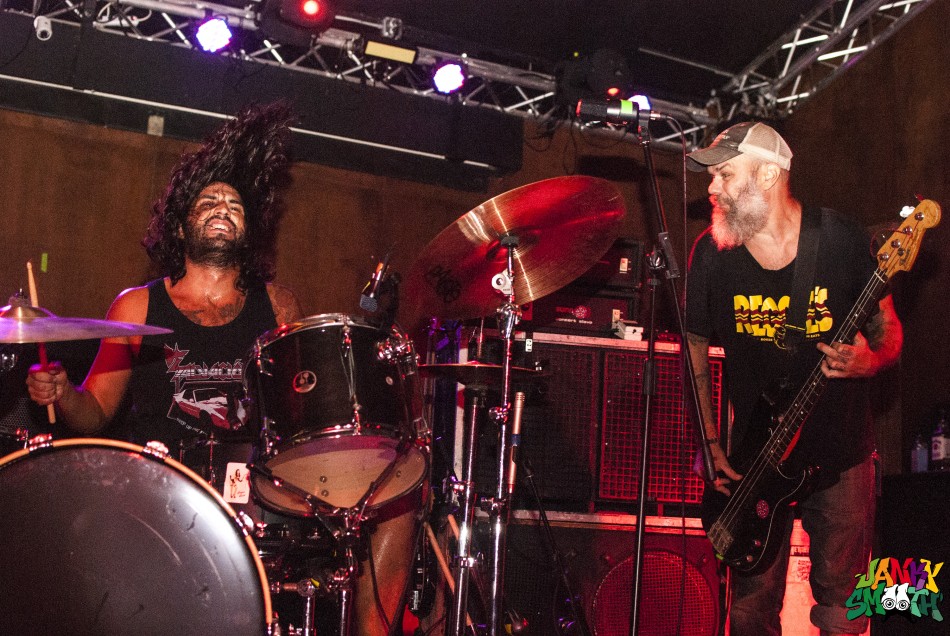 Words by: Rob Shepyer
Photos by: Grace Dunn and Dillon Vaughn