Weedeater and The Obsessed at The Regent: Blaze It Up, Fool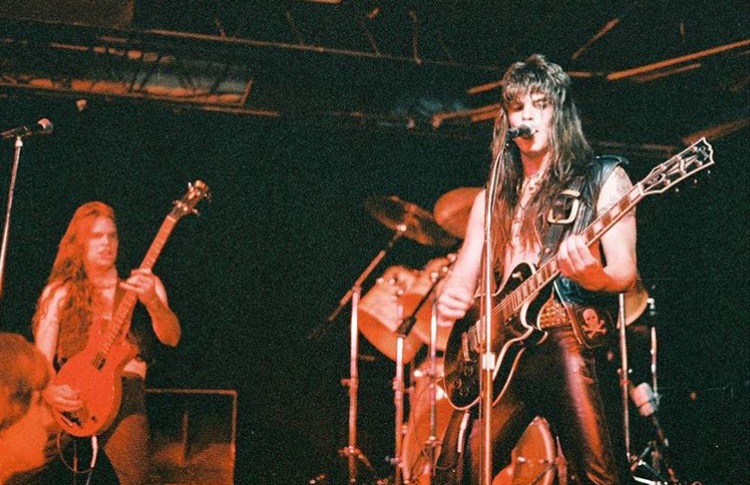 Doom metal is on such a comeback that I might have to become a pothead again. Until a few months ago, I had the hunch that thrash was going to have a second coming and be the biggest rage in underground metal, but at a time when Saint Vitus and The Obsessed are simultaneously touring, when Pallbearer comes out with a game-changing album, and Sleep returns to the studio, it is clear to me that Doom dancing is back in fashion.
Doom and stoner metal are siamese genres. Doom originated the slow, heavy, down-tuned sound that stoner metal altered with more distortion and fuzz in the guitars, a faster tempo and lyrics either about weed or things you'd ponder while high on weed.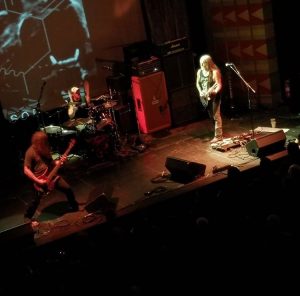 The month of May has huge doom shows booked by Spaceland for the Echoplex and Regent. To crack open the month, The Obsessed and Weedeater shared a stage to mesmerize Los Angeles.
If you ask most people, they'd say that Weedeater is a bigger draw than the Obsessed. I suppose that's partly due to the popularity of weed and thus stoner rock over doom but still, I have trouble understanding how anyone isn't in awe of The Obsessed and their legendary lead singer Scott "Wino" Weinrich. I'm stoked just having the chance to write about my admiration for Wino.
Originally from Maryland, Wino was using drugs from the early age of twelve, and started the Obsessed in the late 70's. In 1983 the Obsessed released a 7" called Sodden Jackal that is now being re-released on the band's comeback album Sacred. Wino later became the frontman of Saint Vitus, who are to me the most important doom band after Black Sabbath. The album Born Too Late showcased Wino's vocals and brought soul into the sub-genre.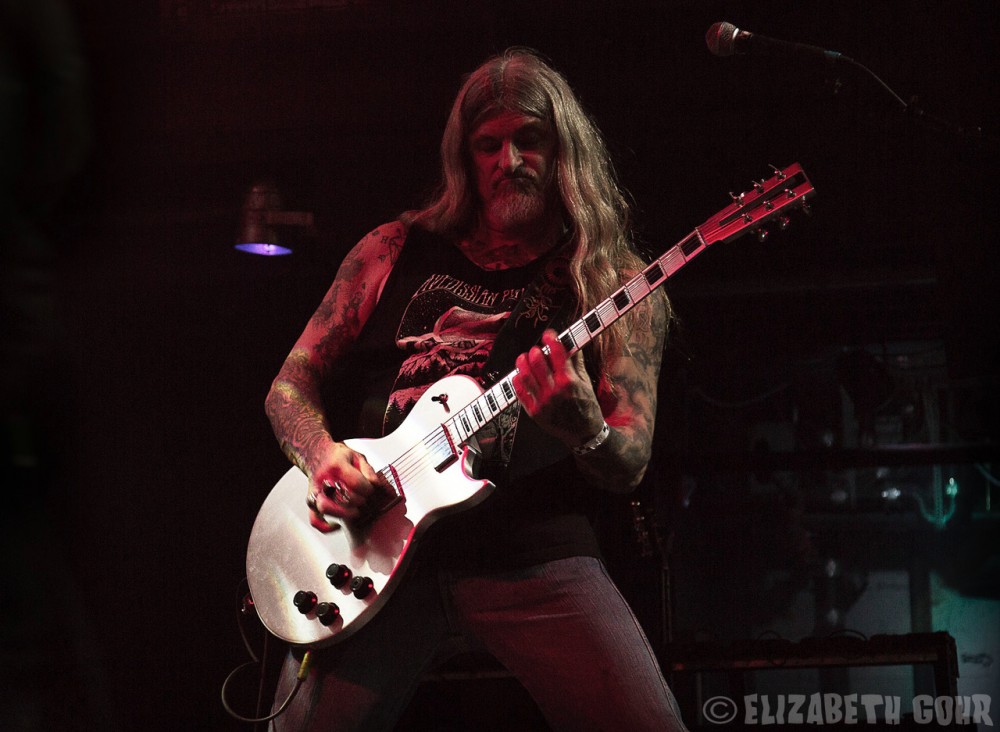 Wino's low key coolness and outlaw swagger always made him the Lemmy of doom metal in my mind, it's no surprise that Dave Grohl idolizes him. That outlaw attitude may have been the cause of The Obsessed's reunion because in 2014 Wino was busted with eleven grams of meth while on tour in Norway with Saint Vitus. He was then deported and the band was forced to replace him with original singer, Scott Reagers. Having lost his band in the process, Wino was forced to bring back the Obsessed to keep the metal and gravy train rolling. Sacred is their first album in 23 years and it fucking rocks. It's old school heavy rock and roll that sounds completely unaffected by any trends of the past twenty years.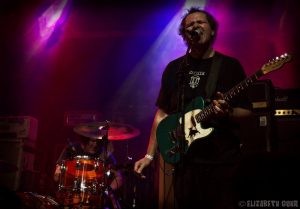 So Metalsucks promoted The Obsessed U.S. tour with West Coast dates with Weedheater to headline the show. I arrived to see the end of Fatso Jetson's set, they were a cool prog band but seemingly with only a pinch of vocals here and there. Their music makes you feel like a game of pinball is being played inside your skull, a surprisingly fun sensation while under the influence of marijuana.
Next up was Primitive Man, doom metal with death/grindcore vocals, the sounds of demons being tortured in Dante's hell. It was sick and twisted but I couldn't help but bob my head at the crushingly slow pace that the music dictated.
"Night time is the right time" – Wino/Ray Charles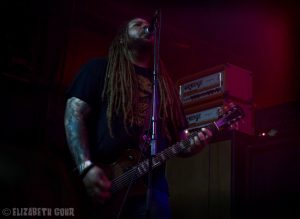 Finally, the moment I had been waiting for had arrived and Wino took the stage to introduce The Obsessed. They played the best songs off Sacred including "Razor Wire", "Sodden Jackal", and "Sacred" then also played classics off Lunar Womb, my favorite of their albums. Wino wailed on his guitar with solos that were almost too good for a vocalist then also croaked out his old desert crooner songs. At its core, The Obsessed is the heaviest psych band there is, and perhaps the popularity of psych rock is to blame for doom's comeback. The Obsessed take that desert highway sound to its heaviest potential.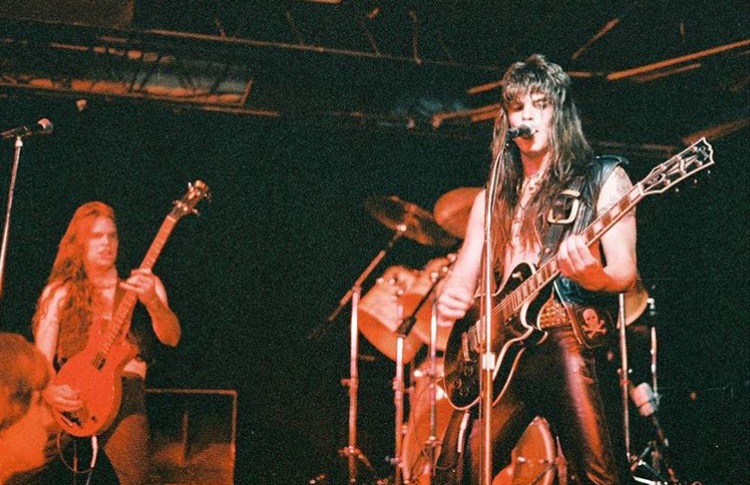 Up next was Weedeater, I had been listening to their music on repeat in the weeks leading up to the show. They're a crunchier, more fuzzed out stoner metal trip than Sleep and sing with death metal shrieks to belt out satirical lyrics about boozing, redneckery, fantasy and vintage Americana. The band's singer and bassist, Dave Collins uses interesting stage antics like slapping himself on the top of his head, sticking his tongue out while torque-ing his neck, and drinking a bottle of cough syrup on stage as he bangs on his bass. On this night though, the syrup was absent and replaced by a plastic handle of what looked like whiskey. He downed it in large sips, rolled up one the legs of his jeans to his knee, then once the power trio had all assembled they cranked right into their tunes.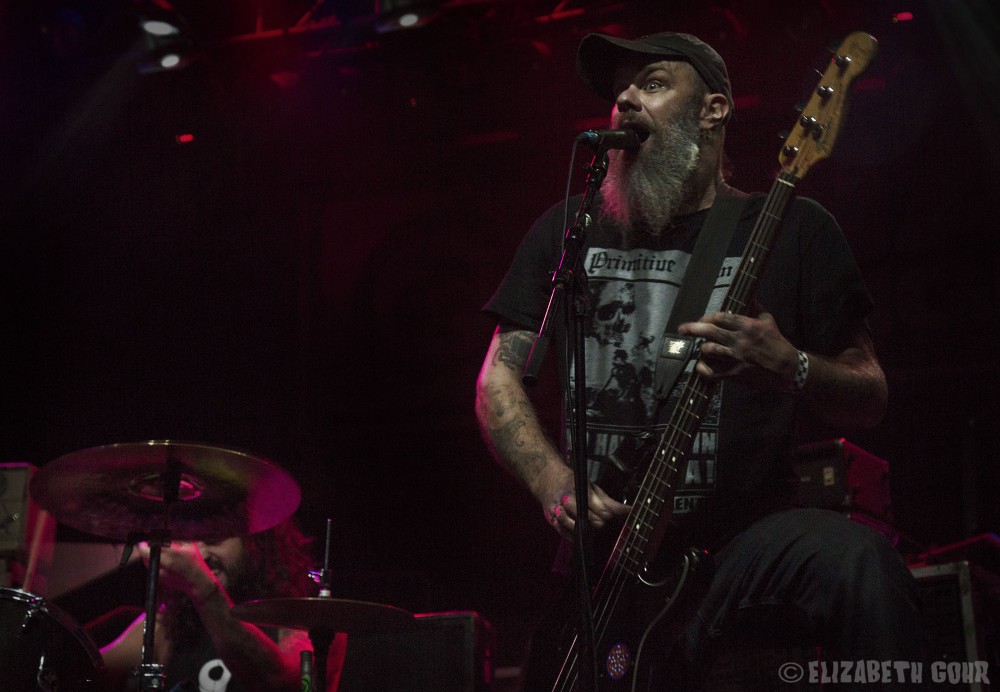 With riffs as heavy as molasses, it is impossible to not bob your head to Weedeater. I would say they're a tighter unit than Sleep, playing closer together and in more sync with each other. The band played every song any fan might want to hear from Mancoon to God Luck and Good Speed to Wizard Fight. I listen to a lot of metal and no other sub-genre makes me feel as cool as stoner metal does. Even soberly reminiscing about this show brings about the faint sensation of THC creeping out from a memory and back into my brain. Mmmmm… much better.
Words: Rob Shepyer
Photos: Elizabeth Gohr