Makaha Bowl Jam And Food Drive 2015: The Real Venice Rec League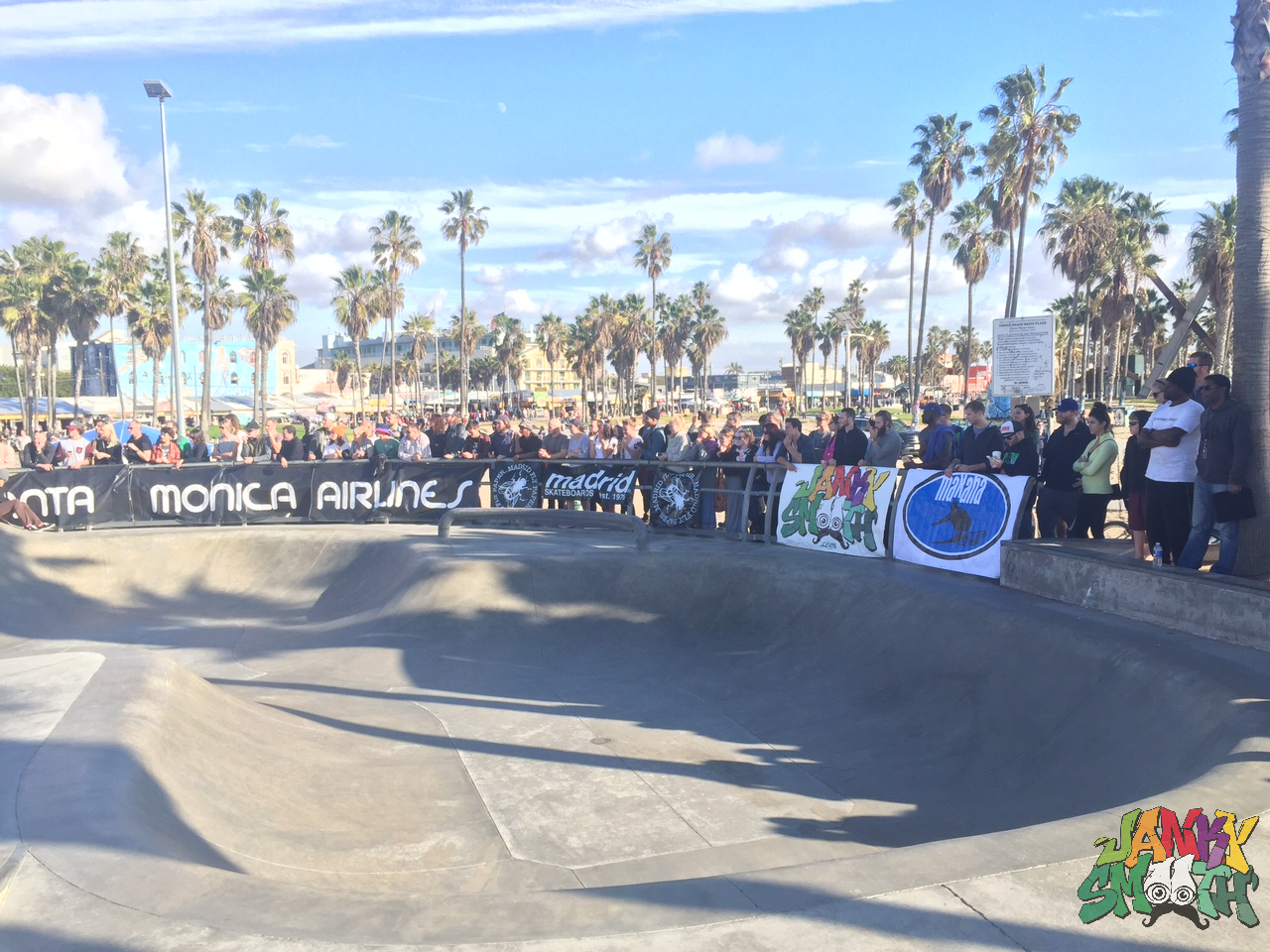 It's Saturday morning in Venice California and while there may be some AYSO volunteer somewhere painting lines on some patch of grass, the real Venice rec. league is gathering at the skate park for one of the annual events that brings the neighborhood together. Generations of families gathered at the edges of the bowls and along the edges of the snake run to both reminisce and to take a look to the future. Skateboarding has replaced Little League and flag football in this town and neighboring communities. The high water mark skateboarding first left in this city decades ago is still visible. It is wrapped up in the very identity of Venice. Skateboarding will also make sure that the less fortunate become a little MORE fortunate this holiday season. It's time for another Makaha Bowl Jam and Food Drive, the annual event that helps feed the homeless and identify the next generation of skateboarding stars that have been brought up on Hinano Burgers.
To the casual observer, The Makaha Bowl Jam might be just a little neighborhood skate contest of little consequence. What it actually is, is decades of storylines developing into countless new chapters. This once blue collar community, filled with artists and gang bangers, has transformed into a formidable hub of the tech community that has begun to squeeze out the heart and soul of what made Venice so special in the first place. But even with all the changes, Venice Skatepark still has all the elements of innovation and danger that the now defunct and demolished Venice Pavilion once offered to the skateboarding community, including a paradise like setting and clashes with police. Bennett Harada was on the decks spinning vinyl and in general, Santa Monica Airlines had a strong presence at this event. Dave Duncan brought a lot of personality to his duty as master of ceremonies.  The Venice Skate Alliance successfully strung all the assets together to make sure all the donated food and clothing got where it needed to go and to make sure the 2015 installment of the Makaha Bowl Jam and Food Drive had a cohesive and entertaining flow.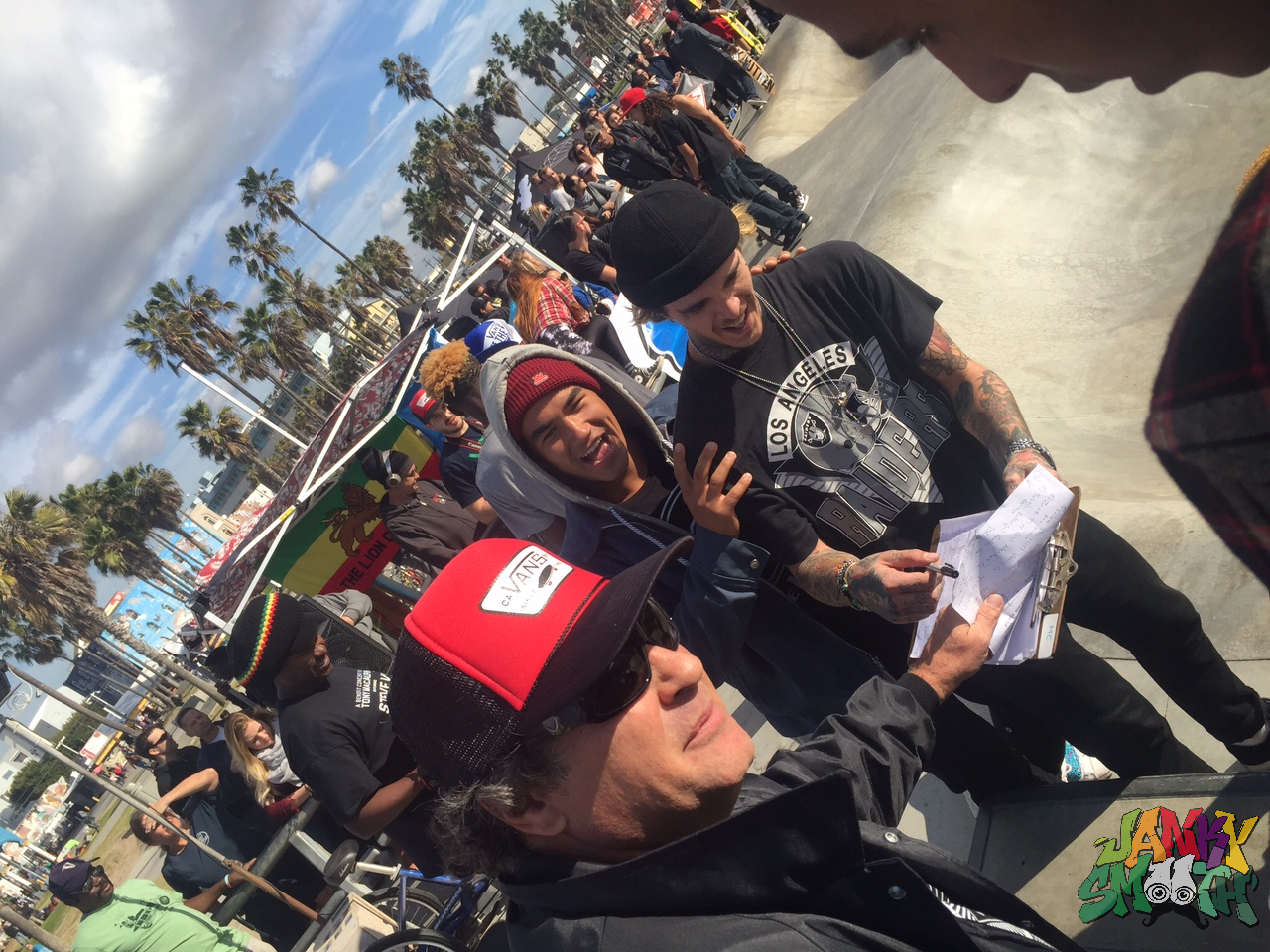 The growth spurts that have occurred in the 16 and over class of skaters in 2015 have been tremendous. Just a few short years ago, local skaters Haden McKenna (Santa Monica) and Leandre Sanders (Hawthorne) were tiny shredders, learning their first tricks and navigating the pitfalls of adolescence that are especially prevalent in an environment like the community maintained skatepark. Now they are on the cusp of manhood and have seemingly avoided the more dangerous aspects of coming of age in a community as rebellious as Venice. Sanders has spent the past year skating in Australia and McKenna has stayed in L.A., seemingly adding a trick a week to his huge arsenal. In the 15 and under class, Asher Bradshaw and Desmond Shepard were barely zygotes when they started their expedited skateboard Jedi training. It seemed a forgone conclusion that Asher Bradshaw would clean up the 15 and under category but Shepard and Kiko Francisco were able to put up quite the challenge, not only with their bag of tricks and blasting airs but their blaring superiority to most adults in the style category. In the female group of skaters, Jordyn Barrett, Roxzi Rokula and others ripped the mini bowl and snake run with no evidence that their anatomical differences inhibited them in any way with respect to how they stack up against the boys. There was a warm feeling blanketing the skate park on a cold day in which rain was expected. But even with the friendship that was evident all throughout every heat that competed on this Saturday, there was a thick tension of competition and a desire, most of all, to win bragging rights for the next 365 days, particularly in the 16 and over category, with the likes of Blake Johnson, Justin Kalani Burbage and Jamie Quaintance. They ALL had a shot to win it. Last year's winner, Charlie Blair decided to give someone else a chance at the title and even though he came to skate, he did not compete.
Makaha Bowl Jam and Food Drive 2014: Charging Hard At Venice Skatepark
The 15 and under division stayed super close through the qualifying heats but in the final round, despite super swaggy runs by Desmond Shepard and Kiko Francisco, Asher Bradshaw left no doubt as he blasted every hip and coping in the vert section of the park.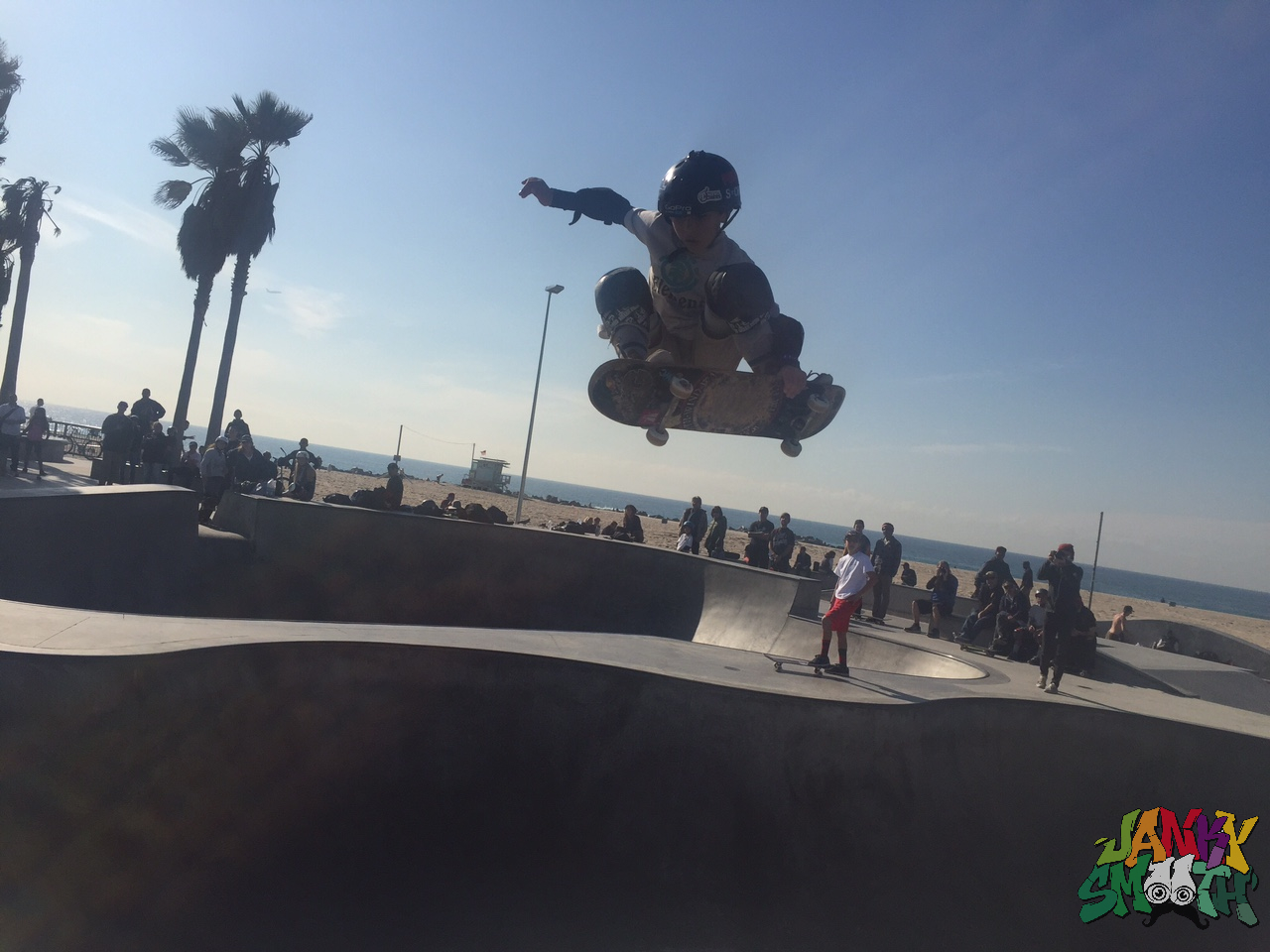 The girls were led by power skating from Jordyn Barrett stringing together trick after trick in the mini bowl. Roxzi Rokolus and Pauline Branom placed 2nd and 3rd respectively and newcomer Vianez Moralez gave us a glimpse of the future with her brave charging and charismatic presence.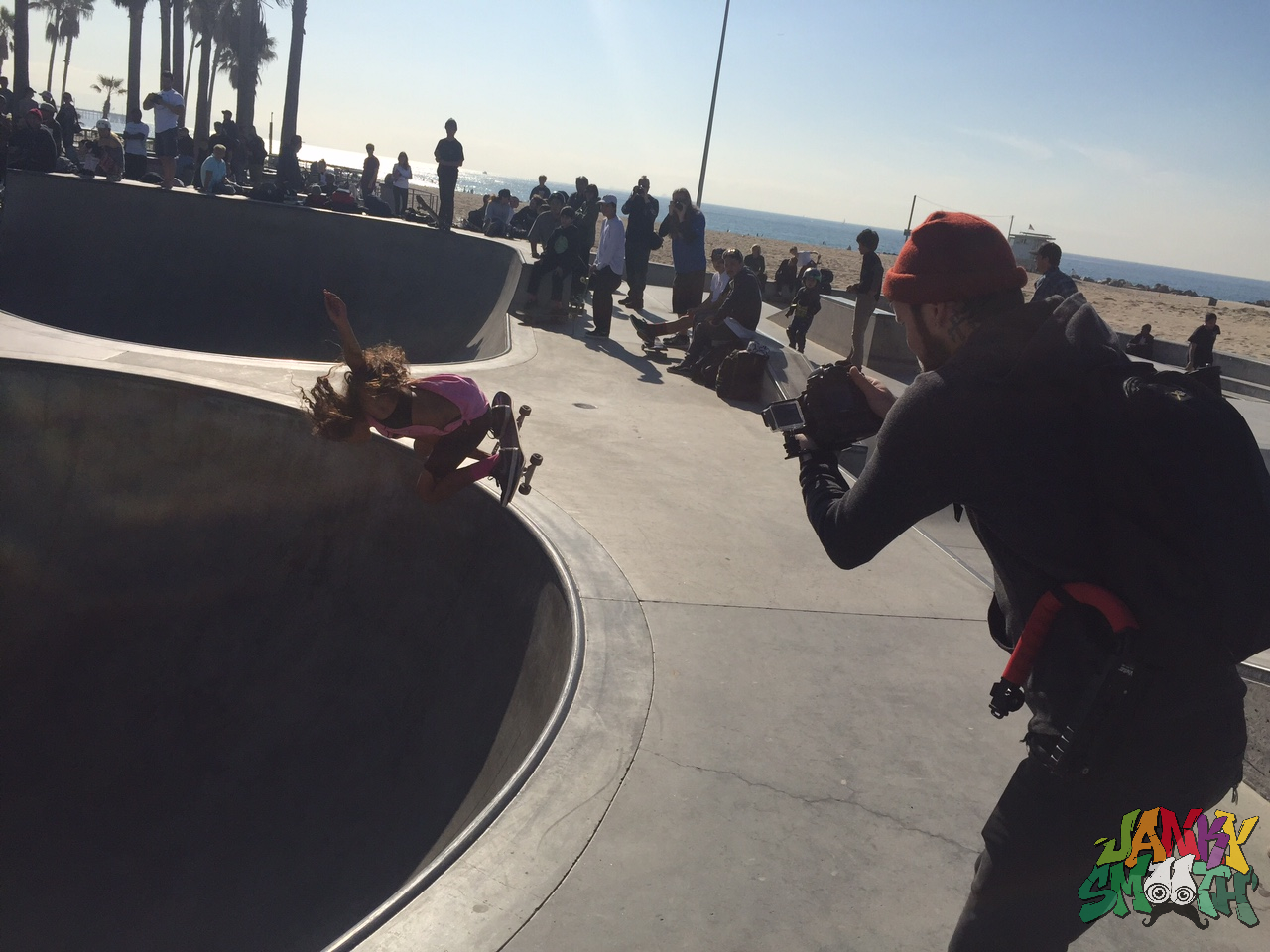 The 16 and over category seemed to have a particularly large amount of talent at the top. Seeing all these guys skate on a regular basis I know that any one of them is capable of winning this contest as evidenced by a 3rd place finish from relatively unknown (to anyone that doesn't skate at the park on a regular basis), Caleb Harris. 2nd place finisher, Justin Kalani had a real chance to win the whole thing, in my opinion. He was the only skater in the competition doing inverted tricks with his 540 Rodeo being a distinct advantage in any judging that takes higher risk tricks into consideration. In a totally predictable move, 1st place in the competition was shared by Leandre Sanders and Haden McKenna. On one hand I'm glad that 3rd place finisher Caleb Harris was able to get some shine with 1st place being shared by two people. On the other hand… well, on the other hand is none of my business.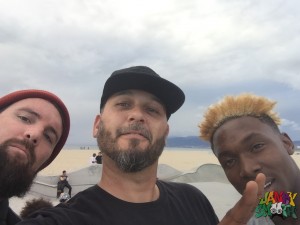 In a neighborhood going through some serious identity crises, there is both a familial and counter cultural element that are emotionally barricaded in their city. In neighboring communities such as Santa Monica and Culver City, the resistance has been negligible as there is hardly anything left of those towns that is recognizable. Events like the Makaha Bowl Jam and Food Drive serve not only the most obvious purposes of altruism and skateboarding but also to display the unity in a community that has a very distinct identity.
Words and Photos: Danny Baraz
Videographer: Travis Moore
Video Editor: Tom Davis