Take This: Ty Segall and The Muggers Ticket Giveaway in LA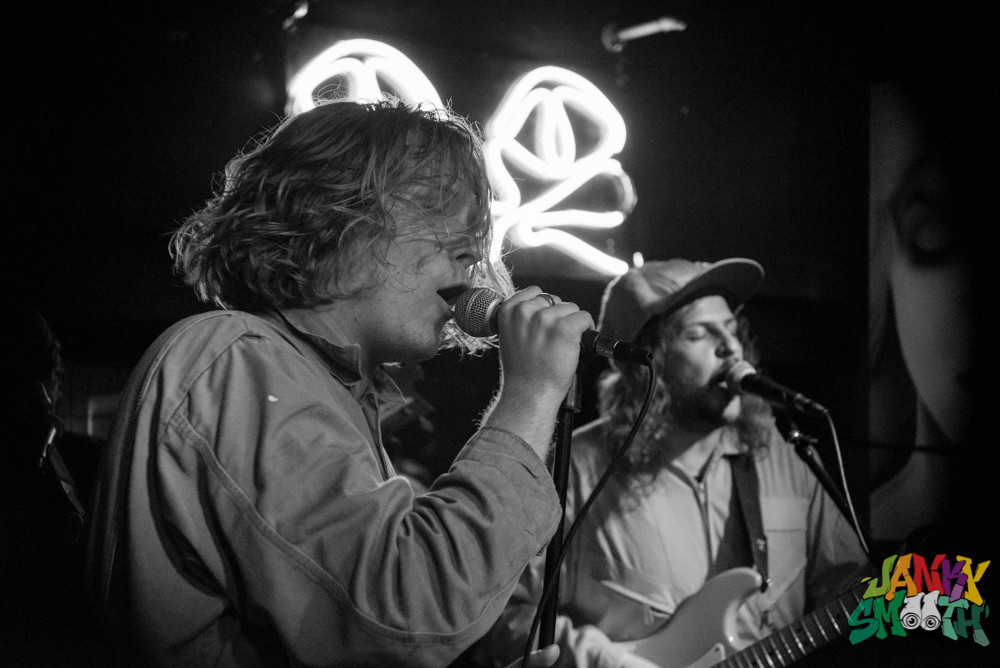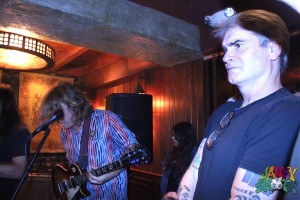 What the fuck, Ty Segall?  When do you sleep?  Ty Segall unveiled his new band on Tuesday night at The Silverlake Lounge during a secret, warm up show.  There has been much anticipation and excitement around the new "The Muggers" moniker attached to his name on the upcoming tour schedule.  It was revealed Tuesday that along with regular bassist, Mikal Cronin, there will be a few other familiar faces on stage with Ty Segall on his upcoming tour.
Emmet Kelly of The Cairo Gang on lead guitar, Wand singer Cory Hanson on Keyboard, Evan Burrows of Wand on Drums, and Kyle Thomas of King Tuff on second guitar.
This will be the band touring with Ty Segall during the upcoming tour supporting the new "Emotional Mugger" album that is dropping January 22nd.
Janky Smooth is giving away two tickets to each night of sold out shows at The Teragram Ballroom on January 15th and 16th.
Contest Rules:
Follow Janky Smooth on Facebook, Instagram and Twitter.  
Share or Retweet our Ty Segall and The Muggers Ticket Giveaway Posts.
Leave a comment on this post telling us what your favorite Ty Segall album is and why.
Winners will be selected on Thursday Jan 14th at 10am.
Ty Segall- Emotional Mugger Tour Dates:
Wed. Jan. 13 – Solano Beach, CA @ Belly Up Tavern *
Fri. Jan. 15 – Los Angeles, CA @ Teragram Ballroom
Sat. Jan. 16 – Los Angeles, CA @ Teragram Ballroom *
Mon. Jan. 18 – San Francisco, CA @ The Fillmore *
Tue. Jan. 19 – San Francisco, CA @ The Fillmore
Thu. Jan. 21 – Seattle, WA @ Neptune Theatre *
Fri. Jan. 22 – Vancouver, BC @ Vogue Theatre *
Sat. Jan. 23 – Portland, OR @ Aladdin Theatre *
Wed. Feb. 17 – Phoenix, AZ @ The Crescent Ballroom
Fri. Feb. 19 – Austin, TX @ Mohawk Outside
Sat. Feb. 20 – New Orleans, LA @ One Eyed Jacks
Sun. Feb. 21 – Memphis, TN @ The Hi Tone Cafe
Mon. Feb. 22 – Nashville, TN @ Mercy Lounge
Tue. Feb. 23 – Atlanta, GA @ Variety Playhouse
Wed. Feb. 24 – Asheville, NC @ Orange Peel
Thu. Feb. 25 – Washington, DC @ 9:30 Club *
Fri. Feb. 26 – Philadelphia, PA @ Trocadero Theatre *
Sat. Feb. 27 – New York, NY @ Webster Hall *
Sun. Feb. 28 – New York, NY @ Webster Hall
Tue. March 1 – Boston, MA @ Royale *
Wed. March 2 – Montreal, QC @ Theatre Rialto *
Thu. March 3 – Montreal, QC @ Theatre Rialto *
Fri. March 4 – Toronto, ON @ Danforth Music Hall *
Sat. March 5 – Detroit, MI @ Majestic Theatre *
Mon. March 7 – Chicago, IL @ Thalia Hall
Tue. March 8 Chicago, IL @ Thalia Hall *
Wed. March 9 – Minneapolis, MN @ First Avenue and 7th Street Entry
Thu. March 10 – Omaha, NE @ The Waiting Room
Fri. March 11 – Englewood, CO @ Gothic Theatre
Sat. March 12 – Salt Lake City, UT @ Urban Lounge
Fri. April 29 – Sun. May 1 – Austin, TX @ Levitation (Austin Psych Festival) at Carson Creek
* with CFM