Top Five Lodge Room Shows Ever as Chosen by Staff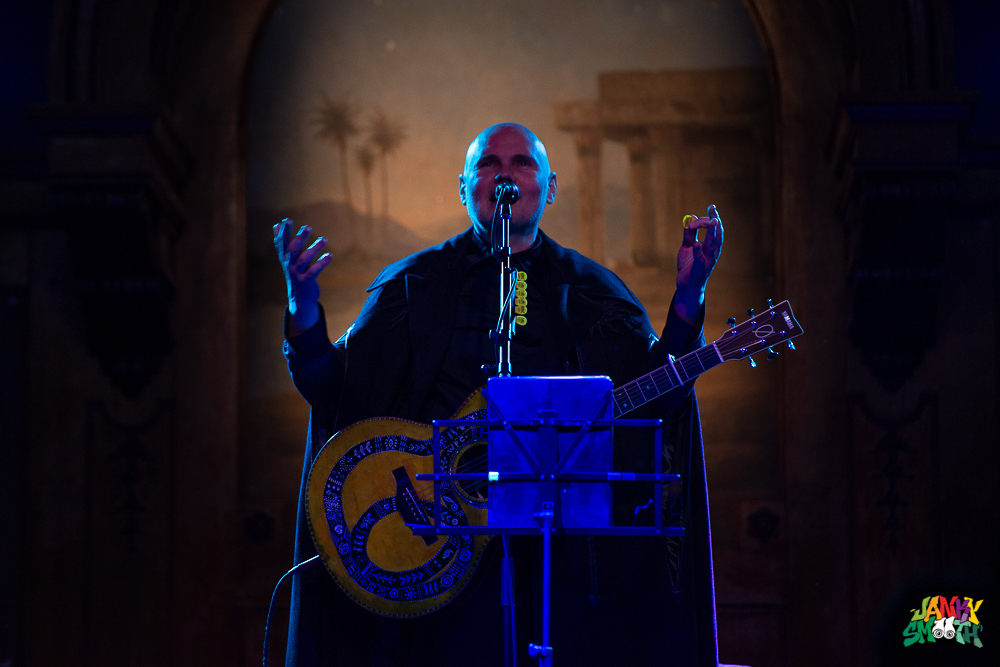 Jankysmooth has always held the Lodge Room Highland Park in the highest regard, of all the spaces on can experience music in Los Angeles, not only does it hold a special place in our heart but it has been the conduit of far too many moments that have brought us closer to our higher power. We thought we would take an accounting of the best shows we've experienced at the Lodge Room by not only listing our favorite concerts we've witnessed there but by asking the staff at Lodge Room about their fondest memories. So without further ado, here are the top five concerts ever at the Lodge Room as chosen by members of the beautiful, treasured venue's staff.
Dalton Gerlach, Owner
Low

Black Moth Super Rainbow

Mdou Moctar

Ata Kak

DIIV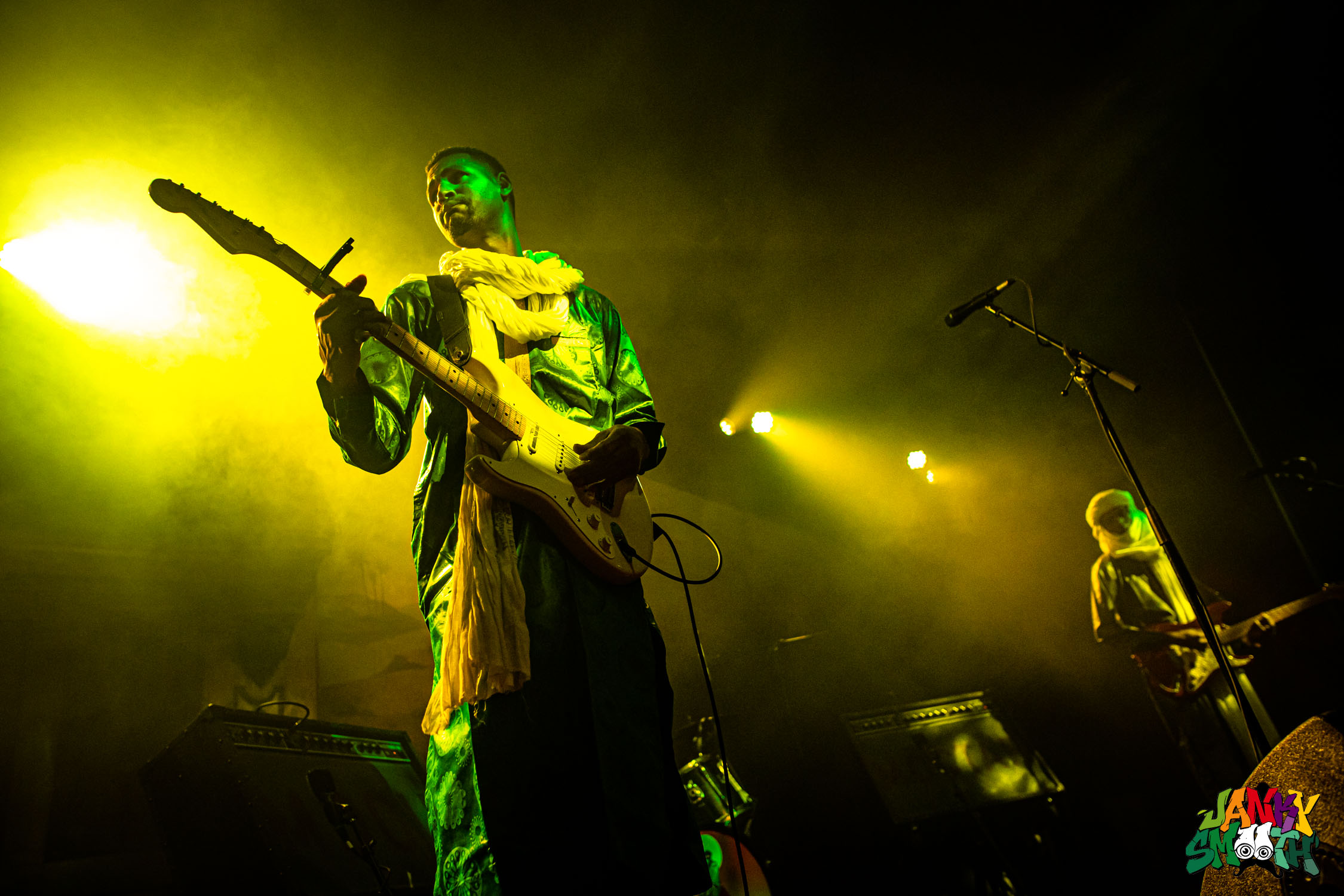 Stephen Kaplan, General Manager
Mndsgn

Surfbort

Kiefer

Ata Kak

GZA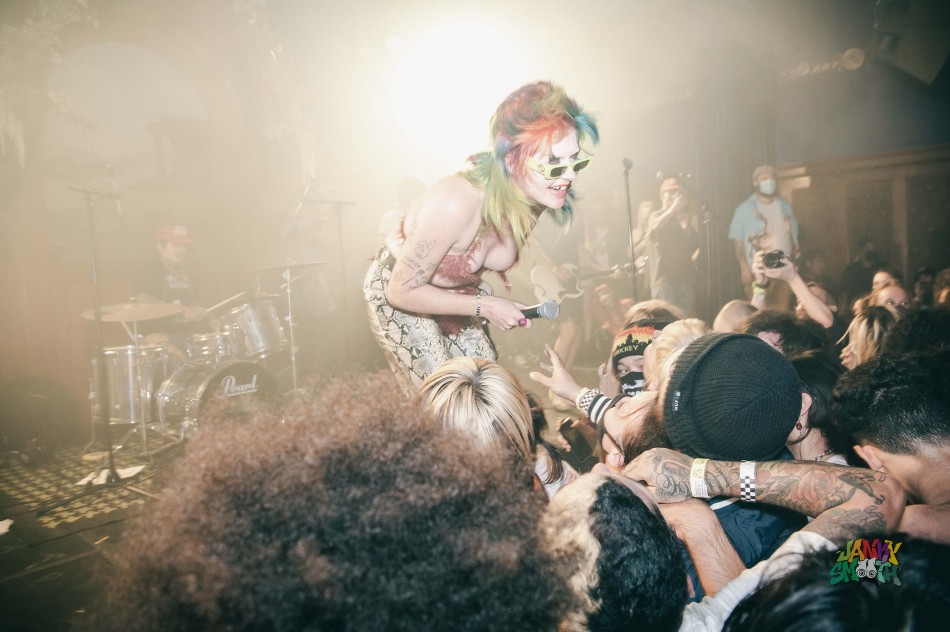 Raul Recendez, Audio Engineer
Shigeto (3.07.20) – A memorable show due to the fact the world shut down a week later. Shigeto slayed the stage with his live presence in jazz/electronic music.
Jazz Esta Morto x Arthur Verocai (6.16.19) – One of the first shows that I saw 30+ people on the Lodge Room stage, swooning the entire audience. So nice, they did it twice.
Laraaji (9.15.19) – A peaceful sold out evening with ambient legend Laraaji. The music was so relaxing that the whole crowd laid flat on the floor which caused people to watch from just outside the doors.
DIIV (2019 & 2021) – Amazing musicians and down to earth dudes to work with. They put on a hell of a show and it was very fun to mix monitors for them.
Eddie Chacon *Performing in the Round* (8.12.21) – One of my first shows I mixed after coming back from being in lockdown. The whole crowd was singing along and in great spirits to be out and about again.
Karl Otsby, Bartender
Khruangbin – They played three nights in a row. I worked the first one and was so into it, I came back for the next night. Really a great room to see them in, especially knowing they could have chosen a much larger venue even at that point.
Deerhunter – Played a one-off show before heading to Japan the next day. The energy from the band and crowd was palpable.
Dougie Poole – They were actually supporting Paul Cherry, who was also great, but Dougie Poole was extra special for me. During the lockdown, my wife and I had excessively listened to his records.
OMNI – Another support act, this time for DIIV in December 2019. A great angular/melodic guitar-driven band.
Roy Ayers – Amazing to see a jazz, funk, soul legend.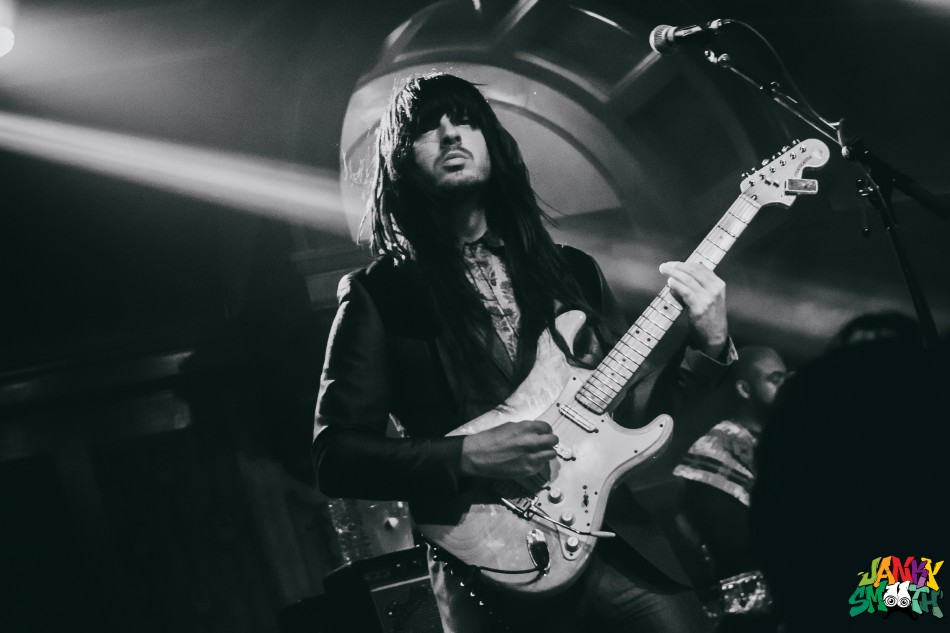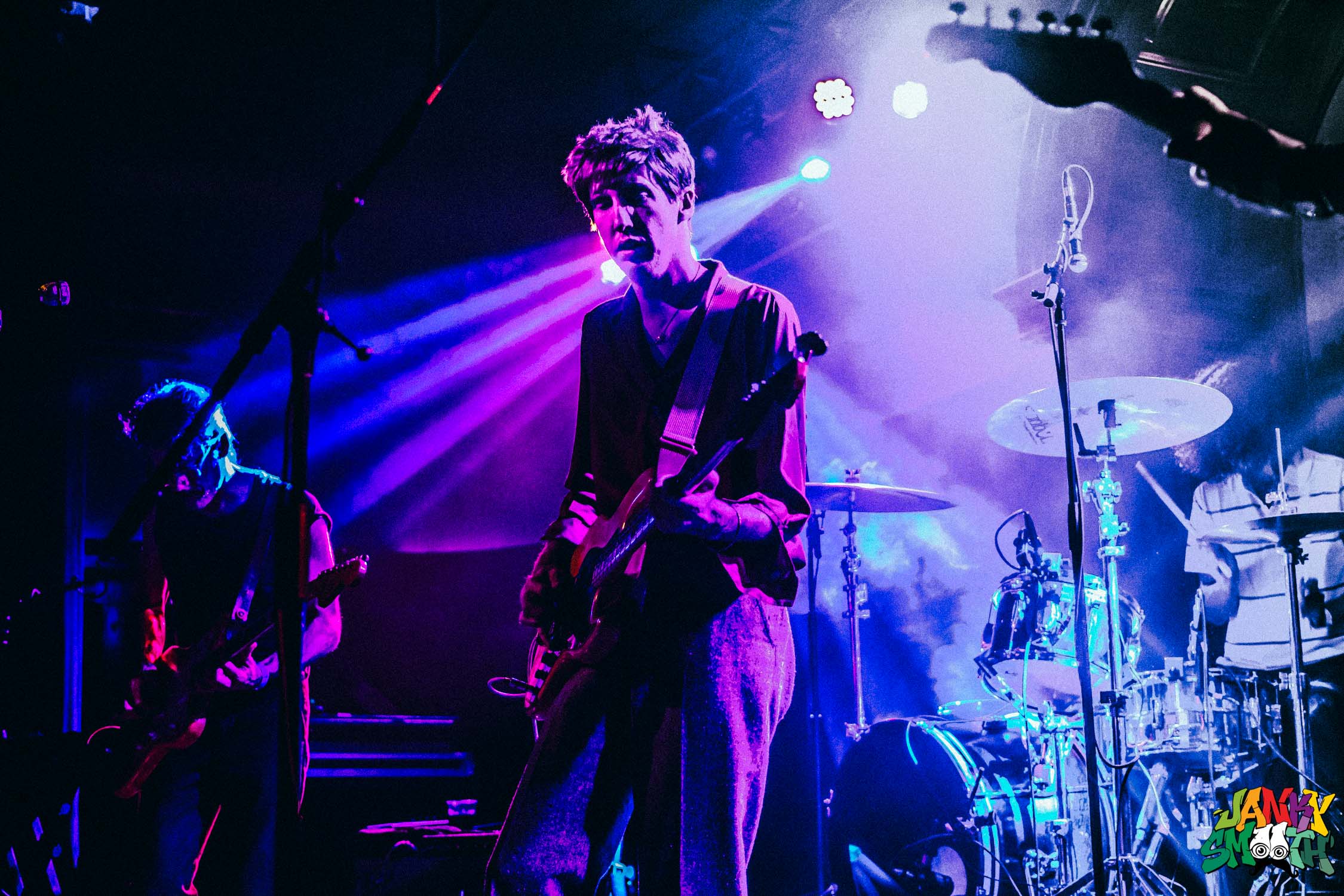 Rebecca DeLeon, Beverage Director
Billy Corgan – Because Smashing Pumpkins were the soundtrack to my high school years in the 90s.
Pheobe Bridgers – She was one of our first shows and her voice was made for our room.
WET – They brought a solid LGBT crowd and it was one of the first shows after covid that proved…yeah, we are back.
Say She She – This band is about to blow up and you can just feel it.
Conor Oberst – This was the Lodge Room's year 1 New Years show and it was just magical.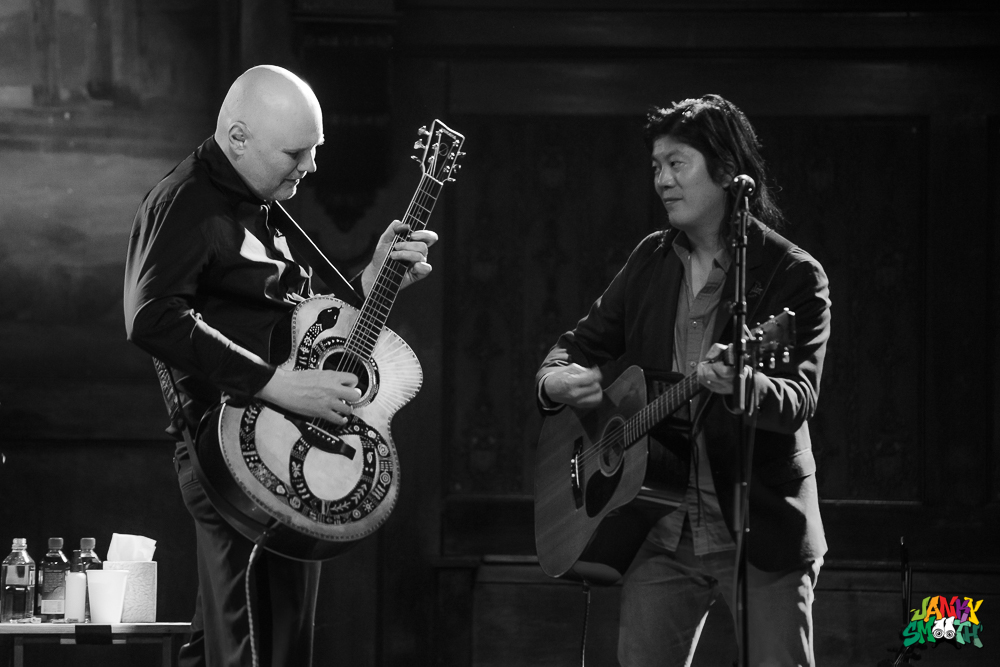 Johnny Luna, Lighting Director
Roy Ayers – Definitely one of those "pinch yourself" moments. Still crazy to think that I got to work with Roy Ayers in any capacity.
Blarf – I don't think anyone knew what to expect when going into this one… Eric Andre (in full Ronald McDonald costume, no less) antagonizing an audience as JD Beck, Domi and Thundercat provided a chaotic and virtuosic jazz/funk musical backdrop.
Ras G Memorial – A truly touching testament to the amount of people that Ras G affected in his too short time in this physical realm. Seems like every beatmaker, DJ, record-nerd and music junkie was in the room that night. "Oh Ras!"
Shigeto Ensemble – On a personal level, I really feel like I went above and beyond in the lighting department for this show. I hope it contributed to the audience's experience that night because no one in the room knew it would be the last live show most of us would attend in a long time because as COVID-19 led to worldwide shutdowns later that week.
Ata Kak – I can't even put into words the energy felt in the room that night. 500 people under one roof. Dancing. Smiling. I get chills just typing this out.
As one to never spare an opportunity to share my music taste and expertise with everyone, I chose my own top five favorite shows from my many saunters over at the Lodge Room. Those who experienced any of Billy Corgan's three sold out nights there will know it's hard to top, this is followed directly by the soft, soothing, celestial sounds created by Joep Beving's epic piano performance. Then California Flashback's tour through Japanese psych rock and Moon Duo's psychedelic pandora's box of sonic treasure are joined with an epic memory of meeting all of Tribulation before one of the darkest, most gothic shows I've ever seen in Los Angeles. God bless the Lodge Room and all the special memories they've given this city. Though the venue is relatively new compared to the hallowed neighborhood of Highland Park, it simply wouldn't be the same without this beautiful palace for true lovers of music.
Editor, Rob Shepyer
Billy Corgan
Joep Beving
California Flashback
Moon Duo
Tribulation