The Three Night Cotillion: William Patrick Corgan at the Lodge Room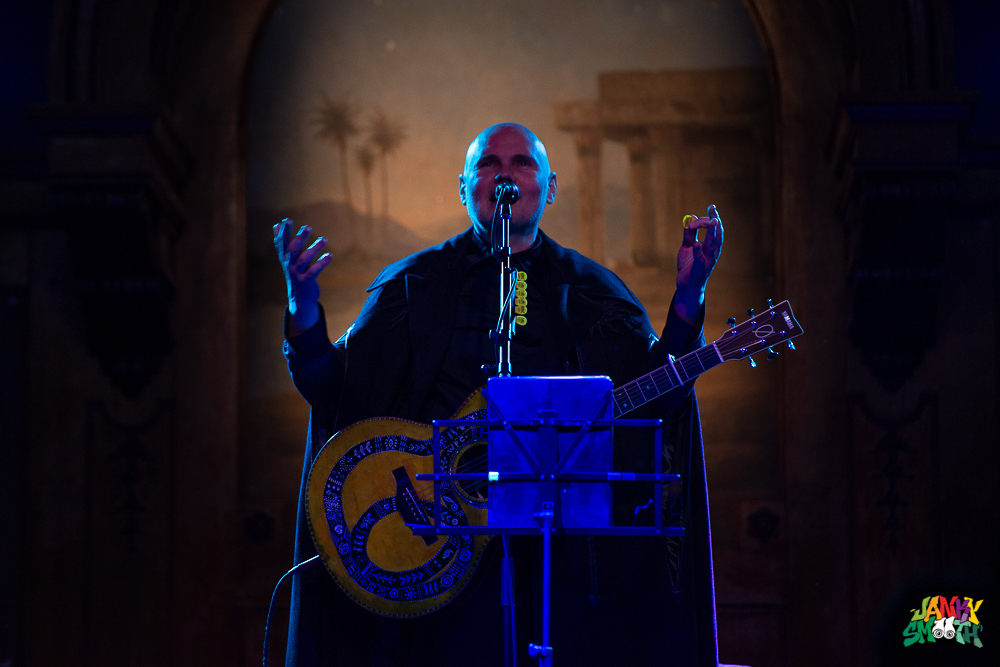 Traditionally Southern, a cotillion is a right of passage for young people to display their manners, discipline, and maturity. Now a veteran, legend, and elder statesman of rock and roll, William Patrick Corgan's 3 night stint at the Lodge Room in Highland Park showed just how much he's matured as an artist in his three decades of making music. His upcoming solo album, Cotillions includes songs inspired by his children, songs about social hardship, and good ol' fashioned artsy songs done acoustic.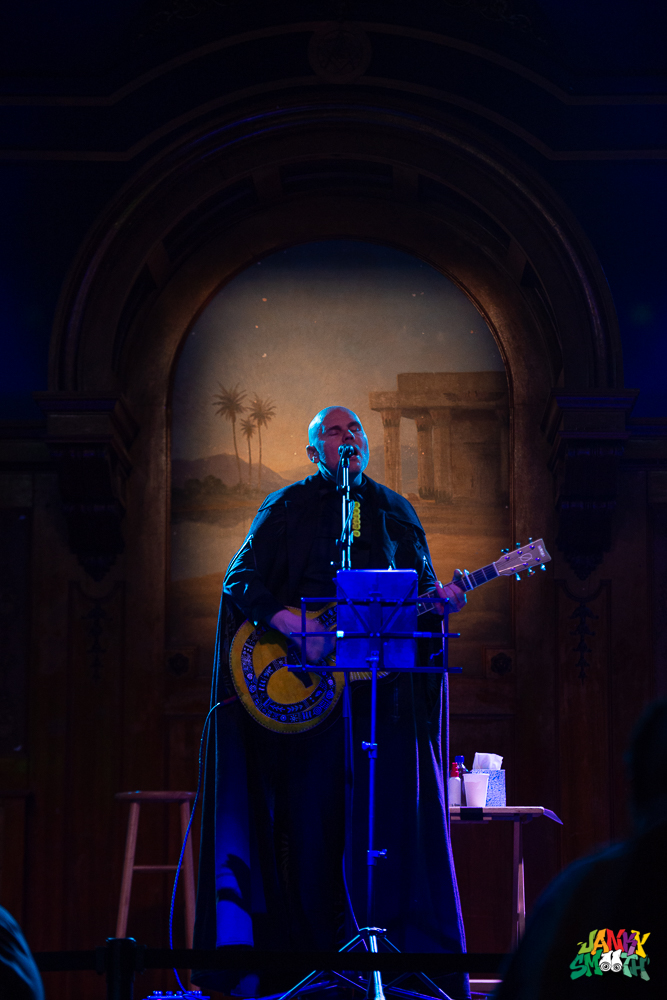 Any of the three nights was an exclusive and special event. The first of which I missed to see Bauhaus at the Palladium, meaning I missed out on hearing "Tonight, Tonight" and "Disarm", but still, I was blessed to have made it the second night to see James Iha join William on stage to perform "Blew Away" (which Iha sang), "1979", and "Blue Skies Bring Tears". The third night had William pulling from a different bag of treats with a totally different setlist. I think that's the sign of a true master at their craft, William has such a large catalogue to choose from but it almost feels like he could pick any song and perform it on the spot.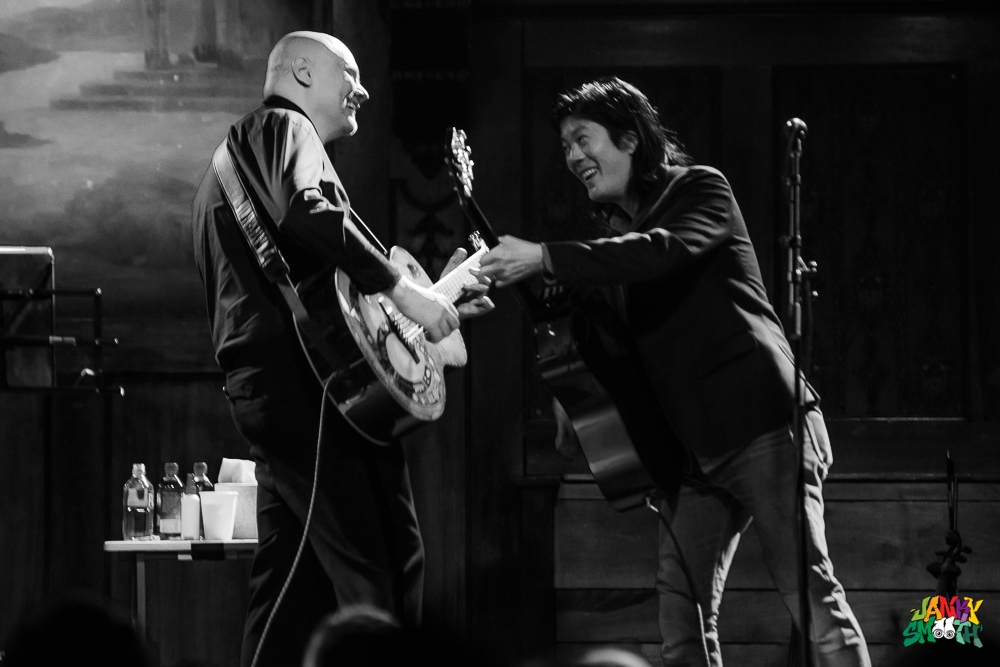 Entering the solemn and somber Lodge Room, the venue's spiritual and holy powers were especially heightened on this night. Whatever sacred Masonic geometry went into building the Lodge Room, the venue has a certain magnetic quality that draws all-stars like William Corgan or Dave Chappelle to perform their whenever they want something simultaneously intimate and grandiose.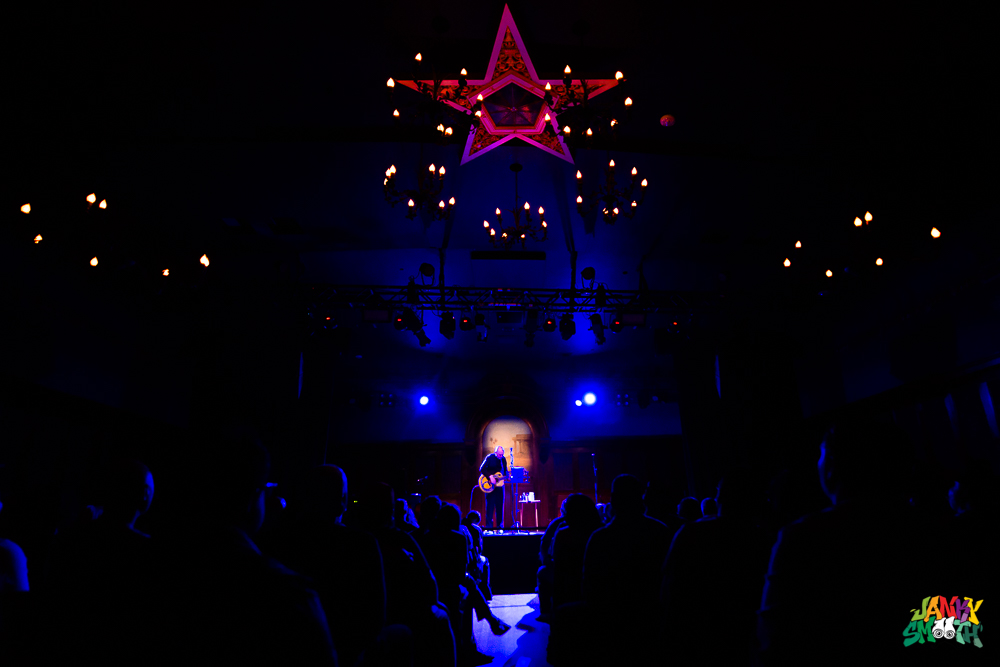 The first set featured songs only from William's solo catalogue, whether they be off of Cotillions or previous albums. Some of the standout tracks were "Hard Times", about the current socio-economic climate in the country, a song that harkens back to the music coal miners used to lift their spirits with ala Bob Dylan; the night's opening song "Bufallo Boys", and "Rider (sunset symphony)". Half the first set saw Billy on multiple acoustic guitars, sometimes joined by violinist, Meana Ysanne and the latter half of the first set saw William move onto a piano.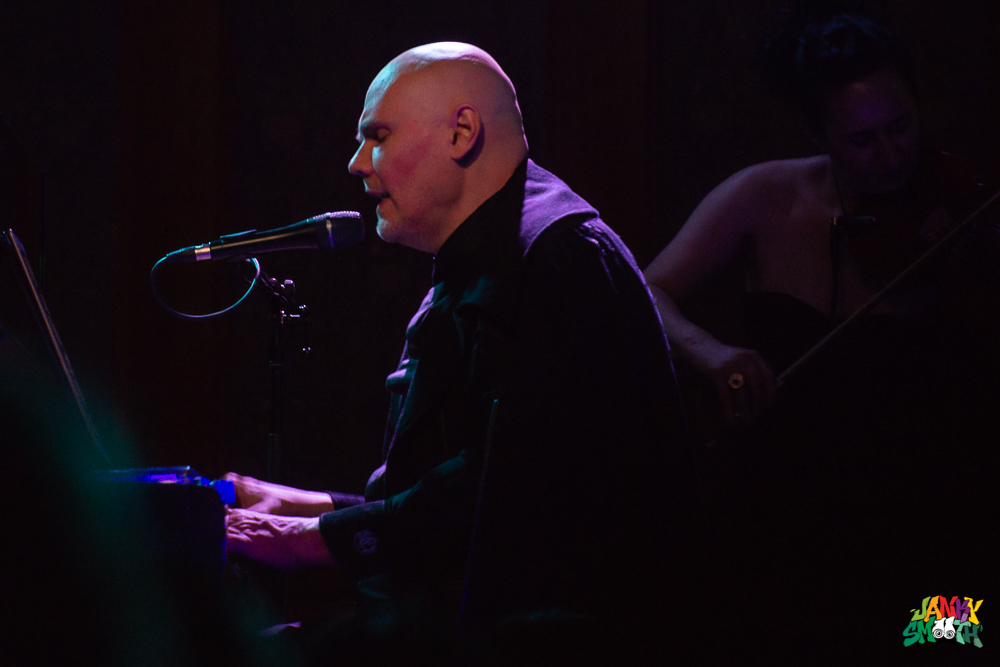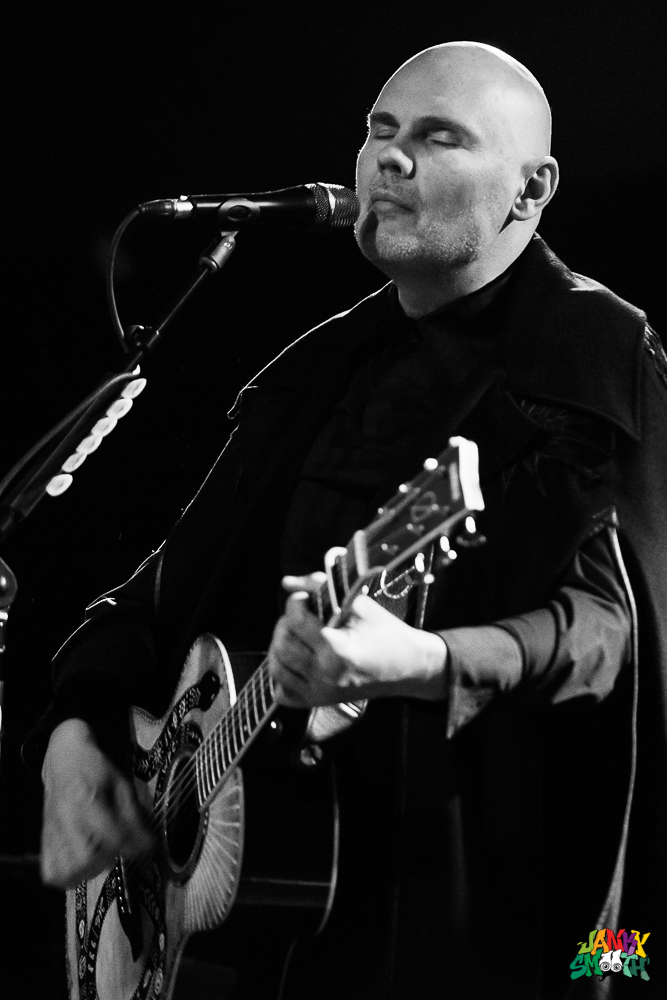 The second set began with James Iha's appearance and after doing three songs, William went into a Zwan song, "The Empty Sea". William went into how he bought an old jukebox for his home in Chicago so his children can grow up listening to classic American music, in this case country/western. He played three covers including Waylon Jennings' "Hangin' On", then a 'Little' Jimmy Dickens' "Another Bridge to Burn", and finally, in a soul stirring surprise, William sang the Moody Blues' classic, "Nights in White Satin".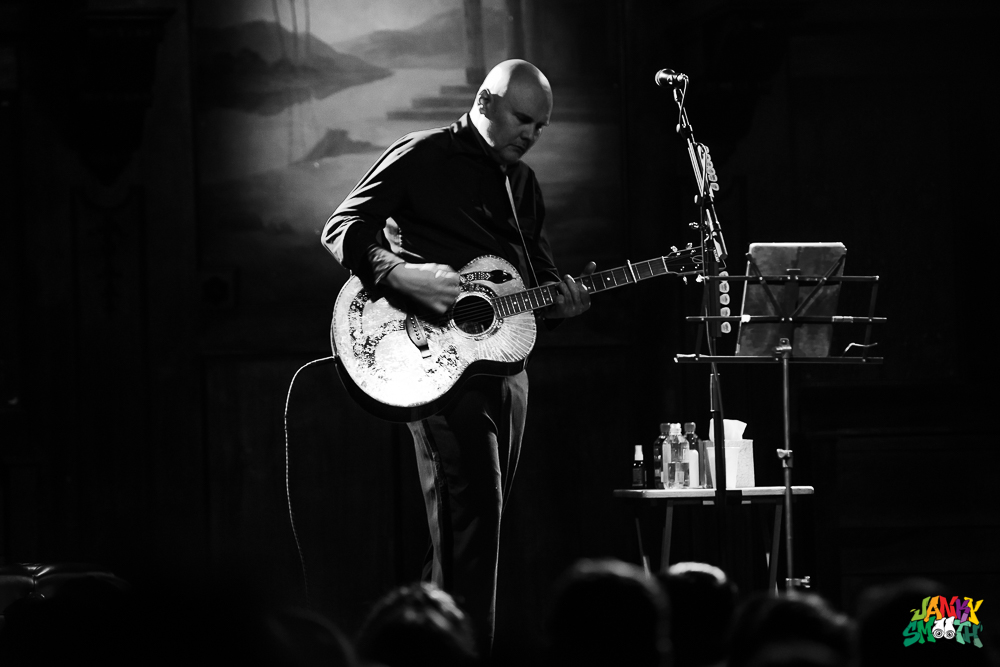 Once the set was finished and the audience gave him a standing ovation, he returned for an encore that featured two Smashing Pumpkins songs and a Zwan tune in between. Throughout the night he delivered the deep cuts, meant for only true fans to appreciate. He introduced his closer by asking the audience to sing along but warning them they had to repeat the chorus the correct number of times or receive what he called 'the look", a disappointed death stare he gives any musician that fails his vision. That closing song was "Silvery Sometimes (Ghosts)", the chorus of which goes as such:
We're in the middle
We're in the middle, Ghosts
Once the concert had reached its end, every single person in the audience was wowed into a new appreciation for this brilliant artist. We got to see more range, depth, and maturity to William Corgan than we thought most musicians could even possess.
I'd have to say my three favorite moments were "Blew Away" because Pisces Iscariot was the first album I ever listened to as a child, "1979" because it's the classic, and "Nights in White Satin" because it was too powerful to ever describe to you.
Words by: Rob Shepyer
Photos by: Jessica Moncrief