The (Drama Club) Kids Are Alright: Bright Eyes and Cate Le Bon at the Greek Theatre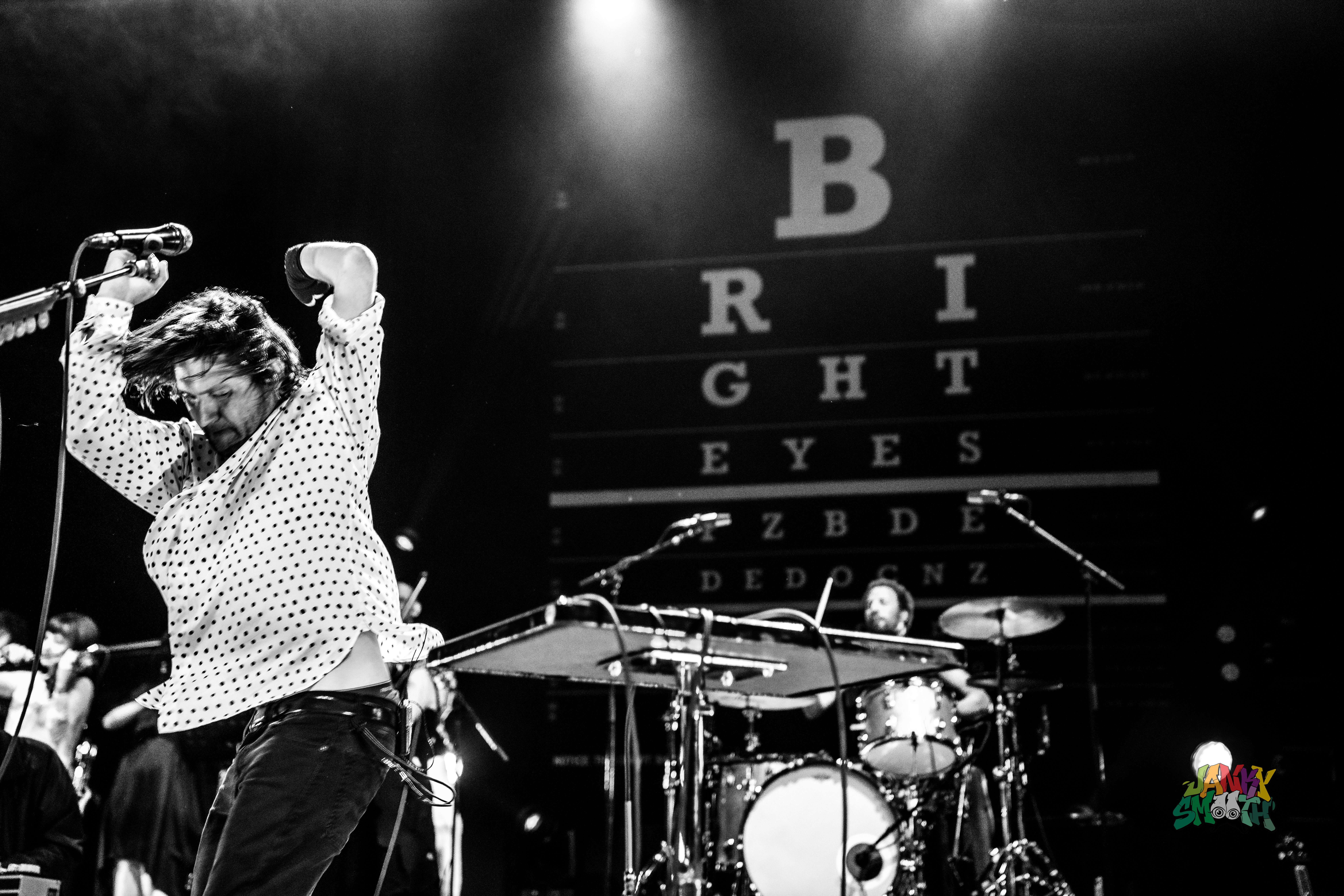 Words by: Hunter Hall
Photos by: Taylor Wong
In the early 2000s, Connor Oberst tapped into the sadcore, indie rock zeitgeist that would define Bright Eyes and become cornerstone soundtracks for sensitive teens in their most formative years. Twenty years later, these now 30-40 somethings packed the Greek Theatre for Bright Eyes' first concert in Los Angeles in a decade. With a perfectly curated set list of songs from each era, Bright Eyes delivered exactly what fans hoped they could expect — Dylan-esque lyrics sung in a quivery voice that would take them back to their high school days. What was not expected, at least by myself, was how a show to tour a 2 year old album and some fan-favorite hits really became a night at the theater.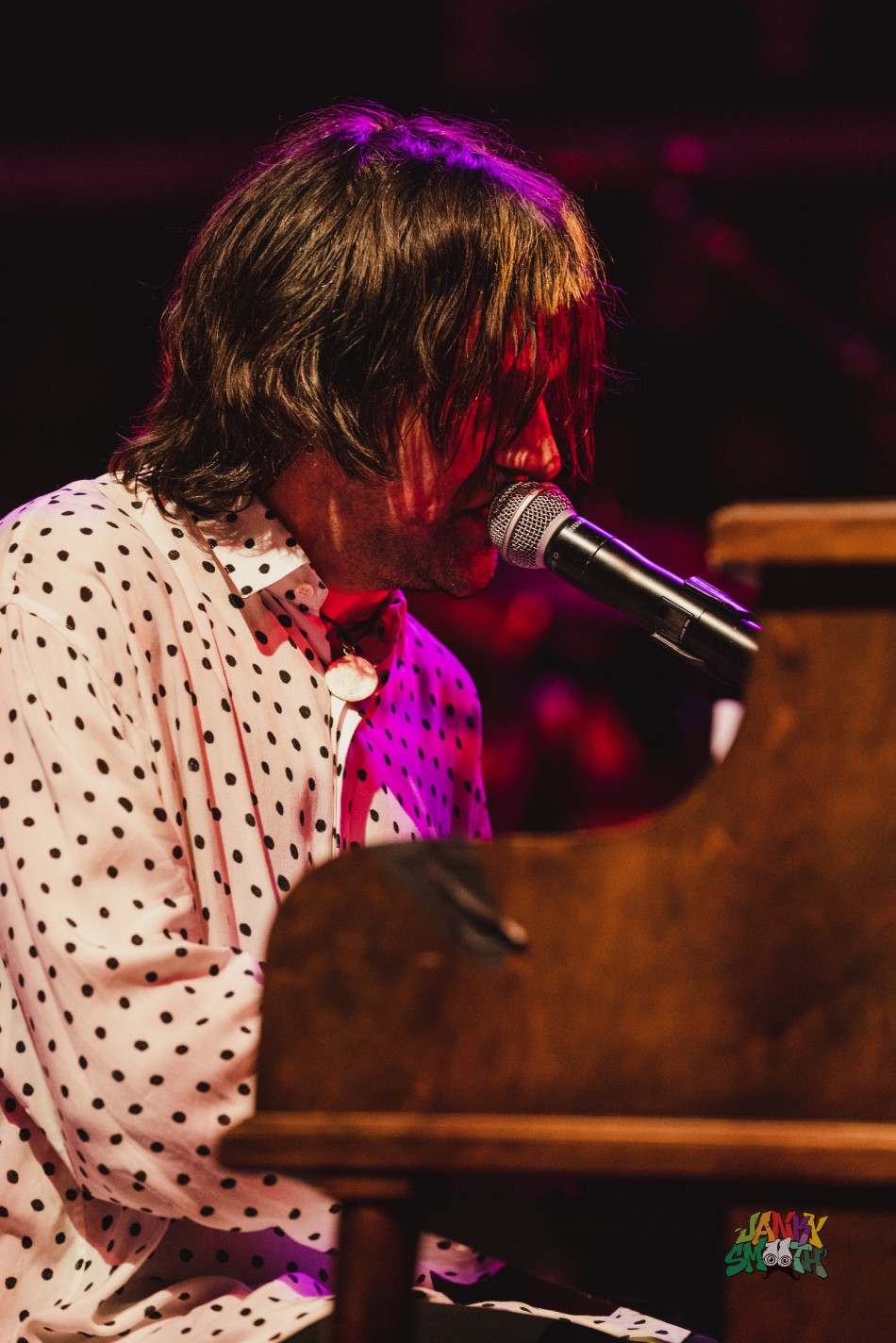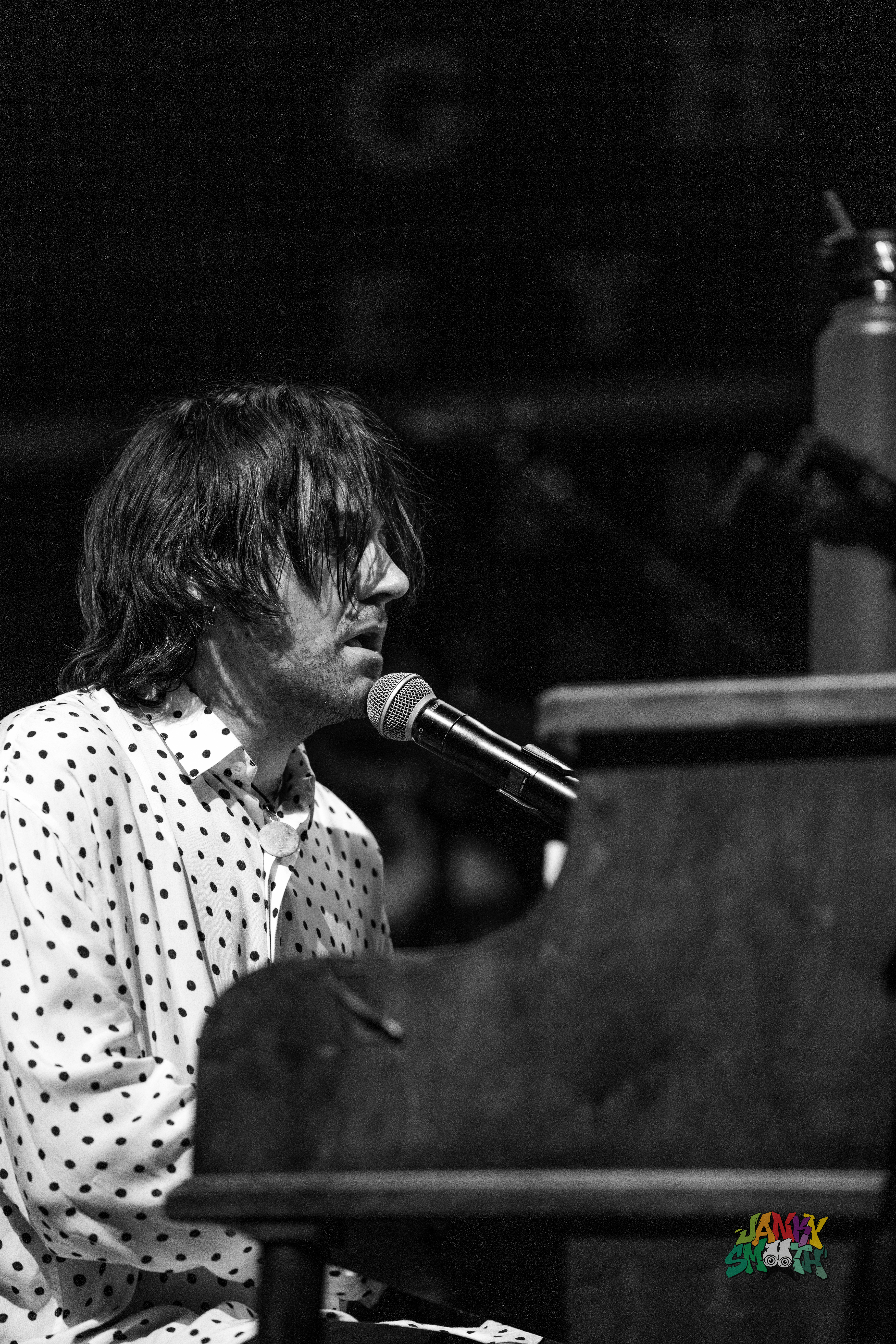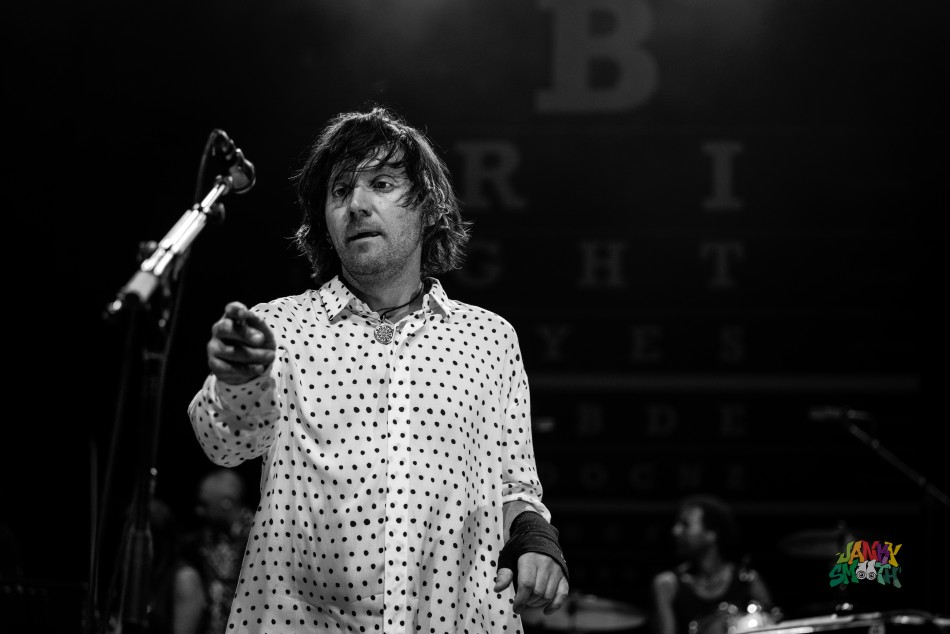 Opening for Bright Eyes was Cate Le Bon, who served as the perfect prologue for the play to come. The band was costumed in a potluck of delicious 70s suites, suede fringe, and thick bangs; a variety of artsy looks not much different than the crowd before them. At the center of the stage, Le Bon herself was cloaked in a dark chemise and chainmail hood; she was a Johannes Vermeer painting come to life.
Le Bon and her band's multidirectional look transcended into their sound. Saxophones and synth combined with groovy baselines as they primarily played through their 2022 album, "Pompeii" which called to mind a funky, haunted Sharon Van Etten vibe. I hadn't heard much of Cate Le Bon before the night, but I found myself transfixed by her baroque-pop tunes, and I've been playing on repeat since.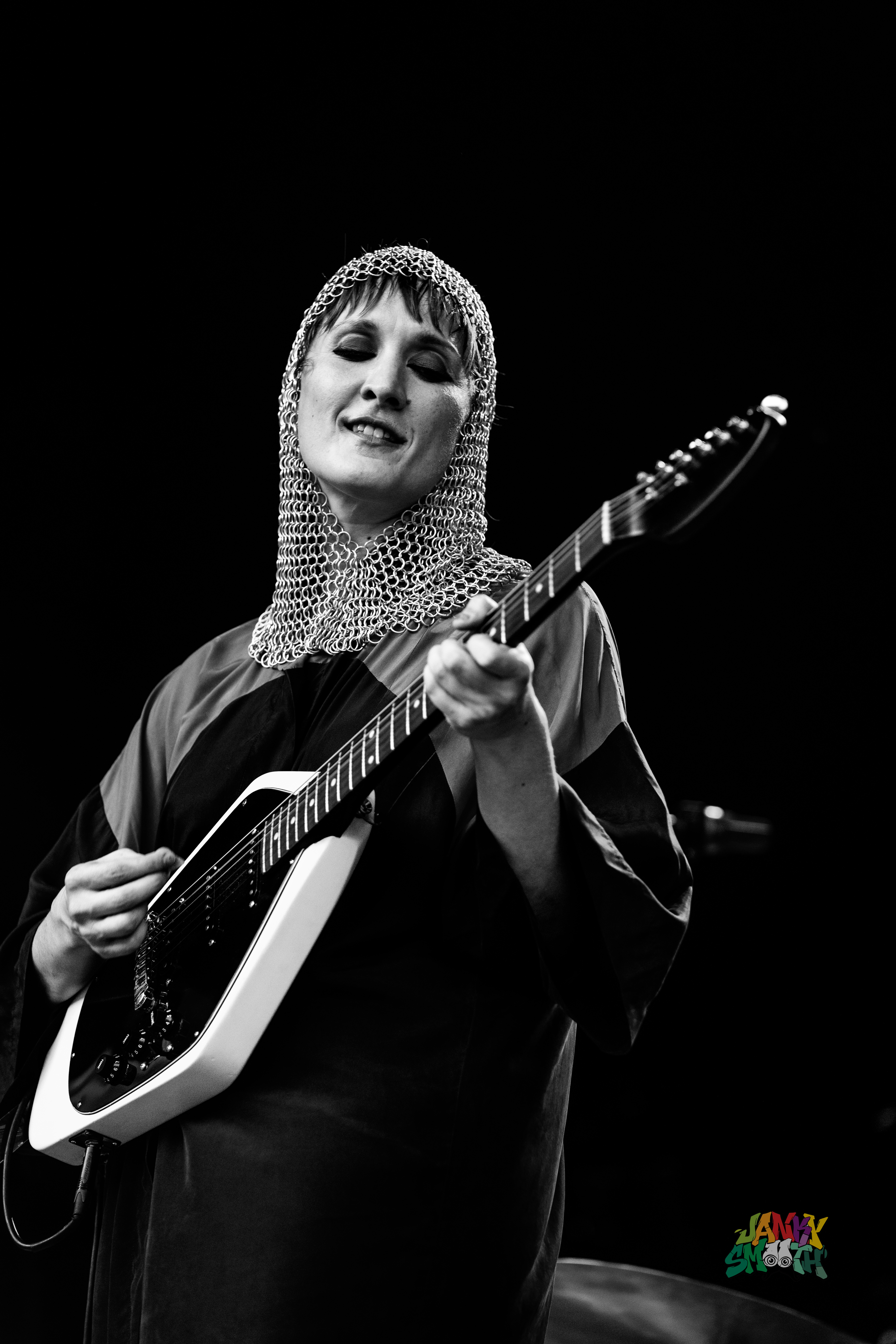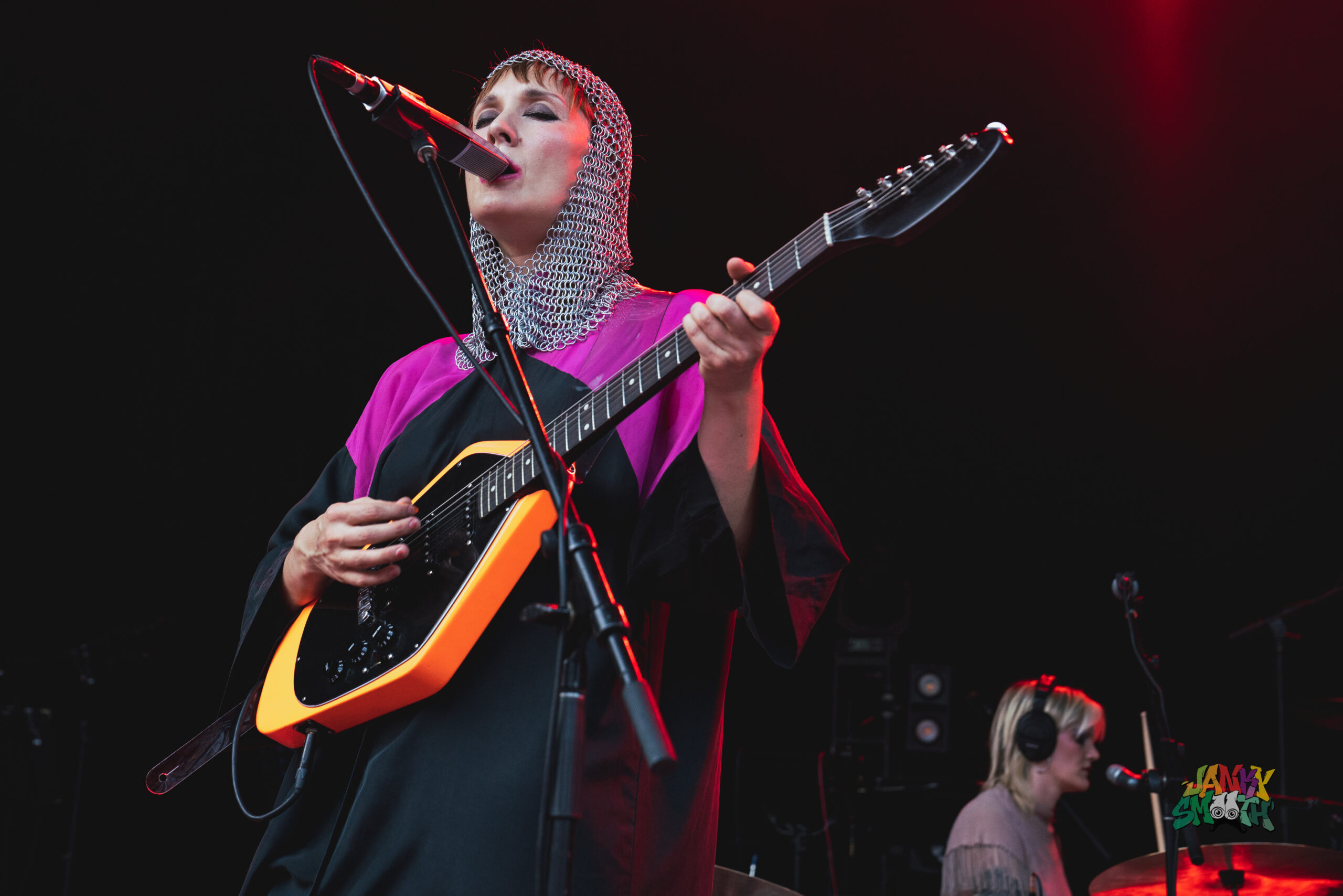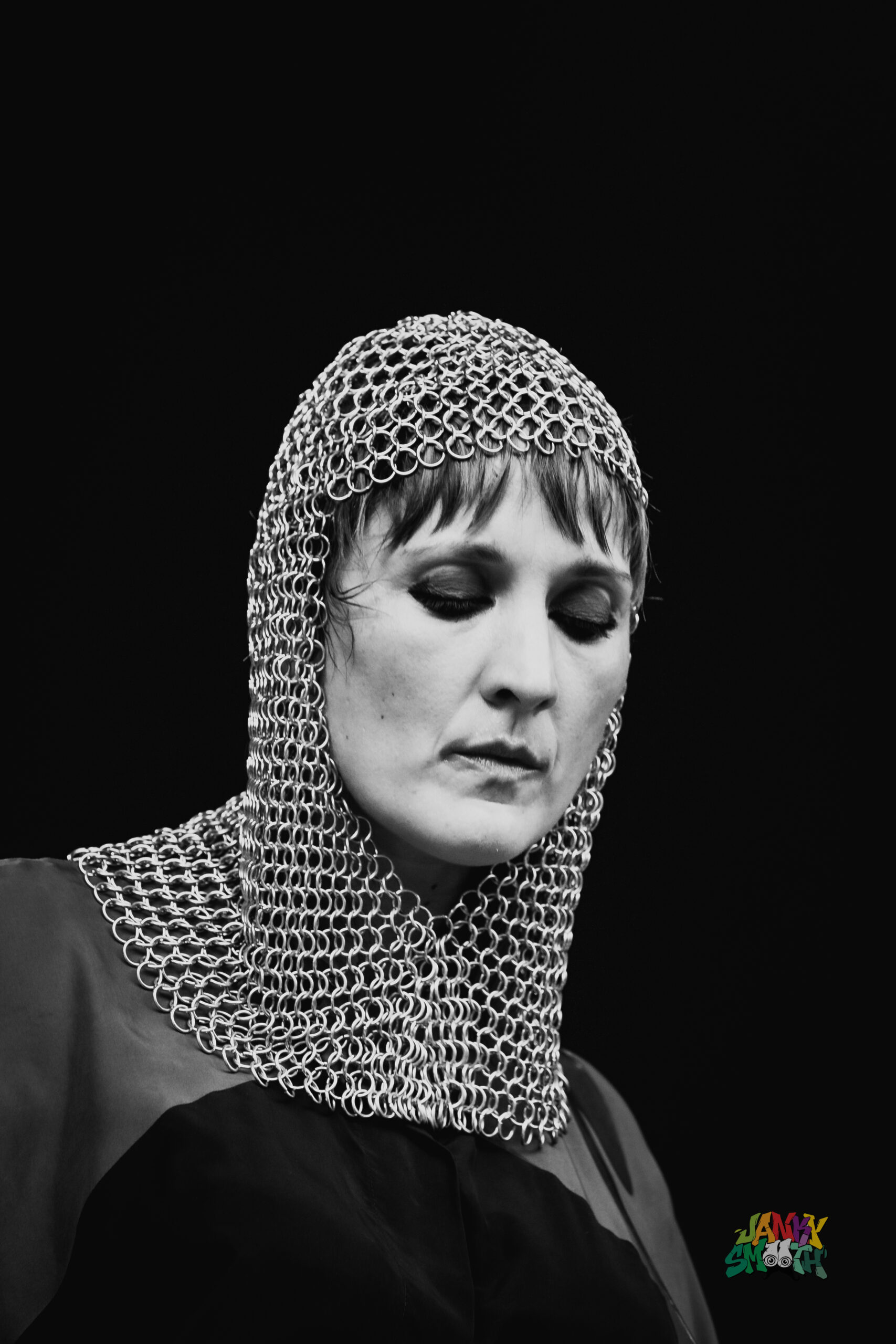 After intermission, with the heat of the day turning into a cool midsummer night and under a speckle of stars, Bright Eyes took the stage. They began their set with "Dance and Sing," one of my favorites from their 2020 album "Down in the Weeds, Where the World Once Was." Oberst bounced around the stage erratically while a full 12-piece orchestra (who played their role as ensemble cast with as much conviction as our lead) swayed behind him. The heightened drama that the violins, cellos, and horns brought to the song set the tone for what screaming fans could expect for the rest of the night, and it helped fill the sound of an open-air venue making the outdoor event feel contained and intimate.
Oberst spent the next two hours continuing to dance on through and sing. "Mariana Trench," a song I used to find cheesy and would usually skip, perhaps benefited the most from the backing of the orchestra. The earnestness in Oberst's voice made the song more effective than the more polished recorded version, and with the crowd echoing back the lyrics like a Greek Chorus, the heartache of the song felt palpable.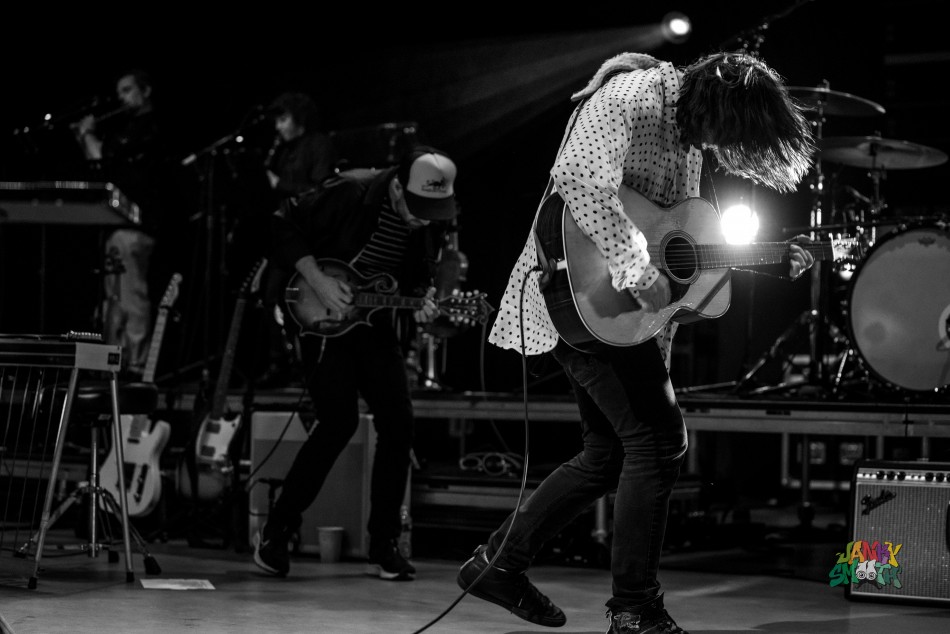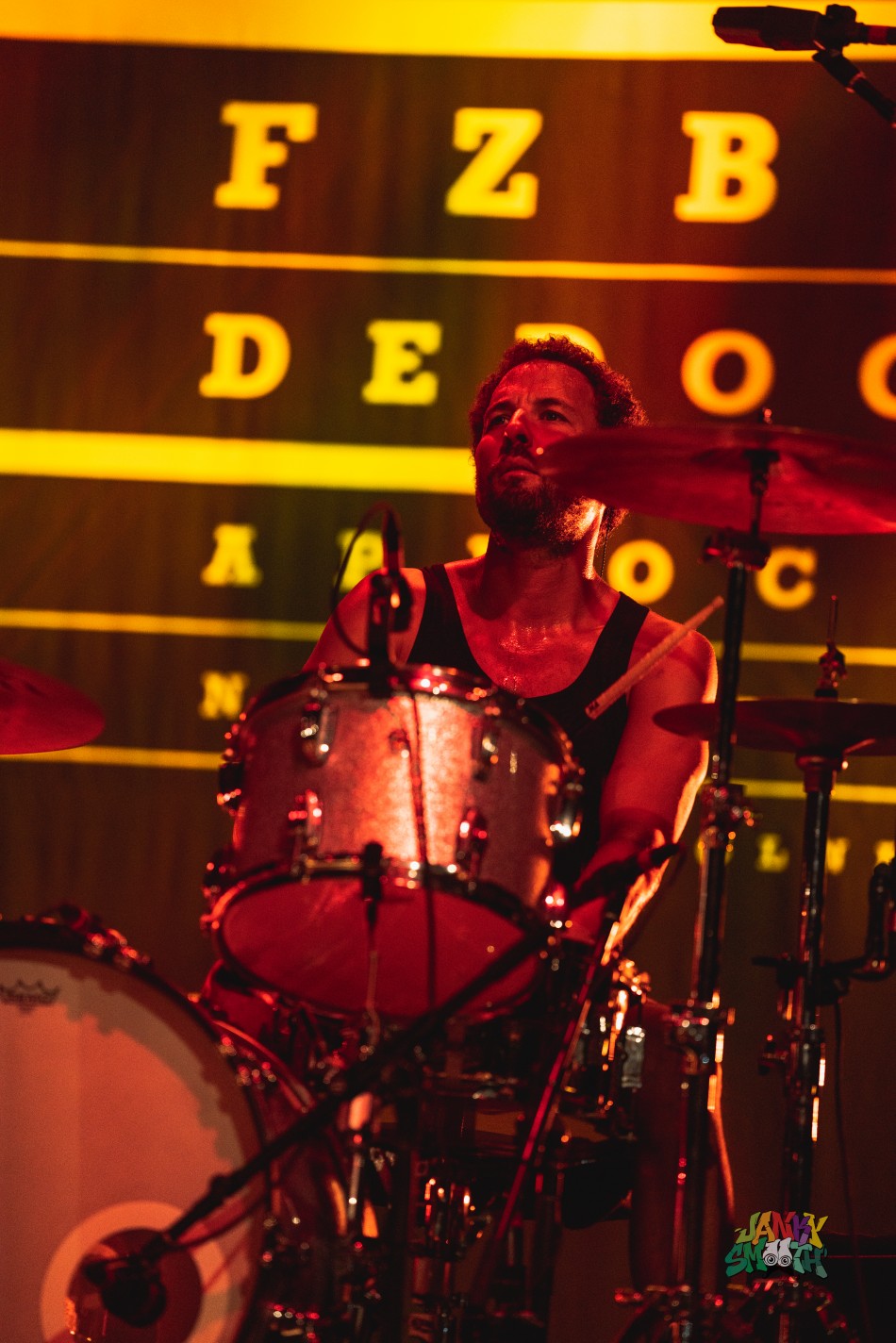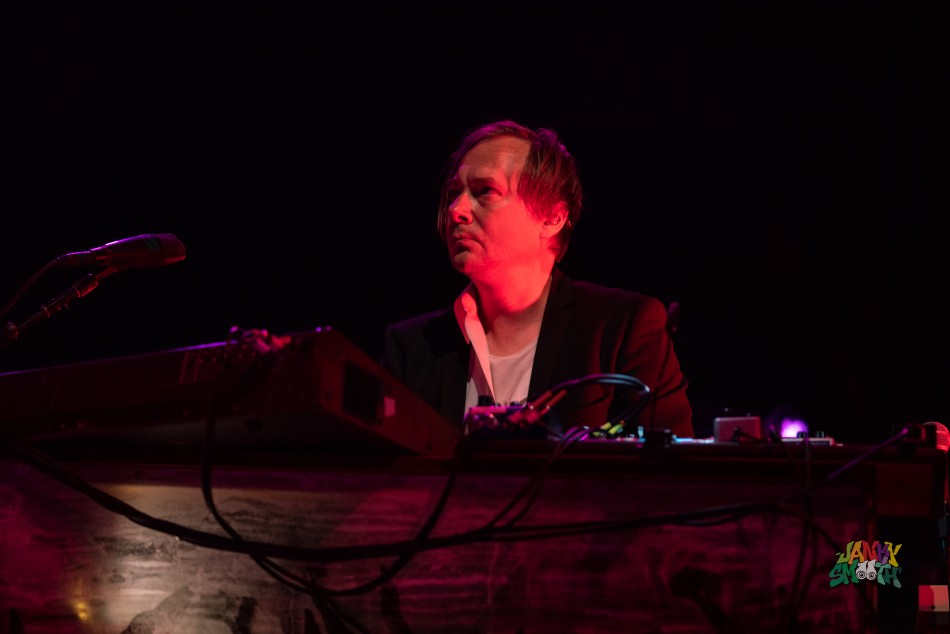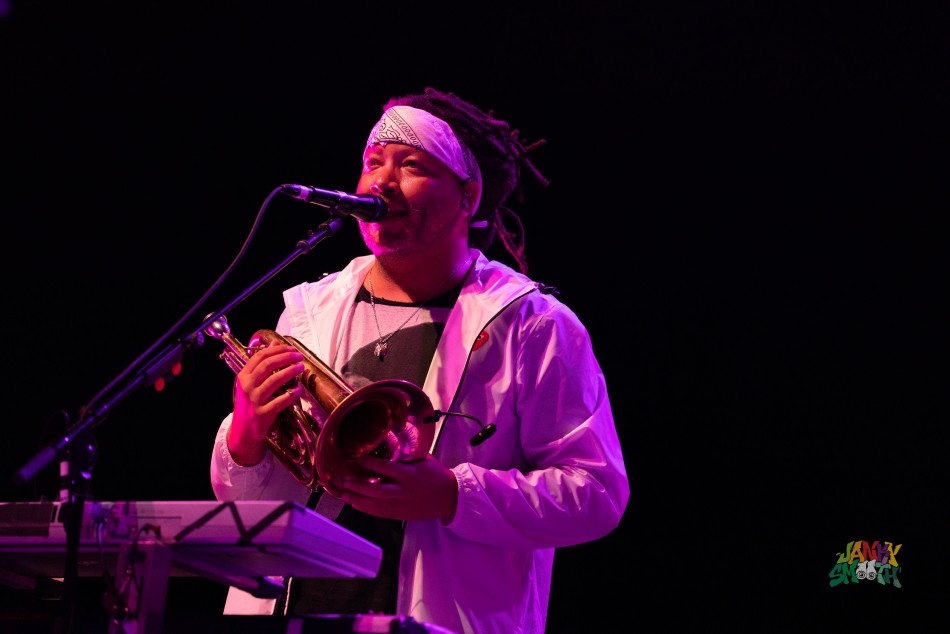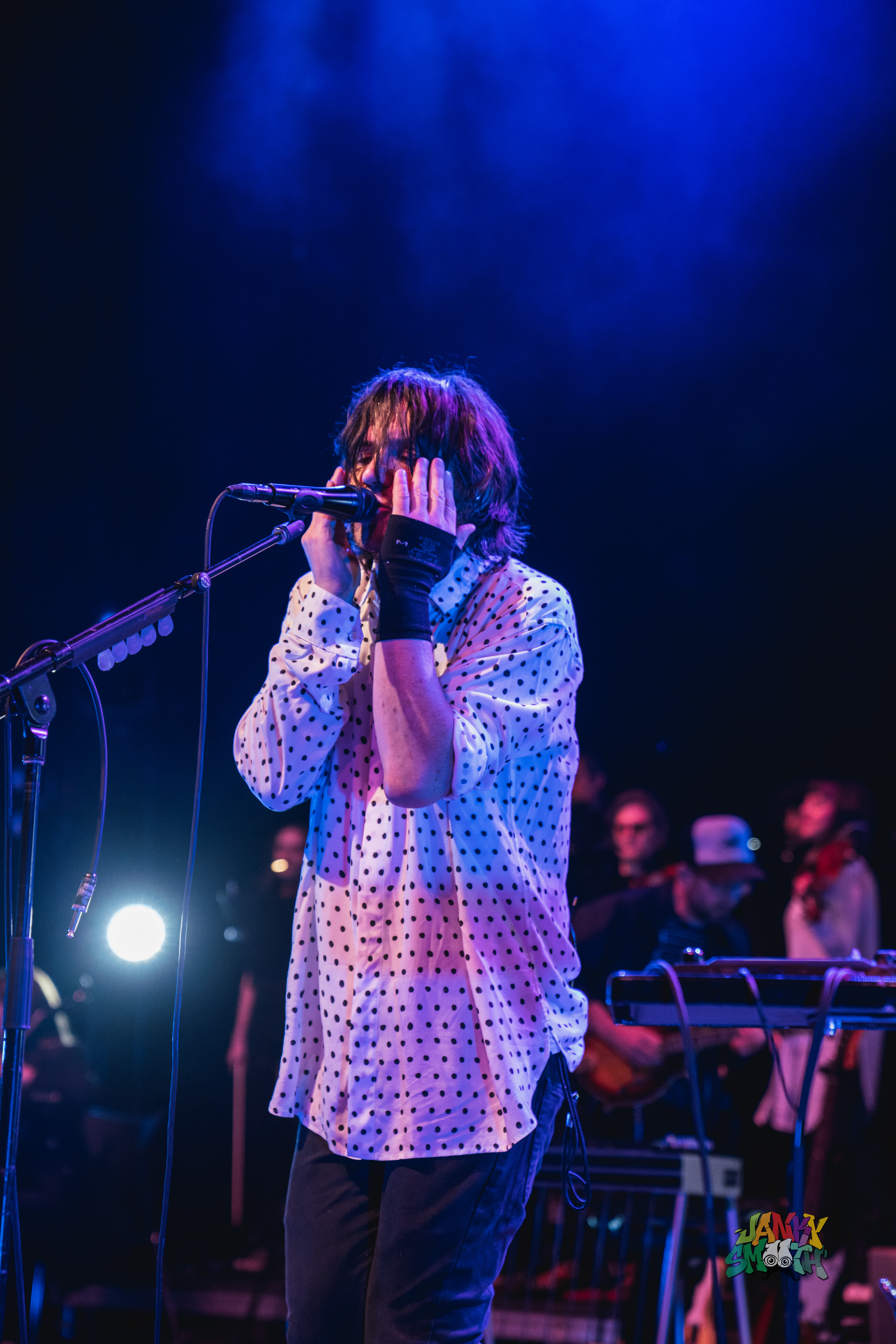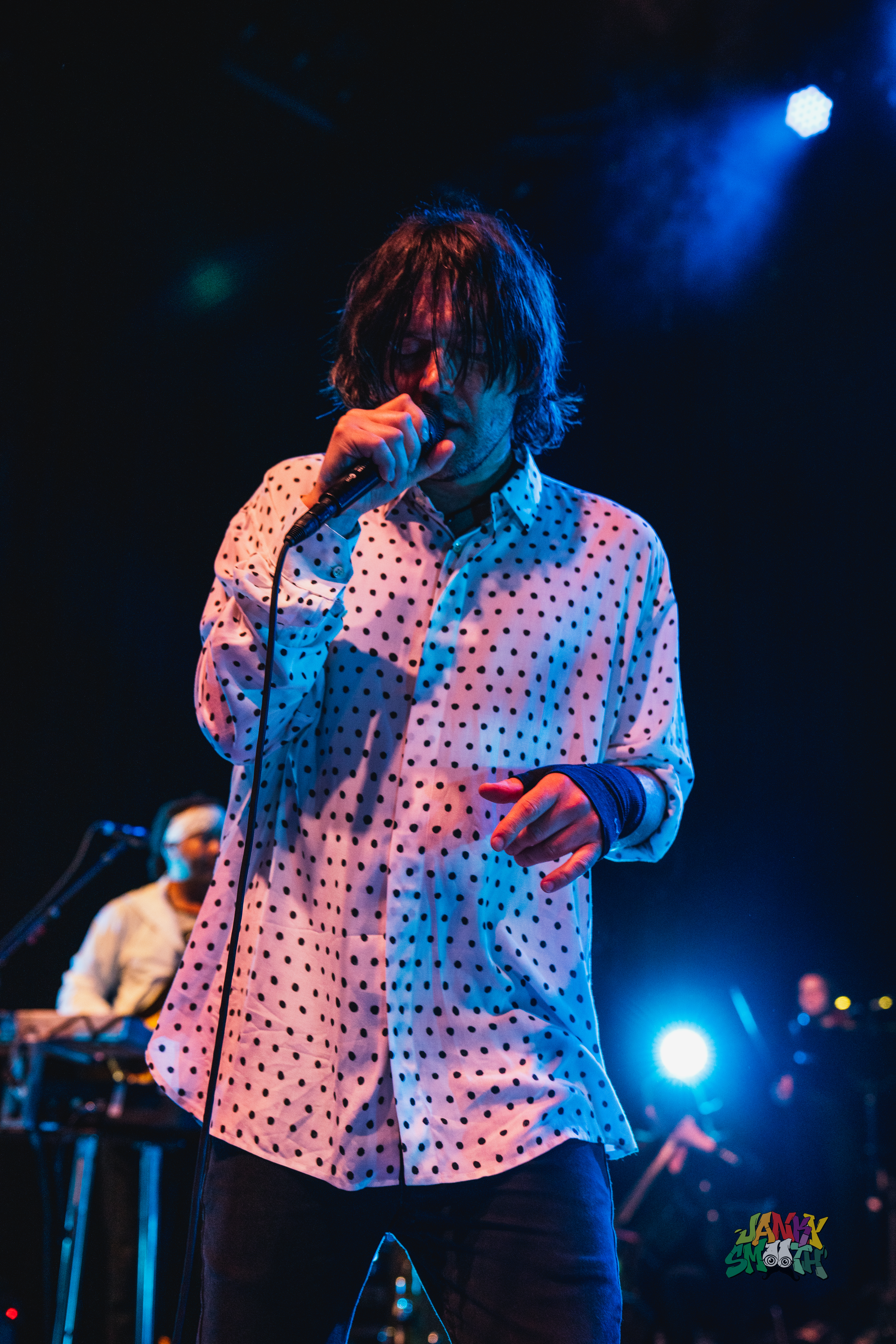 Bright Eyes performed their way through 19 songs, touching on most of their catalog while highlighting albums "Down in the Weeds, Where the World Once Was" and "I'm Wide Awake, It's Morning." I was surprised that the crowd responded with just as much enthusiasm to newer songs like "One and Done" and "Persona non grata" as they did to classics like "Lover I Don't Have to Love" and "Poison Oak."
At the end of the night, and drenched in sweat from his all-star theatrical performance, Oberst led the encore with "First Day of My Life." Slightly slowed and stripped down, but with the addition of a flute and mandolin, this rendition cemented that Bright Eyes' melancholy, wistful sounds have and always will transcend beyond the halls of high school. It's not just nostalgia that keeps fans around — Oberst's poetry speaks to the human experience at all stages of life, and Bright Eyes gave us a night at the theater that those in attendance won't soon forget.