Janky Smooth Top 25 Bands & Artists To Watch in 2017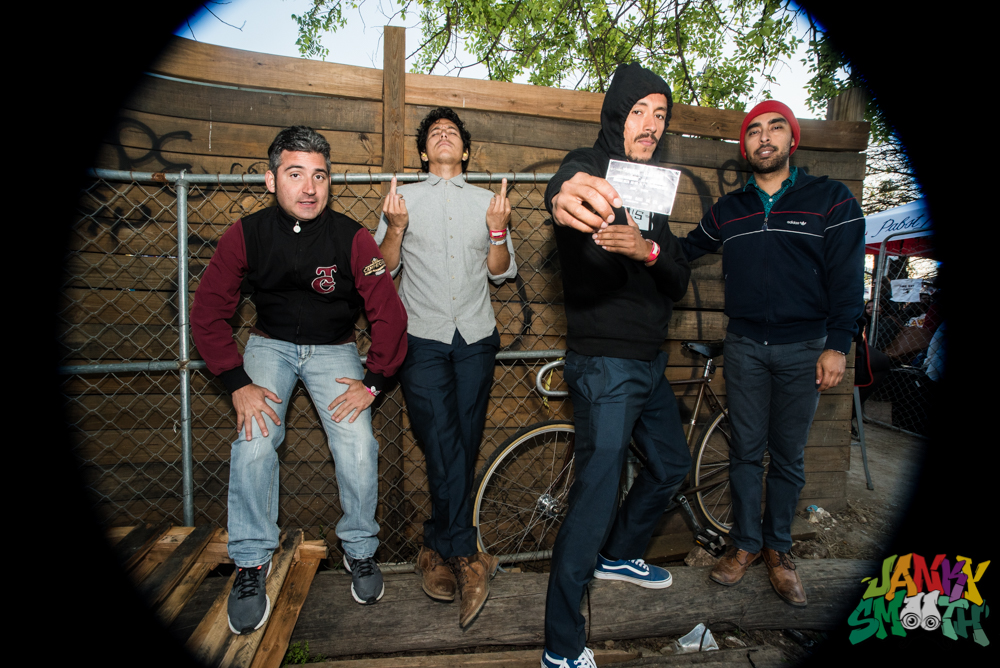 We take a fanboy/girl approach to music journalism in that most of us will gush over the artists we love and speak with a jaded cynicism about everyone else. That isn't what this list of Top 25 Bands & Artists to Check Out in 2017 is about, though. (see disclaimer below)
Luckily, there are more bands and little pockets of diverse music, art collectives and scenes all throughout the city right now than there ever has been. That's not the weird part. The weird part is that, love 'em or hate them; SO MANY of these bands, DJ's, sound designers and MC's are in it for authentic and genuine artistic motives. Once, for all intents and purposes the music industry died, all the head shot, MI, blow dried Ken and Barbies that occupied a significant percentage of the "forever chasing the corporate art dollar" population in Los Angeles re-evaluated their lives, they scattered into television, movies and production and then…
… the kids in the garages and practice spaces began their rule.
Without the old worldwide distribution network and formulaic spreadsheets in place, the amount of time it takes for good bands to go from touring the west coast to touring the western hemisphere varies, sometimes on clicks and algorithms and other times, realizations that maybe they're not that good after all. Upside- more good bands do well enough to sustain their own life now than they ever have before since there always seems like there's a tour to jump on. Downside- the amount of good NEW bands and musicians that became bonafide arena act "rock stars" in the past 5 years is exactly ZERO (no matter how much of an iconic rock star you think Ty is- 99% of the world's population will never hear the name, Ty Segall.) Festivals don't count- sorry, Tame Impala. But with Kevin Parker currently in the studio with Lady Gaga, it'll inevitably be a garage band from Perth Australia that does only what the carefully crafted major label sound and image of Imagine Dragons has done in the past 10 years. I wish it was YOU, Ty. But I digress…
…My point WAS, we have a few bands from last year's top 20 on this list again and it's only because we caught SO many so EARLY in the life of their music.
With the political, social and emotional climate of the entire world with the Brexit's and Trump's and global rejection of outsiders, currencies and austerity measures, our publicly espoused opinions coupled with connectivity is pushing us further apart as a species. Anger, resentment and mistrust seem to be turning to rage, riot and abandon. Is it the media creating this anxiety? Does life imitate art? Will we ever find out if the chicken or the egg came first when we venture into the black hole for the first time?
Something tells me 2017 is going to be an explosive year for music on this planet of 8 billion people that was only meant to support 4b. It feels like anything can happen…
~Danny B~
Prediction

: With the over saturation of the garage dwelling mongrels of punk/psych/rock, we predict that some type of thrash/doom/metal amalgamation mangles the NuMetal status quo, along with a BIGGER return of R&B/backpack/conscious rap. Stopping just short of thinking trap or the beat culture epitomized by Low End Theory is going ANYWHERE, I do think that Frank Ocean's 2016 album, "Blonde" sent enough shockwaves all throughout music to have a HUGE impact on the future of music.
disclaimer

: This in no way is meant to represent a ranking for any of these bands. This is purely a prediction on which bands, musicians, MC's and DJ's make the biggest leaps in popularity and global appeal with a focus on bands most Janky contributors have seen live at LEAST once in the past 12 months. That's why MOST of the bands we have our eye on are L.A. based bands, because we KNOW these fools can do it live.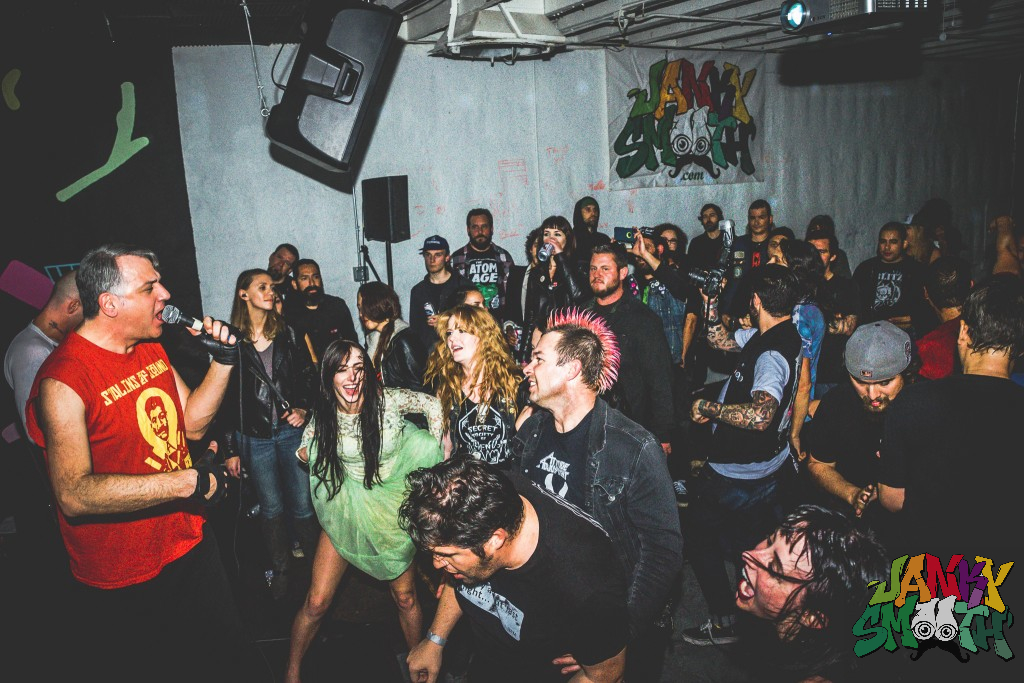 Janky Smooth Top 25 Artists to Watch in 2017
Ho99o9– Yes, once again, Ho99o9 is our top act to watch in 2017. After watching the evolution of their live show and knowing that their first full length,

"United States of Ho99o9"

is dropping sometime in 2017, the Death Kult 999 fanclub will make

Jonestown

look like a

Yoga Retreat

. Their tortured sound of heavy beats of hardcore punk meets New Jersey trap-core, is the perfect mutt of music meeting a borderline horrific aesthetic of high fashion that puts platform heels on Chuck Taylor's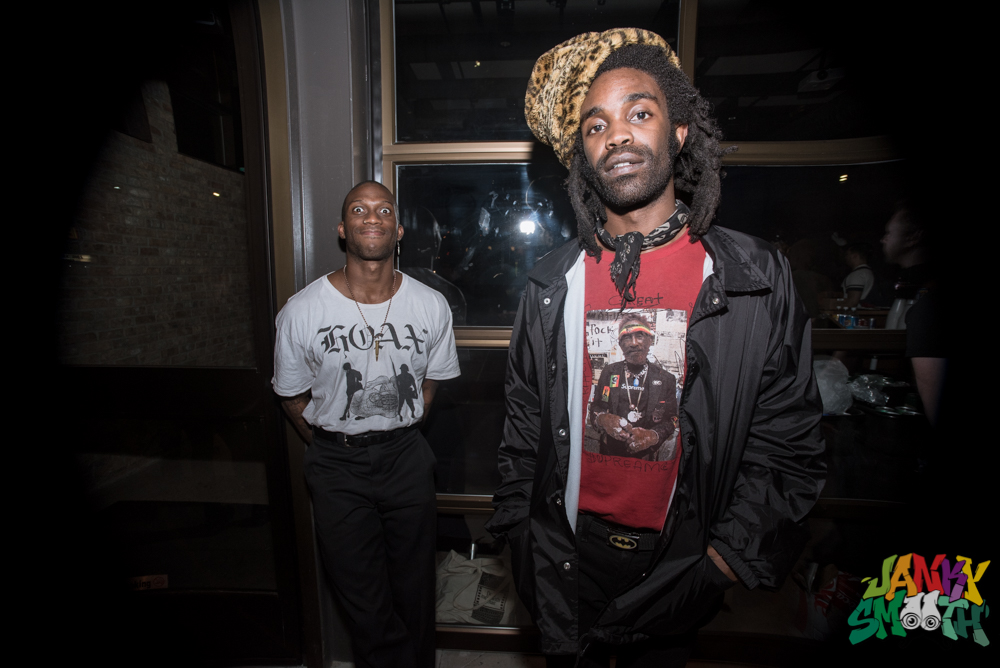 Chicano Batman– Janky Smooth first caught up with Chicano Batman at the Burger Records Hotel Vegas showcase at SXSW 2016, in which the highly intoxicating virtuosity of their do-whop, meets Mo-Town meets psych rock potion, was almost as euphoric as the conversation we had about the Democratic Primary for President on the Janky Smooth and the NSA show on Dash Radio. We've already had

"Freedom is Free"

, the band's 3rd full length that's set to drop on March 3rd on a never ending loop. There is a remarkable musicality that makes this nostalgic sound quite innovative and our insatiable appetite for the vintage vibes of the opening track,

"Passed You By"

and the woke commentary of Bardo Martinez over the funky basslines of

"The Taker Story"

make their undeniable crossover appeal feel safe to any music snob that fears the intimacy achieved by this album transcending scenes and into the masses. We should all share their love with the world.
Cherry Glazerr– The last we saw Cherry Glazerr was at the best concert of 2016, Desert Daze at the Institute of Mentalphysics in Joshua Tree, California. There was a distinct difference in the demeanor and aesthetic of lead song writer, Clementine Creevy. Creevy seems to have rejected the sparkly, fashionista-esque coming of age, as of late as she transitions from cute little teeny bopper to a formidable woman with something to say. I have been known to read too much into people's thoughts that I can't really hear but it was evident on stage at Desert Daze in the form of a t-shirt, knee length black skirt and an intensity in her face that seems to have replaced eyeliner. It may seem a bit shallow to discuss the looks of a female fronted band releasing their sophomore album in a week but trust us, we're saying it like it's a good thing. With the knowledge that the new album was named Apocalipstick and the lead single called, "Told you I'd be with guys" it's not too much of a stretch to draw some conclusions. We're even bigger fans of awakenings than we are of independent music but when you mix the two together… pay dirt. Music needs more pissed off kids with a wide appeal that are writing good songs that actually say something and Cherry Glazerr is that and a significant amount more.
Iron Reagan– Putting our money where our mouth is with our prediction for thrash metal in 2017, Iron Reagan is set to chew up all the bubble gum and spit them out with their album

Crossover Ministry

due out in February of 2017. These fucks are due for a score.
Meatbodies– Our concern for Meatbodies is that the double duty face melt moonlighting of

Fuzz

bassist and lead lazer facer of Meatbodies,

Chad Ubovich

is that he might've softened the sound of his Meatbody baby in a search for sustenance for his aching bones that only a FIDLAR sophomore score could bring him. We've "liked" what we heard so far but lament the loss of the laser and a premature softening that should NEVER occur before the 3rd album. We haven't heard the entirety of

"Alice"

yet so we might be projecting a bit too much but placing them at #5 shows that we've learned that when we worry about losing some of the bands and musicians that inspire us- Those bands BLOW THE FUCK UP.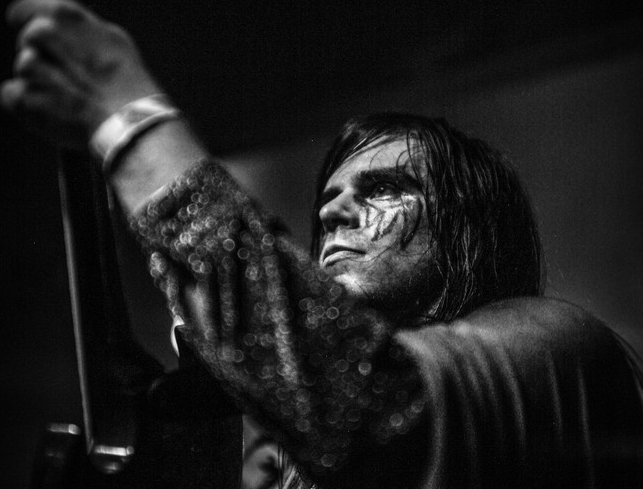 The Regrettes– The Regrettes are one of those bands that were born an irresistible force of teenage tone junkies. They are punks that are being dunked into the deep pockets of a major label for their debut LP.

Warner music

will lose the money they spend to make Regrettes HUGE, like

Island Records

did with Deap Vally/Sistrionix.

But then

Deap Vally indie'd their sophomore in 2016 onto a tour with the Chili Peppers (which sounds kind of lame unless you're Deap Vally).
Hodgy Beats–

With a well publicized public fallout with ex Odd Future mate, Tyler at Camp Flog Gnaw in 2015 (which seems to have been resolved quickly since this record is out on the Odd Future label) and the end of MellowHype at the beginning of 2016, by December, Hodgy Beats had released his first full length solo effort after a year of dropping one fiery teaser track after another. Hodgy definitely got a fire in his belly and that is a GREAT sign.
Slow Hollows–

with their sophomore album, Romantic dropping in Nov 2016, a current tour supporting Cherry Glazerr and a collaboration with Tyler, The Creator under the belt of lead singer, Austin Feinberg, Slow Hollows and their style of a more progressive, post punk seem ready to pop!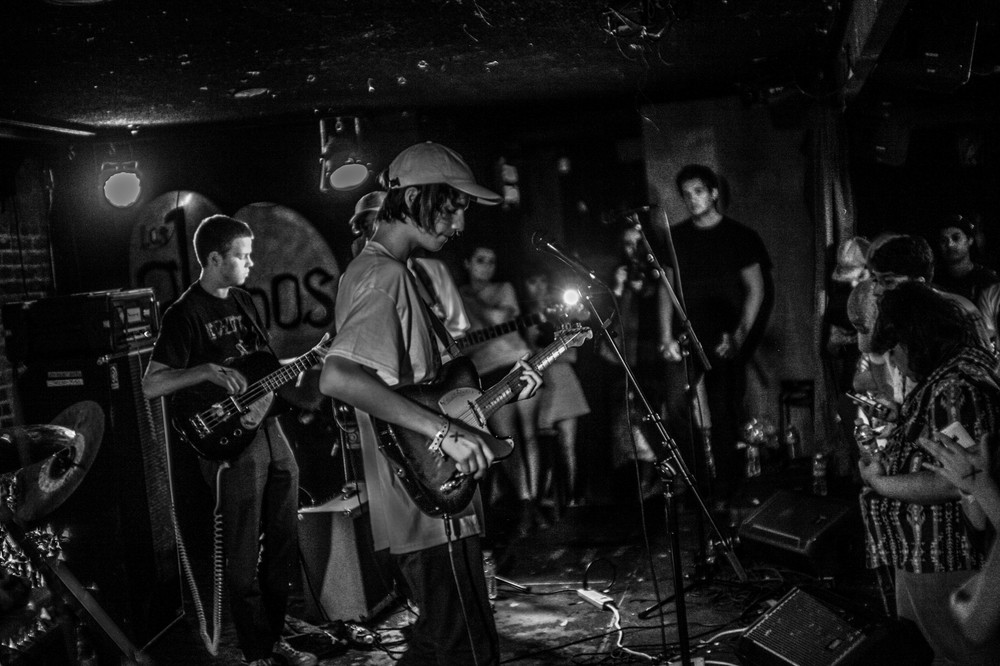 Sampha– Sampha has been around forever and seemingly collaborated with everyone but he has yet to release his own solo, full length album. His 2016 track, "Blood On Me" made our contributors list of Top Songs of 2016 and if his album,

"Process"

is ANYTHING like that, then we expect his 2017 to be HUGE.
Sleep– Yes. It's true. Sleep WILL have a NEW full length album in 2017. We don't know when but we do know a few dates were announced for end of January and a handful of dates in April. Young hipsters and "swear they were there's" are SURE to give Sleep a swollen fan base the likes of which they have yet to experience outside the legions of stoner and doom metal fans that have worshipped at the alter of Dopesmoker for over 10 years. We fully expect a

Cocksparrer

and

Neutral Milk Hotel

effect for Sleep.
Sloppy Jane–

Sloppy Jane

Guitarist, Sara Cath don't give a fuck about power chords or conventional riff; and we like that. Lead Singer, Haley Dahl barely, gives a fuck about her vocal chords and occasional axe. (see grammar on last sentence if you wondered where your trigger warning was) The now quietly notorious nudity of a Sloppy Jane show polarizes as all good art should. With no fucks to give, Sloppy Jane defies the societal norms of human behavior, being "a girl", the protocol of wearing clothes in public and YOUR idea of what being punk is or should sound like. It's a fatal con-cock-shun. All the exposed tits and vagina in the world might make you popular but it doesn't make you a GOOD band or song writer and Sloppy Jane are that, at the VERY least. After seeing Slop a handful of times this year and premiering the video for "Aunt Rosie's Garden", I really hope their next release captures the fidelity of their live show. For if they can, it might carry them to distant lands like the broadband, dsl and fiber that will carry that sound and the band to places that the Sloppiest have maybe never been before. See: Voluptuous Horror of Karen Black.
Death Valley Girls– How could Death Valley Girls POSSIBLY have a better year than they did in 2016? Well, we'll tell ya; we spoke with Bonnie Bloomgarden (Bonz Doomgarden) when DVG was tracking in the studio at the end of 2016 and I felt her smirk over text message when I commented that I hoped the new record is just an incremental amount more metal than the hints they dropped into the sound of

Glow in the Dark

. The 60's retro sound that's been popular over the past few years was subtly rebuked by DVG and transformed to 70's power rock ala

Alice Cooper/KISS

-esque vibes of their sophomore album, which is ALL OVER our Best of 2016 lists.
The Birth Defects– The mutations in their DNA that some might view as defective have made The Birth Defects the most hardcore band in their L.A. Burger/Lolipop Records adjacent peer group; and it isn't even close. They made this abundantly clear on their 2015,

Ty Segall produced debut,

The First 8 Mistakes,

which scorched a small piece of Earth back when they were still a "super group" of sorts. Now that they ditched the name recognition for artistic allegiance, lead songwriter and head ninja in charge, Jason Finazzo has recruited a band of hungry, hard hitting, spastic spandex clad freaks, ready to feast on your pop sensibilities.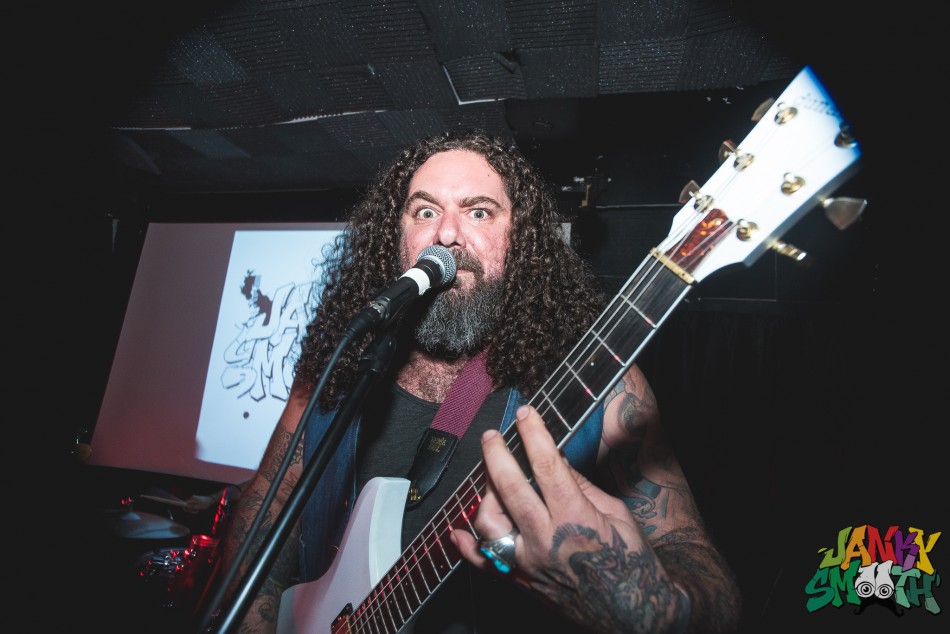 Clit Kat- Clit Kat is the first Penniback Records band on this list and the 4th in a row that played Janky Fest. But Clit Kat aren't JUST another band on the Penniback label. Two of it's members are the founders of Penniback itself- Julian Montano and Luis Ho. Clit Kat only have a collection of extremely disjointed songs on their bandcamp that they dub,

"Meowcore"

. Some songs are :32 long, rarely a one that is over 2 minutes. But it's what I've seen from them in their live show that allows me to justify putting them on this list. Clit Kat are super different, not only from other bands on their own label but from any band on any label. I hope they are able to translate their thrashy live show goodness onto 2″ tape along with the confrontational yet stand offishness of lead singer, "Mag Kat". Shout out to the hardest hitting and hardest working drummer at Penniback.
Zig Zags–

a well respected mainstay among lineups in Los Angeles for the past few years, Zig Zags have thrashed their way into a mini library of EP's, LP's, Live and split releases while simultaneously laying in the cut of a guilty but formidable pleasure for 80's thrash that is about to explode out of the hearts and genitals of burgeoning thrash kids all over America. I just heard a track (premiering on Feb 2nd) from the band that sounds like it could've been on Kill em All.

(see for Metallica/CIA)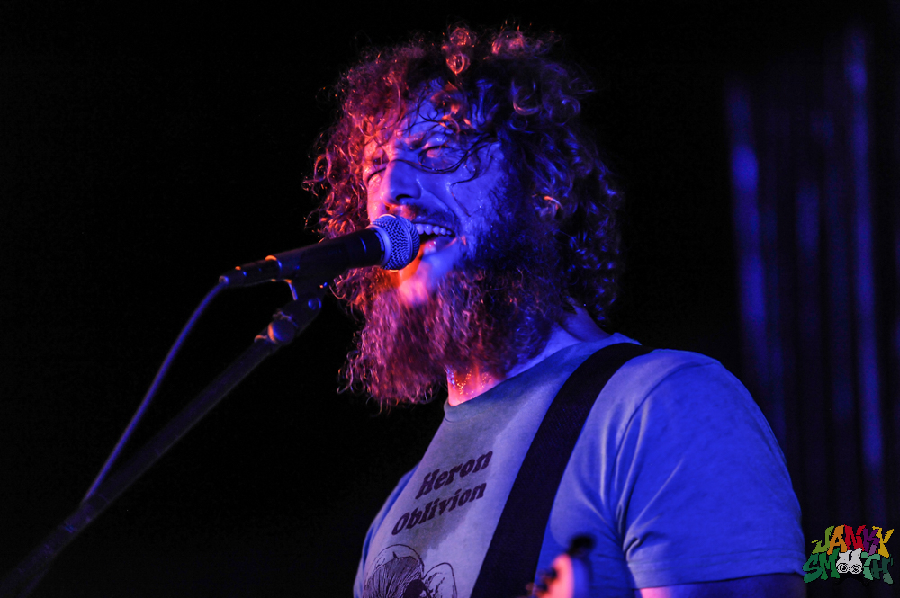 French Vanilla- French Vanilla is a nervous breakdown set to music. There's nothing traditionally punk about their songs but take out tradition and punk becomes more punk than the punks that punk it. French Vanilla is another band we wanted people to watch in 2016, played at Janky Fest AND looks like they will drop their first album in 2017.
Super Lunch–

The 2nd of the home grown bands on the Penniback Records moniker to appear on the Janky Smooth list of artists to watch in 2017 have already solidified themselves into the hearts of L.A. Teeny-boppers . The combination of great songs and a loyal local fan base give Super Lunch a leg up on the album they are about to drop in 2017 which I expect will have great songs as did their debut.

Drab Majesty–

These kids today throw the word "goth" around more recklessly than Donald Trump standing on a pee pee pad in a Russian whore house, allegedly. We fell in love with the concept of Drab Majesty and what Deb Demure was trying to achieve almost immediately and the reality of what's been released thus far is ALMOST what we've wanted it to be. After spending more time than we'd like to admit thinking about what's missing from the Drab Majesty sound, we've come to the conclusion that we haven't heard one song that has the simple, yet signature bass lines of a "Killing an Arab" or "Bela Lugosi's Dead" or even "Tainted Love". But that shouldn't stop Drab Majesty from becoming a phenomenon in 2017. "The Demonstration" is the second, completely original release for Drab on DAIS Records and all signs indicate a break out for the band.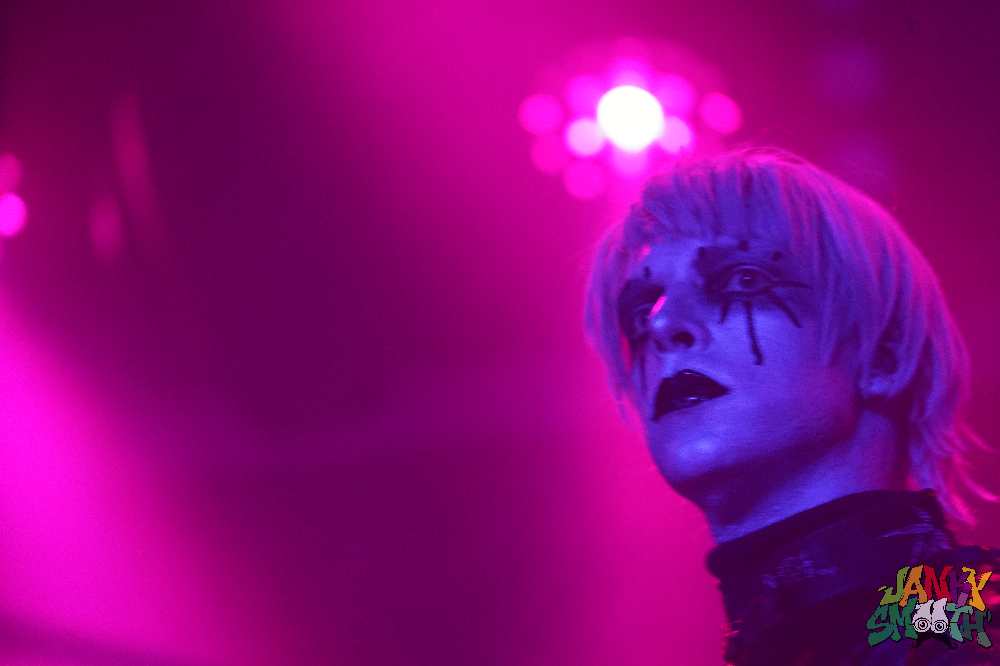 The Side Eyes–

The sky is the limit for this band of punk rock pedigree and genetic genius but the development of their sound and fan base will rely fully on the development of their style and live show, which is already headed in the right direction.

Devine & McDonald of The Side Eyes
Moon Duo–

The 4th album from the Crowley-esque practitioners of musical magick will be released in two volumes with 666 parts. We listened and spiraled into a comforting darkness that we can lament, both in solitude and to head bob with like minded lunatics at any annual gathering."Occult Architecture Vol 1″ on Sacred Bones is set to be summoned on Feb 3rd.

LOCK– Lock have a raw sound defined by power and aggression and with their recent signing to Triple B Records, we expect a heavy fucking album that should influence new waves of hardcore kids to pick up the axe and chop off some heads in Los Angeles
King Gizzard and the Lizard Wizard– Interest for this band is at a fever pitch 8 albums and countless singles and splits into their catalog and this might be their peak. We expect jam band-esque prowess and acidic appeal for newly opened 3rd eyes in this globalized surveillance economy with the forthcoming release of

Flying Micro Tonal Banana

on Feb 24th. See you on the other side.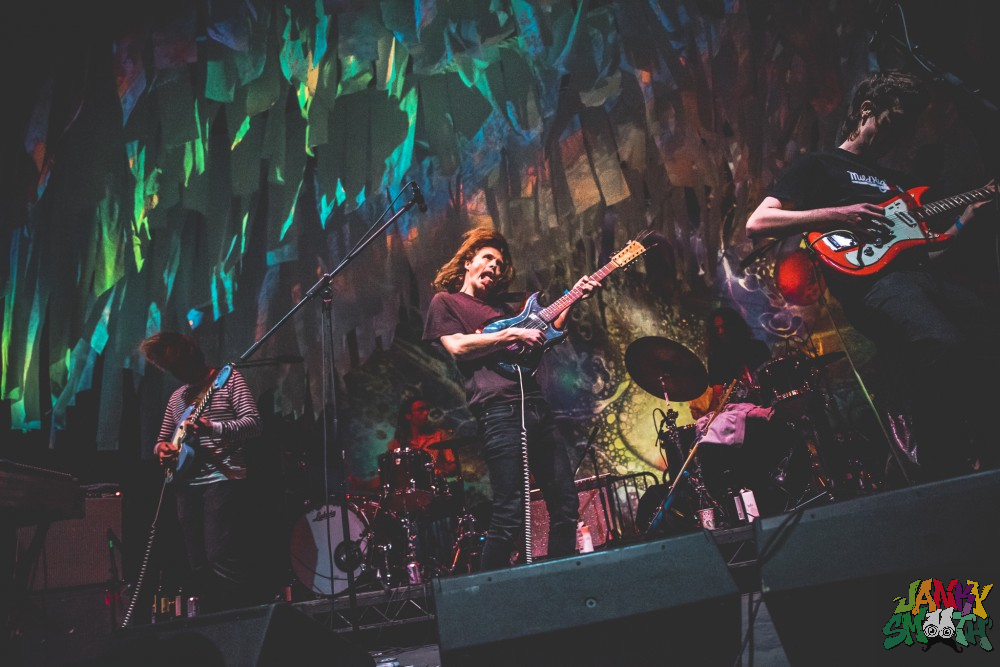 No Parents–

We hope they put out a record that sounds like their live show. If they can, game over. Maybe have a 90's O.G. produce it? Their shows are blistering and their videos are hilarious. Turn off the reverb and find the G spot, yung guns…and the world will be yours.

Uniform–

The folks at Sacred Bones Records have never failed to deliver a fresh sounding dissonance that pushes the envelope of auditory tolerance. New York industrial-noise-metal-punk-core duo Uniform are dropping their second full length effort on the same day as so many other bands. Inauguration day 2017- a perfect day to push the boundaries of war crimes disguised as music. Like Destruction Unit, Uniform might not break out of the paradigm of appealing to ANYONE that doesn't have a discerning ear palette for unusual and interesting sounds but you gotta start building your cult following from the very beginning and so far, Uniform is off to a head start in that department.

Assquatch–

What's in a name? Well, in the case of Assquatch, it alone almost qualifies them to make our list of bands to watch. Assquatch is the battery and vocals of Death Hymn Number 9 without the mangled tones and licks of

Mr Mom, Troy Bootow

and the added

ferocity of a rhodes organ. Ride the snake.