The Hardest So-Cal Has to Offer, Strife Plays "In This Defiance" at The Roxy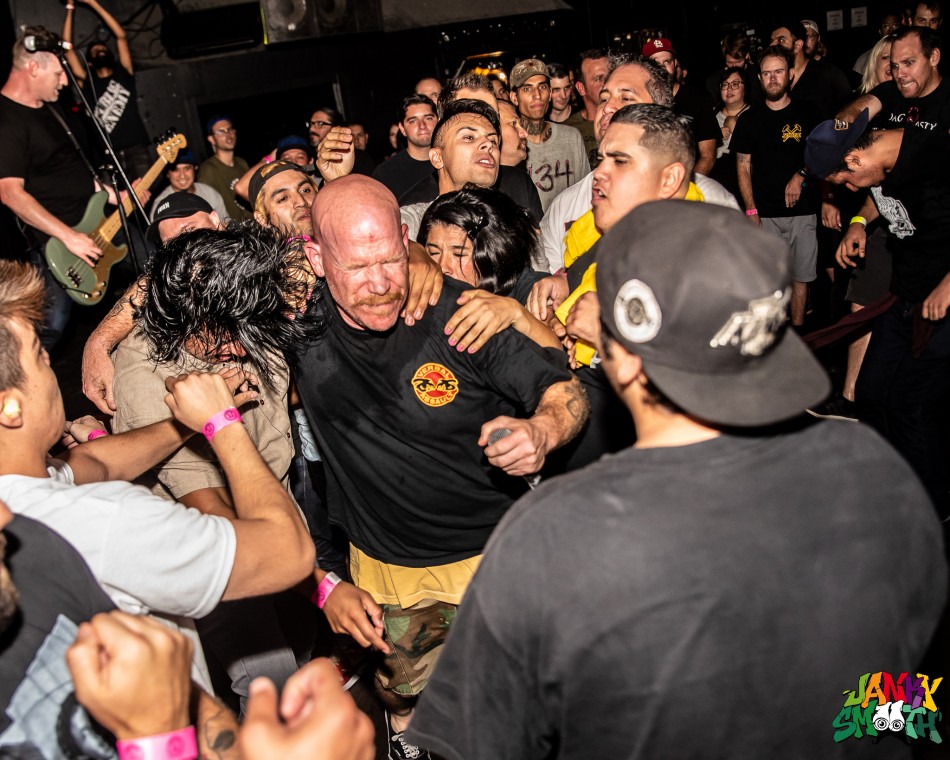 Southern California has always been a hotbed for hardcore punk from Black Flag to The Circle Jerks but carrying on the torch into the 90's was a band from Thousand Oaks, California called Strife. Exhibiting that classic straight edge, beat down character, Strife was a band that from the get go, had the feel like they belonged on a stage with a pit belonging right in front of them. Their second album, In This Defiance, with its many guest appearances by Dino Cazares, Chino Mareno, and Igor Cavalera, became the band's definitive album. They were a band that could get hardcore kids to dog-pile and sing together songs so undeniably powerful and demanding of an audience, that they became essential to the Southern California hardcore canon.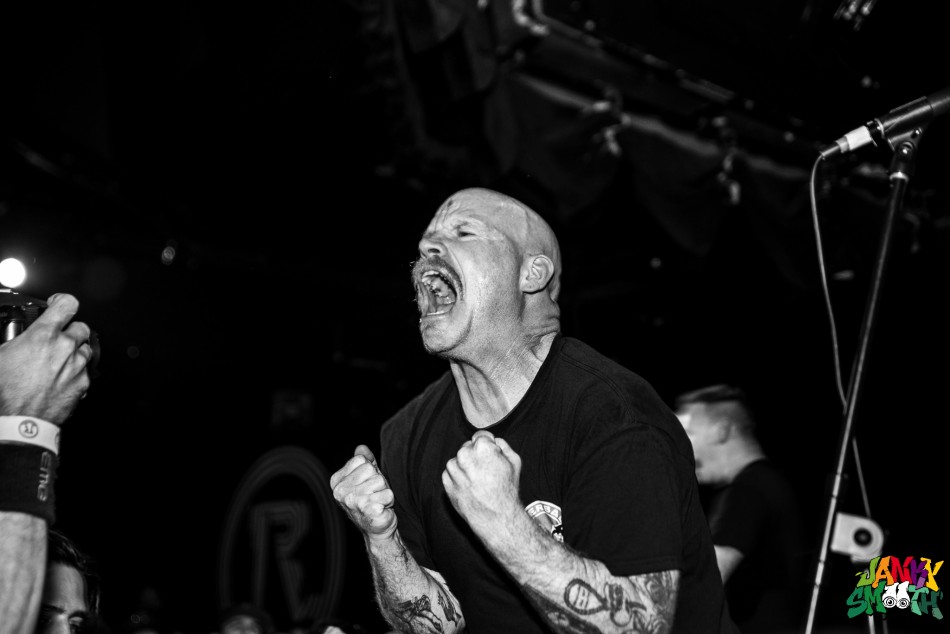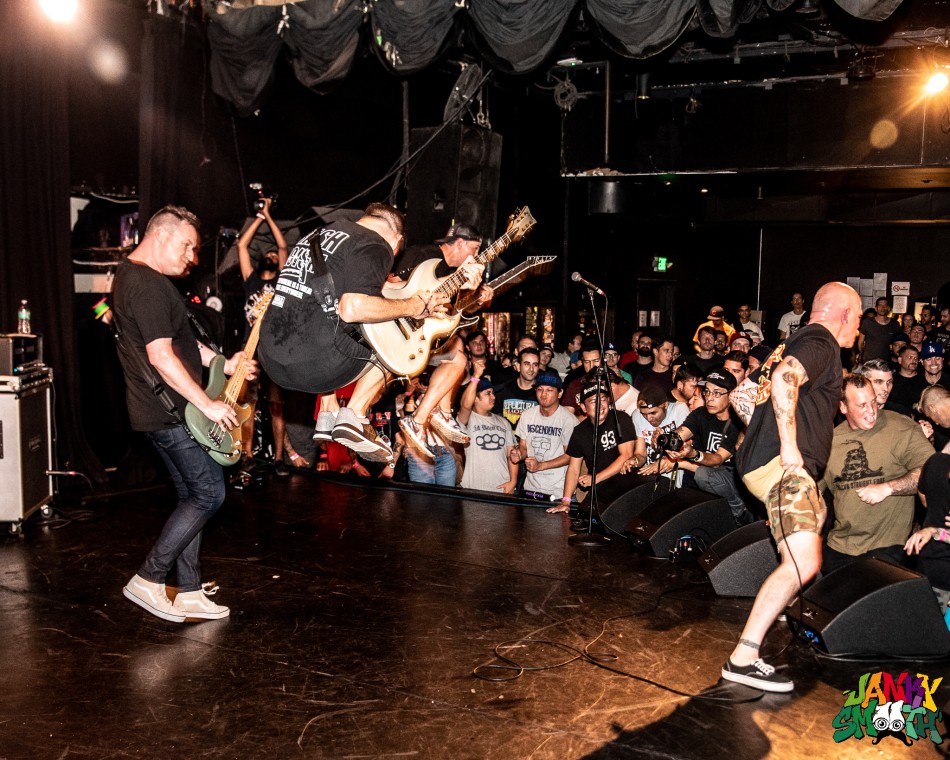 Strife's impact resonated beyond their sound though. Each band that would perform on this evening at The Roxy had a connection to the band. Beginning first with Fixation from Philadelphia, who even though are in the early stages of their career, played a set that was cohesive and powerful enough to make you envision a long and powerful run to come. As a band off Andrew Kline's War Records, Fixation are an example of how important Strife and its members are to the hardcore scene, the country wide. Having released Marked in August, Fixation will go down as one of the hardest young upstarts of 2018.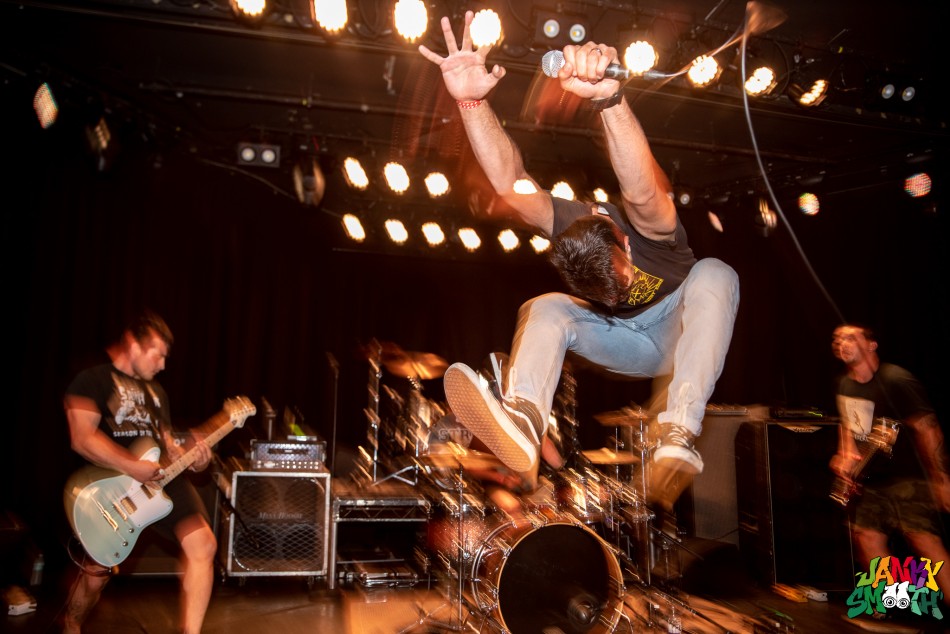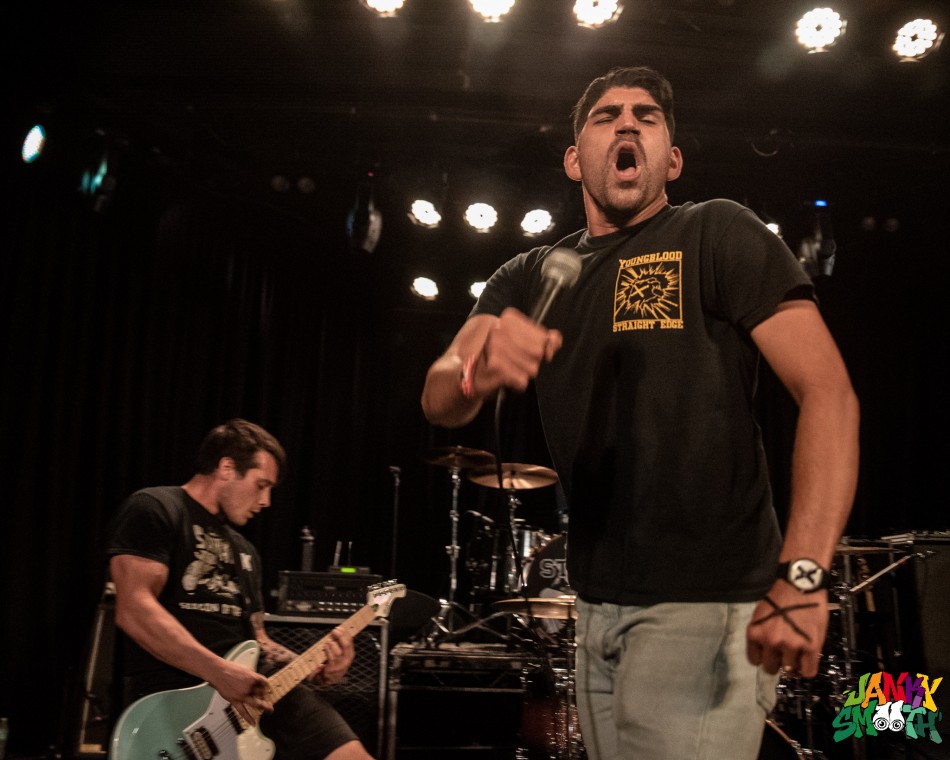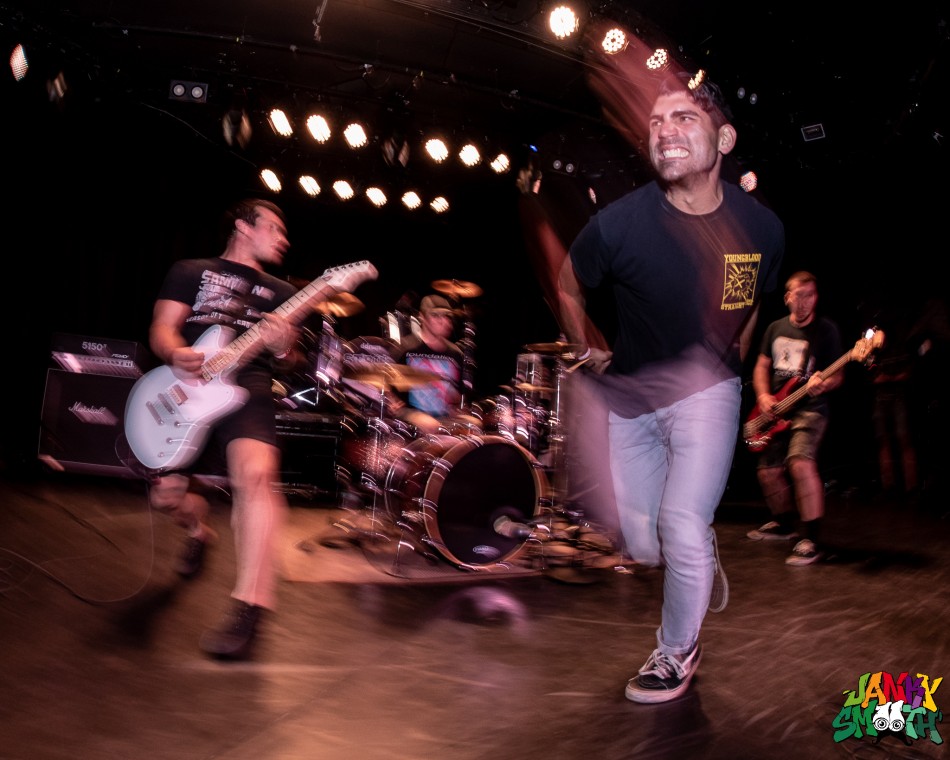 Andrew Kline is a busy musician and this Roxy show is the best evidence of that with his band headlining and his side-project, Berthold City, being 2nd on the bill. Even in their forties, Straight edge kids can play two insanely tiresome and energetic sets, getting coated in sweat twice in one night. Berthold City was as powerful as always playing originals and straight edge classics to reassure the crowd of the values that led them to this show. Every member of Berthold City goes to 11 when they play, jumping, shredding, screaming, kicking ass.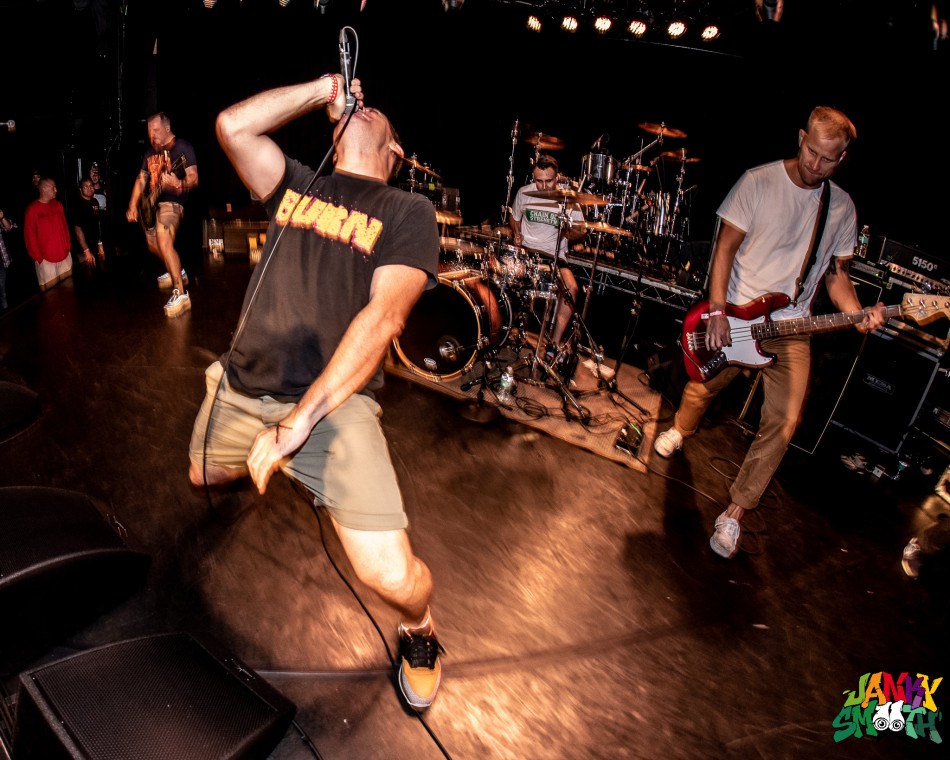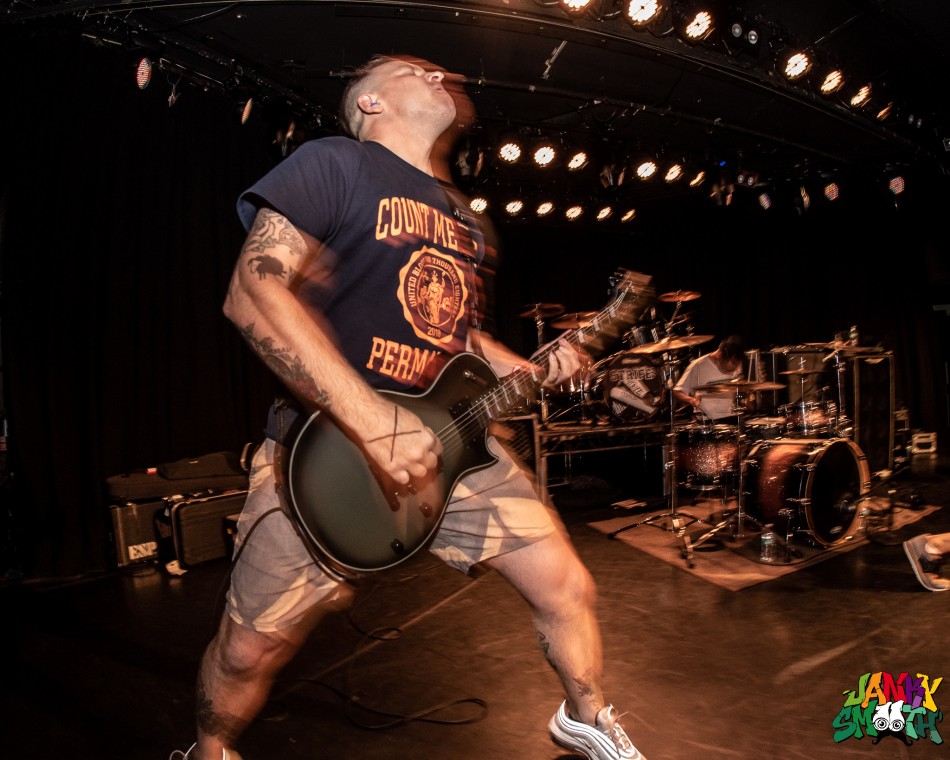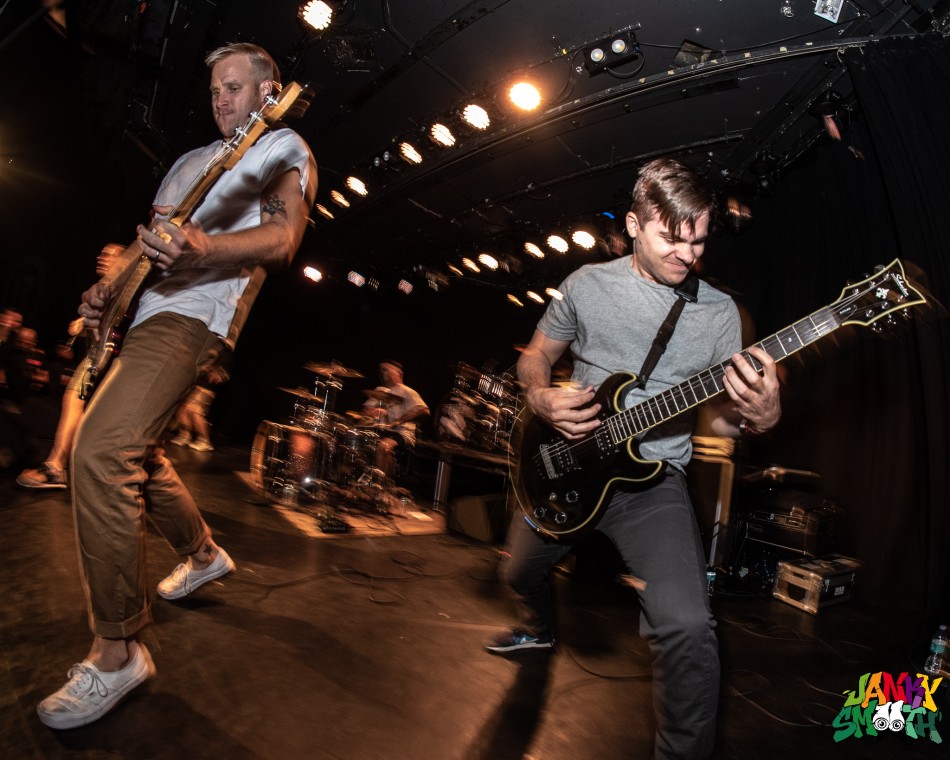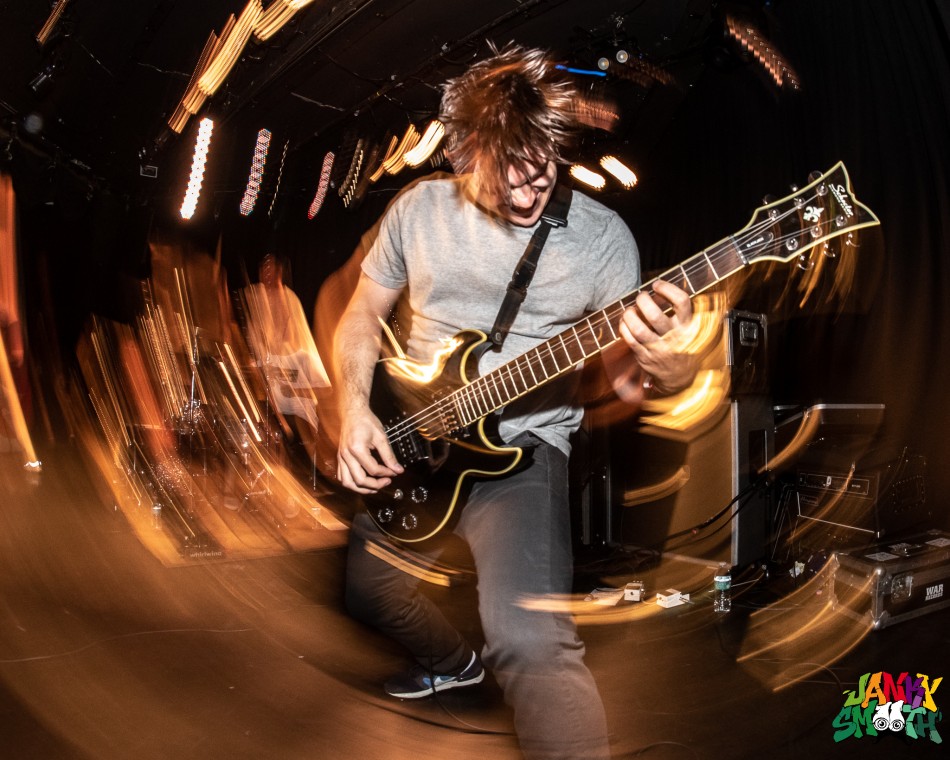 Hailing from the same whereabouts as Strife, it was only right that Dead Heat would play this show and carry on the torch for hardcore music North of LA county. Every time I see Dead Heat, the show turns into some degree of all out party. It's clearly a sign that they will ride into the future as a staple of So-Cal hardcore but while they're still young, the band shows no signs of getting too comfortable or losing steam. Playing nardcore that exhibits the best elements of hardcore and thrash, Dead Heat solos and riffs in ways that make the bands they had on their T-shirts proud (Terrorizer, Sepultura, Stormtroopers of Death). Their singer, Chris, can sing with hardcore barks or high-pitched clean metal vocals which he did at times, seemingly for kicks.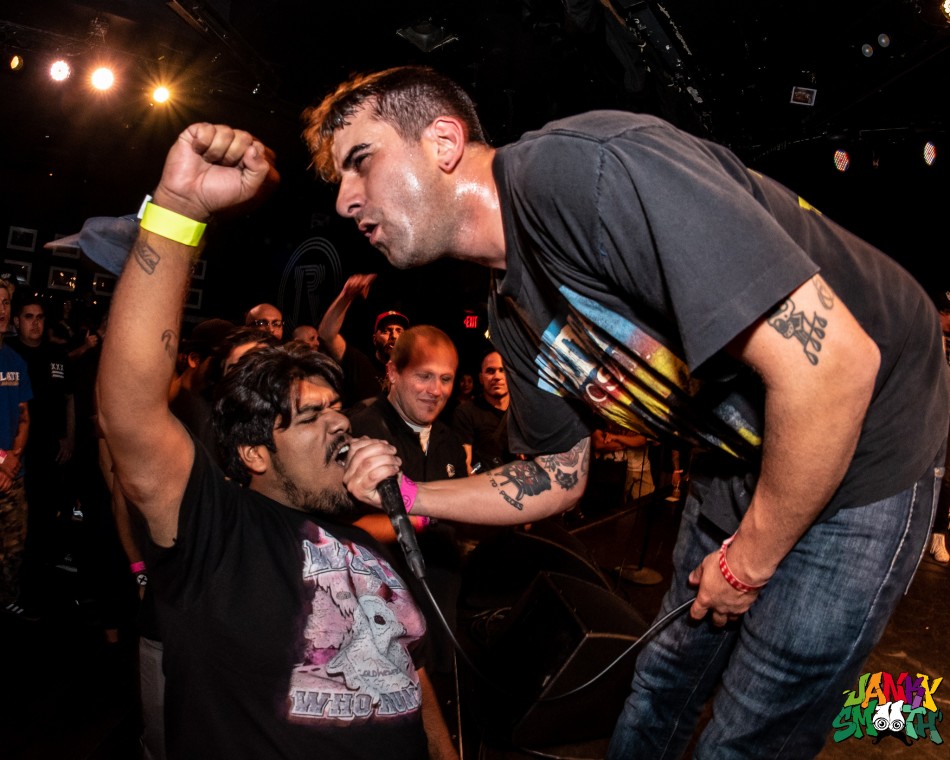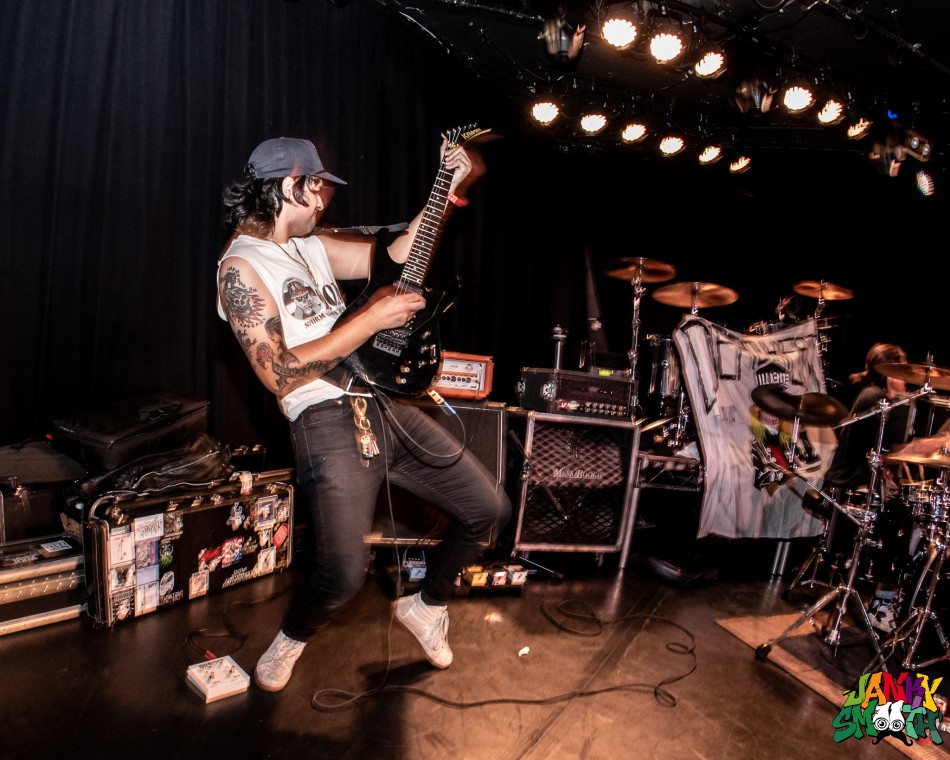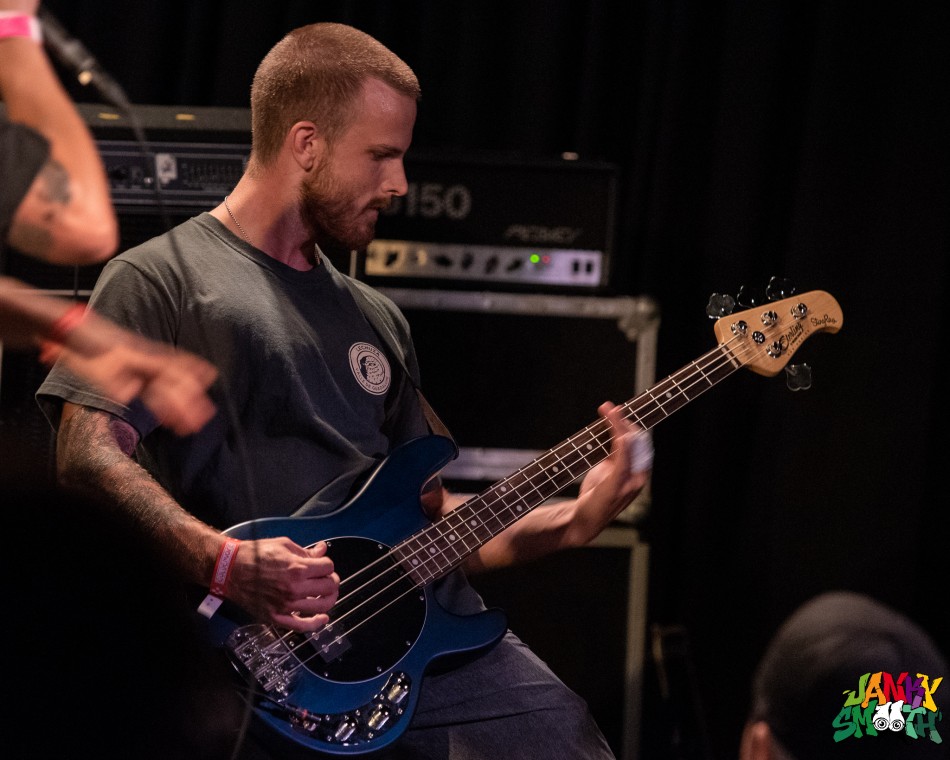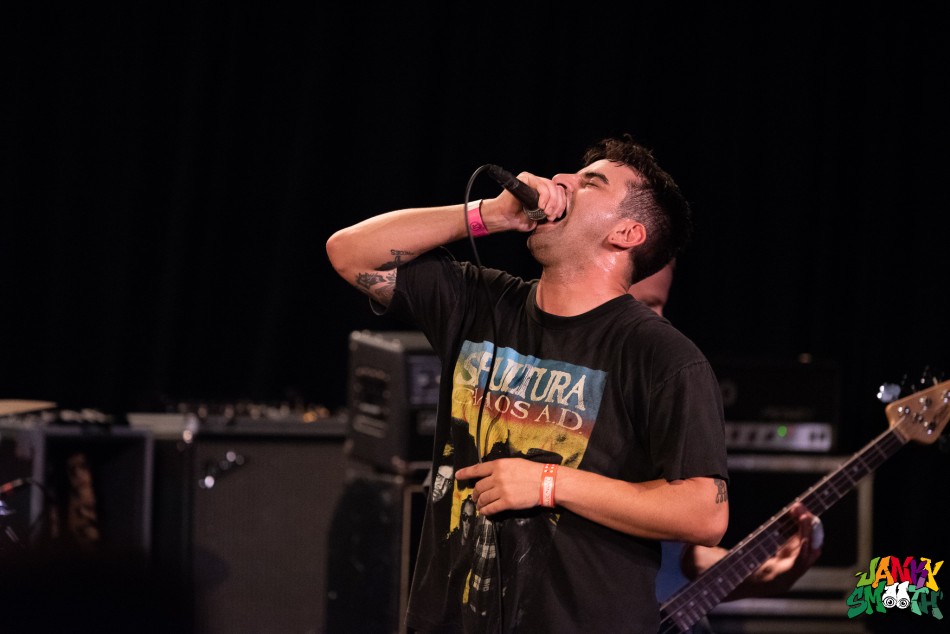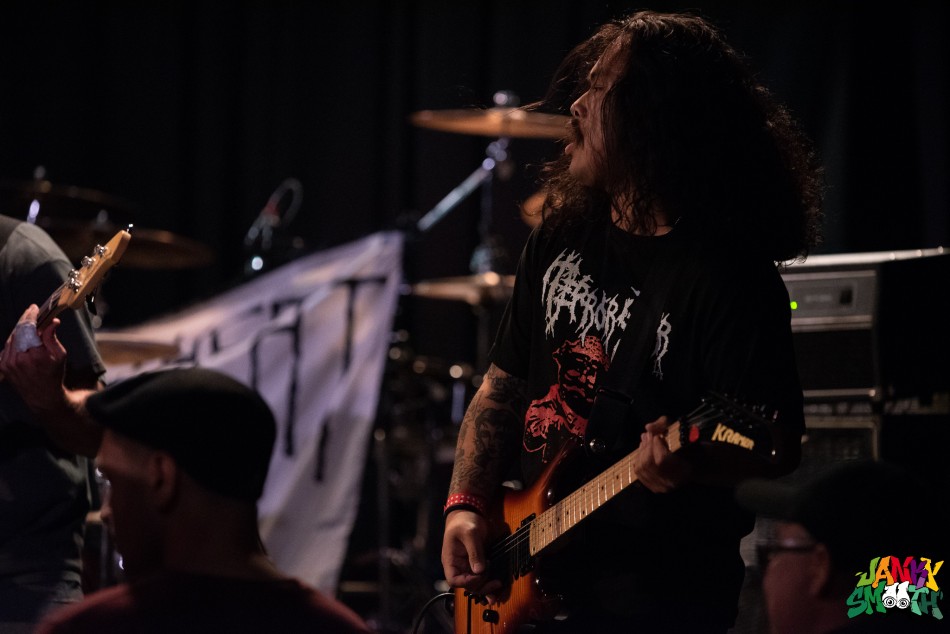 Criminal Instinct is one of the hardest bands I've ever seen or heard. With vocals as aggressively and gravely as this and with riffs so painfully jagged, they almost carry a crust element to them. It's hardcore meant to be the soundtrack of a prison riot, and riot the Roxy did. This having been the second time I saw them, it seems like the band's roster alternates around their ravaging singer, this time with Martin Stewart (of Terror/Xibalba) on guitar, the band had an extra-rabid punch to their set.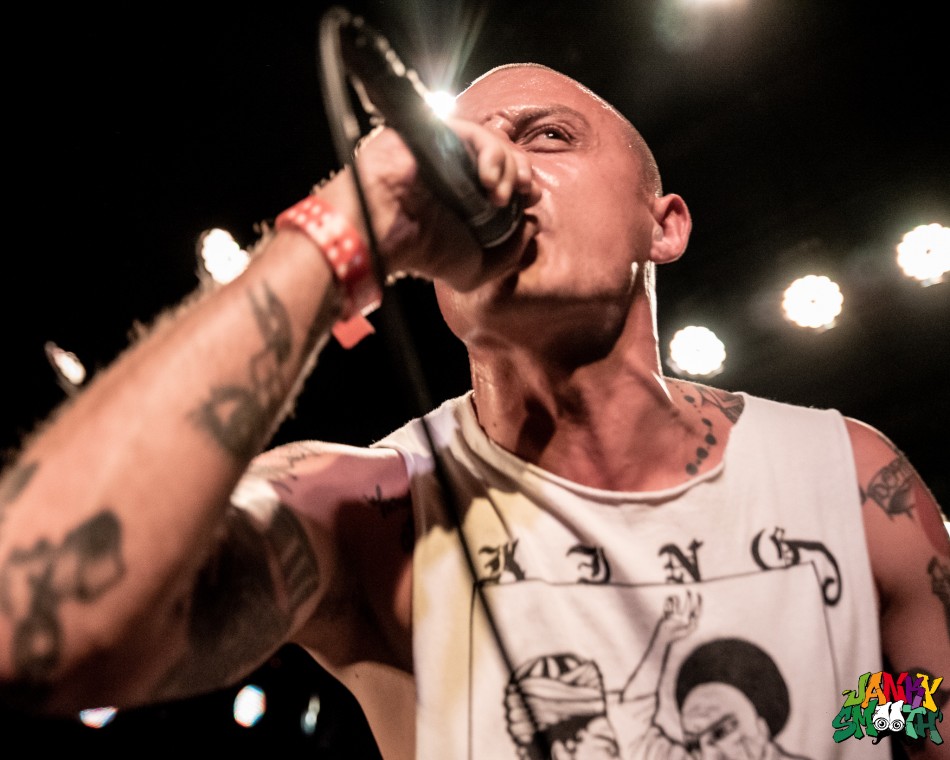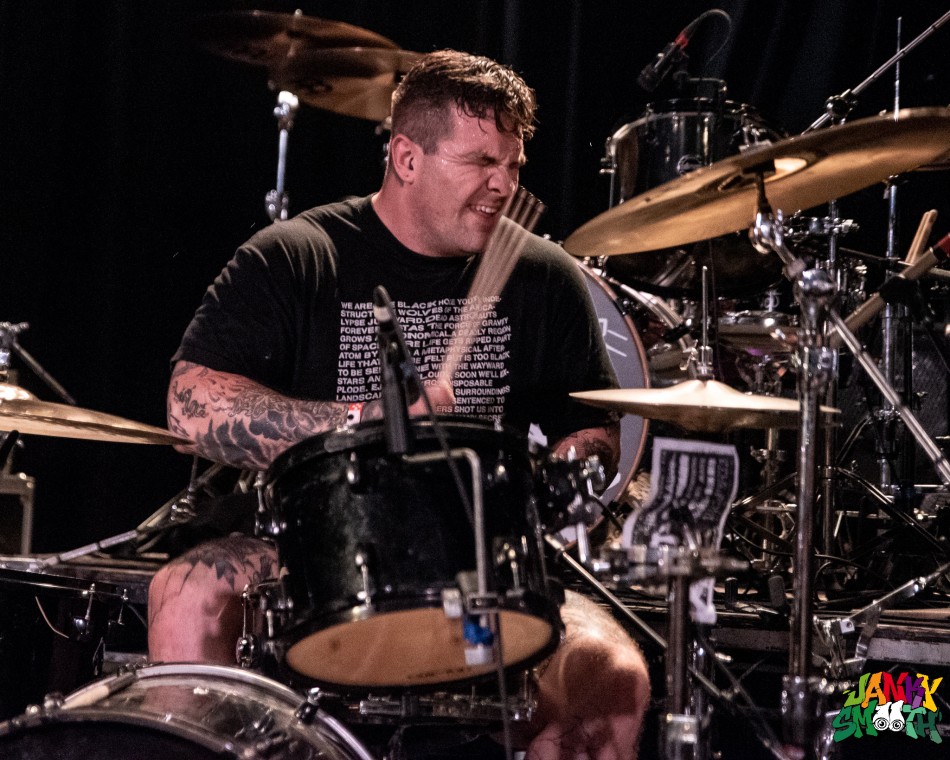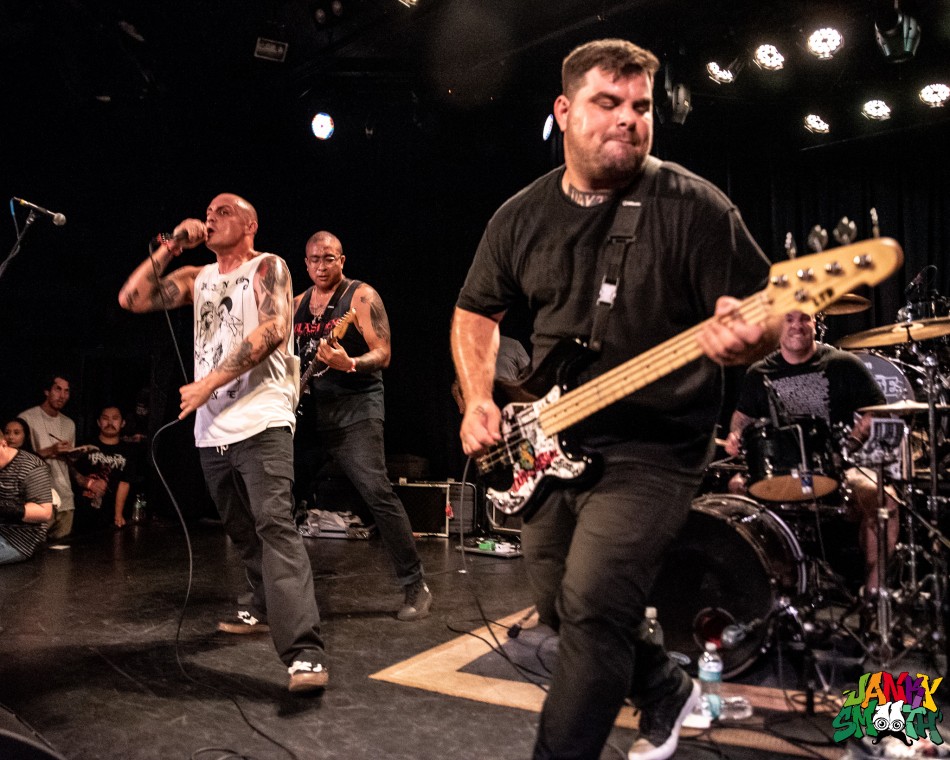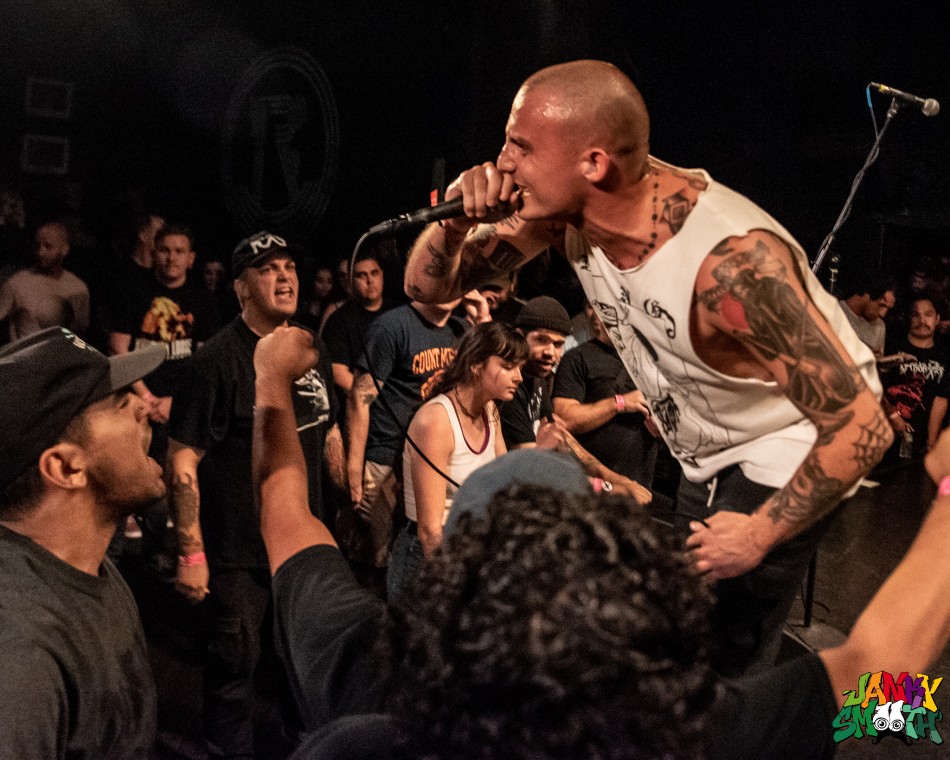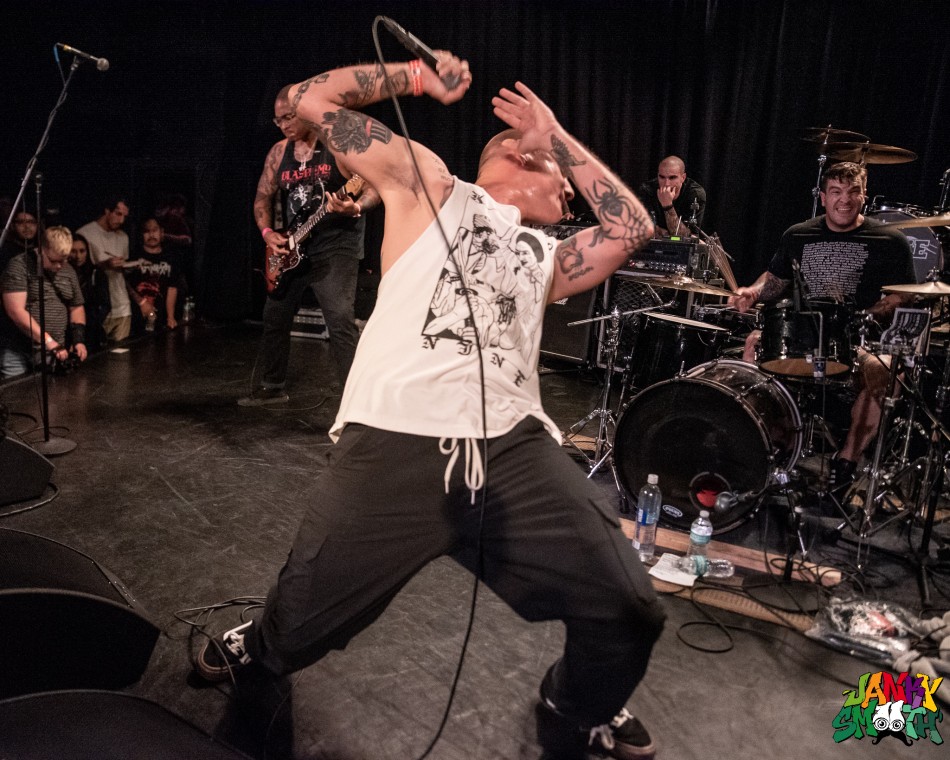 Strife played a perfect set. Every member was in the pocket for every song and the audience responded with just as much electricity. With the band playing In This Defiance from front to back, songs like "Force of Change", "Blistered", and "Wish I Knew" had the bodies piling up one, atop the other, terrorizing the Roxy all in the hopes that they could sing with wrecking ball vocalist, Rick Rodney. Rick likes to bleed every show and this audience definitely earned that blood because the set became a team effort between Strife and The Roxy, to leave as many imprints on the stage as possible.
Once the album was finished, the band went into a few more songs namely the song I had waited all night for, "Lift" which has my favorite peak in any hardcore song where Rick Rodney and the crowd chant "I Need Something To Believe In!" together. Having gone into the audience to feed them his body as a sacrifice, Rodney ended up in the eye of the tornado as every hardcore kid got his kicks getting to grab at the So-Cal hardcore icon.
The band finished the set with "Through and Through" which drove the audience wild with the closing lyric of "There is only one truth". Saying this over and over again, it becomes ingrained in you as your personal truth and you realize just how relevant that lyric is today and always. People can have different interpretations of events, like I'm sure nazis thought they were in the right but remember, there is only one truth, and so the nazis were evil. There was no other side to the story. Truth is not relative.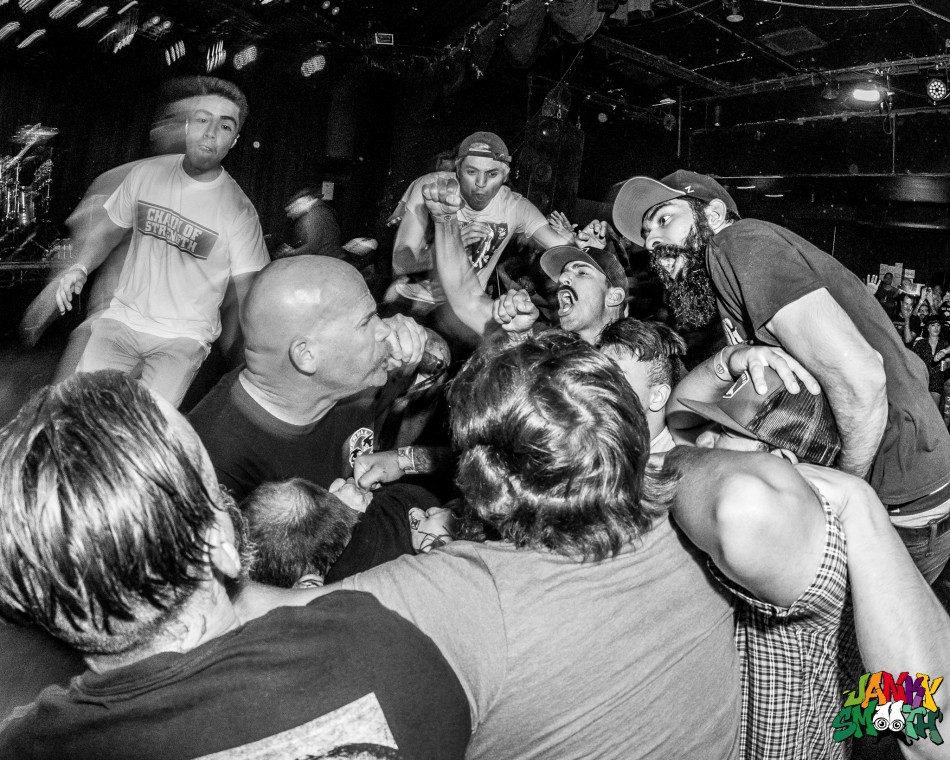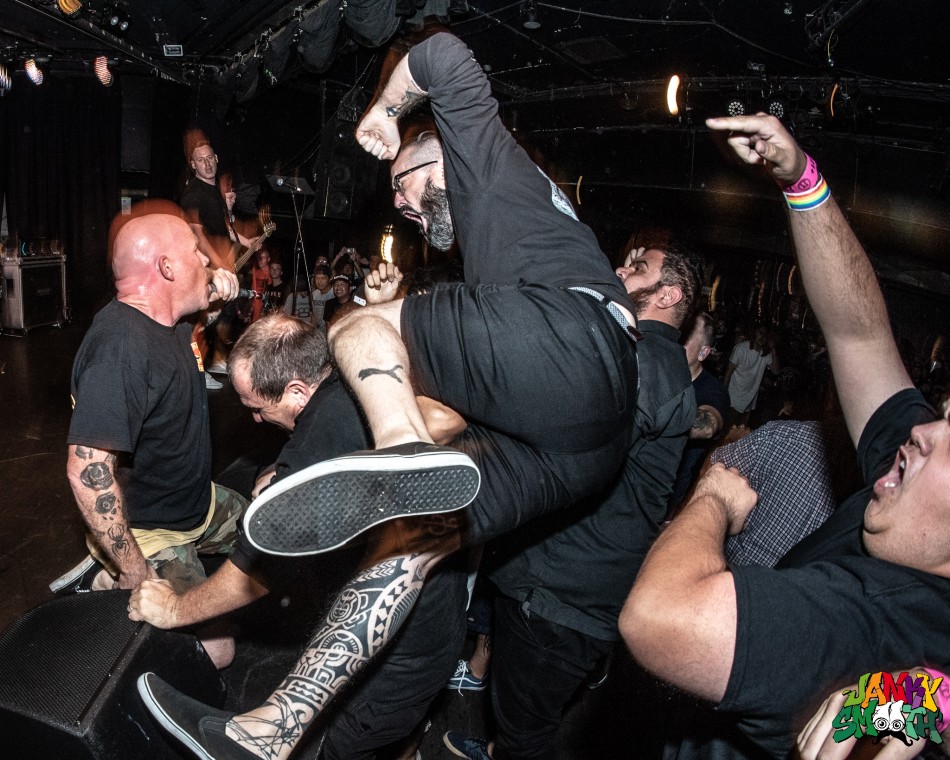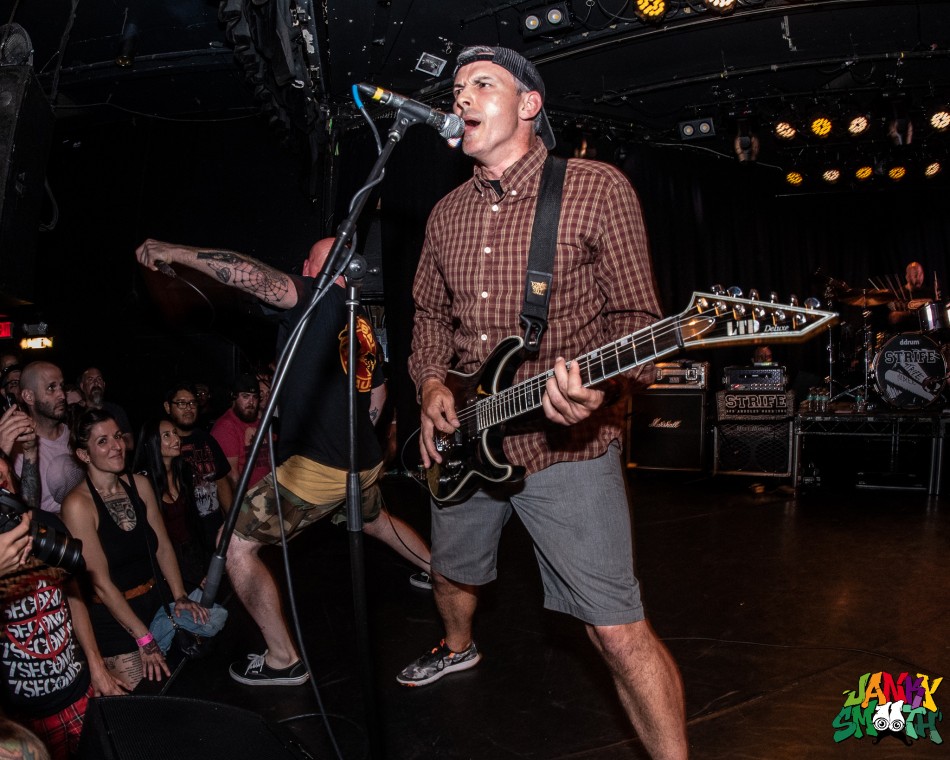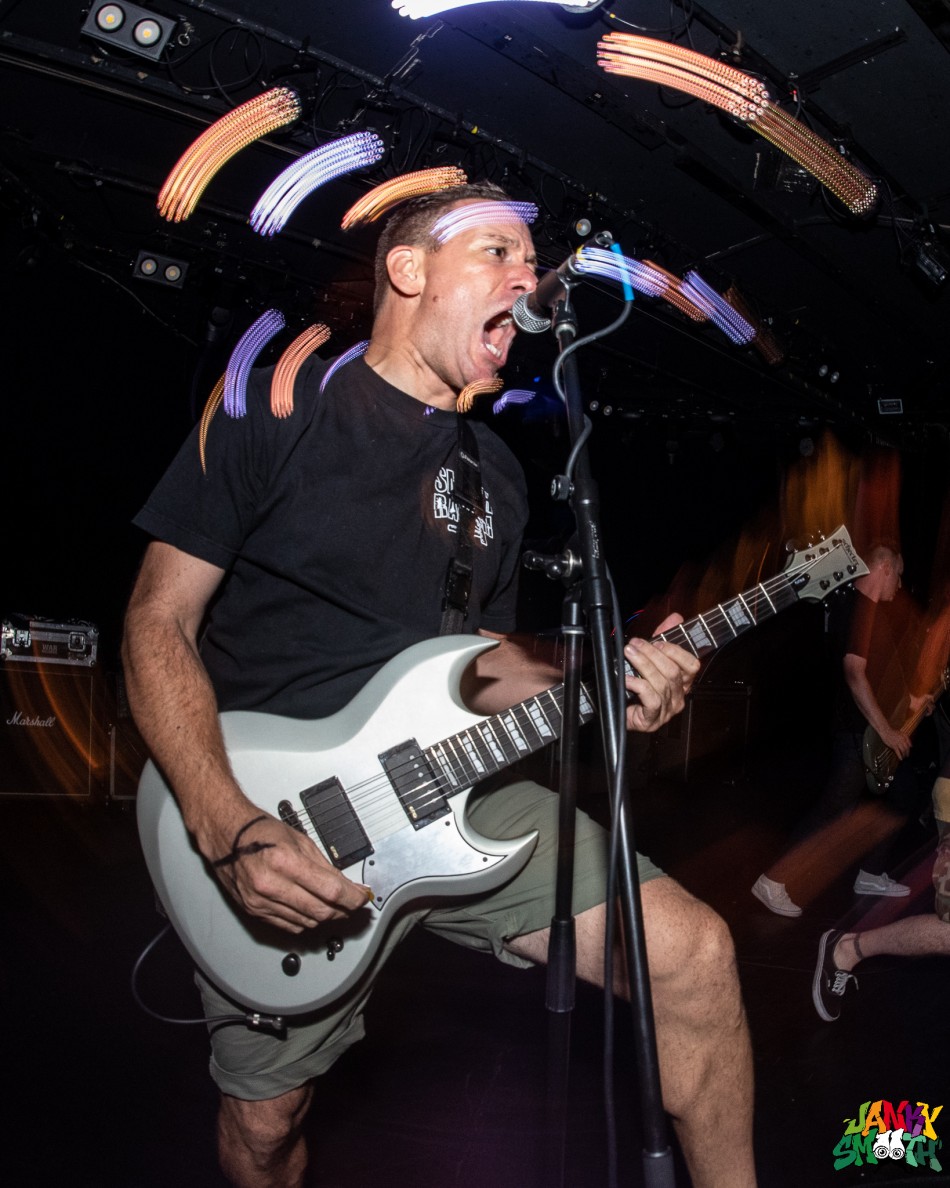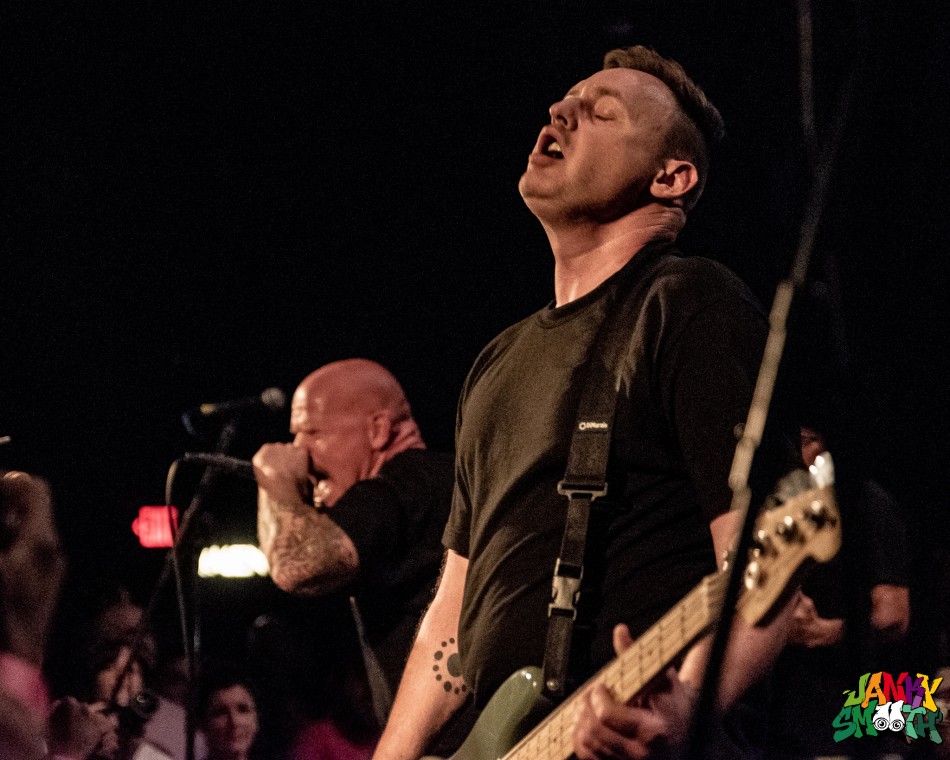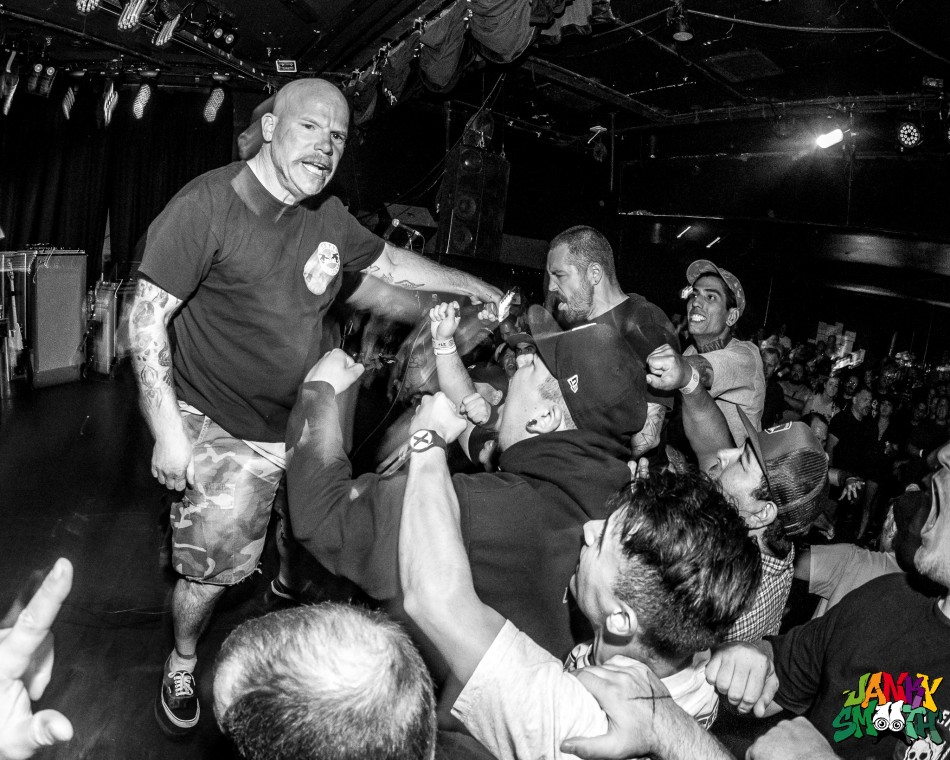 Words by: Rob Shepyer
Photos by: Albert Licano