The Calm Before the Shit Storm: S.H.I.T. at Zebulon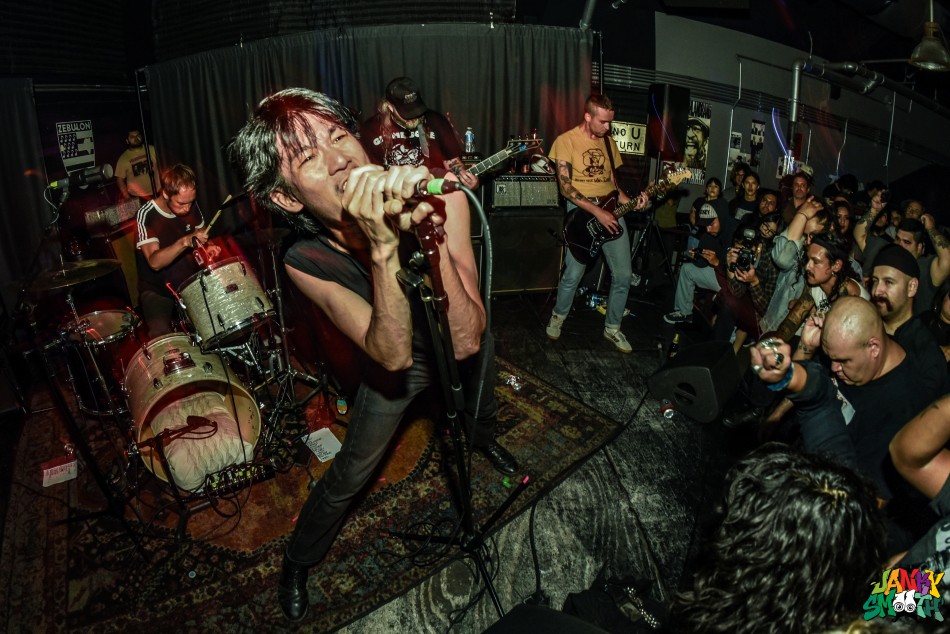 Words by: Danny Ryan
Photos by: Albert Licano
With the constant shifts of trends and sounds that have taken place in punk rock music throughout the years, shows nowadays can often feel as though the genre has been restructured so drastically that the roots of it are hard to find. With the current emphasis on the structured breakdowns in hardcore punk and the genre-bending influences found in emo and pop-punk, it's a breath of fresh air to come across an artist that simply plays their music as fast and chaotic as possible. S.H.I.T.'s recent show at Zebulon with The Passing and Abuso De Poder was a stacked lineup that moved at lightning speed, epitomizing this classic formula of rapid instrumentals mixed with noisey feedback and the snarling character that punk rock was founded on. While recent evolutions of the genre have brought the scene to a larger audience, S.H.I.T. is a band with deep appreciation for the origins of punk rock and they aim to re-create the disorderly energy that the genre was known for. The most impressive aspect of S.H.I.T. is their ability to evoke this feeling of early punk scenes without emulating the past in a nostalgic way that many throwback bands fall into. While S.H.I.T. may be an old school sounding band, there is absolutely nothing old about the lively and animated energy that they bring to the stage.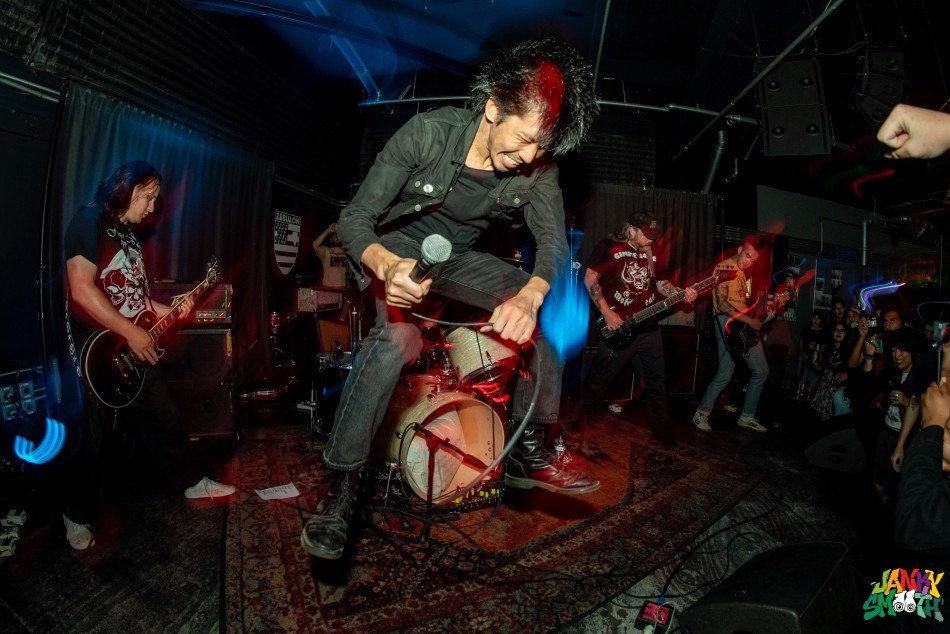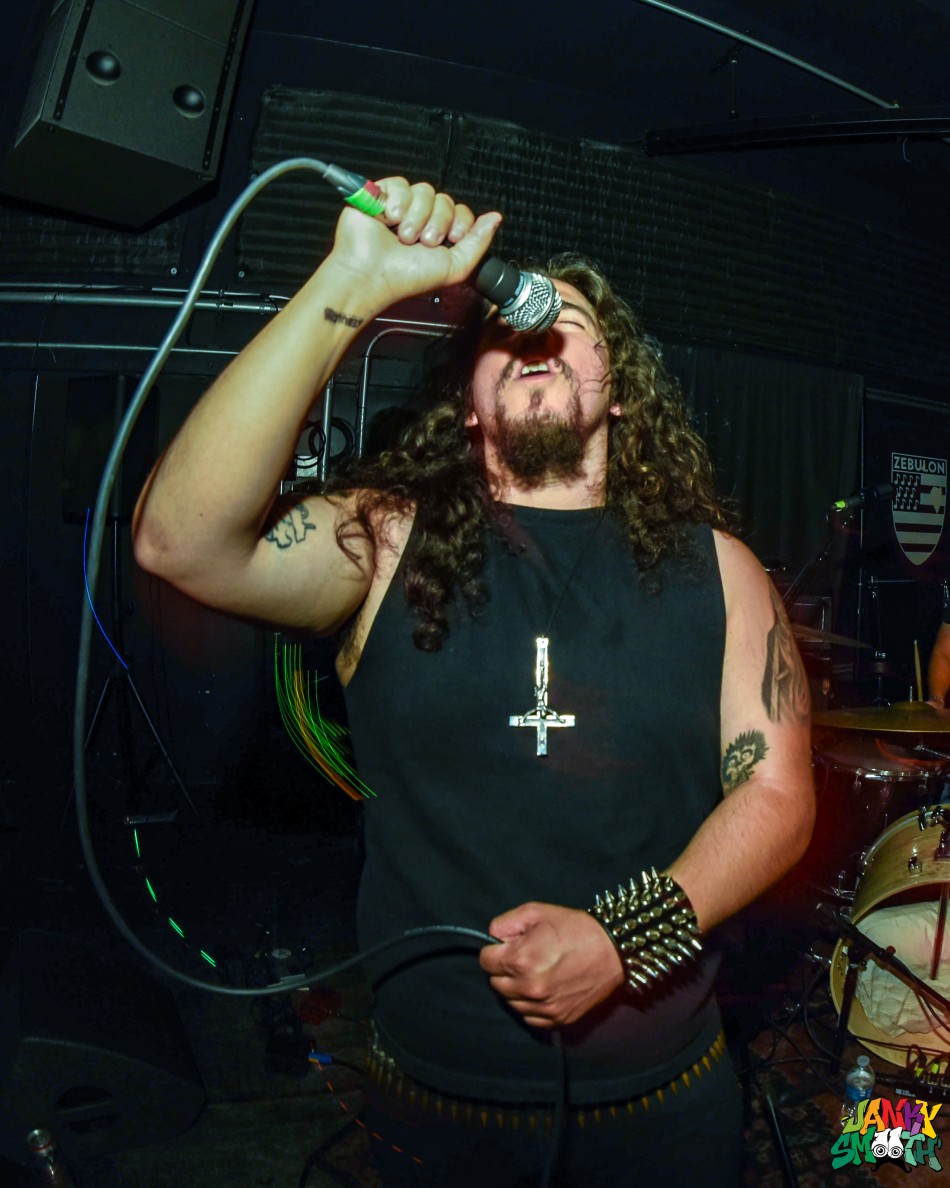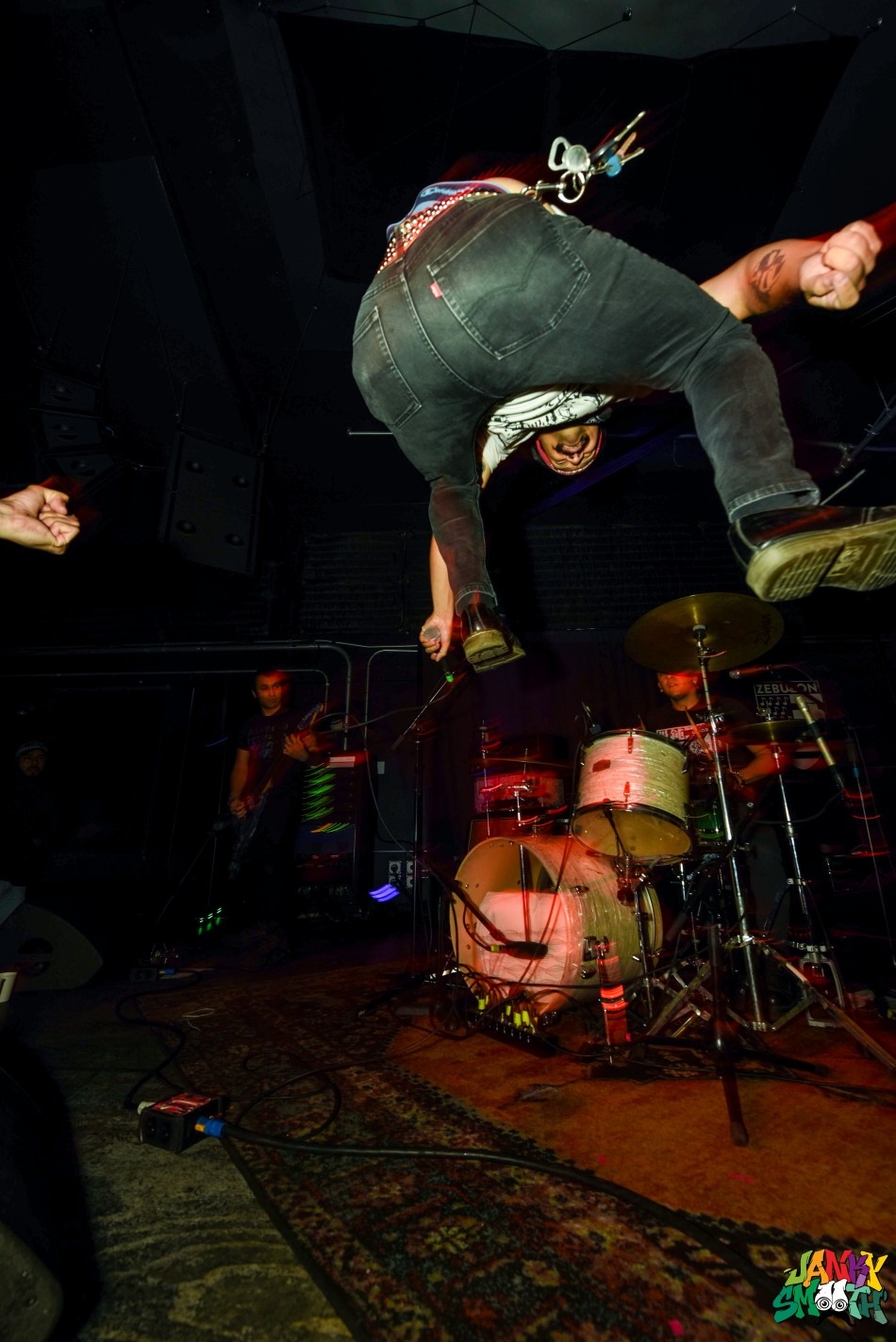 One of the first hints that the show at Zebulon would not be a contemporary sounding punk show could be seen in the styles seen in the audience that evening. The room was filled with leather jackets and jean vests sporting patches of 80's crust punk and oi bands, and the passion for earlier forms of punk rock could be felt flowing throughout the room during the incredibly short and quick show. Before any of the bands had even started, it was clear that the evening would be filled with punk rock and punk rock only. The alternative genre-bending seen in punk within its later forms would not be taking place, and the venue was about to turn into a riotous wasteland filled with fast guitar riffs, rapid drum beats, and snarling yells into the mic with short breaks of screeching noise between each track.
The first artist to hit the stage was Abuso De Poder, a thrashy street punk band with anarcho influences that performed with exclusively Spanish lyrics. Their frontman had a crazed look in his eyes throughout the set and sang in speedy, short yells that kept a constant state of riotous momentum throughout their performance. One of the most unique aspects of Abuso De Poder's set was their incorporation of Oi and early skinhead music influences in their upbeat drum breaks and the sing-along repetition of lyrics heard from other band members. Although many aspects of the band may be rooted in cultures outside of the European-dominant sounds heard in early punk rock, Oi is a working class movement for working class people. It was refreshing to see the genre represented by an alternate working class than what you commonly see in the skinhead dominated scenes that often showcase its sound. It would be an incredible shift for punk rock if more Spanish-centered bands incorporated these Oi influences into their sound, and the scene could benefit a lot from having different cultures carry the torch in continuing the grassroots ethics of the genre.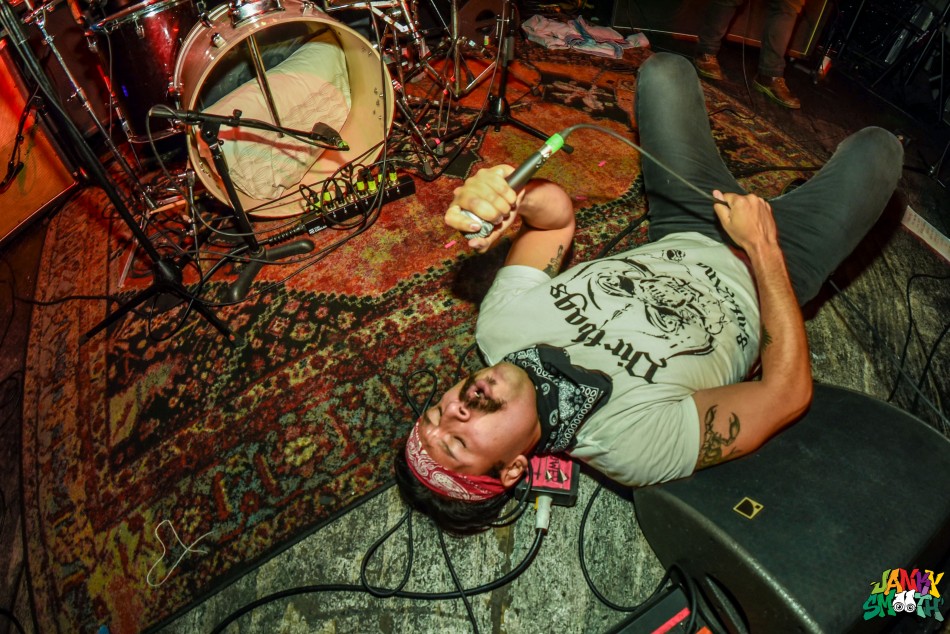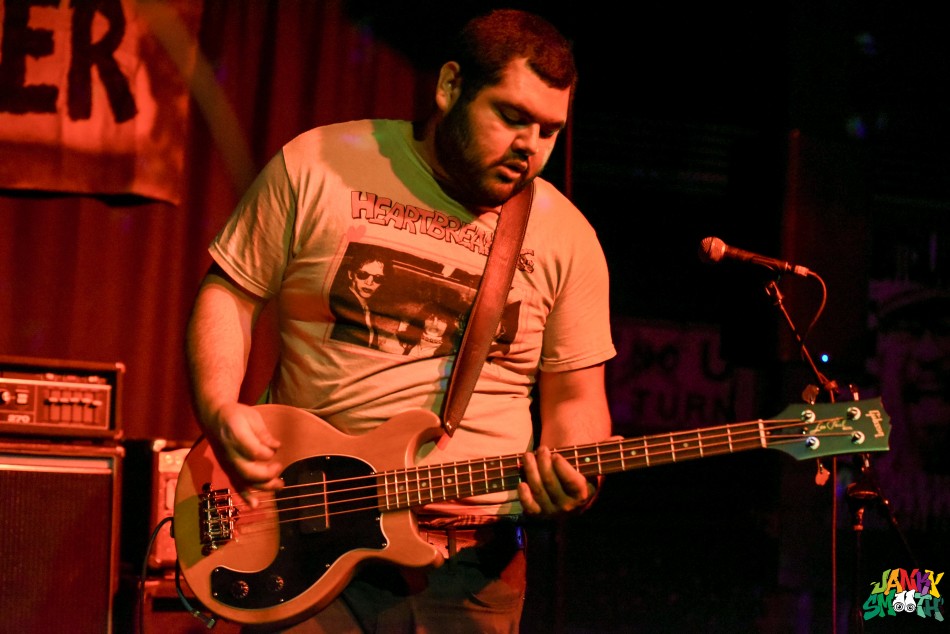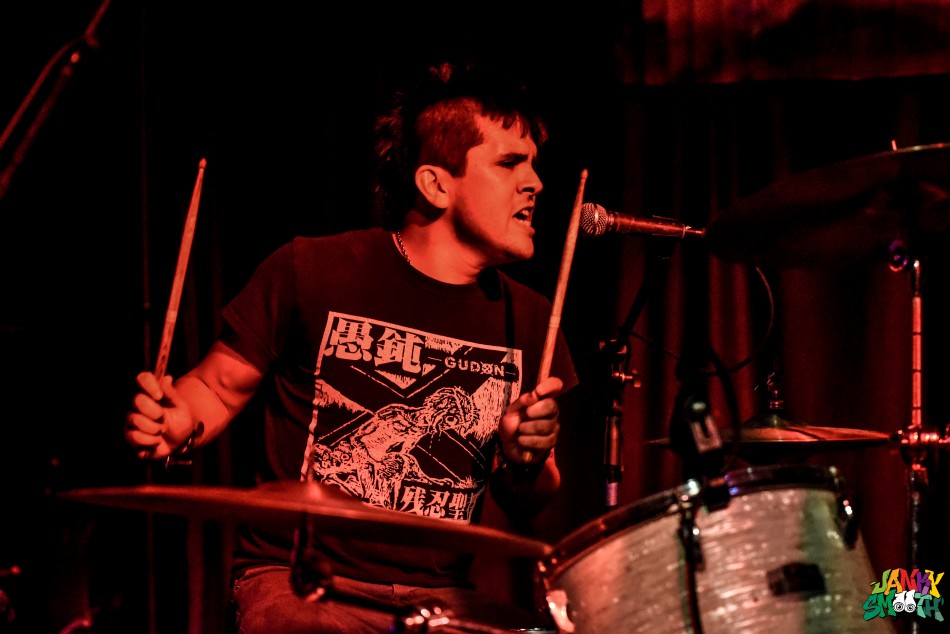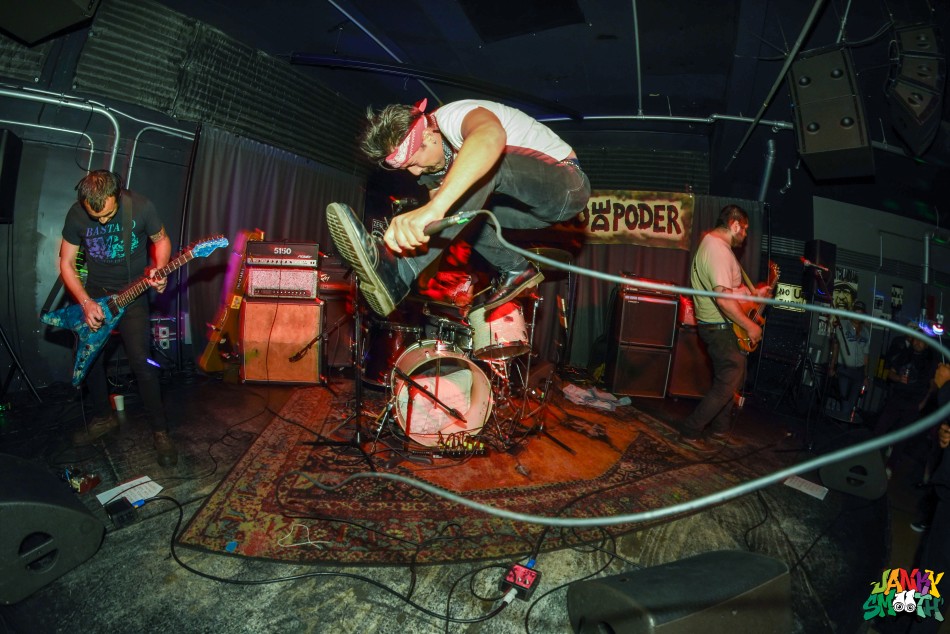 After a very brief break between bands that must have been shorter than 20 minutes, The Passing approached the stage with a much more long-haired 80's metalhead aesthetic compared to the old school punk appearances seen from the other bands. This style was further emphasized by the more D-Beat influenced growling vocals reminiscent of bands like Discharge, but the set always felt like a punk show rather than anything resembling the metal genre. While there were thrash metal-esque guitar riffs during breakdown sections, the ear-blistering noisey feedback between tracks and their fast, chaotic instrumentals emphasized their dedication to the anarchic roots that punk rock has always been known for. The Passing may not be an artist for strictly dedicated metalheads, but they are the ideal performance for punk-rockers with an appreciation for thrash metal and its important crossover into nearly every punk scene.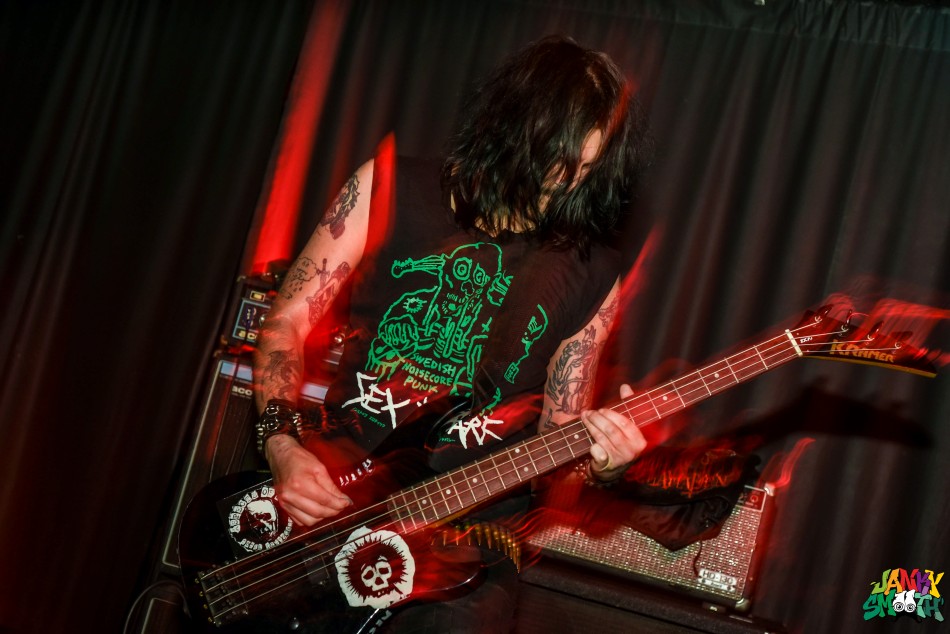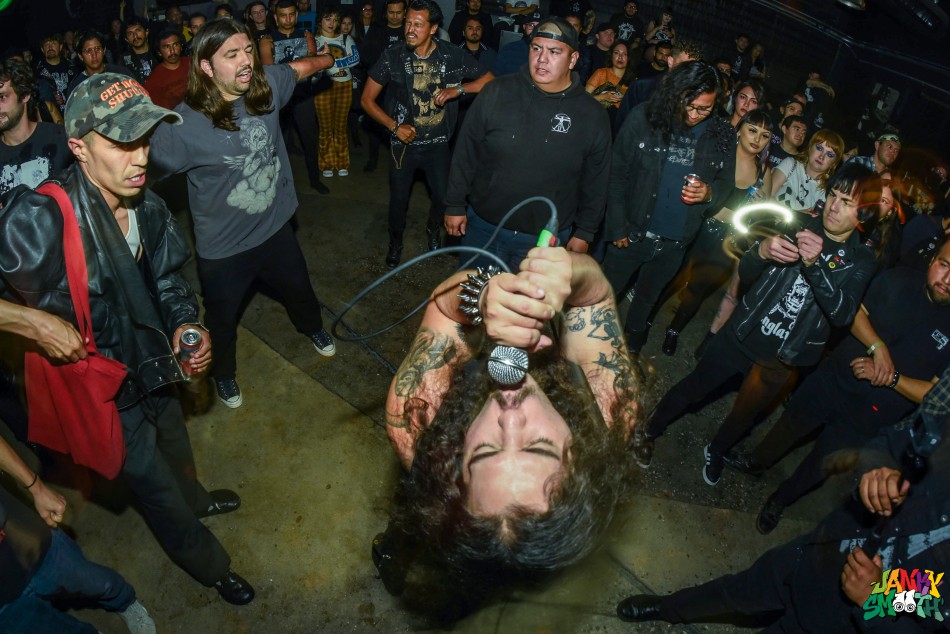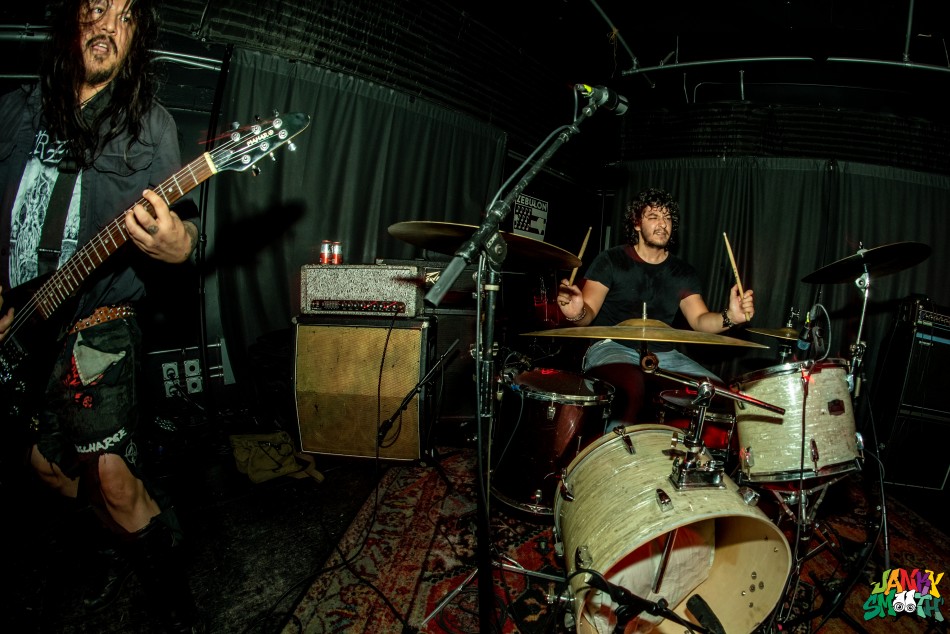 As soon as S.H.I.T.'s set started, seeing them felt like the ultimate grand finale of an evening that represented the essence of punk rock at its purest form. Frontman Ryan Tong broke their set off by leaping across the stage aggressively, with a cartoon-y and rebellious snarling attitude that was incredibly reminiscent of early 80's LA punk bands such as Circle Jerks and FEAR. One of the major flaws with modern punk-associated bands is their need to place focus on each member of the band rather than allowing their frontman to be a torch-lighter towards the kindle of the crowd, but S.H.I.T. places major emphasis on the importance of their singer creating pure anarchy in the crowd for the night.
It was absolutely mind-blowing that S.H.I.T. are not an early 80's hardcore punk band, considering their old-school snarky punk attitude combined with the fast-paced instrumentals and wall-of-noise feedback that their music is filled with. Frontman Ryan Tong would break into a Joker-esque laugh before breaking into a verse, reminiscent of the crass banter of artists like Jello Biafra or Keith Morris. One of the main criticisms of newer punk bands with an old-school style is the tendency to replicate past scenes, but S.H.I.T. were a modern collection of every sound from the 70's and 80's underground punk scenes blended together into a brand new energy that still felt as dangerously punk as the creators of these sounds did when they first entered the scene. While S.H.I.T.'s rambunctious and manic energy may have matched the essence of early 80's punk bands, they could not have felt more modern in the execution of bringing their turbulent sounds and youthful attitudes to a newer audience.
S.H.I.T.'s headlining show at Zebulon embodied the origins of punk rock's sound, with every artist playing a part in contributing pieces of the genre's history to the ultimate puzzle that the evening represented. The combination of noisey chaos, ruthlessly fast instrumentals, and an over-the-top rebellious attitude provided the crowd with everything that makes punk rock the genre that it is and always has been. While the perspective of punk rock has changed throughout the years as the scenes change, shows like this remind us of the roots that will always stay within the genre. Even as the punk scene evolves by incorporating different genres or bringing different crowds in, there will always be bands like SHIT to remind us where it all started and how much punk-rockers should be grateful of these straight-forward origins that embody pure anarchy and rebellion, making the genre what it is today.