The Olive Branch Extends to Irvine: The Scorpions at FivePoint Amphitheatre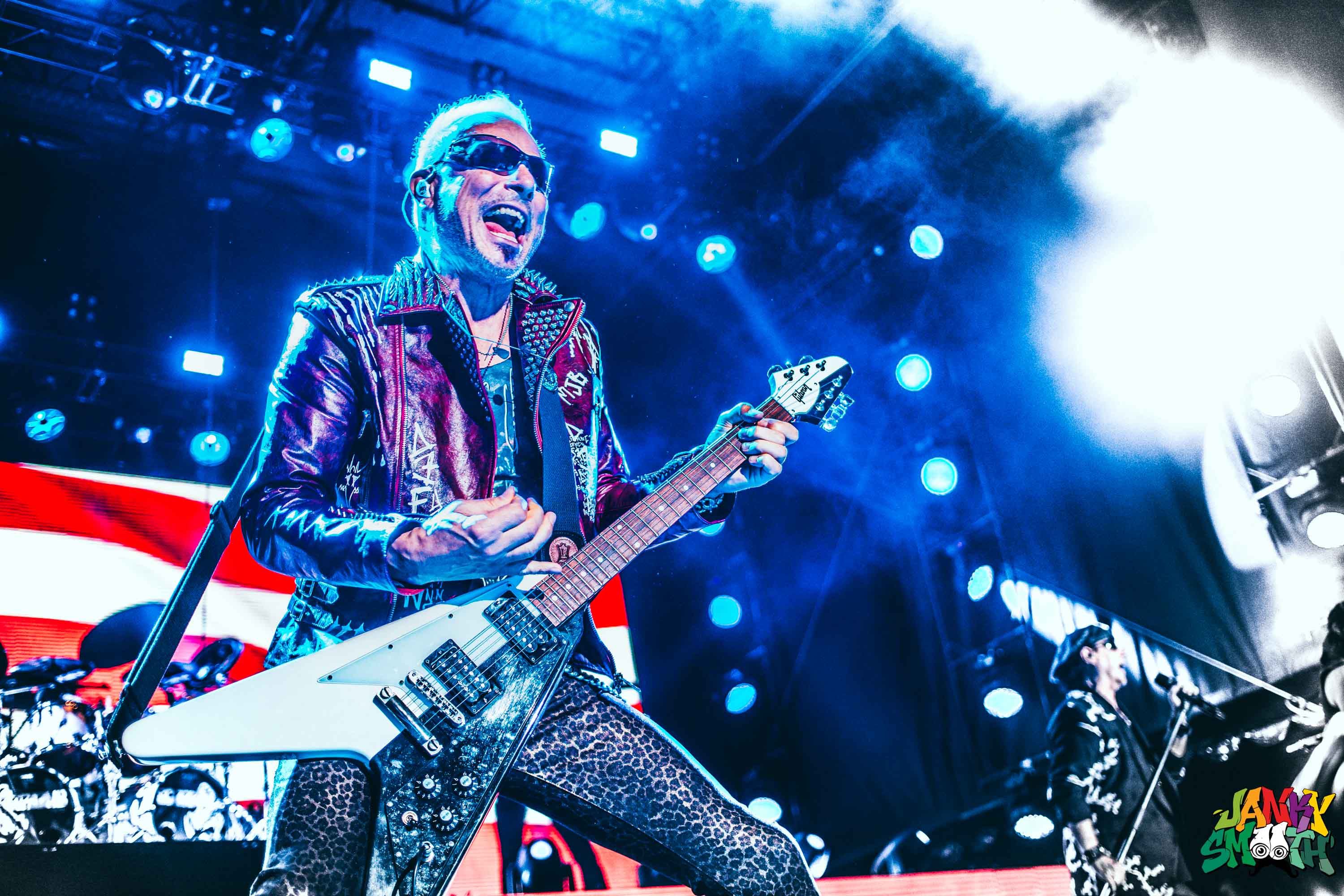 The Scorpions play everywhere, from Israel to Beirut, to Siberia to their Irvine show at FivePoint Amphitheatre for the Crazy World tour. And what an aptly named tour it is, having seen so much of the world's diversity and political strife, what is unique to The Scorpions is that they are loved and respected as the hard rock ambassadors of world peace. This band represents the chance that we could all get along some day.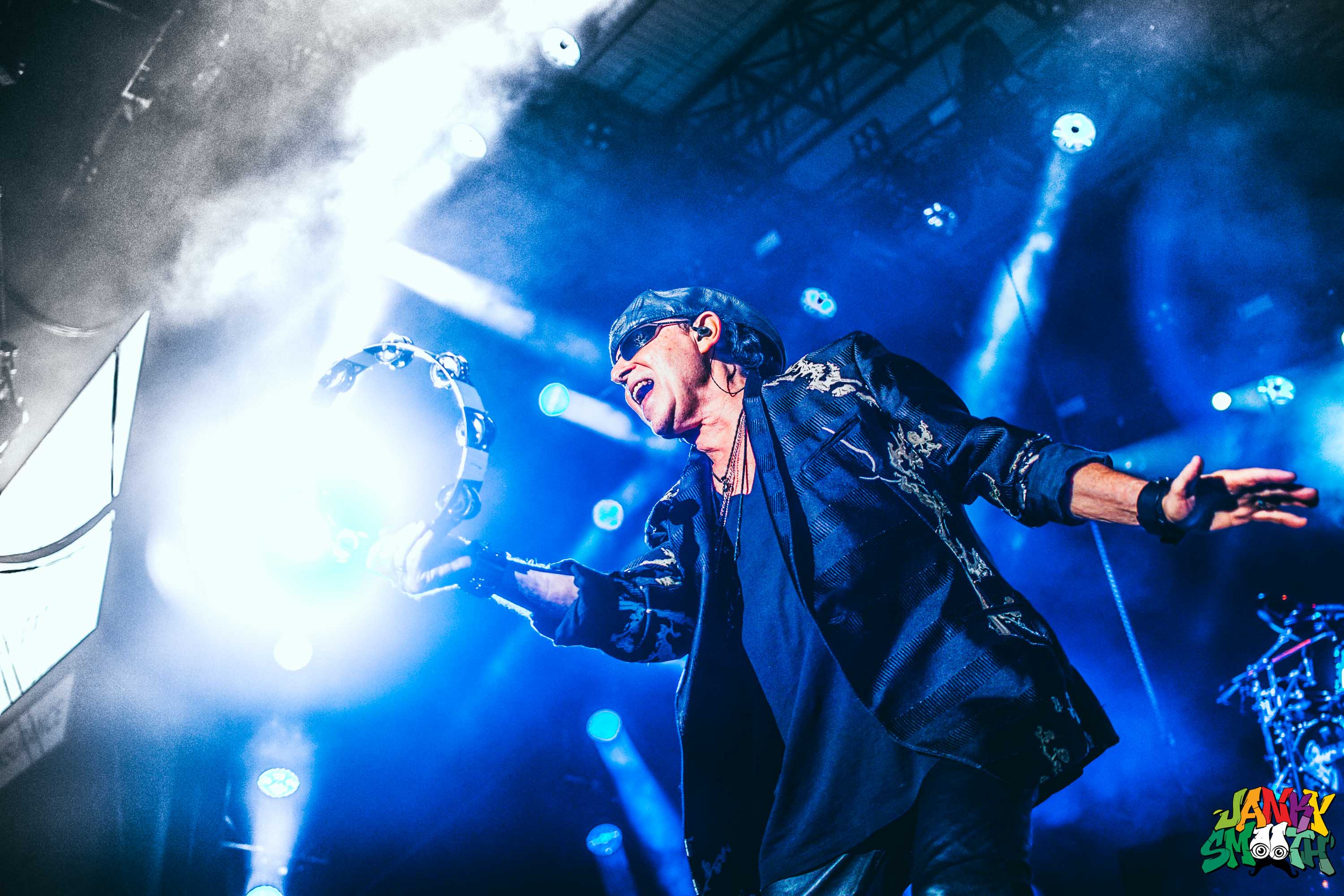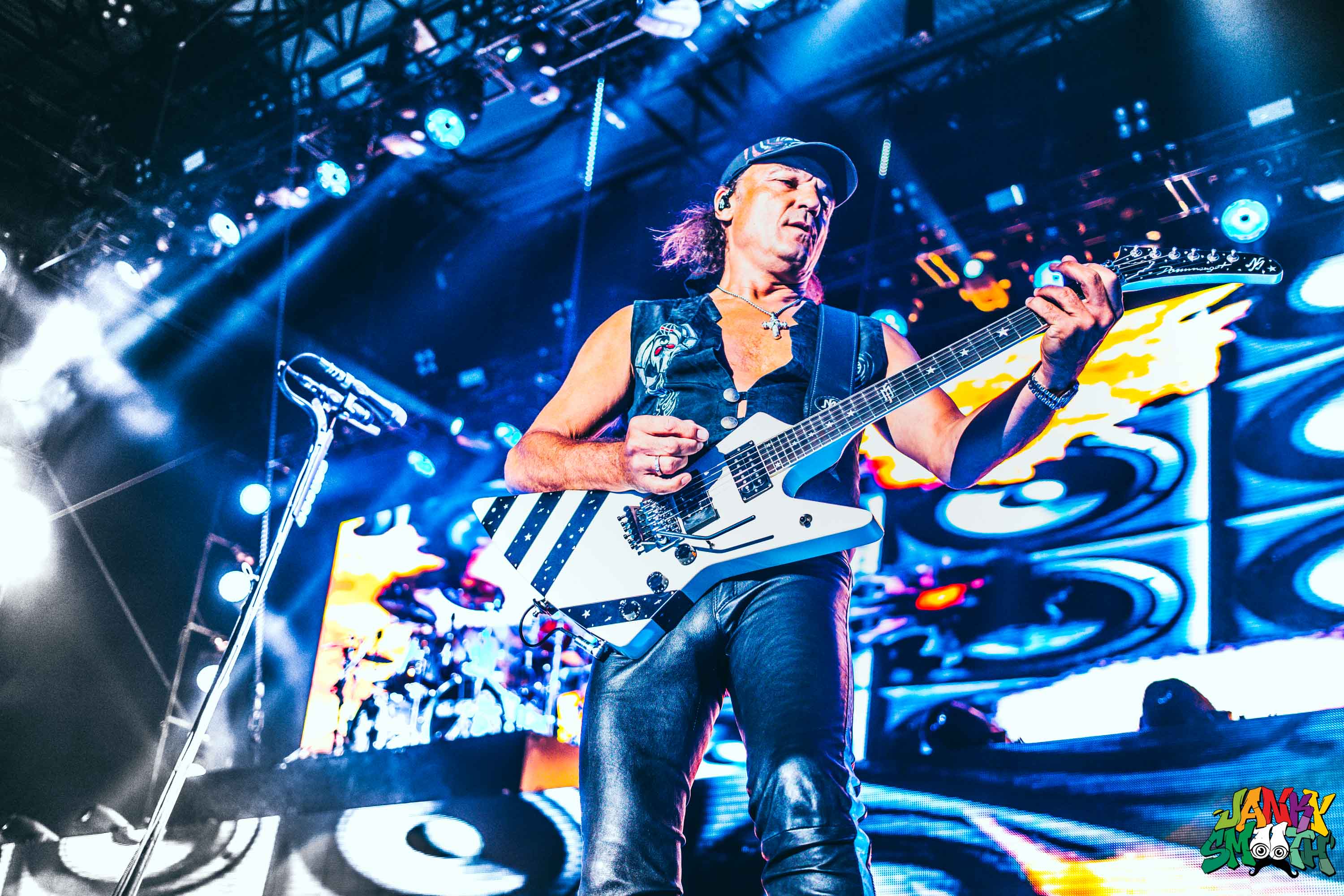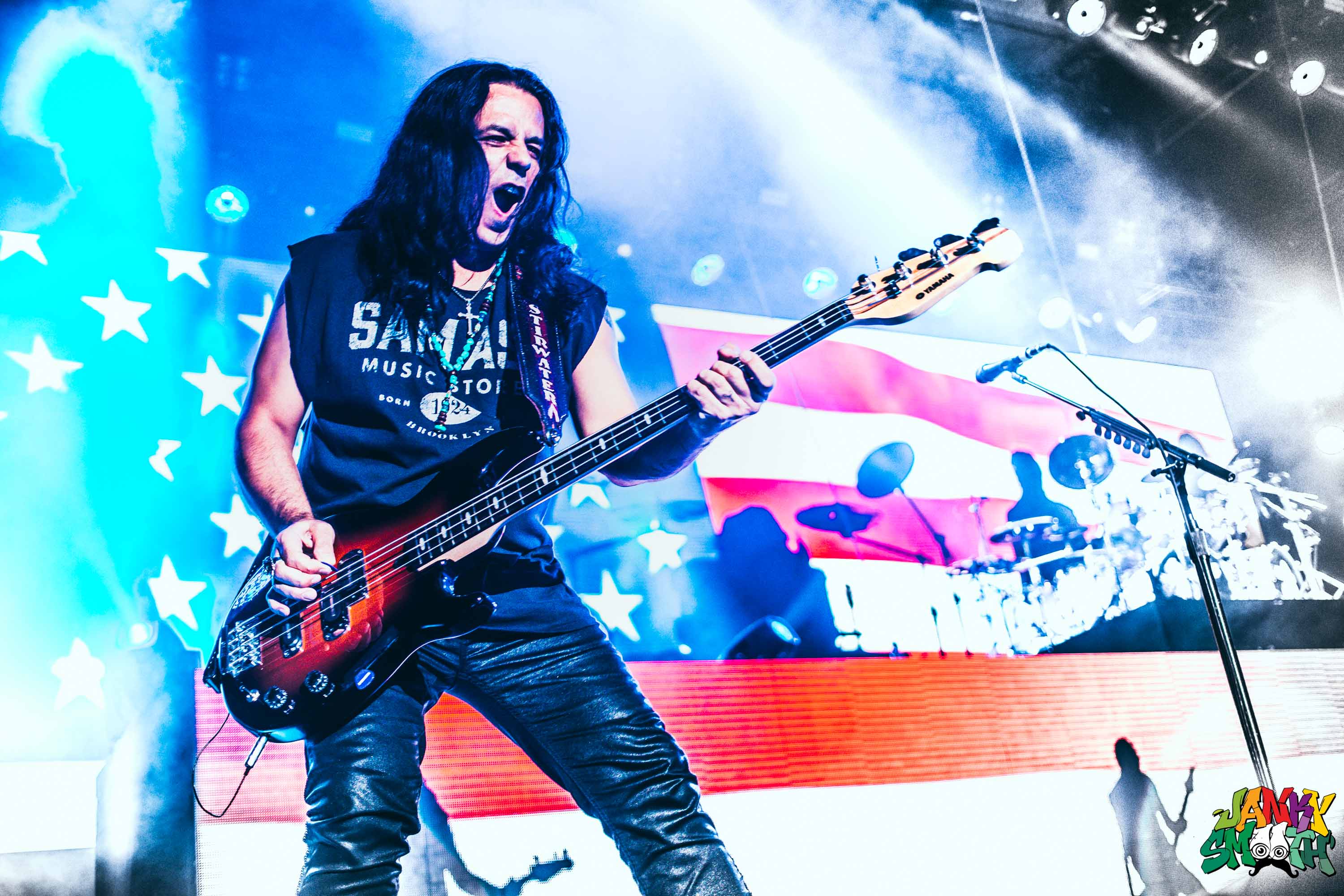 This string of North American dates were makeup shows from a tour the band had to cancel last year while touring with support from Megadeth. On this tour, they brought along classic prog-metal kings Queensryche to open. The band played every song you'd expect but "I Don't Believe In Love" off their seminal concept album and sonic-action experience Operation: Mindcrime. Instrumentally, they had incredible precision and a soaring epic quality. Todd La Torre sings with a powerful, booming voice that makes the 80's fucking cool again and honestly sounds just like original singer, Geoffe Tate. Original guitarist Michael Wilton is a powerhouse and you can hear that power in songs like "Jet City Woman", "Empire", and my favorite, the song the band closed with: "Eyes of a Stranger".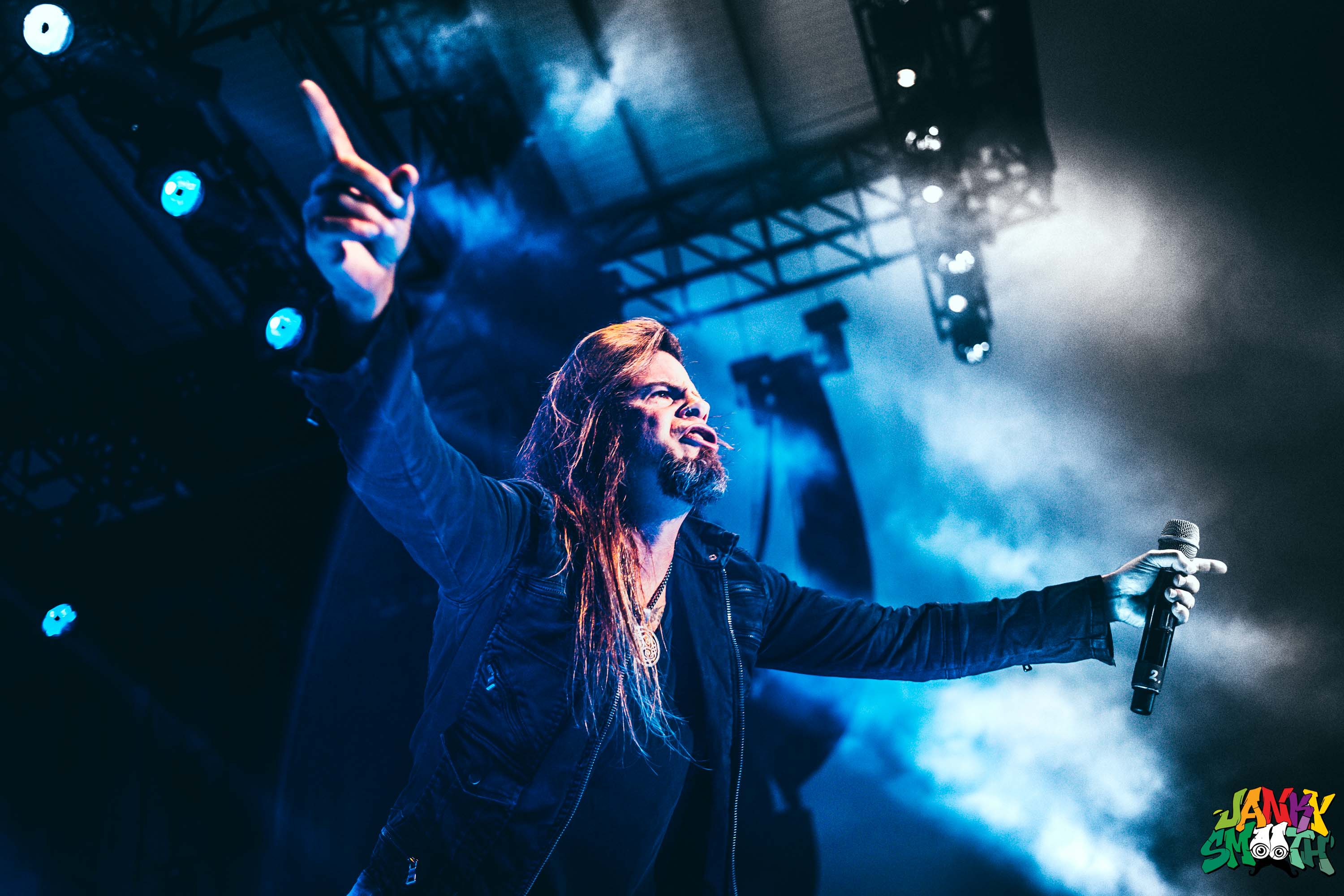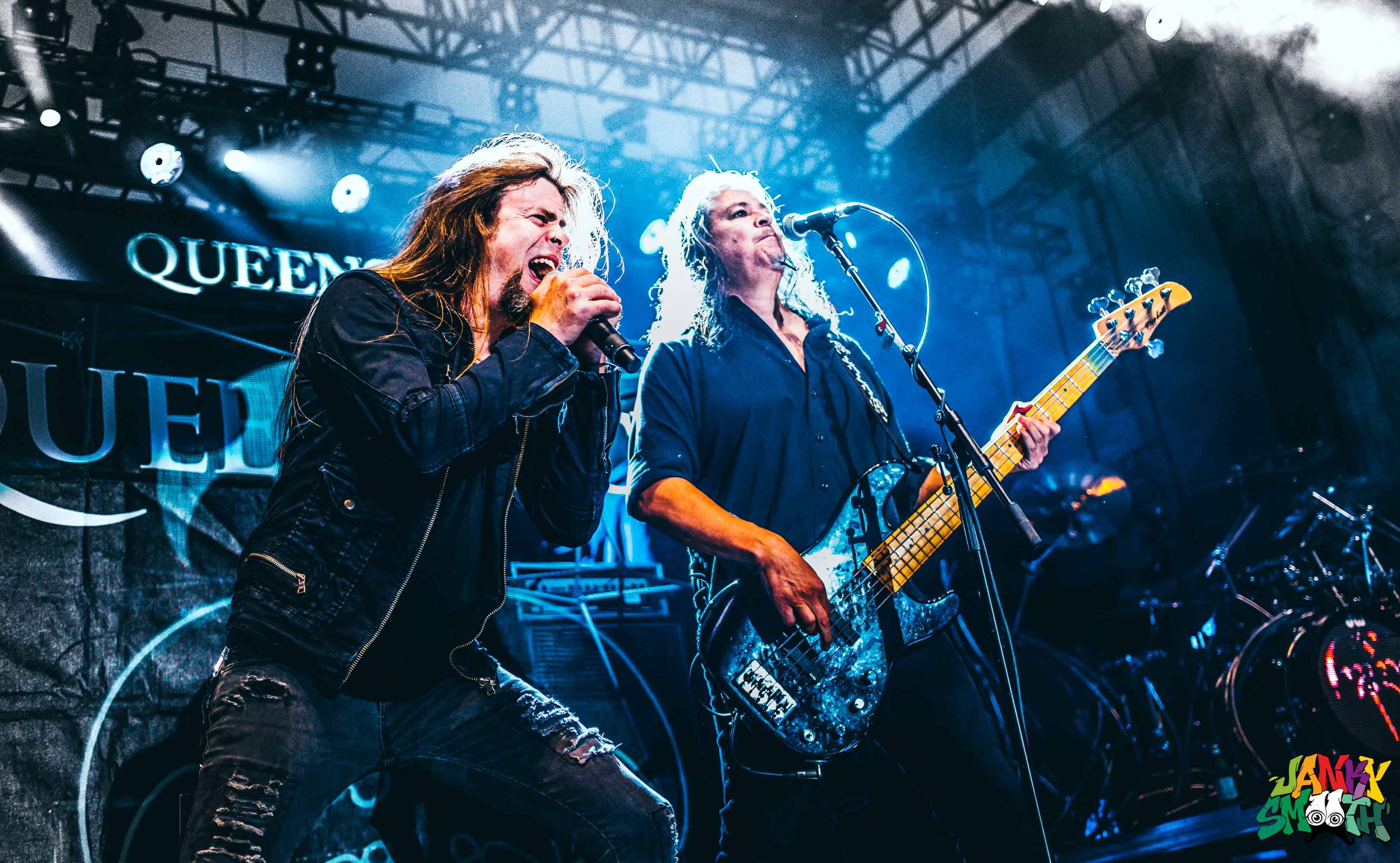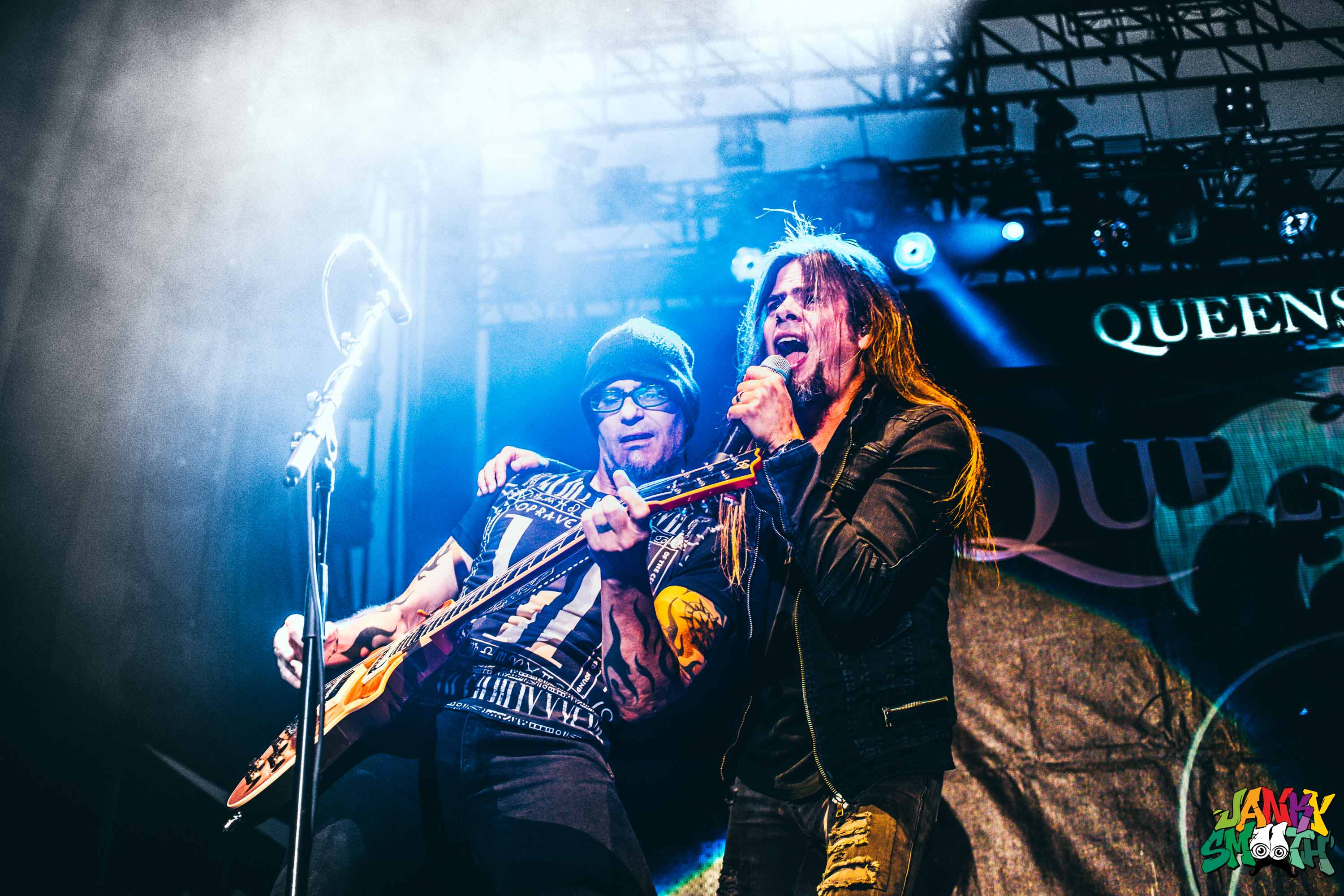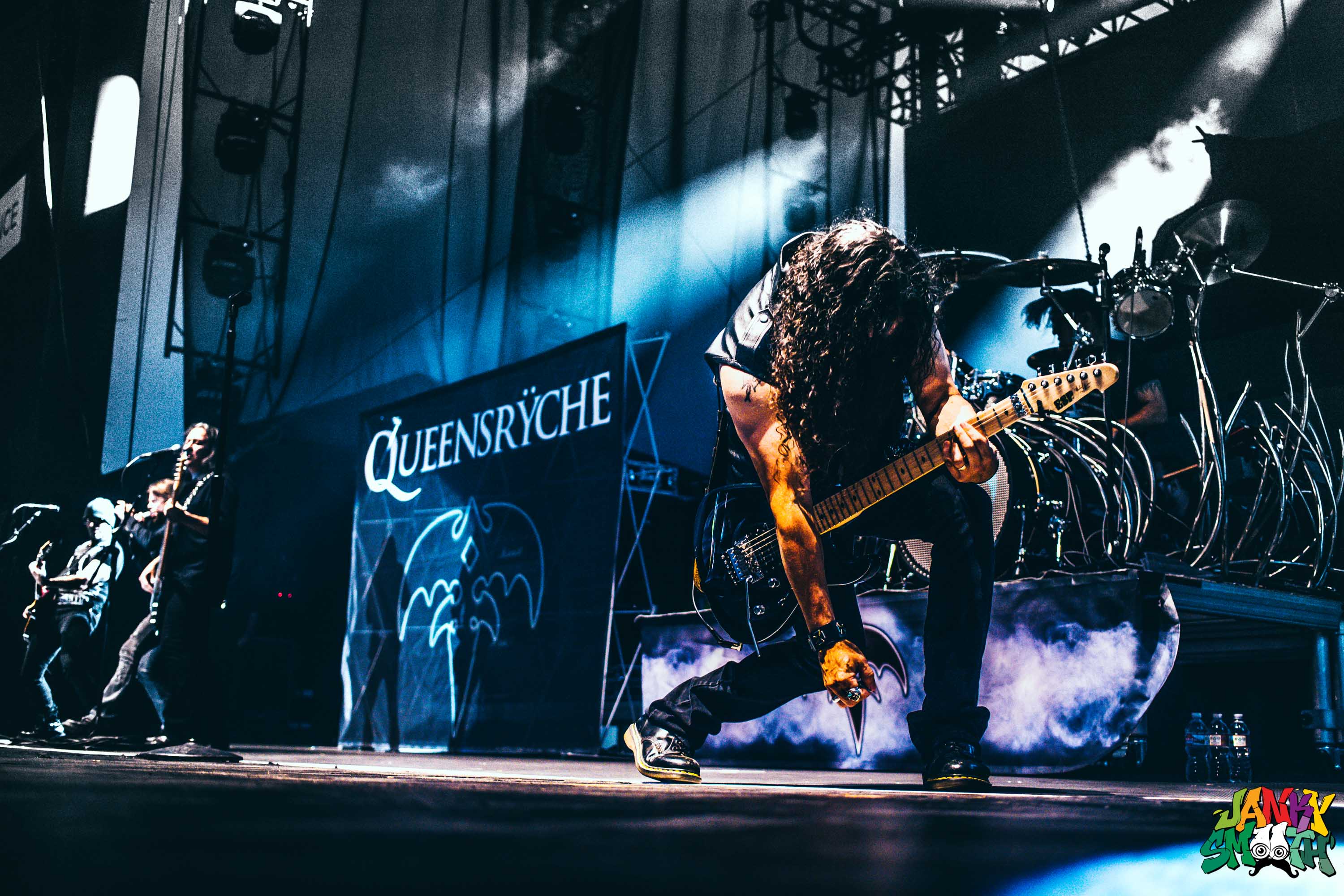 Scorpions have such a lengthy and diverse career with songs that touched the mainstream and badass early albums that remain favorites for true purists of hard rock and metal. Albums like Blackout and Virgin Killer are some of the best party and bar rock albums you can ever drink to. One of the greatest guitarists to ever put Germany on the map, Rudolf Schenker completely slayed the FivePoint Amphitheater and delivered the signature virtuosity and ferocity that everyone came to see.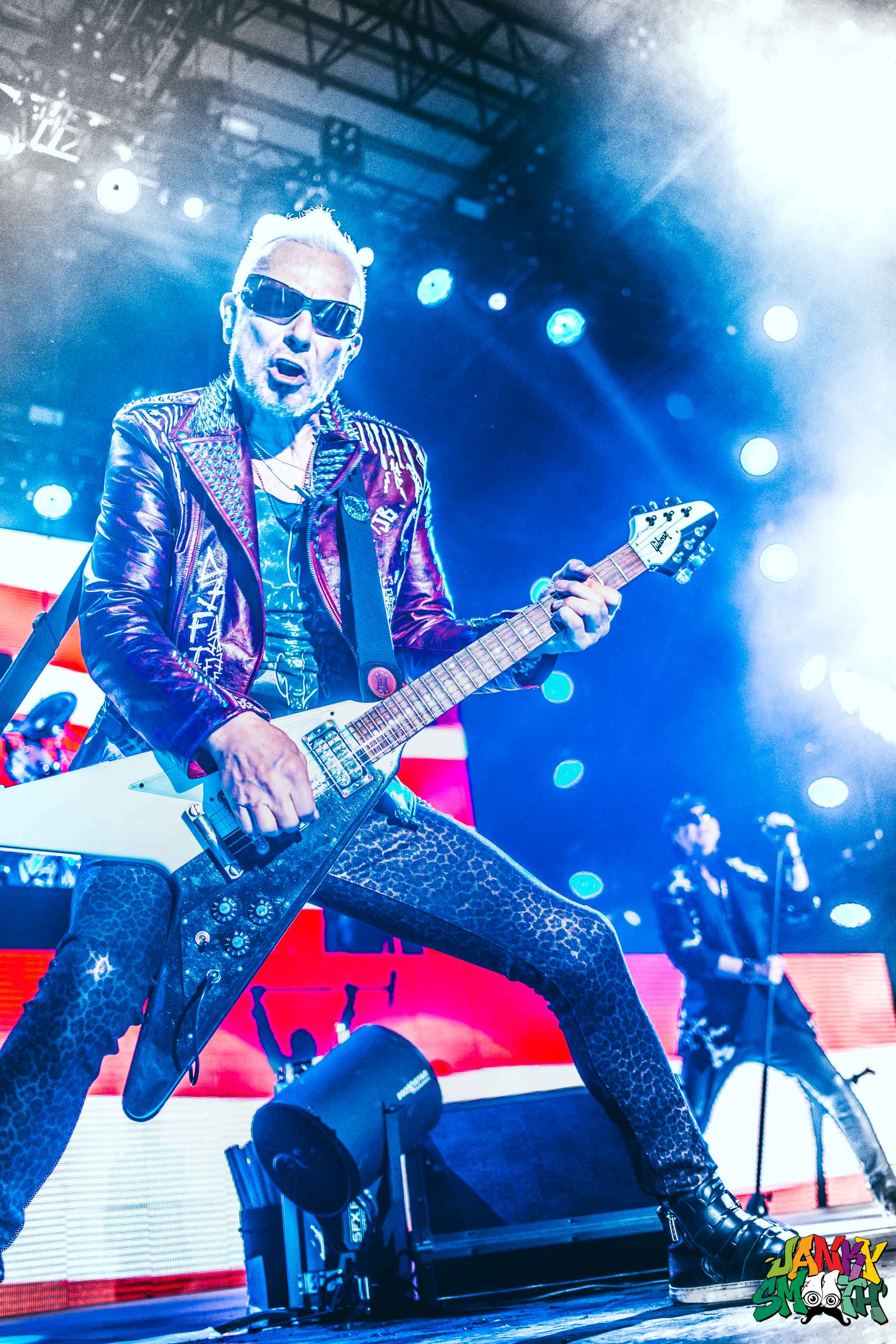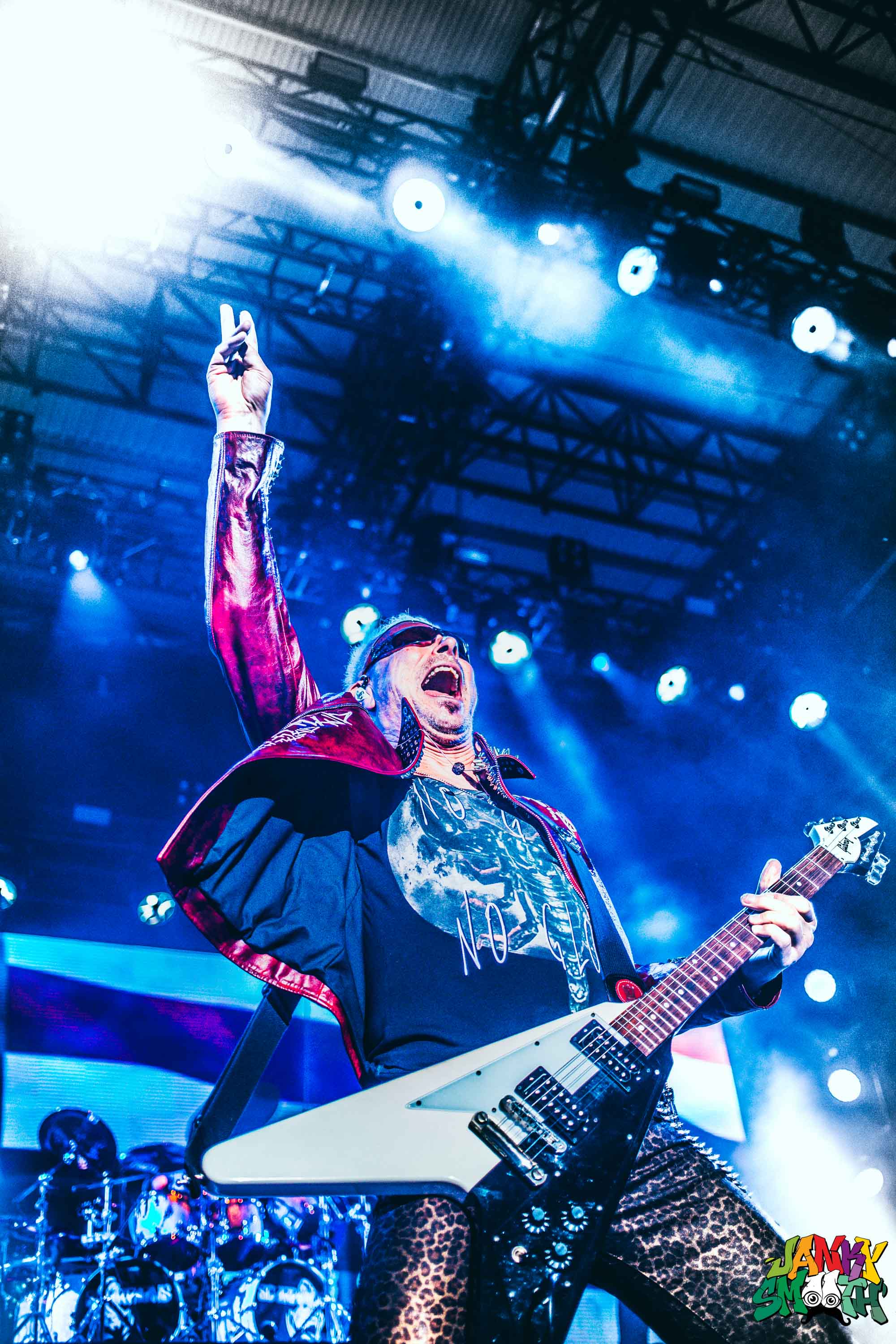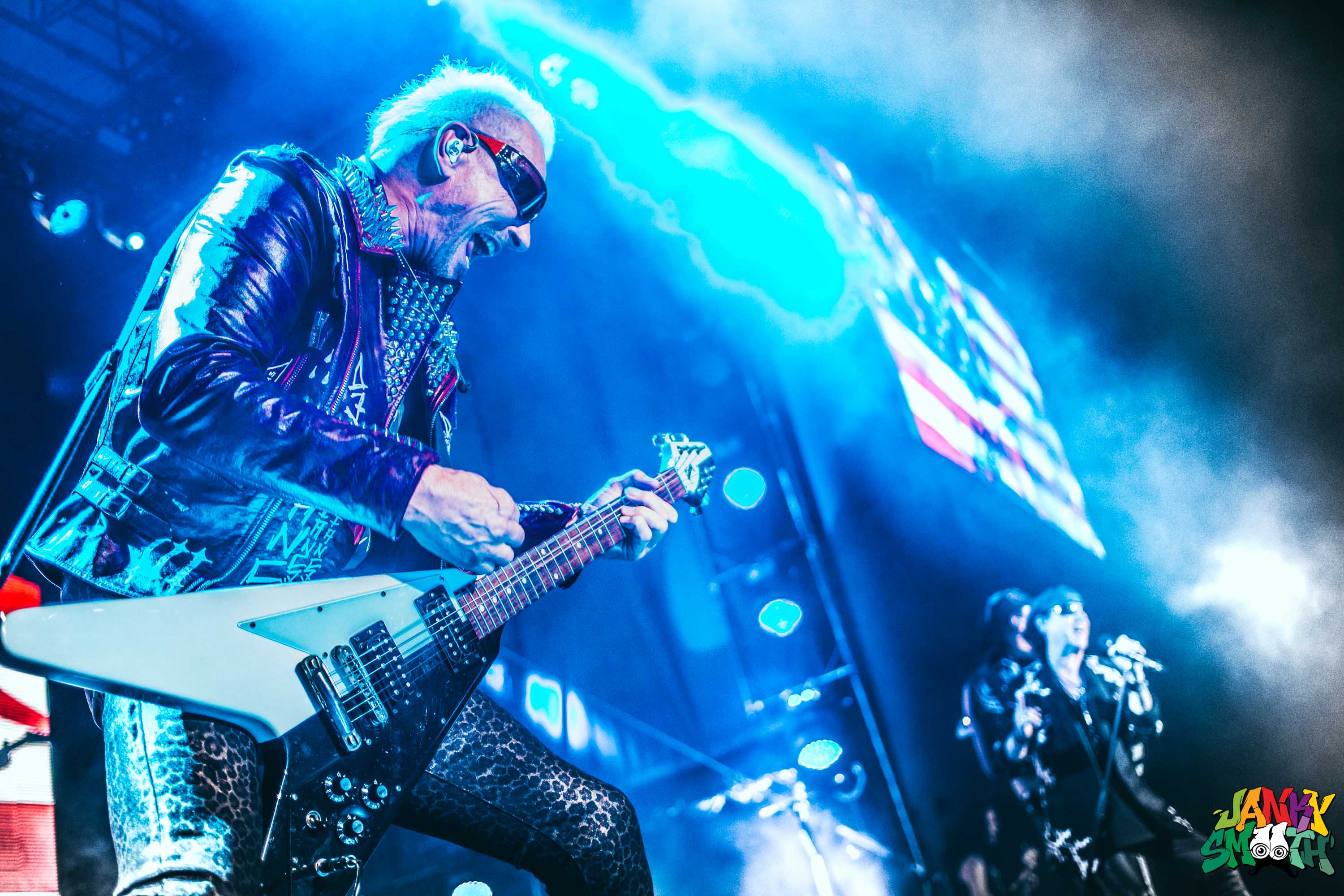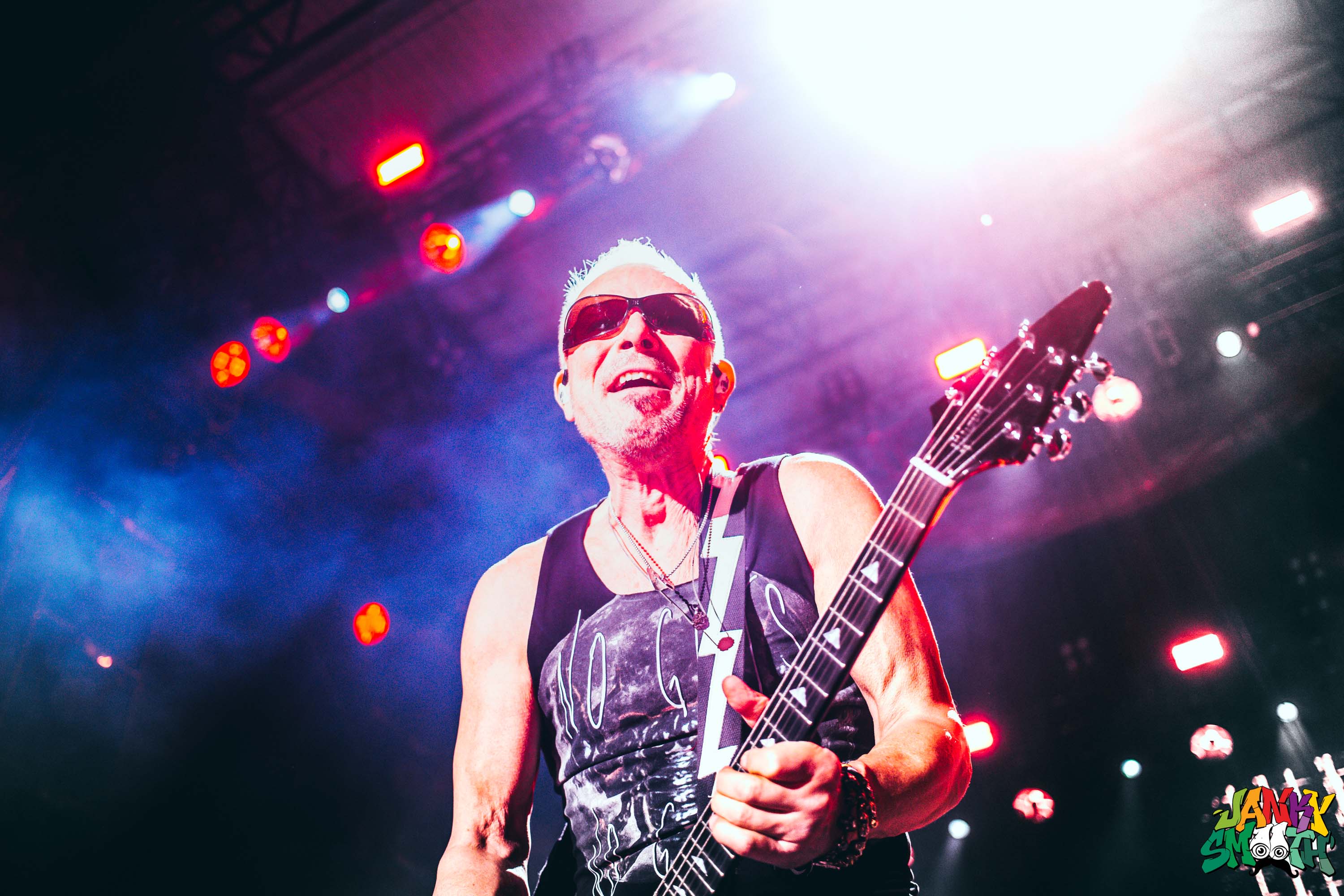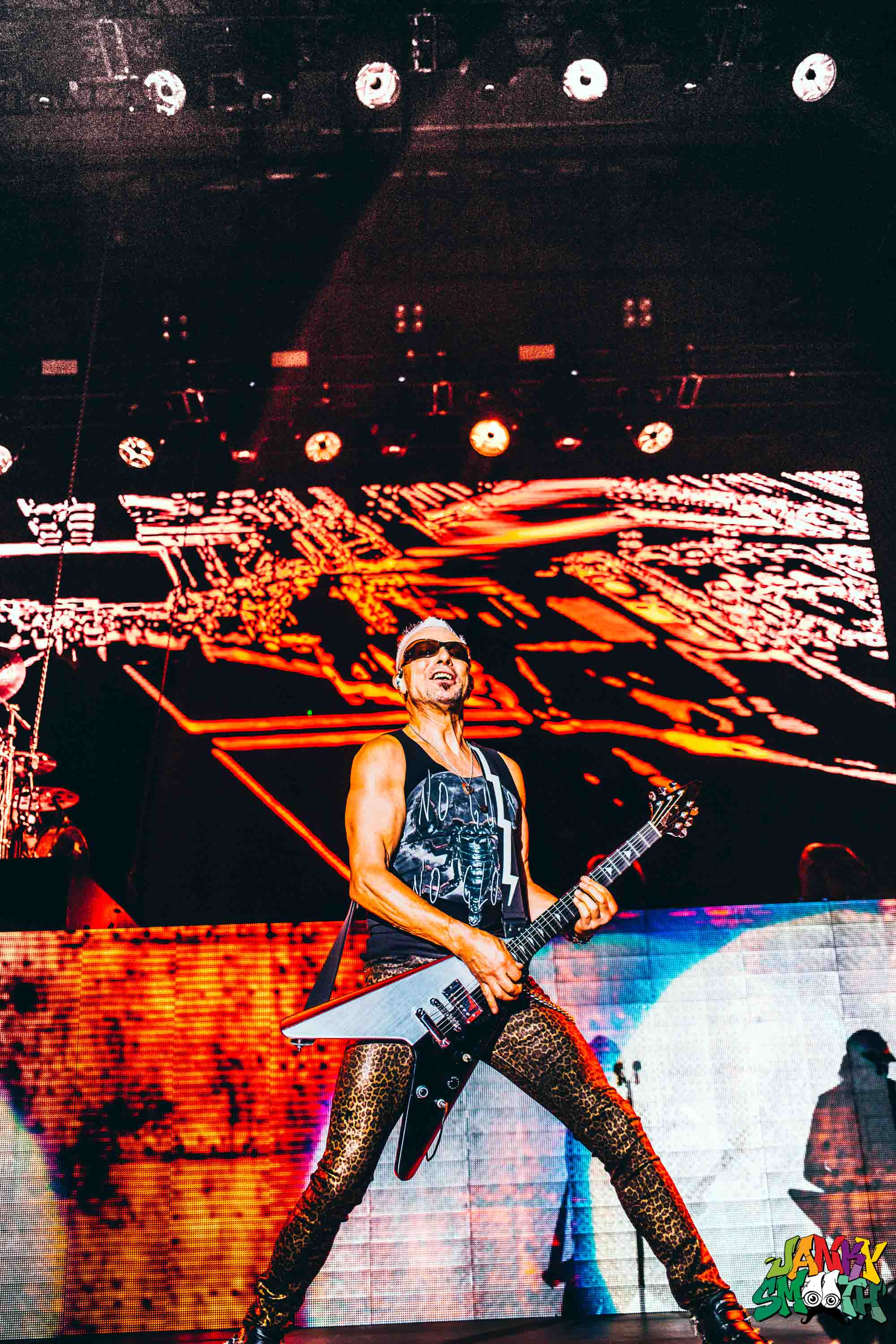 Singer, Klaus Meine is the keystone of the band's success and timelessness with a voice that is iconic and still going strong into his graceful aging. Klaus' character represents the olive branch of peace that the band extends to every audience they play. Klaus is always happy and gracious to perform. For all he's done for rock and roll, he's remained humble and a role model for how to be a rock star.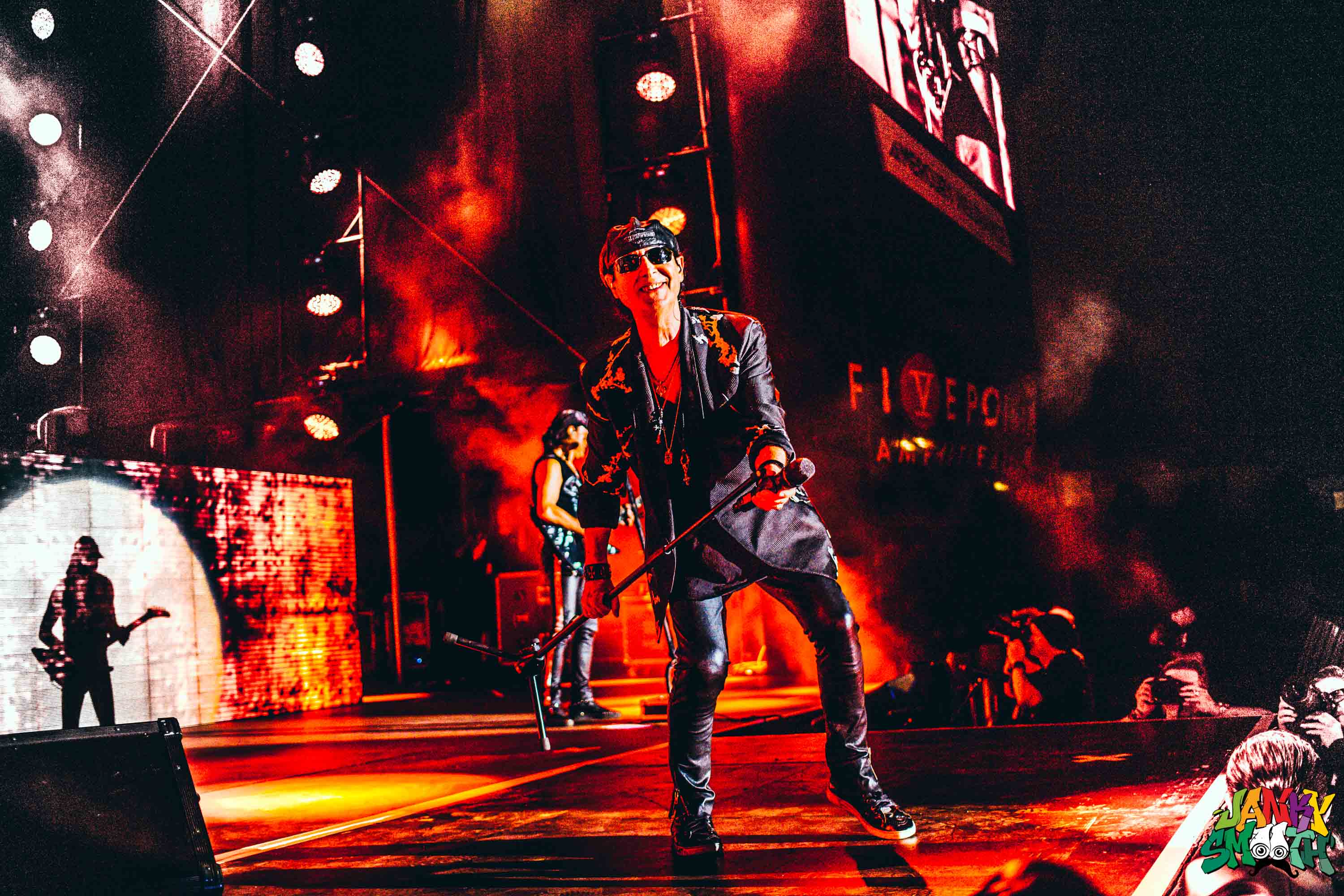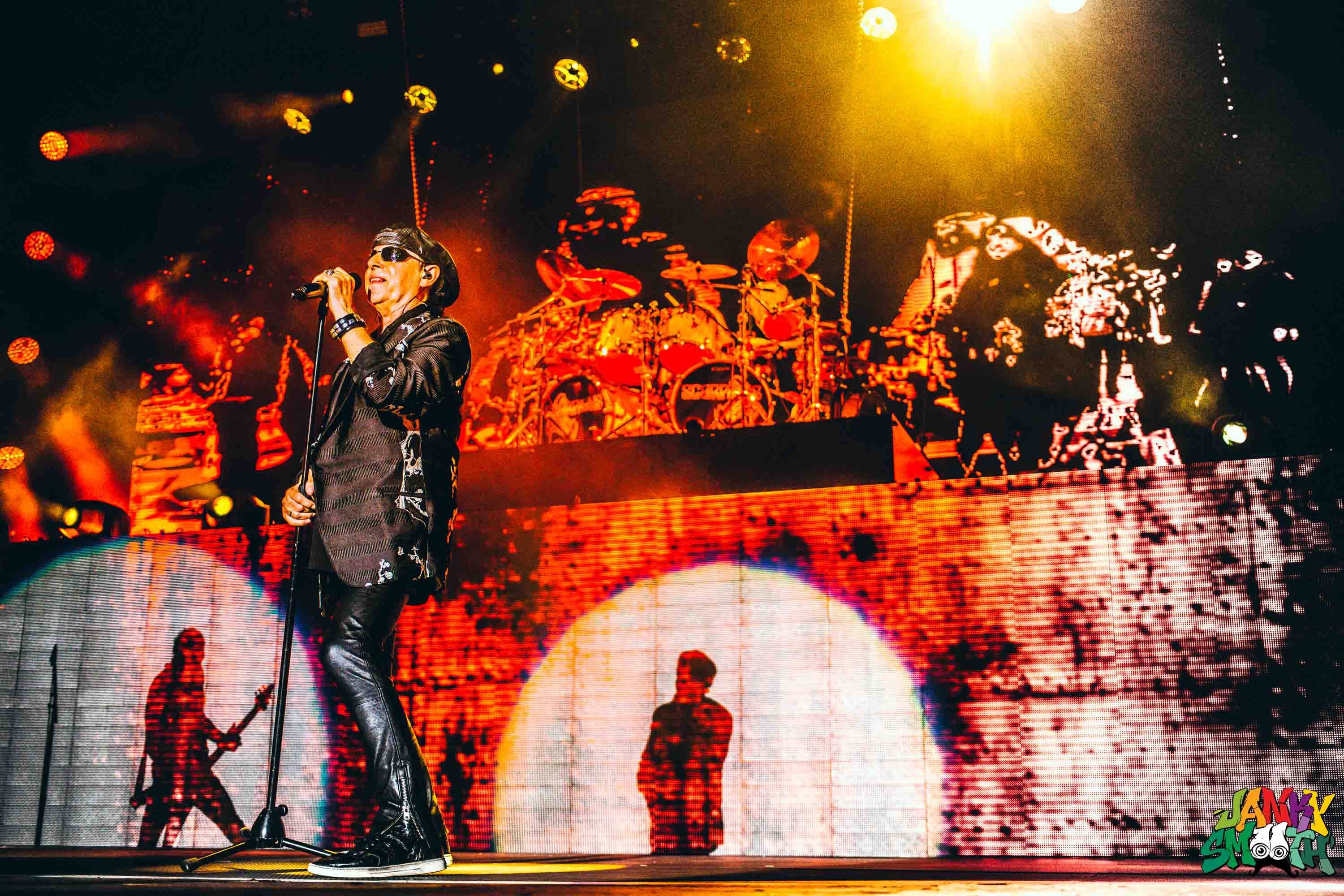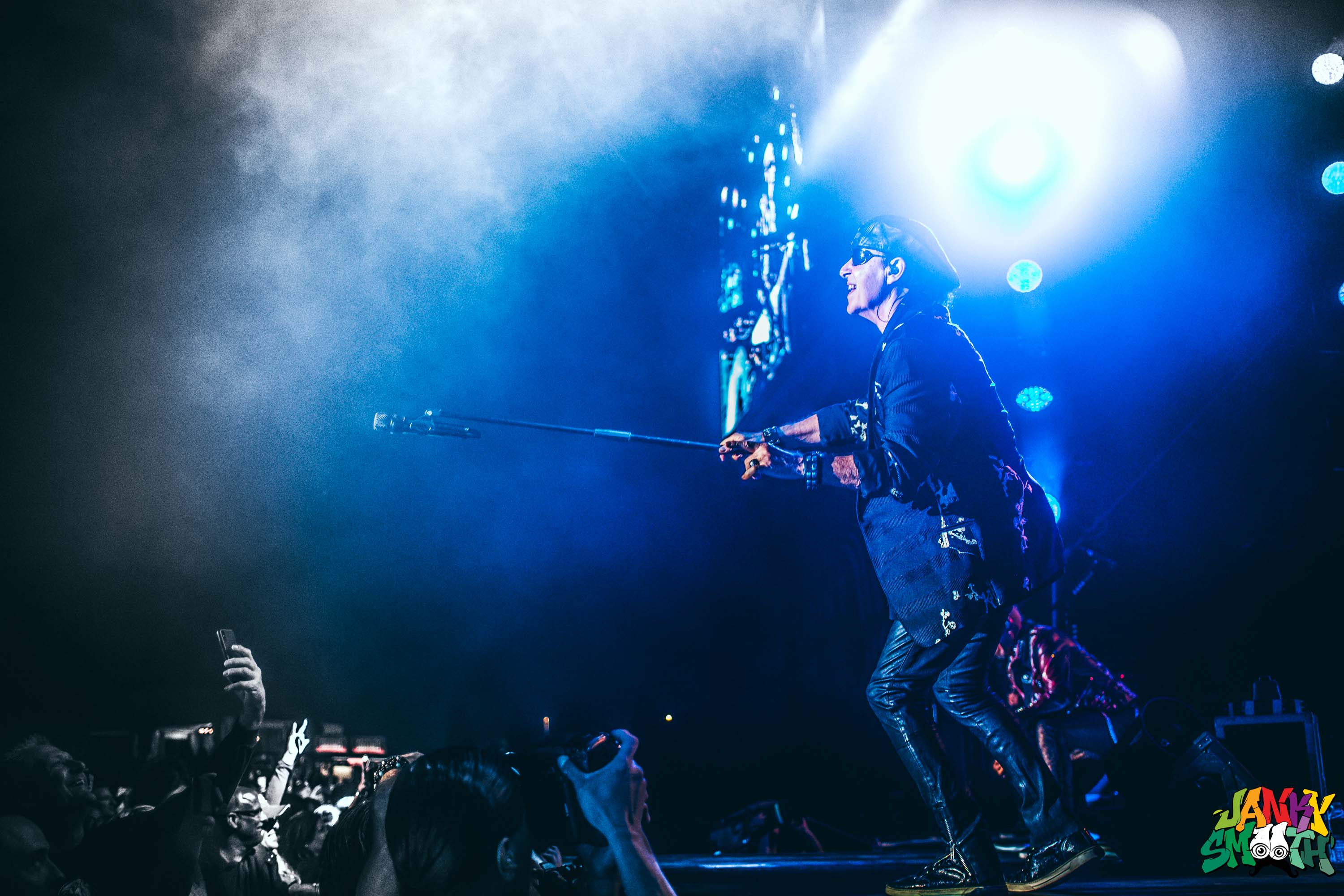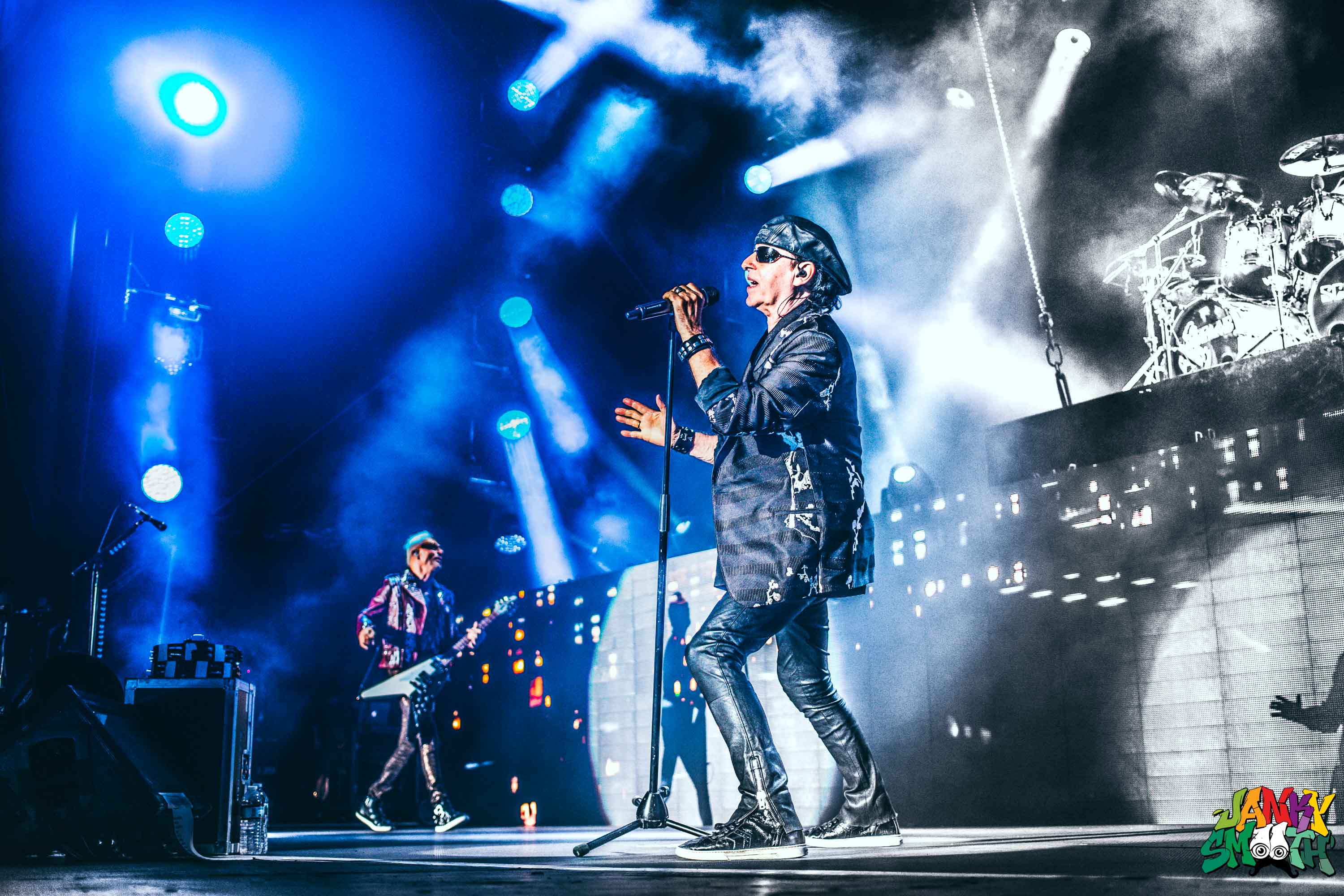 The Scorpions began with a video of a Helicopter swooping over a cityscape then the silhouetted members of the band slid down ropes extending from the chopper onto the stage. Opening up the set, Scorpions played "Going Out With A Bang". After a few more songs, the show really kicked into high gear as soon as we heard the opening riff to "The Zoo". Some of the highlights of the show were their acoustic rendition of "Send Me An Angel"(with Rudy on an acoustic Flying V), "The Winds of Change", their cover of Motorhead's "Overkill" in honor of Lemmy Kilmister as requested by the band's drummer, formerly of Motorhead, Mickey Dee, Micky's drum solo, "Blackout" "Big City Nights", the encore which began with "No One Like You", and of course, their closer "Rock You Like A Hurricane".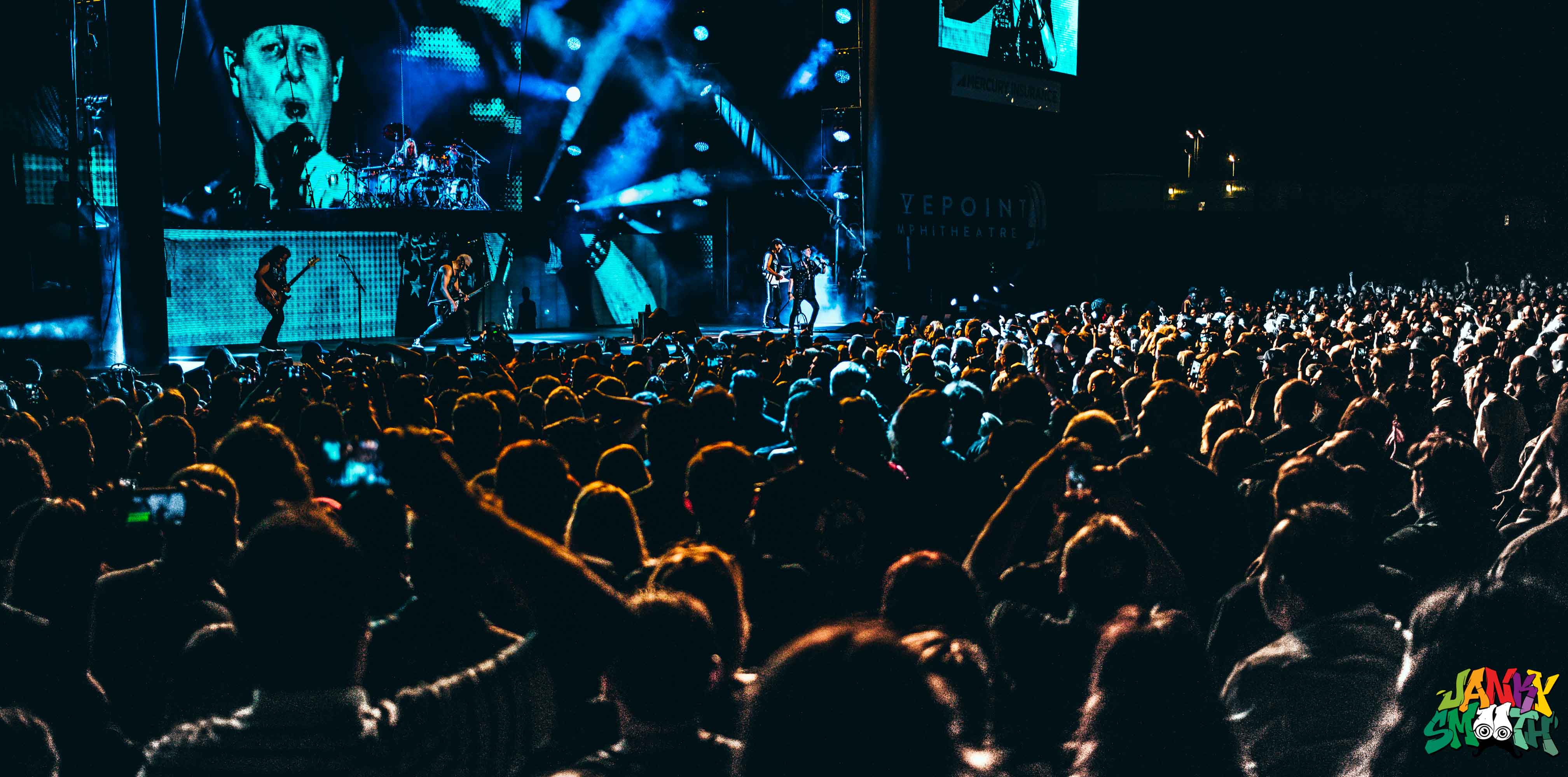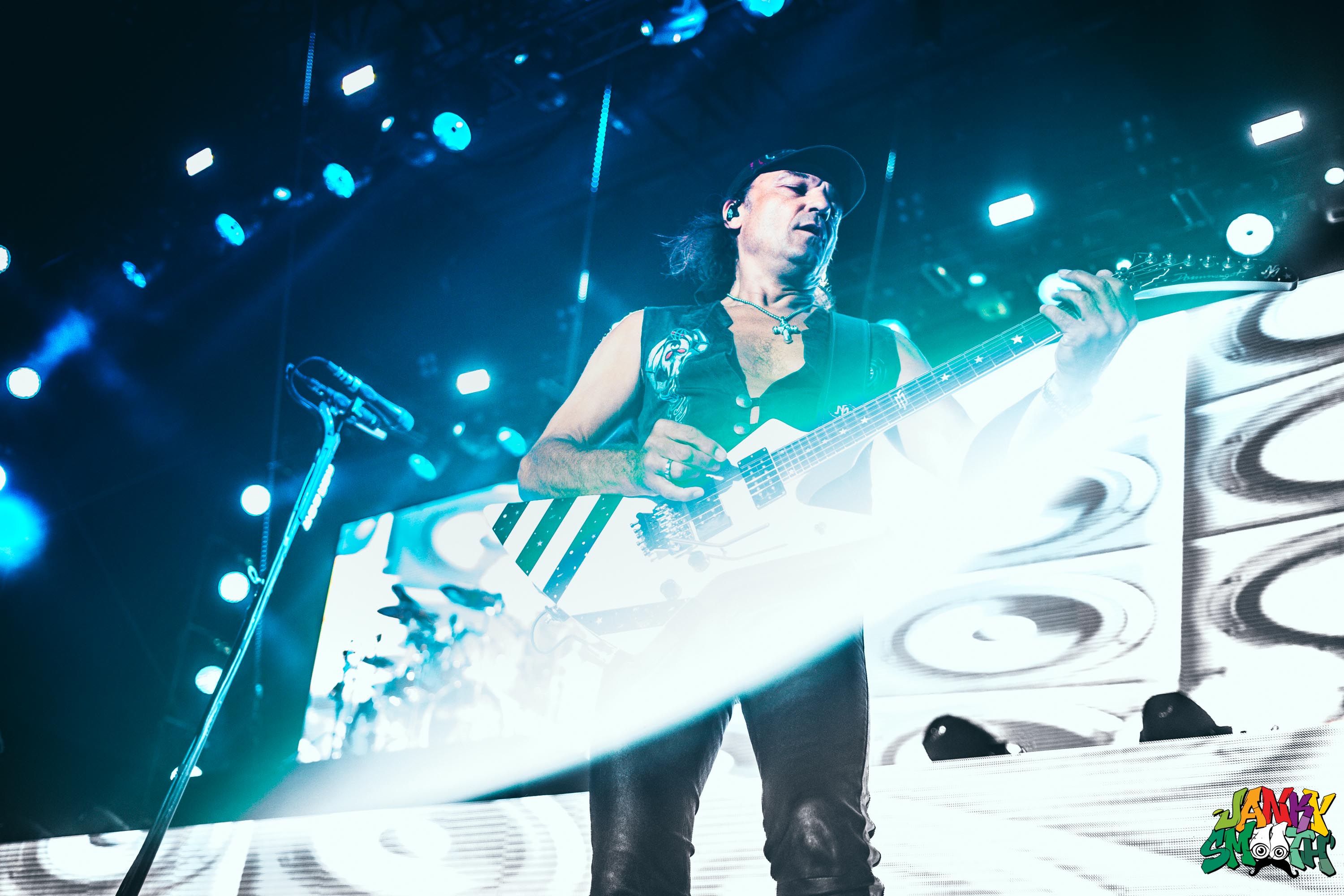 Leaving the amphitheater, I tried to make sense of the spectacle and brilliancy of a Scorpions show. This sort of heavy music comes from a time when being badass or dangerous didn't require being vulgar. There was plenty of debauchery about but this was heavy metal with class.
Words by: Rob Shepyer
Photos by: Dillon Vaughn