Offspring is in the Air: Sabroso Taco & Music Fest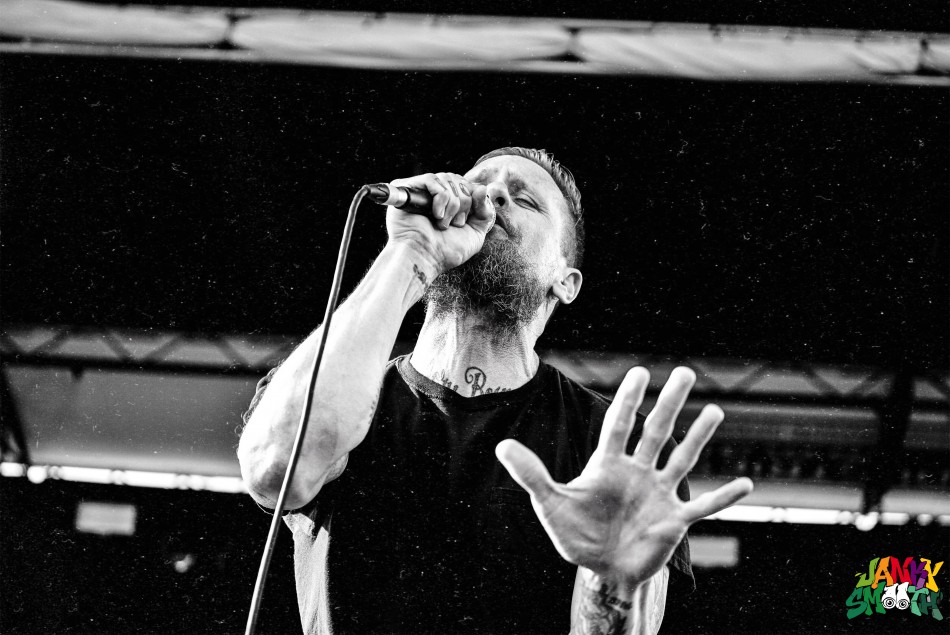 We arrived in Dana Point to swarms of sunburnt bros in Black Flag tees just in time for the Adolescents to take the stage. The festival's audience was starting to accumulate and the free 'sampler' beer glasses riddled the grass to indicate festival-goers had already switched to larger cups. It was early and the taco lines started to get backed up, so we hustled to Holy Smoke and got BBQ before we jumped in the pit. It should be noted that after attending at least 20 of these large punk festivals in the past five years, I get as impressed by the food as I do by the performances, and am probably more critical.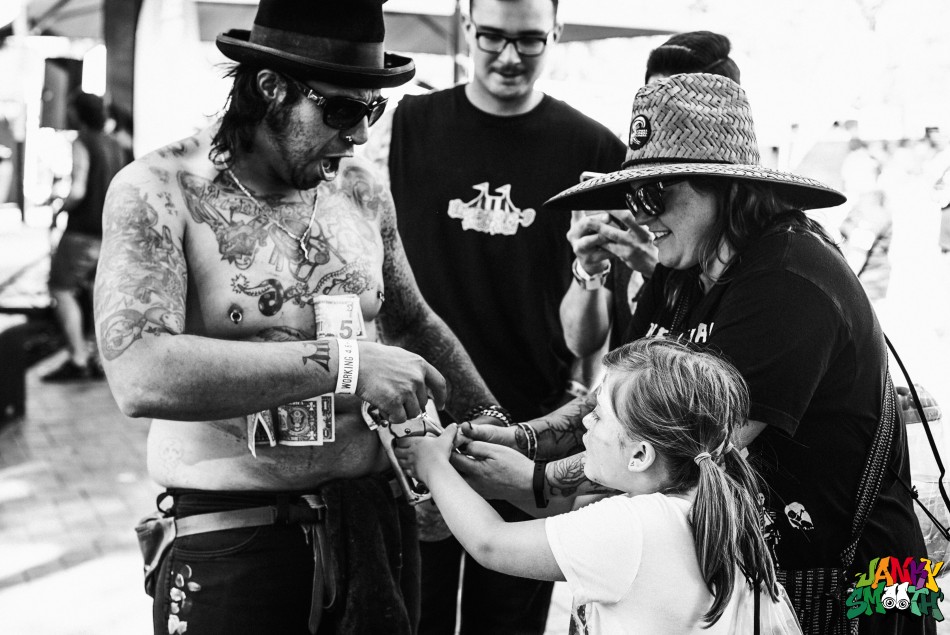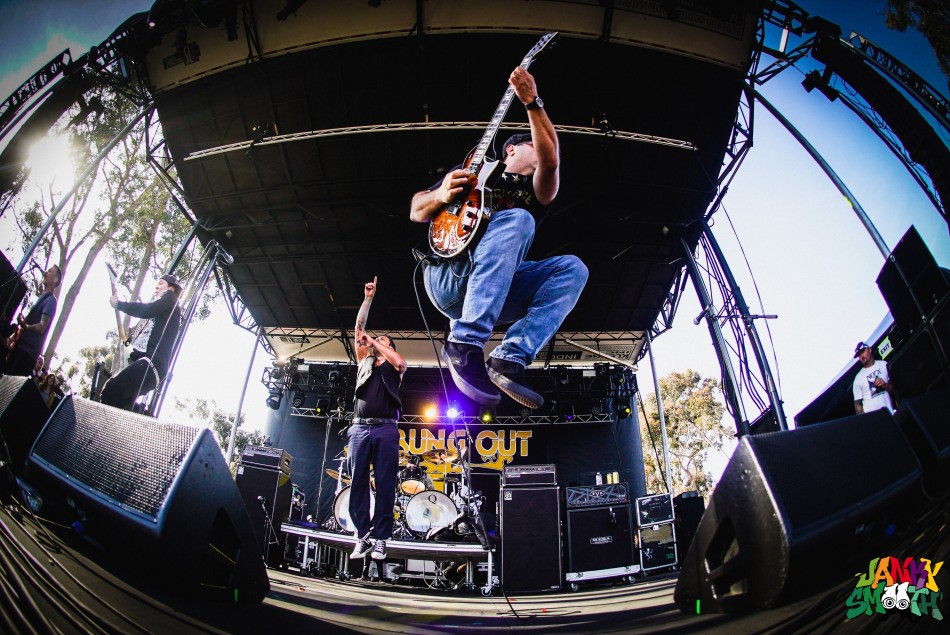 Holy Smokes did not disappoint, I'm going to keep an eye out for them next summer. The Adolescents didn't disappoint either. They've had a major resurgence in the past year, bookended by some of their strongest touring in decades and the tragic passing of long time Bassist Steve Soto. Highlights of the Adolescents' set were their performances of "Who is Who", which will be turning 40 soon, "Queen of Denial", and a rare performance of "Welcome to Reality". This remained the highpoint of my day until Bad Religion took over in the early evening with a career spanning set that included their recently released single "My Insanity", as well as classics: "Infected", "No Control", "Sorrow", and "New Dark Ages". Noticeably missing from the set was the band's previous single, "The Kids are Alt-Right", which may have come across a little too ironic given the fact that the race of the crowd was far from 'grey'. Other Highlights from Day 1 included Strung Out's performance of "Mind of My Own" and Lagwagon's set, which included personal favorites "Coffee and Cigarettes", "May 16", and "Violins", as well as a very audience participation rendition of Know it All.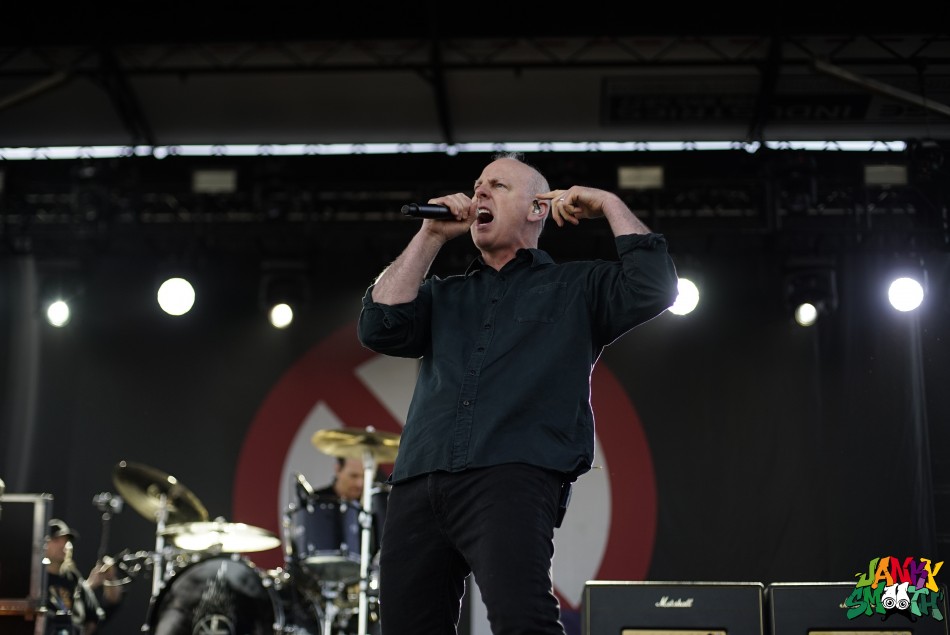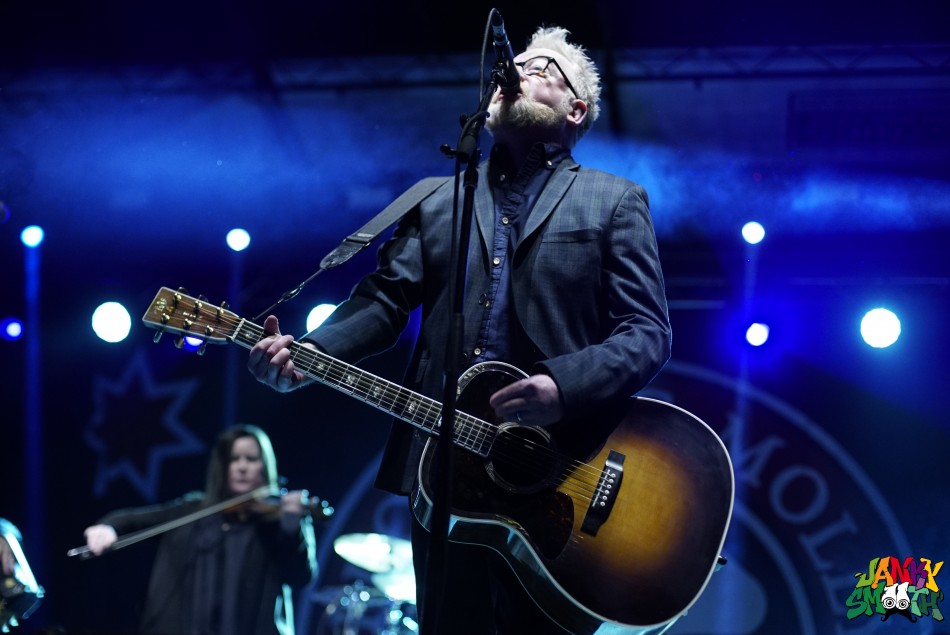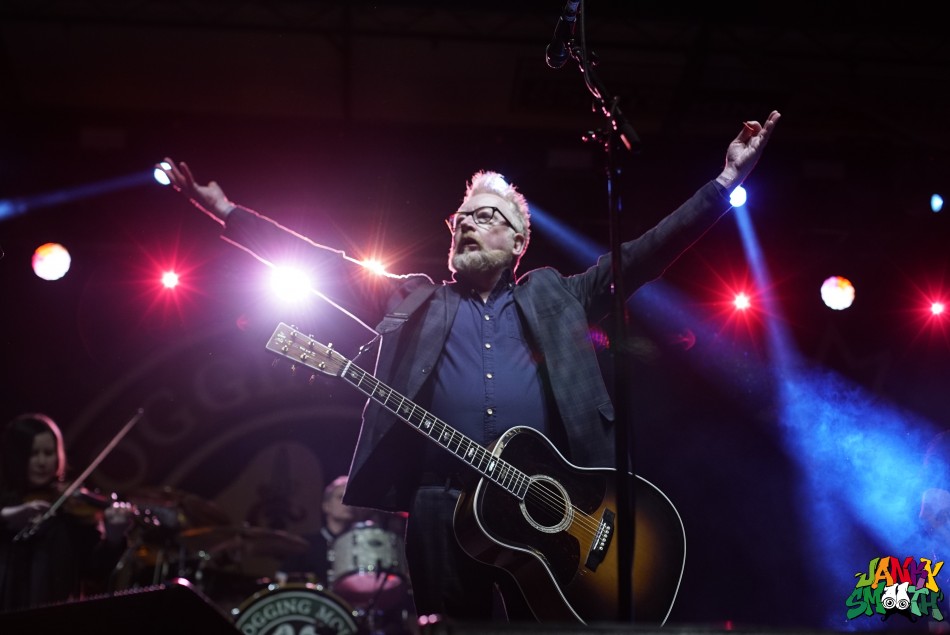 Day 2
The beginning of Day 2 felt a lot less eventful, though I did get to catch a few songs by Face to Face before Black Flag took the stage. It was instantly noticeable, as well as refreshing, that I wasn't going to be on the older side of the audience… an extreme rarity for a mid 30s former punk rocker.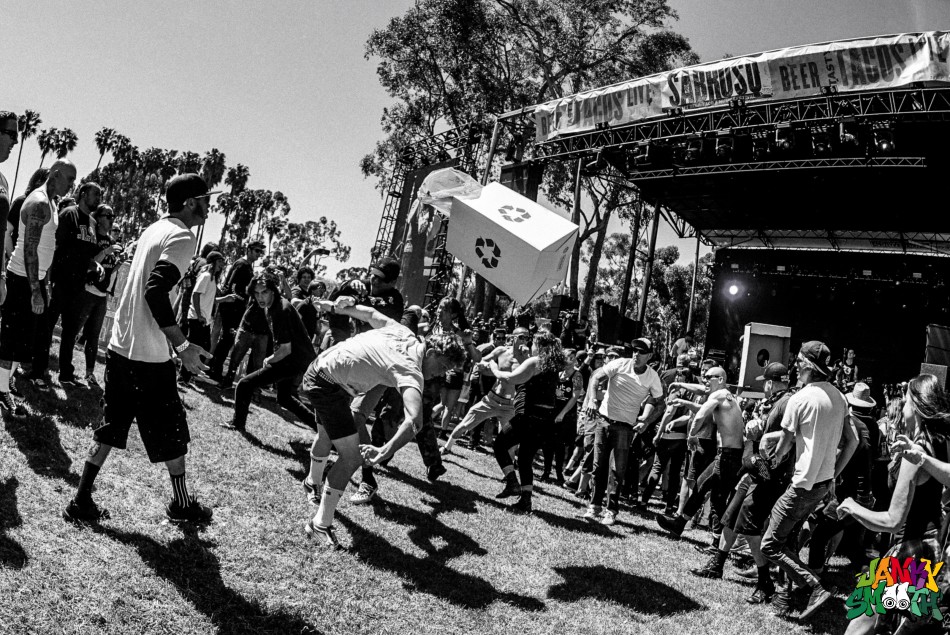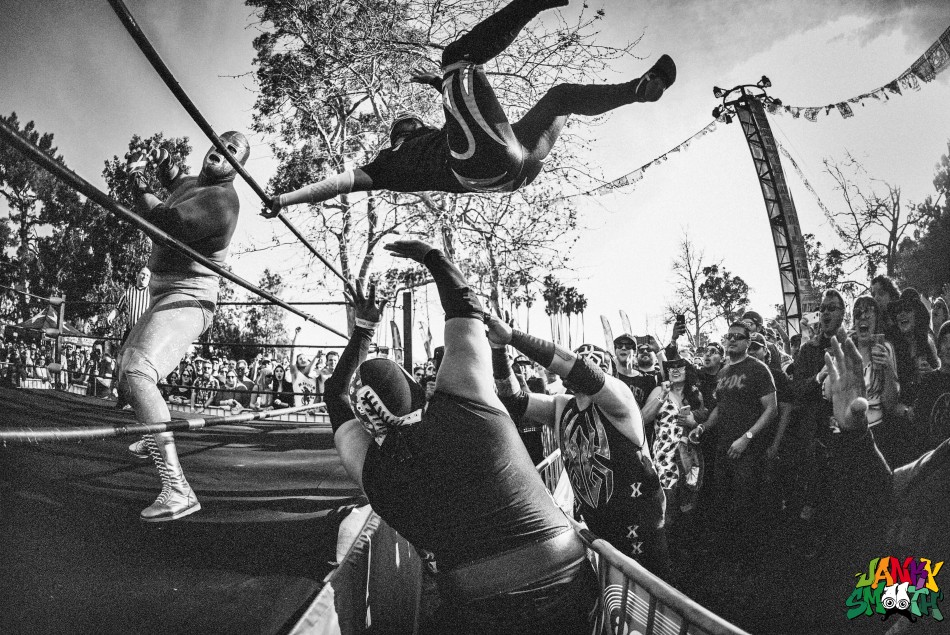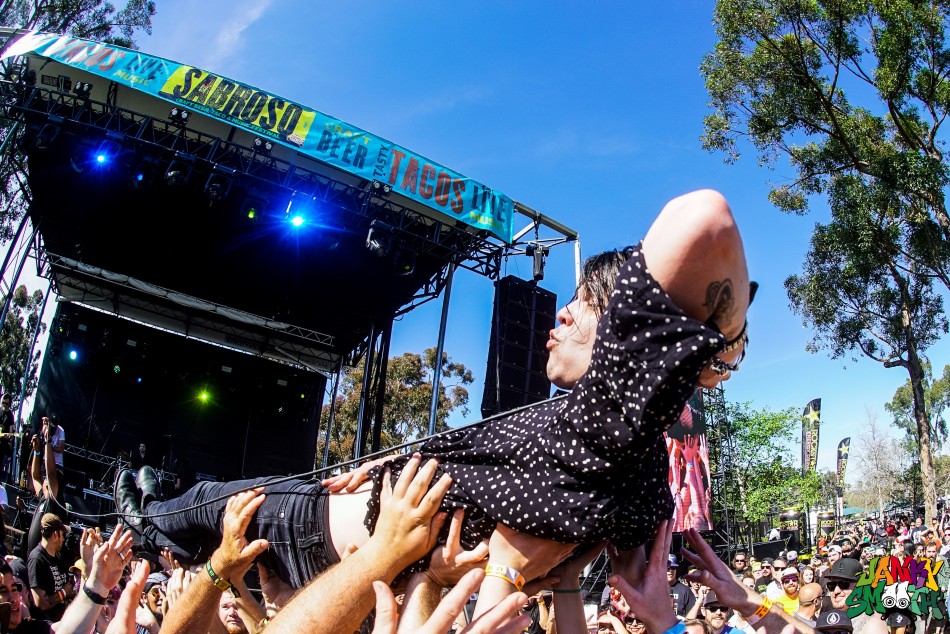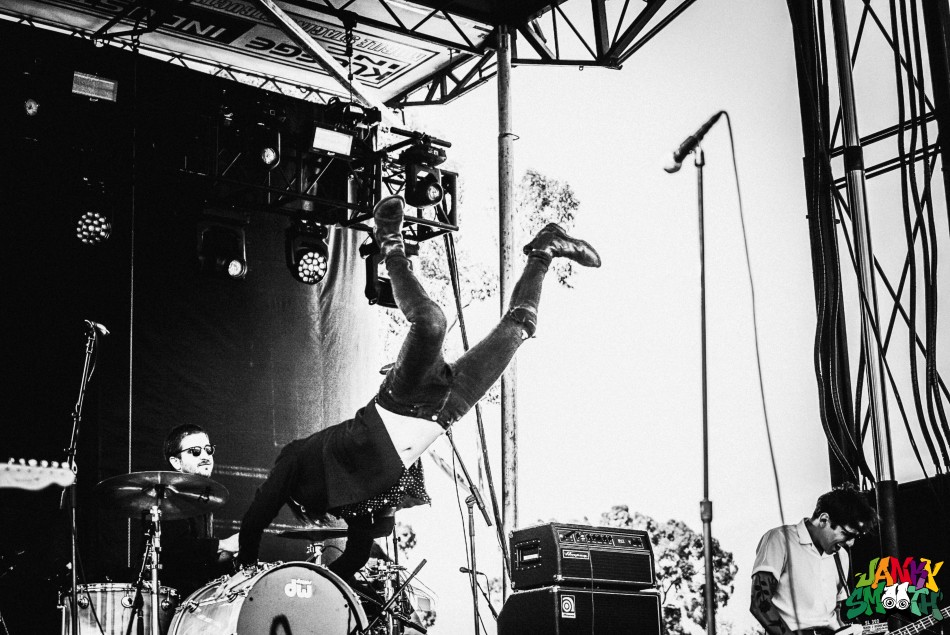 Black Flag's set was what most of us were there to watch. Not a lot of people get to see Black Flag perform in their lifetime, regardless of the lineup, and despite the backlash from the 'groups' horrendous 2013 album, What The, people were excited to see what Greg Ginn had in store for the 10,000 fans in attendance. It should be noted the majority of this excitement appeared to come from people who couldn't identify Greg Ginn, and were under the impression that Black Flag had only had one constant singer for their entire run. It might also be possible that some of this excitement came from people who had Black Flag tattoos, but did not appear to know any of the songs performed for the entirety of the set except "Nervous Breakdown" and "Rise Above".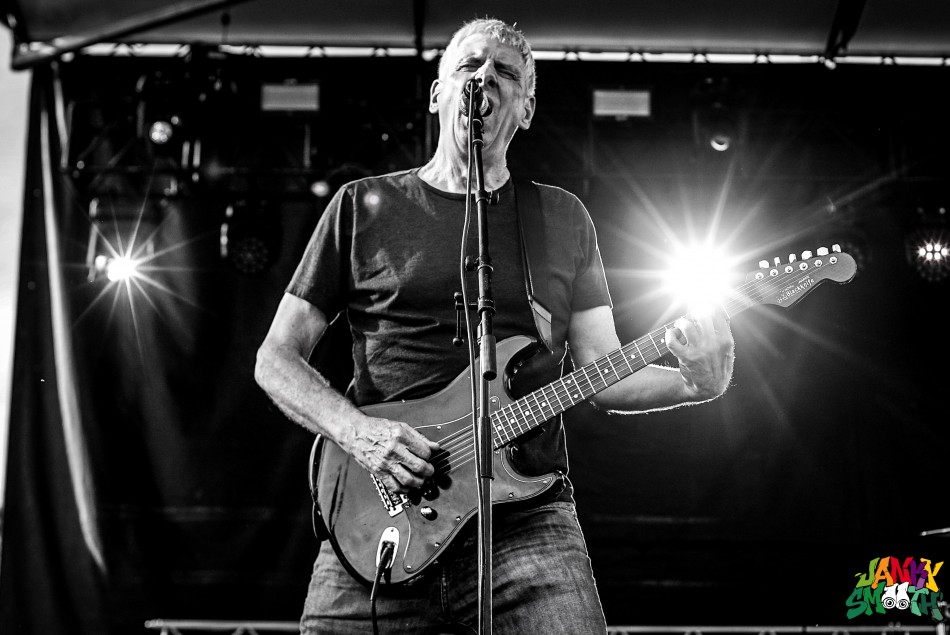 It should also be noted that I do not hate on Greg Ginn. I can say with full confidence that in my own personal experiences with Greg Ginn, he has been nothing short of generous and kind, and I enjoy watching him perform. I probably would have enjoyed the set more in an intimate atmosphere, but that doesn't appear to be happening anytime soon. Overall Black Flag's setlist seemed pretty spot on to what I would want to hear as a fan. It was most of the First Four Years, with a little Damaged spread in. When you watch them perform, it doesn't look like the Black Flag you see in your head, but Ginn's guitars are unmistakable, and the sloppiness of the set only adds to the punk aesthetic.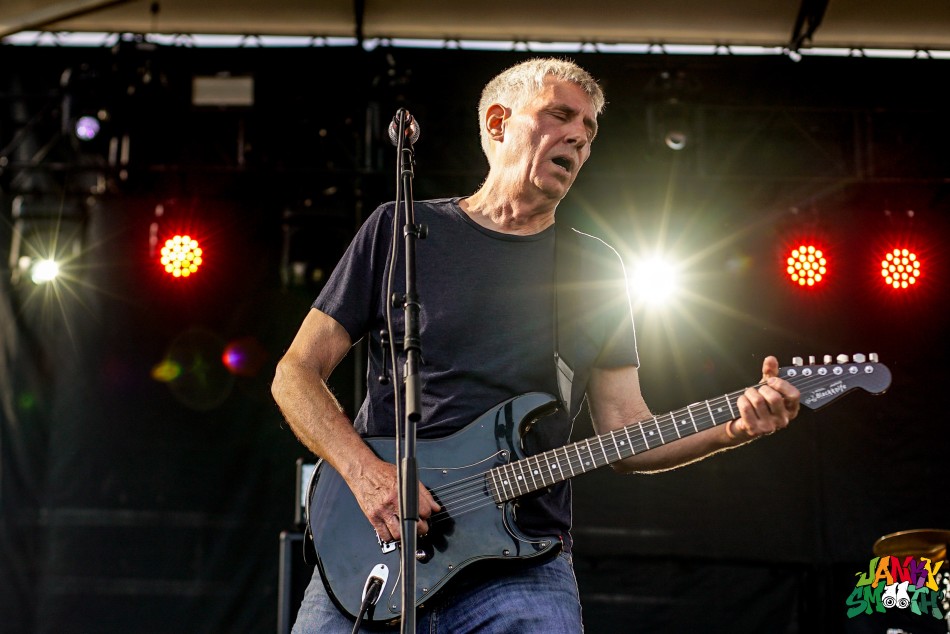 Mike Vallely's vocals aren't Keith Morris' or Henry Rollins', and they never will be. Considering this was his first show with the band in five years, he does appear to be more comfortable than in comparison to videos I've seen from the 2014 tour. Overall the set was both fun and mediocre. A breakdown at the end of "Louie, Louie" went completely off the rails, and there's no sugar coating the fact that the musicians on stage look noticeably older, but they kept people entertained for the entirety of their set and that's more than I can say for a lot of the band's on these large summer lineups.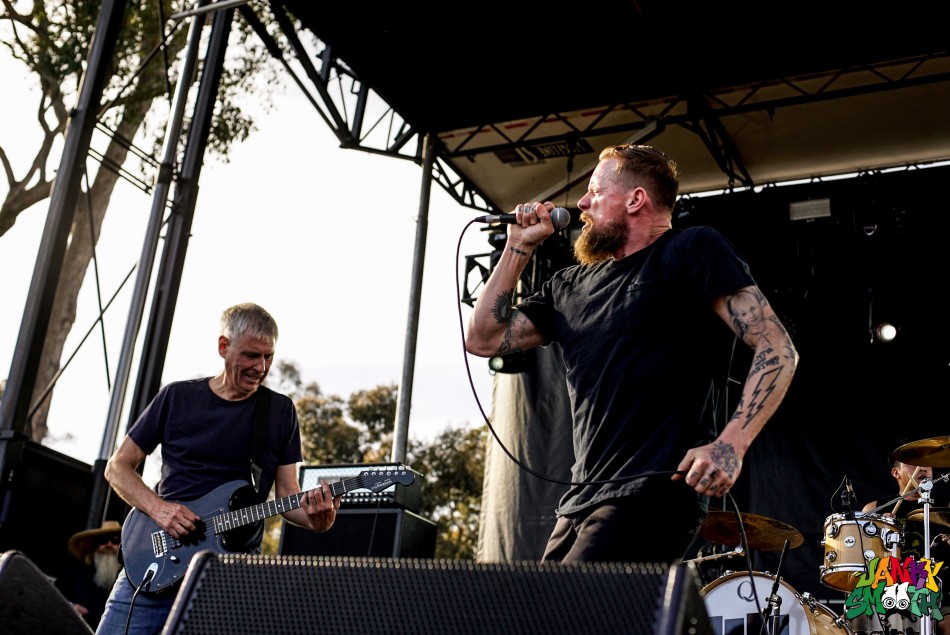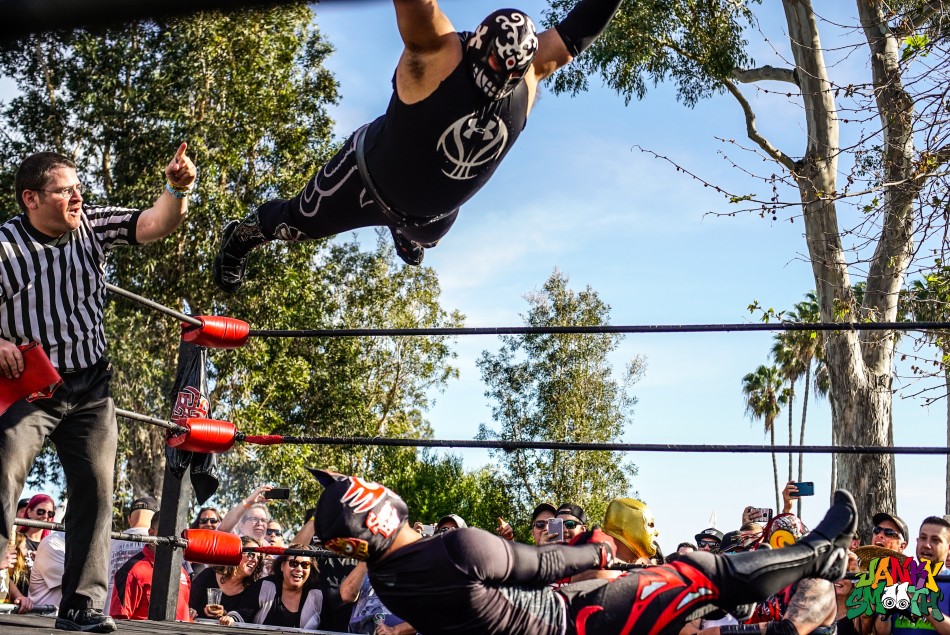 We got more tacos at Romega Taqueria and Buritto Bar and watched Descendents blast through nearly thirty songs, including set opener "Suburban Home", "I Like Food", "I Wanna be a Bear", "Silly Girl", "I'm the One", "Everything Sux", and the best performance of "Hope" I've ever seen. The Descendents stole the weekend and are proving to be the best reason to go to these large festivals year after year. We stopped by Border Grille before the Offspring closed the show, where I got my favorite tacos of the weekend. Border Grille's Carne Asada and Fresh pico taco was the perfect combination to compliment the outdoor festival atmosphere, and I will say hands down the best tacos I ate all weekend (I ate about 20 tacos over the course of the weekend —-THANK YOU TACO VENDORS!!!!). The Offspring closed out the fest to an enormous crowd, with more sing a longs than I thought was possible. Set highlights included KROQ classics: "All I want", "Come out and Play", "The Kids Aren't Alright", and encores of "You're Gonna go Far Kid" and "Self Esteem".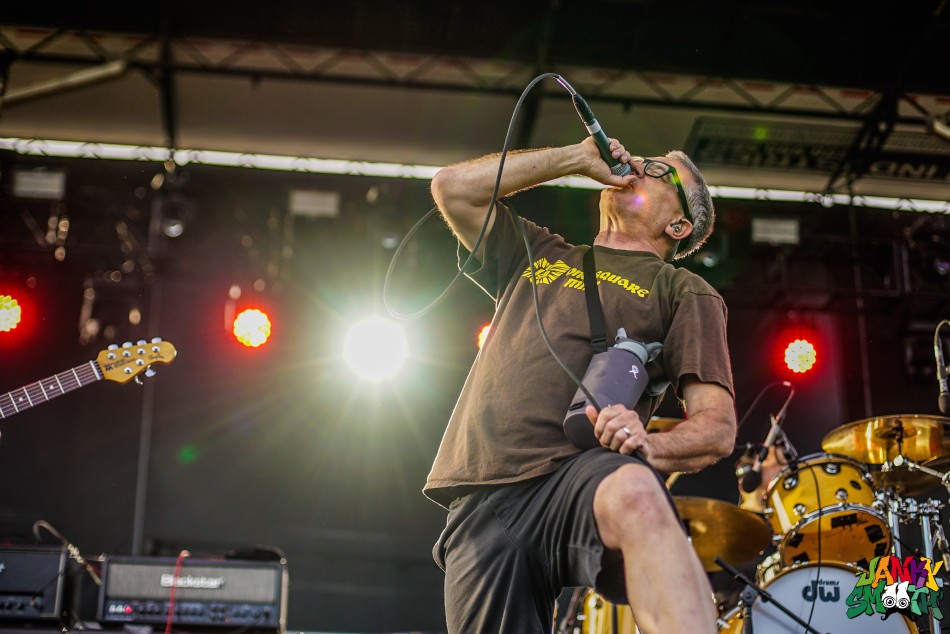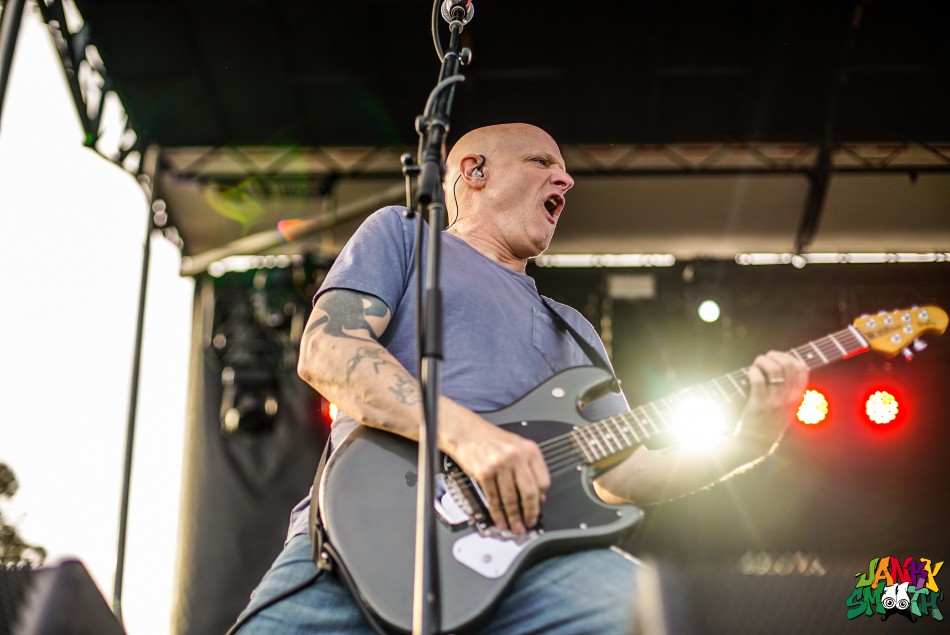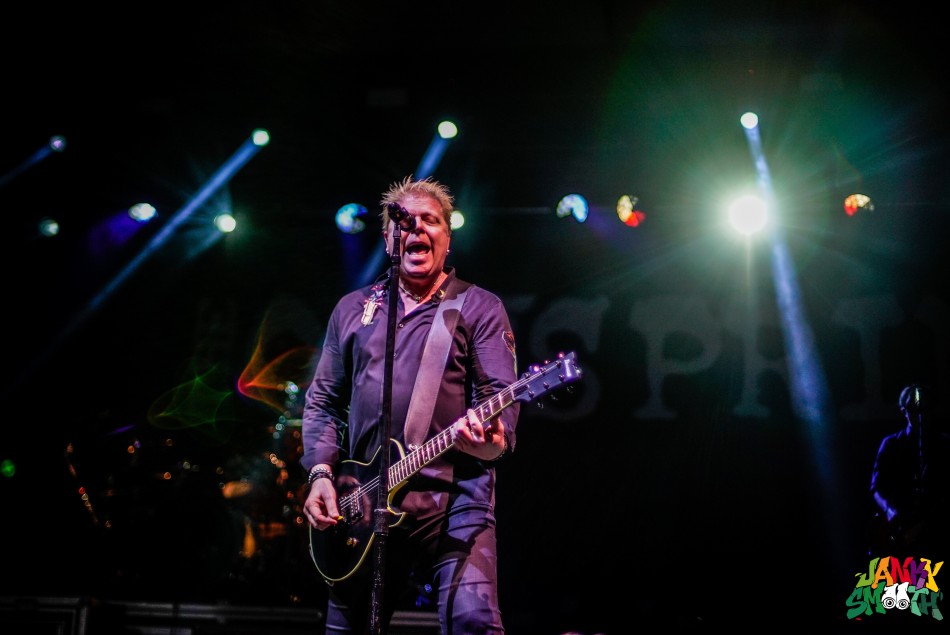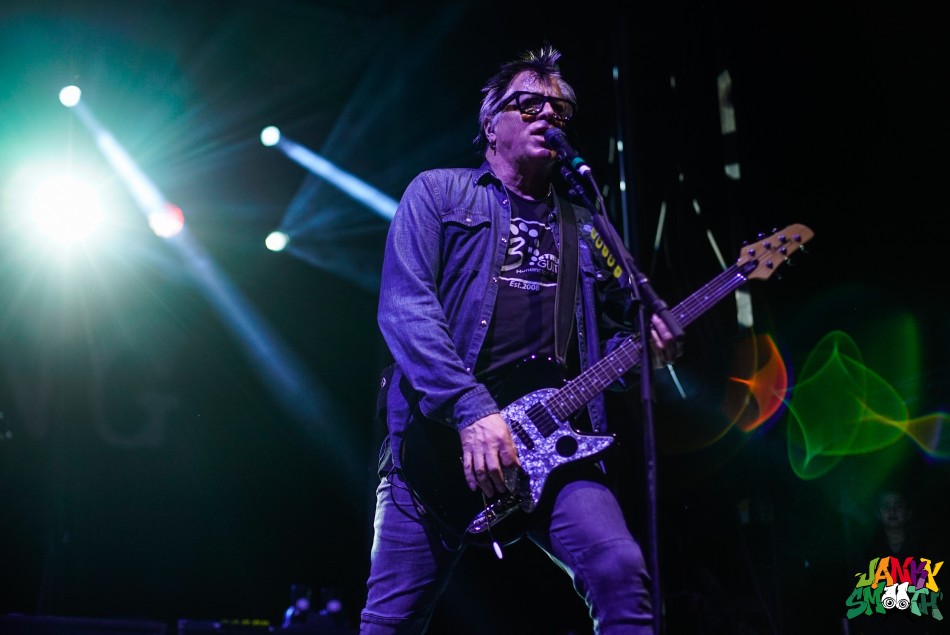 These stacked to the brim punk festivals don't seem to be going any time soon but these band's aren't getting any younger. Never in my life did I think I would see the Descendants and Black Flag in the same day. Sabroso's blend of music, craft beer, and tacos adds a 'something for everyone' quality to it, which can be a double edged sword if you can't get passed the crowd.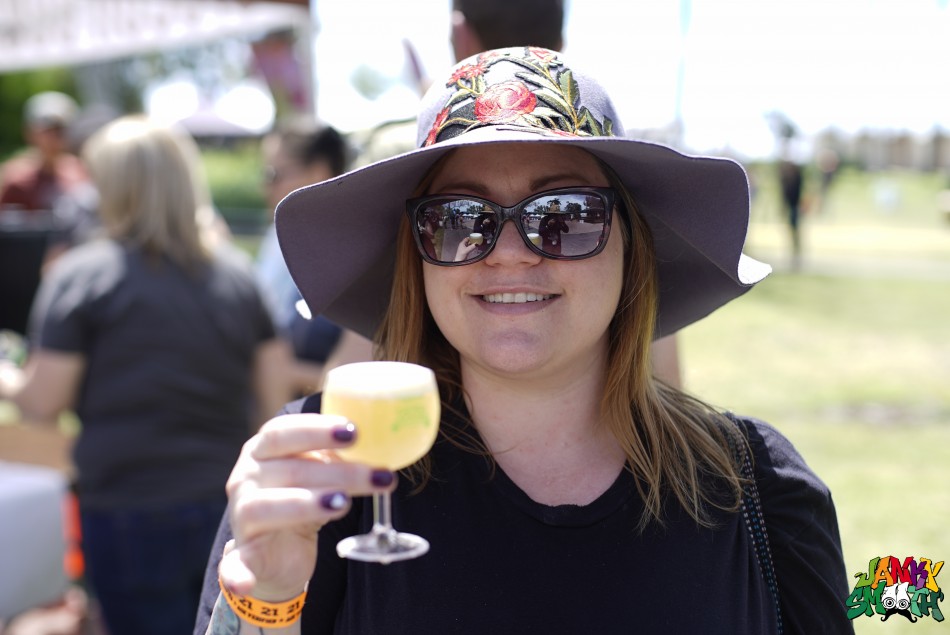 Words: Dave Unbuckled
Photos: Anthony Mehlhaff