F*ck Feelings: Lagwagon Performs "Lets Talk About Feelings" at El Rey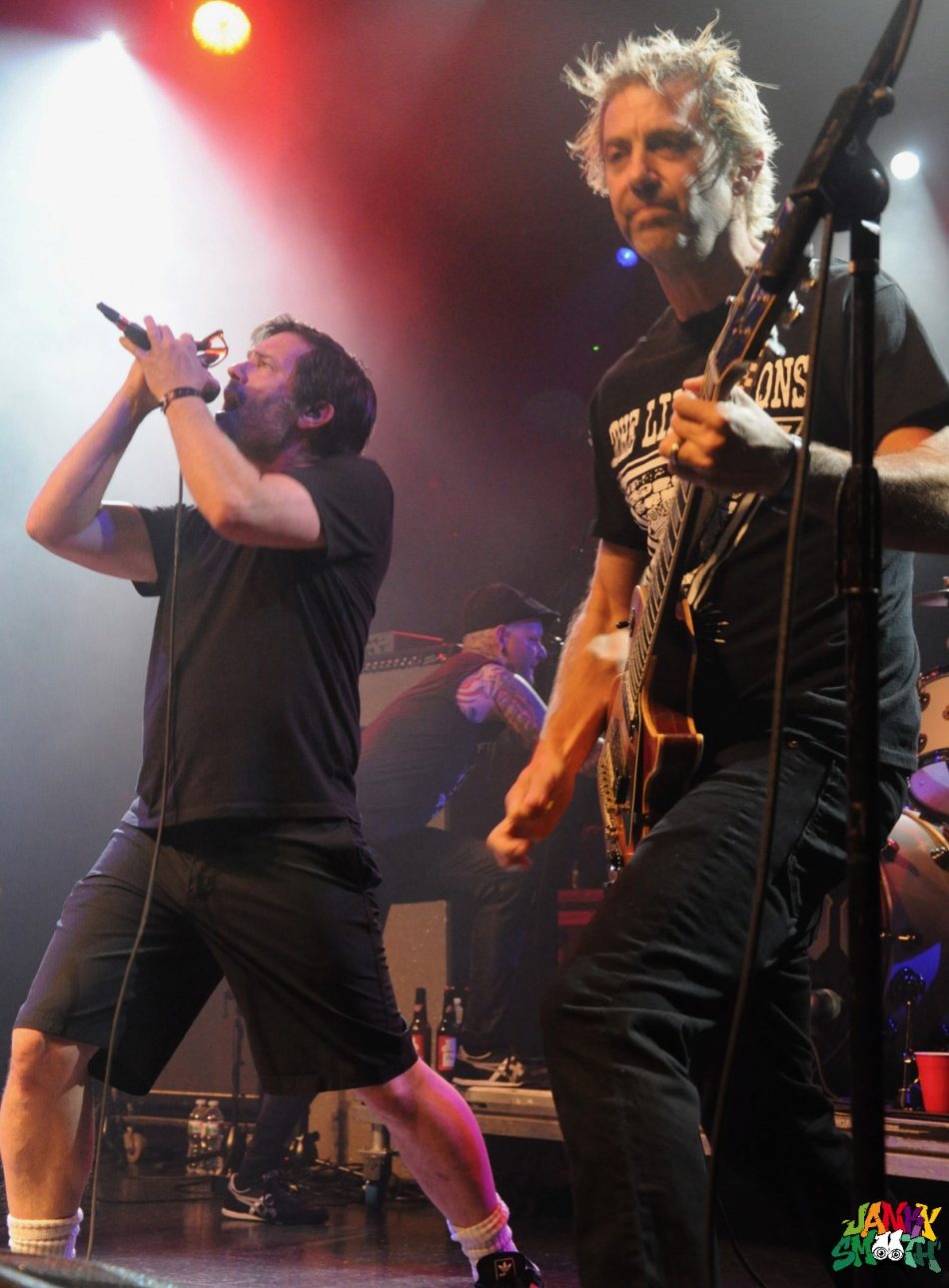 Are we, as a society, officially retiring the adage "sticks and stones may break my bones but words can never hurt me"? For a minute there, I thought this was the case but after seeing Lagwagon's degenerate onstage horseplay shit on the importance we put on feelings, now I can officially say, we as a society still think feelings are bull shit. Also bullshit: Joey Cape, lead singer of Lagwagon. Ask him yourself, he put it on a T shirt and the damn thing sold out. Fat Wreck Chords is still flying the punk flag proudly. That doesn't necessarily require being ass holes but it doesn't hurt, especially when it's toward your bandmates, not the audience. In all seriousness though, Lagwagon and all its members fucking killed that stage.
Lets Talk About Feelings was released twenty years ago on the same night as this show at El Rey. Even back then, Lagwagon's music was teaching people to be worse human beings, whether they were kids playing Tony Hawk Pro Skater or adults skating in real life.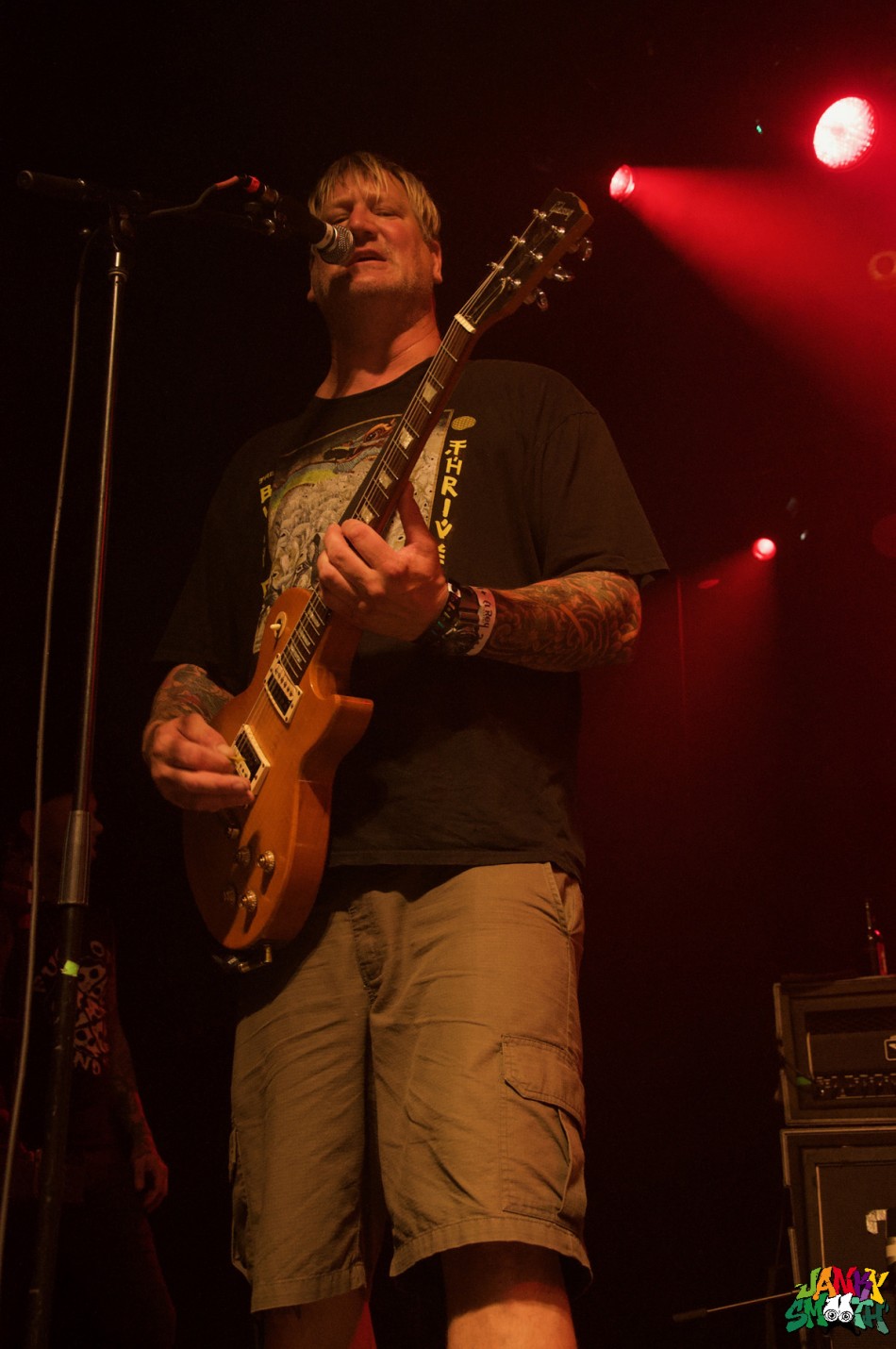 A Vulture Wake began the night with one of the tightest, best sets I've seen from an opening band. They played an accessible flavor of punk rock bordering on hard rock that gave them plenty of space for prog jamming or simple riffage.
Western Addiction stole the night early on. Misplaced as the hardcore cretins in a lineup of 90's pop punk (that gets euphemistically labeled skate punk for the sake of everyone's integrity), these San Francisco psychos performed like they were in a dive bar and not the El Rey. The implication of tasteless violence in their performing wasn't expected but was welcomed. Why? Because punks hate nice shit and the El Rey is nice, so lets fuck up El Rey. Jason Hall didn't care who's safe space he was invading when he climbed on the photo pit barricade, stood on people's shoulders, got in the crowd, took our hits in the pit, and sang his fucking throat haggard. I would bet the Blink 182 fans in the audience, who consider Lagwagon as edgy as it gets, considered this perverse and scary, exactly how I like it.
No Fun At All are a strange punk rock phenomenon. When I think Swedish punk, the bands that come to mind are the most extreme and crusty examples. These guys have been making the most amazing skate punk for decades and I find it difficult to understand how they didn't make a bigger splash with how good their songs are. This was the first band to really get the pit going and for good reason. It had all the ingredients of great punk multiplied for No Fun At All being so rare to see. Speed, energy, and no care for anything but a good time. Whether they were playing songs off their latest album GRIT or classics like "Beat 'em Down" or their closer "Master Celebrator", the adults went crazy like they were still kids, feeling punk rock invincible.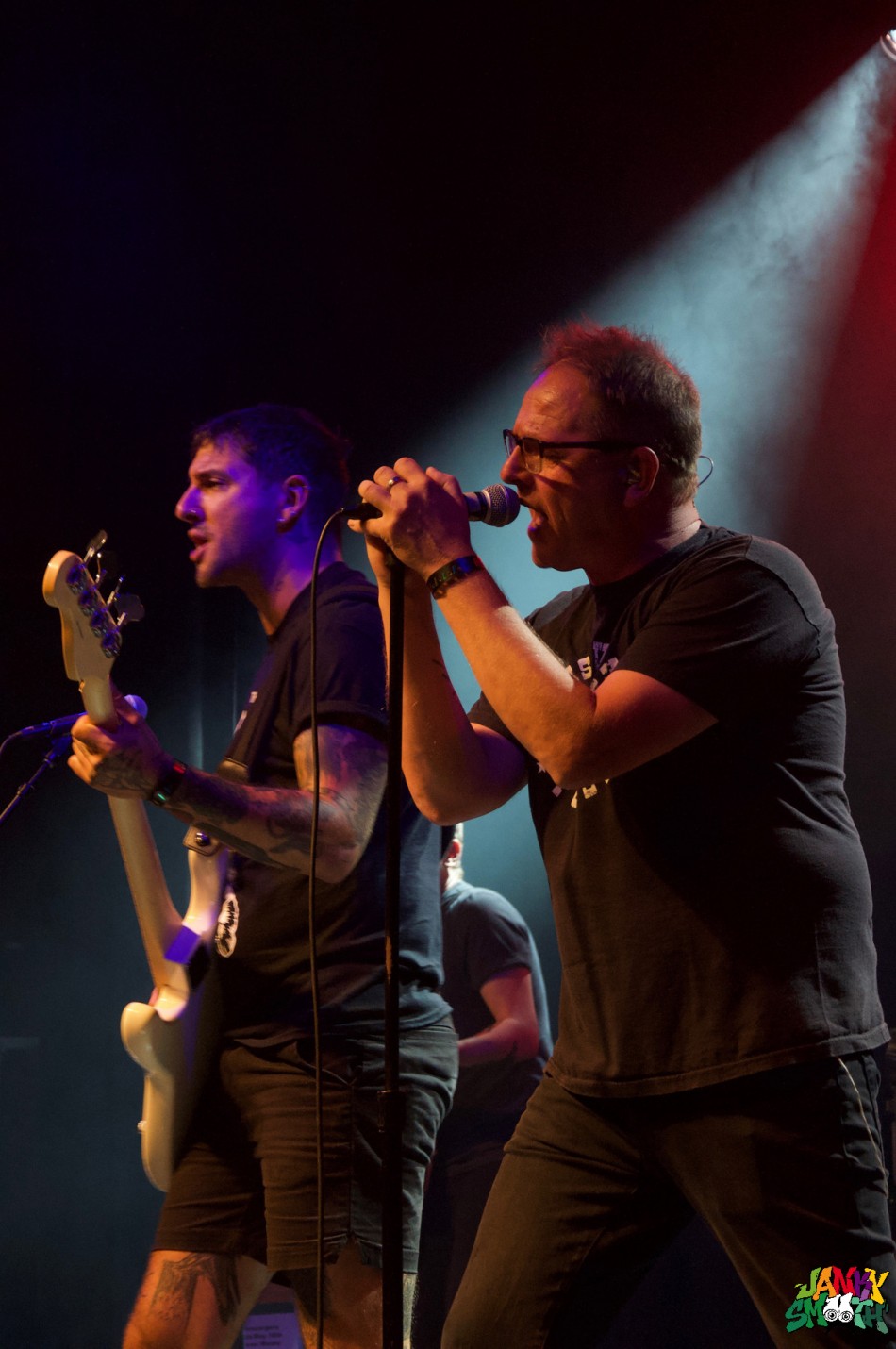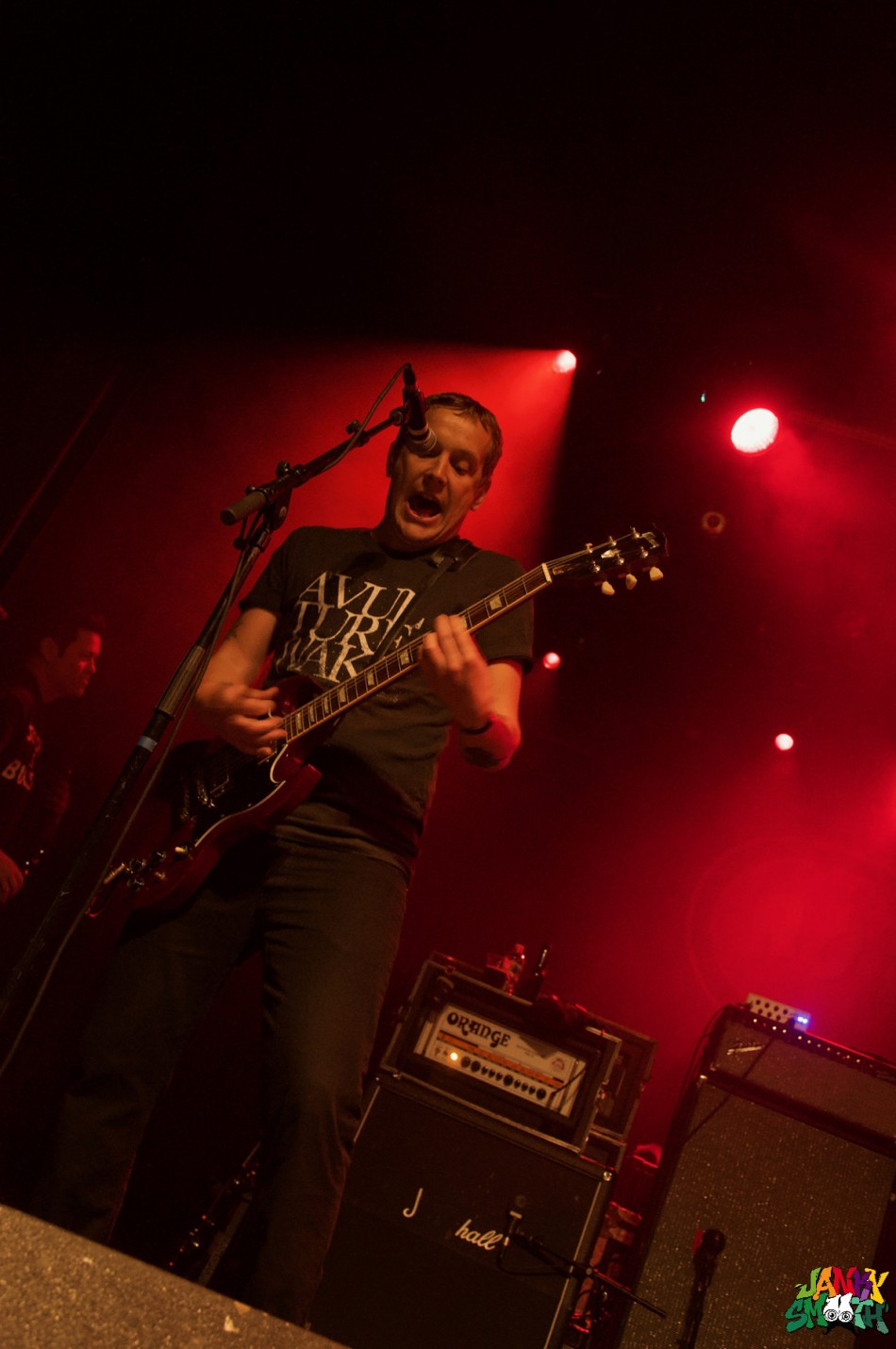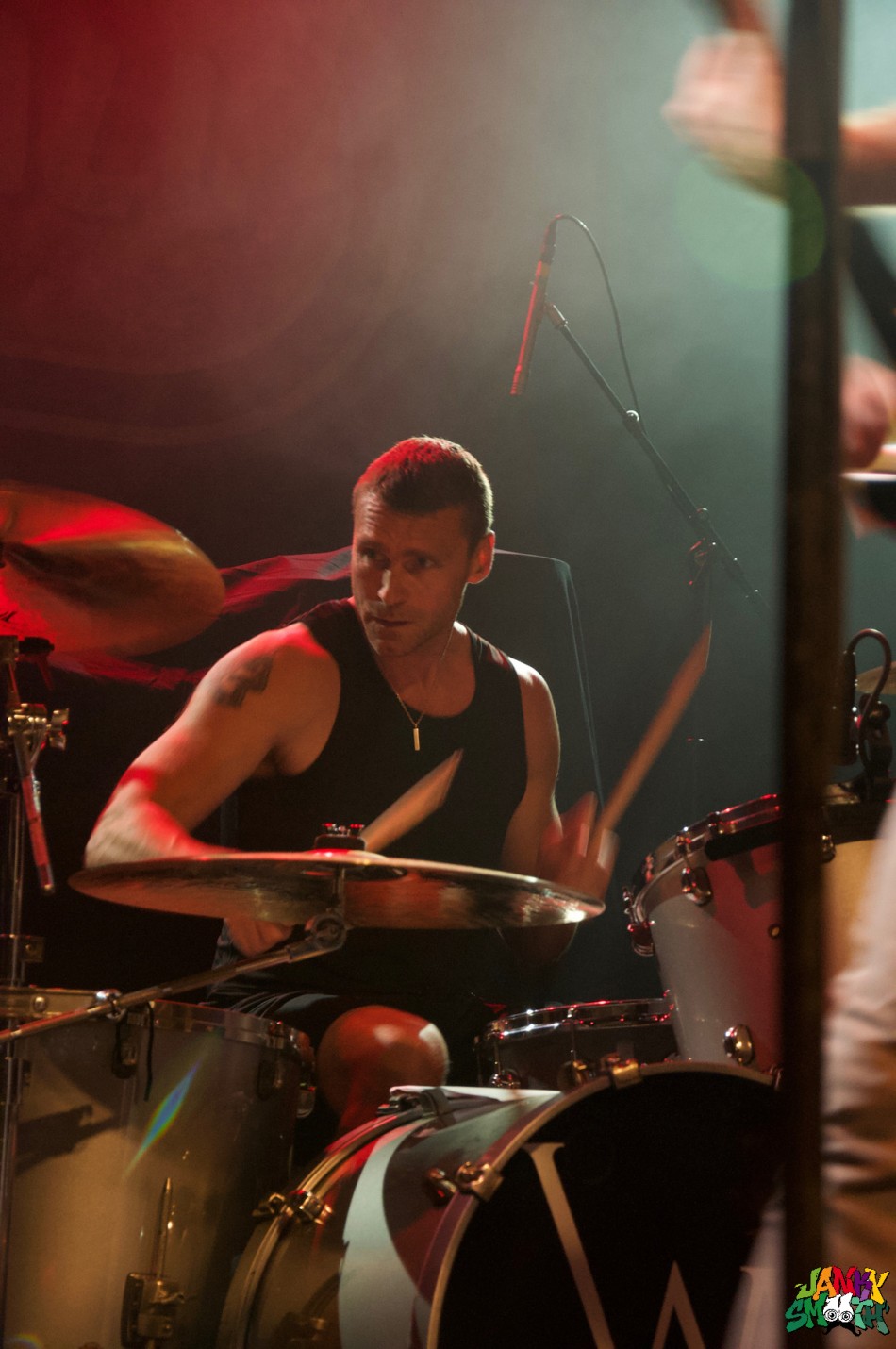 Lagwagon began their set with Joey Cape taking to an acoustic guitar and joking that we can all applaud because it's just him onstage and not his band. They rest of the boys did roll out though and immediately, Lagwagon's range was highlighted from punk ballads to punk ragers. Once they began Lets Talk About Feelings though, the El Rey erupted into anarchy. The album, though short and sweet, produced a few highlights of the night, notably "The Kids Are All Wrong" which was met with an intense moshpit, beer flying all around the audience and stage. The classic "May 16" kept the insanity going and just when things showed no signs of slowing down, the band played the album's finisher, "Owen Meaney" which did just that, slow things down. Joey Cape gave an epilogue to the song saying the cool thing about playing full albums is you get to perform songs you might not usually include in a set like "Owen Meaney".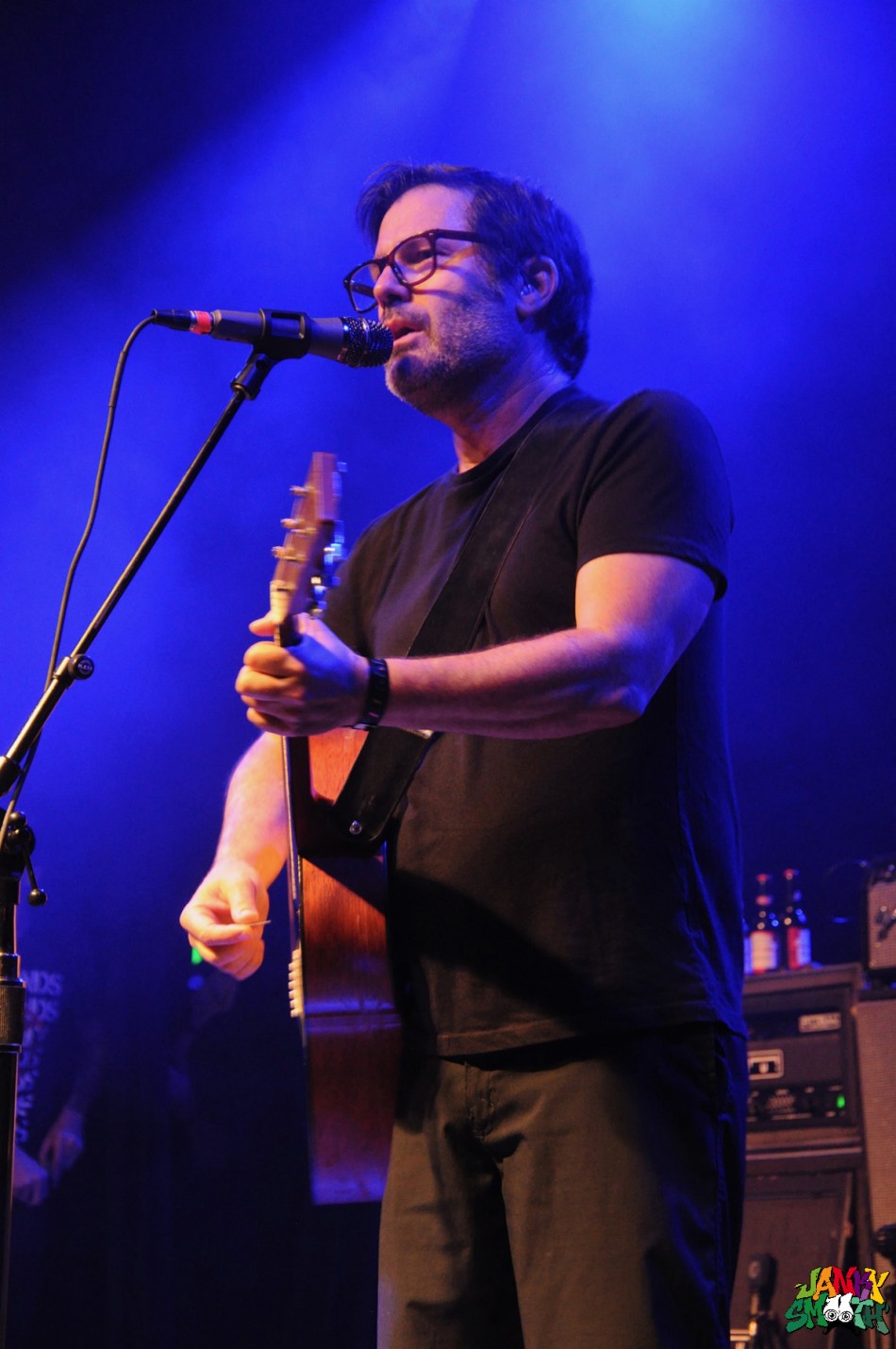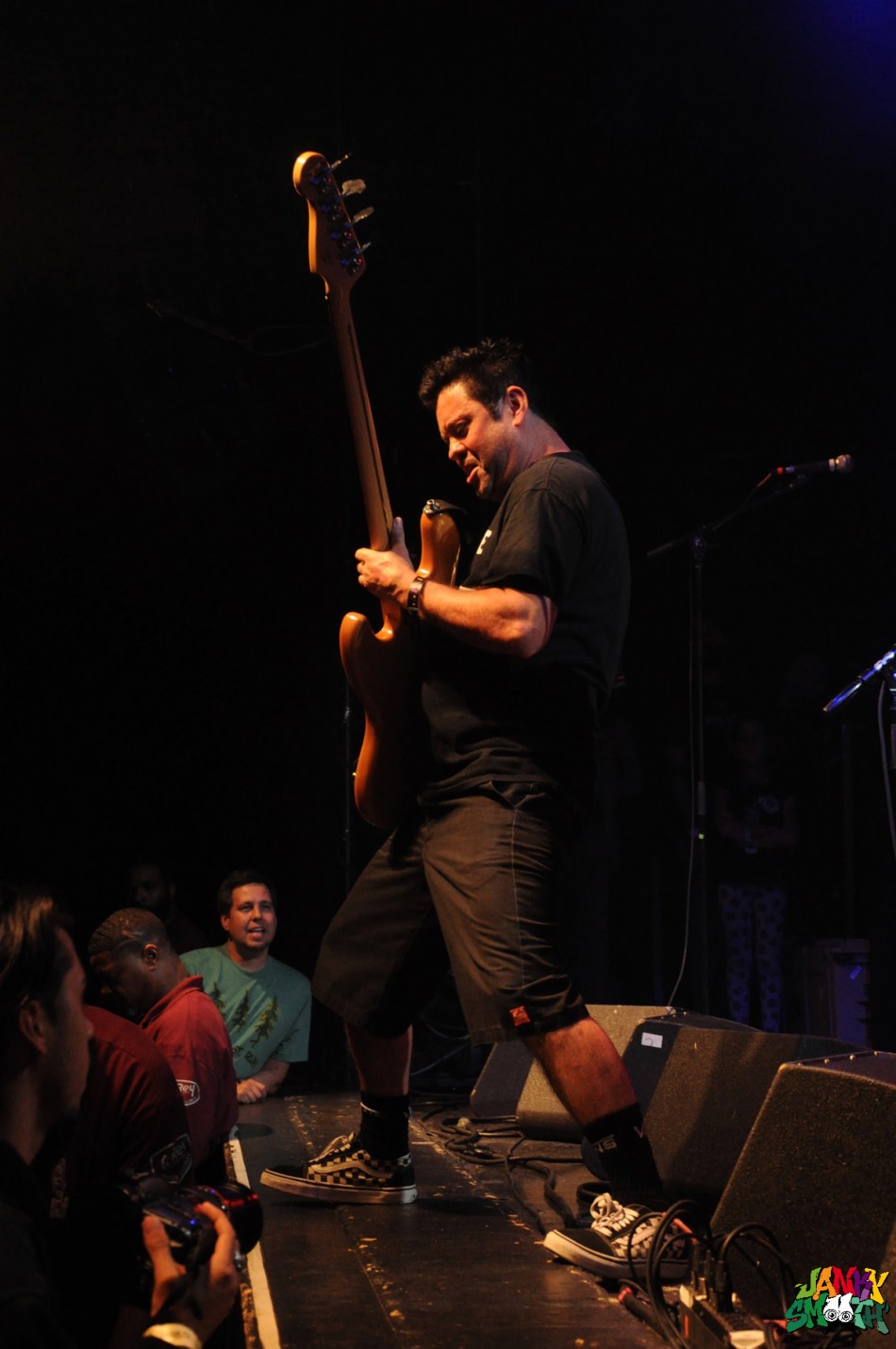 Once the album was finished, the band played a few songs that showed off their more metallic side. Songs that completely threw out any chance of me boxing them into the pop punk genre. Their set finished with a cover of No Use For A Name's "Exit" and in perhaps the coolest move I've seen all year, the house lights went on and background music played, giving people the impression there was definitely no encore. People that met these cues with the expectation the show was over left and with the venue shutting down operations outside, they had every reason to believe this. As you might've guessed, they were wrong. Lagwagon did indeed return to the stage, delivering the only surprising encore I had seen in forever. After thrashing out a bit more, letting the punks exert any last bit of energy they needed to drive home safely, the show finally ended. It was one for the books.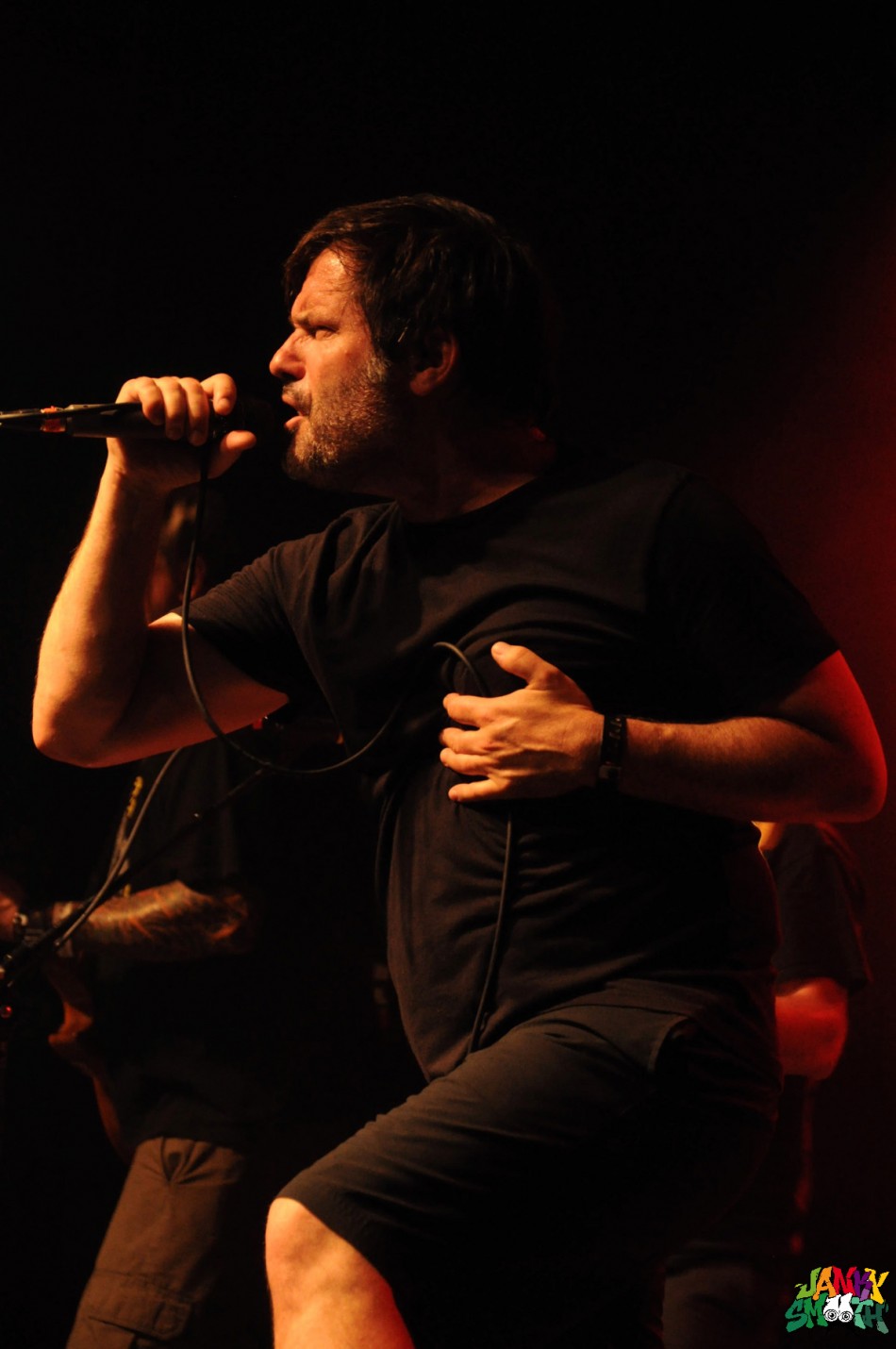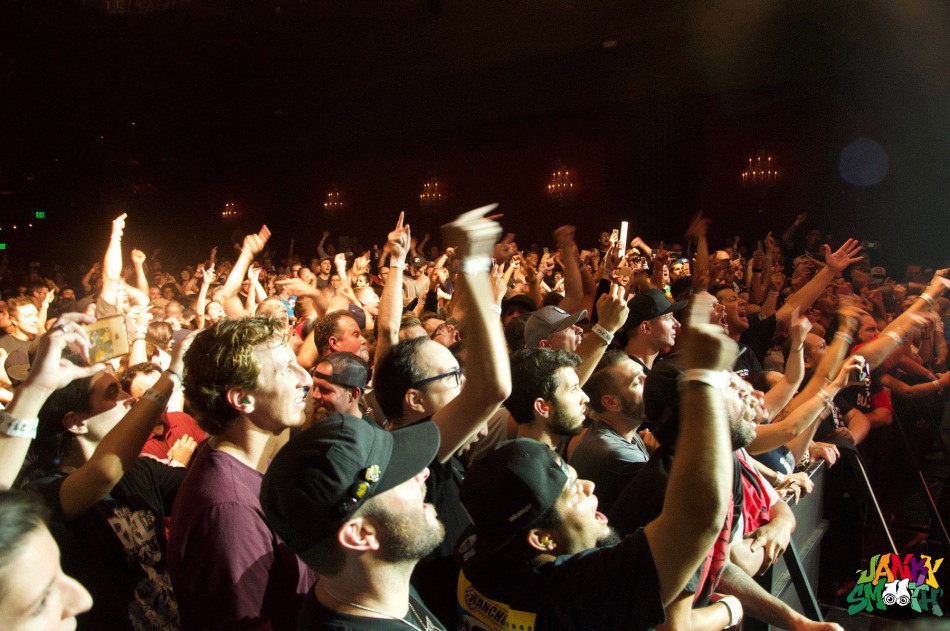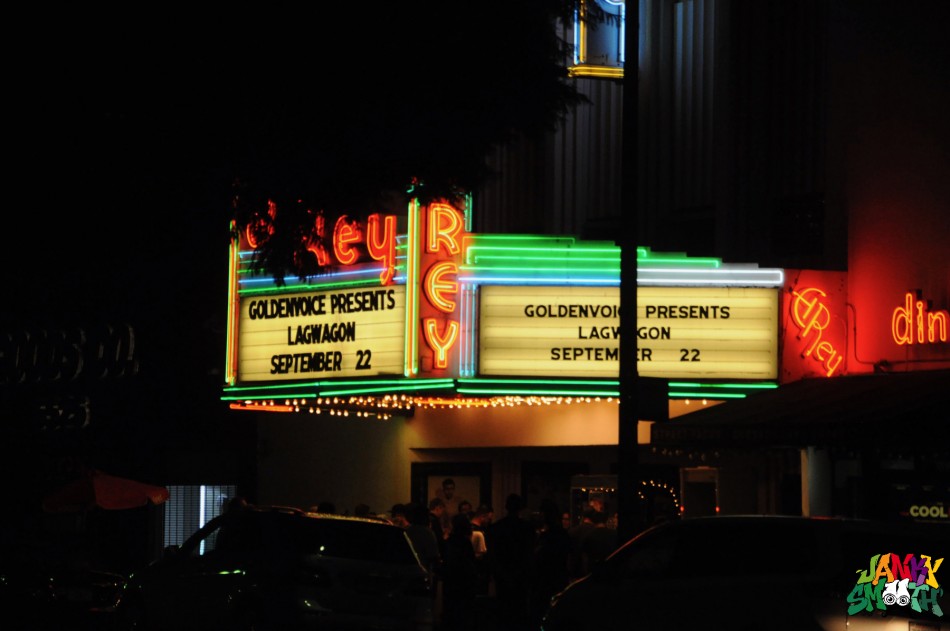 Words by: Rob Shepyer
Photos by: Maggie St. Thomas