Janky Exclusive: Rudy De Anda Premieres New 7″ "Abrasive" w/ Interview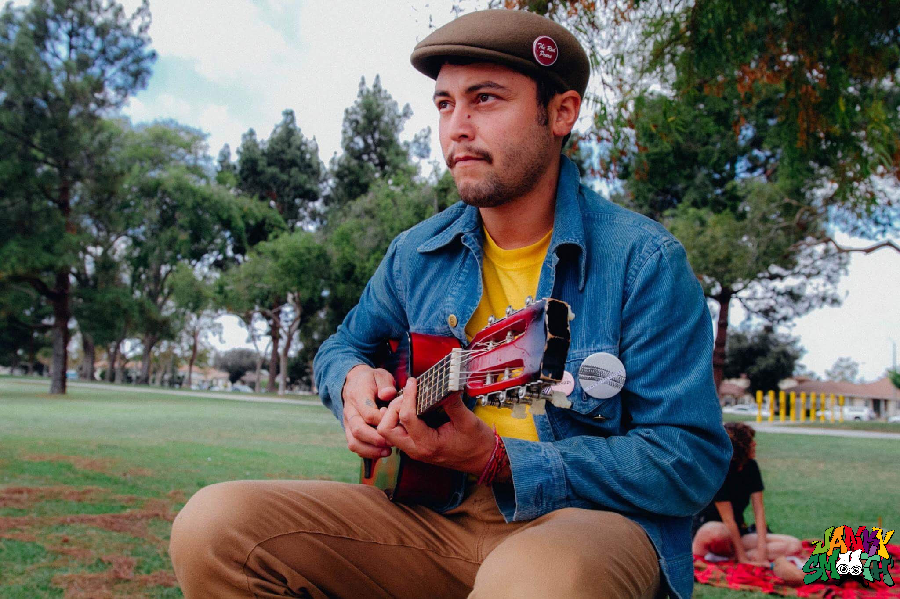 Janky Smooth is proud to premiere two new tracks from the forthcoming 7″ ABRASIVE by the incomparable, Rudy De Anda
and
FREE DOWNLOAD OF THE TITLE TRACK- "Abrasive"
(limited time only)
"Think of Rudy De Anda as a lost diary. I learn secrets and private thoughts of this person but somehow they're still a stranger- there's more to learn but only if he wants you to. I don't feel like it was coincidence that we arrived in a bookstore to sit down and chat with the man with the stories." – Jonathan Reyes
Check out Jonathan's Interview w/ Rudy De Anda embedded in this post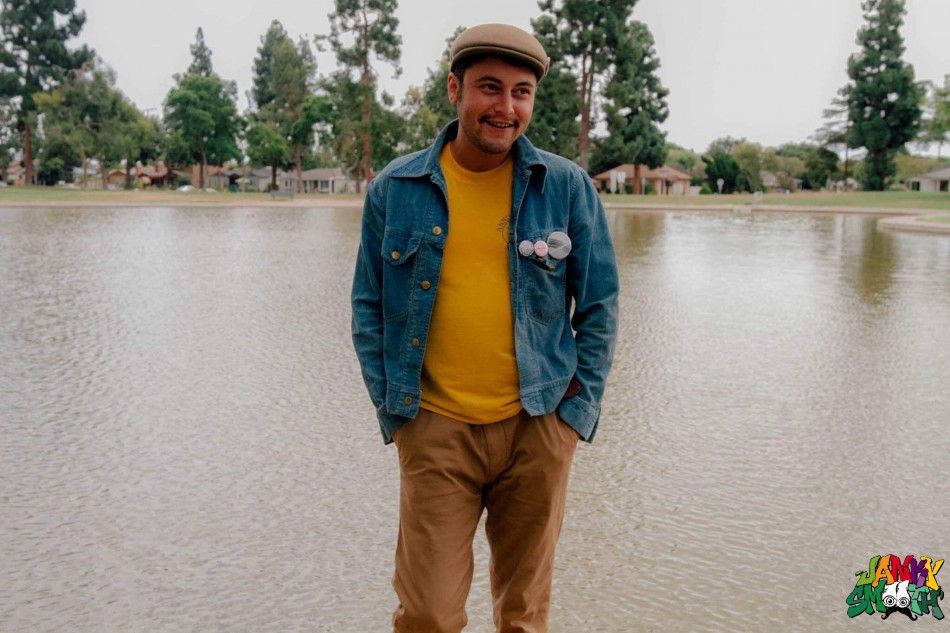 The new 7″ "Abrasive" by Rudy De Anda will be released digitally on Jazzcat Records on Friday, October 6th 2017, with a limited edition, lathe cut 7″ to follow soon after.

The title track/ a-side is called "Abrasive" and is sure to lift your spirits, chill you out, and have you feeling the groove.


The b-side is called "Helado" and uses the kind of unique, latin inspired instrumentation that makes Rudy De Anda and his band worth following.


Janky Smooth has been following Rudy's career for quite some time now and featured De Anda as one of Janky Smooth's Top 20 Artists To Watch in 2016. We take pride in being well ahead of almost ever publication in identifying emerging talent – and Rudy De Anda certainly is that.
This is the first time we have shined a spotlight directly at Rudy for a feature like this but you can check out some of our coverage on him through the years below…

If you missed Rudy at the Fonda Theater last night, September 21st in support of Chicano Batman (you done fucked up), you can catch him 3 times in the next couple weeks:
The L.A. County Fair Sept 23rd
Music Tastes Good festival in Long Beach on Oct 1st
Fight Club LBC on Oct 6th.
(No excuses)
Rudy related coverage:
Bass Drum of Death KILL in Long Beach
Veronica Bianqui & Friends Live Up To The Hype at Harvard & Stone
The Dodos at Alex's Bar: An Intimate Show w/ A Room Filled with Friends
Dirty Laundry TV Presents: The Abigails at Harvard & Stone
Words by: Jonathan Reyes
Featured Images: Hector "The Hextron" Vergara