The Dodos at Alexs Bar- An intimate show with a room full of friends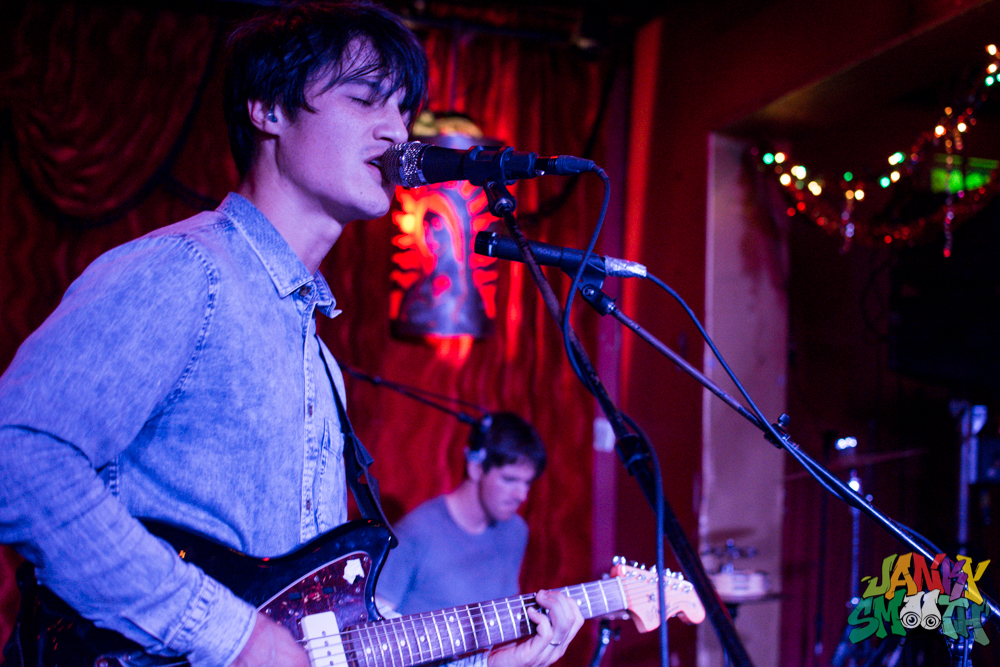 The last few weeks have been filled with loud, fast punk music. I was beyond excited to have a nice mellow night at Alex's Bar in Long Beach. Alex's Bar is an awesome bar out in Long Beach that's a bit bigger than the Chain Reaction and they host amazing shows. Not only do they have amazing bands come through but the booze is also ridiculously cheap there. Last night wasn't just some ordinary bar night. The band headlining was none other than The Dodos. The Dodos is a two piece indie band that was formed by vocalist and guitarist, Meric Long, who partnered up with Logan Kroeber. Logan Kroeber was drumming for metal and punk bands before joining up with Meric. I got the chance to ask Logan after their set, what inspired him to go from drumming in a metal bands to drumming for a solo artist with out the use of a bass drum or snare? He told me about how he had gotten bored playing metal and that not having a full drum kit and Meric's style of music challenged him. At this point in time, the band had a full drum kit which being an old fan I was kind of bummed about. At the same time I was amazed to see that Logan still barely uses the bass drum or snare and still primarily plays the toms and rims.
The band had a couple openers and a decent sized crowd. One of the openers, Rudy de Anda, had a sound like The Santoros, but a look that reminded me of Corners, who actually happened to be playing in LA last night. The two opening bands seemed to have a larger crowd then The Dodos but had none of the participation that The Dodos had. For a band who has millions of plays on spotify and has played at venues such as The Getty Museum, it was interesting to see them playing a show that felt like a true indie show. Every person in the room that had stayed was a true Dodos fan, dancing and singing to every song. The crowd also mostly consisted of indie girls who spent the intermissions standing outside talking about breast size. Yes, I over heard a conversation between three girls jealous over one another's breast size.
The Dodos started off their set with one of my favorite songs "Fools". Meric would introduce each song with its name, which surprisingly is something you don't see a lot of these days. About 5 songs in, The dodos started taking requests from the crowd- Awesome! The show just felt extremely intimate at this point, almost as if they were just playing for a room full of friends. A fan girl eagerly yelled out for the song Winter. They pretended like they were about to play it but instead they played "Wicked Game" by Chris Isaak. Meric couldn't even finish the song with out laughing about his little prank. After that I thought I would try and get a request in, so I asked them to play Men. They looked at me in shock and Meric changed guitars. He went back to the mic and announced that this was an extremely old song, Logan even said he had to try and remember how to play the song. They nailed it and I was fuckin satisfied. Logan even thanked me for the old request after the show. He told me that they hadn't played that album in a very long time. Be sure to keep an eye out for the new Dodos album called INDIVID, coming out 1/27/15.
Words and Photos: Taylor Wong