Color Me Punk: Rubella Ballet Plays First L.A. Show Since 1985 at Echoplex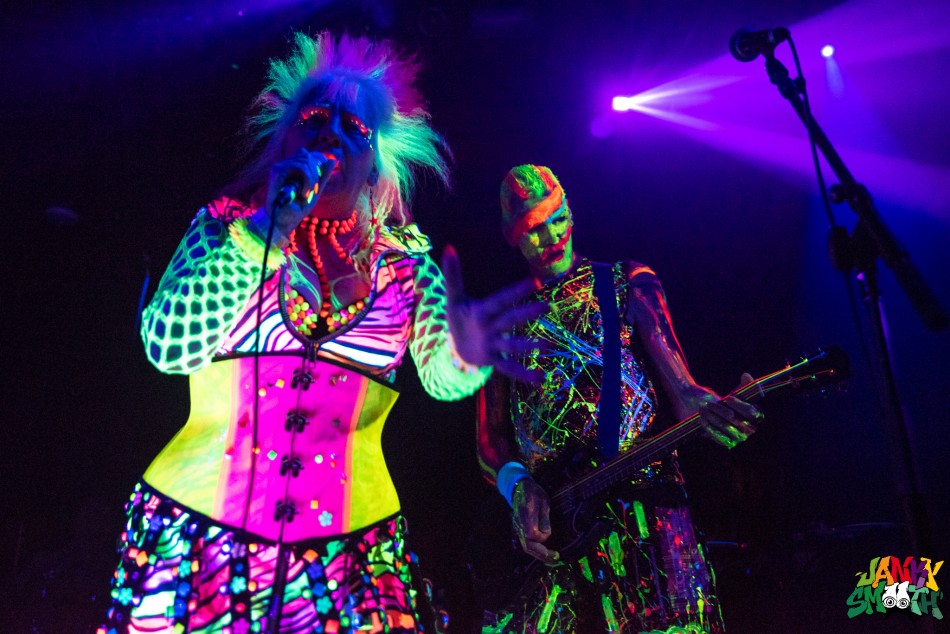 Rubella Ballet comes from a time when there weren't as many boxes for you to cram bands into. There was punk, metal, and a few subgenres in between. They were associated with the anarcho movement, namely Crass, in England in the late 70's and 80's but musically, their albums show more diversity than any label could commit them to. Their songs and look represented the essence of anarchy. Rebellion, even against itself. When everyone wore black, they wore Day-Glo. When everyone played fast, short songs, they experimented with slower rhythms and more nuanced arrangements. Singer Zilla Minx and guitarist Sid Ation still know how to get weird. For all these young kids born after Rubella Ballet's heyday, this was a show unlike anything they had ever seen.
Rubella Ballet's latest album, Danger of Death, brought them back to Los Angeles to play Part Time Punks at the Echoplex for the first time since 1985. Along with a few death rock, anarcho, and post punk bands, their combined effort made for a very special night of music.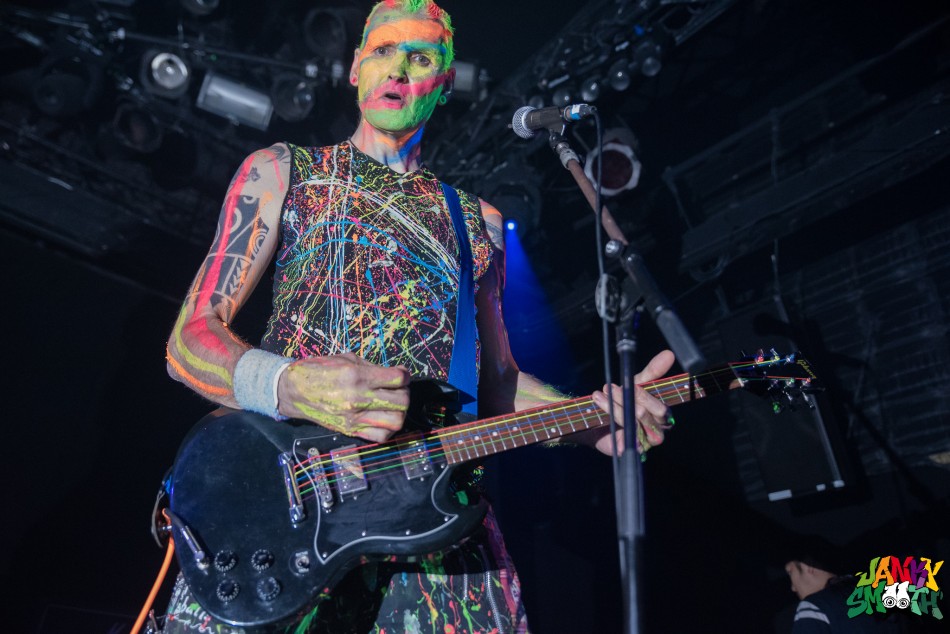 Spain's Fatamorgana was the first to take the stage. Made up of members of death rock band Belgrado, I had been waiting to see these artists perform for what seemed like forever. Unlike their death rock incarnation, Fatamorgana plays spellbinding electronic post punk that is light and made for dancing. Singer Patrycja Proniewska is not just a great singer but a young master of capturing various mythology within performance. You see her capture the movements and gaze of a robot at one moment then of a mime the next. Her voice is sweeping and sweet and she dances on light feet. With her silver shirt the performance took a futurist vibe that contrasted the low key performance with a high concept sheen. She's the musical Andy Warhol of contemporary death rock.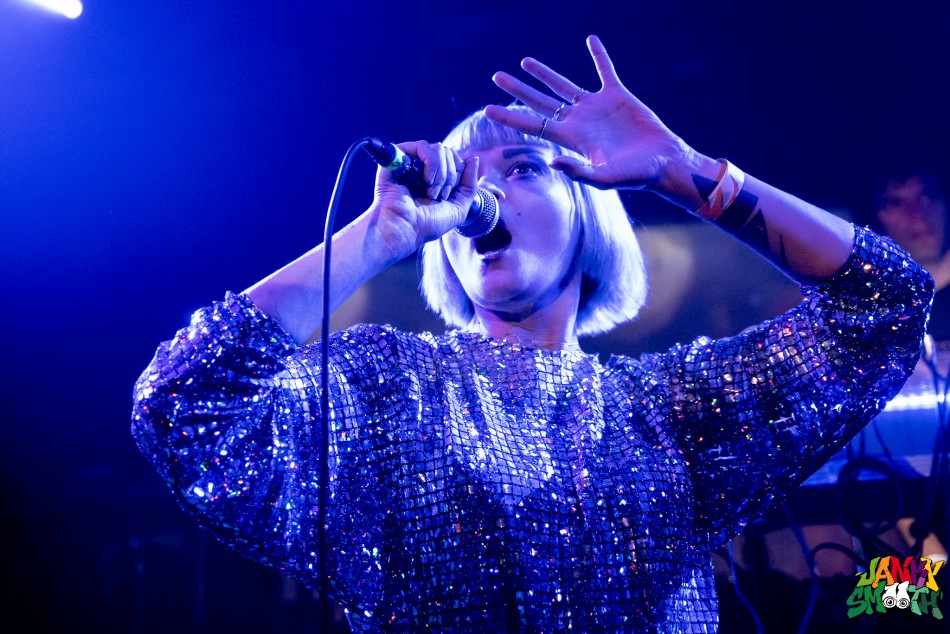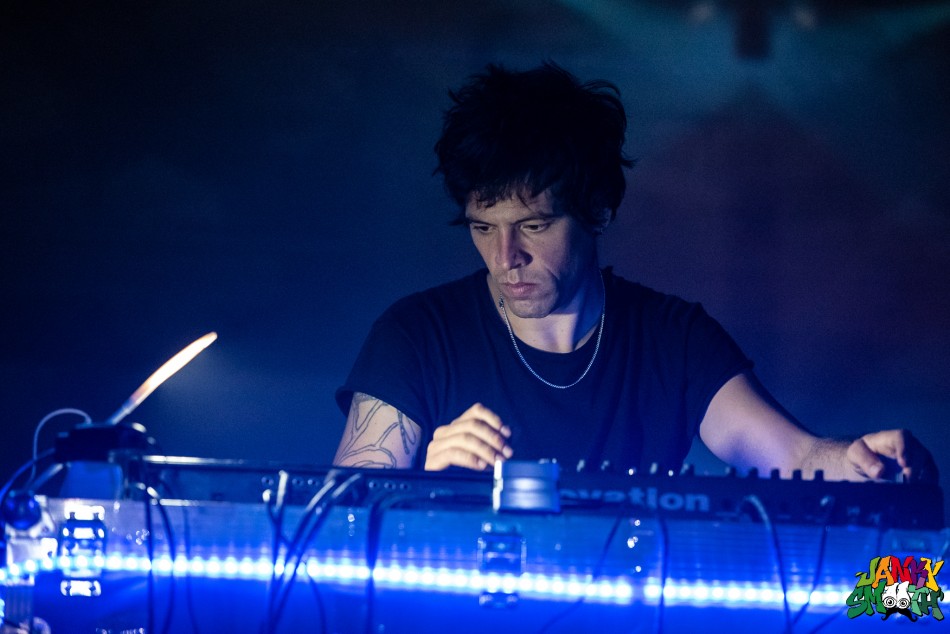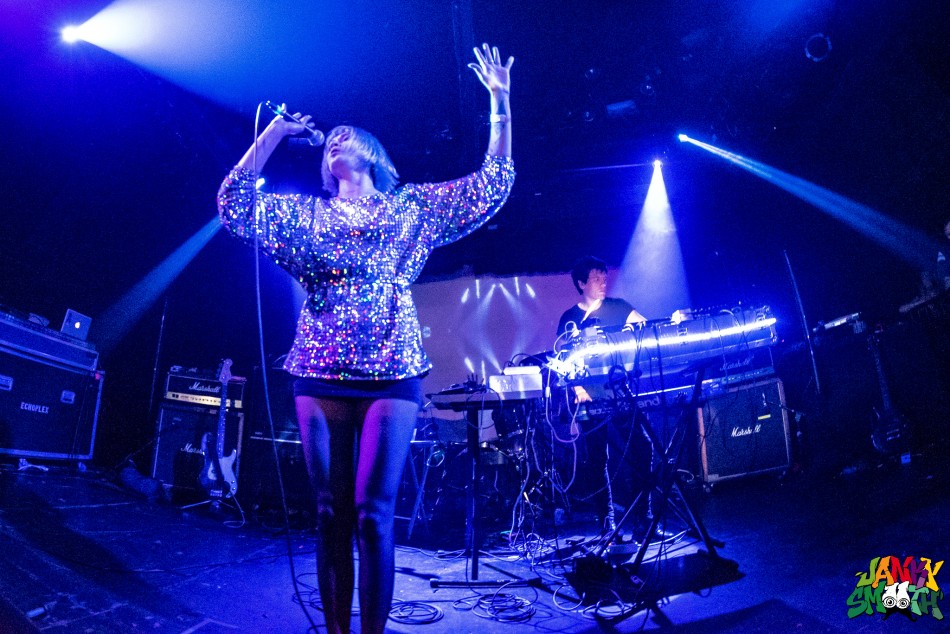 Lux, another band from Spain was, provided the most punk death rock music of the night. They played a good set with plenty of energy and punch. The goth tone in Kiara's bass was especially thrilling and Nina really killed it on vocals over the band's death rock blitz. You could sense the synergy between them. My only criticism of this band is that they sound a lot like so many other bands I've heard in LA. It's almost a standard sound for that scene, apparently in Spain too, oddly enough. As good as their music is, they still need to discover their originality.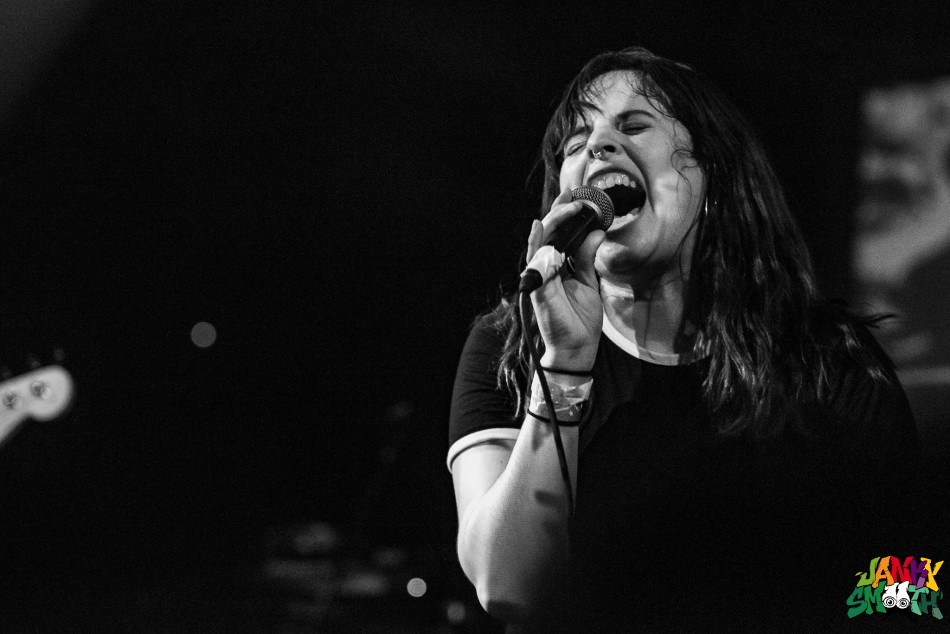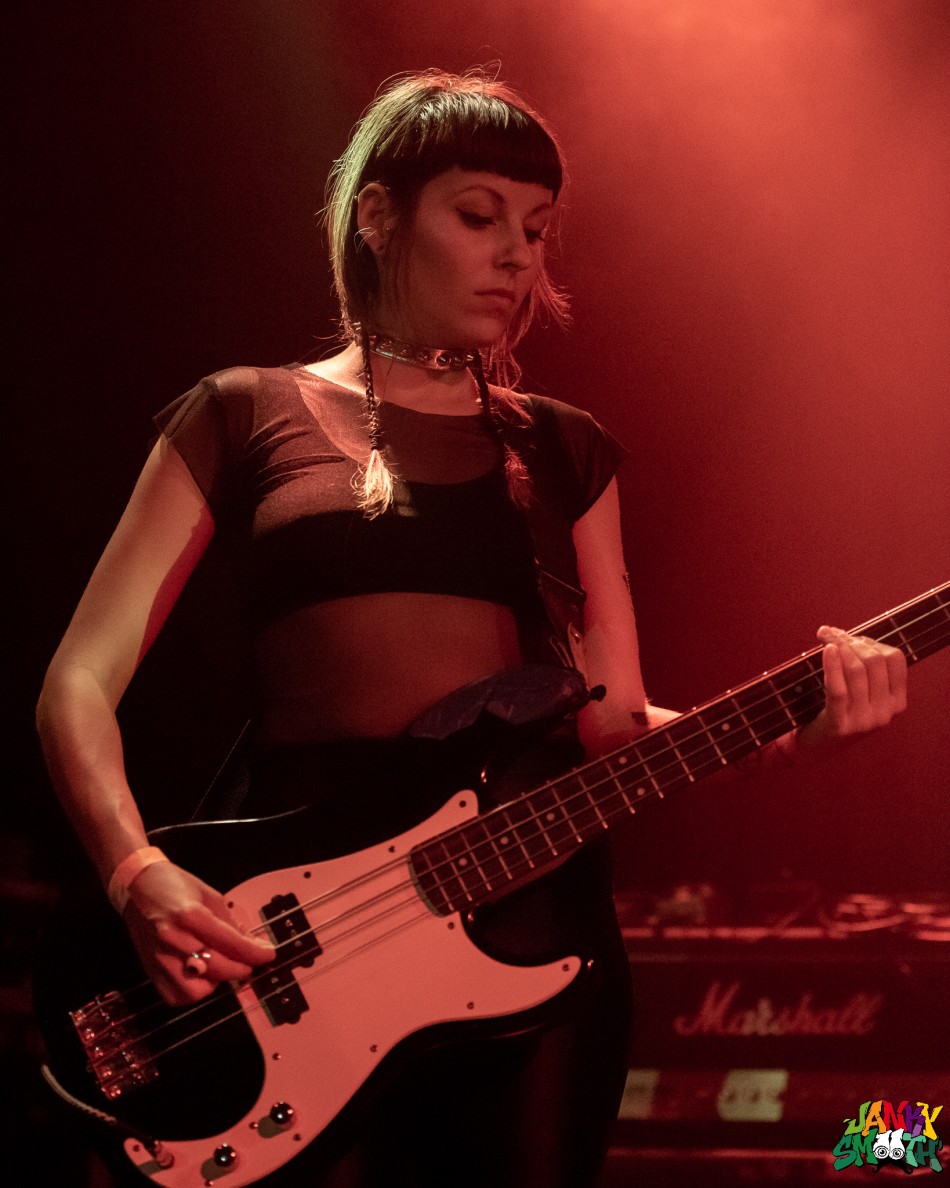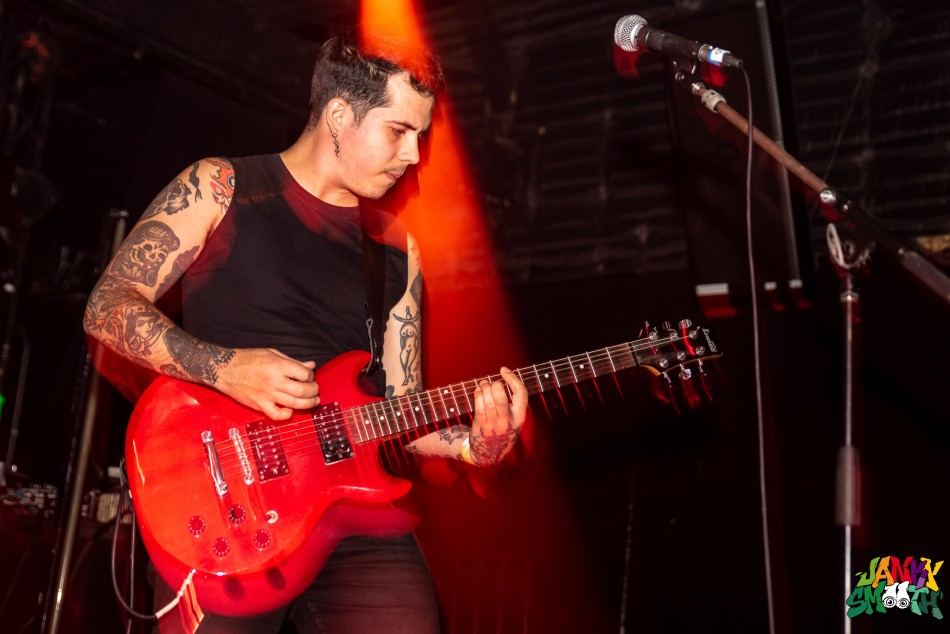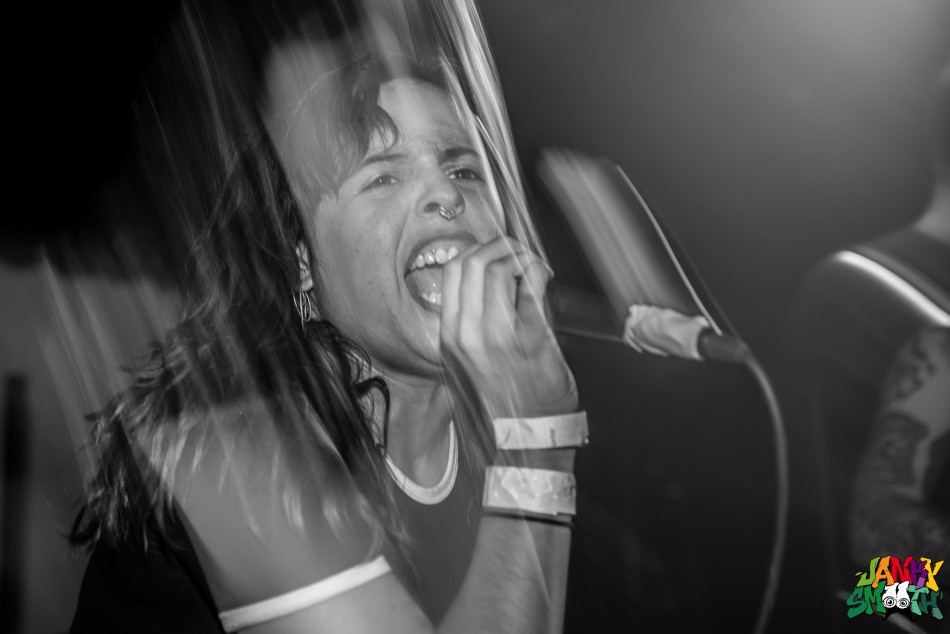 Readership Hostile is a young post punk/death rock band with veteran musicians and talent. The first thing you notice is Adrienne Pearson's fierce and visceral performing style that balances being savage as a beast and elegant, graceful and sexy as a woman. She brings out the true power under the death rock sound with an almost 80's pop swing. You see this band and assume you're watching legends but they only released their first EP in 2014. With a new single "Who Buried God?" in 2018, there seems to be little in the way of Readership Hostile taking over Los Angeles' underground goth scene.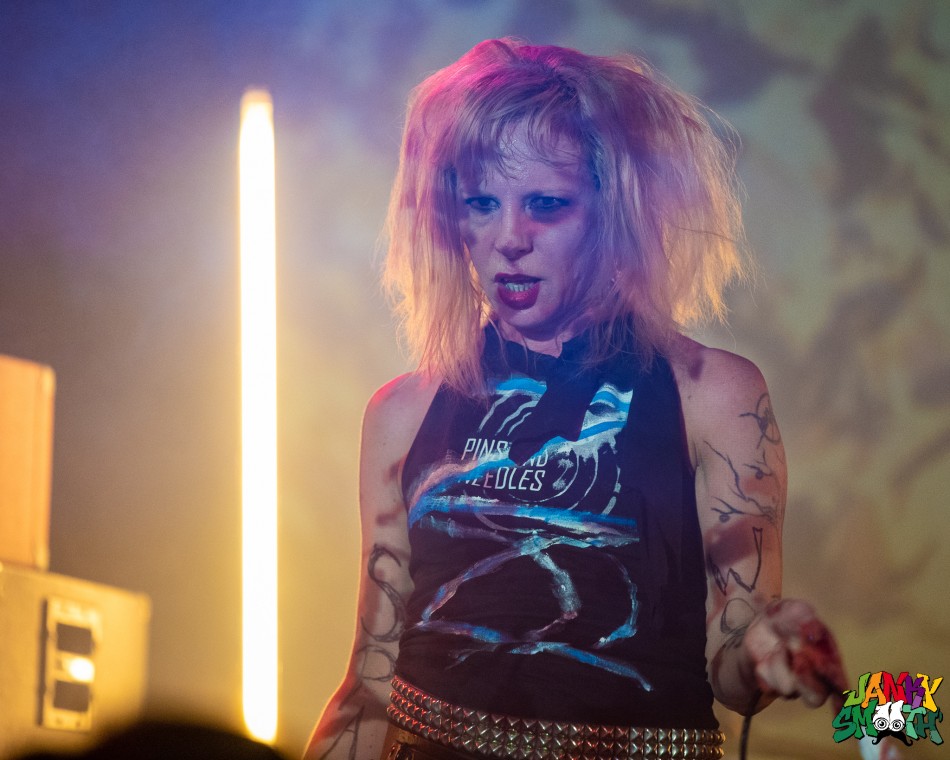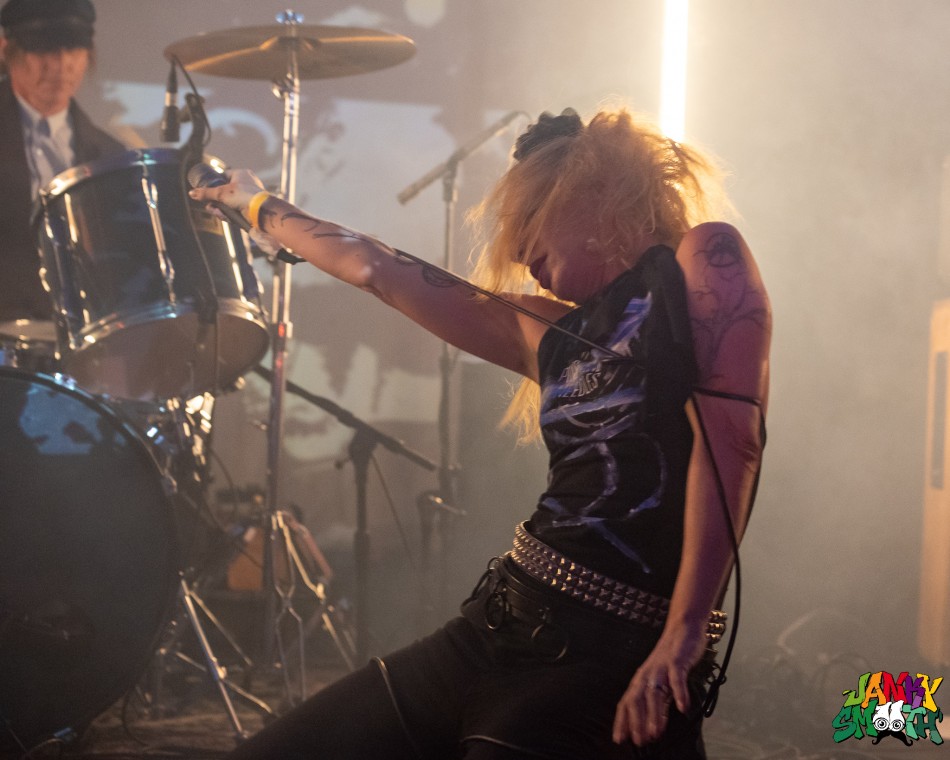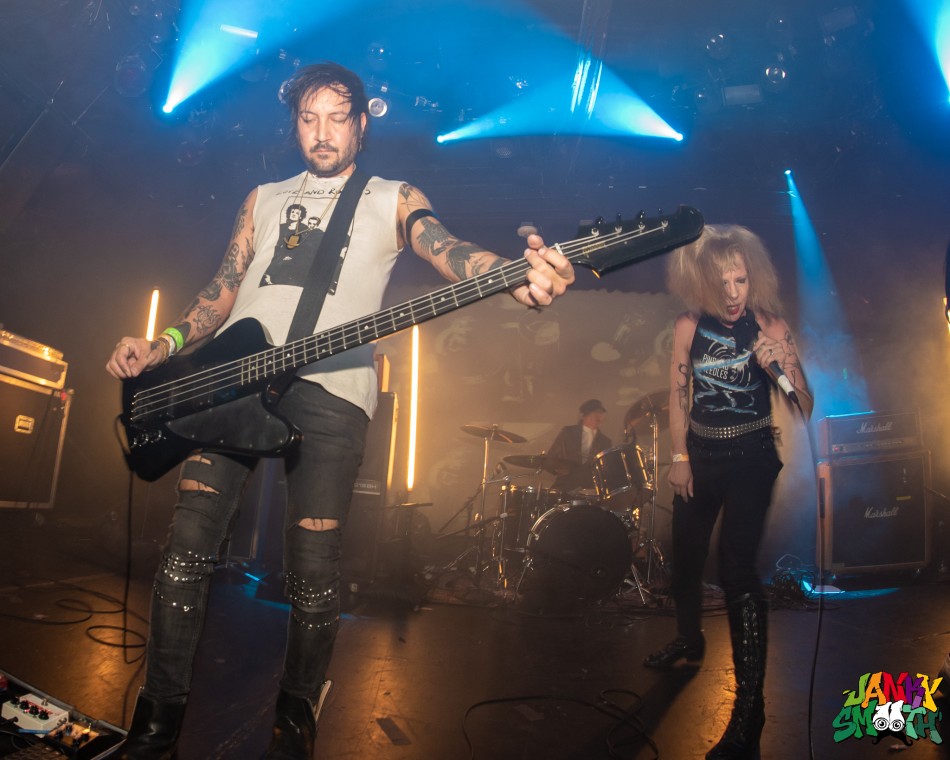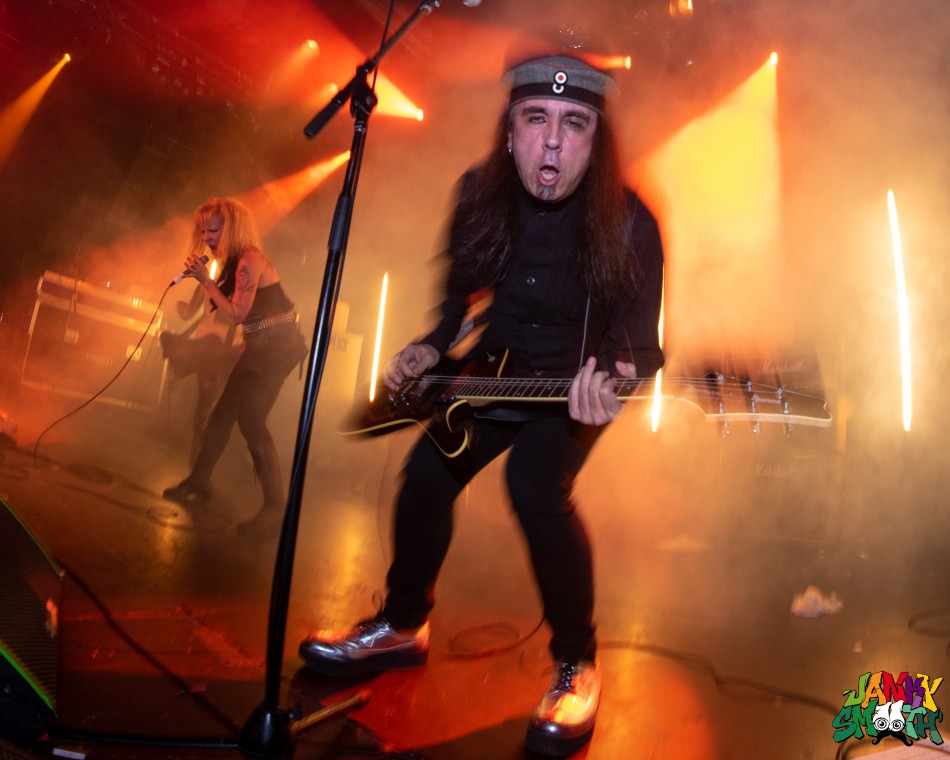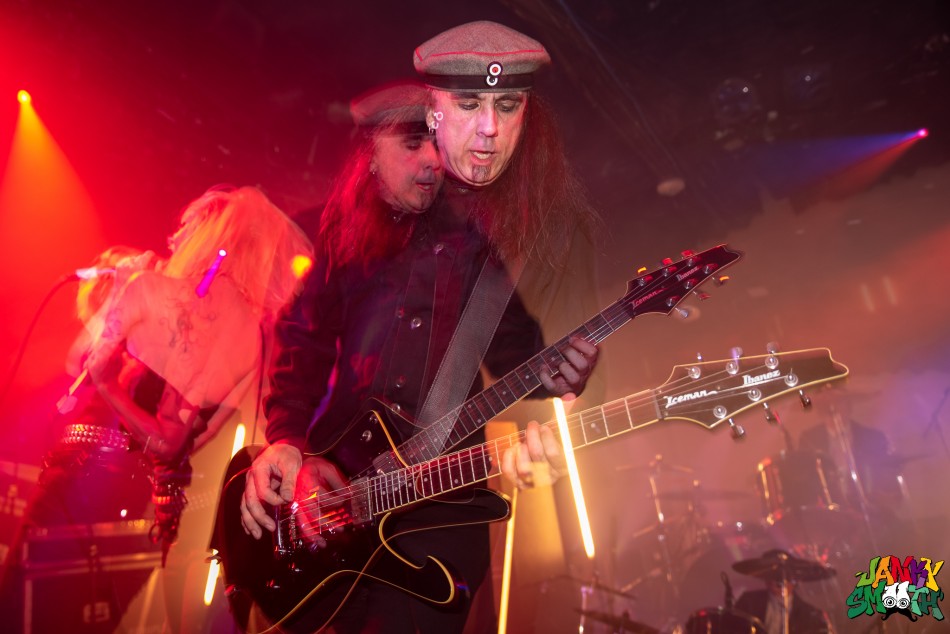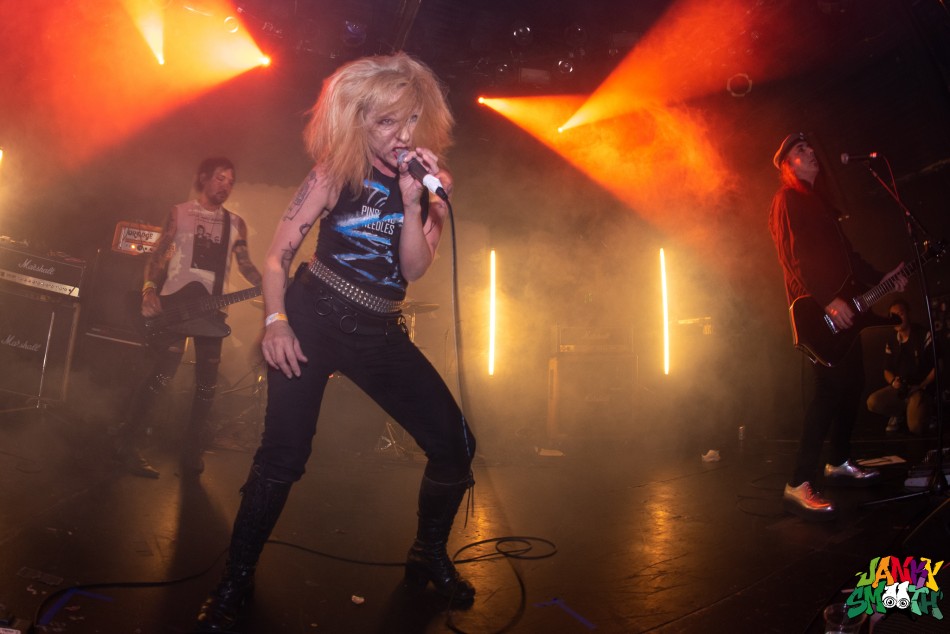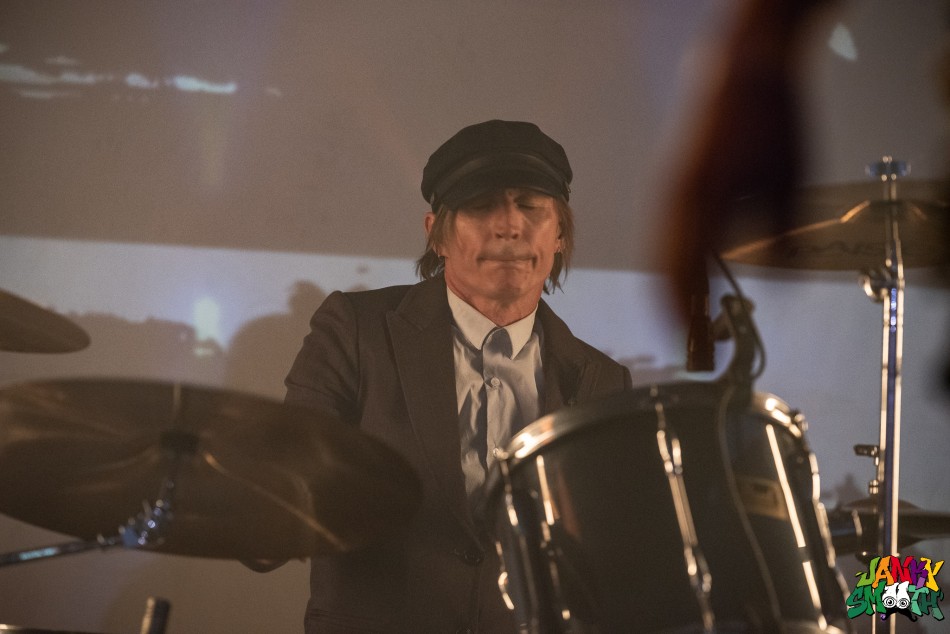 Rubella Ballet brought all the true punks out of the woodwork. Musicians, street urchins, and vinyl collectors alike were in attendance to see this historic set. As soon as Sid Ation walked on stage covered in Day-Glo paint from head to toe. Neon streaks everywhere form his shoelaces to his guitar strings, I knew this was going to be a strange sight to behold. This was Liquid Sky turned music, Liquid Sky on Ice! Black clothes are punk but being dressing like an absolute weirdo is what this scene was made for.
As soon as the lights dimmed and darkness befell the stage to let that colors glow, making the goths subconscious their cum stains would appear on their clothes, Zilla took the stage and the debauchery began. Their age didn't slow their performance down one bit, it was intense and ripping from start to finish. This was some of the most youthful live music I've heard all year. There was something so cutting edge about it all.
The way John Waters says being gay is not enough anymore to be weird, well, this was enough. This was so inherently strange and rebellious it was inspiring to watch. Rubella Ballet truly doesn't care.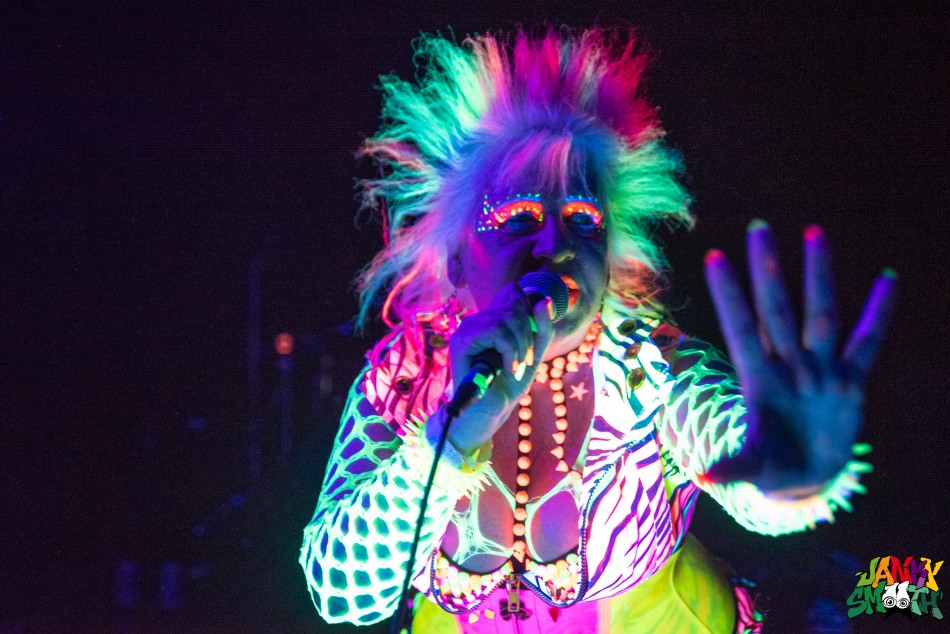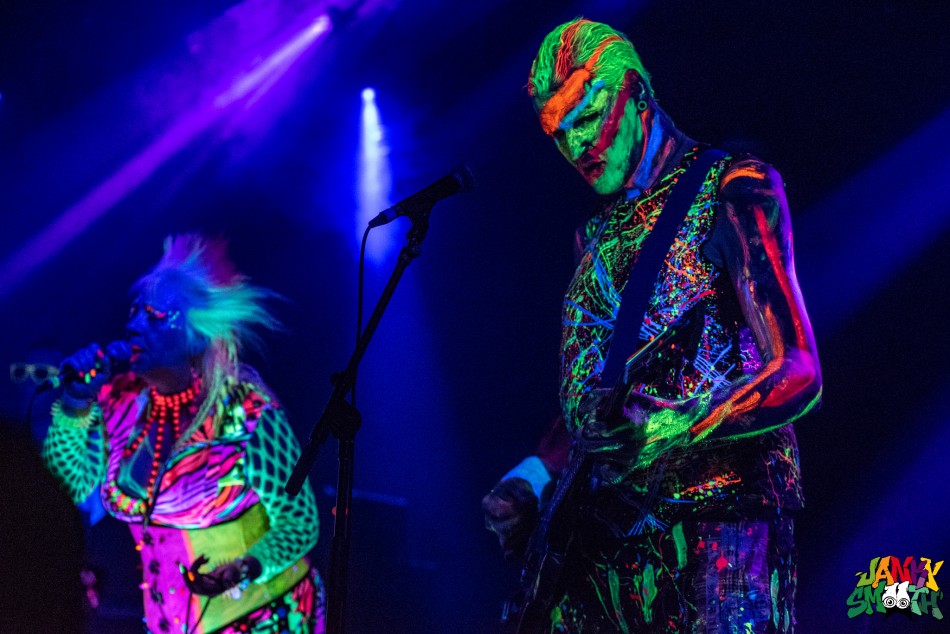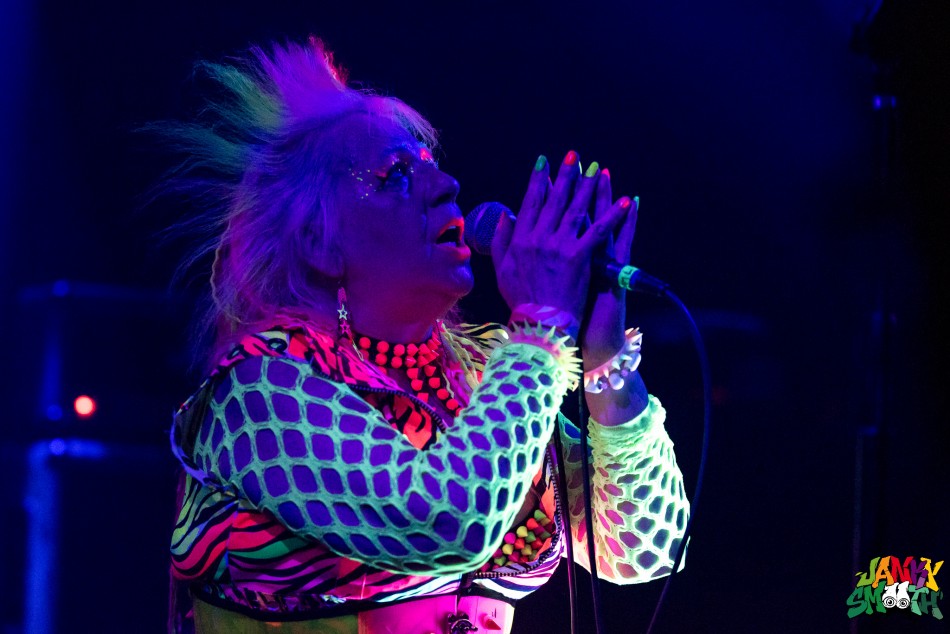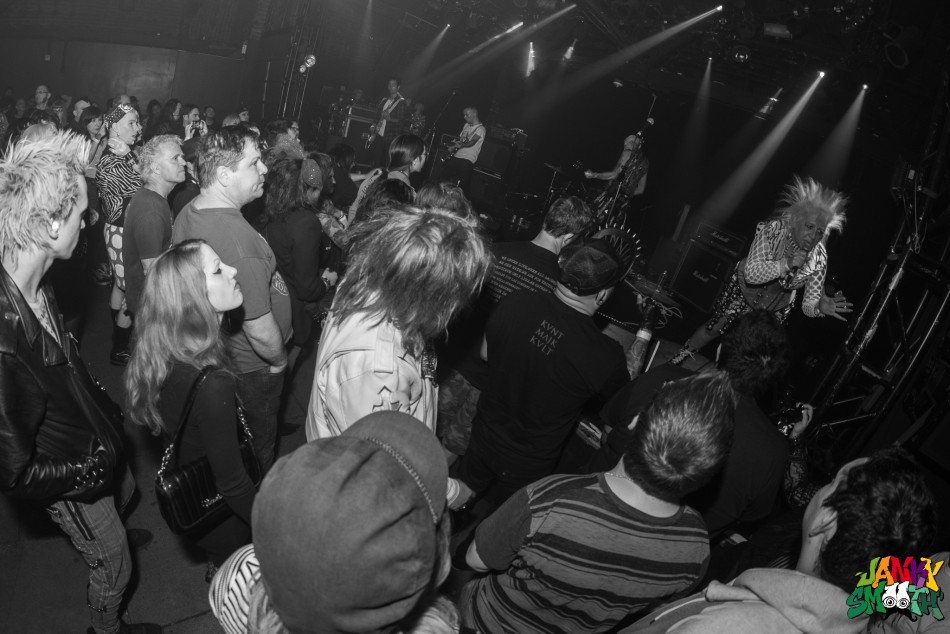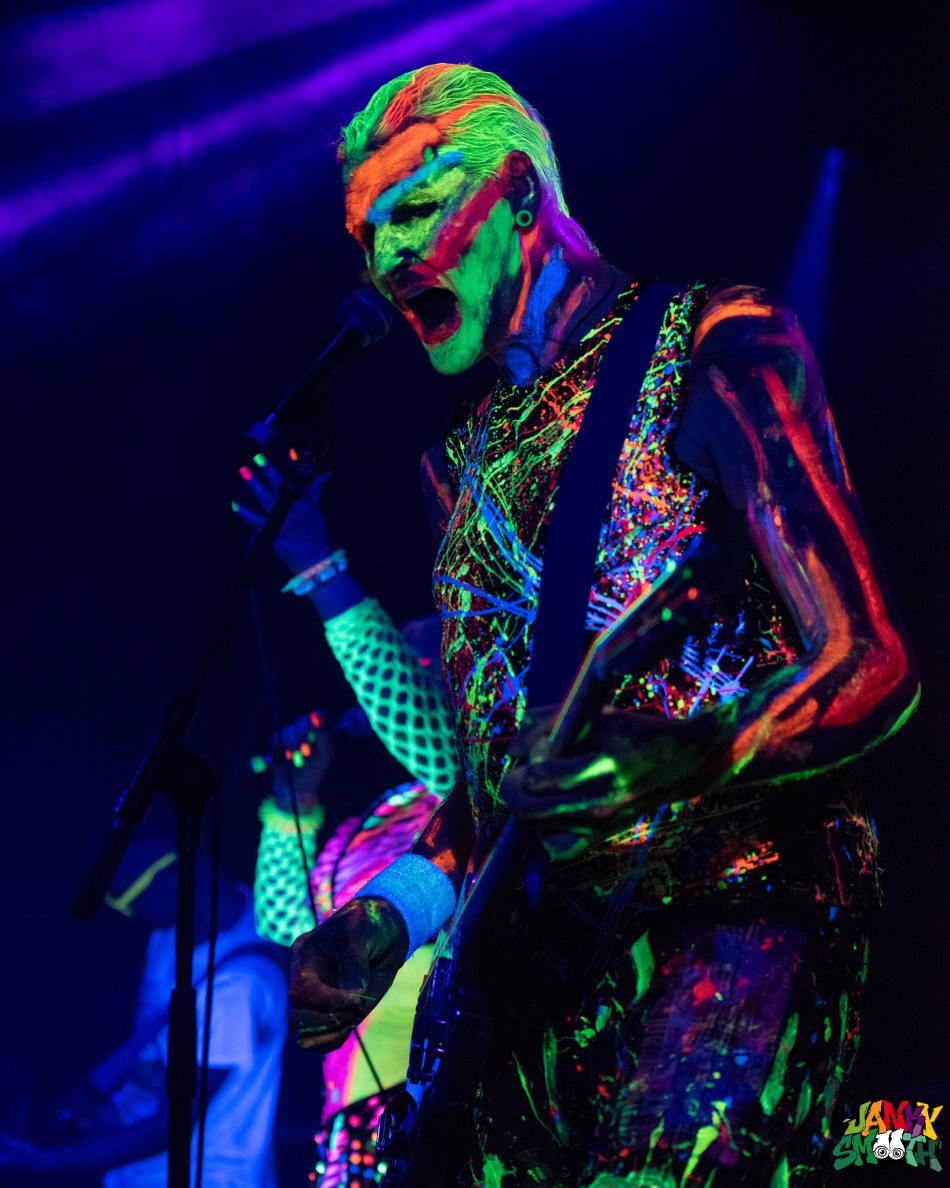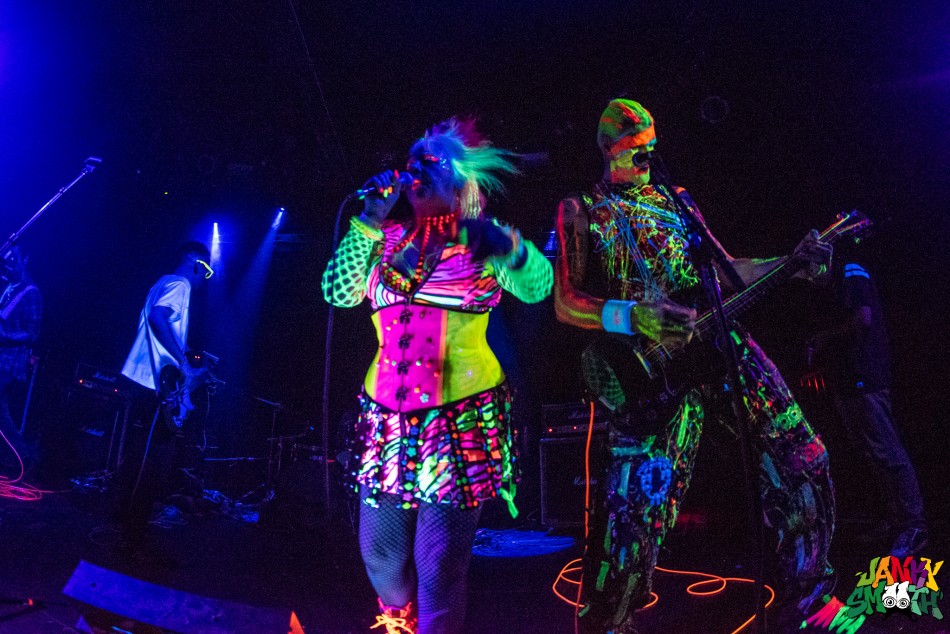 Words by: Robert Shepyer
Photos by: Albert Licano