Gene Loves Jezebel Play Immigrant in Entirety at Part Time Punks Gig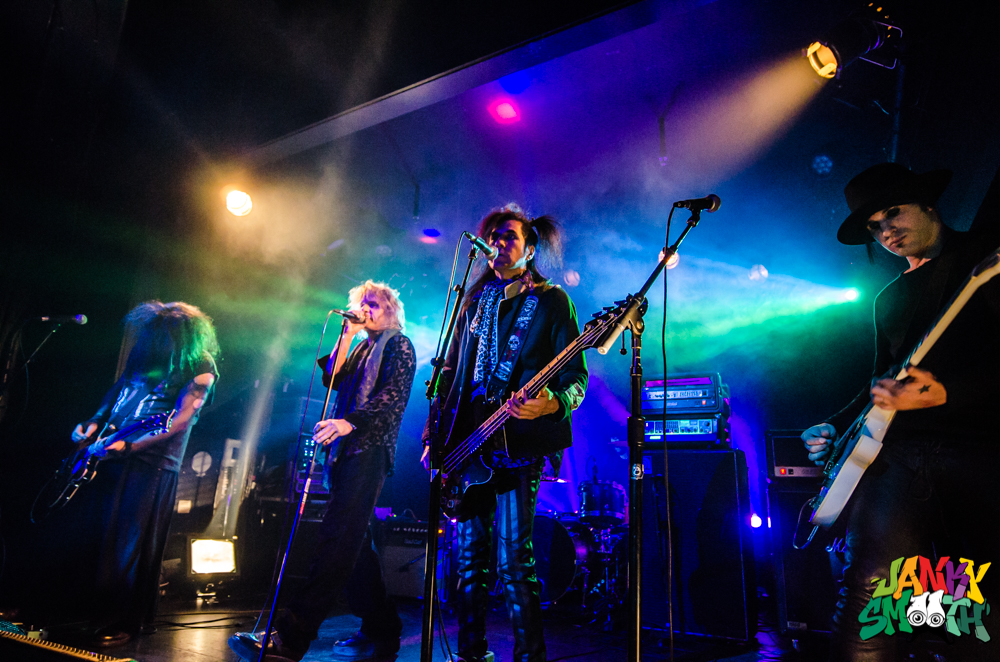 There was a time in pre-smells-like-teen-spirit Los Angeles when the goth music scene was second only to glam rock. New romantics, death rockers or whatever you want to call them, made their presence known on the Sunset Strip and beyond. Teasing their hair, wearing dark eye makeup and clad in lace and silk, these creatures of the night chiseled out an undeniable chink in the old concrete understanding of gender roles and Gene Loves Jezebel were one of those bands.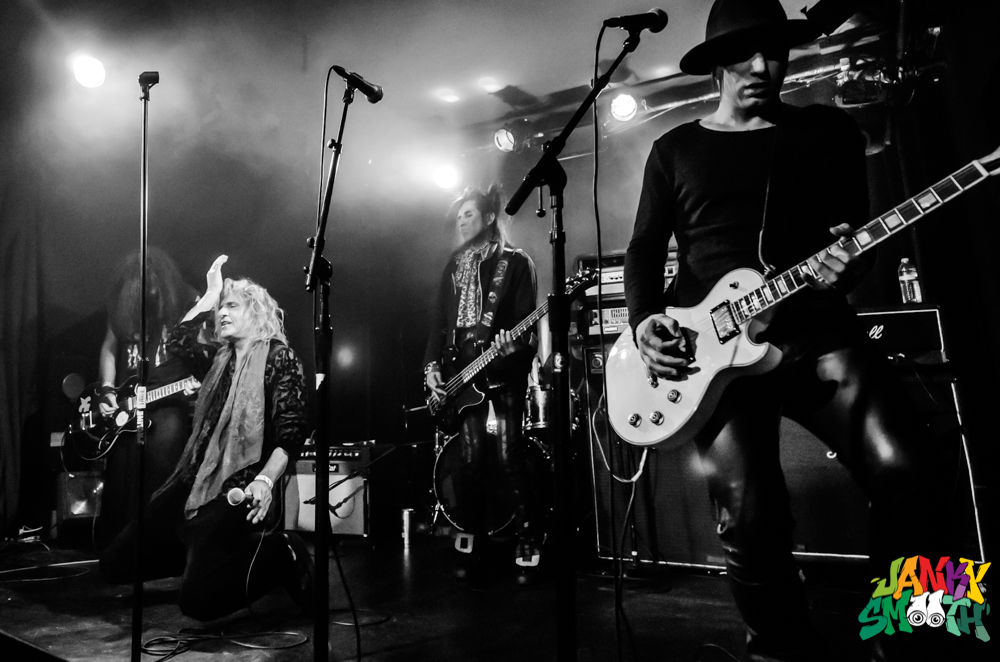 It wasn't that these guys wanted to be women or were in any sort of gender crisis. They just had a different idea of what it meant to look good and in manifesting this, received an onslaught of attention from chicks offering to share makeup and hair products with the tortured souls of this music scene. Yes, I often think I might've joined them had I been alive in goth's heyday. I would've pierced my ear with an Egyptian Ankh and worn rose-colored shades at night, seen Christian Death play the Roxy while Rozz Williams made out with strangers on stage.
Gene Loves Jezebel, still very much alive and still singing songs about love and death, announced their participation in KXLU's Part Time Punx series, a Sunday night residency at the Echoplex.
Part Time Punks focuses on the diverse styles of music often lumped together under the oversimplified marketing lables of indie, DIY and punk music. Gene Loves Jezebel announced that on this evening, they would play their entire album Immigrant in totality in addition to an impressive collection of early deep-cuts and rare material. My initial introduction to the goth scene was seeing Clan of Xymox at the Echoplex last year and being that I hadn't done a legitimate amount of "rocking out with my goth out", I considered it imperative that I check out the show and delve deeper into goth music. On that chilly, windswept January night I walked past those dirty piss-stained steps to the 'Plex and continued to the Echo where I was graced by three up and coming marvels and one legendary troop of charmers.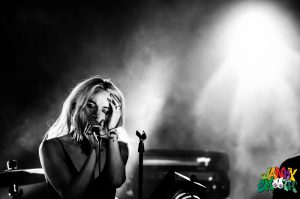 First on the bill was MXMS, Singer, Ariel Levitan delivered goth-y Tori Amos-esque vocals over downtempo trip-hop and post-punk inspired instrumentals. With platinum blonde banshee hair, she gives the impression of having just arrived at the venue from the back of a big black convertible after a high-speed journey through the dark streets of LA. As an ensemble led by Levitan and pianist Jeremy Dawson were so crisp that I had no trouble imagining how the record feels. I could see them playing a track on a James Bond or David Lynch soundtrack and I believe that of all the artists playing this event, MXMS has the most viable shot at having an explosive career.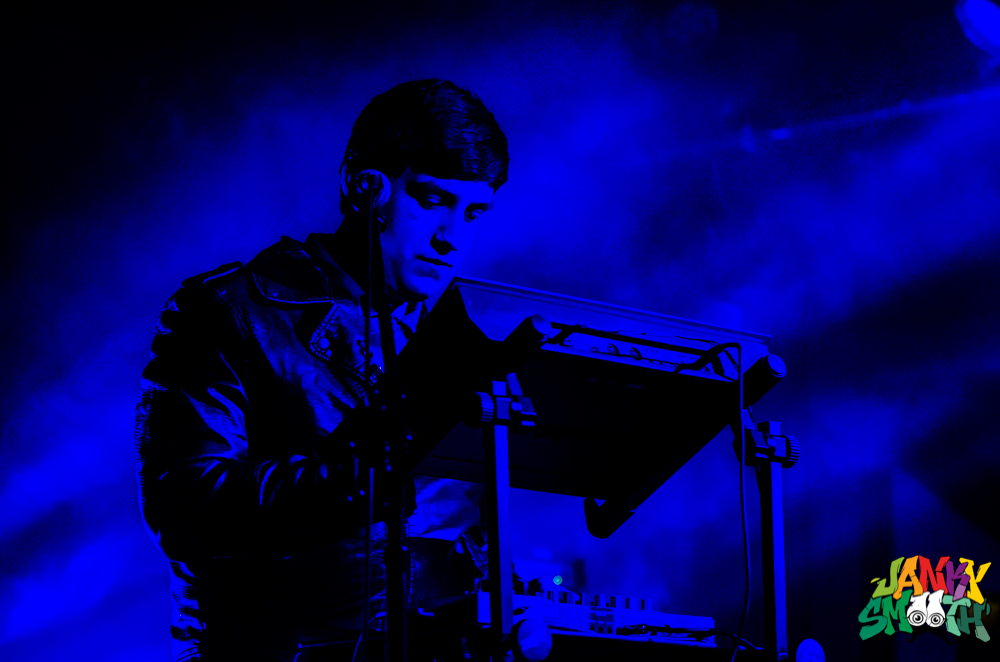 Choreography was a leather jacket clad, three-piece post punk band. Delivering a standard stomp box processed guitar sound with a top layer of droning vampiric vocals, they made all the kids dance the Mortuary Swivel. Though the vocalist was directly in my line of vision, my mind's eye was trained upon the macabre and supernatural influences that the vocalist employs. Much in the way black metal sounds like a demon from hell, this sort of goth/post punk vocal feels more like a ghost that may have transcended the physical body, yet left the tormented soul behind to wander directionless through the land of the living for eternity.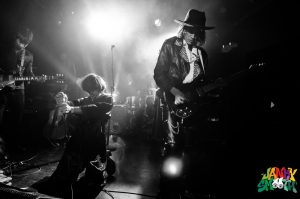 Another powerhouse artist worth watching Fatal Jamz followed. It would be completely unjust for this group to fall short of a very sustainable career. Their performance instilled the audience with the relatable combination of sorrow and joy, true to the goth rock they must've listened to alone in their bedrooms in the throws of teen angst. Like whistling past a graveyard, a sort of archetypal manic-depressive Beach Boys or even the funeral of a friend who's life was cut too short- to celebrate instead of mourn. Songs about loving someone until time itself expires or cherishing everyday you're alive bring freshness into Los Angeles' younger music scene. These cats looked so young to me that they almost seemed like a group of kids Trick-Or-Treating as"beach goths". I think that's how greatness should appear in the beginning because both the singer and lead guitarist played like veterans with amazing chemistry and charisma. If goth and new wave music ever makes a resounding comeback, the movement will be indebted to Fatal Jamz and I have no doubt that they wouldn't disappoint.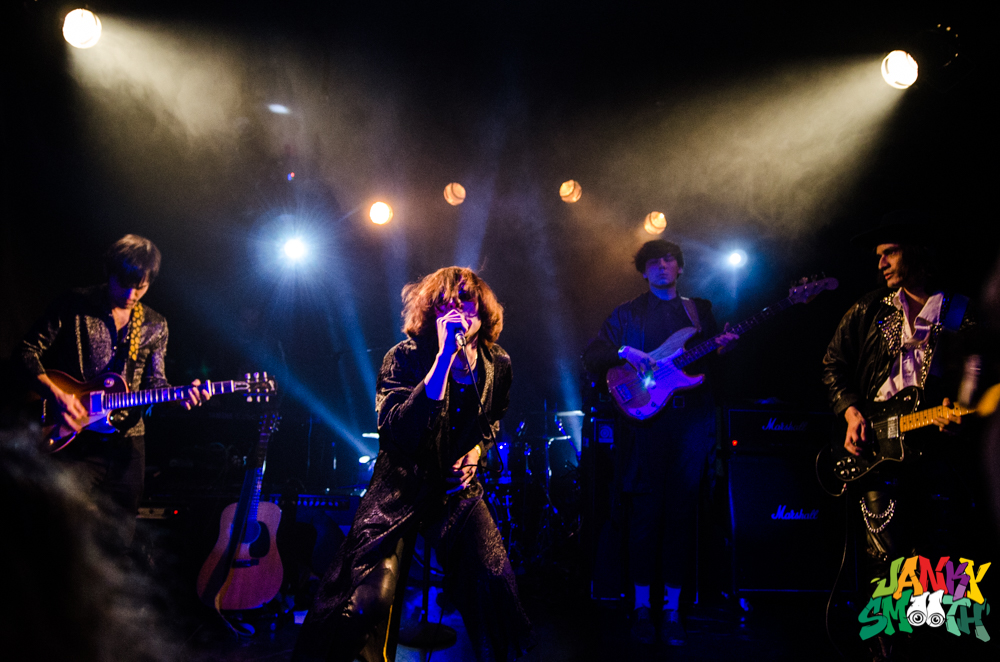 Gene Loves Jezebel is a British Goth Rock band formed by twin brothers and living legends, Jay and Michael Aston. After a few hiatuses and reunions and two different line-ups of the band, the brothers of Gene Loves Jezebel will tell anyone who will listen that they are ready to commit to being back on tour. Frontman Michael Aston lives in the United States while his brother and group guitarist, Jay remains across the pond. I was fortunate enough to see the group fronted by Michael, who's voice and stage presence show no evidence of over ripening. The entire band was committed to the goth aesthetic, attire and hairstyles on this night, harkening a look that millennials may have difficulty placing on a musical genre timeline.
Shifting my glances across the faces in the audience, I saw plenty of old dudes who had opted to forego the skinny-legged pants and mesh blouses from their days as the generation of kids that were sure to lead to the world to it's destruction. Watching the same show almost forty years ago as they were tonight, I'm positive they now damn Millennials to failure, as they were once damned themselves. Still, I know too many insanely hot cougars that adore Gene Loves Jezebel for me to consider them old. They played song after song that the audience responded to enthusiastically, regarding them vinyl darlings. The crowd was raucous and jiving in that pasty but soulful goth kind of motion. That buzzsaw new wave chorus effect processed guitar tone is undeniably enjoyable.
Out of all the concerts and artists I've seen, Michael Aston's stage banter was truly on another level. He was hilarious, like a goth rock David Lee Roth. At one point an audience member came on stage to talk to Michael and and was subsequently removed from the venue. Aston then openly taunted the venue and made all manner of light-hearted jabs at them for removing his new friend. They played a grandiose hour long set that ended at midnight but the crowd simply refused to let them leave, still awestruck by the magnitude of the stage performance they had just bore witness to. To the delight of the audience, the band came back and played for a half hour-long encore. Gene Loves Jezebel pleasured their fans, giving them everything they begged for and more by playing classics and rarities such as "Loving You is the Best Revenge" and bringing the setlist to an earth-satisfying climax with "Desire". The 2nd set ended when the drummer kicked over his beaten-up drum set and all but Michael left the stage. In fact, he seemed like he never wanted to leave and he then brought his young son onstage to jam out for a bit as they serenaded us with "Stairway to Heaven".
I left early out of reluctant necessity but upon reflection, I imagined the concert ended hours later with only one 50-year-old cougar left dancing to Michael Aston singing alone onstage.
It was a glorious night, a test show for a tour Michael Aston wants for Gene Loves Jezebel as they have recently announced a show in San Diego as a part of the 36th Annual Humphrey's Concerts by the Bay. August 17th will be the "Lost 80's Live" show where Gene Loves Jezebel will share the stage with other 80's legends like Missing Persons, Berlin and The Flirts.
Words: Rob Shepyer
Photos: Jessica Moncrief