The Sound of Sex: Boy Harsher Seduces The Echoplex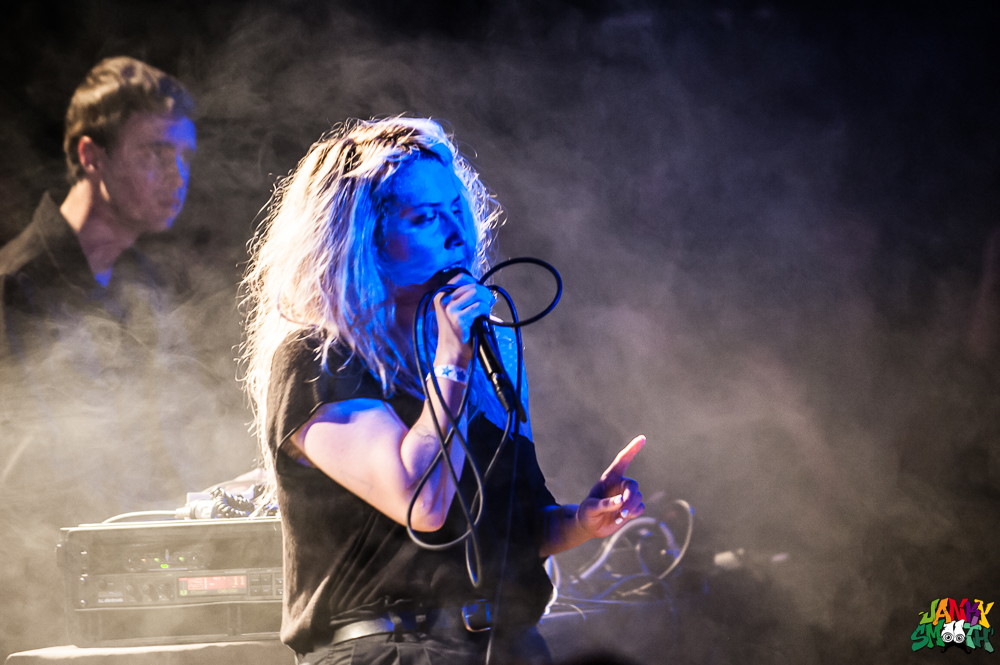 If you were to cross Jae Matthews, vocalist of Boy Harsher, on the sidewalk you may not have any idea you were just in the presence of an industrial dance goddess. Hailing from Savannah Georgia, her and producer August Muller, don't necessarily fit into your idea of what a goth should look like but then when you hear their combined force, you sense that this is the music that the world's darkwave/industrial dance/EBM should crowd around.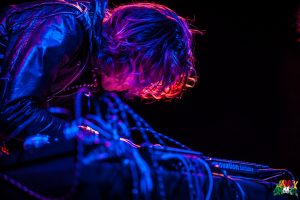 Part Time Punks did it again, lassoing a lineup that could sell out the Echoplex two times over with Boy Harsher getting support from Din and High-Functioning Flesh. Both bands feature producer Greg Vand, yet both bands sound completely different. Din was first, with female vocals and guitars to pair with Vand's must-dance soundscapes. The filtered vocals gave the industrial sounds a bit of a shoe-gaze or post punk flare. Although sounding totally unique, Din offers a more straight forward and obvious dance triggering sound than High-Functioning Flesh. Using samples of voices to make musical medleys and punchy beats that marry Susan Subtract's punchy crust vocals, High-Functioning Flesh sounds like revolution music for the cyber punk era. I've seen them numerous times now and they never get old. In fact, if I were to ask any scene kid what's the first thing that comes to mind if I say Los Angeles and industrial, they should say High-Functioning Flesh. HFF played all the good shit, "Talk About", "Stationed", and closed with "The Deal". My favorite song has become "Human Remains", just for that sampled intro and how Greg Vand perverts, splices, and dices it.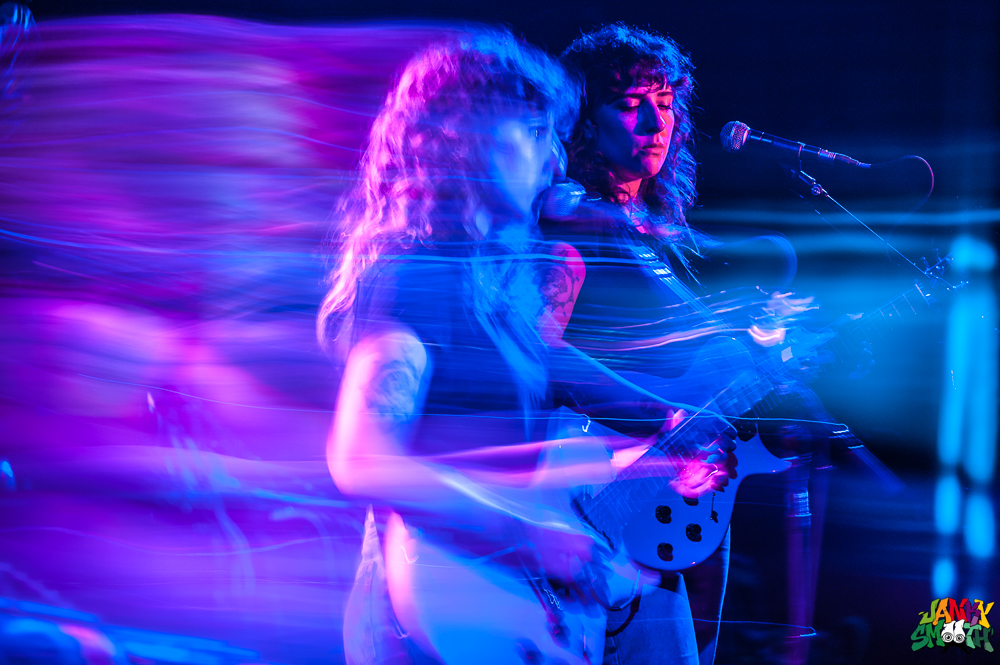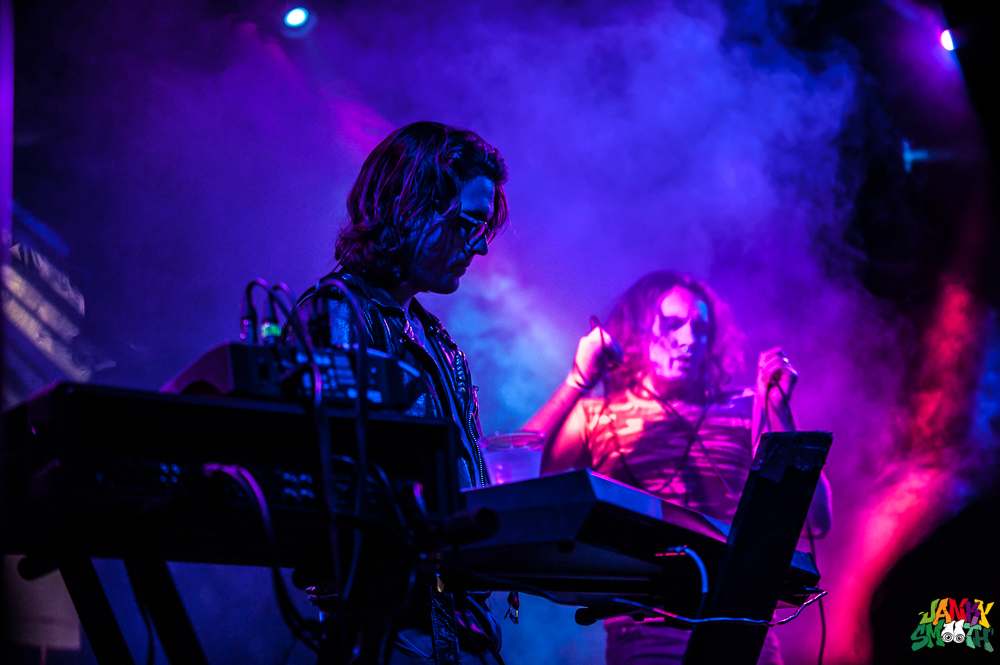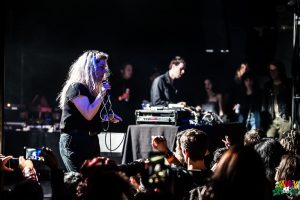 The audience was filled with bodies of every sex and gender you may or may not be aware of and all dressed in black. After a lengthy intro of Jae Matthew's vocal-play and a bit of technical difficulties, the show went off with a bang and the dance floor damn near started banging. The writhing limbs, sex vapors, penetrating phantom cocks, and anger-infused sultriness was enough to bring the people into a panic. There were a few fights that broke out in the front, forcing Jae Matthews to tell us to chill during a pause in the set. This is just how crazy Los Angeles is for this band.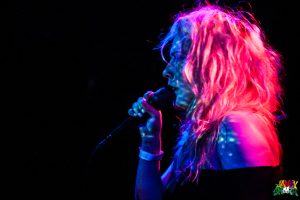 Jae's voice is that of a jazz singer thrust into the dark underworld and like Orpheus she must sing her way back out into the light but until then, she's entertaining the ghouls. Boy Harsher is the sound of sex because August Muller's production is the pistoning, pumping thrust of a stiff punch while Jae Matthew's vocals are the sultry, delicious, caress. If you didn't dance to this your body is invalid. If you didn't break a sweat you're probably not a fun person to be around. And if you didn't have sex after the show, then I'm sorry but try harder because after the band's encore of the song "Pain" every motherfucker in that room was either hard or wet or both and dying for human touch.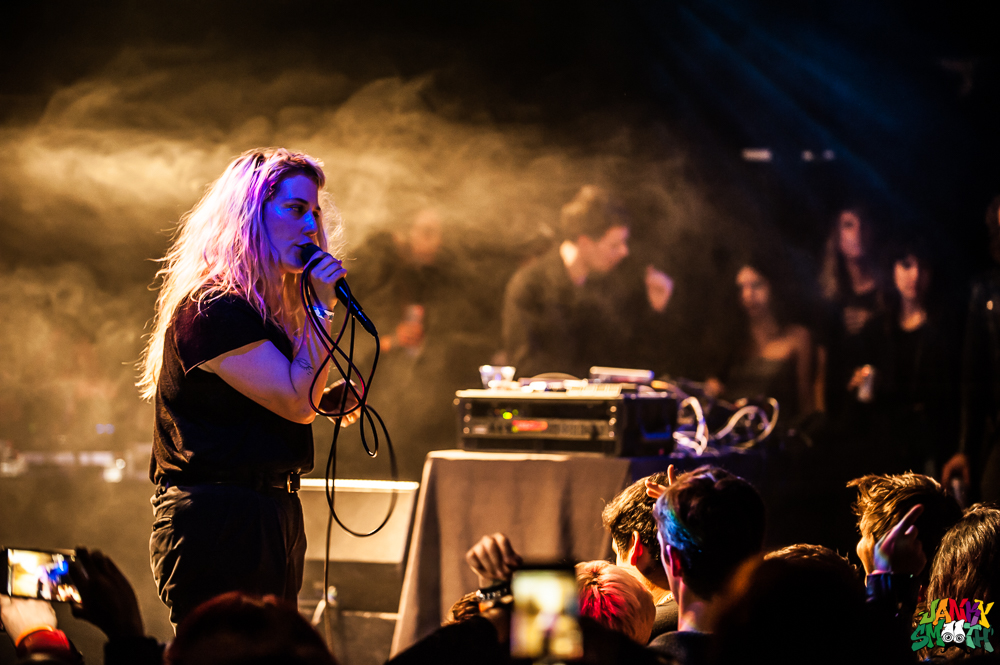 Words by: Rob Shepyer
Photos by: Jessica Moncrief