Hurricanes in Florida, Earthquakes in Mexico & Quicksand in L.A. At Teragram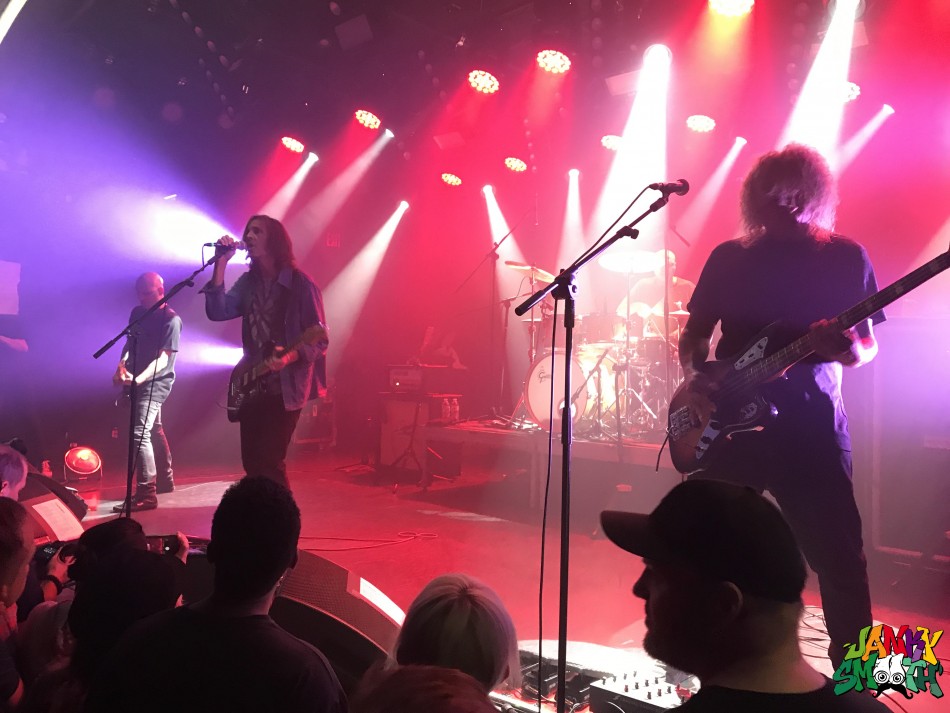 The Teragram Ballroom was sold out for NYC post hardcore band Quicksand's return to Los Angeles. Filled with old hardcore heads, I was confident the slam-dance-worthy music wouldn't be able to draw violence out of these gen-x'ers but boy was I wrong. All it takes is one pit psycho to reintroduce danger into rock and roll and force you to put up your dukes or feel like a bitch.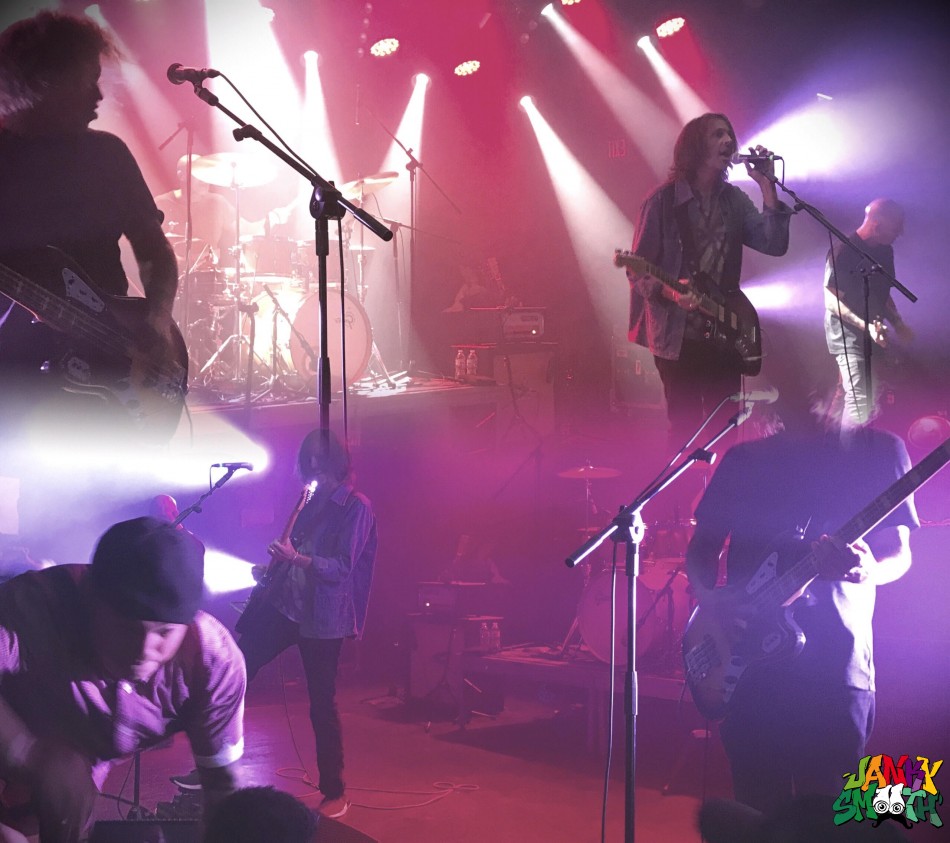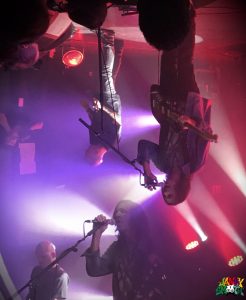 It began with an album announcement, their first in 22 years. The first single off Interiors, "Illuminant", sounds just as heavy and groovy and hardcore as anything Quicksand has ever put out and after seeing them live, you really get the sense that bands just can't make music this good anymore.
Montreal's No Joy opened the night as the only supporting act. They're a shoegaze three-piece with minimalist vocals, if any during songs. Their rapid drumming and twin six string attack fosters a lunatic lucidity which is different than the rest of the shoegaze flock. No Joy sounds best when they play fast unlike most gaze acts that keep it slow. That said, I wish No Joy dabbled more in the slow, cathartic side of gaze where there is more space in the music, so that when every note hits it feels like fireworks going off in your soul.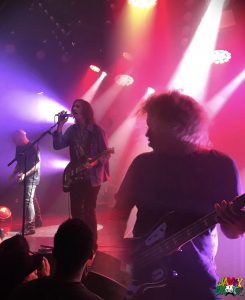 After Suicide's "Dream Baby Dream" played during the band's setup and various cubes were projected on stage, Quicksand's original members graced the stage. Alan Cage on drums, Sergio Vega looking like King Buzzo junior on bass, Tom Capone on sludge machine guitar, and Walter Schreifels with his guitar and soaring vocals. The band hit the ground running and opened with "Fazer" and immediately the band went ape shit.
Song after song, the band played classics that the audience met with plenty of singing and modicum of moshing (since said pit psycho forced our hand). It was a warm welcome back to Los Angeles. Sticking to the business at hand, the band didn't banter much on stage, especially for a reunion tour, but the one time Walter had to speak it was to say that he feels like his best self whenever he's around us (Los Angeles). You don't hear that too often.
Quicksand's often labeled post hardcore and you can sense the resemblance to Fugazi. Walter Schreifels is an alumni of NYC hardcore bands such as Gorilla Biscuits and Youth of Today and one can feel that influence during the show. Calling the band hardcore is not enough though, you could argue they're a sludge band with Melvins-sounding guitars and songs but you could also get away with a Jane's Addiction comparison as Walter's vocals are reminiscent of Perry Ferrell's soaring, impressive pipes.
This was one of the best shows of the year. Every member of the band brought every ounce of power to the stage and made the Teragram bounce on its foundation with every down stroke of the strings. This might be the end of the world with natural disasters wreaking havoc all over North America but notice Los Angeles has been spared in time for Quicksand to play here. Coincidence? Who can say for sure…. All I know is that if the San Andreas fault finally decides to split us off the continent, I'll at least be able to say I saw Quicksand before shit hit the fan.
Quicksand's new album, Interiors, comes out November 10th on Epitaph records.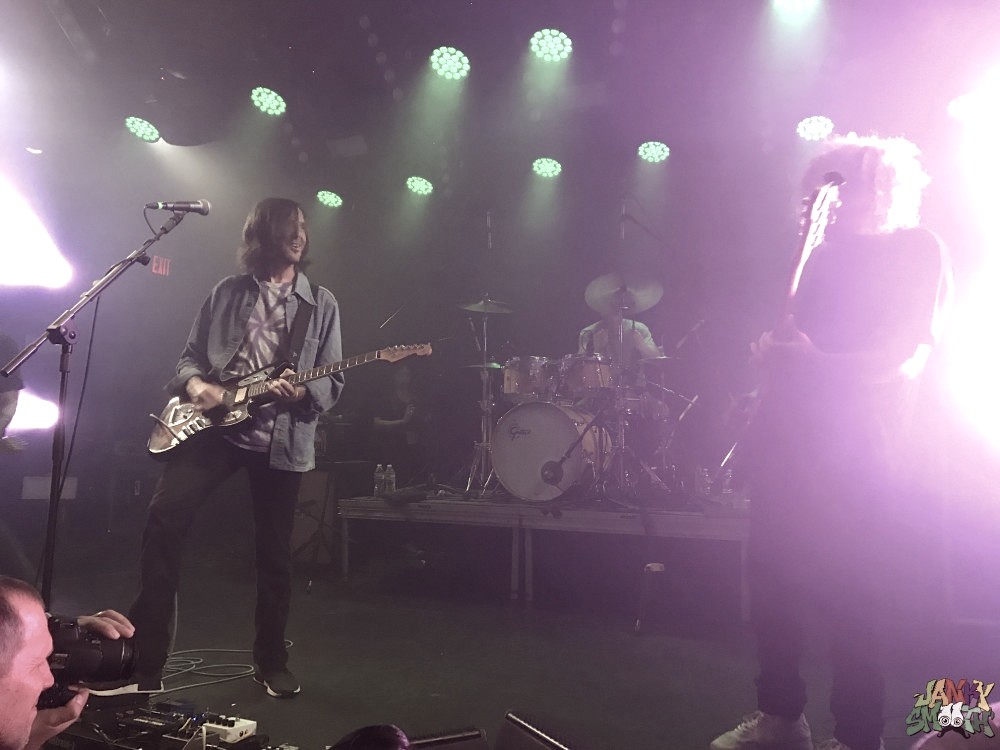 Words & Video: Rob Shepyer
Photos: Danny Baraz