Thee Oh Sees And The Practical Applications of Quantum Physics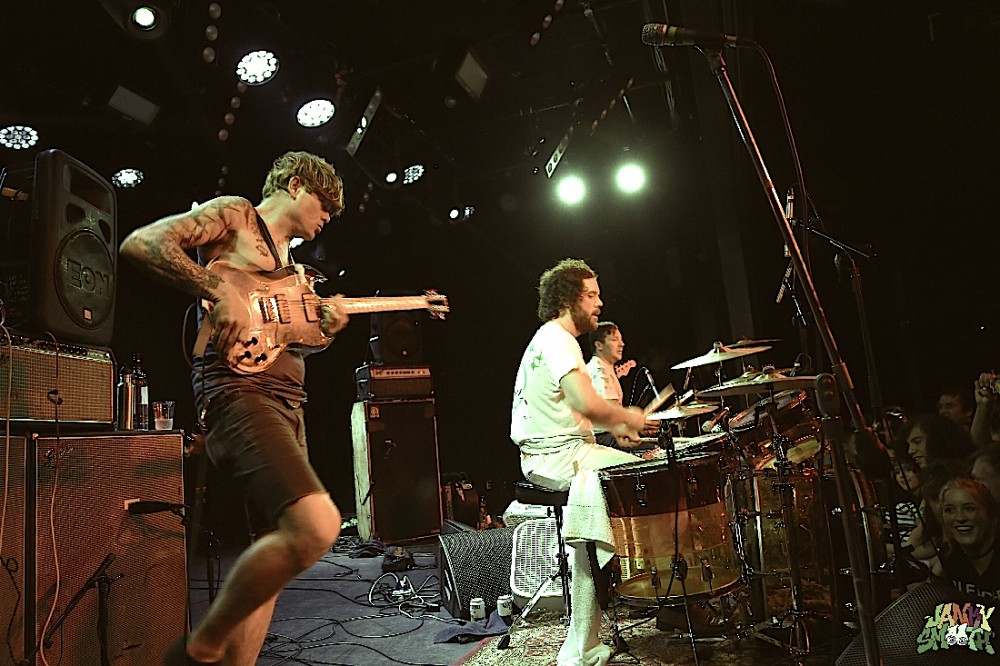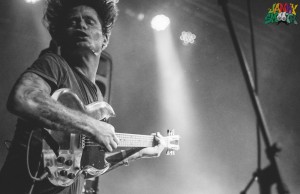 John Dwyer is a man living the dream- at least from the outside looking in. From that view he embodies a stereotypical but rarely achieved archetype of success as an independent artist. Every fledgling rocker that ever existed since Sid Vicious has sketched out a similar blueprint for themselves on how they would make the music they want, on their terms, on their own label, with an increasingly popular side project to keep themselves artistically satisfied THEIR way. Well, the latest Thee Oh Sees, or Oh Sees, or OCS release on Castle Face Records paired well with a concurrent release of Dwyer solo side project, Damaged Bug, creating a full bodied bouquet of screeching fuzz, juxtaposed with thunderous synth analogs for your ear holes. As is becoming tradition in these moments, Oh Sees played a gig at the Teragram Ballroom with the usual slate of opening acts that would make any headliner have to rise to the challenge of having to follow a band like Zig Zags, to get the double drummer dynamic chops in post season form as they embark on a headlining tour of clubs packed with the most rabid fans in independent music- John Dwyer, along with Ty Segall are the standard of success in this new music business.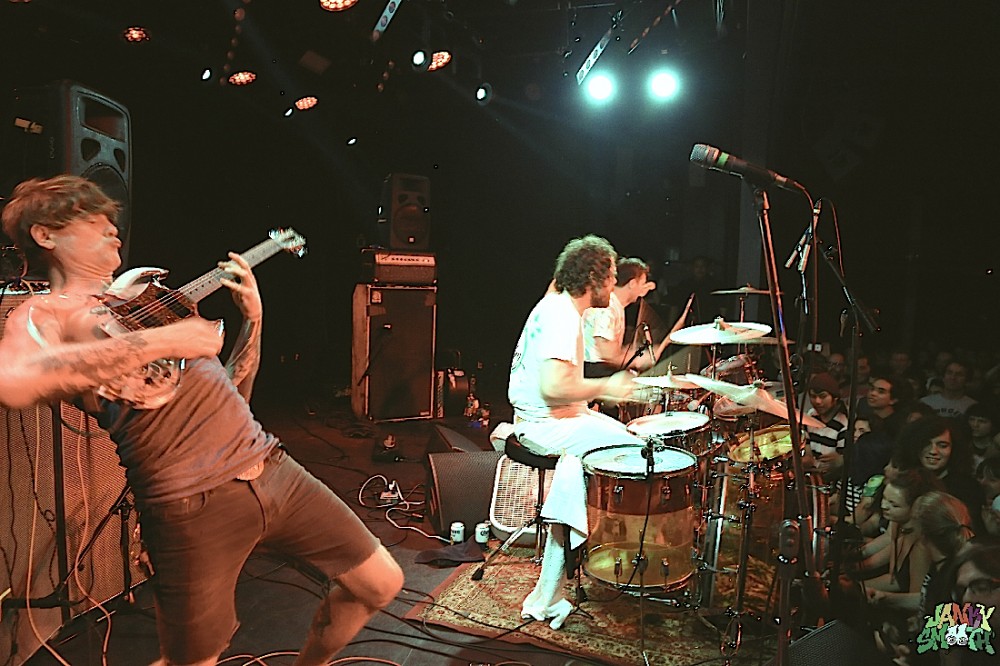 The website Discogs shows 43 results under Thee Oh Sees, counting compilations, collaborations and others that are credited to him- 17 for full length Oh Sees albums alone. I truly don't know how John Dwyer manages to find the time. The sheer volume of product he puts out into the nebulous void that exists where the industry once did makes it difficult to consume and absorb them all- especially for a guy like me with an obligation to consume a high volume of new music. So on behalf of music journos, bloggers, publishers and editors… FUCK YOU JOHN DWYER. Right in your motherfuckin ear, sir. I'm barely through A Weird Exits and now I have Orc to deal with? You and Ty Segall are selfish bastards and your publicists have filled my inbox beyond capacity- Poor me, poor me, POUR ME A DRINK!!!!
At this point, I think Thee Oh Sees belong in a category with the likes of The Cure, Nirvana, Black Sabbath and others whose reach was so wide spread and influential that entire genres were born to satisfy plebs that won't know something is good unless it's labeled correctly.
With Dwyer's every contorted facial expression, a young kid buys a Gibson SG shaped ECG DS and starts a band with quirky names like King Gizzard and the Lizard Wizard- and then THEY become famous too in what I like to call "The Lewinsky Effect"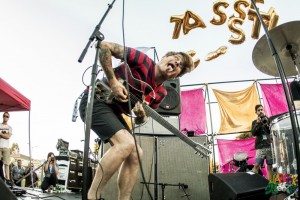 These were just some of my thoughts on my way home after the Oh Sees show at The Teragram Ballroom last week. Because I'm not a young kid picking a guitar up for the first time. I'm a grown ass man that idiotically made my favorite pastime into a job so that I now have to go to a certain amount of shows and listen to a minimum amount of music instead of organically moving from one band or album or show to the next, until I played that shit to death. And of course, I don't HAVE to do anything. There wouldn't have been an easier show to get covered by one of our contributors than this one but I had also set up an interview with Zig Zags, yet another face melting band that has released an album through Castle Face.
This article was originally meant to be a recap of the show and an interview with Zig Zags. I learned something definitively about interviewing bands on this particular night. Never schedule an interview for AFTER the show. Otherwise you might find yourself writing articles that are part artist spotlight and part think piece on the Prolific Output of Independent Musicians in the Post Music Industry Era, since this is the 2nd time in 30 days an after show interview didn't end up happening.
Zig Zags slayed, though, as always. They have that early, "No Life Till Leather" early Metallica influenced by first wave of British Metal kinda sound. Zig Zags are one of those bands that other local bands LOVE. The kind of band that pisses you off because you realize how retarded the masses are for not recognizing them. With 2 full length albums (3 if you count the self released live album recorded at KXLU) and an endless string of EP's and split 7's and collaborations with The Shrine to Iggy fucking Pop.
I have yet to see Thee Oh Sees play a sub par set at any of the now dozens of times I've seen them play a gig. There were 2 Oh Sees shows I thought about not attending that ended up being 2 of the best shows I've seen them play. Even at the extremely undersold Berserktown II at The Observatory, with very few people and very low energy in the room, Oh Sees slayed.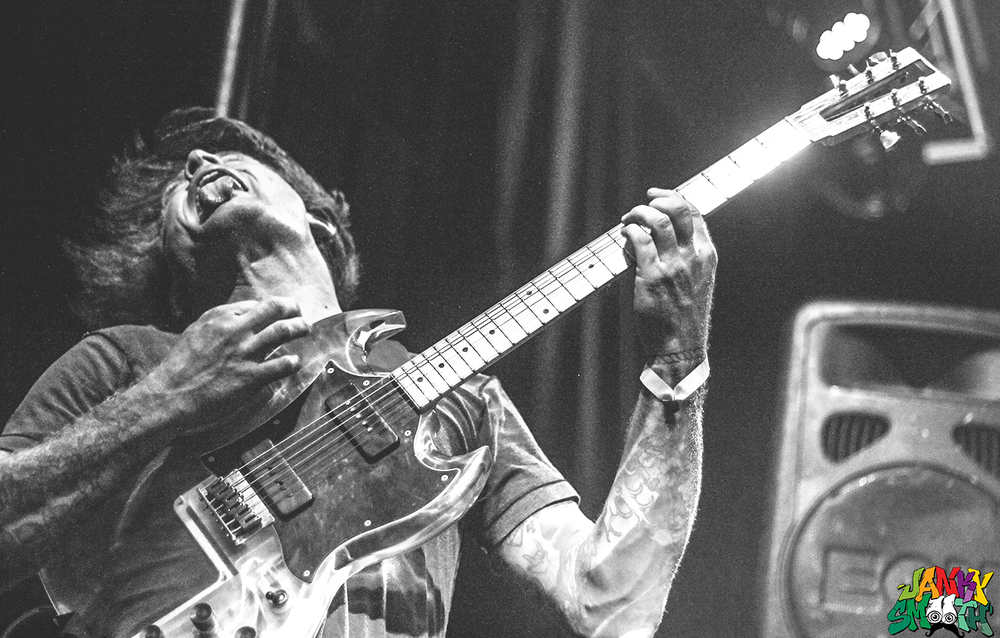 And it was no different this past Thursday night at The Teragram. It's becoming obvious that John Dwyer is becoming, or really always has been that one in a million musician that you should always keep a tab on, lest you miss something monumental.
With the excitement that comes with each and every Oh Sees release, the band played select songs of their new album, Orc but whether the band was playing the now anthemic and meandering downtempo classic off Floating Coffin, "Toe Cutter/Thumb Buster" or hitting the LA. Crowd with the new jams such as "Animated Violence" or "The Static God", the response from the audience was enthusiastic and kinetic from the very first note to the very last.
One of the reasons I think contemporary bands and musicians like Oh Sees and Segall in rock and Tyler, The Creator in rap reap such reactions from their repertoire, is their ability to make a complete albums worth of cohesive tracks using themes and a sense those artists use only the freshest ingredients in their arrangements- like well ripened riffs as the stock for their lyrical and melodious subject matter, almost as if they are able to tap into that wide eyed wonder of youth, almost like songs spelled out on the spoon of children making homemade alphabet soup, Thee Oh Sees capture the attention of anyone glancing at track listings with unique and quirky song names such as "Ticklish Warrior" and "Sticky Hulks" or adding to the list of new songs mentioned earlier in this article, with "Cadaver Dog" and "Paranoise."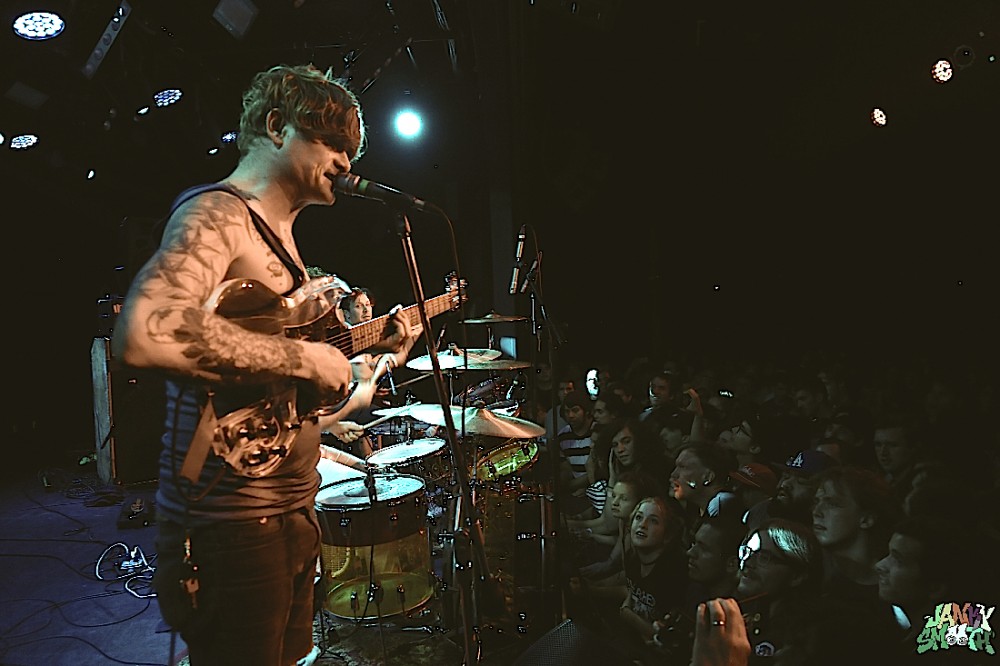 Speaking of quirky, you might've heard some rumblings about Oh Sees and "OCS". No, that moniker is not the second name change for the band in a short period of time or a John Dwyer troll at the expense of publicists and bloggers. It's a name not used since 2006's The Cool Death of Island Raiders and being revived for the second "Oh Sees" release of 2017, which was written with longtime collaborator and band member from the one drummer era, an era that ended the album and tour just before Mutilator Defeated At Last, Brigid Dawson. Memory of a Cut Off Head is scheduled to be released on November 17th and the already teased title track sounds like quite the departure from the sound people are fanatic about when it comes to Thee Oh Sees- a departure that each album since Mutilator has been hinting at subtly. Whatever the sum of the songs on Memory of a Cut Off Head add up to, we can be almost completely assured of it's cohesiveness as an album and it's place in the overall body of work.
All that mental masturbation and I haven't even gotten to Dwyer's bedroom record. Damaged Bug released Bunker Funk this past March and without knowing any kind of analytics or data on how many units it's moved, I can safely say that however many moved, it wasn't enough. Quite simply, it is an inspired tangent of completely original sounding music that built on the progress and the personal love I found when I discovered Cold Hot Plumbs in 2015. In the same way (albeit not the sound) that OK Computer hinted at Kid A, Oh Sees songs have hinted at Dwyer's passion and love for analog synth but without the MASSIVE and seismic shift needing to dislodge Thee Oh Sees current sound, that I imagine could be similar as the boredom that can build when you've worked at the same job for decades. If you haven't picked up Bunker Funk yet, do what you gotta do to do so.
"Damaged Bug explores time and space in a broken down space ship. John Dwyer seems to be cruising the nebula in search of new elements of sound and song structure and what he finds is both unique AND accessible." – Janky Smooth
Because it's all about the album, maaaan. Songs on their own can provide a jolt of excitement, a moment of adrenaline or the peace that surrounds a melancholy moments. But iconic albums take you on a trip that escapes the mundane existence that comes with the knowledge that YOU are a speck of dust in the infinite. Iconic songwriters connect with a collective experience that acknowledges that all of us specks together go through similar challenges and victories, regardless of the quality of your skin suit and it's place on this sphere of carbon and white hot magma that produced the first microscopic life forms of this planet and after millions of years, eventually became me, you and John fucking Dwyer.
So, all this is simply to say that Oh Sees played another fucking incredible show this past Friday. The kind of show that lingers in the psyche of the over thinker and sends you down the rabbit hole of thought that is neither functional nor valuable or tangible in any real way. But it is it really intangible if your thoughts manifest your reality? Can quantum physics impact your life in any real way? Perception is a moving target, not just sometimes but ALL the time.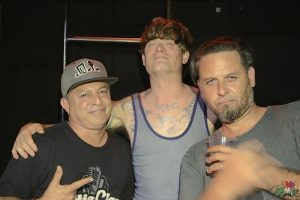 Last question- Will John Dwyer have ANYTHING left when he's written his last album for the swan song of "previously unreleased tracks?" like rockers in other eras have? Talk of that kind of thing is premature but it doesn't hurt to wonder where music is going and to exclaim and shout loudly from the digital rooftops of the internet that industrious folks like John Dwyer will most likely lead the way.
Words: Danny Baraz
Photos: JQ Da Silva (unless otherwise noted)