A High and Beautiful Wave: Psycho Las Vegas 2019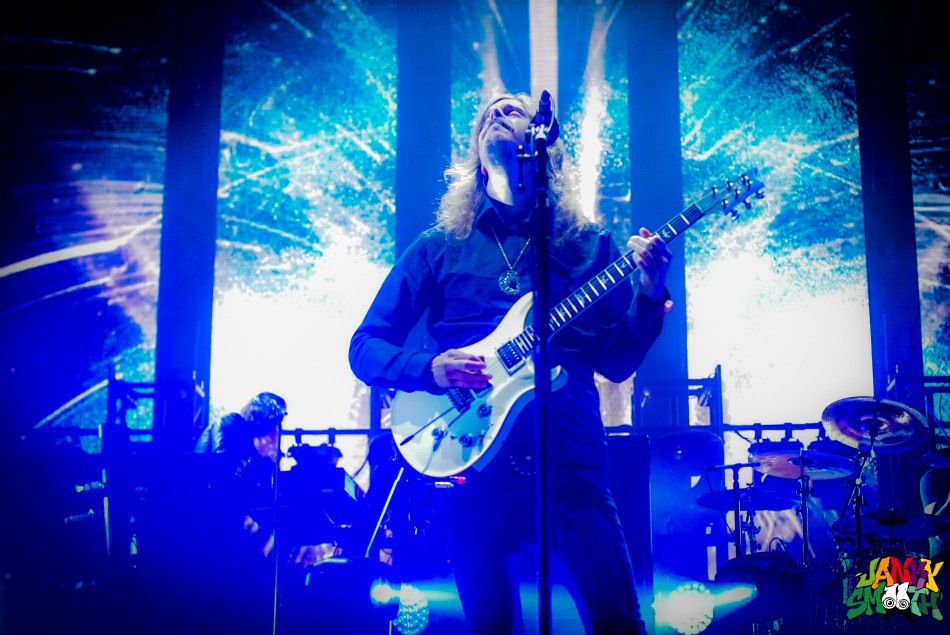 "So now, less than five years later, you can go up on a steep hill in Las Vegas and look West, and with the right kind of eyes you can almost see the high-water mark—that place where the wave finally broke and rolled back." ~ Dr. Hunter S. Thompson
With the country's current political climate putting its populous in divided disarray, one has to wonder if the American dream has remained intact and not fallen by the wayside as so many once credible ideas and institutions have. Dr. Hunter S. Thompson performed a drug fueled pilgrimage down the mainline vein of the country, the dusty connective highways between Los Angeles and Las Vegas, in search for the heart of the American dream and like a lethal dose of adrenochrome, he came bursting on the scene. What the good doctor found was both life and death, decency and depravity, all wrapped into one gaudy American nightmare churned out by the 24 hour fantasy machine of Vegas. Today, if Thompson was alive, he would think Psycho Las Vegas was the climax of the dream he was looking for, a wellspring of underground music taking over the Mandalay Bay Casino & Resort, a luxury casino made infamous by a tragic mass shooting at a previous music festival.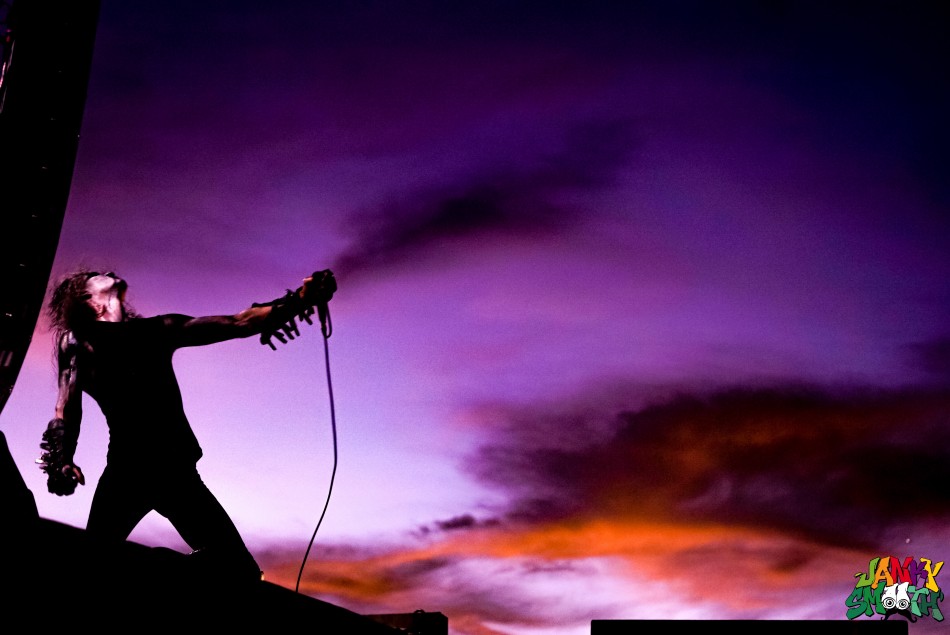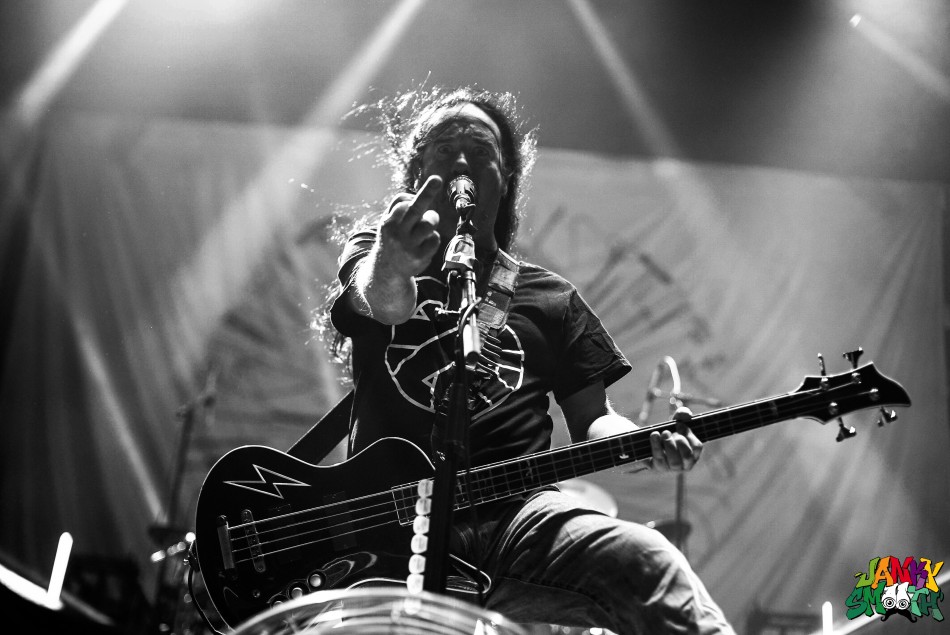 Psycho Entertainment has called many places its home, be it Orange County for the festival's original incarnation, Psycho California, or the Hard Rock Hotel and Casino, for the festival's last few years in Las Vegas. 2019 was when the reality of Psycho Las Vegas met the the vision. A hostile pirate bombardment of a luxury casino with multiple stages set between flashy games, one-armed bandits, traps and jackpots. The music changed with the setting, no longer was it solely a doom and stoner metal festival but instead, it embraced every underground genre to almost compliment Desert Daze but with a more metallic and dangerous character.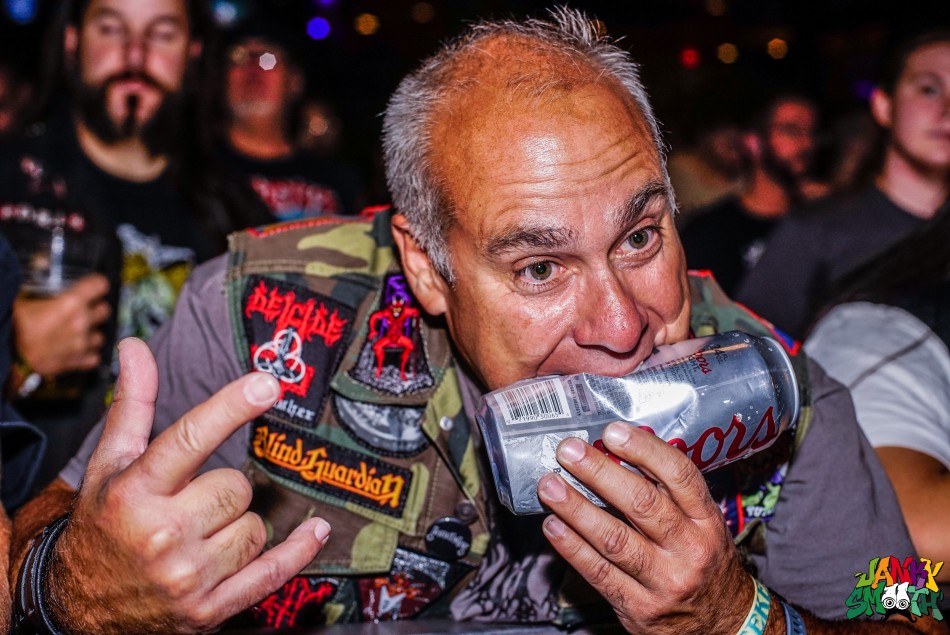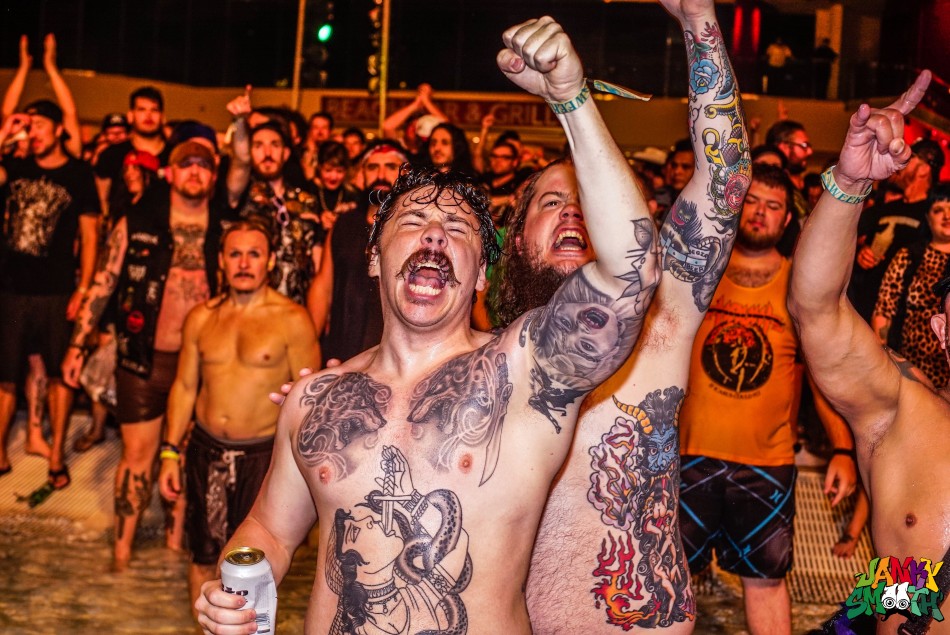 For Janky Smooth's first coverage of Psycho Las Vegas, I ventured out like the good doctor but not in search of the American Dream, instead I just wanted to see a few bands, namely Triumph of Death and Electric Wizard. After it was all said and done, I came away with a multiple musical experiences that I've never seen before and will never forget, whether it be the mystery band being unveiled to be Integrity, one of my favorites of all time; or Phil Anselmo's En Minor playing their 2nd show ever; or my 5th time seeing the Original Misfits on the smallest stage they've played for their arena dates. Seeing bands like Weedeater or Old Man Gloom on a headlining stage the size they deserve, warmed my heart like nothing else could.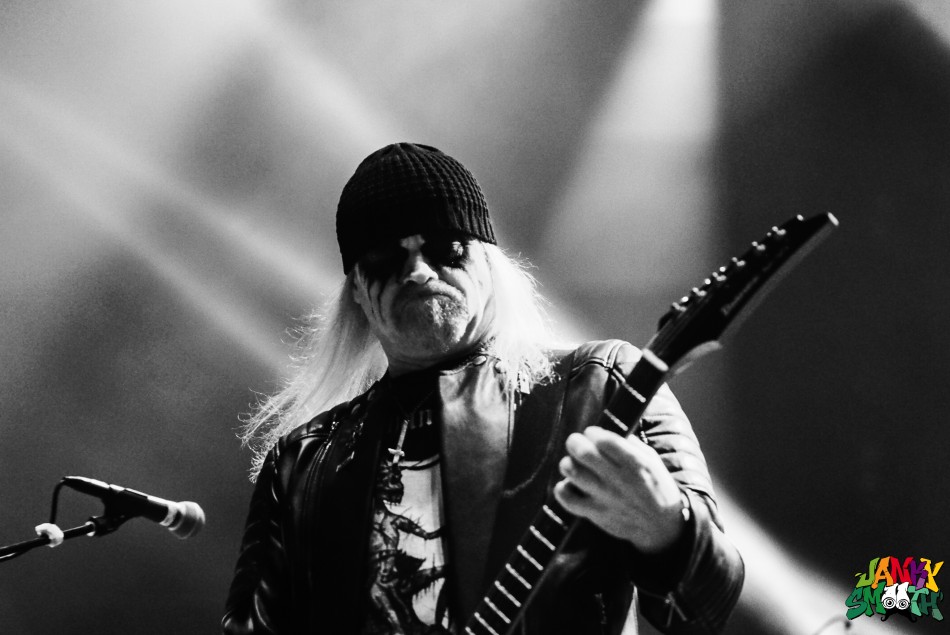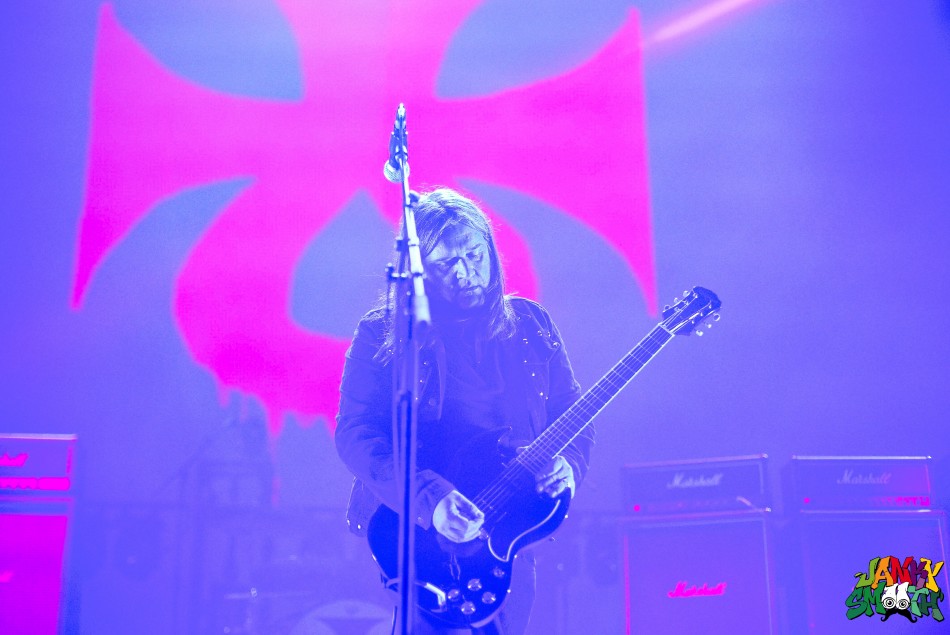 The Beach stage, a desert oasis built upon concrete, is the ultimate representation of Psycho Las Vegas. Trouble in paradise made music. You can drink, swim, and listen to your favorite band while you splash your friends in the face. I've been to hundreds of shows as a journalist but never have i seen anything quite like this. The first thing that came to mind after absorbing this setting was Spinal Tap's Simpsons episode, this clip in particular:
"Yeah, well this is a rock concert, not the bleeding splish splash show."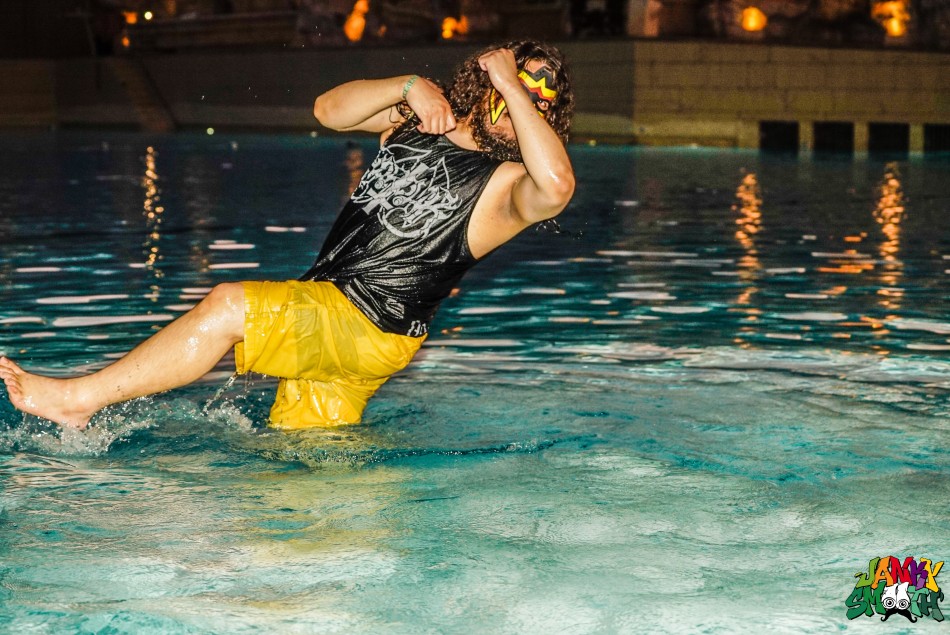 Day 1
I arrived at the perfect time to see Devil Master play the House of Blues stage, a venue tucked away in a corner of the Casino for underground music in an under the ground. The blackened thrash of Devil Master was one of the sounds I thirsted for coming into this festival. It's so raw, dirty, and downright vicious. Wearing capes and bullet belts and playing crusty, blackened riffs from hell, I can't wait to see this band again, championing them until I do.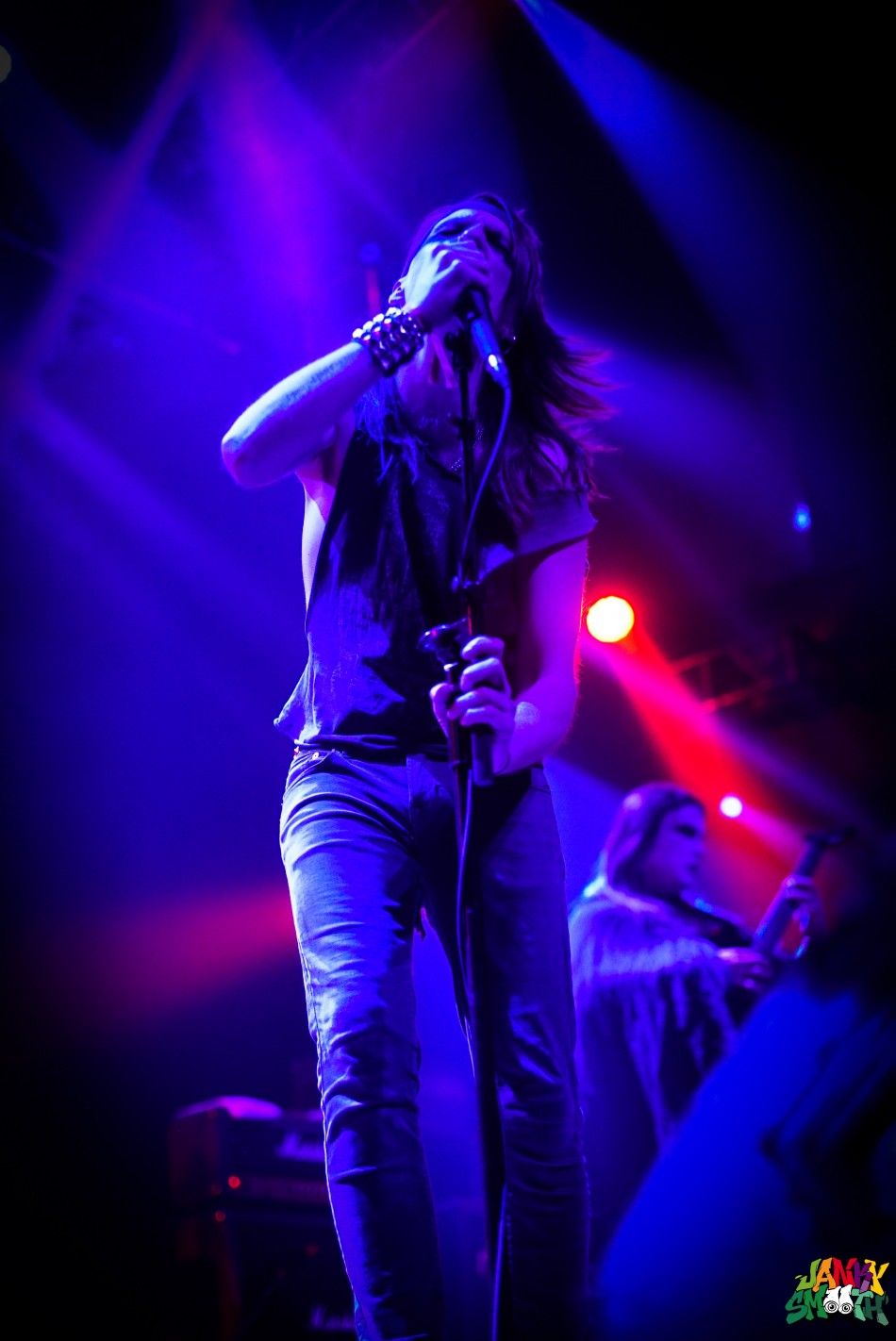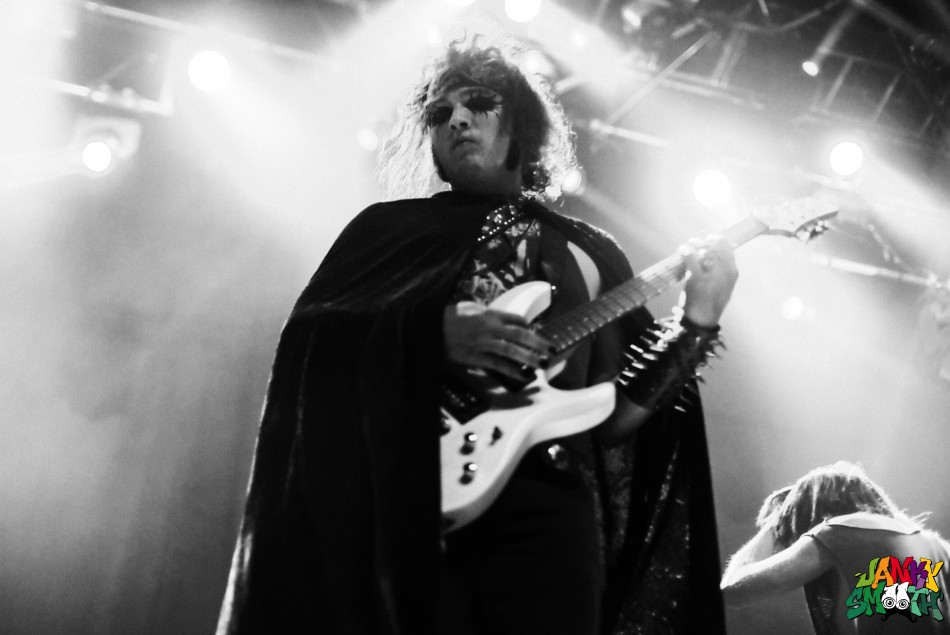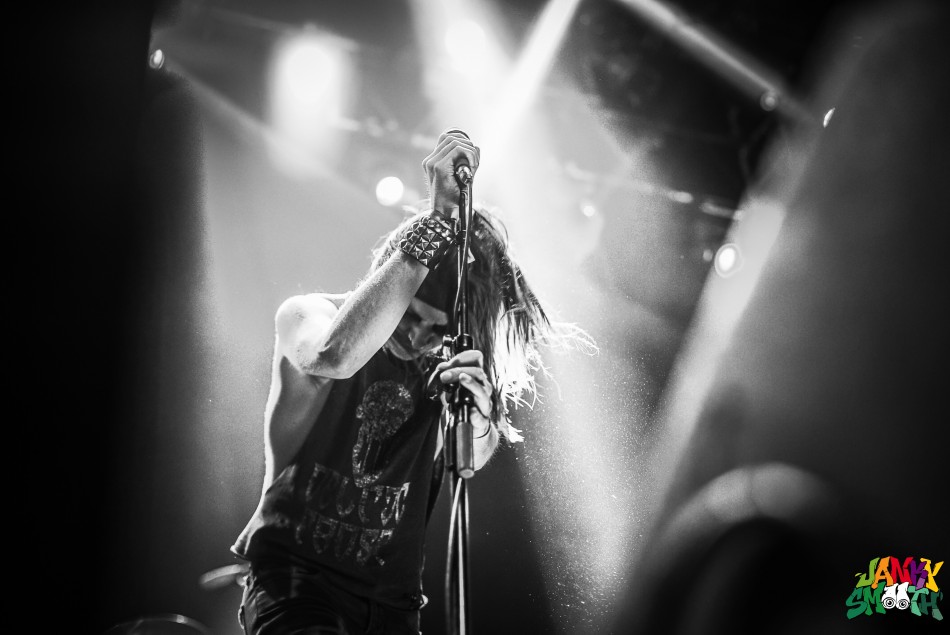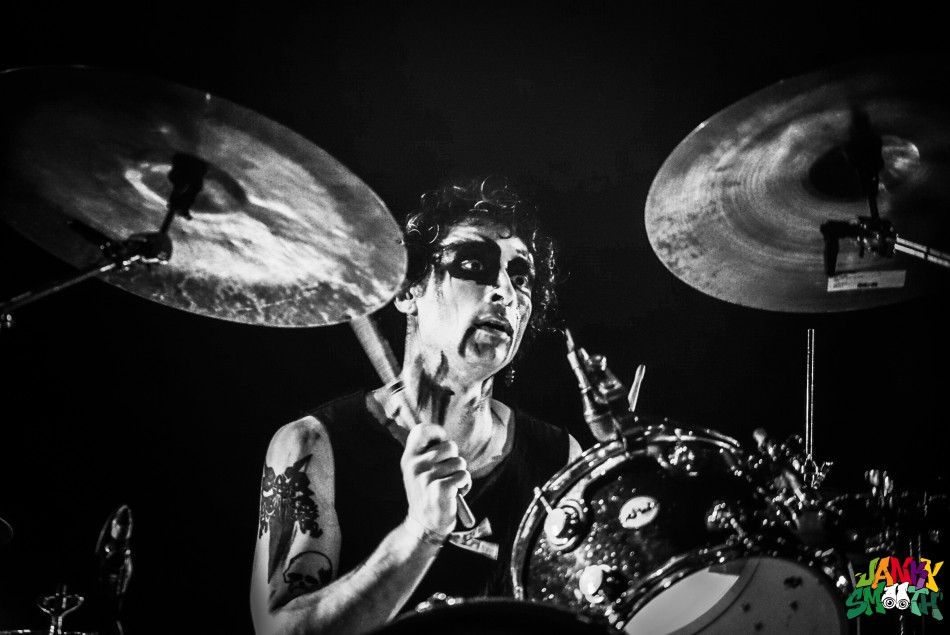 I took the next couple hours to cruise between the bluesy throwback music of Graveyard, where all the hesher girls were dancing themselves into a frenzy, Cold Cave where gothic maladies subverted the pool's beach bum serenity, and Glassjaw, an emo band that put on an especially ripping, metallic set to challenge any expectation the audience of had of them. I soaked up all the diversity at this festival and felt the boundaries of my cheap buzz expand.
Following my wandering, I made myself at home at the main stage awaiting Godspeed You! Black Emperor, a band that encapsulates the kind of music heshers enjoy that isn't metal. Godspeed always takes people on auditory and visual trips through a fever dream that touches upon every affliction of our time with poetry that points out the pain and makes our problems obvious.
Goatwhore's muddy, black metal chainsaw was the perfect compliment to the soul stirring sounds of Godspeed! From heaven to hell and totally cool with it, I've never been more aware of how many conflicting sounds battled inside me, only this weekend they all coexisted in perfect harmony.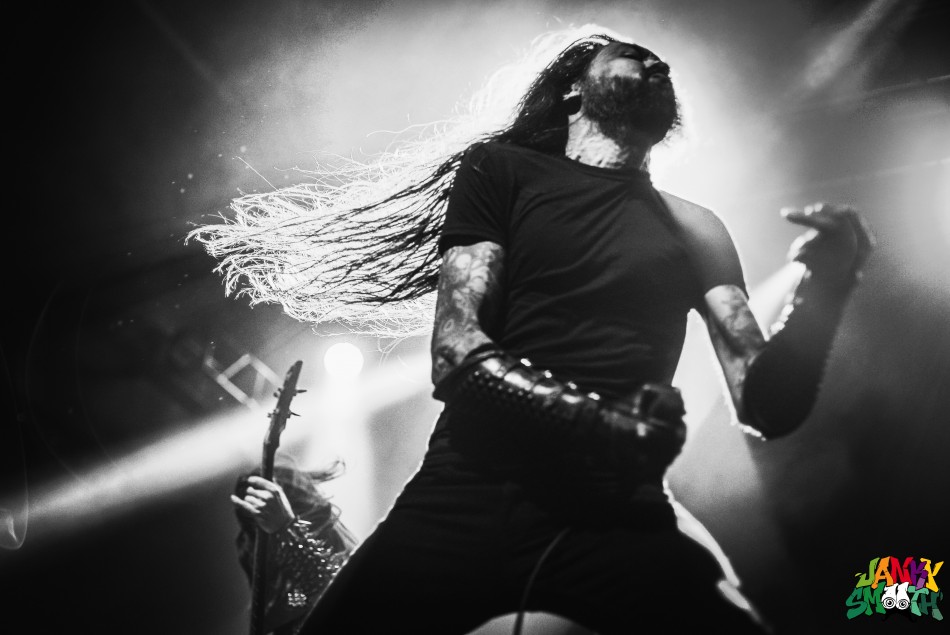 What would a stoner metal festival be without Matt Pike? Whether it be with Sleep or in our case, High on Fire, Matt Pike is Psycho Las Vegas' patron saint. He embodies everything a hesher should embody: mustache, beer belly, guitar virtuoso, Charles Bronson, a history with booze and a life of smoking. High on Fire's set really translated stoner fantasy into music, conjuring dreams of ancient but outer-dimensional temples or sorcerers doing battle in purple haze. Matt Pike went as far to get married over the weekend at Mandalay Bay's chapel, making us all realize that wasn't weed smoke in the air… that was love.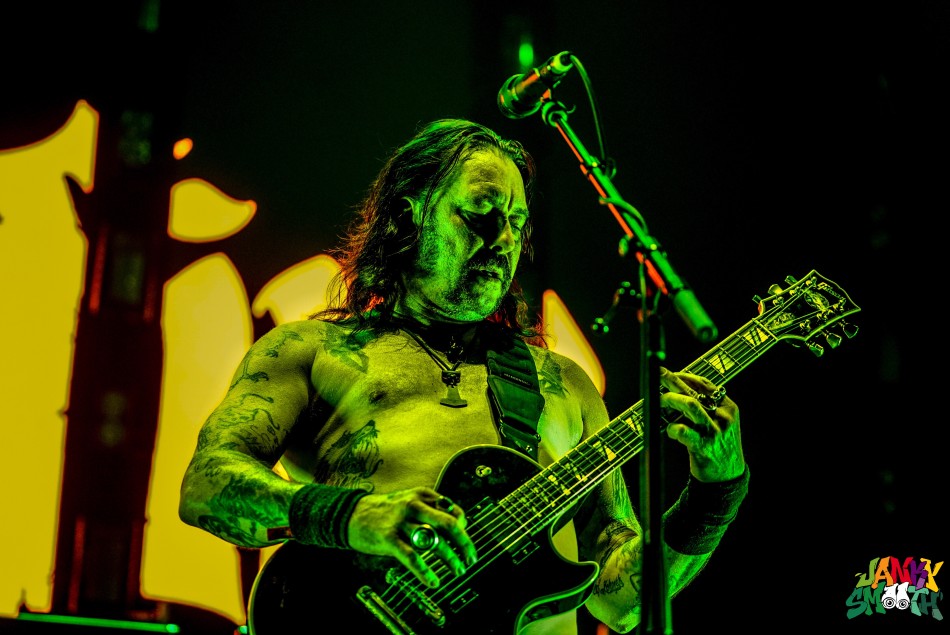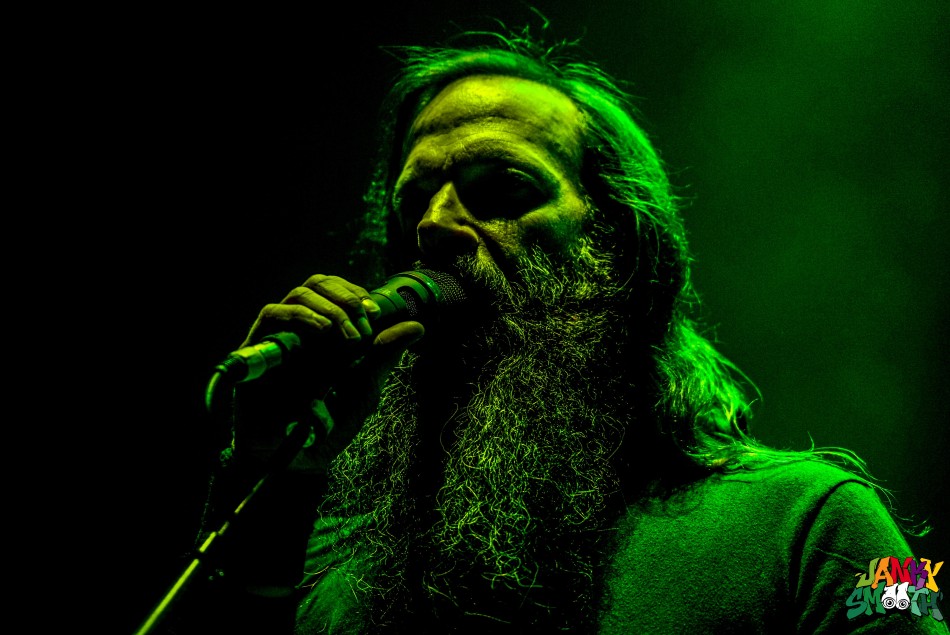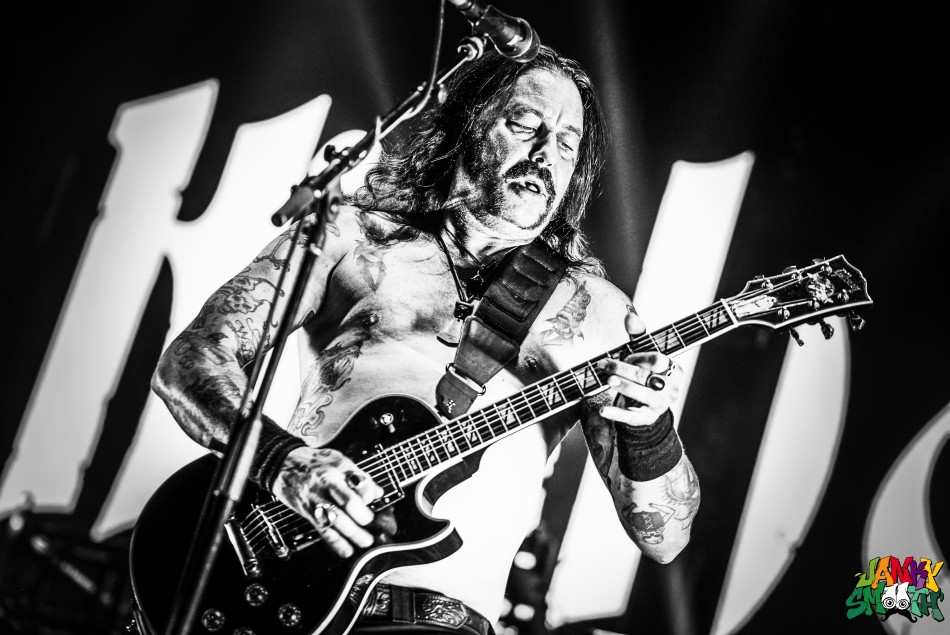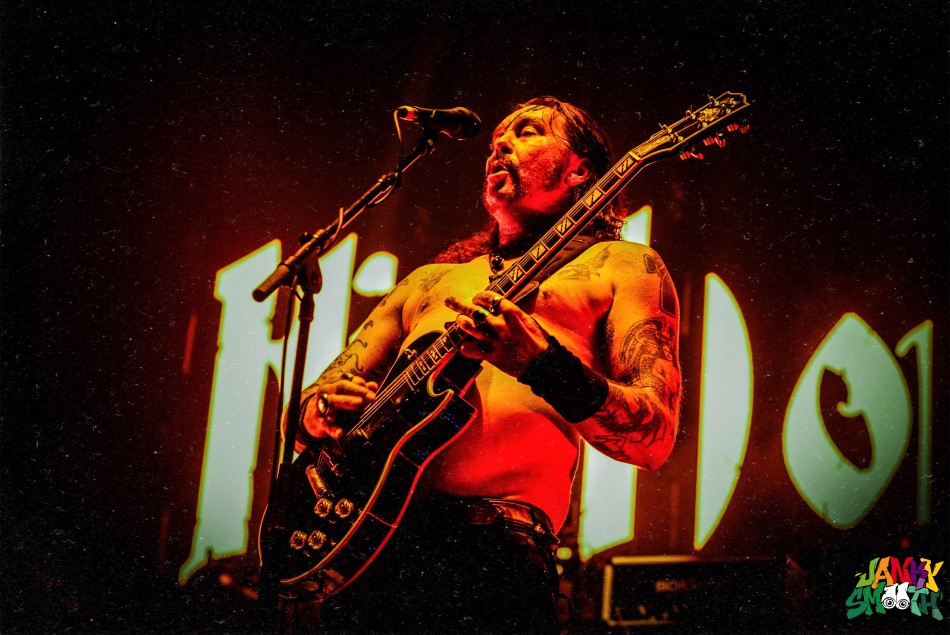 I had a long-running debate with a fellow contributor over who the best modern stoner/doom band was. It was my contention that Sleep was king of the hill, it was his that Electric Wizard was the best. As much as I love Sleep, after this show, I can't help but change my mind. Electric Wizard simply have the total package. Everything a hesher could ever want out of a show. Fat, fuzzy riffs. Vintage horror and porn films projected behind them. An affinity for all things macabre and nocturnal. Stage banter that perks up the ears of people too high to exist and makes them question what they just heard until that question develops into total confusion as to what is reality. This was the peak of everything doom metal could be. The metal head's American dream.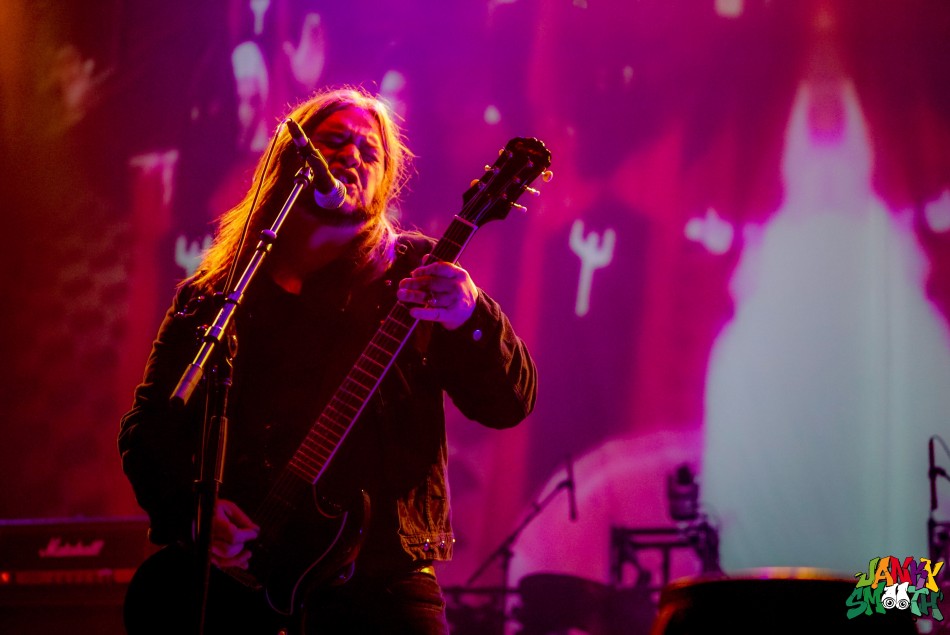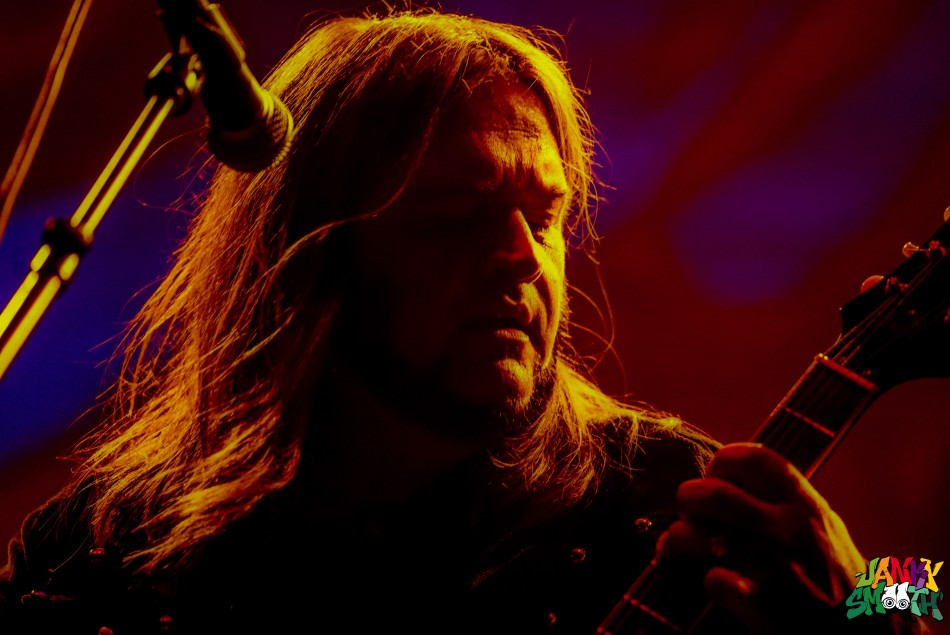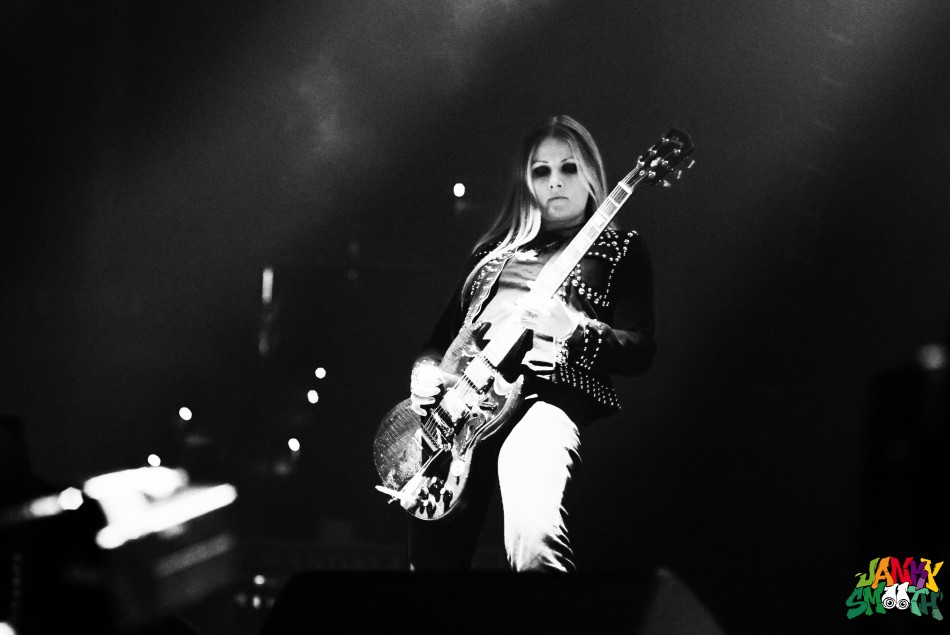 My night finished with Phil Anselmo's En Minor performing their 2nd show ever. I had heard this project was Phil's heart poured out onto music. It was his softer side, a more Nick Cave vibe than shredding, groove metal. Dressed in a suit and looking like a suave Mike Patton, Phil had the audience in the palm of his hand. We were willing to take whatever journey he wanted us on. We all knew Phil Anselmo had poetry in his heart but perhaps not to this great extent.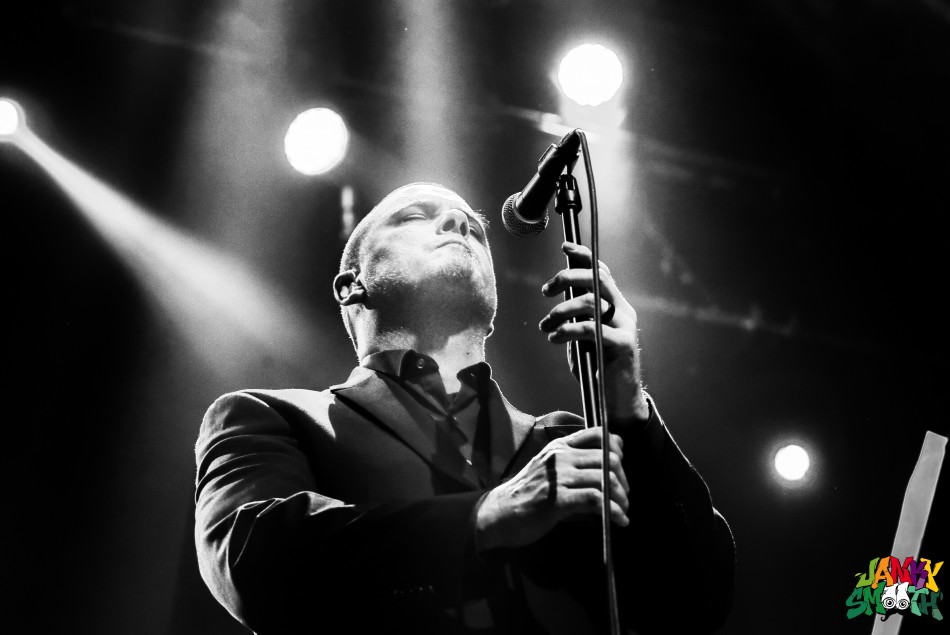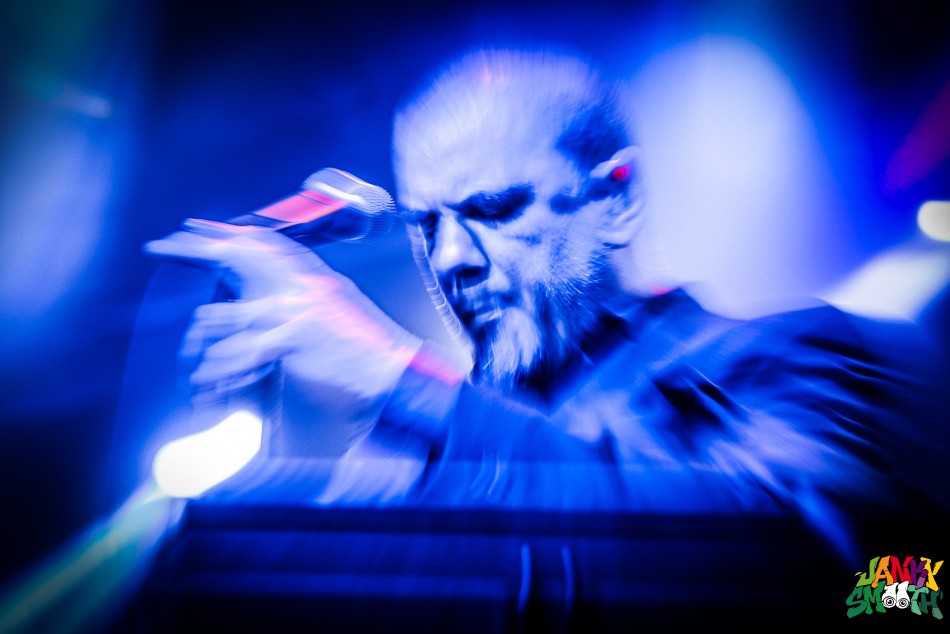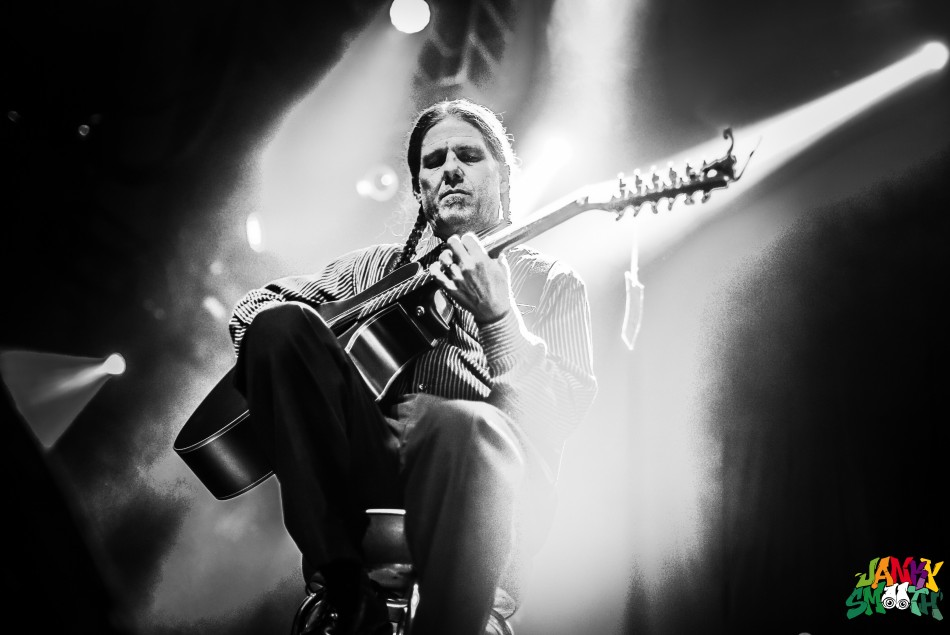 Day 2
There's no better way to start a Saturday than with brutal death metal. The sun was blazing but while Las Vegas melted, I was underground in the House of Blues, shrouded in darkness during Tomb Mold's insanely heavy death metal set. This is the kind of band that gives great hope for the future of the genre. Taking from the greats in their tradition, Tomb Mold carries the torch and plays the death metal the true fan die and kill to hear.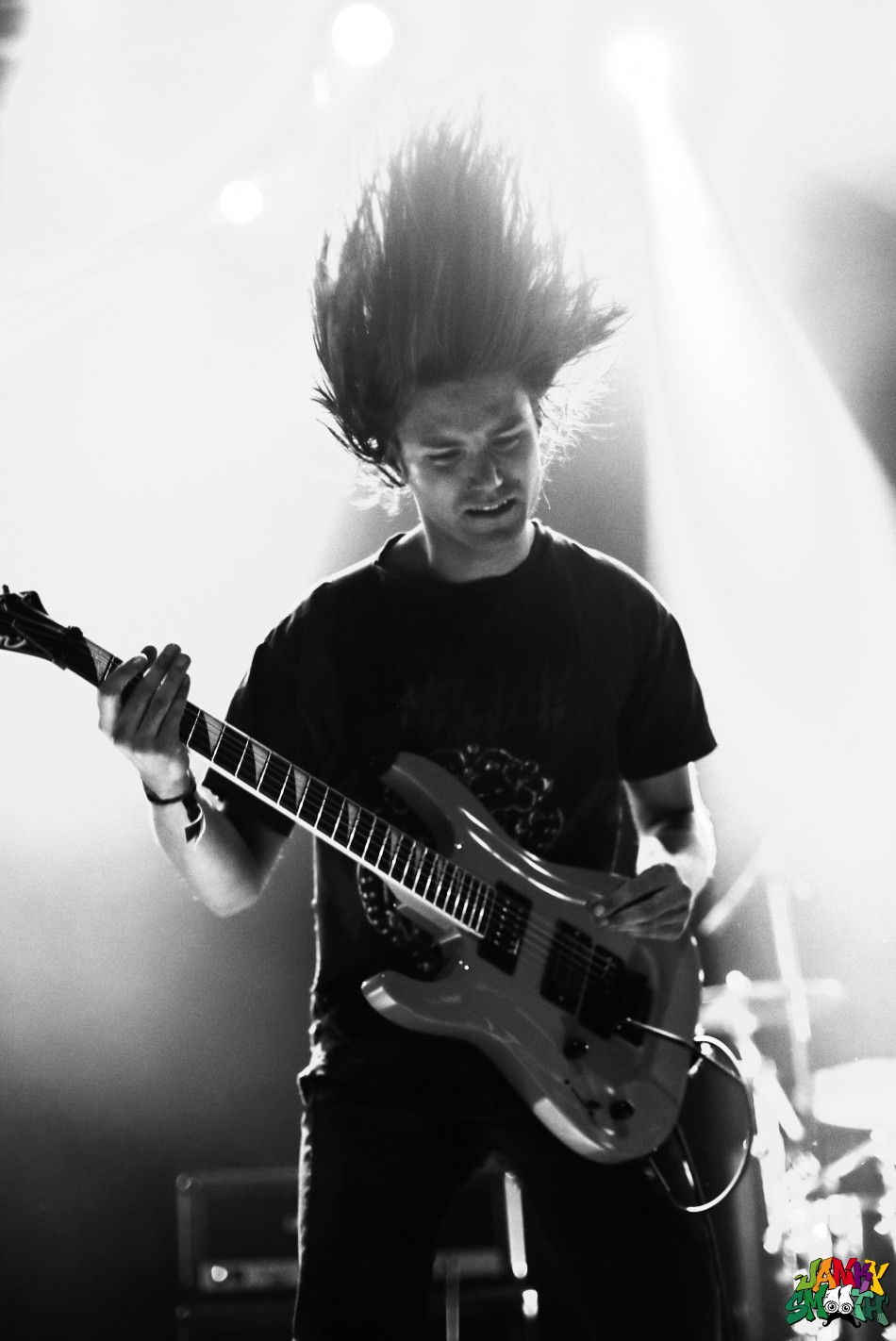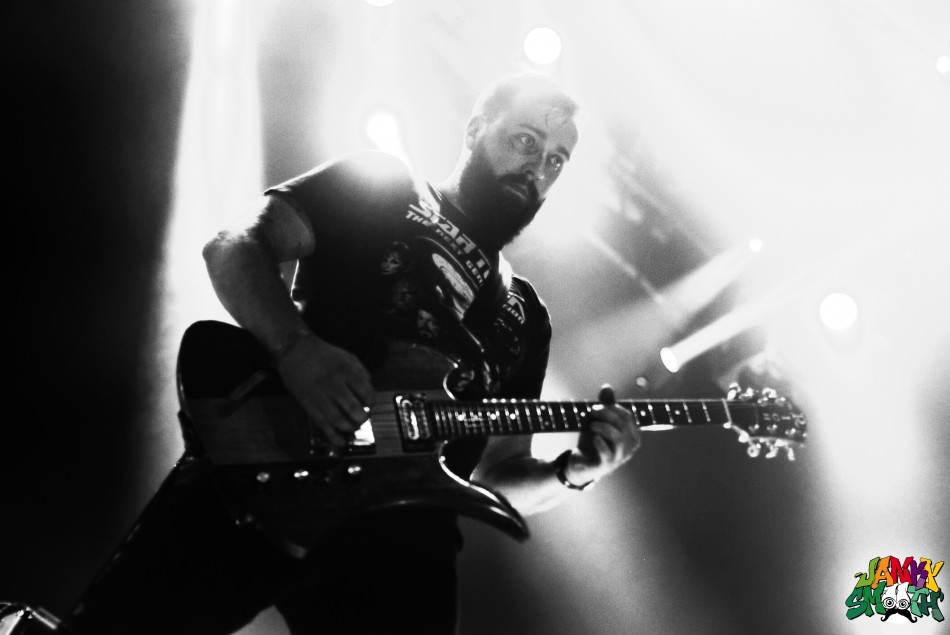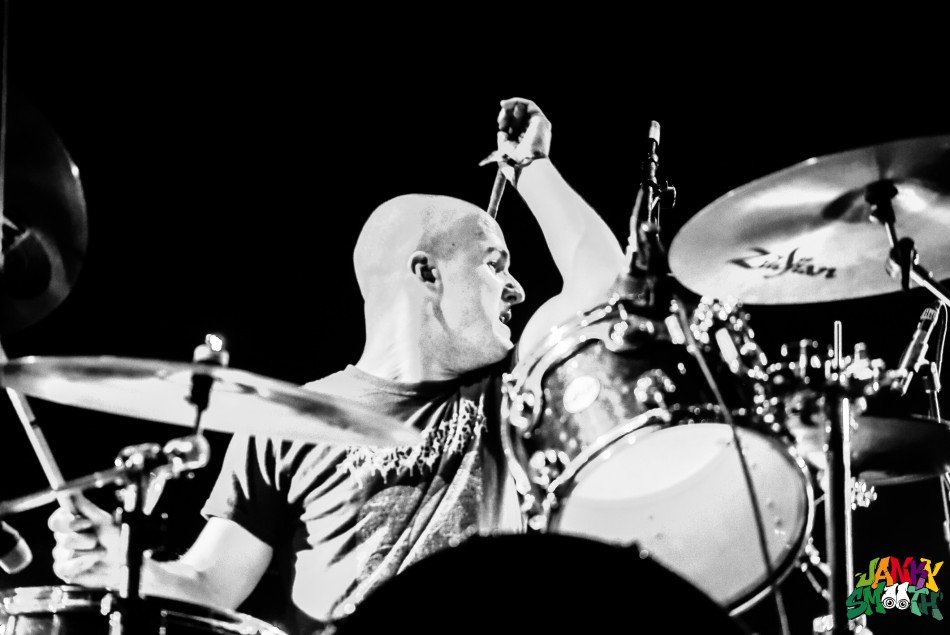 Continuing to the main stage, I got to see the crushing doom trio known as Old Man Gloom, Caleb Scofield's (RIP) band. I can't remember another doom band that ever felt this crushing, I could feel the minerals in my blood vibrate with each stomping riff. It's music you brace with multiple utterances of "holy shit" during a set.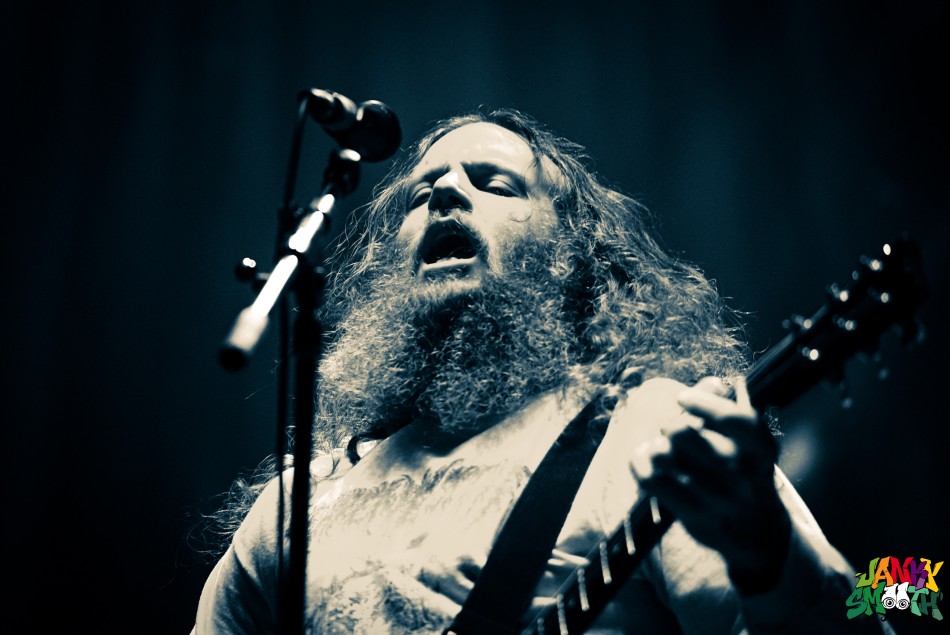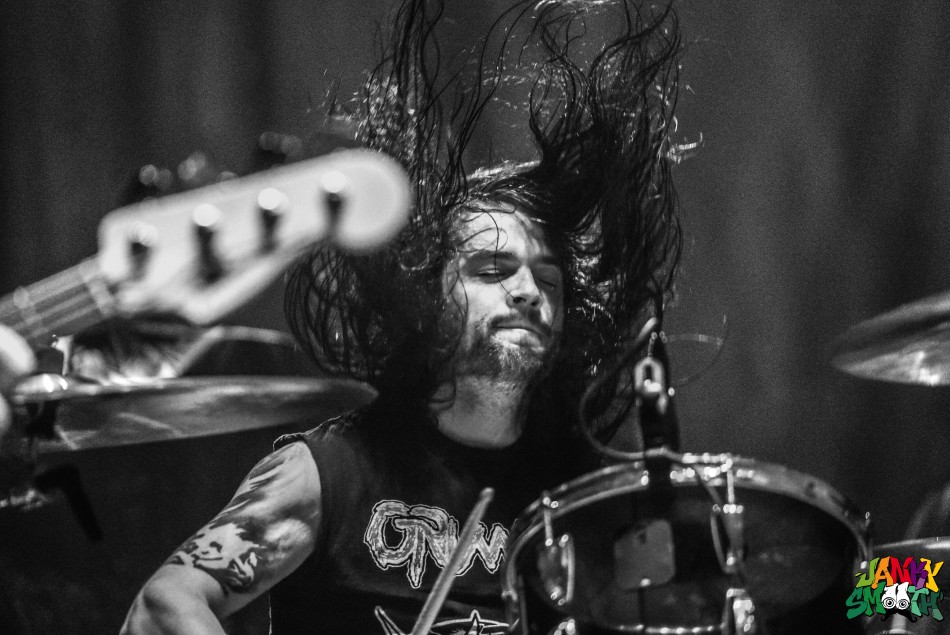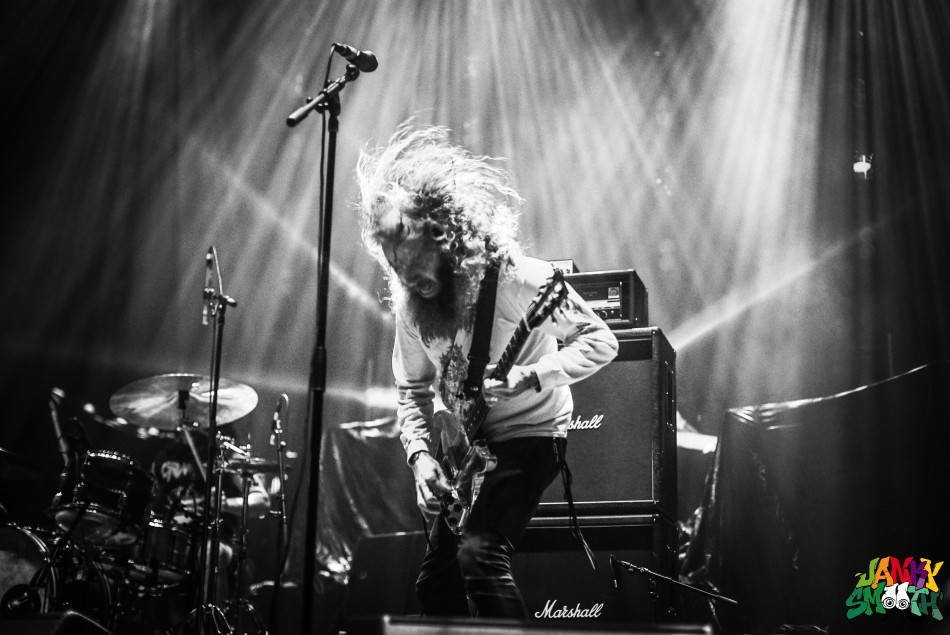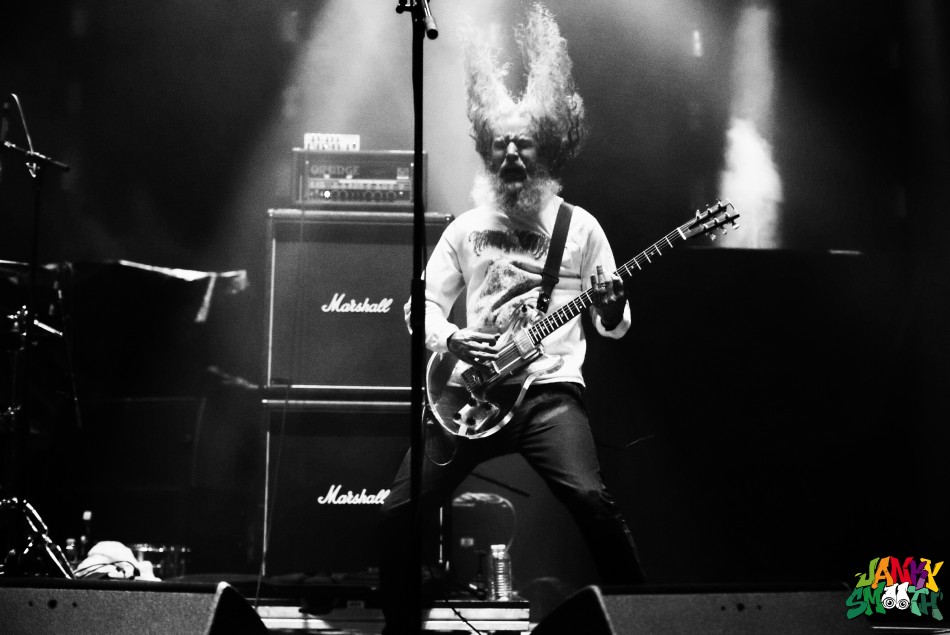 Next was the reason I came to Psycho Las Vegas: Triumph of Death's first North American show. Triumph of Death, named after a painting by Pieter Bruegel, is Tom Gabriel Warrior's ode to his first band, Hellhammer, the progenitors of extreme metal. From dark bars in Switzerland to the main stage at one of America's greatest metal festivals, Hellhammer finally got the due they deserved. Their set was absolutely ravenous. Last year I was able to see Tryptikon perform a set of Celtic Frost songs, now having seen Tom G. Warrior perform Hellhammer, I feel I've come as close to experiencing that metal icon's contribution without ever having seen Celtic Frost in concert.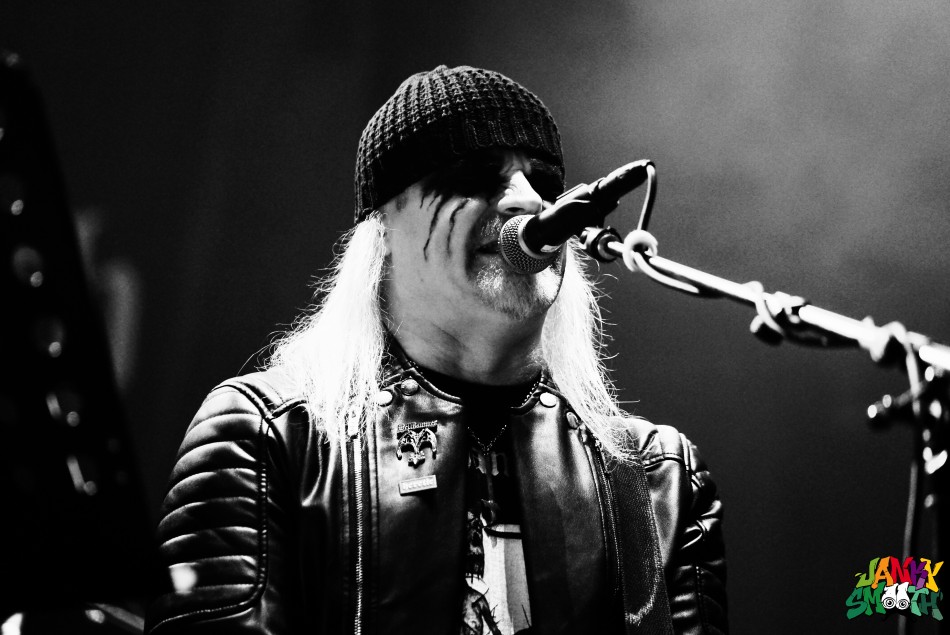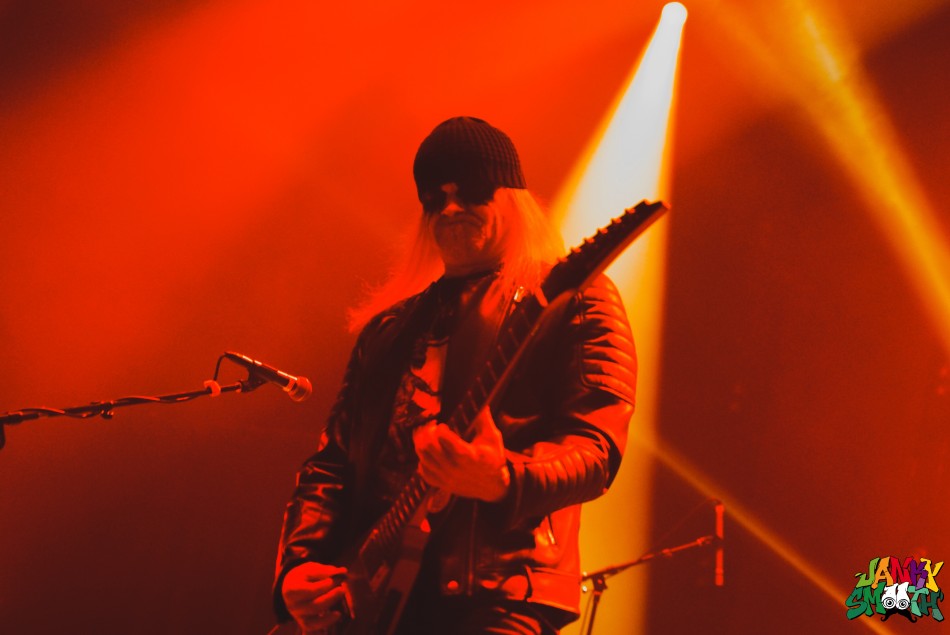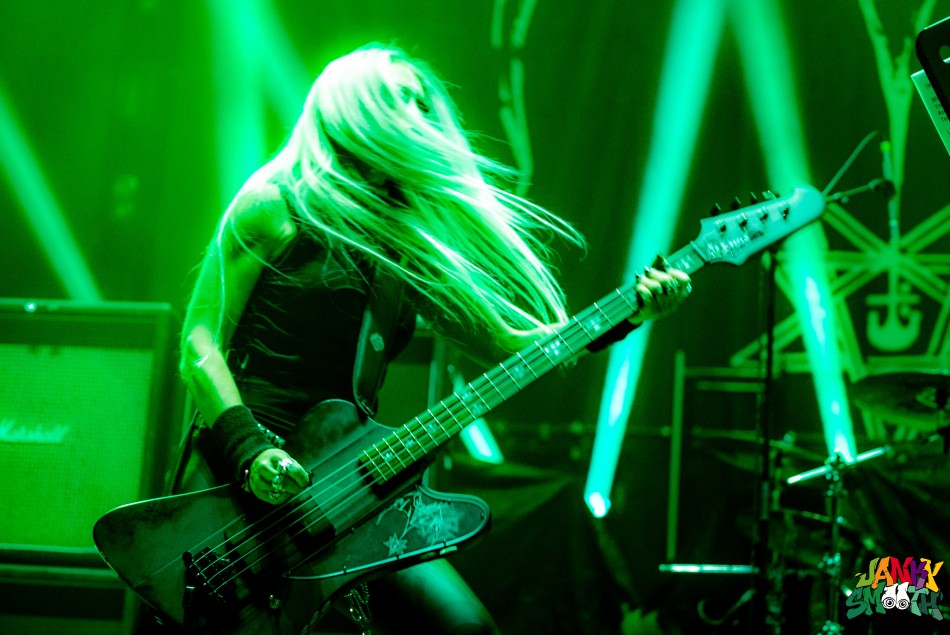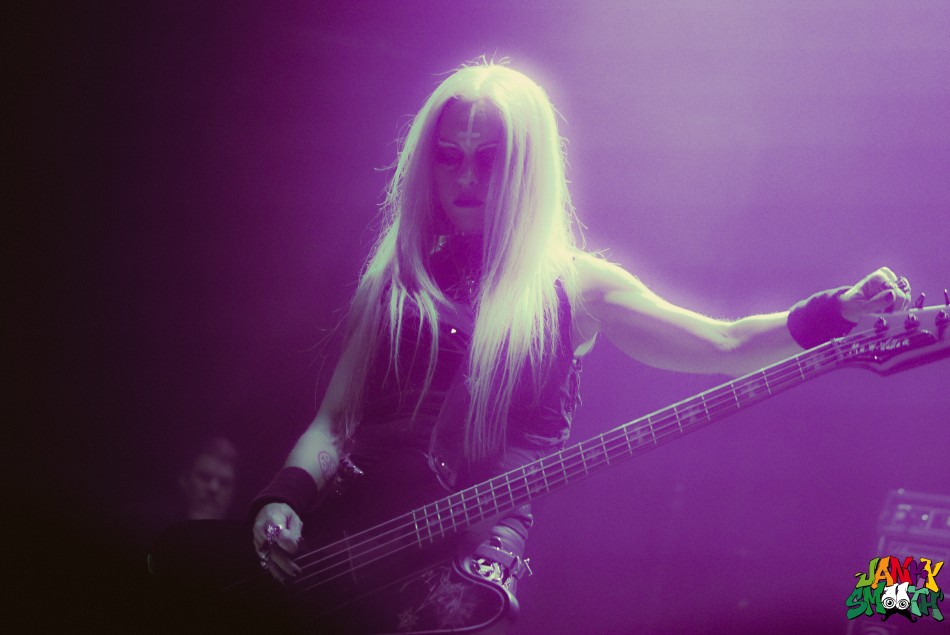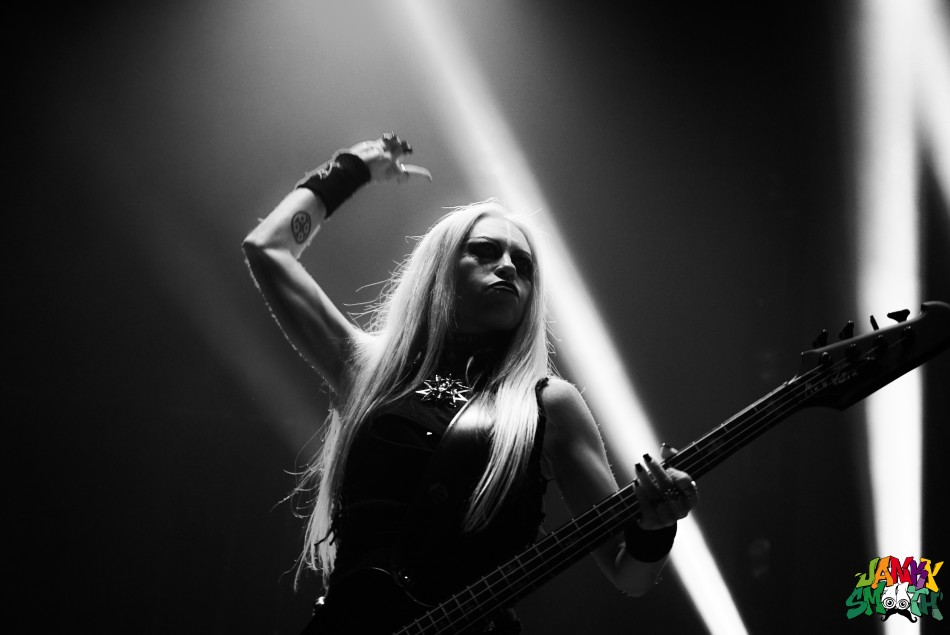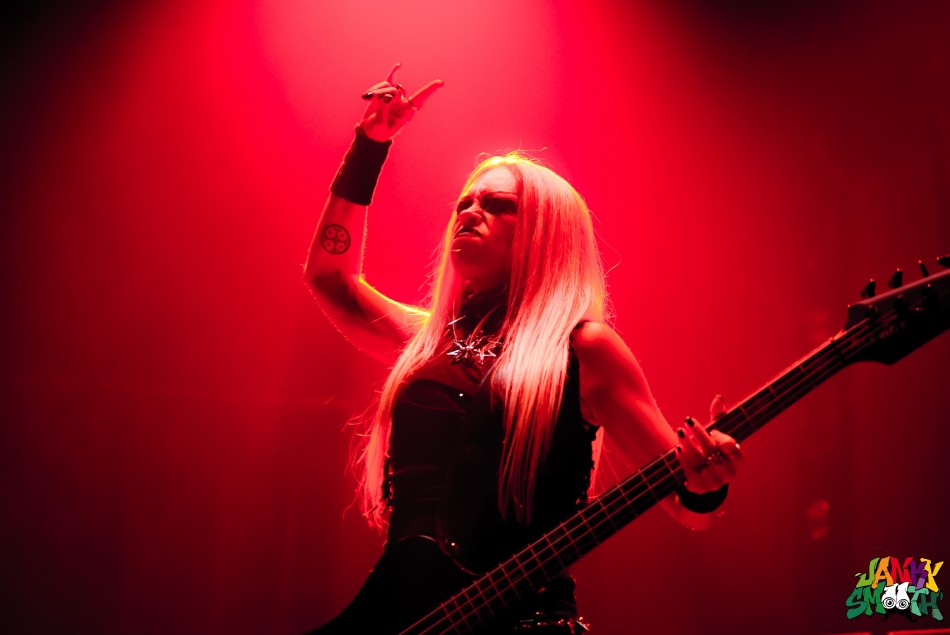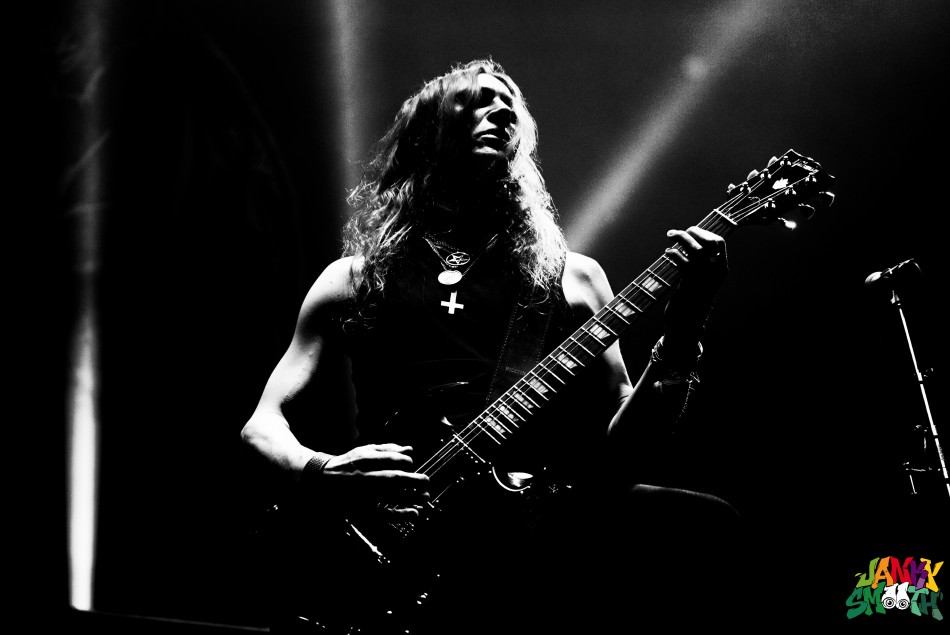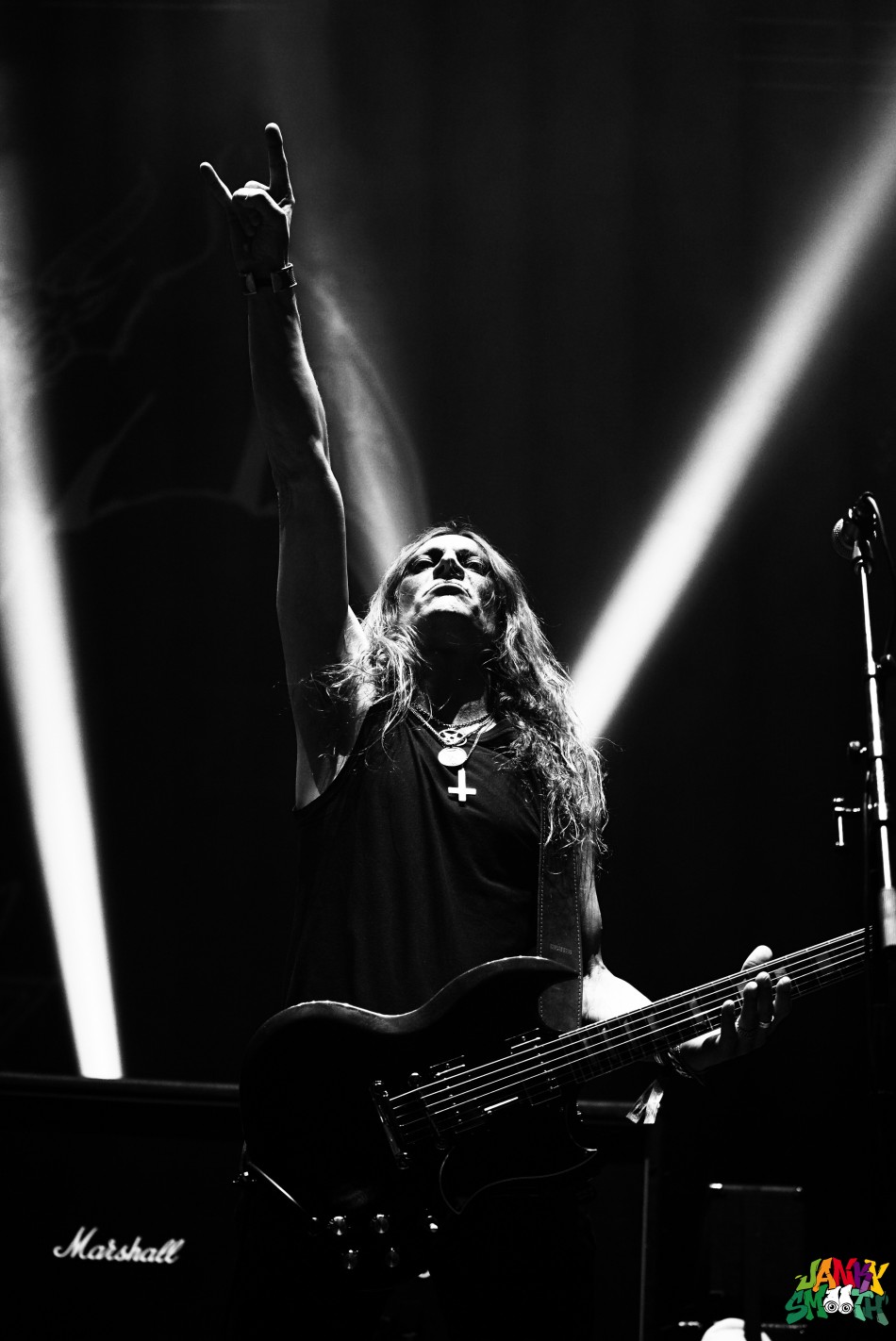 Following one legendary act was another with Carcass taking the stage to perform their surgically precise grind. From early grindcore tracks to the melodic-death of Heartwork, the set spanned the band's whole catalogue. Carcass, like no other extreme metal band, has a certain vintage rock and roll, psychedelic edge to it, most likely thanks to the guitar work of Bill Steer and his bell bottoms.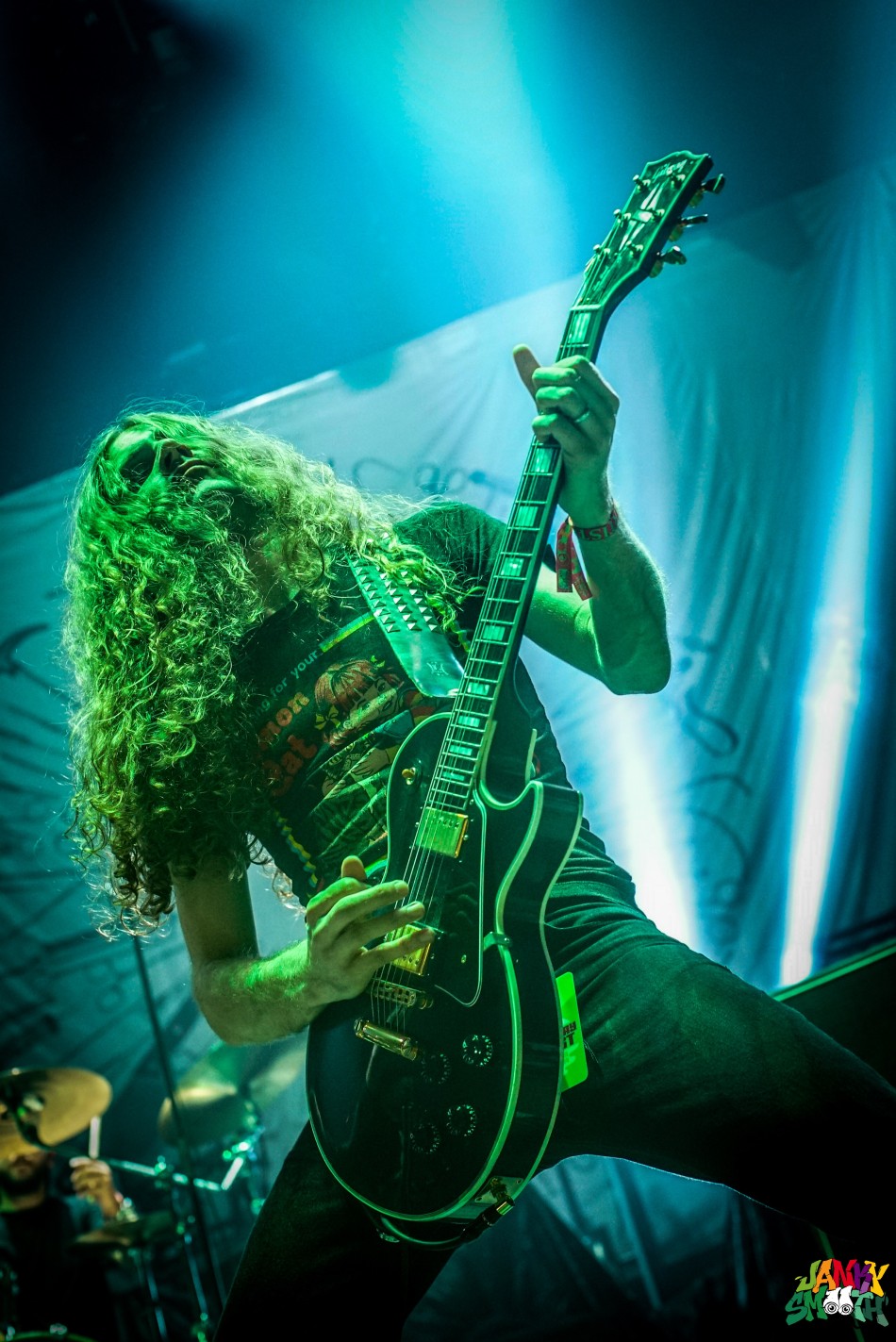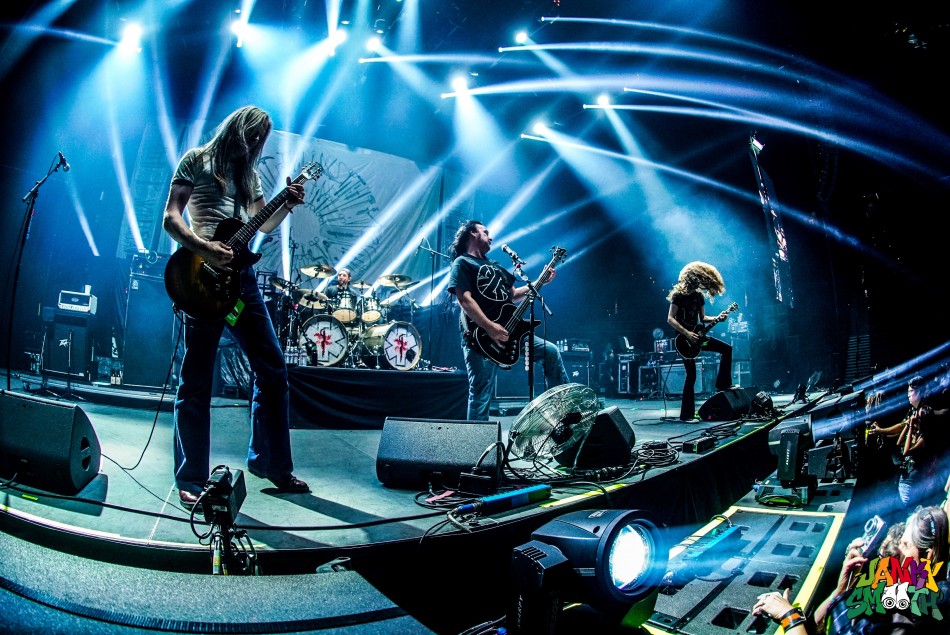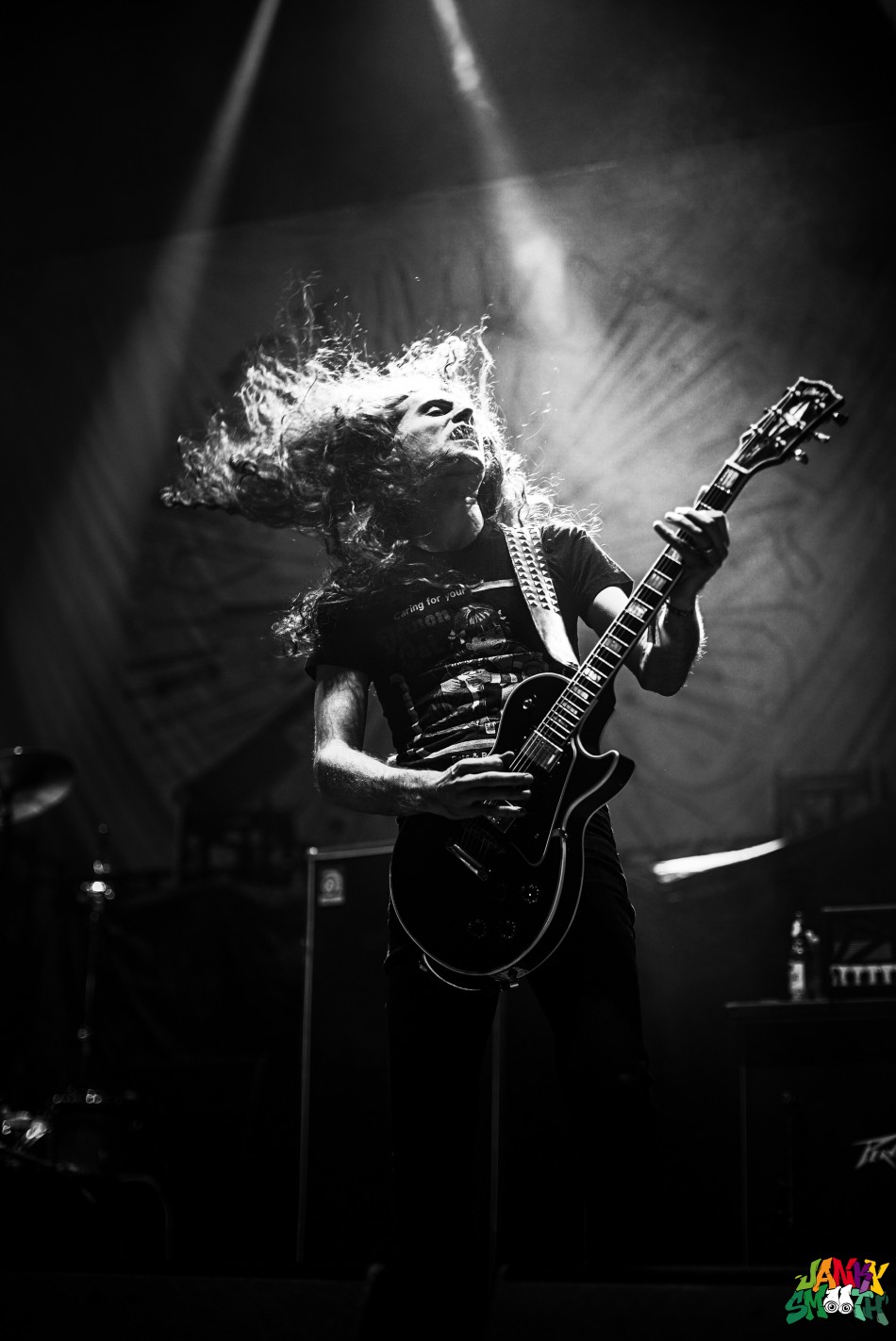 I got in the pool and took a dip to listen to post punk icon and former Screaming Trees singer, Mark Lanegan take Psycho Las Vegas on a cinematic night drive. After so much heavy music, it was a relief to let this cool, black velvet into my ears. After catching a little bit of Tobacco, Black Moth Super Rainbow's Thomas Fec, I received the full spectrum of underground music, adding psychedelic electronics to the cocktail.
Finally, the climax of the night had to have been The Original Misfits. This would be my fifth time seeing them, my second time in Las Vegas. This set featured all the songs the band resurrected in their time touring but "Angelfuck". All of Psycho Las Vegas sang along to the hits as they moshed straight to hell. In perfect Danzigian fashion, Glenn told Psycho that he would love to return to Las Vegas so long as they don't run into any "union shit".
Day 3
My Sunday began with pure elation. The mystery band set to play in the evening had finally been revealed on the digital banner looming over the event center's entrance. It was Dwid and the boys, Integrity. I skipped with joy over to the main stage to see one of my favorite bands, Weedeater perform and all I could think was how this band always deserves to play on huge indoor stages. The night before, I saw Dixie Dave swimming in the pool during Mark Lanegan while holding his hat above the water in hilarious Dixie fashion. During his set, Dave had the whisky flowing and a red cup of mystery drink by his side. The unnerving smoky doom sounds of the band were thick as southern molasses and they played all the hits the people wanted to hear.
My final day at Psycho Las Vegas deserved a trip into the thrash zone. San Francisco legends, Vio-lence, continued their short string of shows with this Vegas banger and the people in the pit let their gratitude be felt with some brutal moshing fitting of the band's namesake. Guitarist Phil Demmel and singer Sean Killian will go down in the minds of younger thrash fans as a duo that can stir any crowd insane.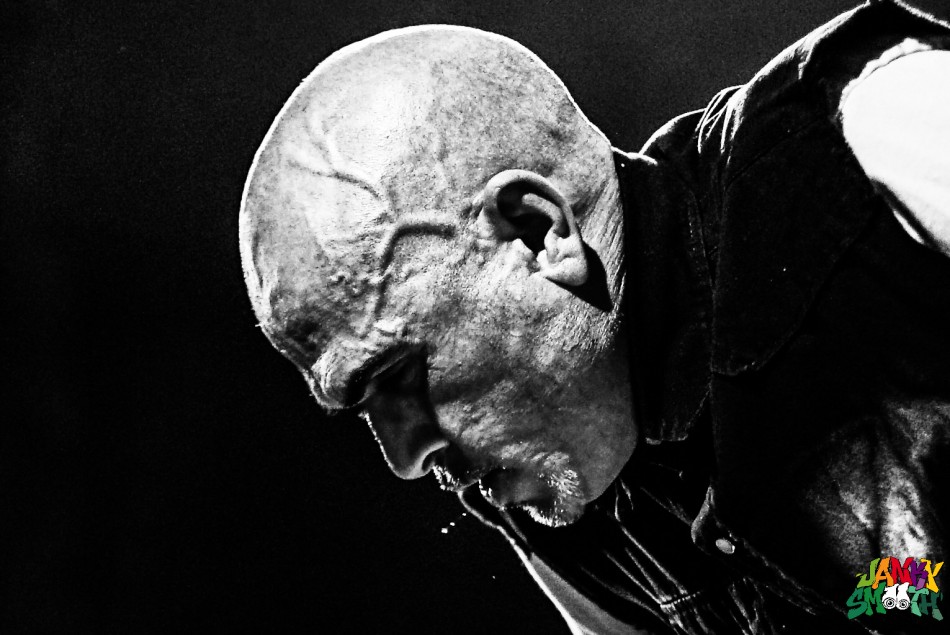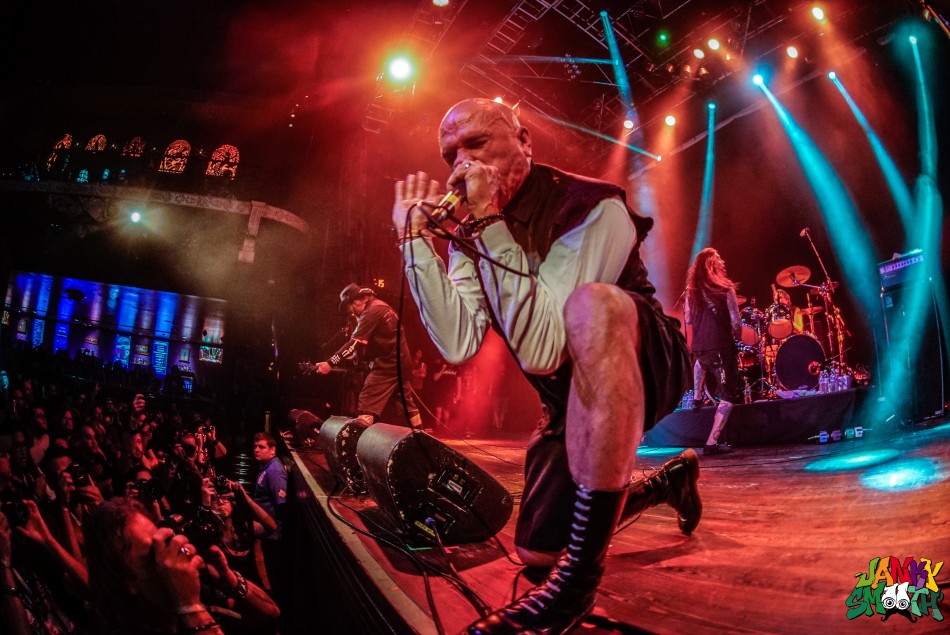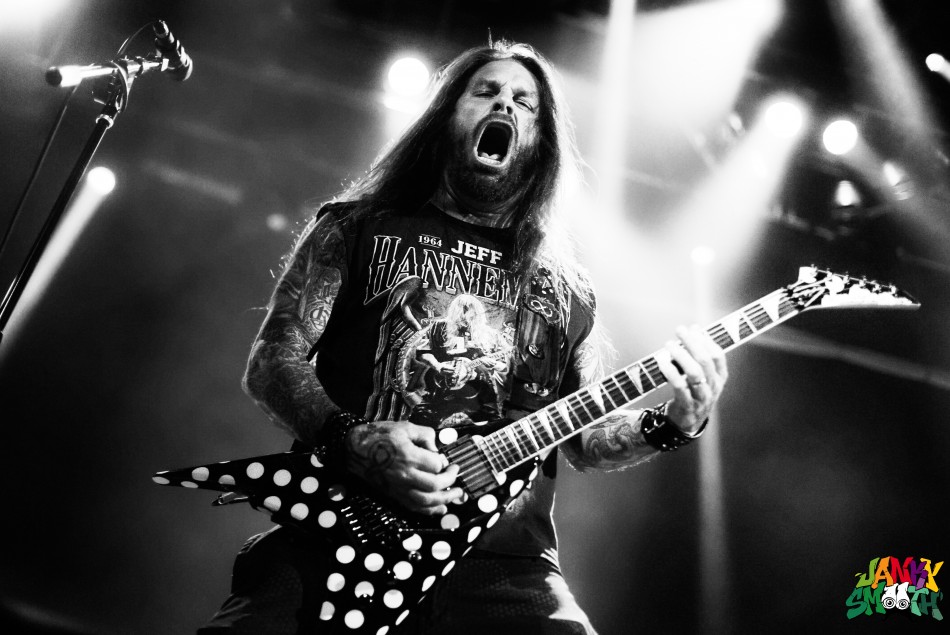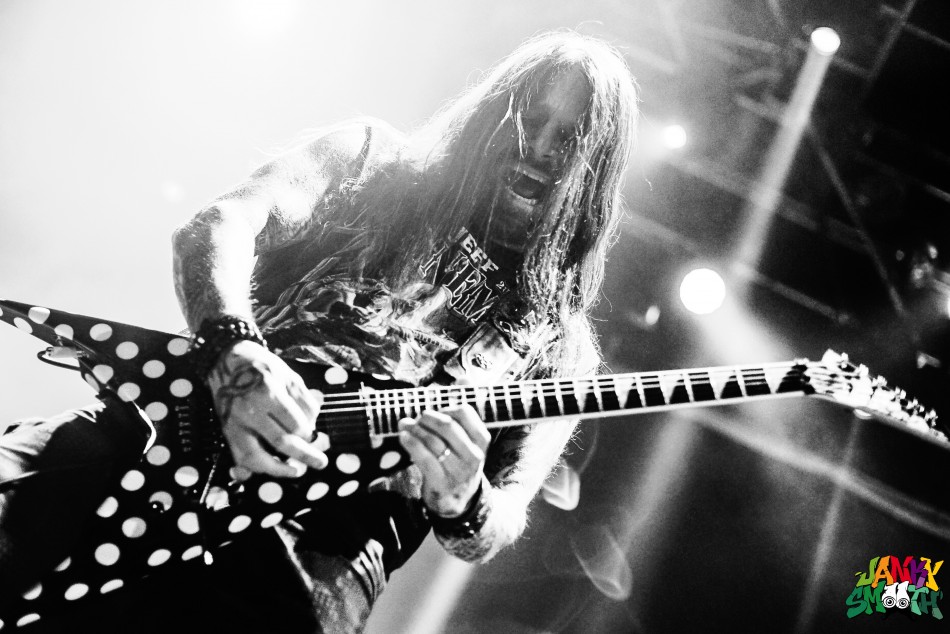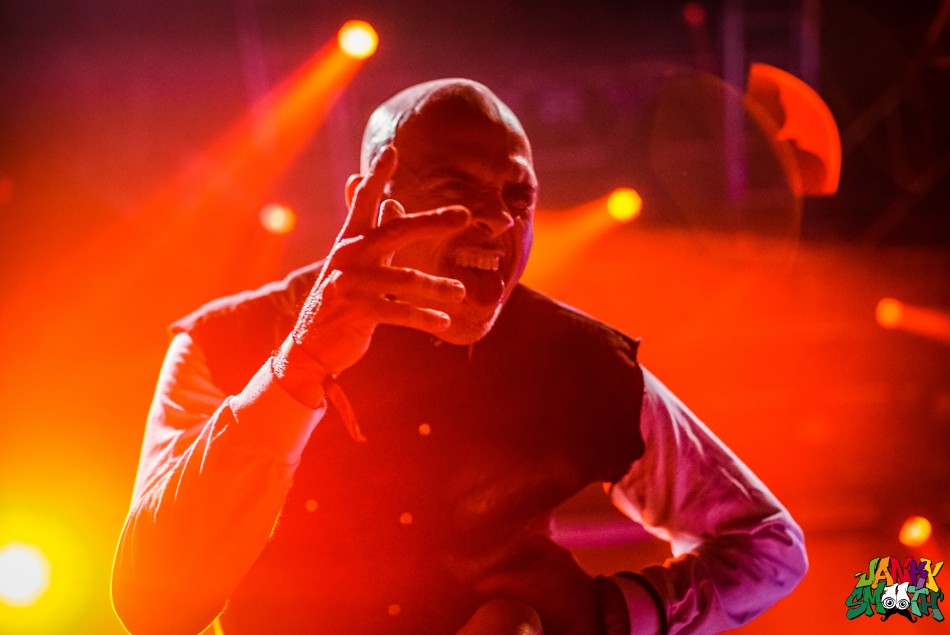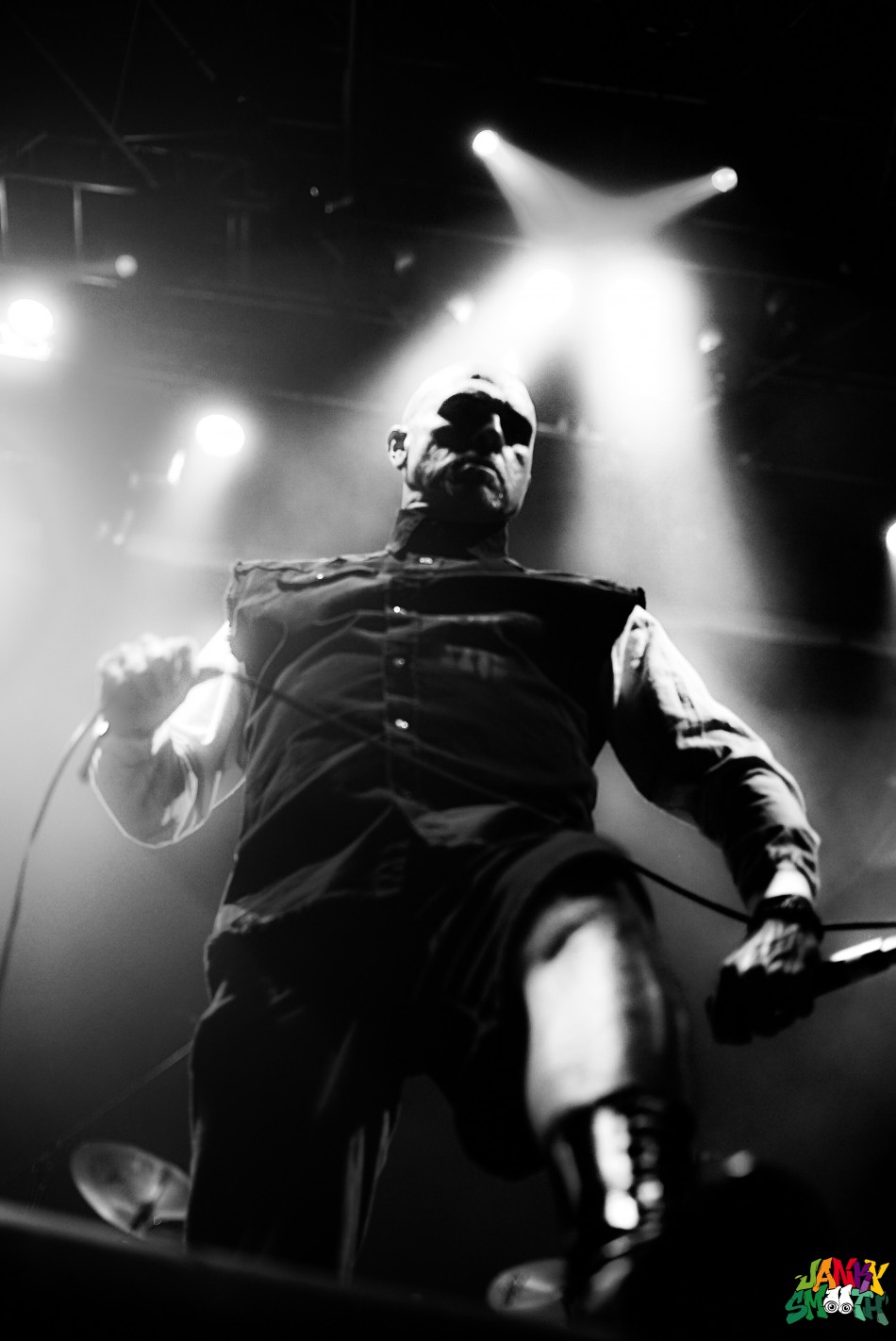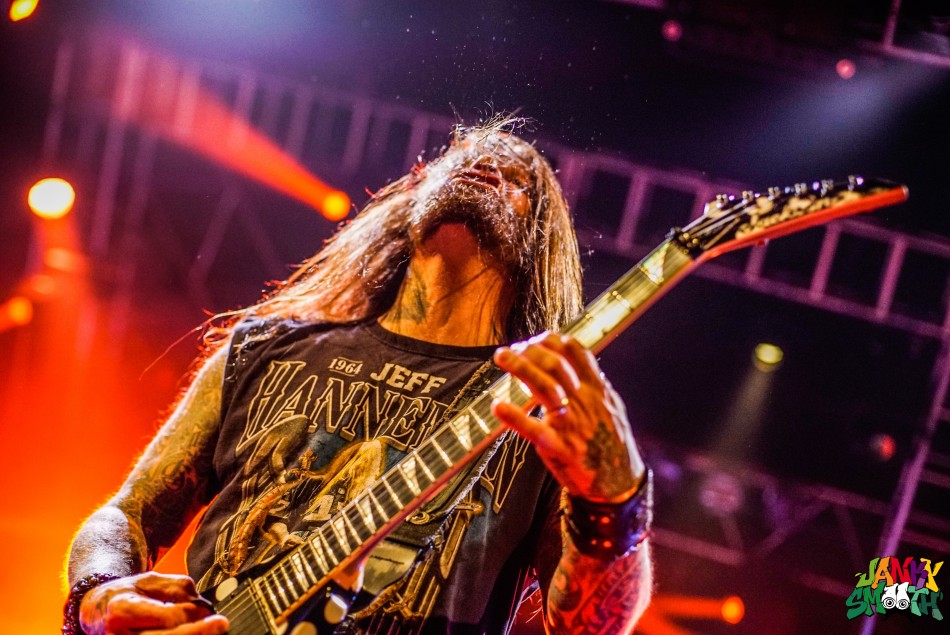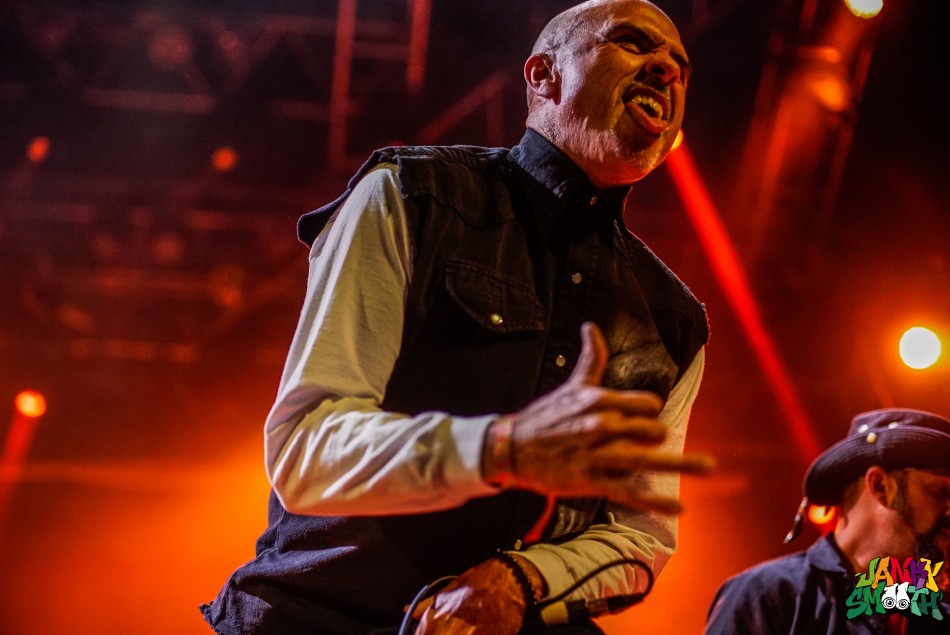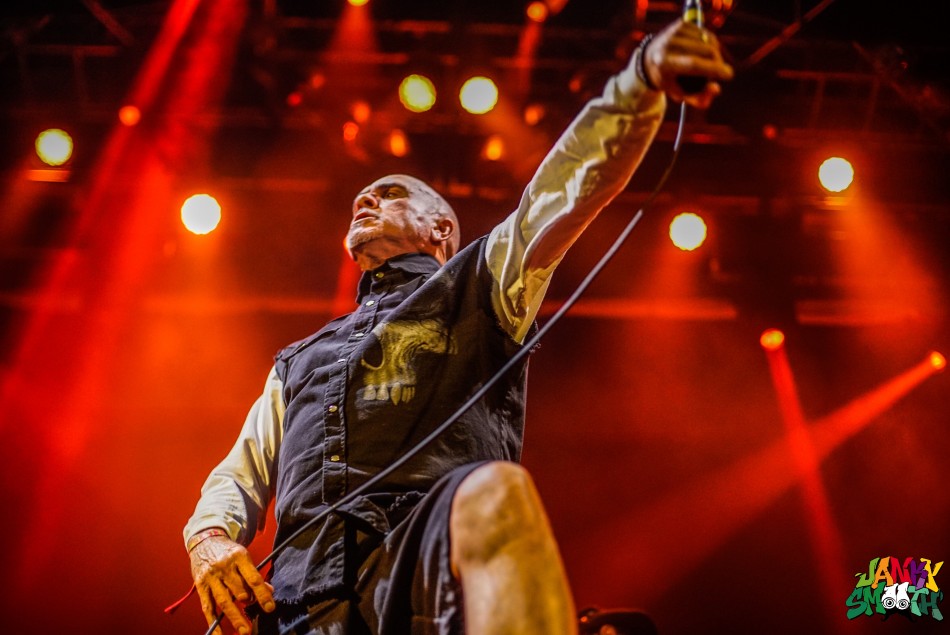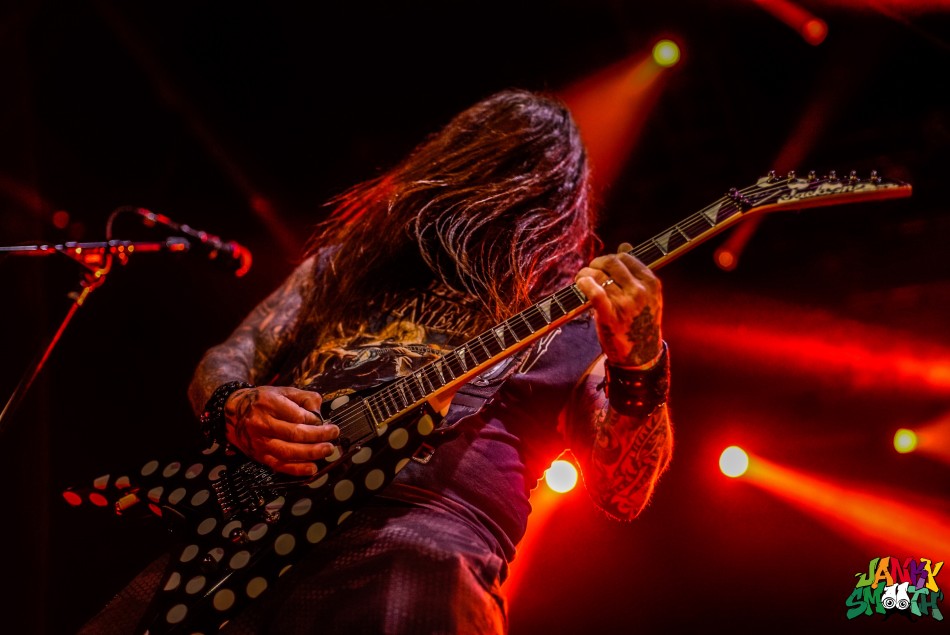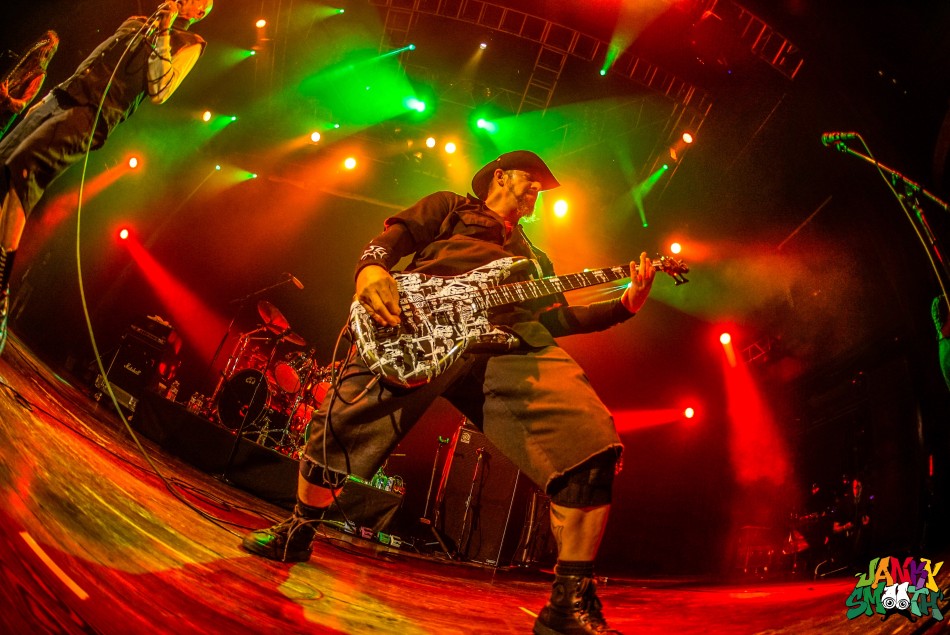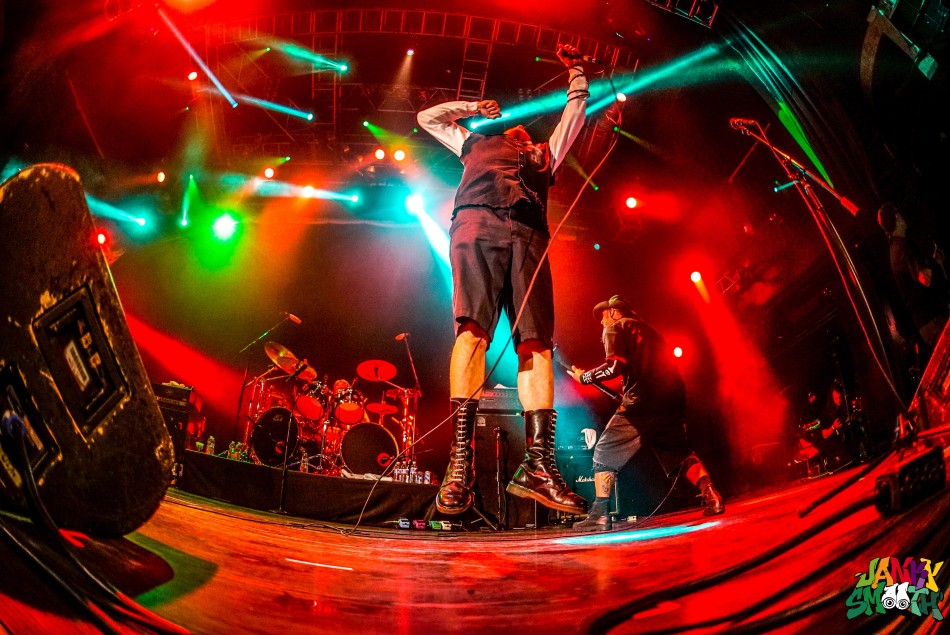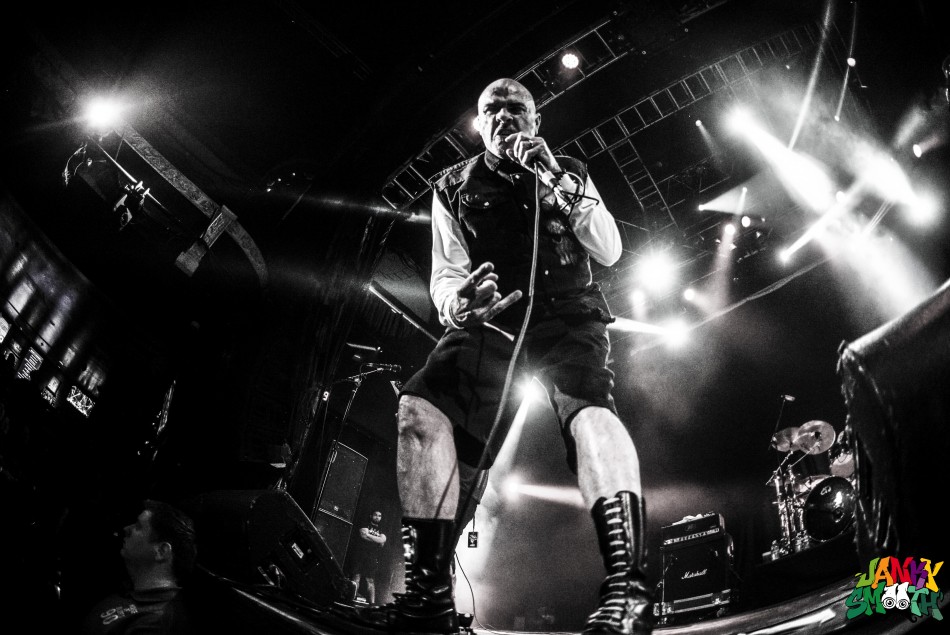 The main stage drew me in next with the shoegazy/post-rock siren sounds of Mogwai. They were unbelievably loud and bombastic but with plenty of pause and sweetness sprinkled in to give the music unspeakable depth. With Uncle Acid and the Deadbeats following them, Psycho las Vegas was treated to bluesy, hard, psychedelic rock and roll as if the whole casino was transported into the 70's. If this was another time, perhaps this band would be as big as Led Zeppelin but now, in 2019, it goes to show you how under-appreciated true rock and roll is if Uncle Acid isn't on top of the world.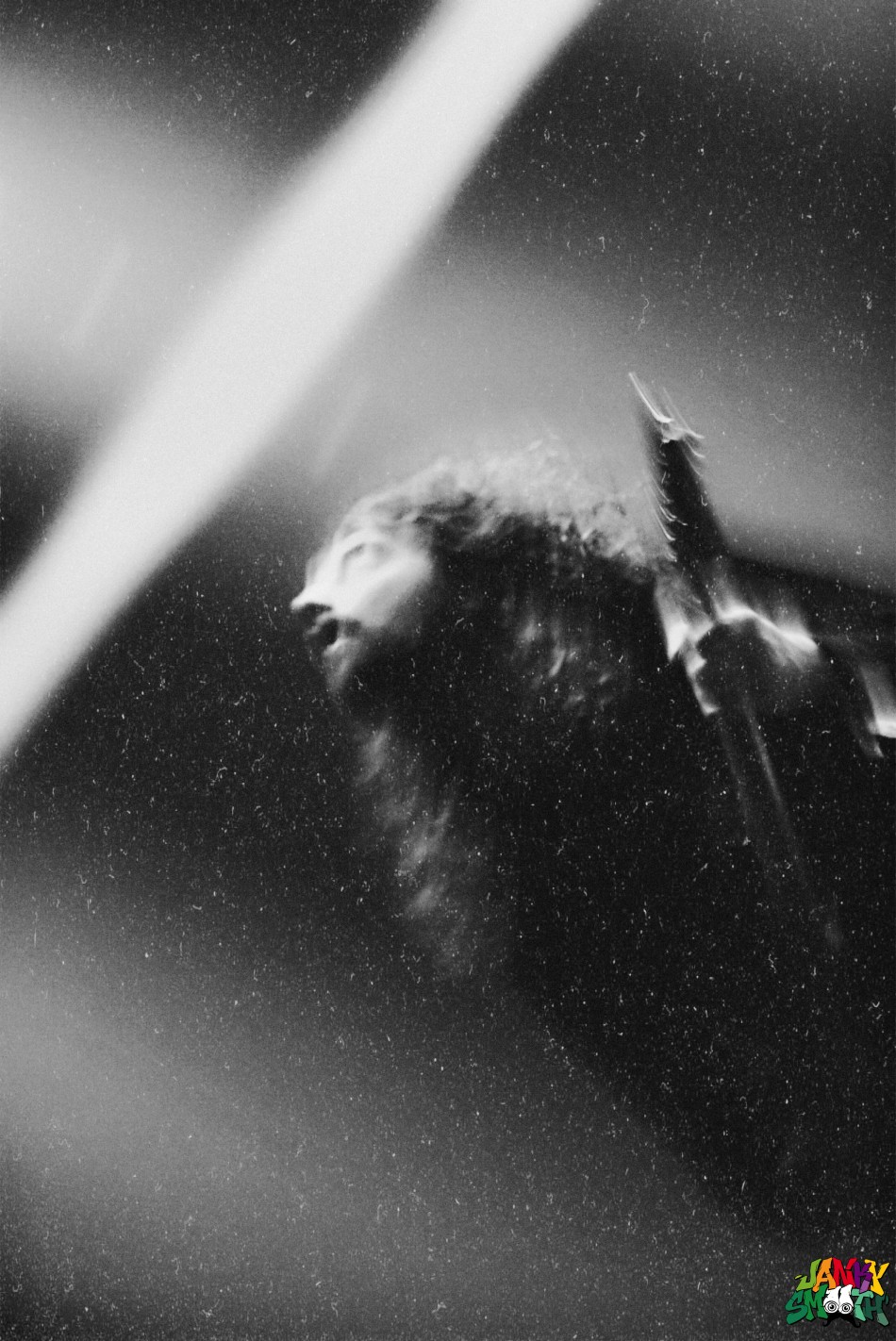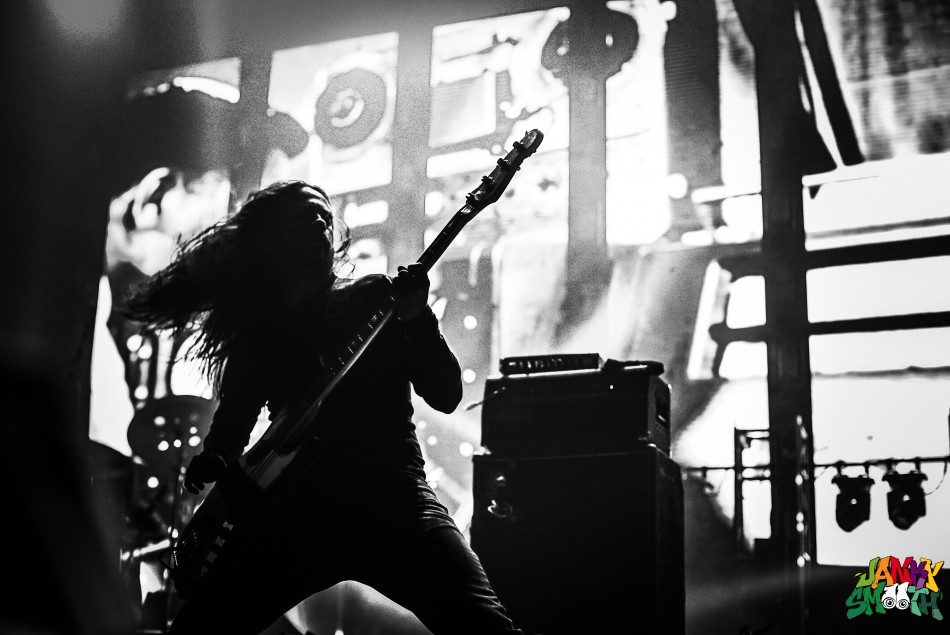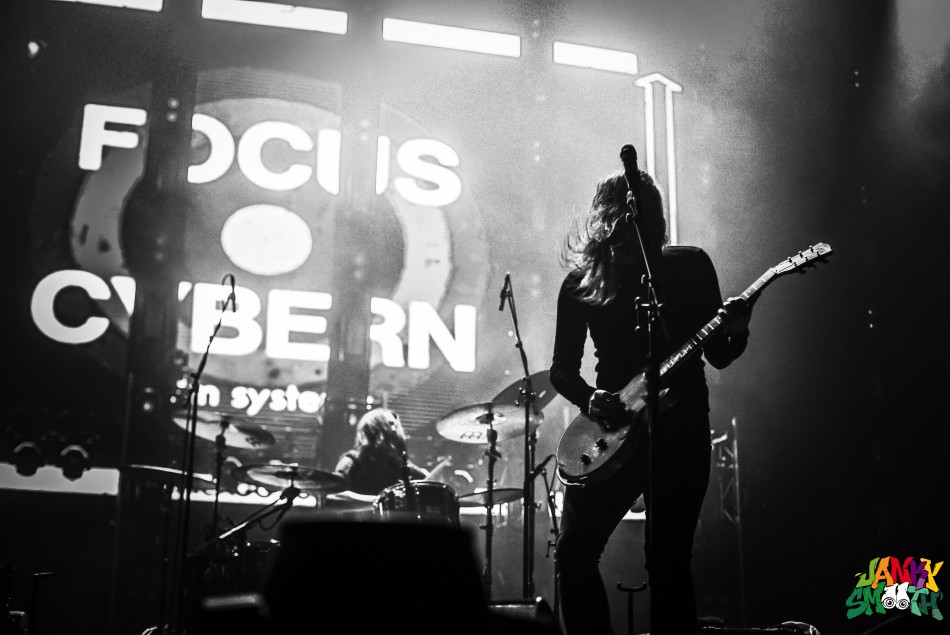 I felt exhausted by this time. Three days of metal in Las Vegas began to wear on me. From what people told me, it only takes two days in Vegas to start going crazy. It even happened to the good doctor. The bands I was seeing were good but nothing forced the second wind in me out. That was until Integrity played the House of Blues. I couldn't believe it, it was only a few months ago I took this band off my bucket list at Catch One for a Psycho Entertainment event. The moment I stepped onto the floor during sound check, I was jumping around and going totally ape shit. I could feel the twenty year old metal madman inside me waking up. When the set began, I was dead in the front, bracing the barricade as the world went to shit behind me. The songs blasted through the House of Blues, "Sons of Satan" was not just one of the highlights of the night but of the entire festival.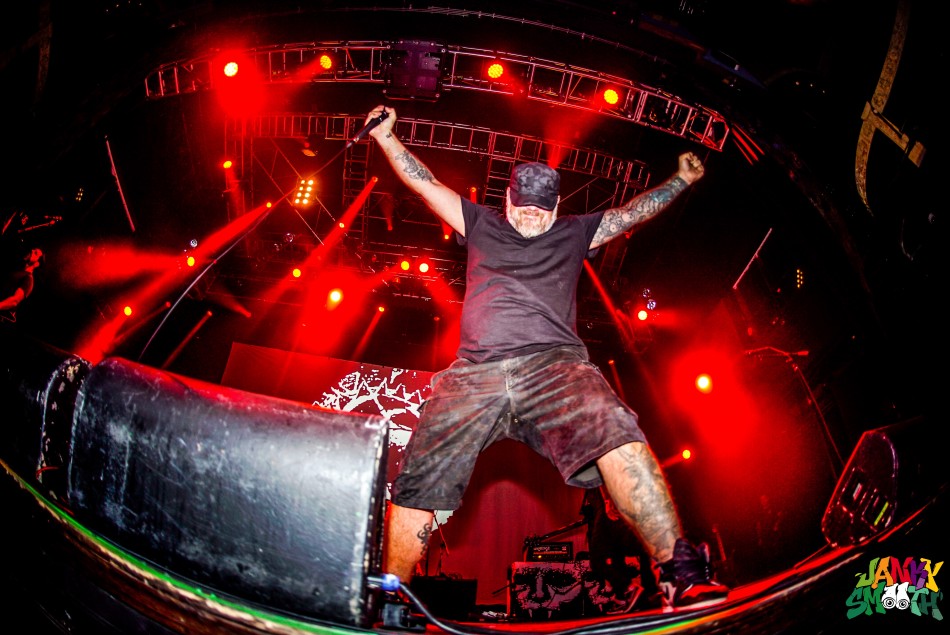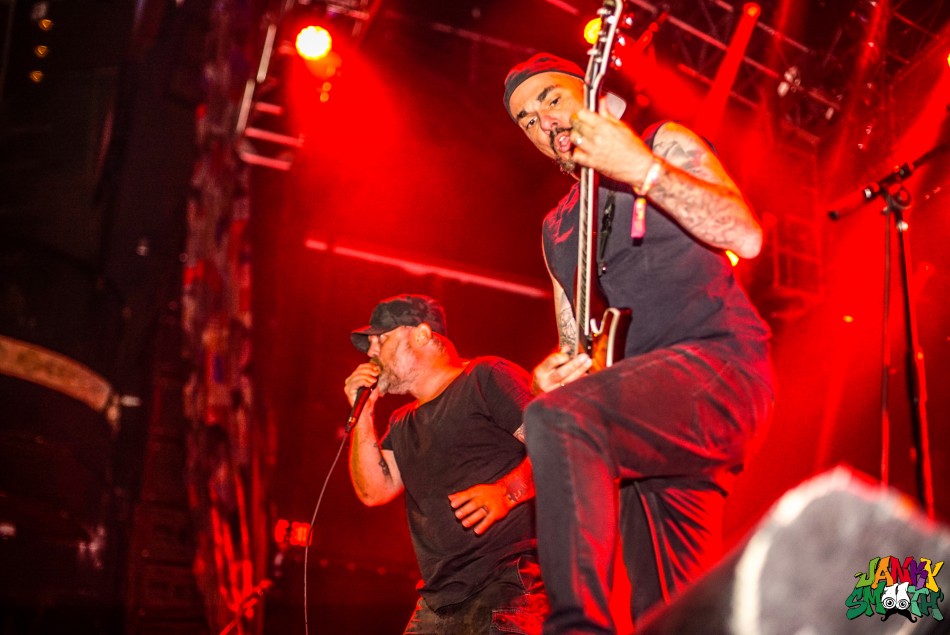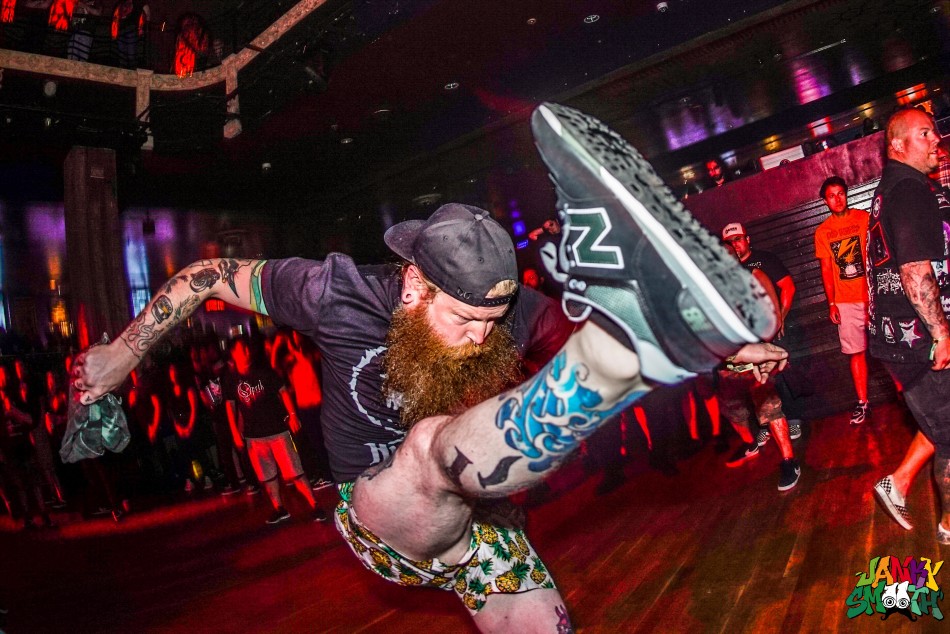 The bands that played the best sets on the Beach stage were all clumped together on Sunday with 1349 performing the most contrasting, hellish black metal sound to the setting; Deafheaven playing a set to a crowd of metalheads that finally embraced them over metal elitism; and Power Trip that actually got a pit in the water going.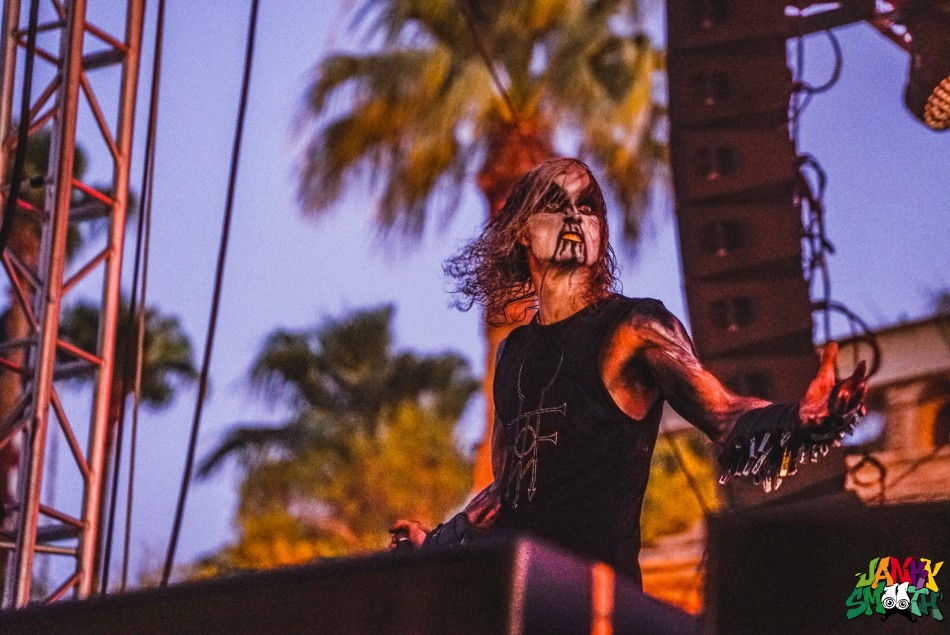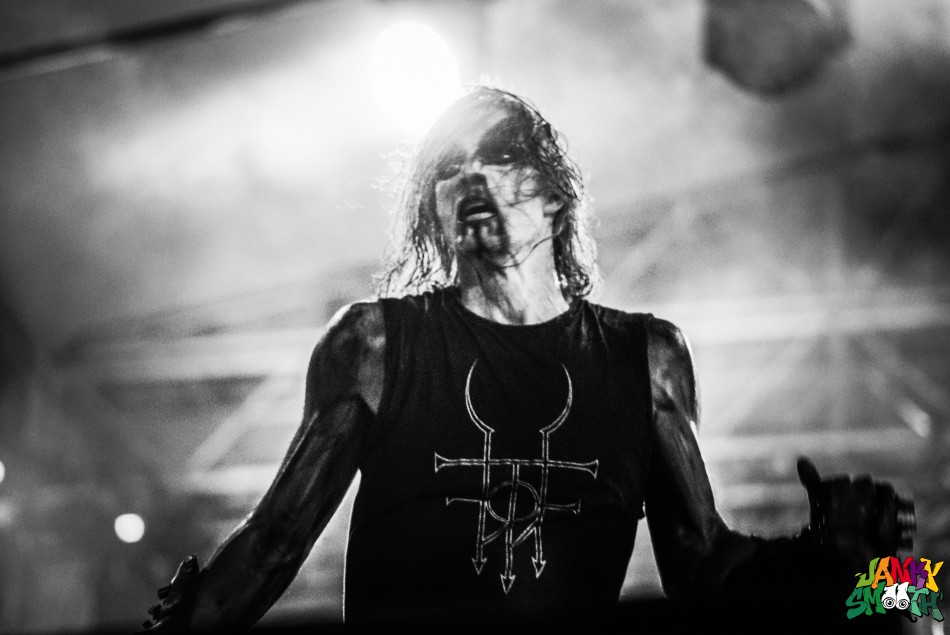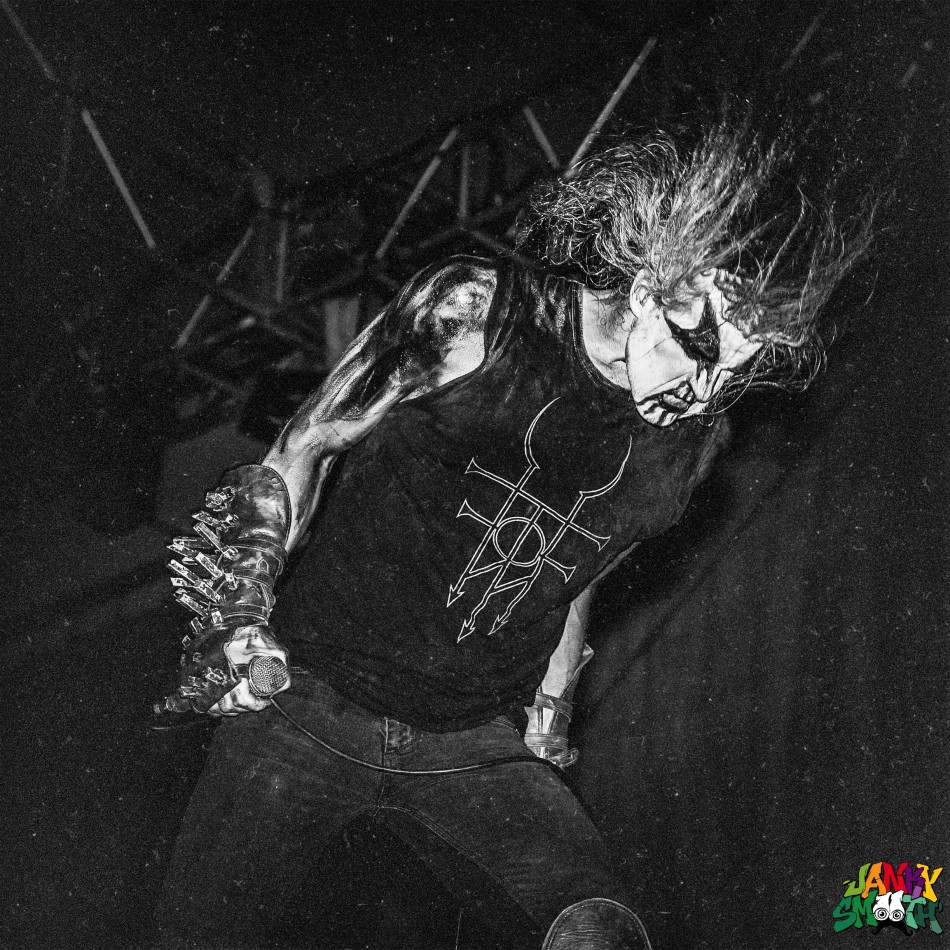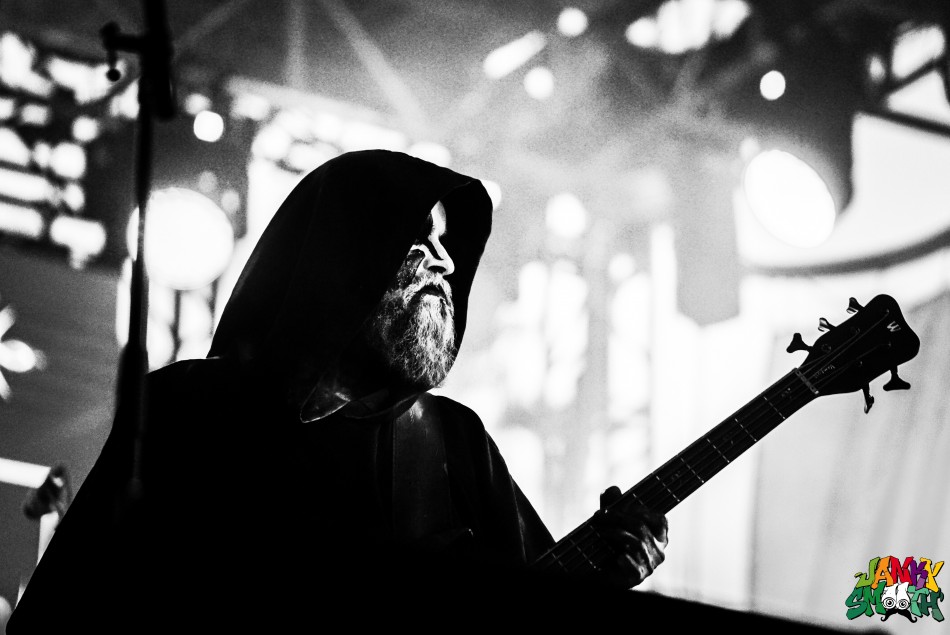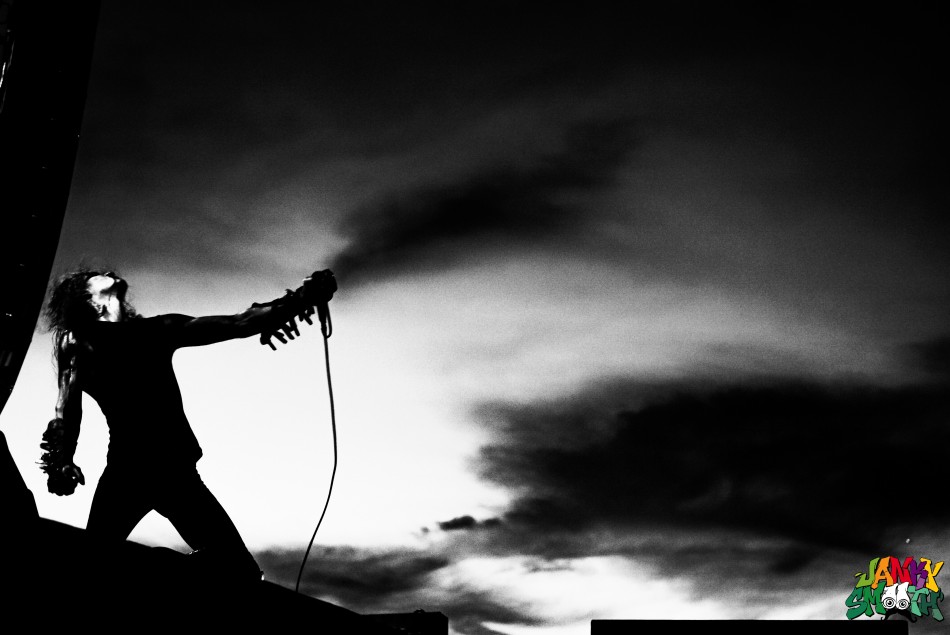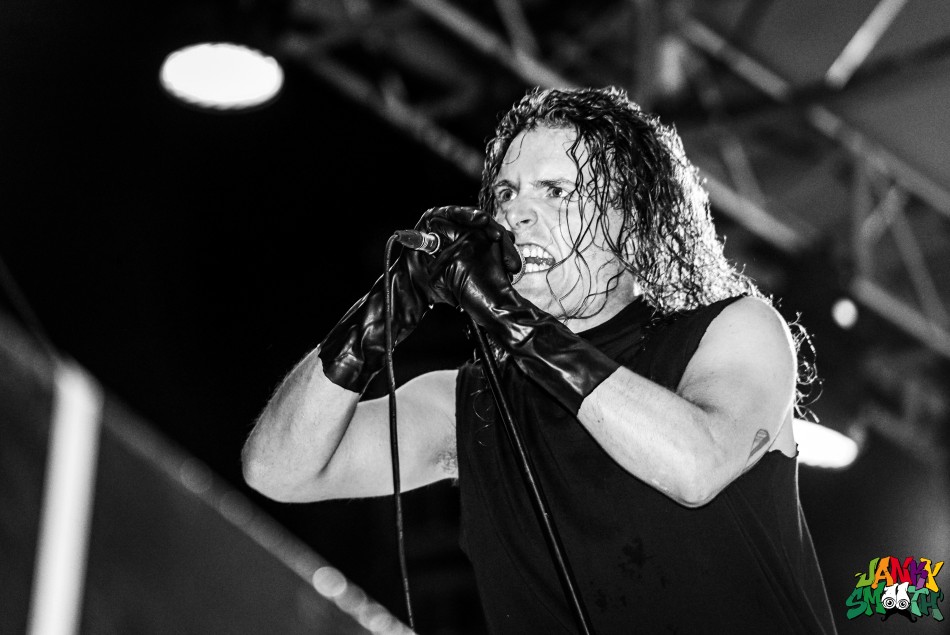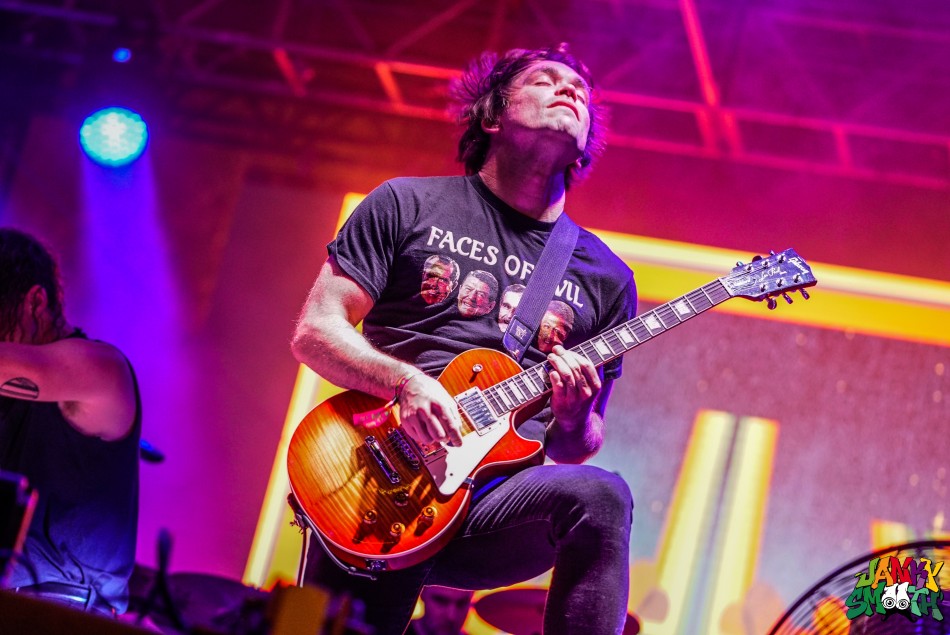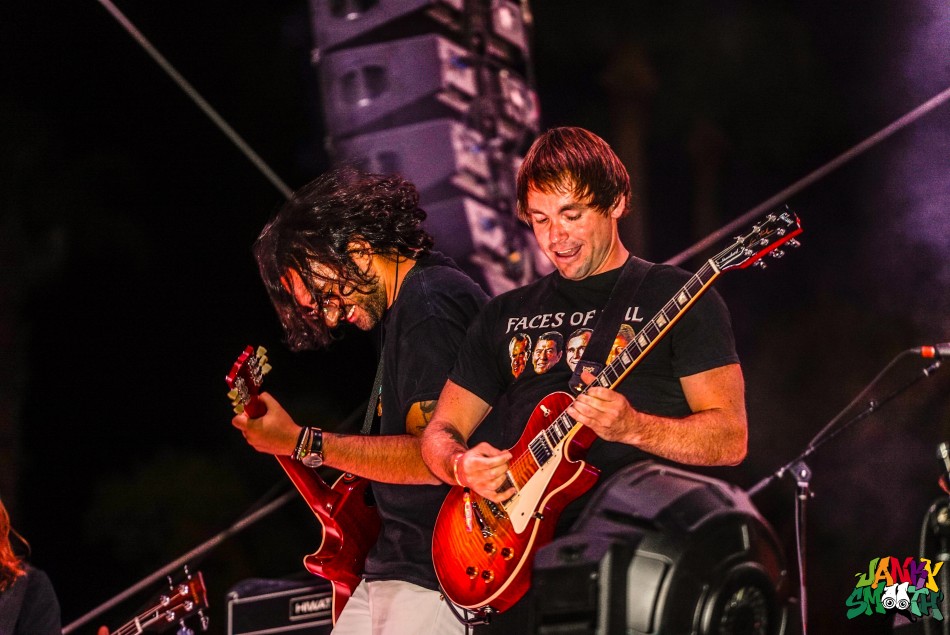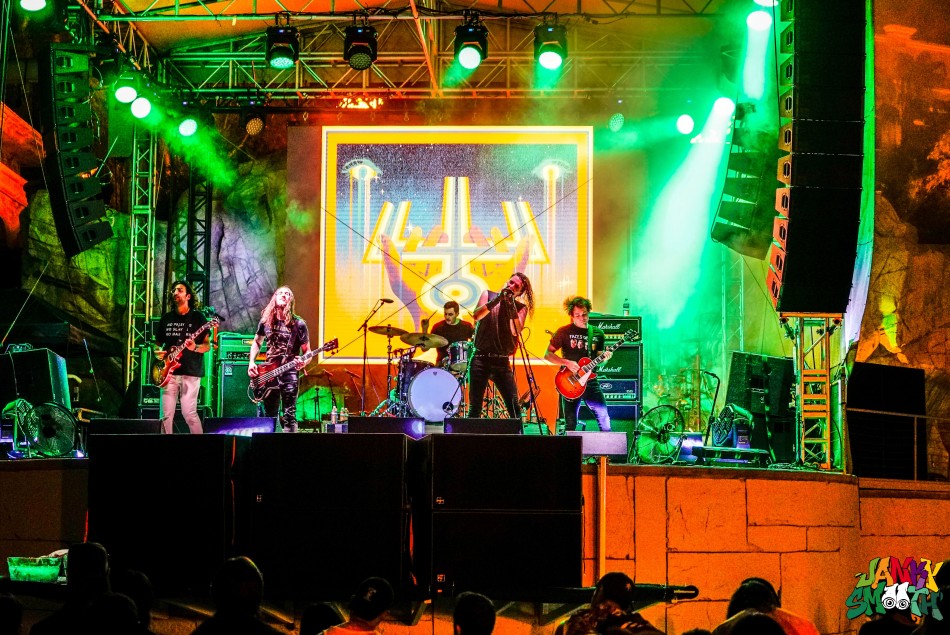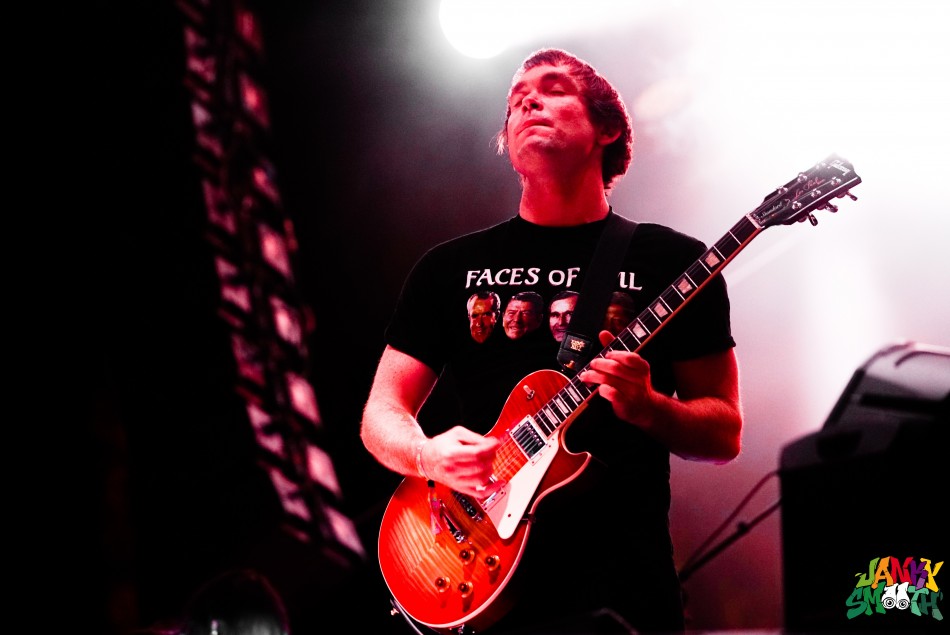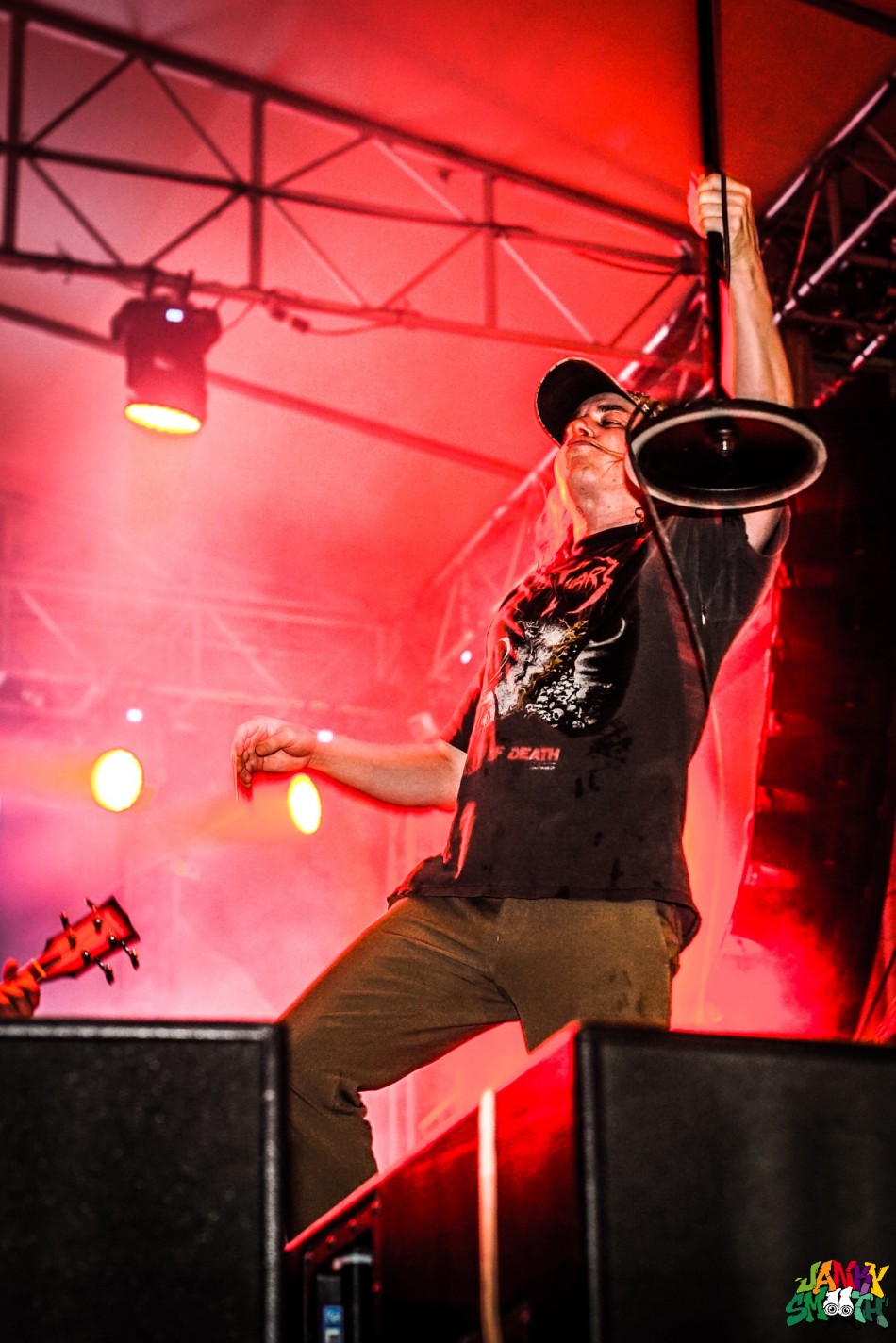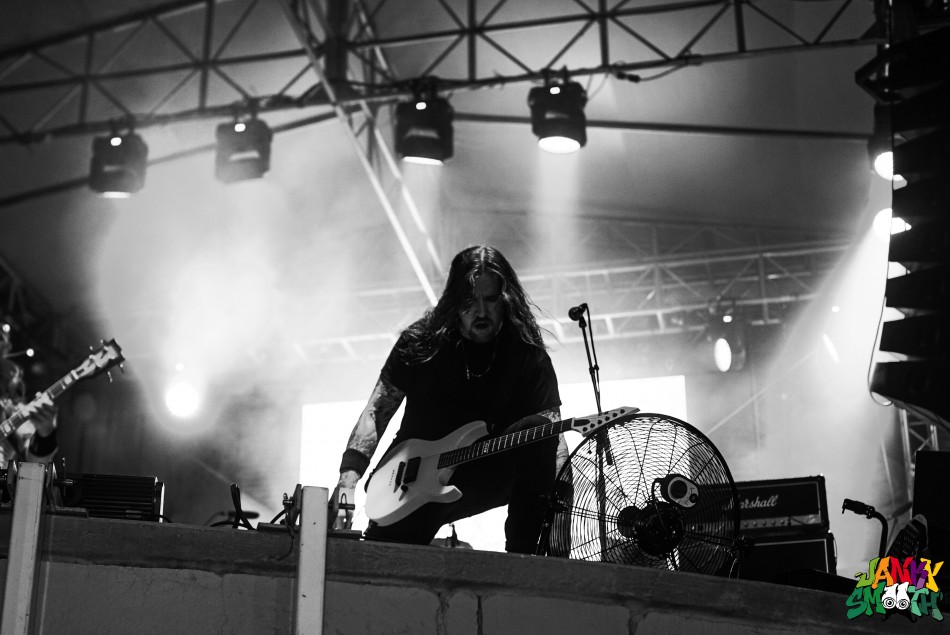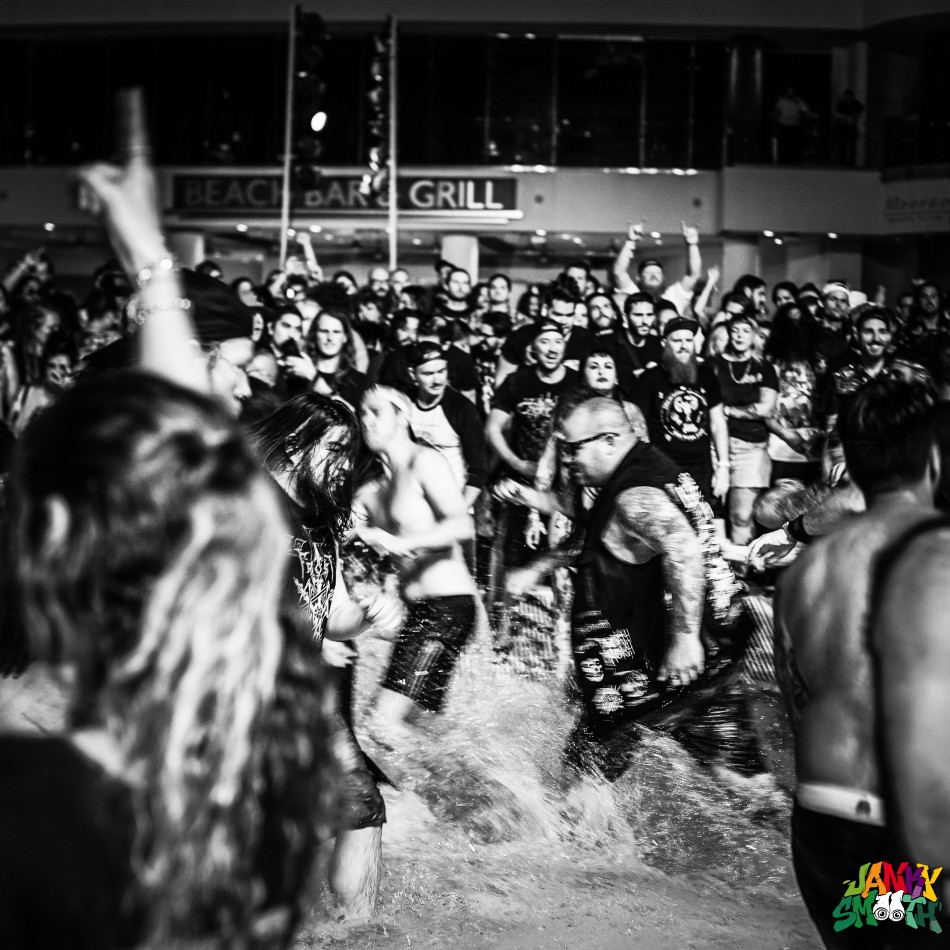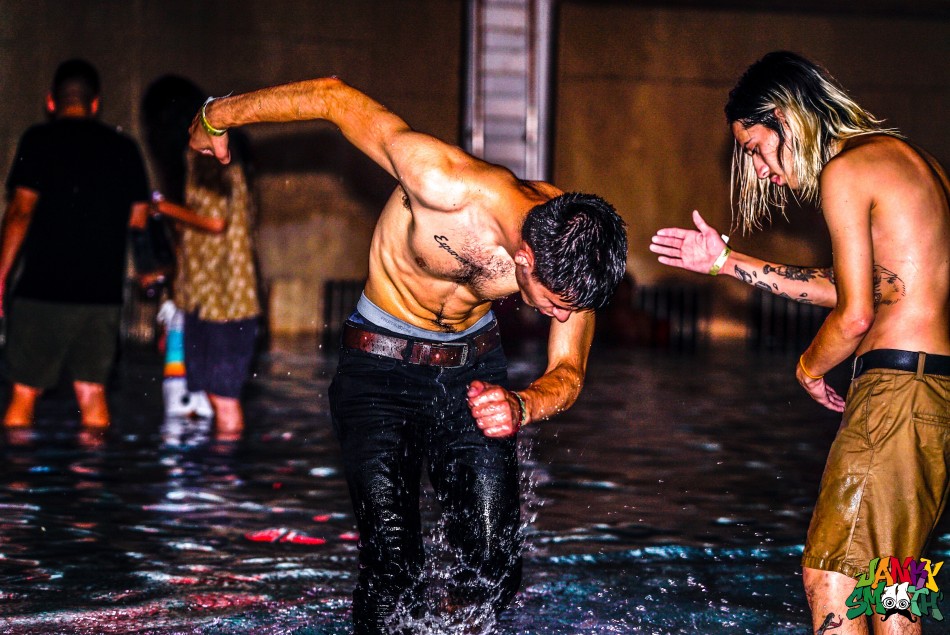 The final, finishing headliner was Opeth. A band that took their extreme Swedish metal sound and converted it into the most powerful progressive metal machine on the planet. They were so precise and heavy it was jaw-dropping to witness. They are superhumanly metal and the visual component to their music matched the godly quality of their sound as the whole stage was bathed in heavenly light and color. It was mind blowing and almost too much for the body and soul to take. And with them, my Psycho las Vegas had finished, I went driving through the long night, speeding down the main vein into Los Angeles. One dream would died so another could be reborn. I had more confidence in this country of ours after Psycho Las Vegas. The American dream is alive and well, all it takes to see it is the right soundtrack.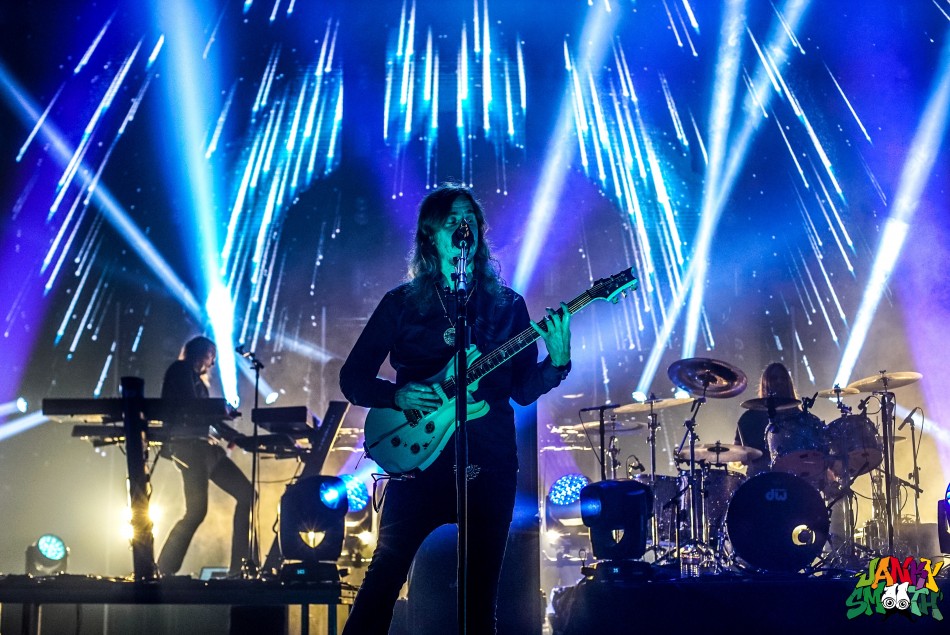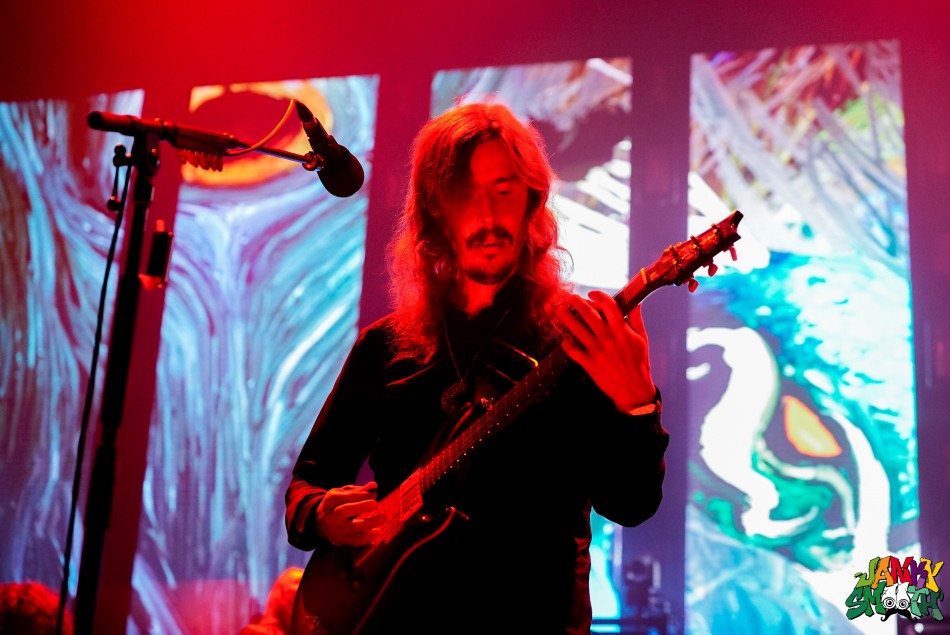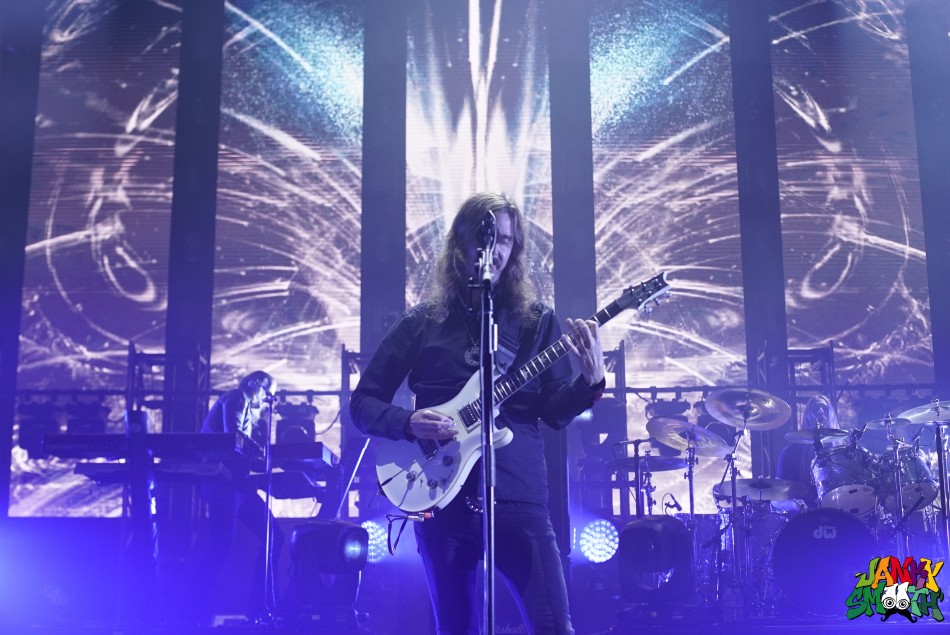 Words by: Rob Shepyer
Photos by: Anthony Mehlhaff