L.A. Thrashes Harder Than Ever Before: Sacred Reich and Vio-Lence at the Regent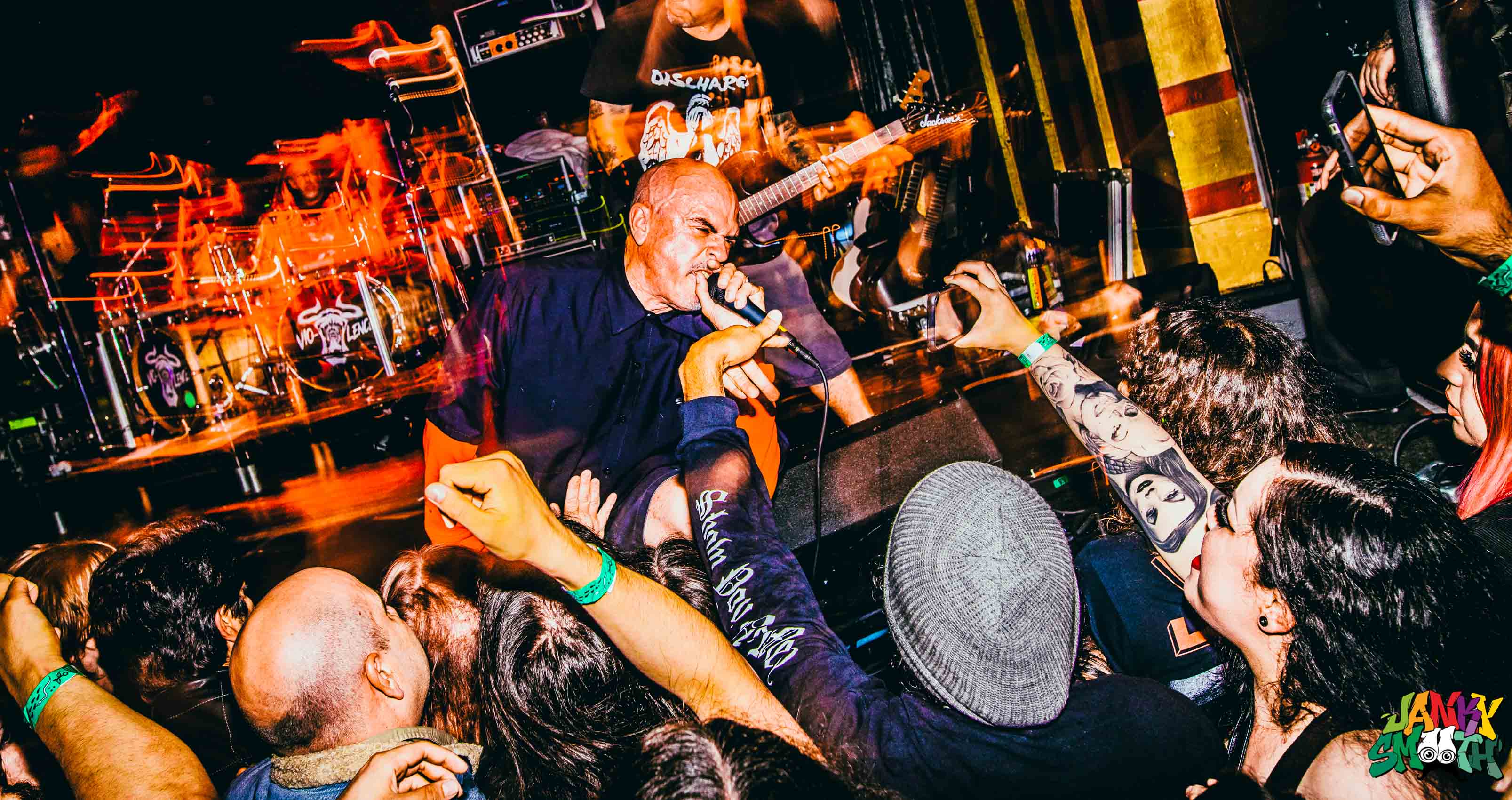 Too quickly, this show sold out and had every metalhead that was too late for the party wishing they didn't drink the night before so they could wake up in time to spend their hard earned money on a ticket to see two thrash legends on one stage. It was a stacked bill. Sacred Reich doesn't come around too often and Excel puts on a great enough show that they should always be selling out any venue. Sworn Enemy isn't a band we get to see often in Los Angeles and Yidhra, though hometown underground doom heroes are staples at Church of the 8th Day shows they're a pleasure for any riff-lover to see. All these great bands weren't the real reasons this mother sold out though. Bay area thrash legends, Vio-Lence had just reunited and this was their first and only Los Angeles show in over a decade.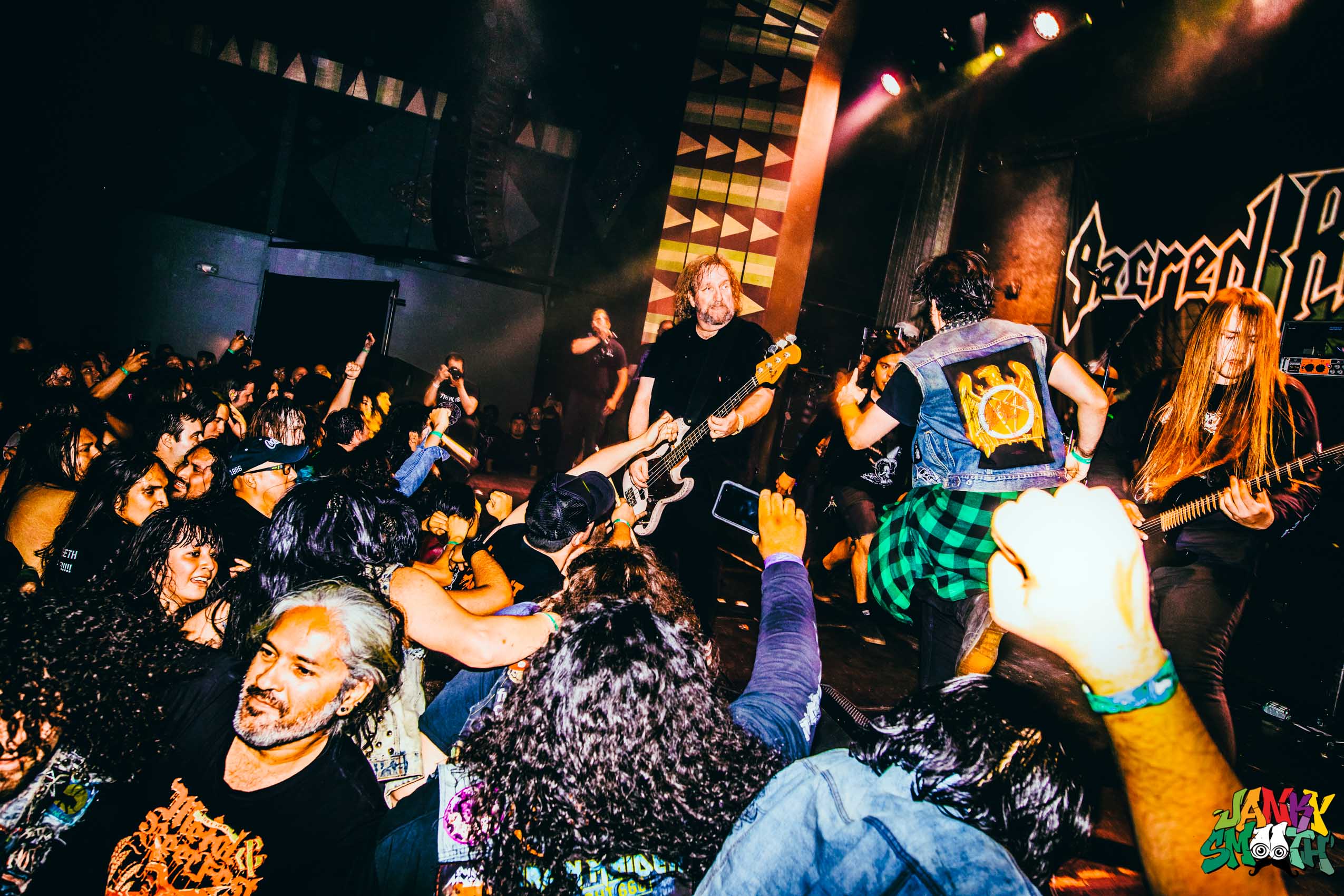 This was basically a touring festival the likes of Show Your Scars or Strike Fest and like everyone else in attendance, I expected more stage dives and mosh madness than your average metal gig. This was going to be one for the thrash history books. Bodies flying everywhere without pause. There was a certain poetry to all the violence, it was a very bloody way to show our affection.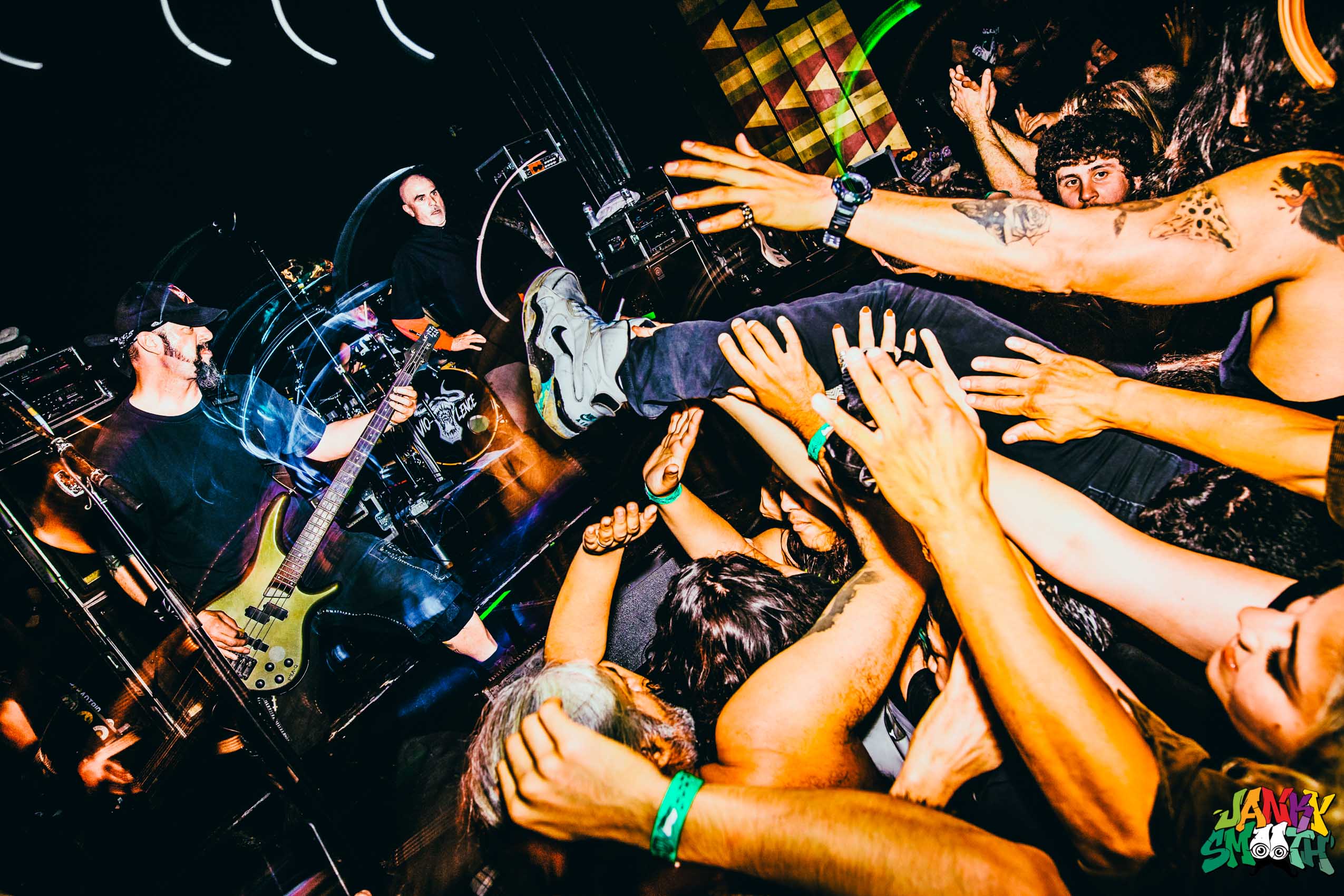 Yidhra began the night with that solid doom molasses that comes pouring out those guitars. It's funny, before I ever learned Yidhra was a Lovecraft reference, I could feel Lovecraft in the music. The way the riffs moved were like a hulking tentacled behemoth stomping through a city-scape. In other words, this band crushes.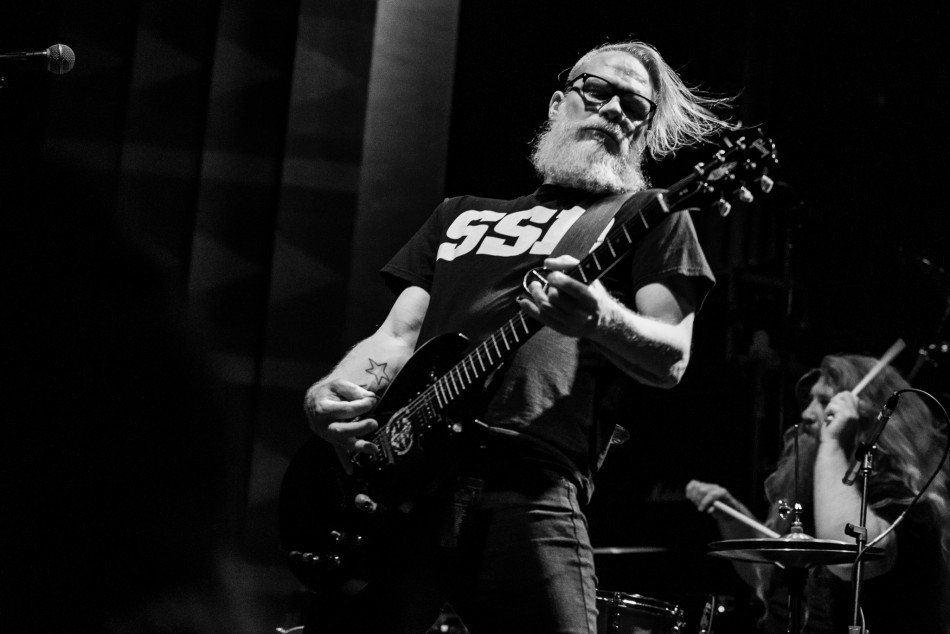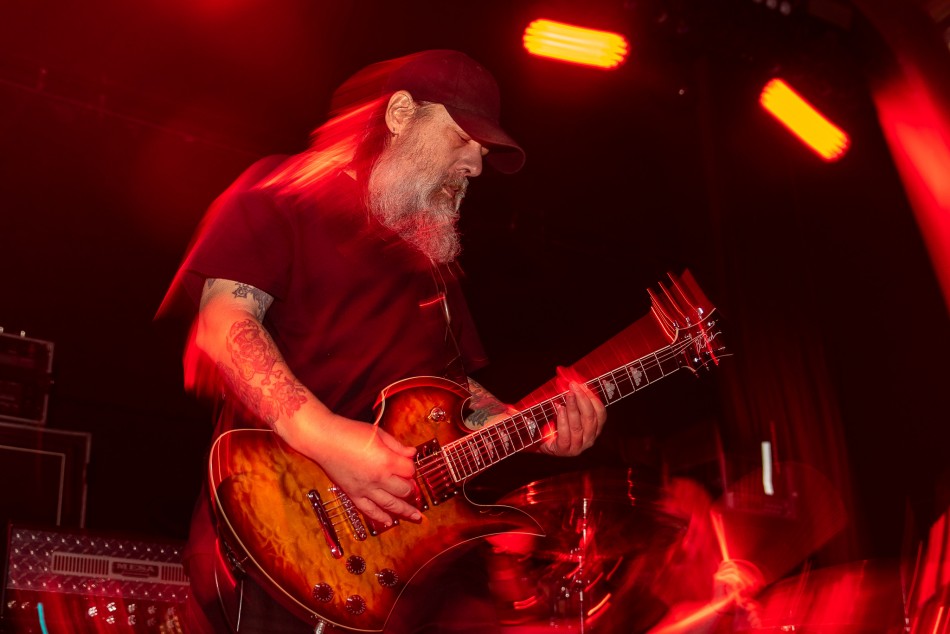 The most unlikely band to join the bill based on their sound was New York hardcore band Sworn Enemy. Thrash appeals to punk kids but that doesn't necessarily mean hardcore appeals to thrashers. The difference in the very way both tribes mosh speaks volumes. Many people I know got into metal to get away from the kind of people that swing fists and kicks in mosh pits. All that said, I think the audience reacted well to Sworn Enemy, the night was still too early for people to go hard quite yet but these guys definitely showed us they were real, tough, and raw. They finished us off with a cover of Biohazard's "Punishment", a band that had mentored Sworn Enemy during their careers. That opening riff will always slay, no matter to who, where, or when it's played.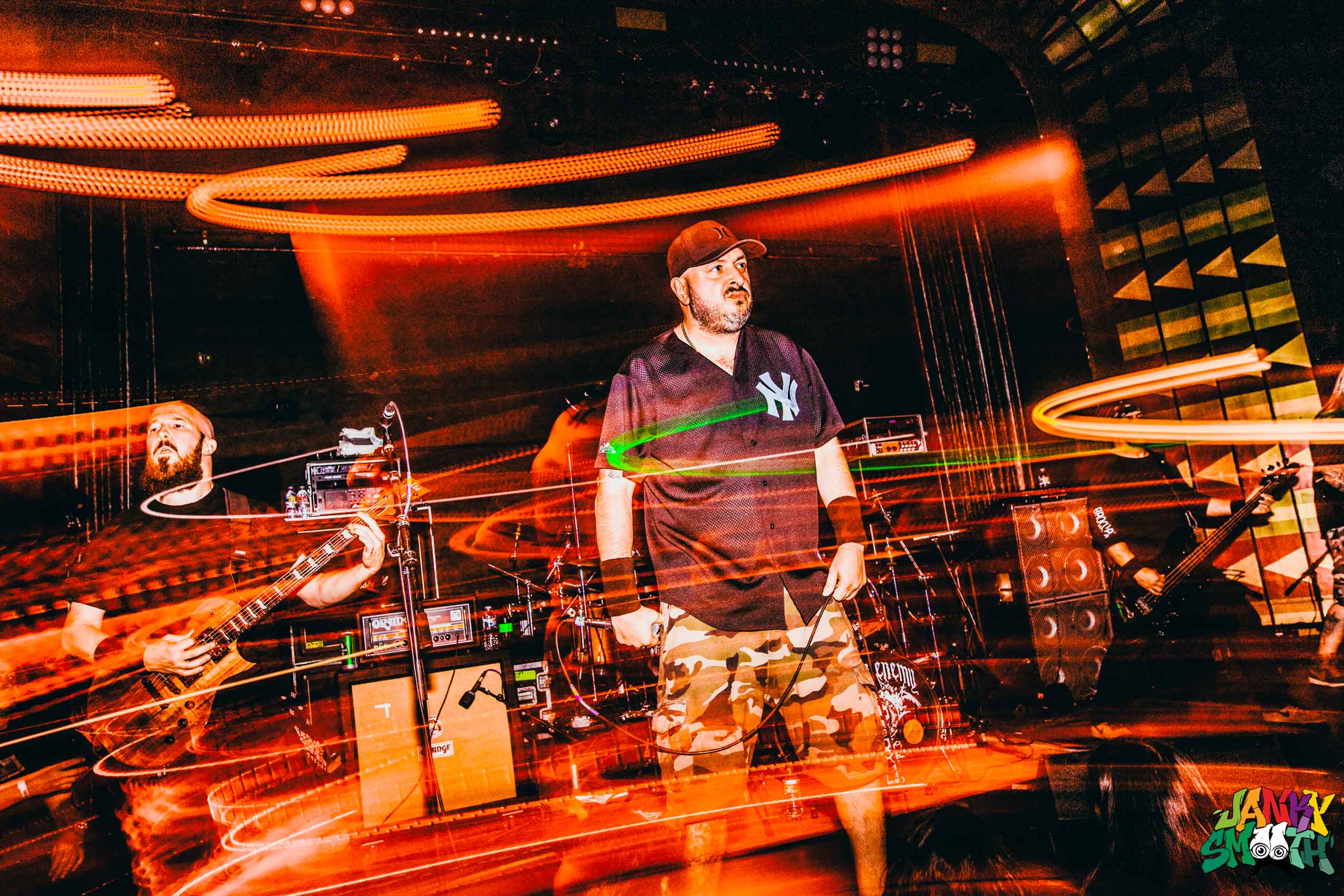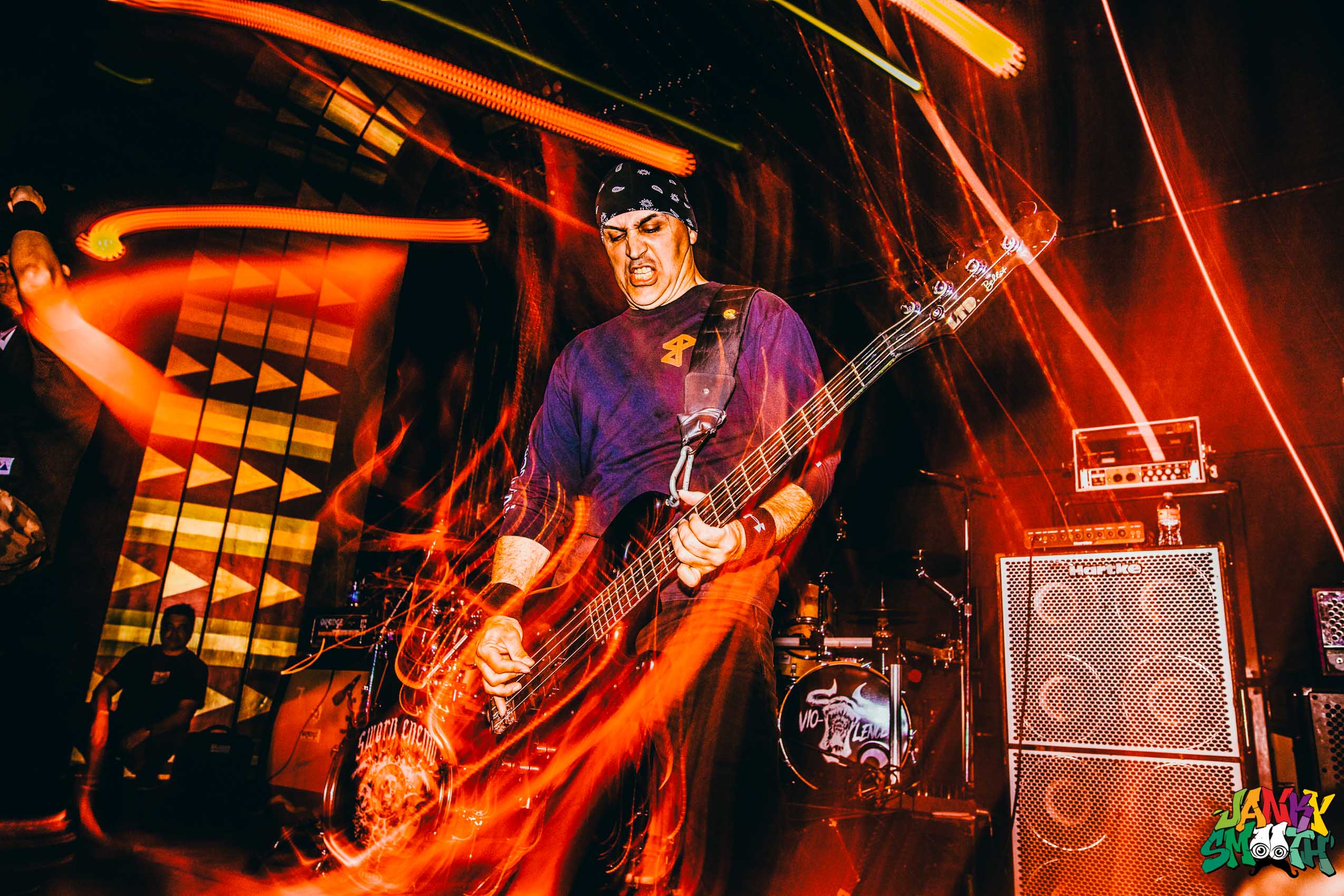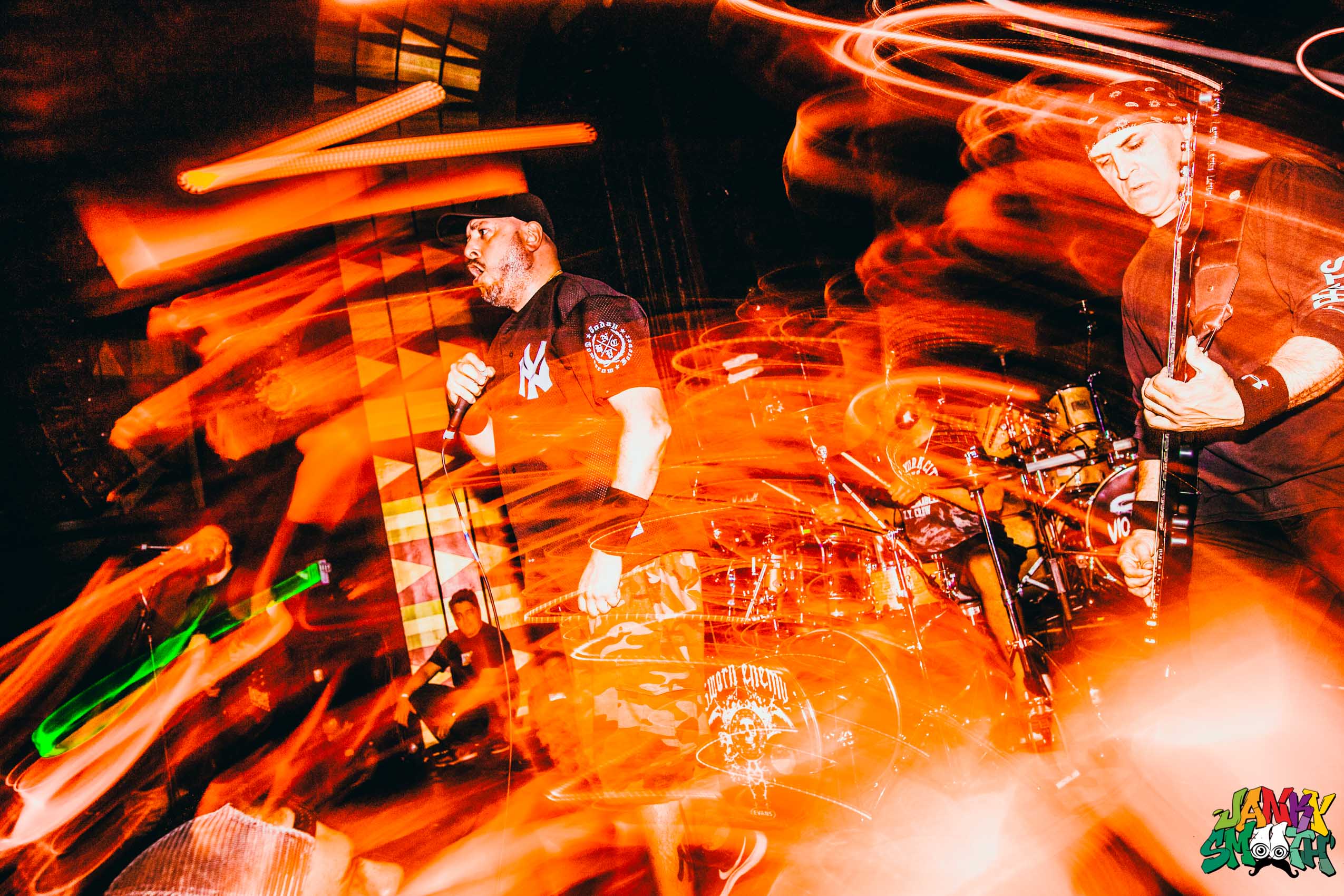 It's actually funny to me how predictable it is that if a concert is feeling weak or sleepy, all it will take is Excel to get the madness started and steal the show. Just like at Show Your Scars fest, Excel got everyone to wake up and go crazy, making Los Angeles proud. We all made the stage our stomping ground to dive and dance and sing the lyrics to these thrash-core, skate-thrash classics. These guys need to be headline more often, Los Angeles would show up for them.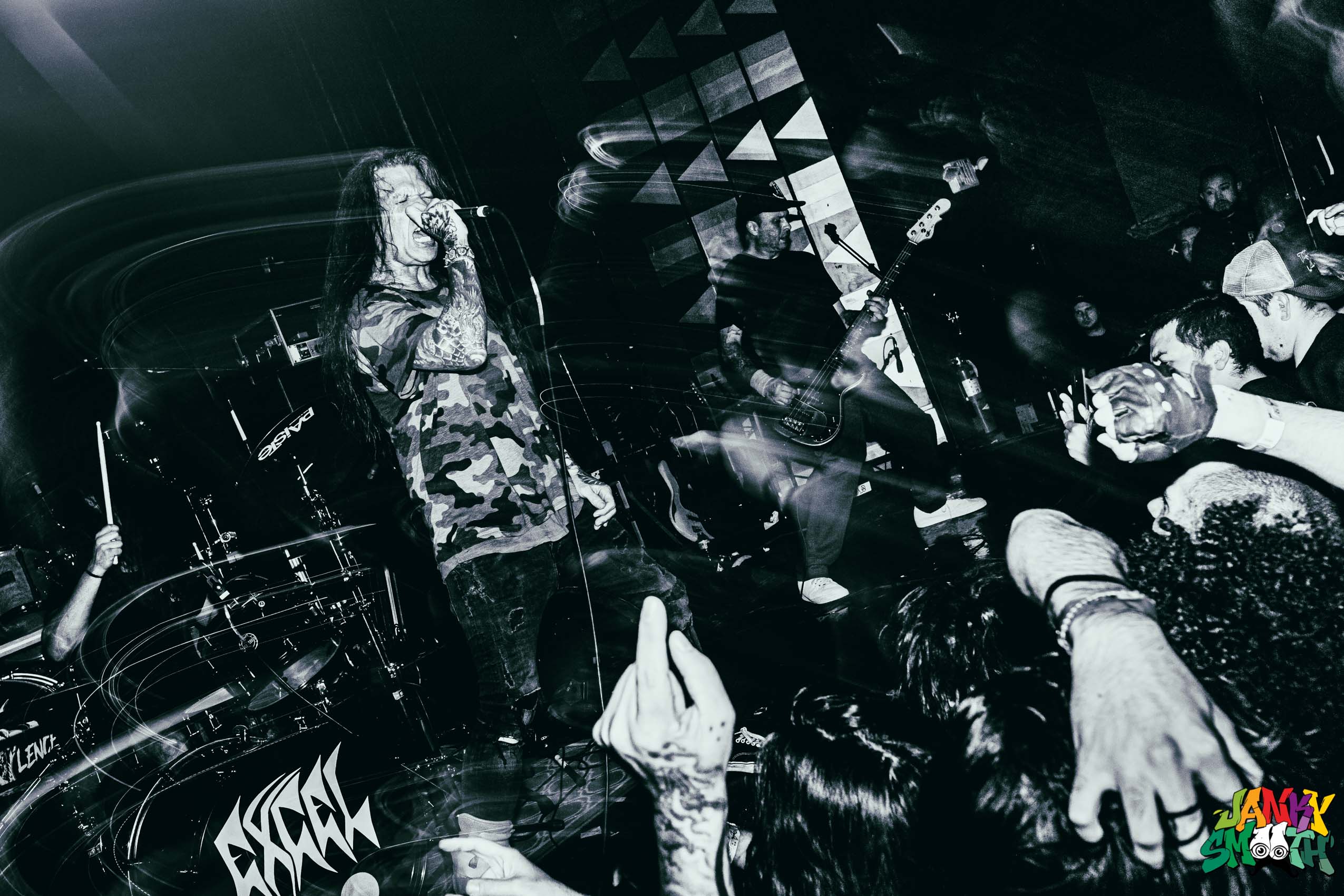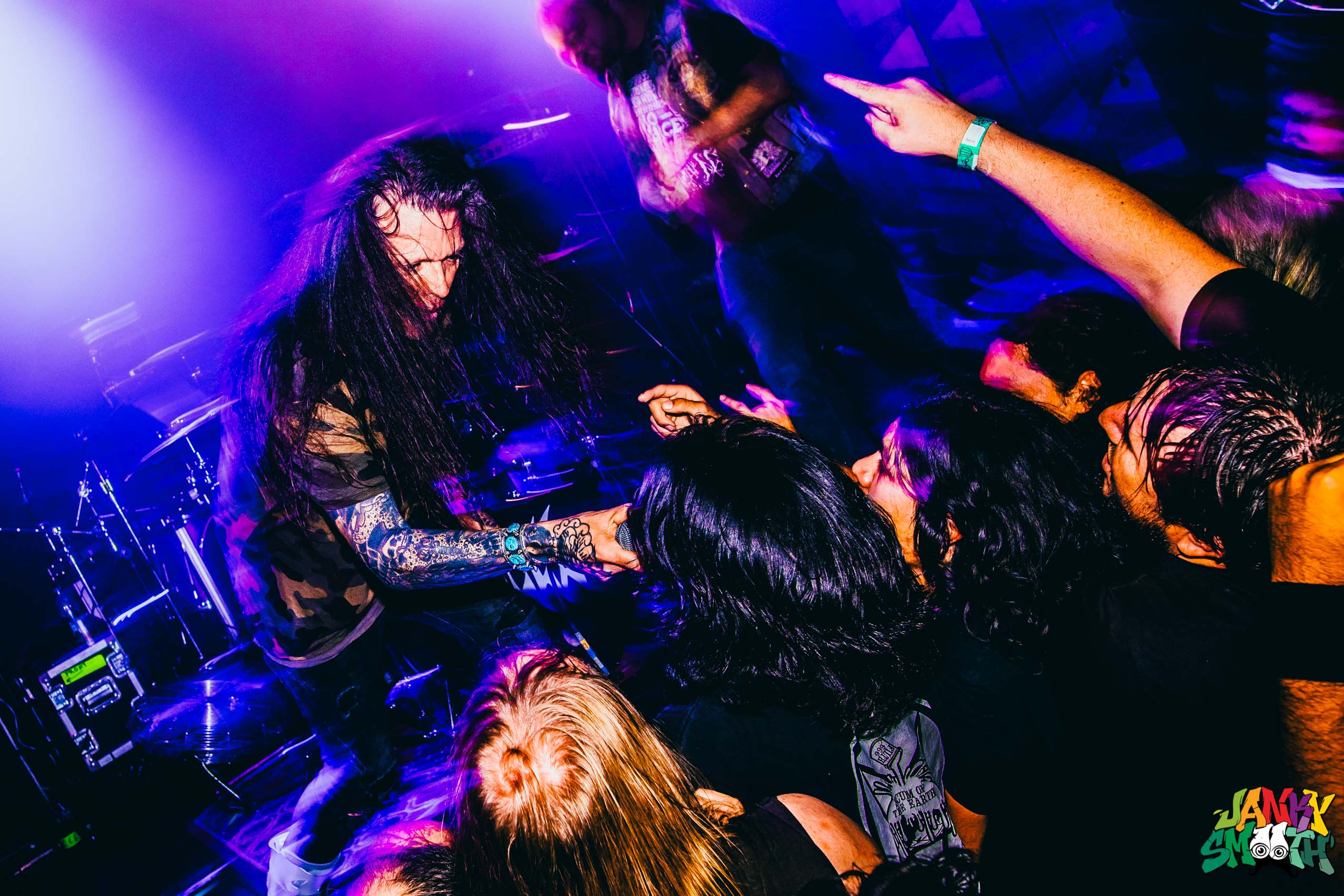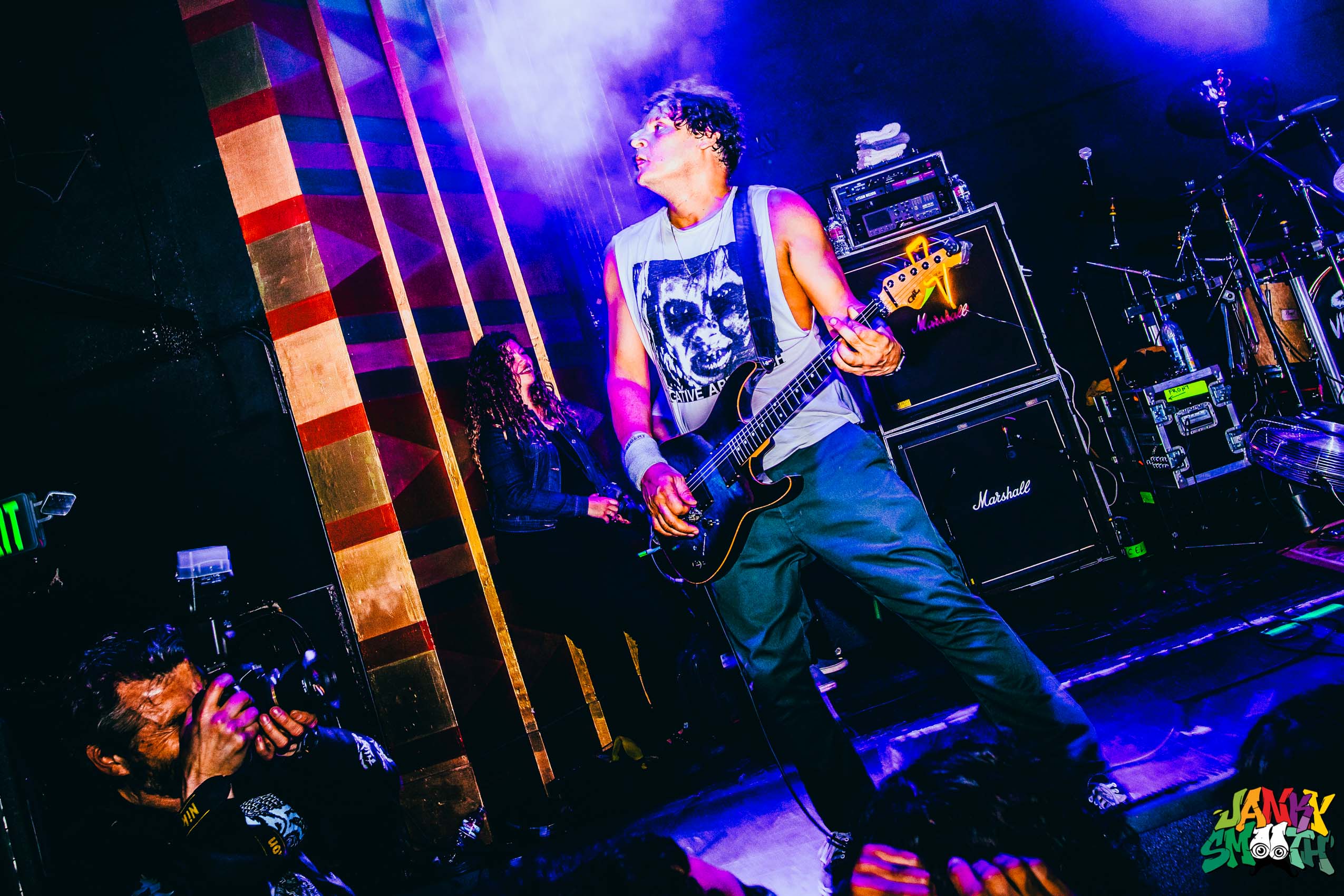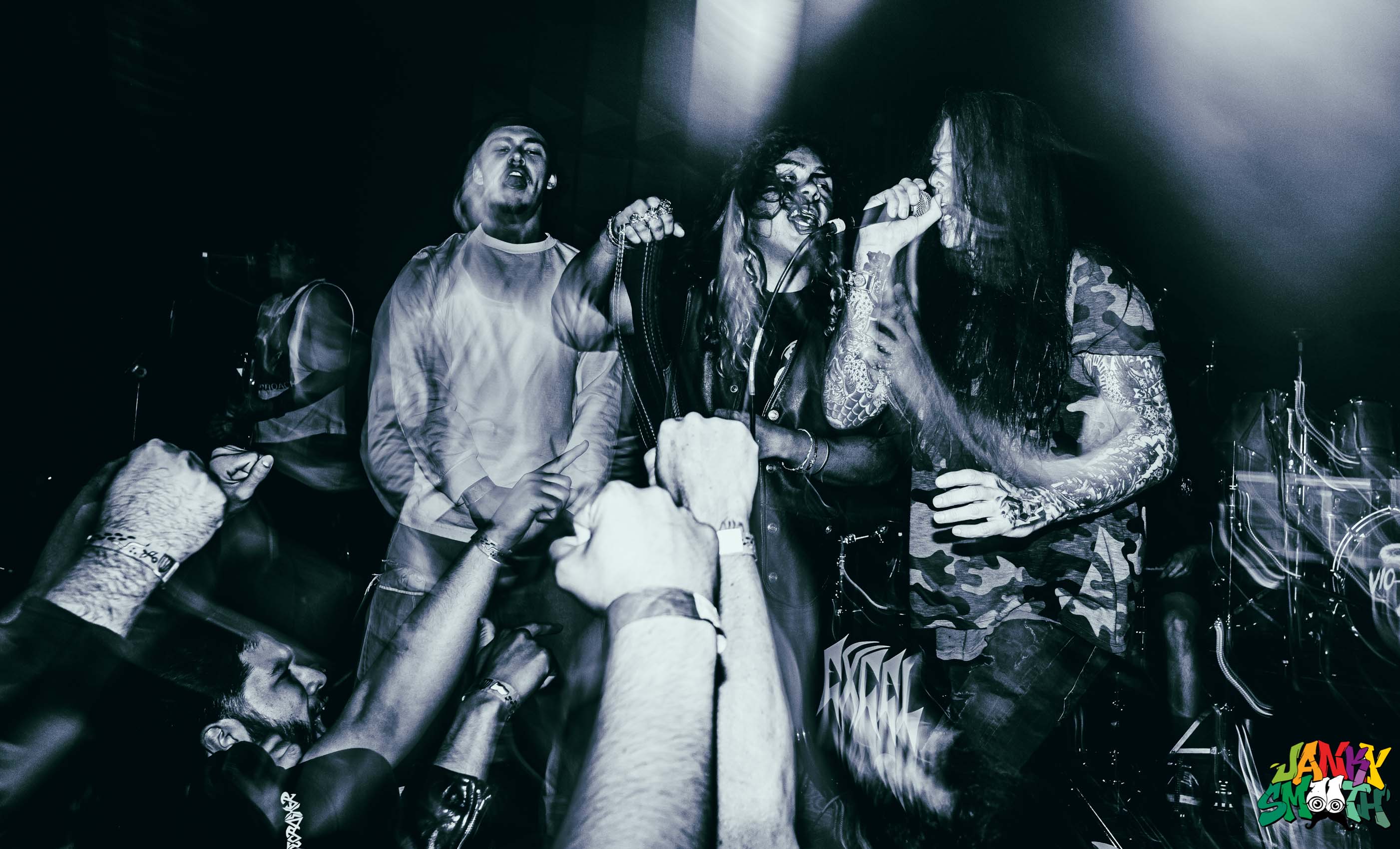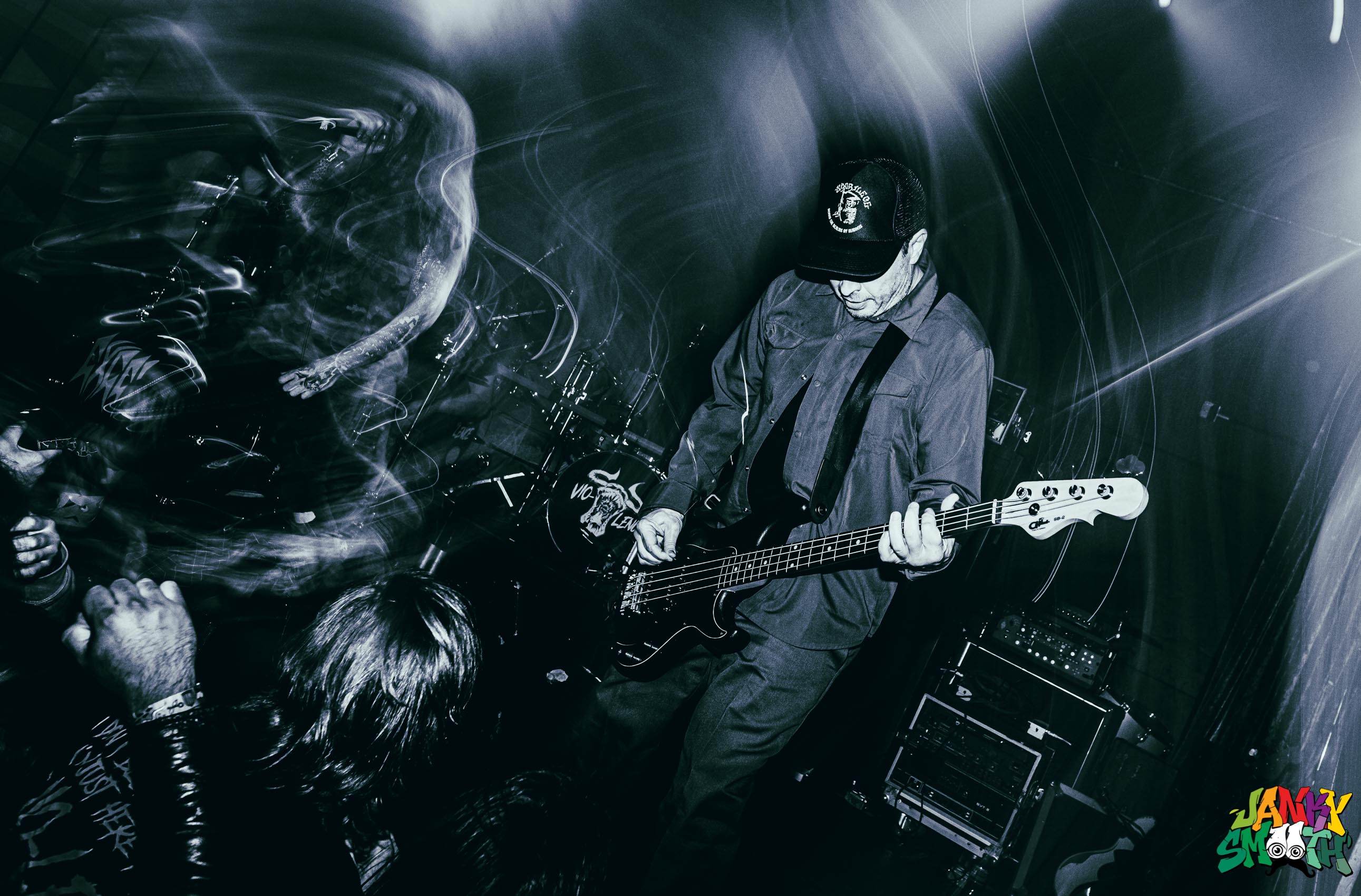 I doubt I'll see a display of audience passion and insanity comparable to what I witnessed and felt during Vio-lence's set in a very long time. This was a mosh pit that had been brewing for the ten years the band was away. People were stage diving and moshing in a way that transformed the Regent a legitimate dog fight. At one point, a metalhead got on stage and got his long hair caught on a guitar, forcing the music to momentarily stop. Vio-lence's 1988 album Eternal Nightmare cemented them as one of the fastest, most brutal Bay area thrash bands. They became a staple of the second wave of thrash along with this night's headliner's Sacred Reich. This set was more intense than even Sacred Reich's though, in fact people exhausted themselves so early that some didn't even stay till the concert's end. If you were up close, sure, you got hurt but more importantly you got to be near true thrash metal godliness.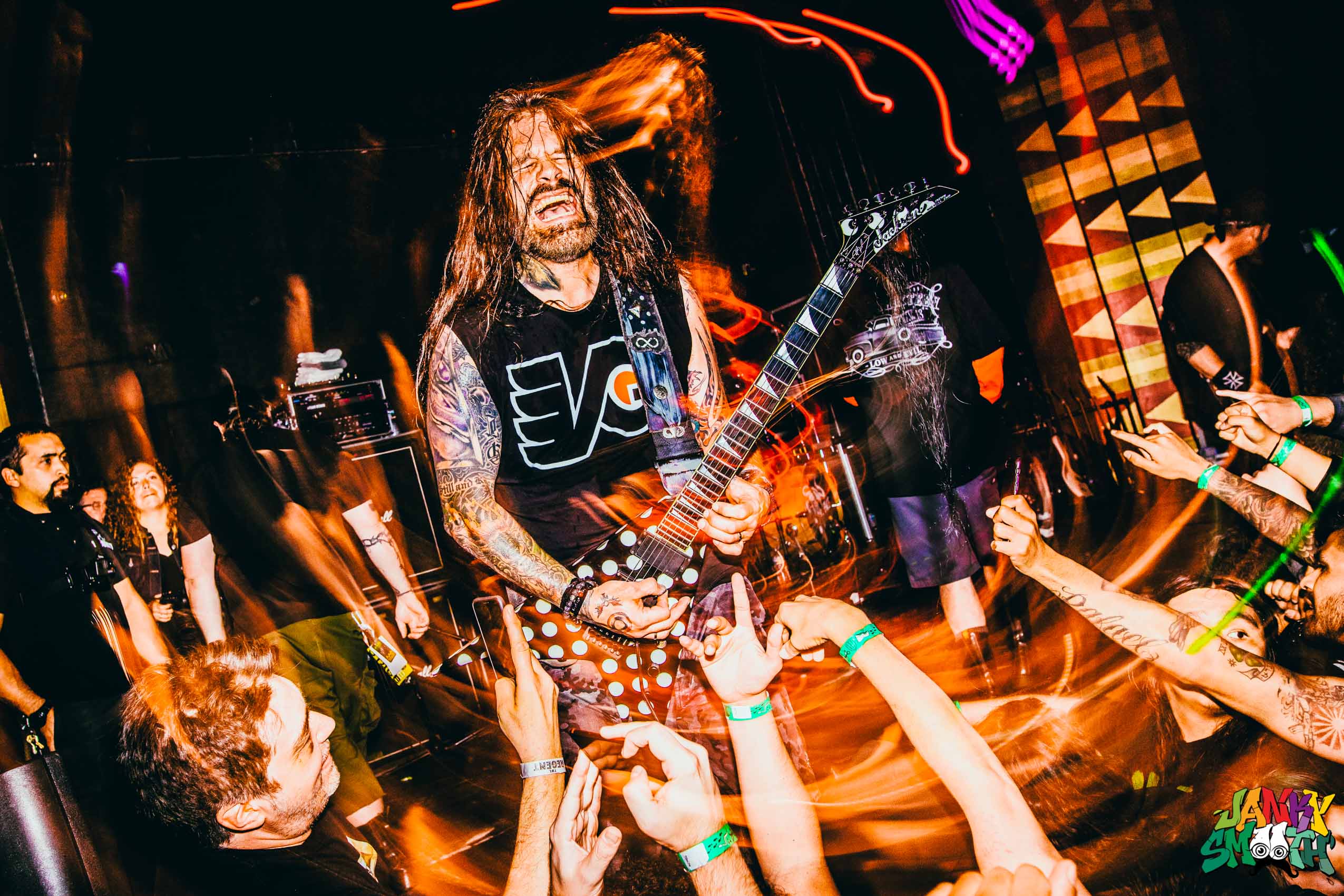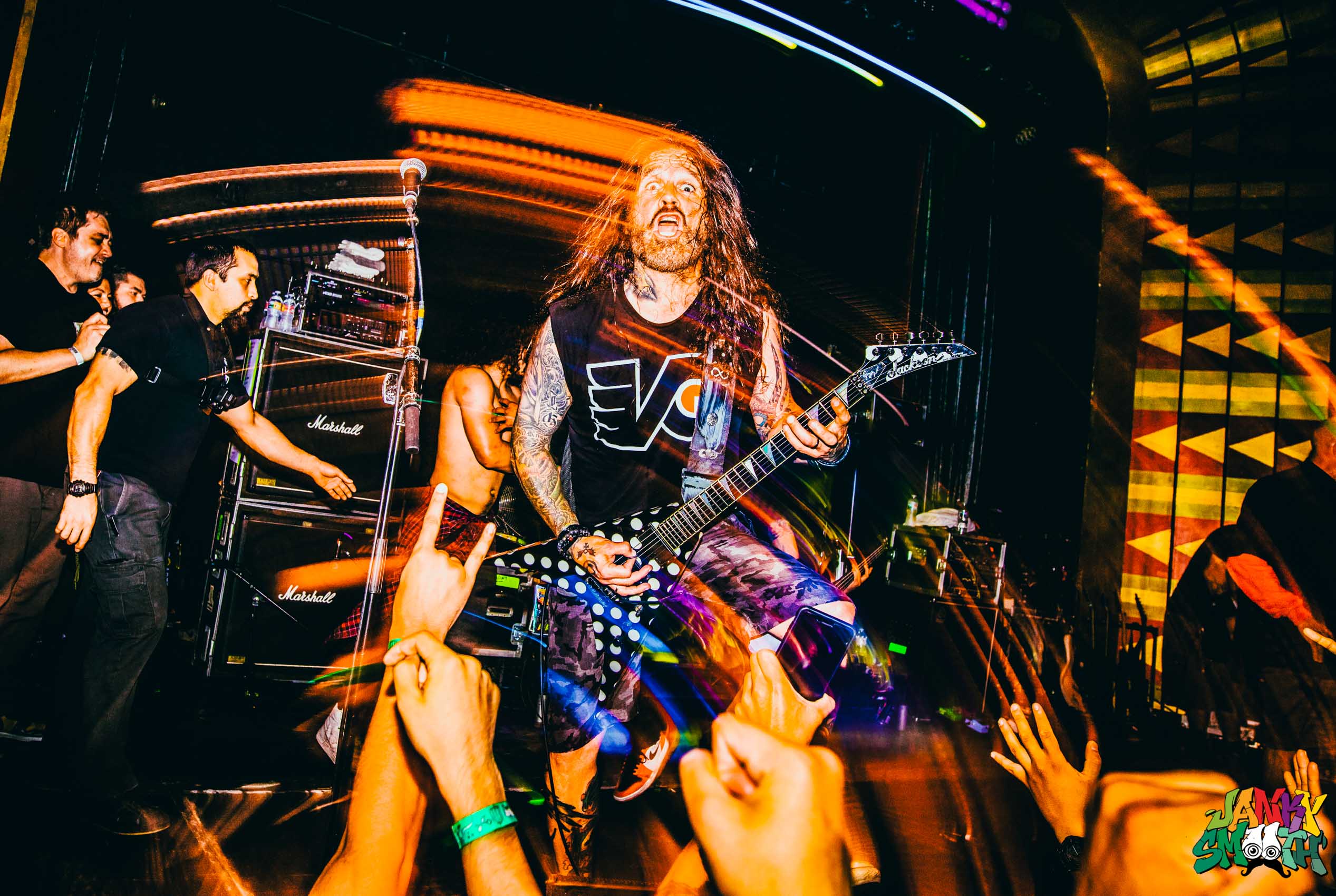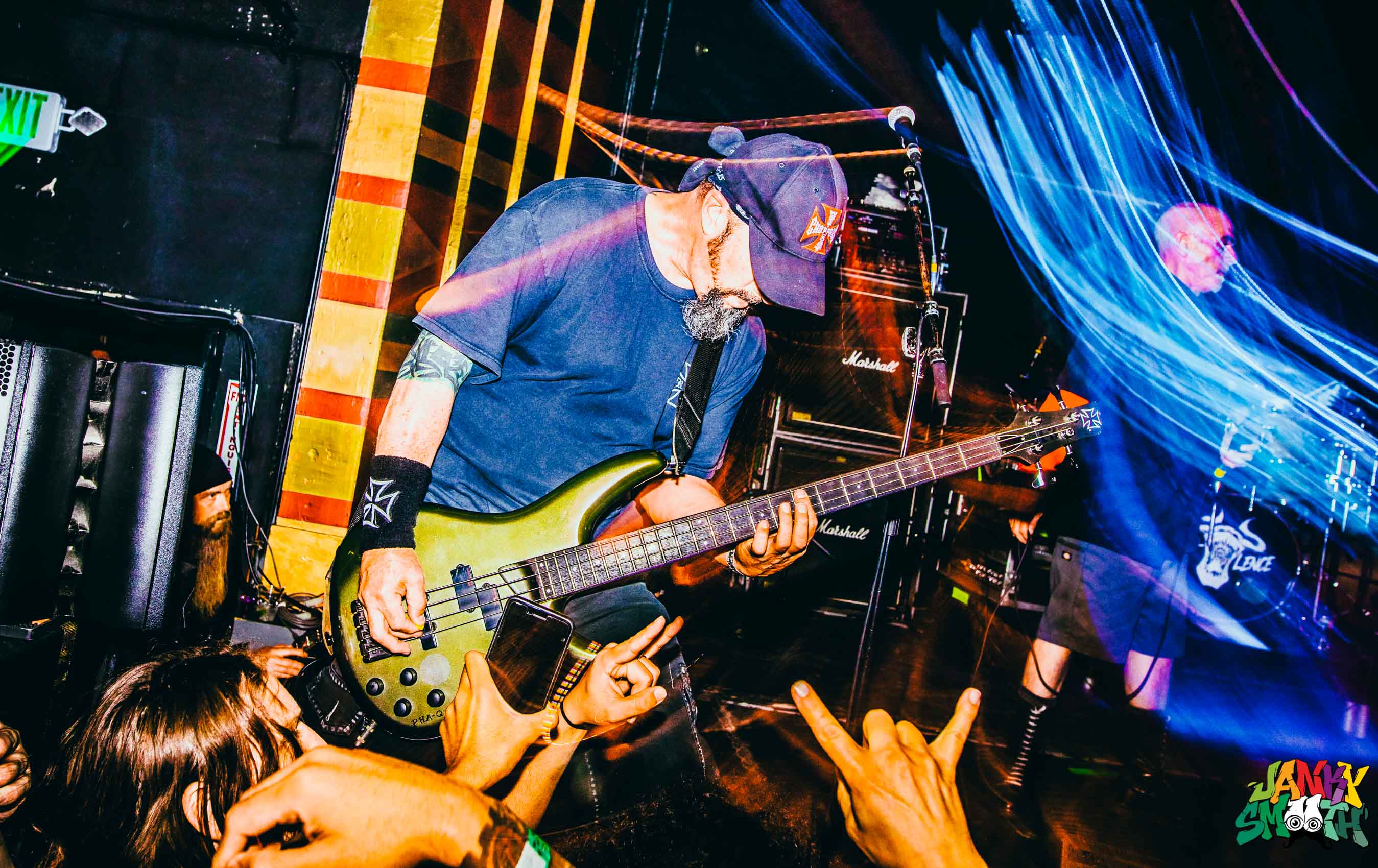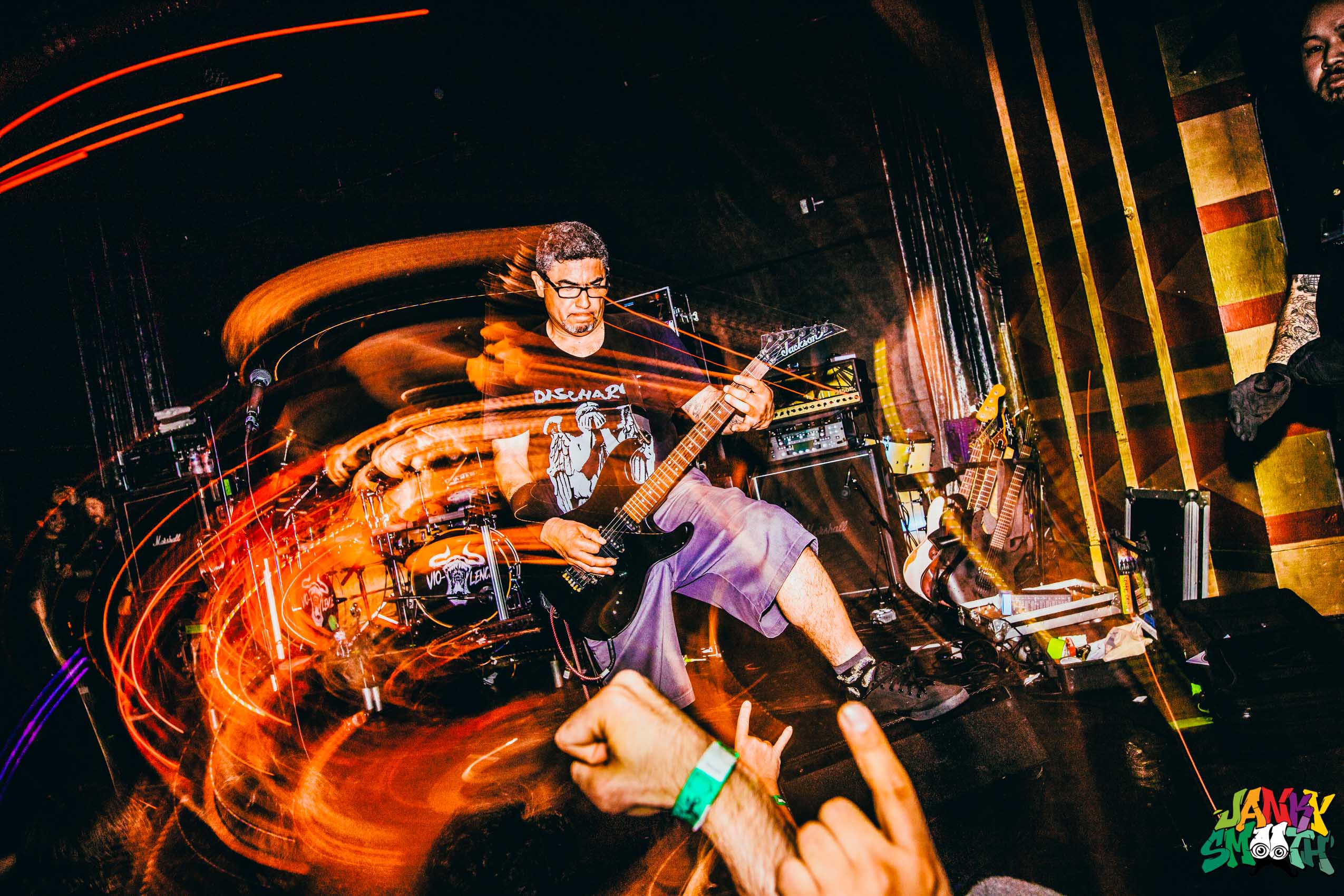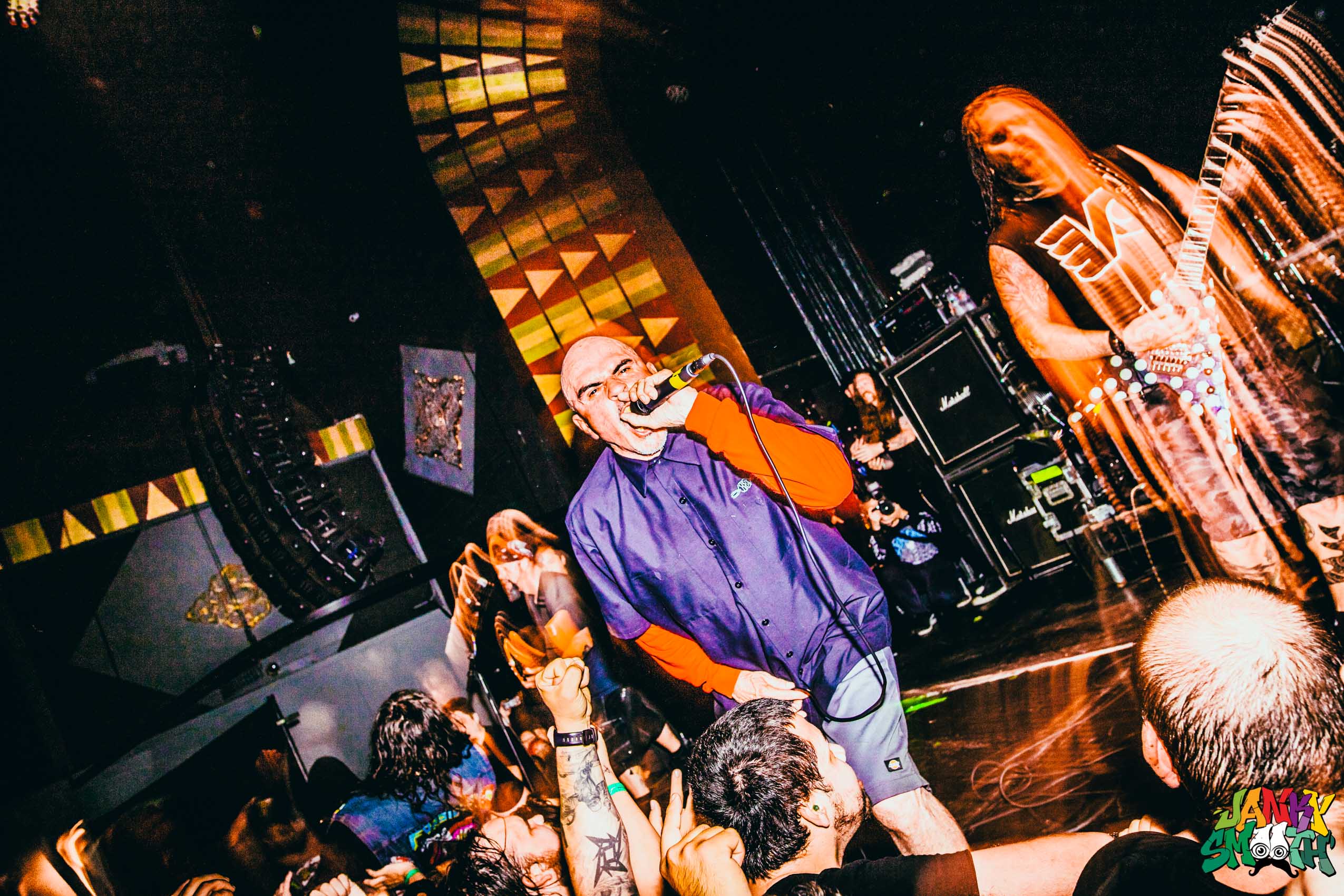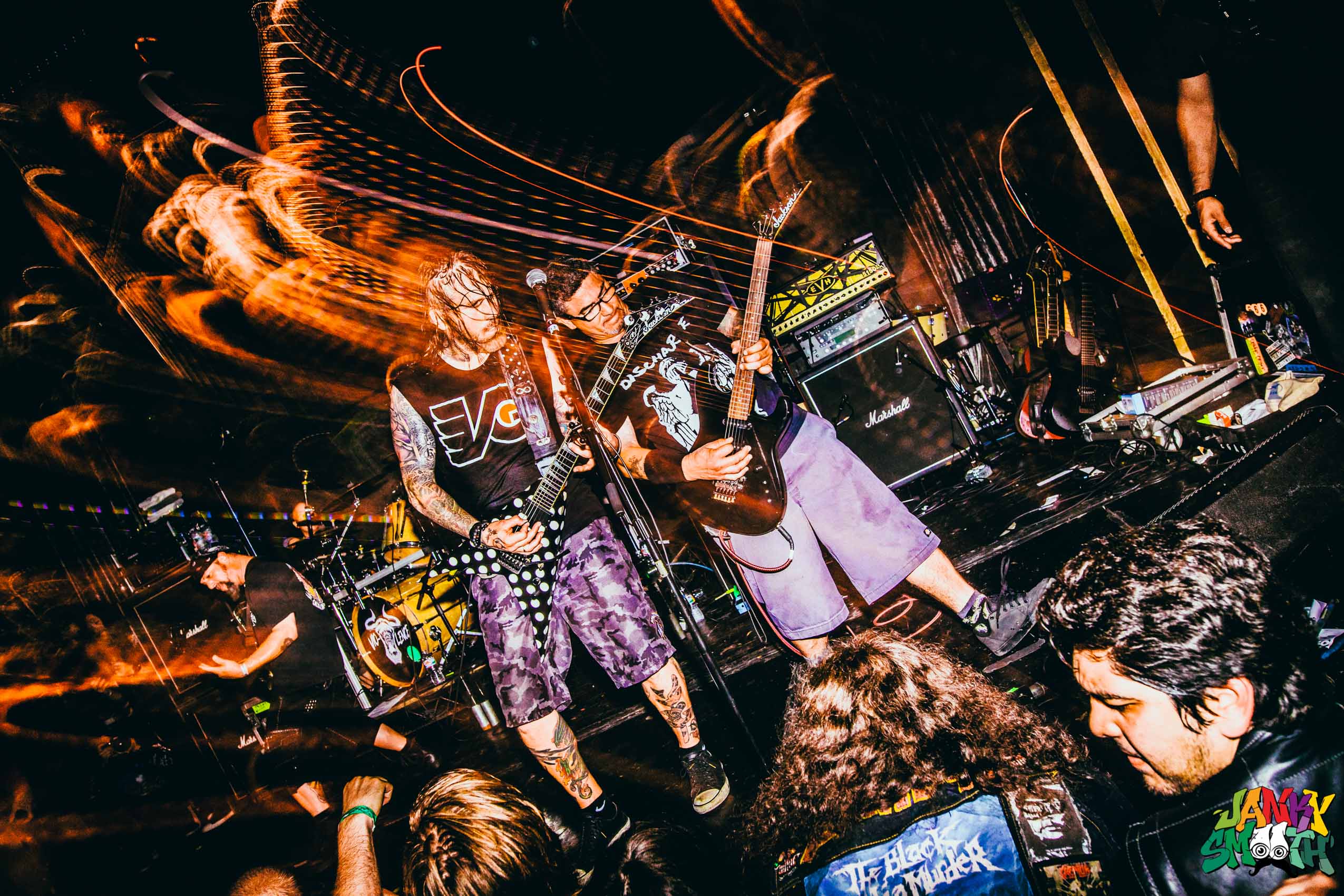 Phoenix, Arizona's own thrash metal legends, Sacred Reich closed out the night and although their performance wasn't quite as chaotic as Vio-lence's, they certainly had some of the best songs and songwriting in all of thrash metal. As veterans of the scene they had powerful words to share about sticking together, having each other's back and having a positive outlook on life. These are things you rarely hear from metal bands but at this show Sacred Reich's messages felt important and necessary.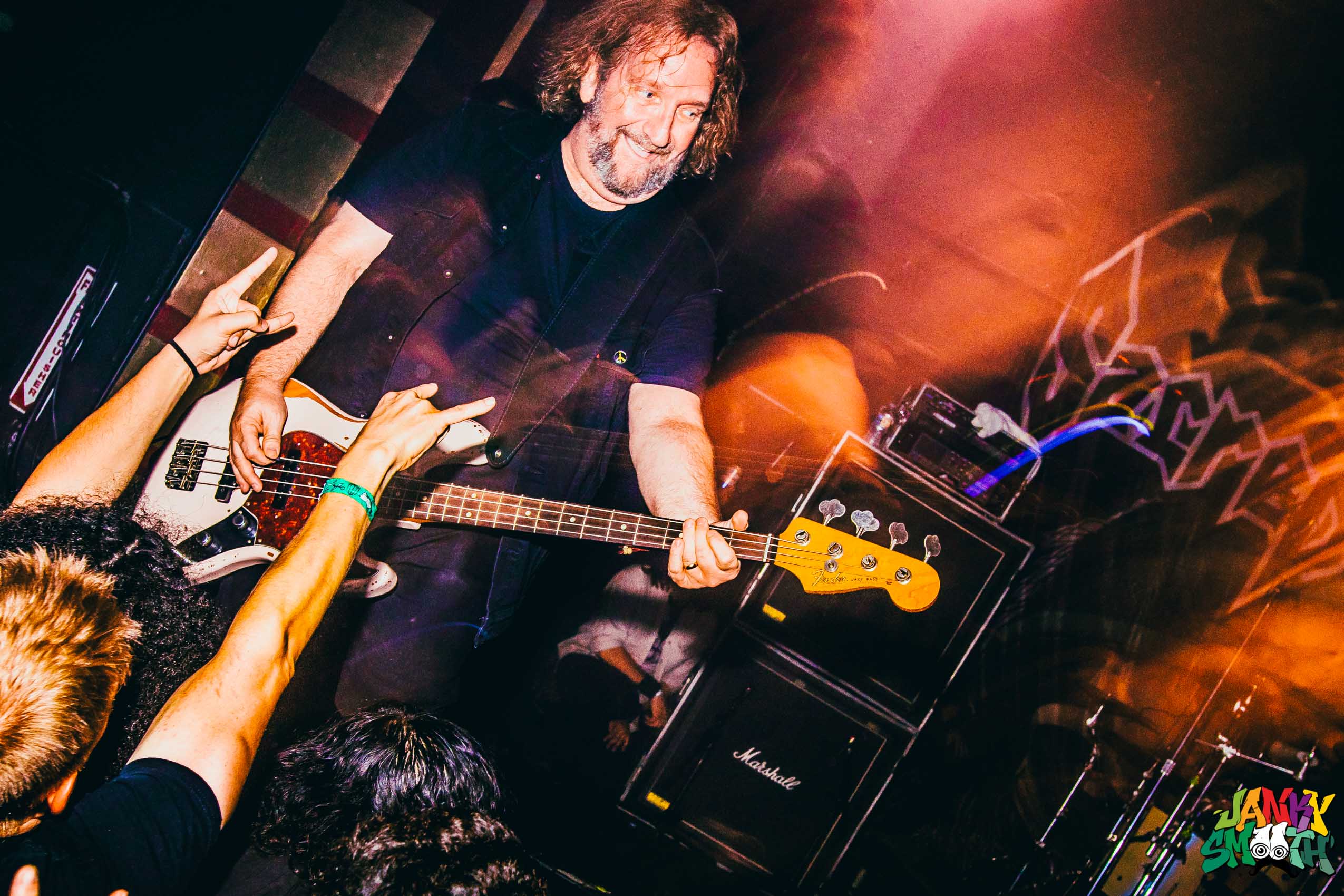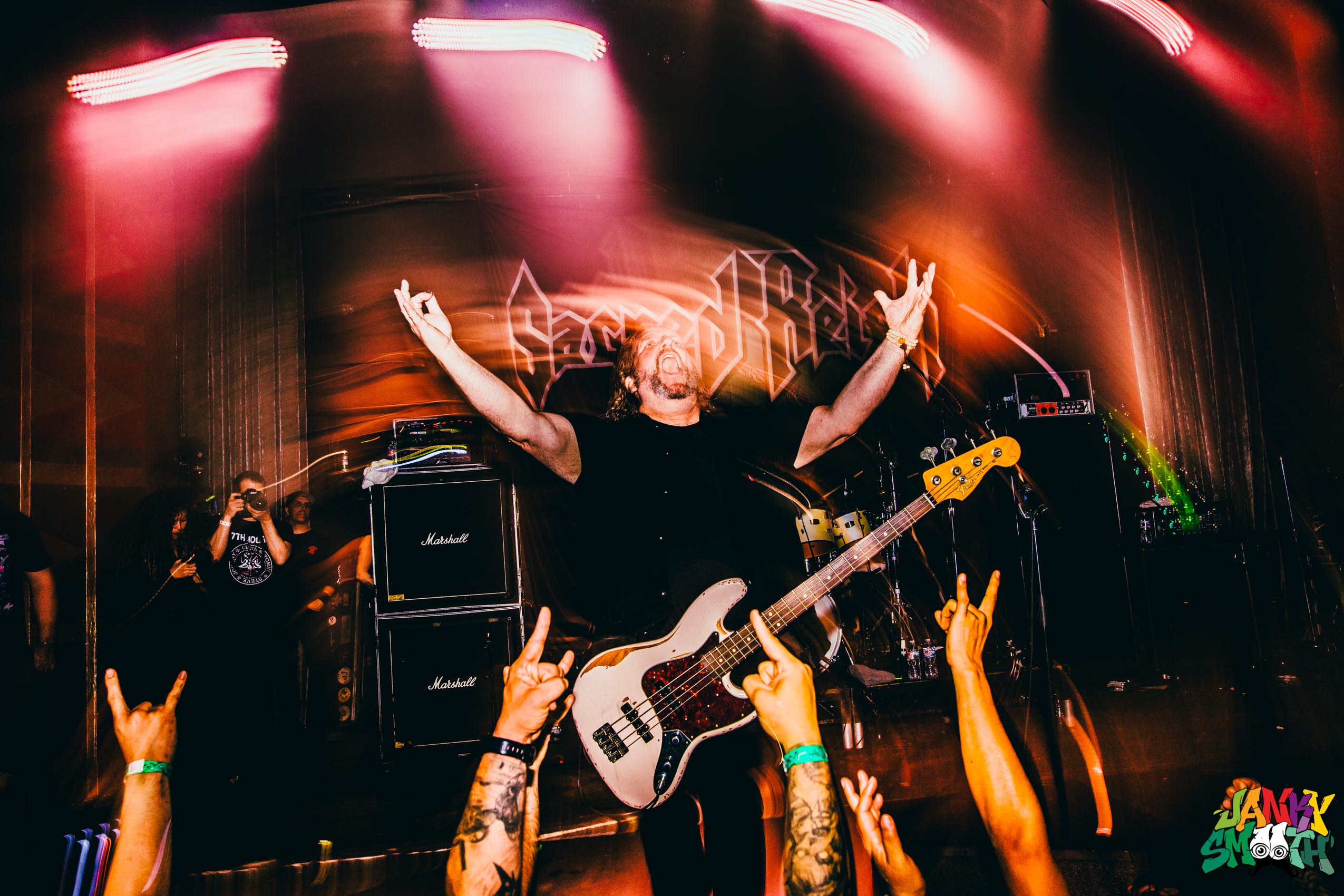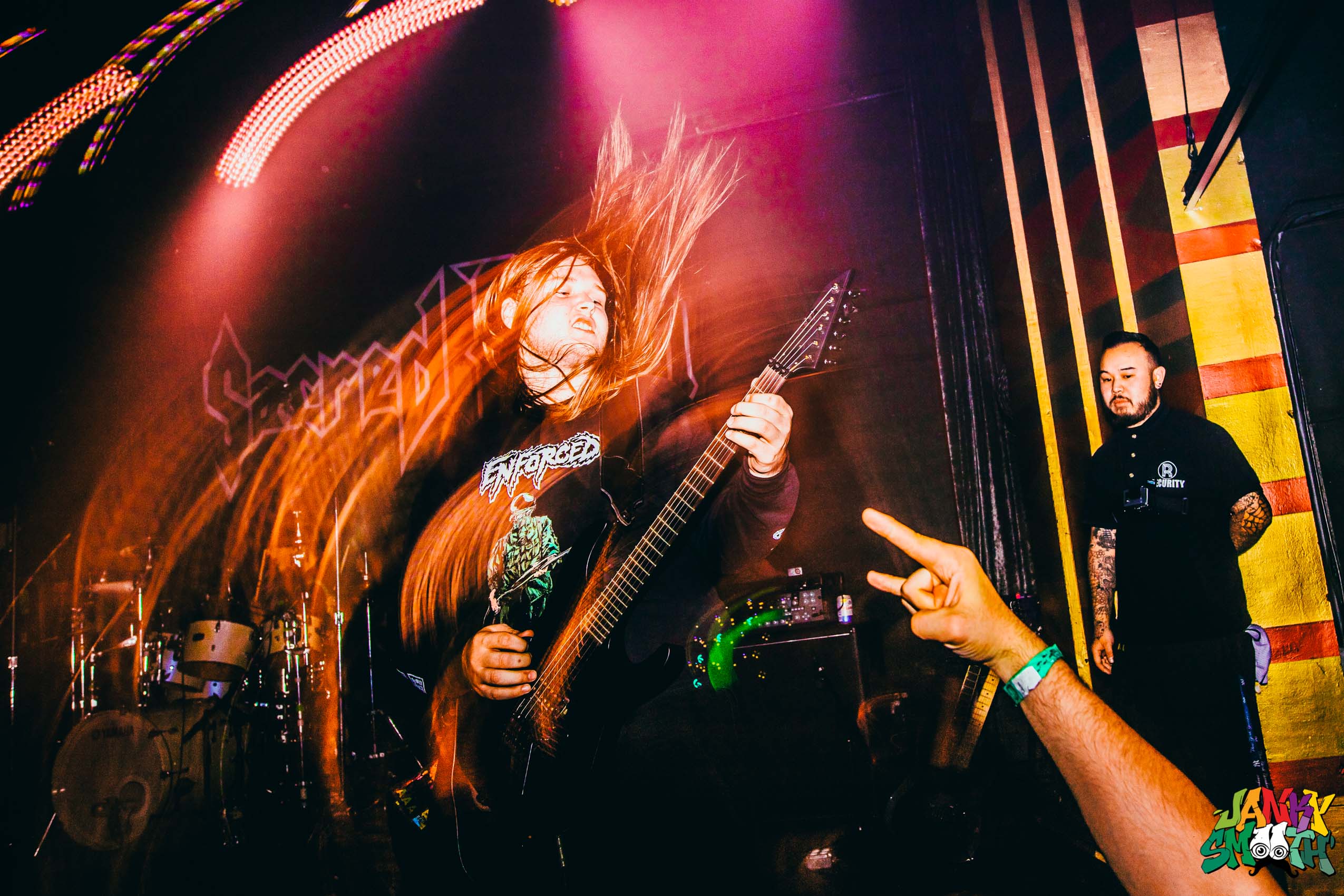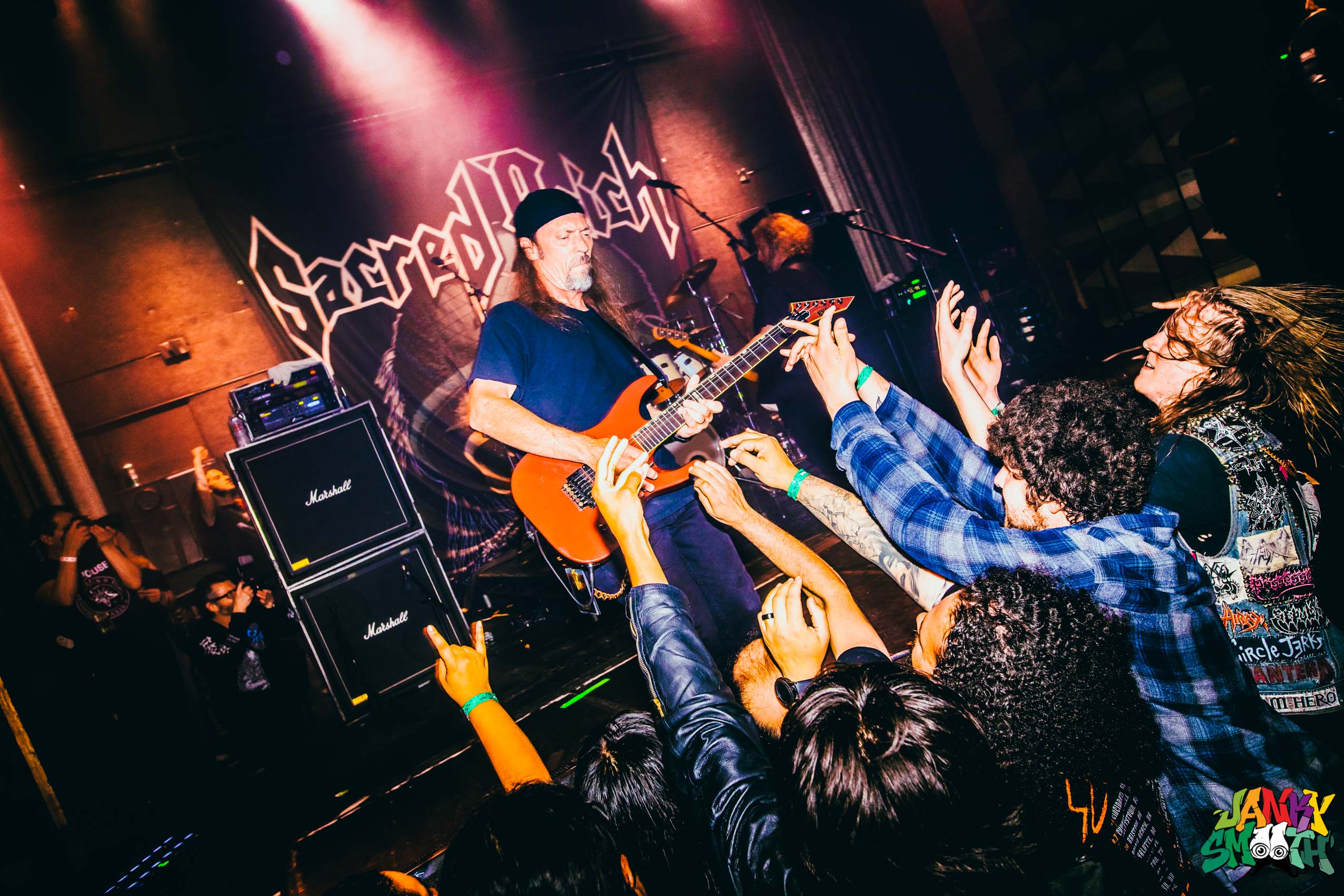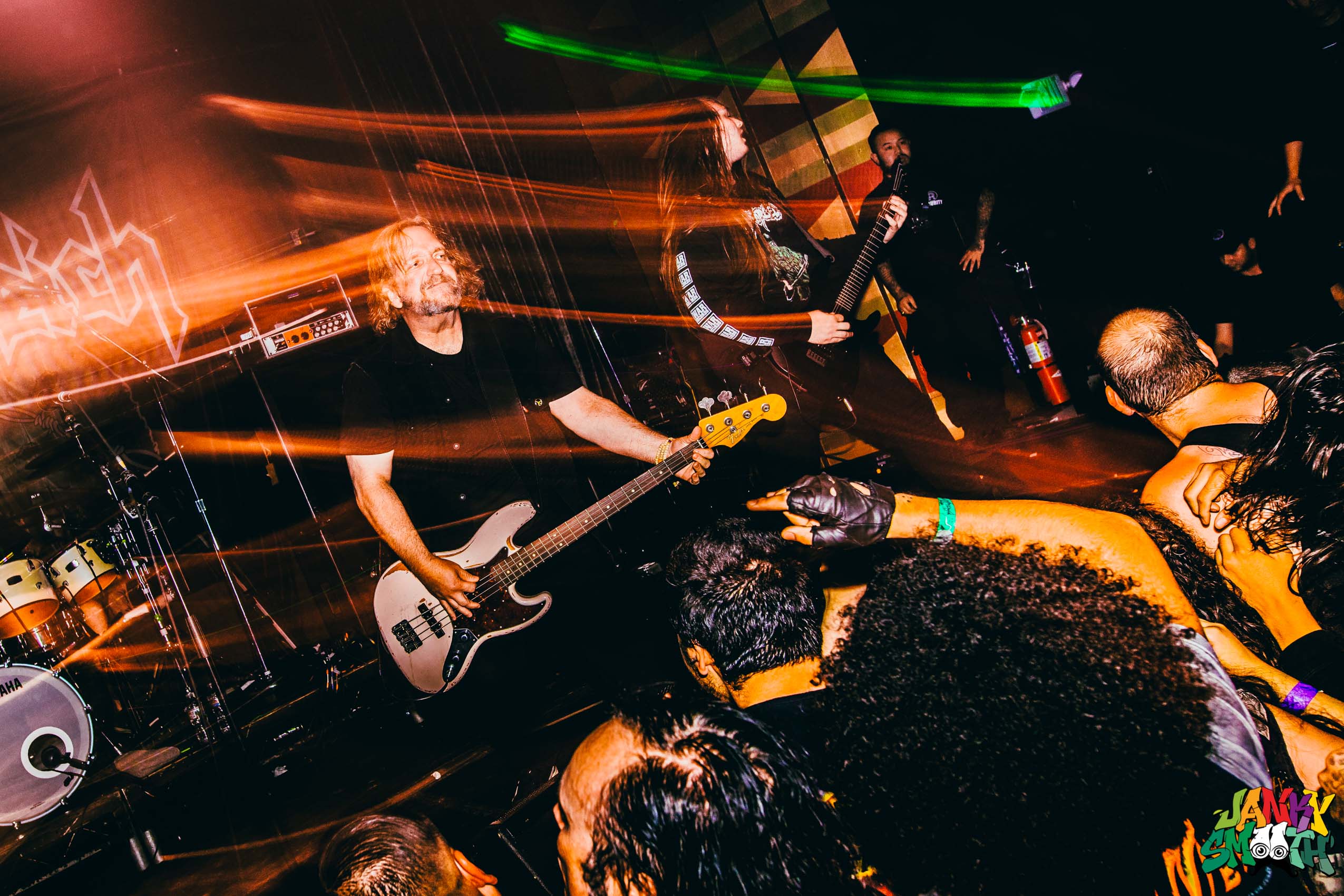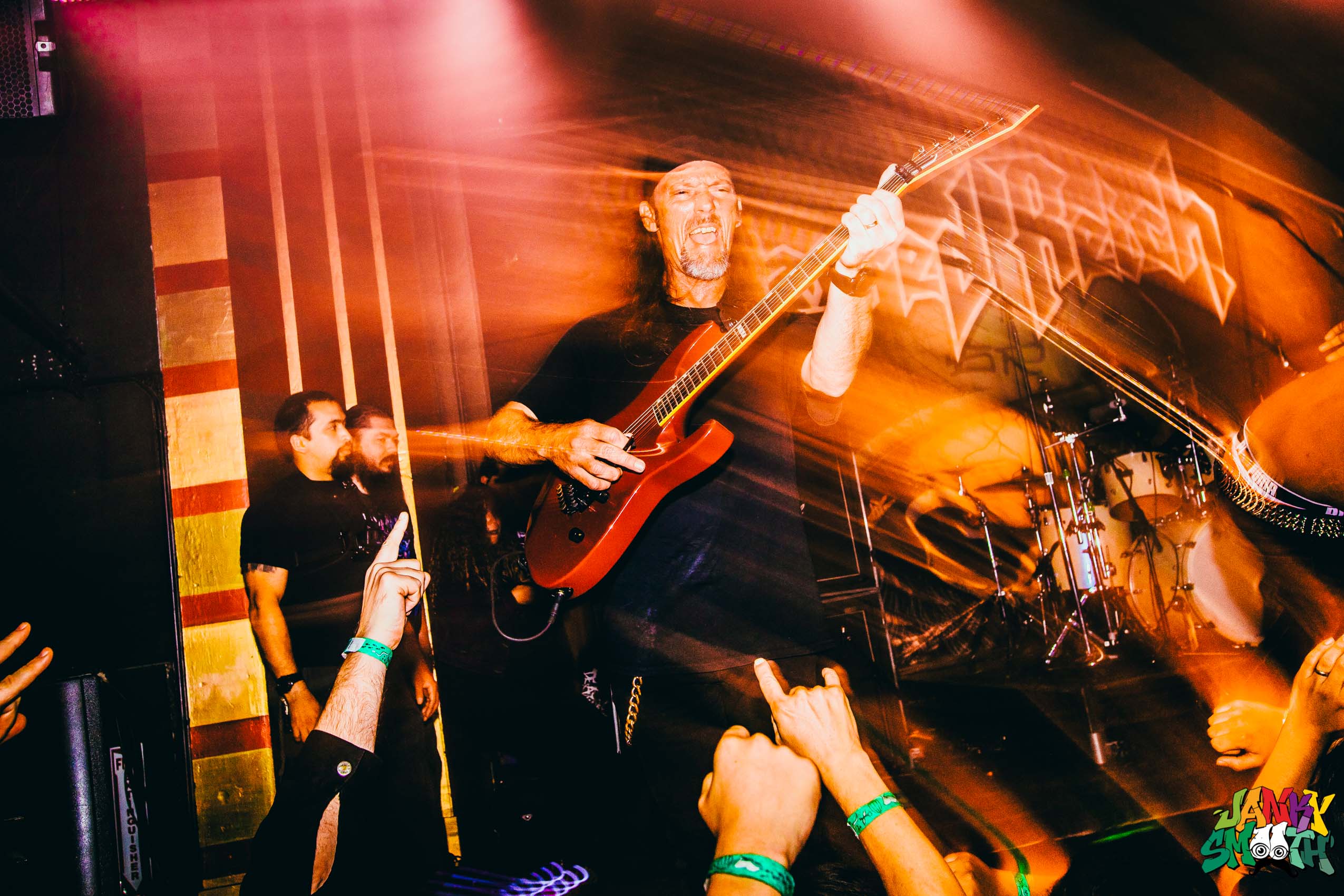 Words by: Rob Shepyer
Photos by: Dillon Vaughn