The Next Wave of Sound: Girl Pusher & Model/Actriz at The Hi Hat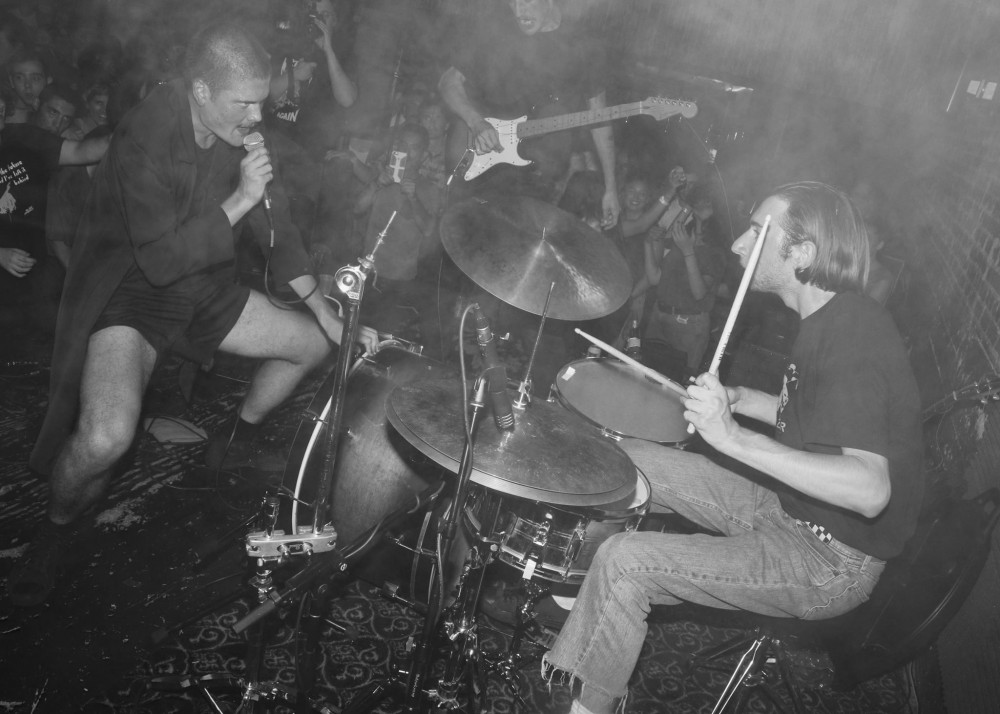 Great things happen when you're motivated to support and be of service to your fellow wo/man. When Julian and Luis of Penniback Records asked that I come to The Hi Hat to check out their new band, Matter Room this past Sunday, I felt the need to move the obstacles which stood in the way of my attendance to their show. God damn was I rewarded for that. I was rewarded by seeing two bands I had yet to see live- Girl Pusher and Model/Actriz.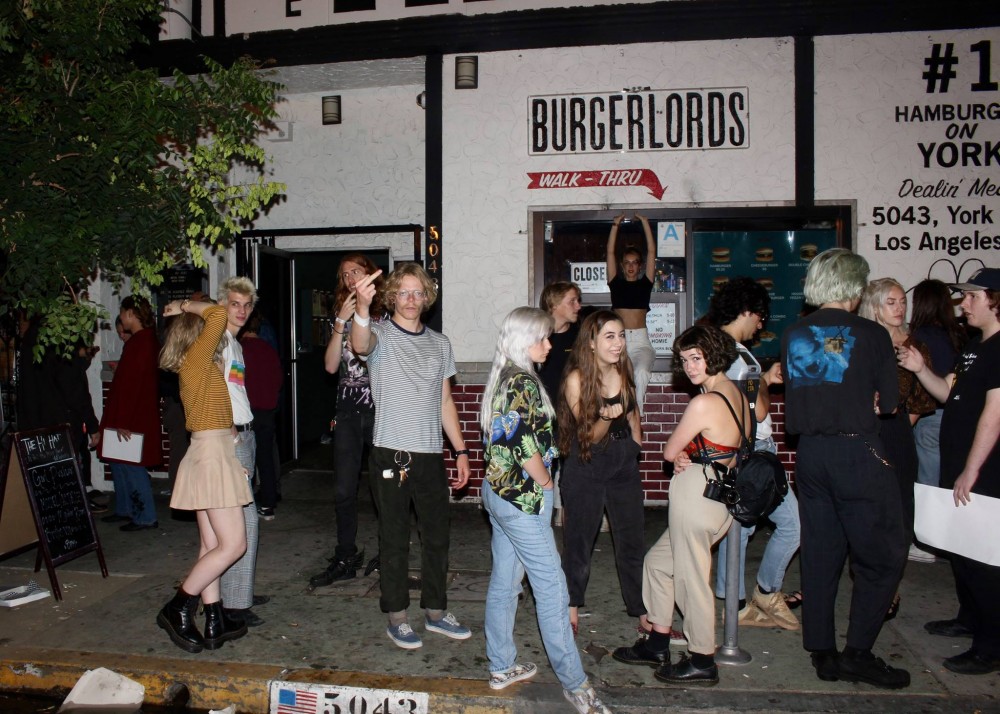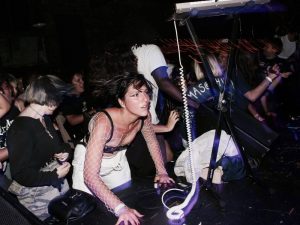 I had no idea what to expect from any of these bands and I LOVE that. Kind of like seeing a movie and never having seen the trailer. My brain is on some kind of default because I seem to always assume that new bands are part of the never ending psych/garage rock revival that seems to be happening in every city in the world right now. It's not that I'm sick of the psych- it's that I'm less interested in things that are predictable and formulaic. So many people create or consume art based on what's popular or common and I'm always looking for the uncommon.
Example:
Meatbodies first album = unpredictable and exceptional.
Meatbodies second album = a second rate knock off of recent Ty Segall releases (sorry guys)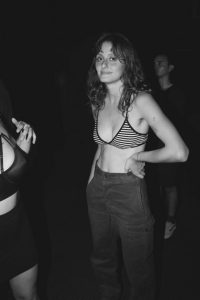 So because of the much deserved success of the Burger and Loli labels, Los Angeles is inundated with Fender twin reverb amps and expansive effect pedal boards that are so populated with components that all the blinking LED lights on the stomp boxes of just one lead guitarist could light the way through the darkness of a new moon in the desert… or something. But I AM interested in what the music sounds like when the acid turns on you and there definitely ARE bands that are making music that is focused on the harder side of psych.
That's why when I left The Hi Hat after the last band on Sunday, I left with the kind of satisfaction and excitement that one gets when they see something extraordinary, on a night in which expectations are low.
Unfortunately, I got to the Hi Hat too late and missed Matter Room and that was definitely a bummer since they were the reason I made my way out east on this Sunday night. When I got to The Hi Hat, Julian and Luis and crew were kickin it outside so I knew I had missed it. Nonetheless, I received a warm hello and watched Julian panic and run inside when he realized that Model/Actriz had taken the stage… so I followed him- and my life has been enhanced exponentially as a result of being inside the Hi Hat for that set and the set that followed.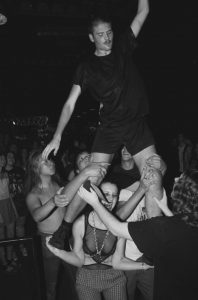 Model/Actriz put out a record on Danger Collective last year but in all honestly, I hadn't heard it. To tell you the truth, I don't know what the hell to call or label Model/Actriz and when that happens, it's my jam. Model/Actriz sound like some hell bound, early works version of L.A. darkwave/noise band, HEALTH… but with an incredibly charismatic singer, Cole Haden who was quite literally swinging from the rafters by the end of their set. Model/Actriz offer a much more technical, rhythmic jam by corrupted youth for corrupted youth. They have the vibe of another band I saw earlier this year, Dreamdecay from Seattle. Model/Actriz have shed the bellbottom and paisley image if favor of the scarier side of psych, if you can use the psych moniker at all. In fact, Haden seems to opt for comfort rather than style and function over form. It might be the first time I've ever seen the singer of a band wear simple, black basketball shorts since Axl Rose wore biker shorts on the Use Your Illusions tour. Drummer Ruben Radlauer is quite a melodic drummer with 4 on the floor and a liberal dose of toms and a Fugazi-esque penchant for using the rims of the drum heads. By the end of their set, the axe of guitarist Jack Wetmore was a frizzy mess of broken strings like barbed wire protecting his jams from unoriginality while bass player Austin Corona adds to the dissonance with low end groove as Haden eye fucked the audience throughout when he wasn't crouched next to his effect module, twisting knobs as foreplay to the after party.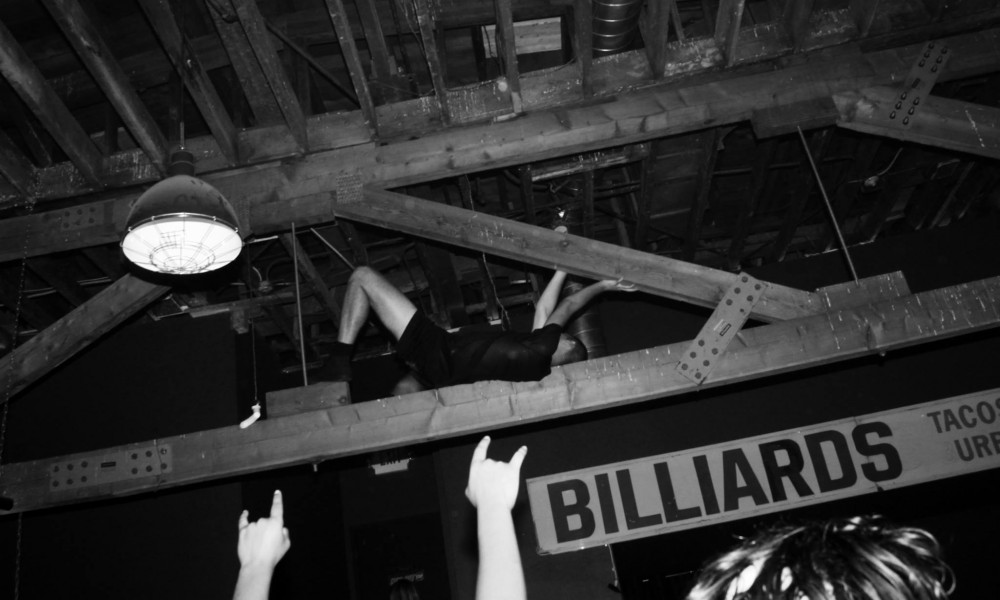 Model/Actriz seem appropriately disgruntled at the state of the world, just as happy to ejaculate into a glory hole as a warm body to send their message of fuck the world through their highly original sounding songs.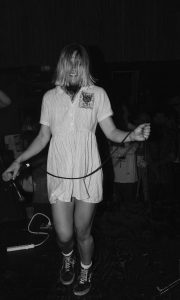 On my first look, Girl Pusher seem like the type of act that even the once all powerful, presently impotent major label A&R reps would fall all over themselves for, only to realize vocalist Gabby Giuliano would beat the fuck out of Katy Perry on the red carpet rather than smile and pose with her for the media and label bosses. She is Grimes if she just stopped taking her anti-depressant. She is Alice to drummer/producer Jarrod Hine's Ethan who's also Ringo if Ringo bashed his own head on a crash cymbal during a live performance. They aren't exactly darkwave or EBM but there are hints of all of the above while remaining supremely original in the final product. There is a kind of history of electronic music in Girl Pusher tracks that summarizes and expands while screeching of the injustice of youth and the world while rejecting SJW's and their cannibalistic tactics. One could easily imagine Gabby some years ago as she played with Abelton for the first time in her room, ripping her teddy bear apart and setting her Barbies on fire in a rejection of every paradigm. Crunchy digital drum hits with bulbous bass lines lay the foundation of their live show. And just when you think this Girl Pusher group is an artistic expression of serious and maybe even humorless people, someone triggers an original arrangement of Better off Alone, a turn of the century, pop EDM track by Alice DeeJay of all people. I would guess that is a song that a maybe 5 year old Giuliano garnered some early inspiration from but that is unverified.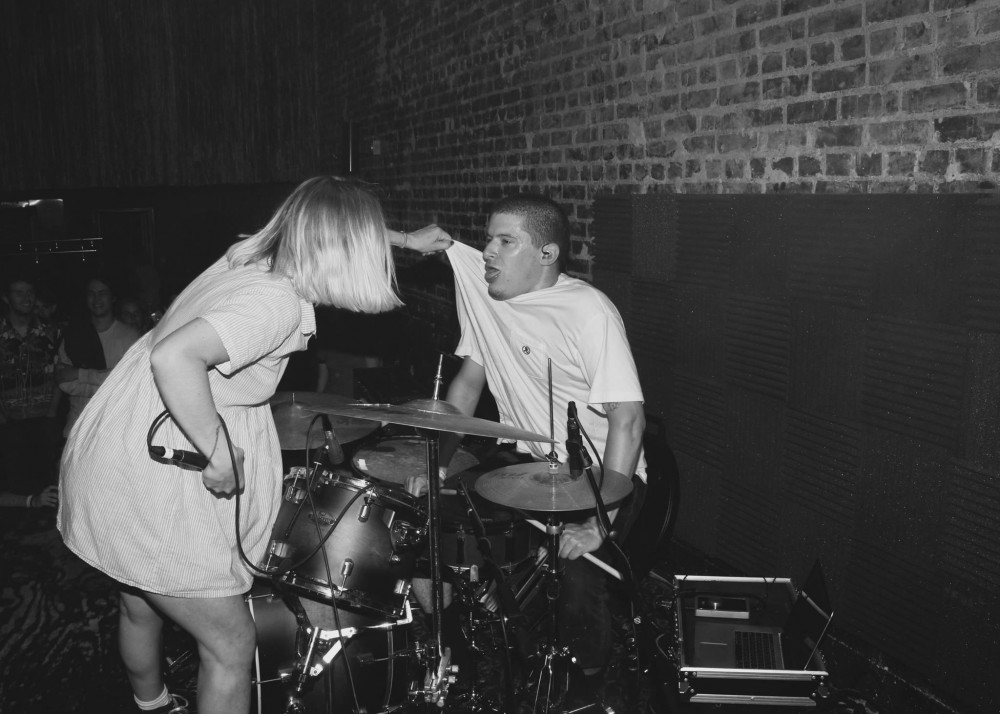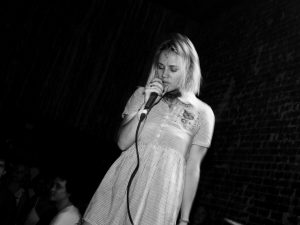 So as the sound of the scene evolves into the next wave, I think it's safe to say that every band is a garage band- a distinction of a genre that is as arbitrary as the word "indie" to label an artist. Because let's face it- with the music industry gasping to stay alive by only releasing relatively benign sounds that emit from music for the lowest common denominator, ALL THE MUSIC WE LOVE IS INDEPENDENT MUSIC. Also, I think that Girl Pusher, Model/Actriz and Matter Room are pretty fucking psychedelic without the need for paisley or liquid light shows. Labeling art or music doesn't necessarily bother me. What bothers me is when shit becomes predictable and what I love about start-up record labels like Penniback and Danger Collective is that they are not that. They seem to have their pulse on emerging styles and offer their hand in friendship more than they do to shake on a deal.
If Girl Pusher, Model/Actriz and Matter Room are a preview of what's to come then we need not fear that the well will dry up anytime soon. As long there is angst and vibrations emit sound then this no man's land of business in music should continue to produce art that goes against the grain. After all, what do we have if we don't have legions of youth trying to develop something that is there own by pushing back against expectations and the predictable.
Words: Danny Baraz
Photos: Cameron Pagett