Satan's First Born: Possessed at the Whisky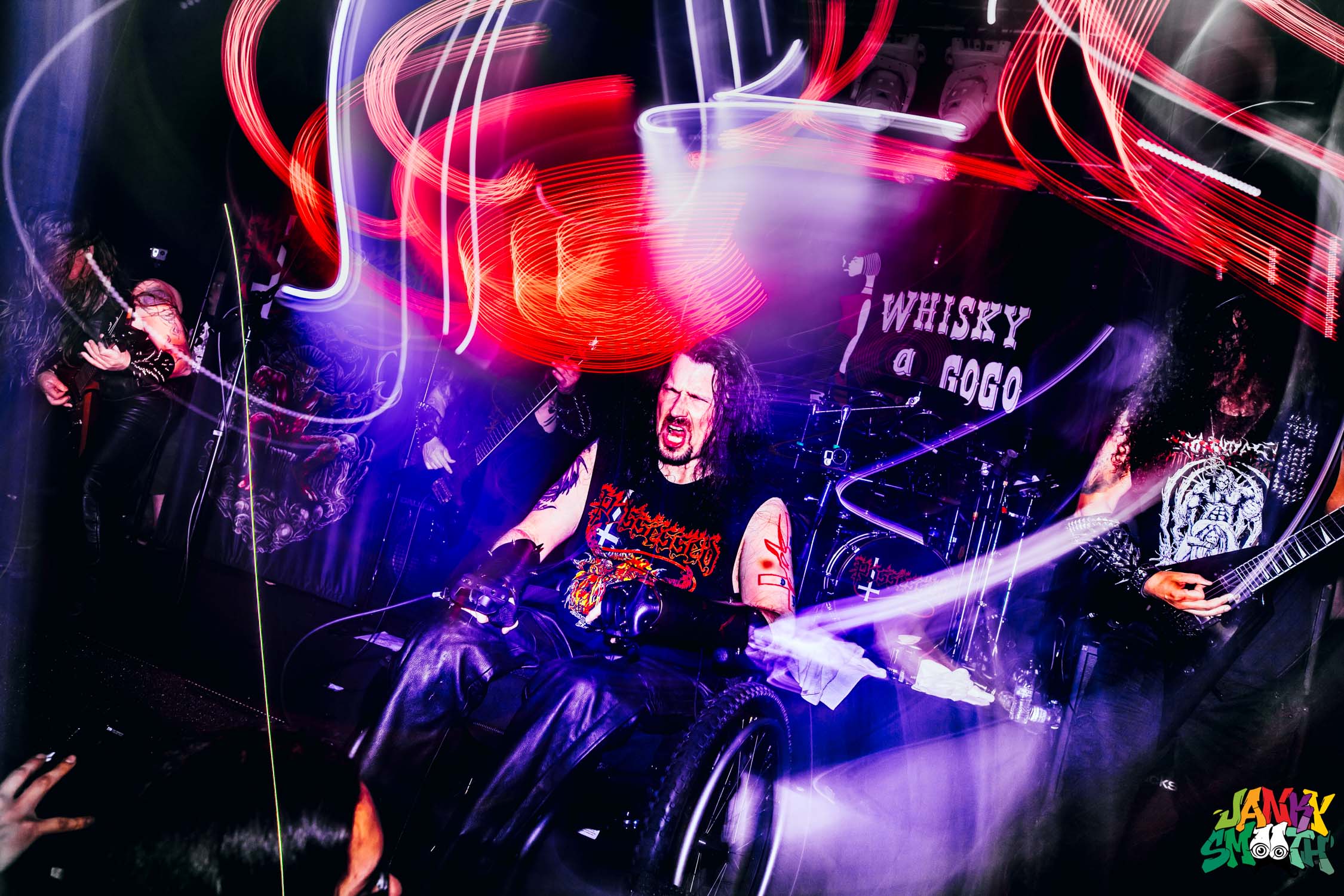 Anton Lavey's church of Satan could've only happened in San Francisco. They have a certain way of playing with ideas in Northern California that they can deal in evil and sin while not taking themselves too seriously but also not being perceived as jokes. Anton Lavey's dream of a new world based on humanist principals was so unapologetic that it could invert any cross. It's no wonder, that these two forces, satanism and good ol' fashioned San Franciscan California dreaming, contributed to the birth of death metal in a band called Possessed.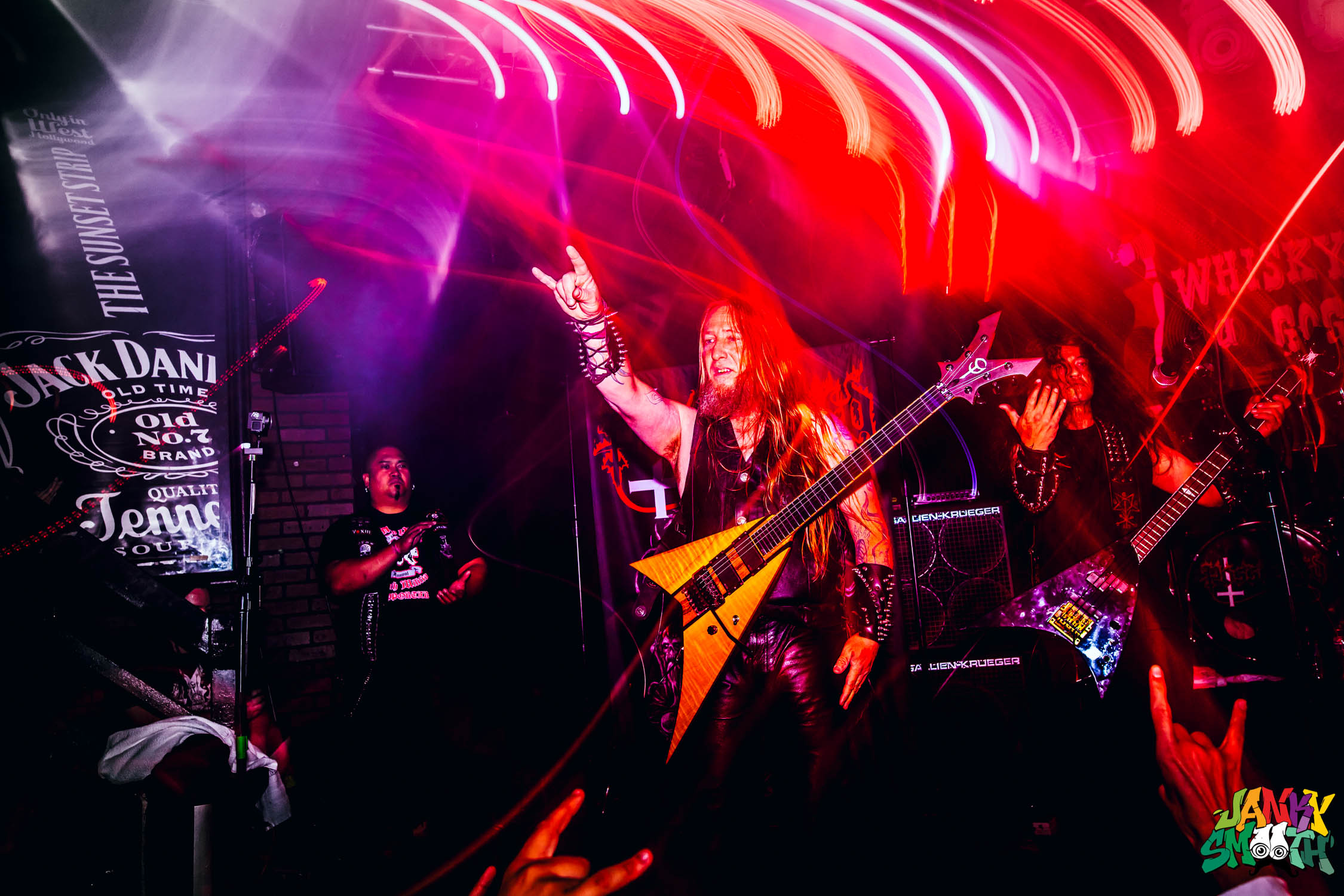 Whether you debate death metal crawled out of the San Francisco bay or Tampa bay, we are all in agreement that Possessed's singer, Jeff Becerra is an icon of the genre. You feel power and wisdom emanating from him when he's working a stage. His vocals shoot out in bolts, they're not quite guttural but it's certainly signature death. It delivers the satanic, thought-provoking, and ominous lyrics home, as if a dark wizard were singing.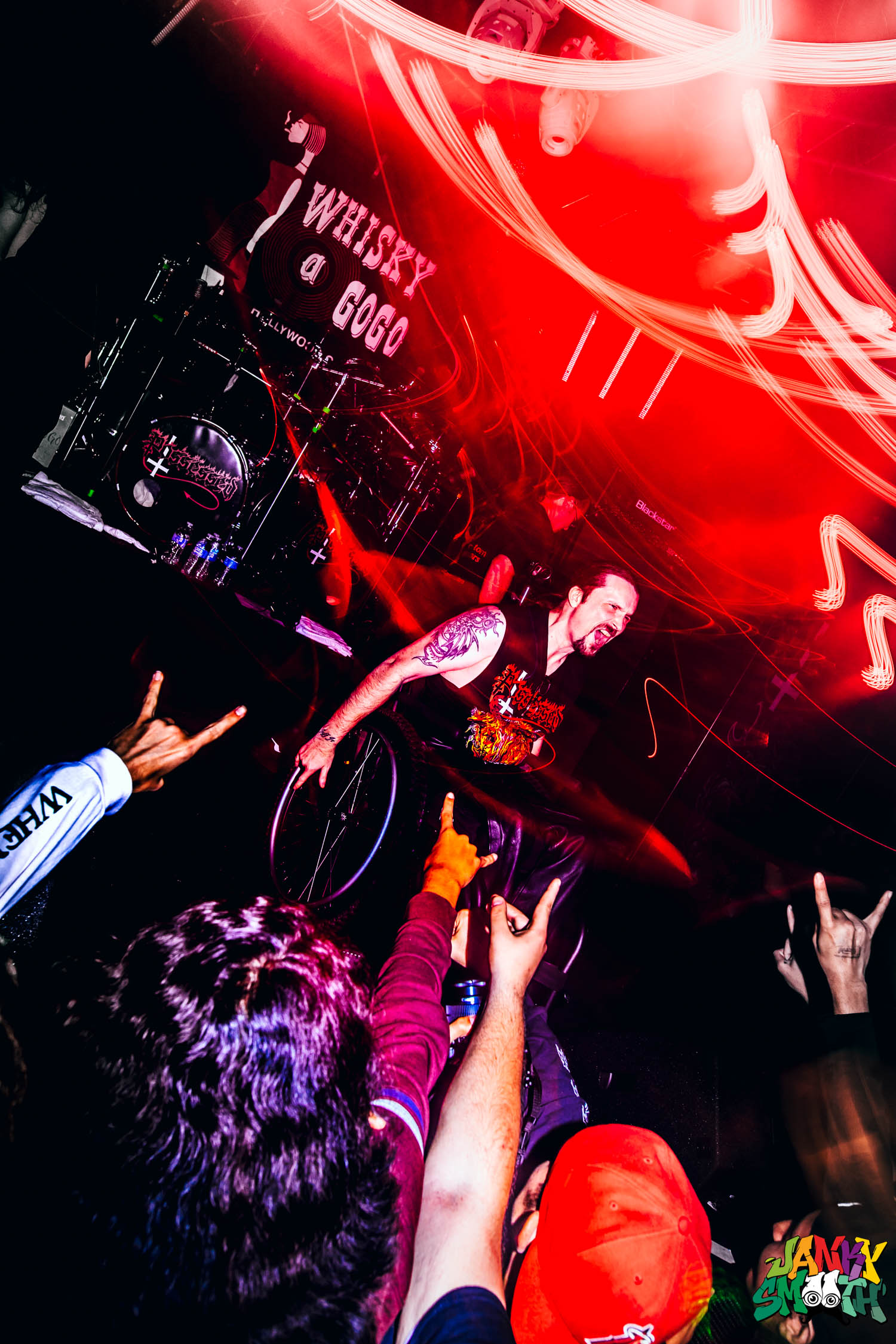 Possessed began in 1983 and after breakups, reformations, lineup changes, the band has not only persisted until 2019 with Jeff retaining a youthful energy and charisma, they've evolved and even signed to Nuclear Blast to release a new album coming soon. Possessed were tempered by fire.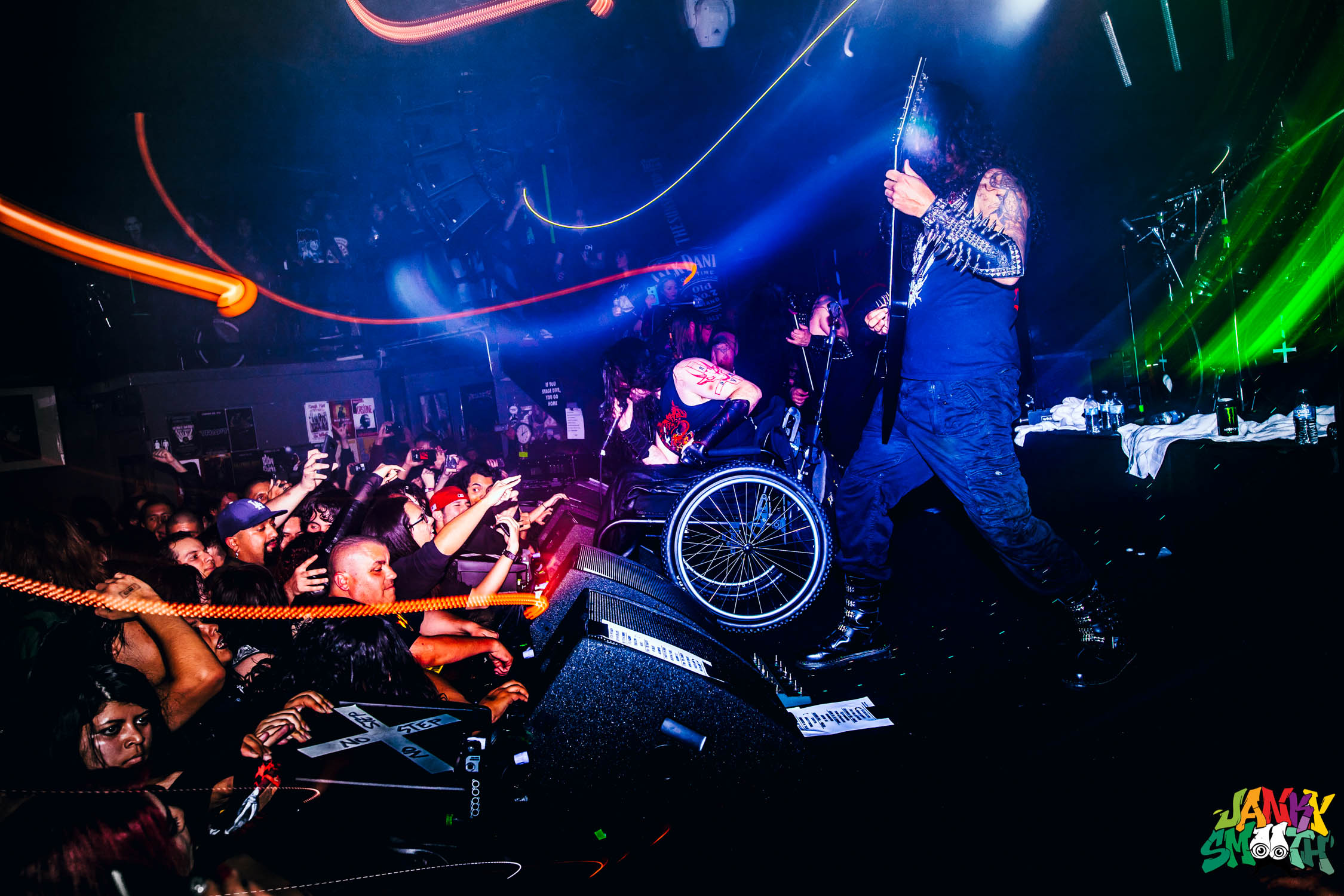 In 1985, under Metal Blade, the band released their most iconic album Seven Churches, exploring themes like satanism, horror movies (the Exorcist), and the album's namesake, the seven churches of revelation. Seven Churches belongs in the cannon of heavy metal and will never be forgotten as an influence to extreme bands of every metal subgenre.
I've seen just about every major American death metal band perform in the last few years and I can say without a shadow of a doubt, Possessed is hands down the best one still going.
That's why I knew I had to attend their Whisky show the moment I saw it announced. I saw Possessed a few years prior at the Whisky and never before had I seen a band control and destroy that venue quite like they did. We were all crushing each other like a rudderless and crashing sea of bodies. That's optimum pit descriptors.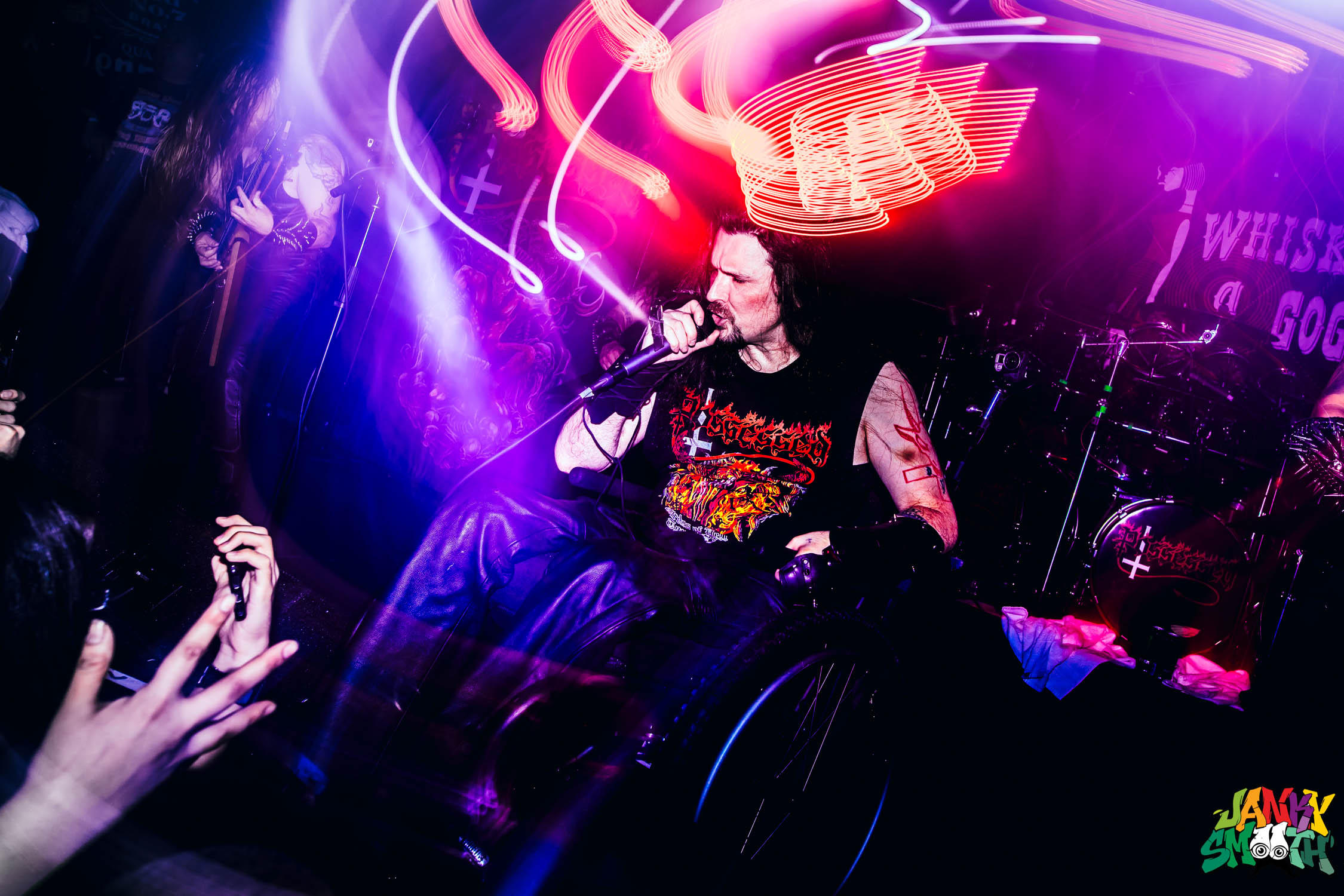 The first band I arrived to see was GraveDanger, a classic metal outfit that I heard a lot of hype about. Part of the attraction is lead singer, Dominic Citrino's character with his large 80's heavy metal hair, exposed chest hair, metal cock plate, and Japanese rising sun guitar. This band represents everything that is pure heavy metal. Their riffs slay and their vocals soar over any ruckus they create. These elements combine to make an experience that is nostalgic and necessary to the very survival of heavy metal. Grave Danger are warriors fighting the good fight and proudly flying the heavy metal flag.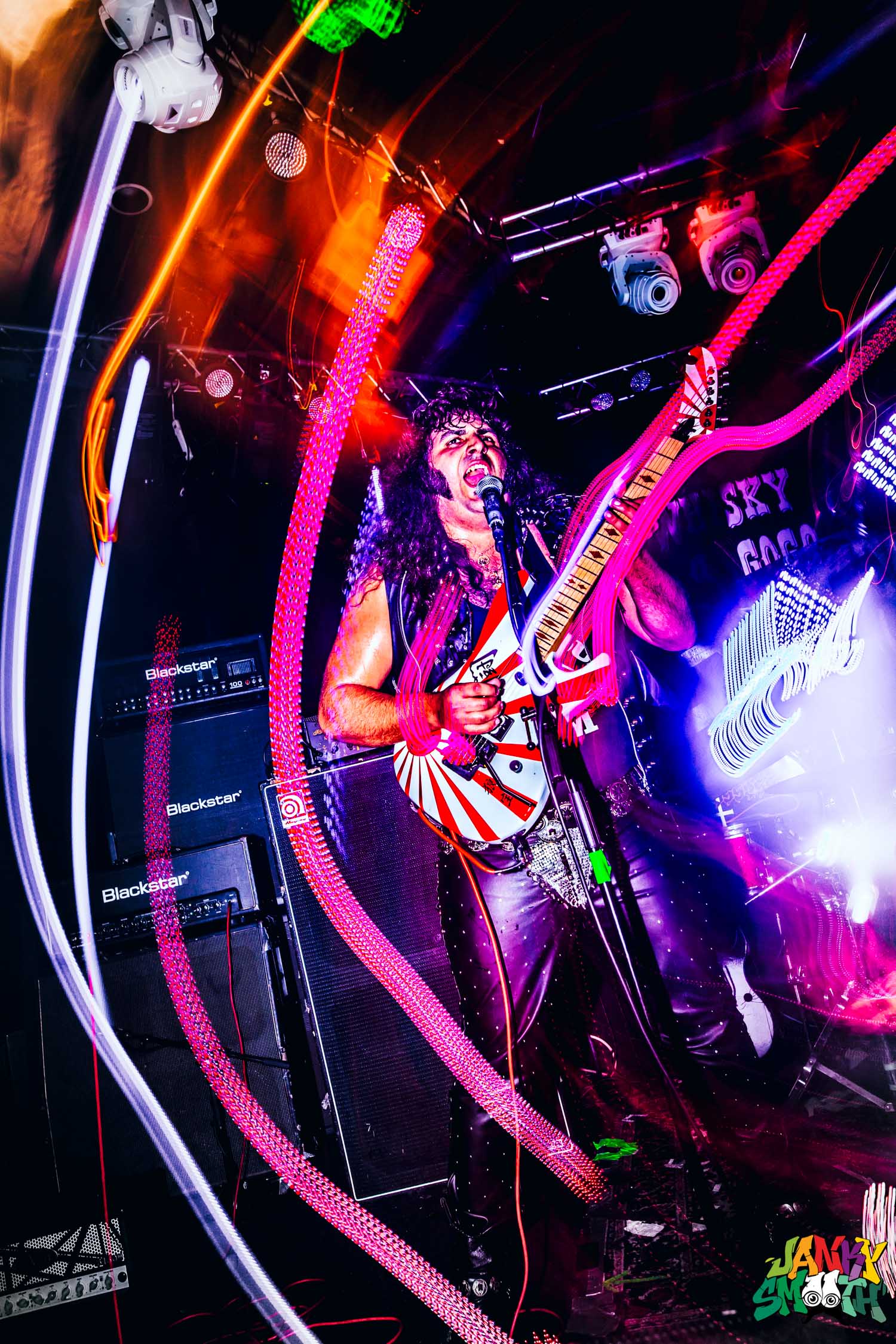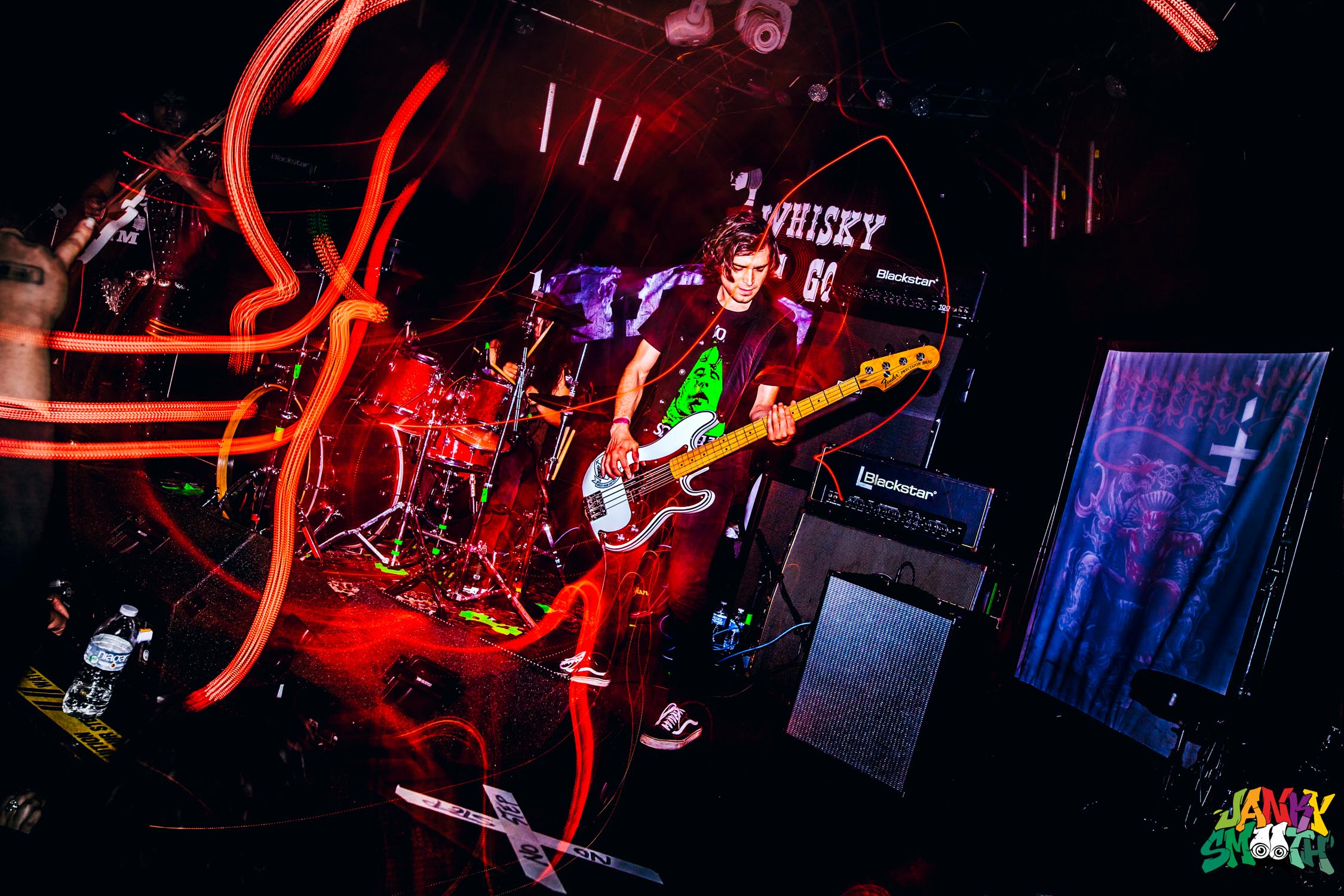 Dark as Death opened directly for Possessed and eased the Whisky into the death metal mood. They were brutal with chugging guitars, lightning fast drums, and vocals that could sand your skull to dust. With modern death metal splintering off into so many sounds that don't quite resemble the original inspiration, this band reenforced that the original sound is timeless in its brutality.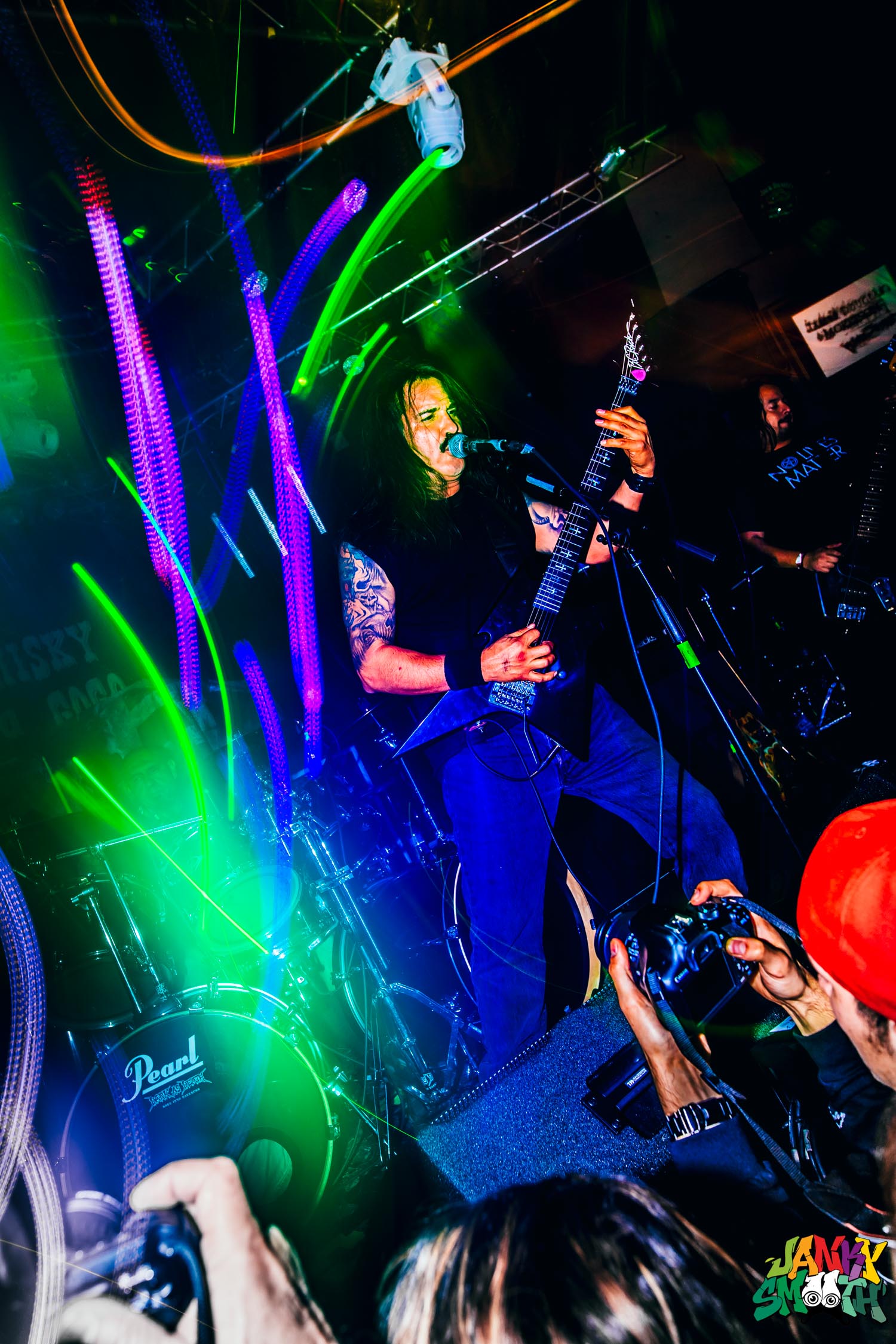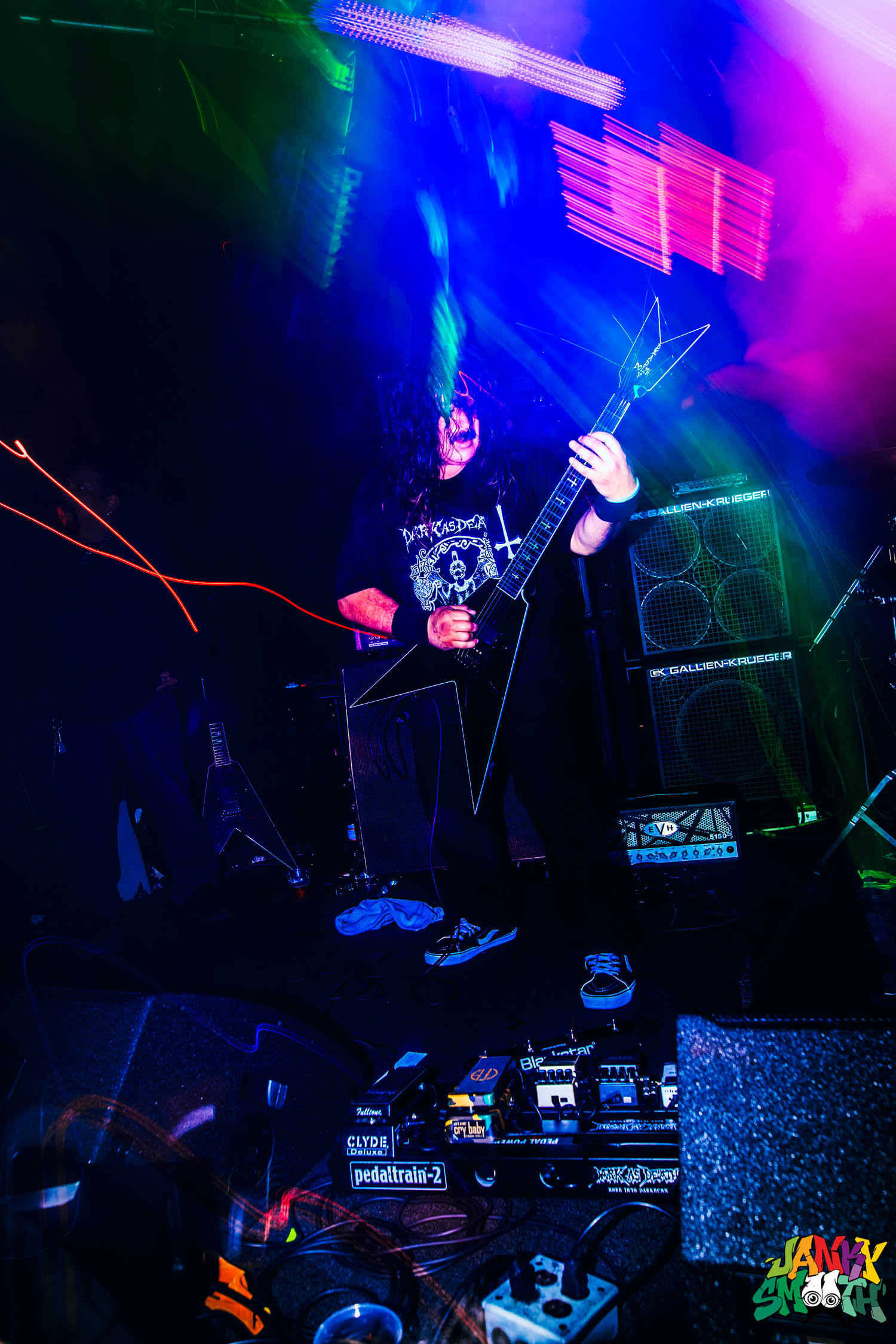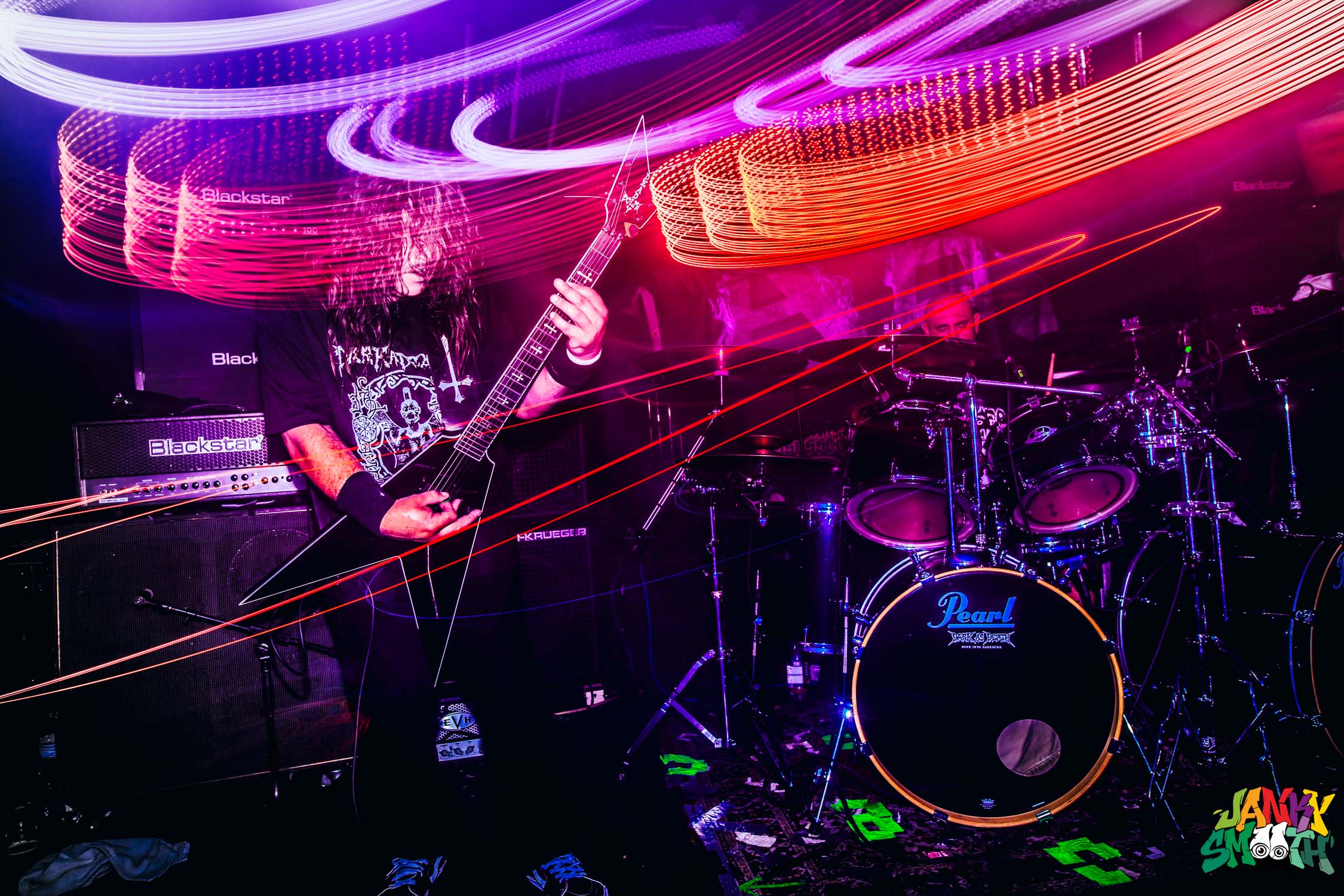 As soon as Jeff got on stage, the audience began churning like a black hole, crushing all gravity and light that dared enter its pit. Your only choice is to give up control and release yourself to the herd's desires which are dictated by the band.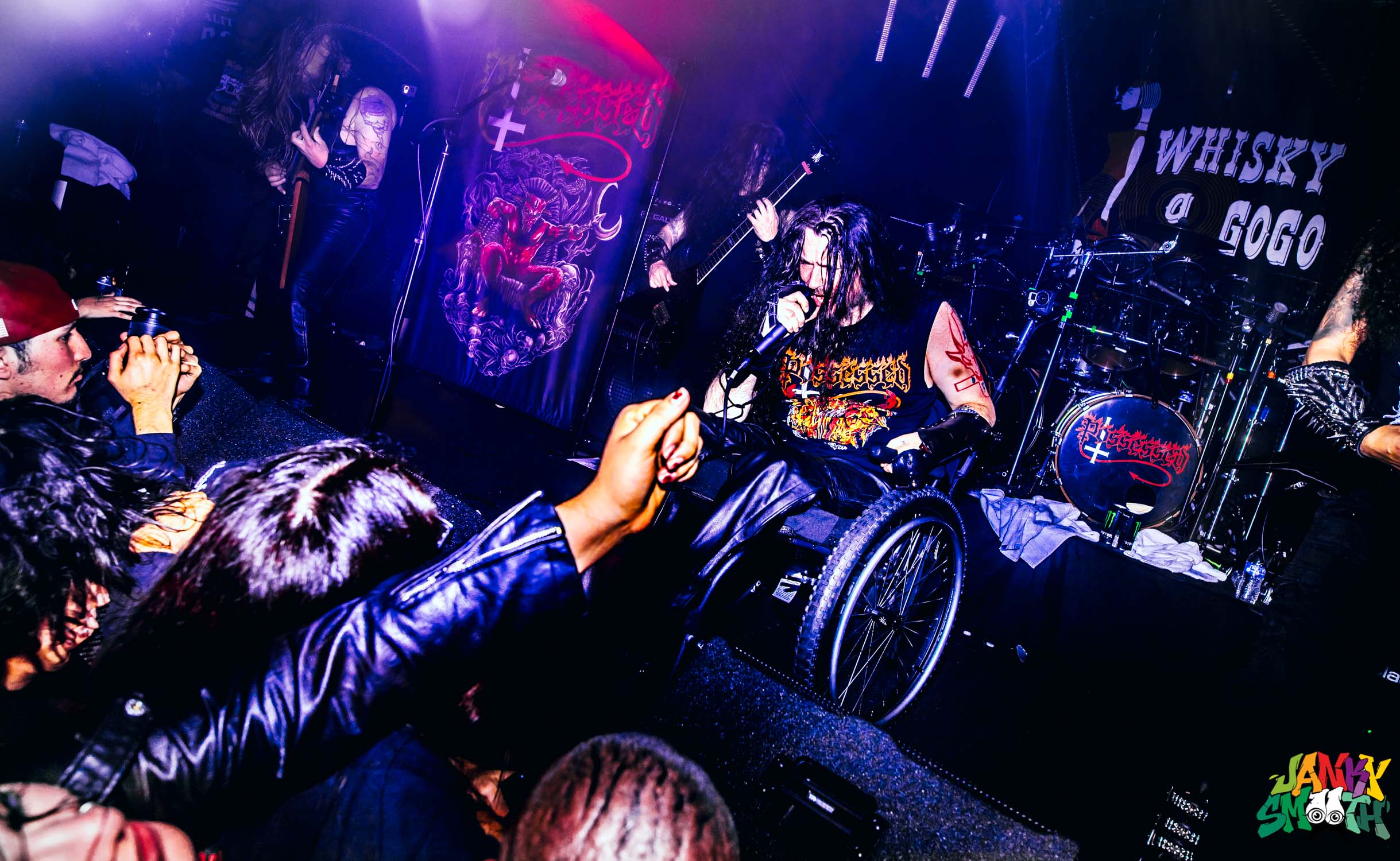 Fuck, man…. Possessed are so epic live. The sound just feels evil in a way that tickles your nerve endings. If any music could split a fissure in the Earth so that a demon could emerge, it would be Possessed. The sound embodies each element of the four horsemen of the apocalypse. I say that without hyperbole. It's got the desperation of famine, the sweep of pestilence, the morbidness of death, and the violence of war, all in one.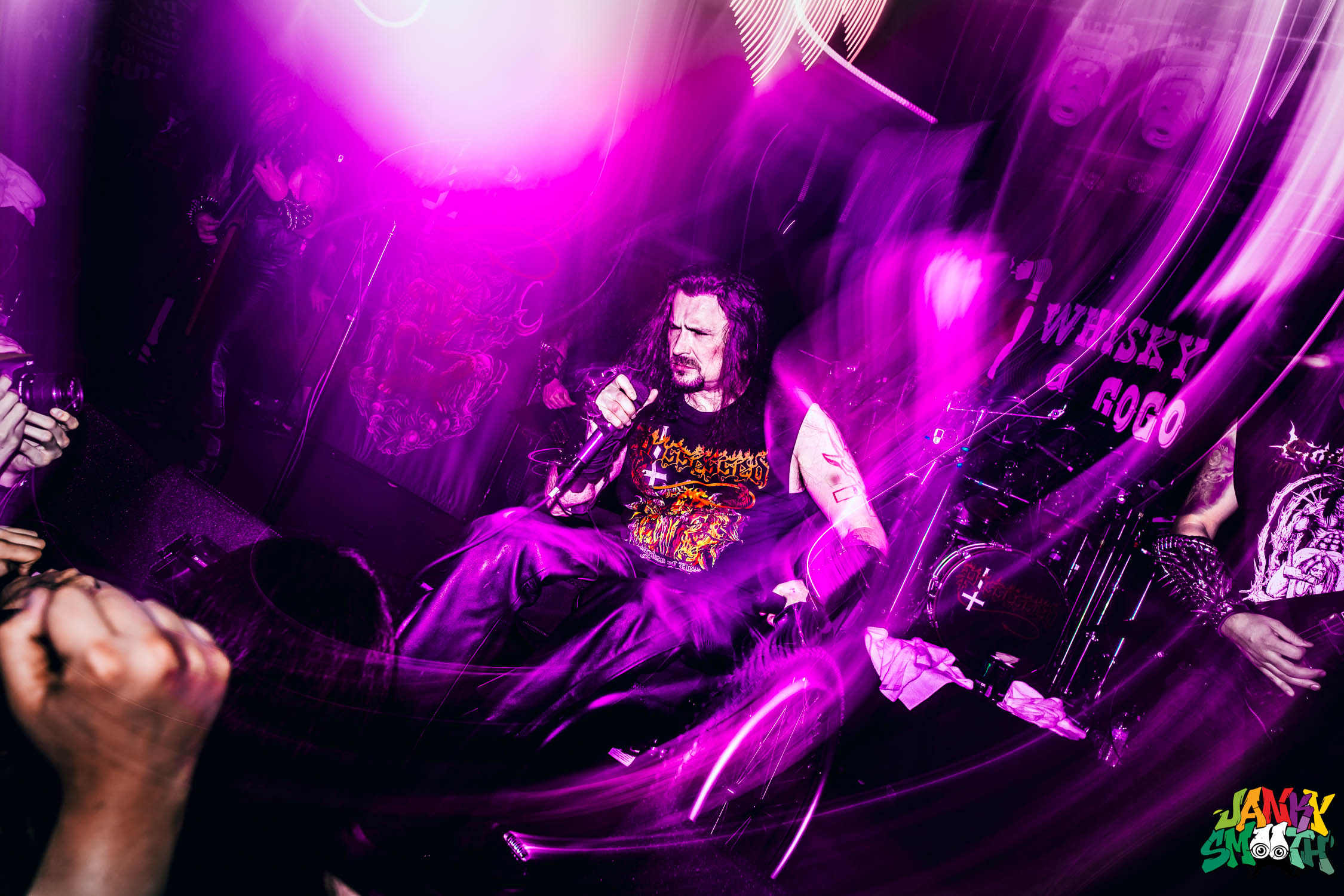 Specific songs that absolutely ripped were "My Belief", the new songs "Abandoned" and "Shadow Cult", "Storm in my Mind" which Jeff prefaced was about the shit load of drugs he used to do, and the two closers "Seven Churches" and "Satan's Curse".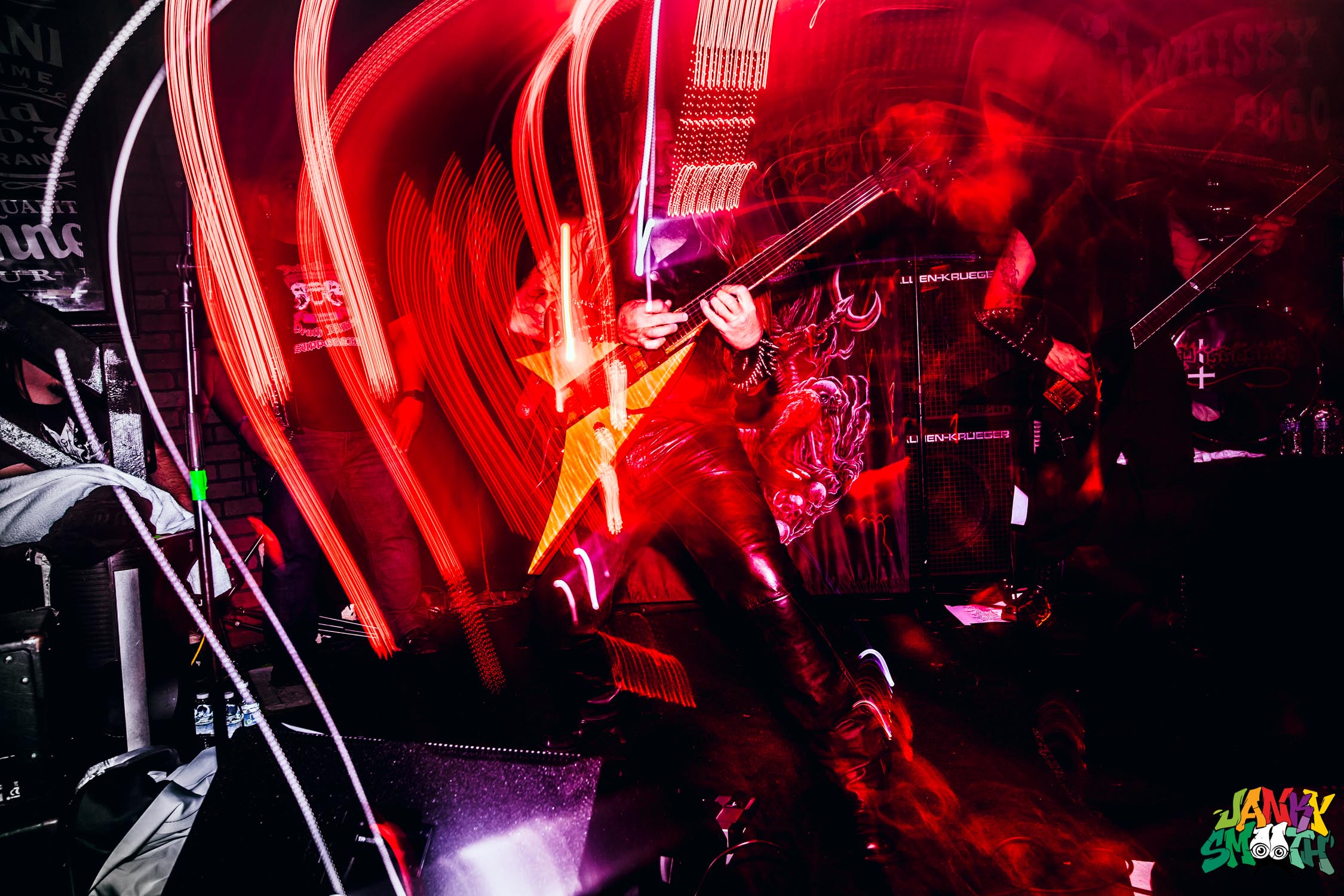 This show marked the Whisky's 50th birthday and it was an honor to celebrate that half a century with a band that turns the venue upside-down like no other. Horns up for Possessed for making metal more extreme at one of the many moments in history when squares thought it couldn't get any more sacrilegious. I predict their new record will be incredible, one of those veteran new releases that shows you they haven't lost their magic, not even after 36 years.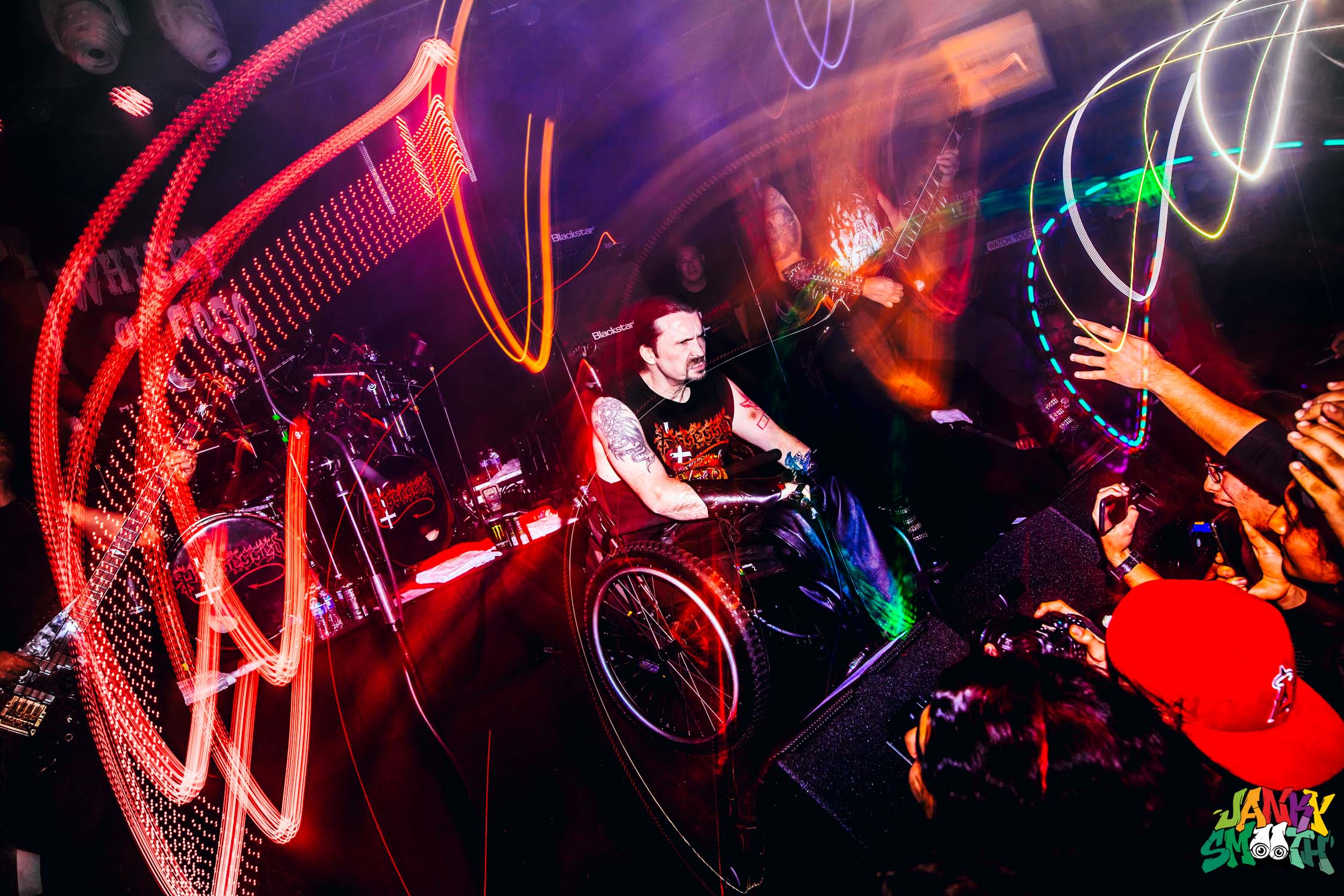 Words by: Rob Shepyer
Photos by: Dillon Vaughn