Decibel Metal & Beer Fest Pre-Party: Armored Saint at the Troubadour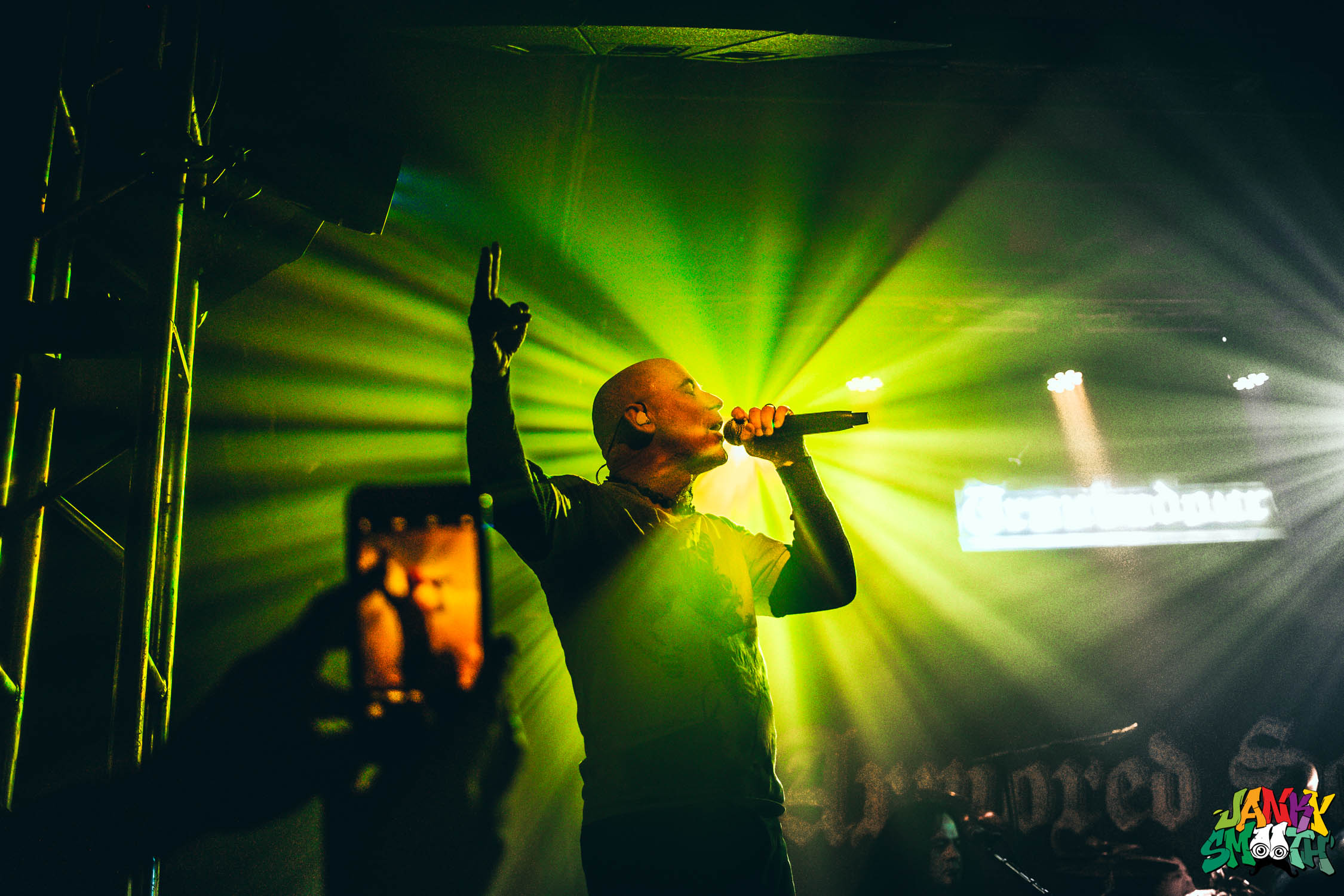 Decibel Magazine brought out a slew of amazing bands for their wild Metal and Beer Festival weekend which featured Testament, Power Trip, Godflesh, and culminated with legendary proto-black metal front man, Tom G. Warrior's Triptykon, playing a set of Celtic Frost classics. My Metal & Beer Festival weekend began the Friday night before the festival with a pre-party at The Troubadour which featured big bands on a small stage, headlined by Metal Blade records' legendary Armored Saint.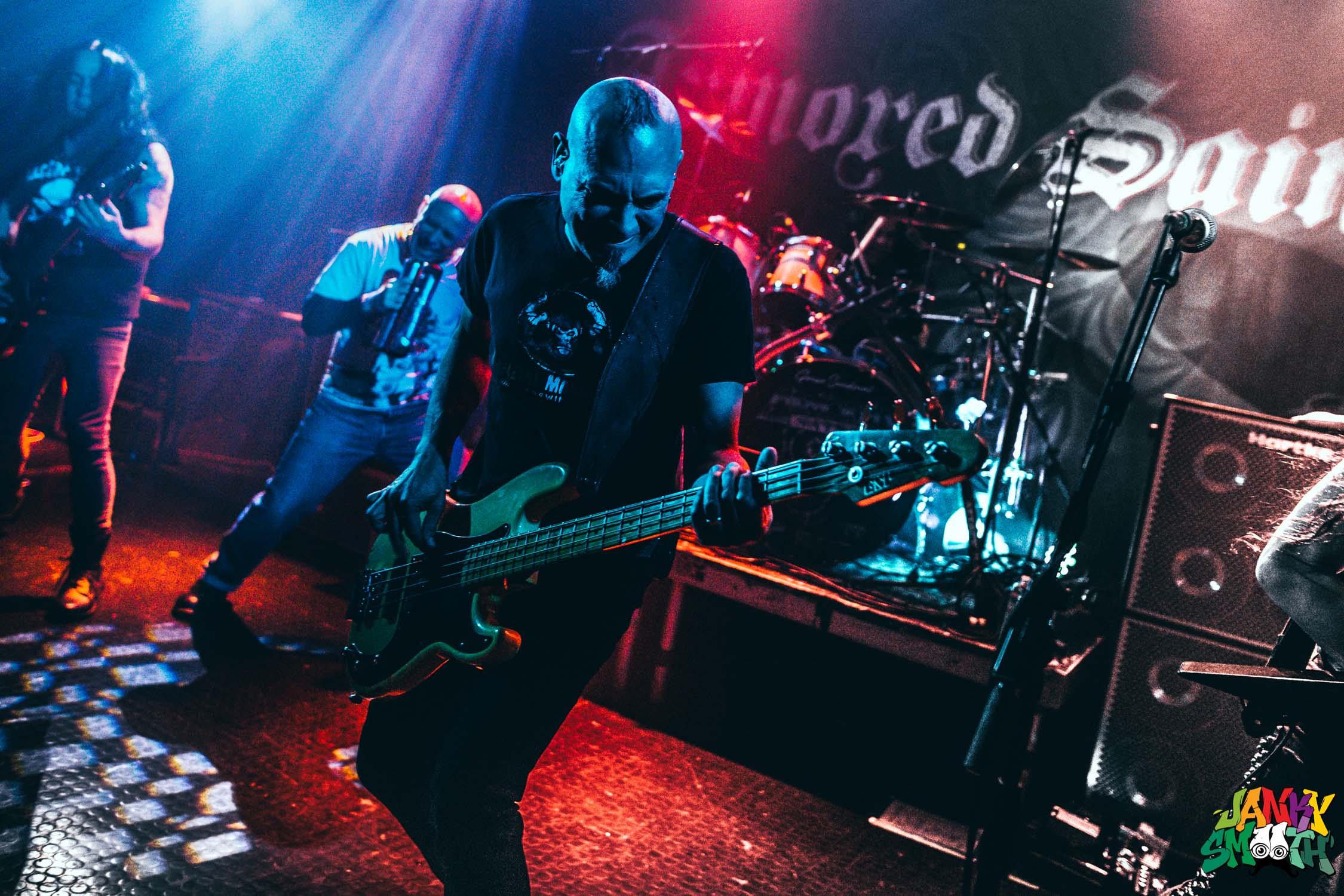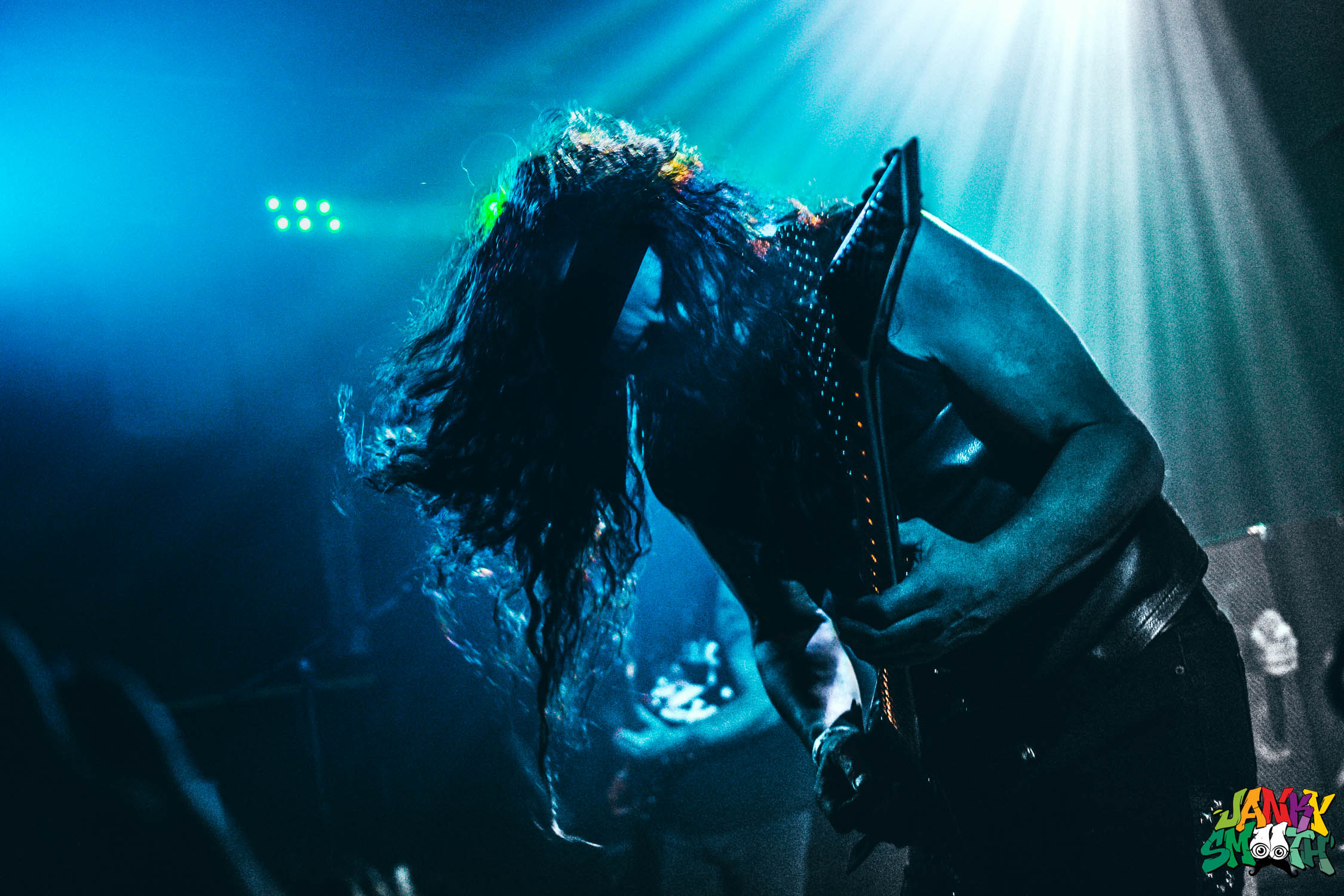 Armored Saint is a bit of an anomaly in heavy metal history. They brought a hard rock traditional sound to 80's metal and combined that with European power metal aesthetics and medieval imagery. Their iconic album, Symbol of Salvation, gave the band their biggest hits with bangers from start to finish. The band toured earlier in the year, playing the album from start to finish but on this show, the band was loose and wanted to make this intimate show feel like a hang, where they could play the songs they wanted to from all over their catalogue.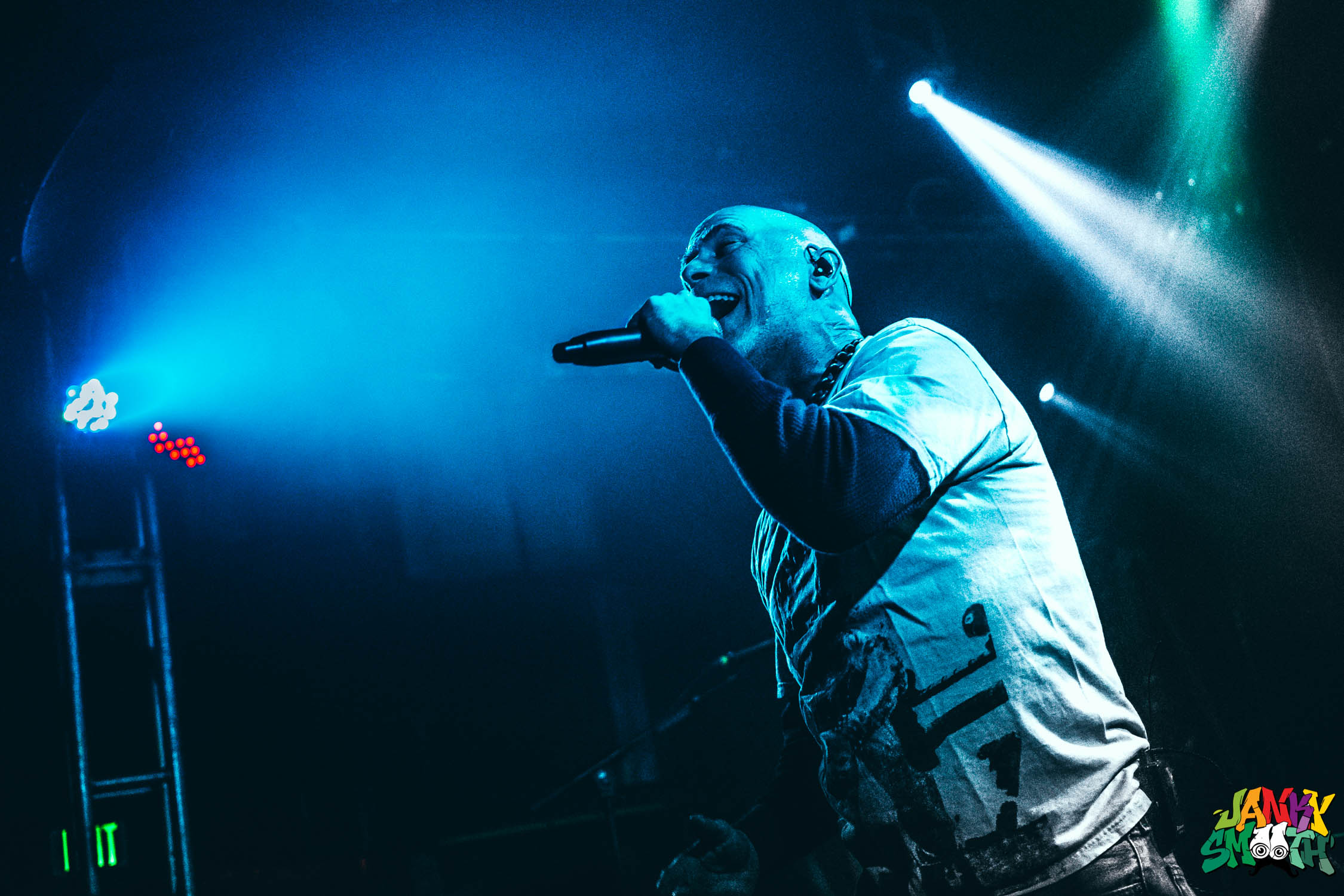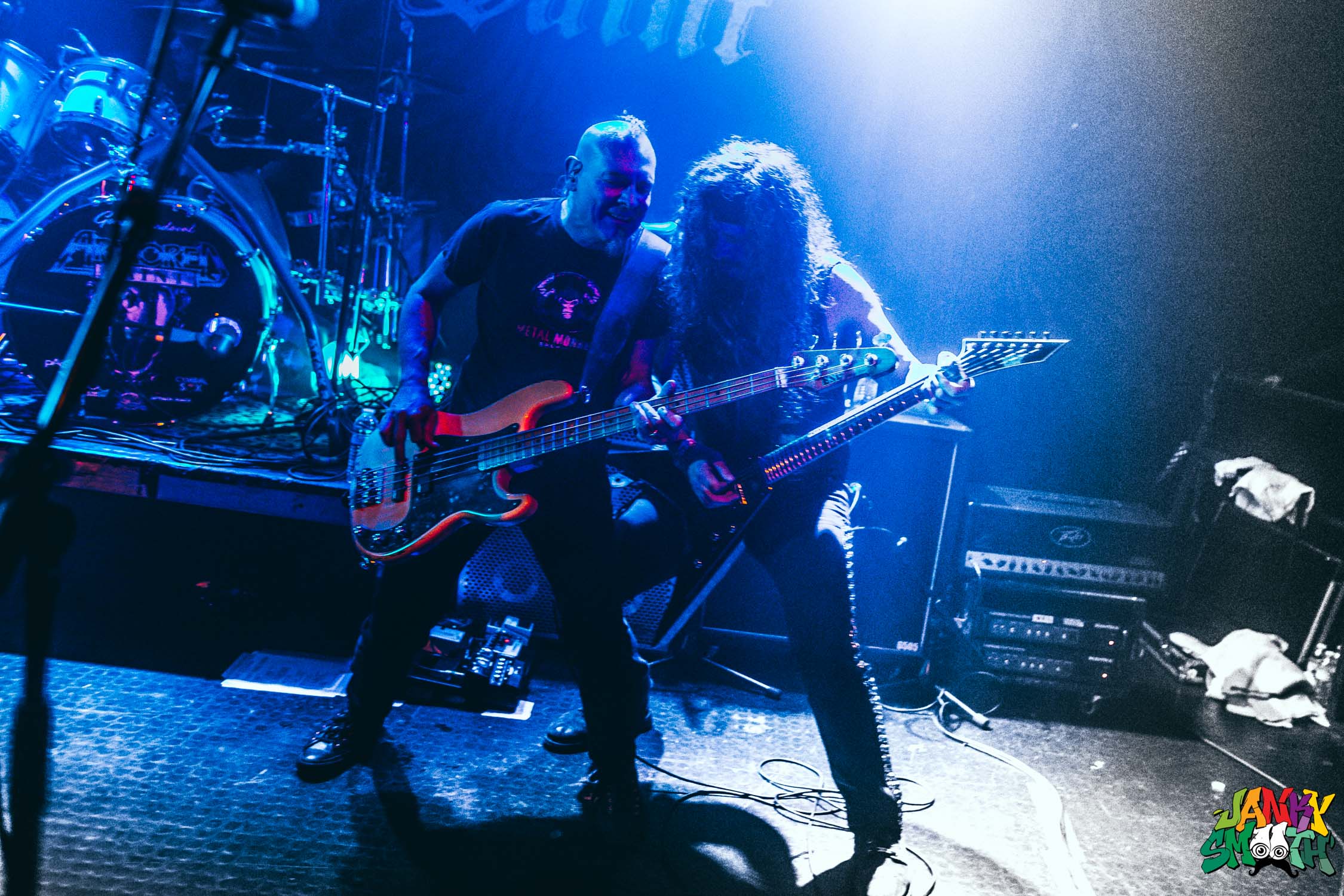 The entire bill was stacked with UADA beginning my evening. American black metal never sounded so fierce and haunting as this band's jagged shredding and nocturnal howls. The vocals cut through you like sharp moonlight, summoning the metal lycanthrope within. Obscured by smoke and masked under hoods, the band's sound is the only semblance of a face the audience gets and that face is a new shade of a deeper black.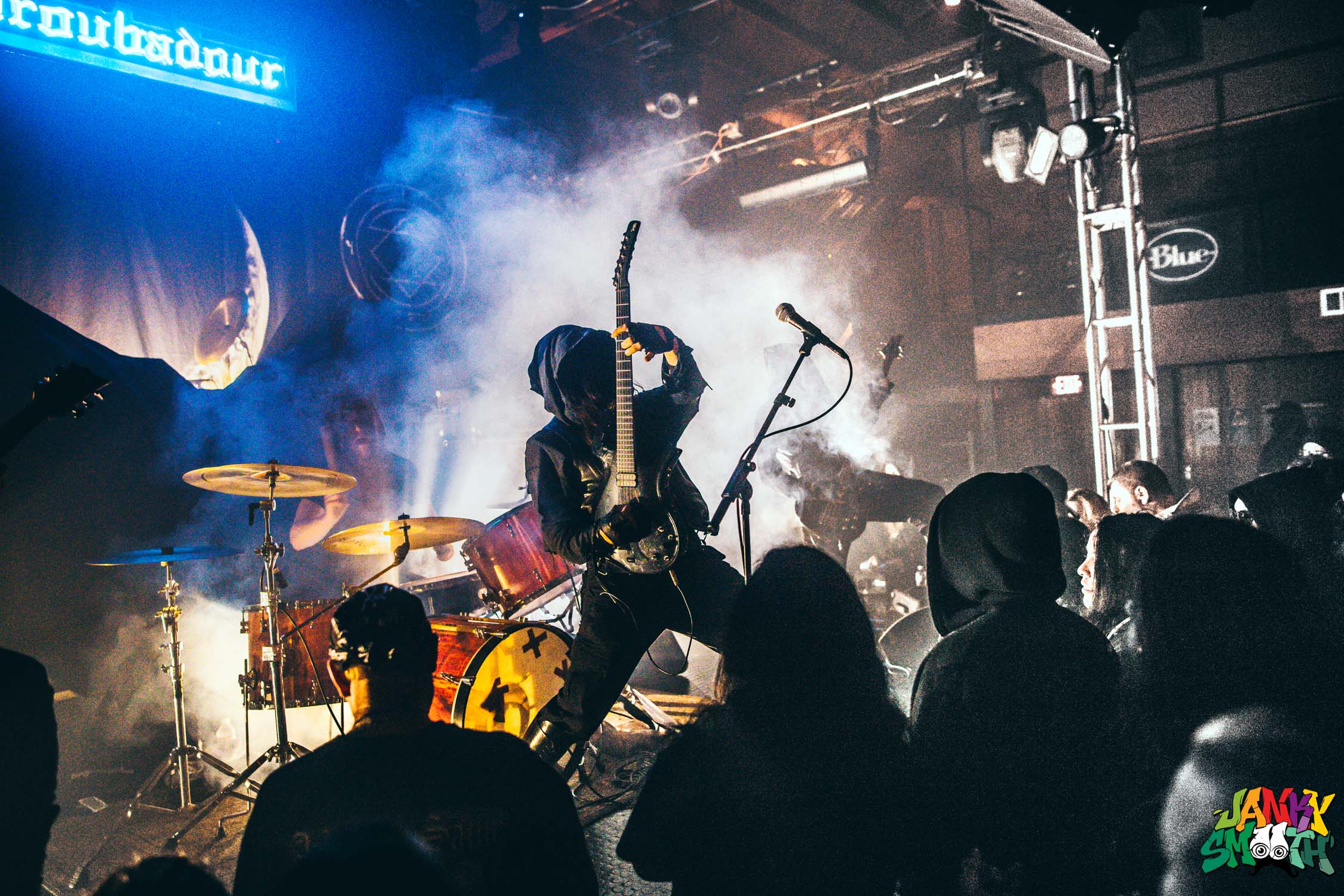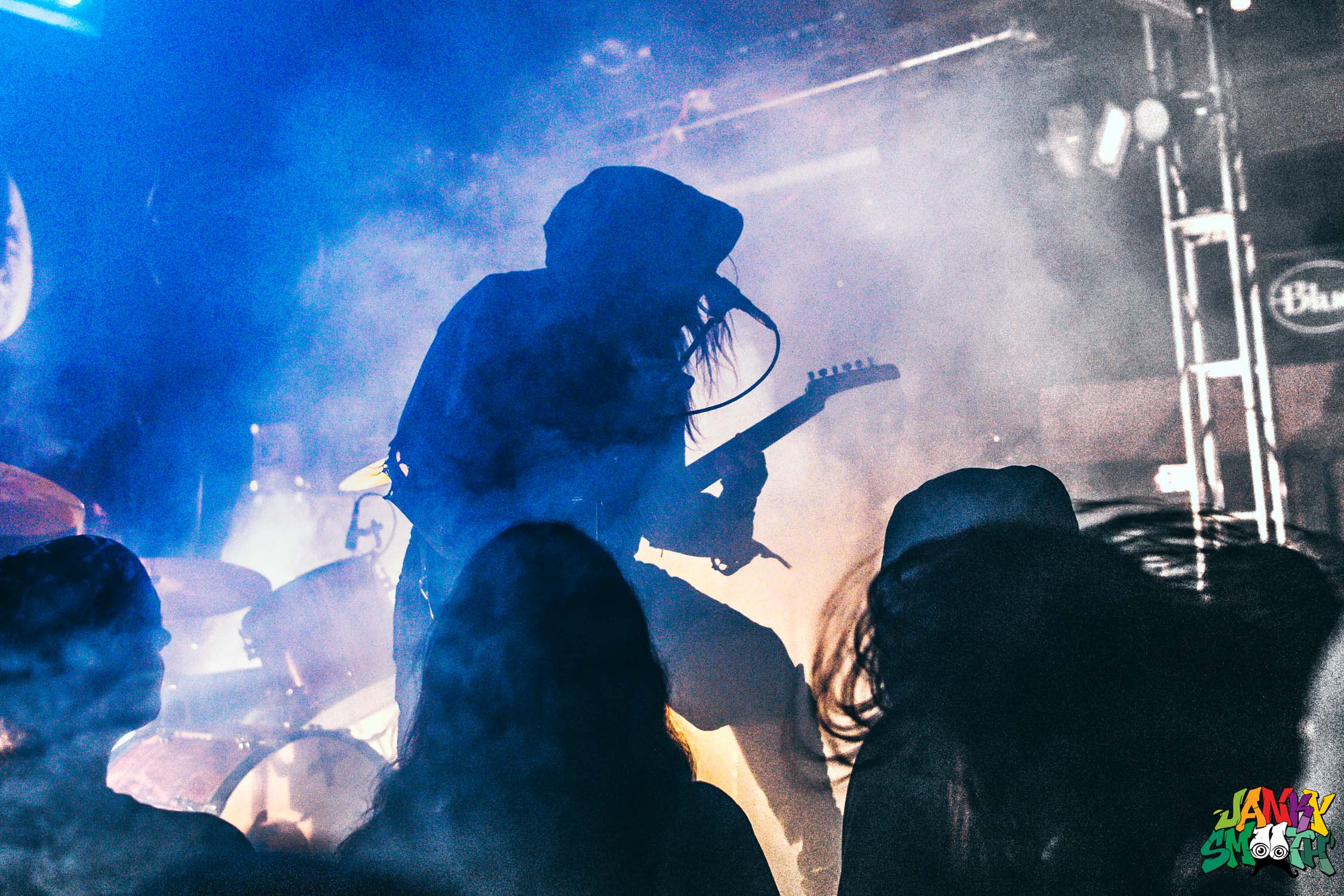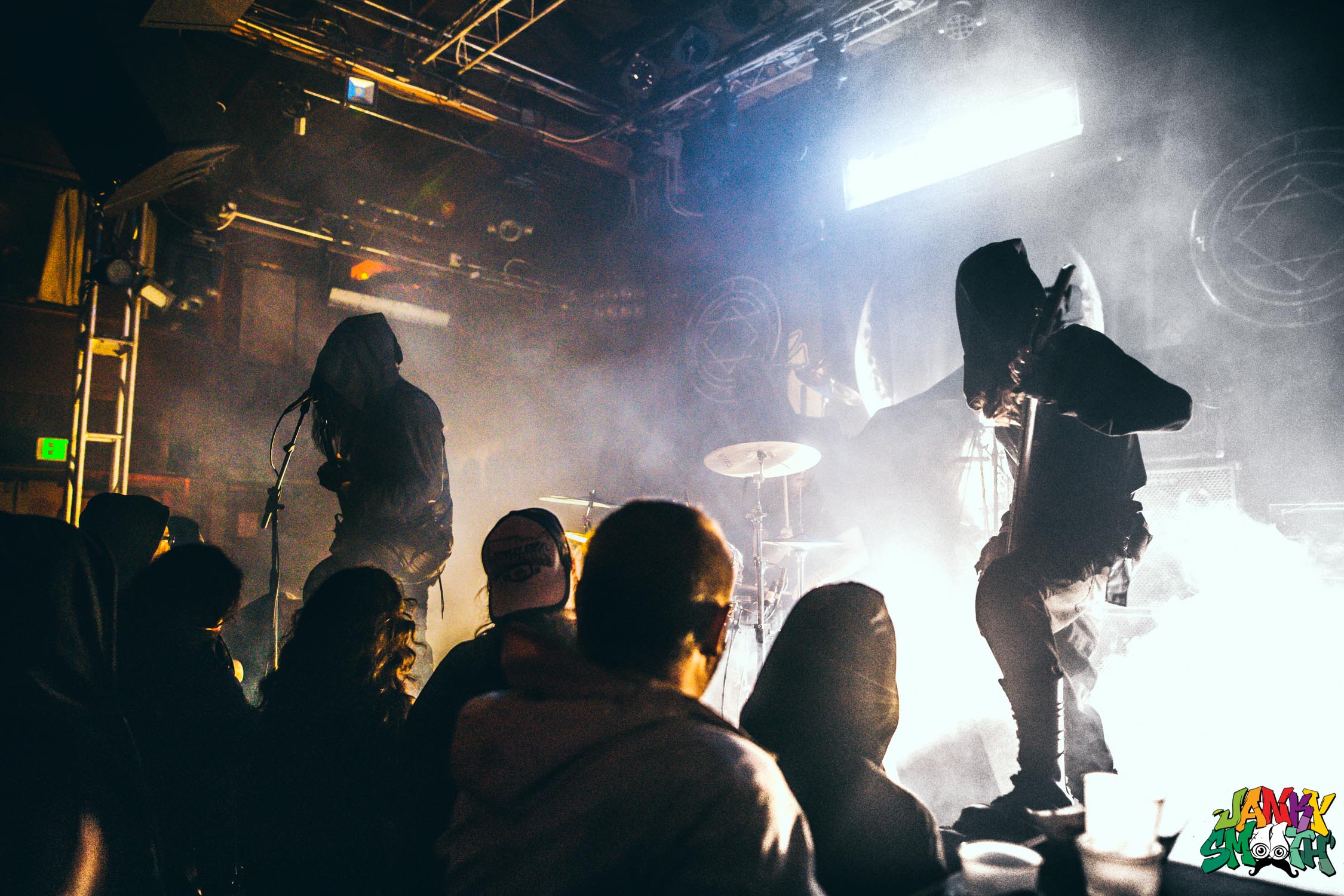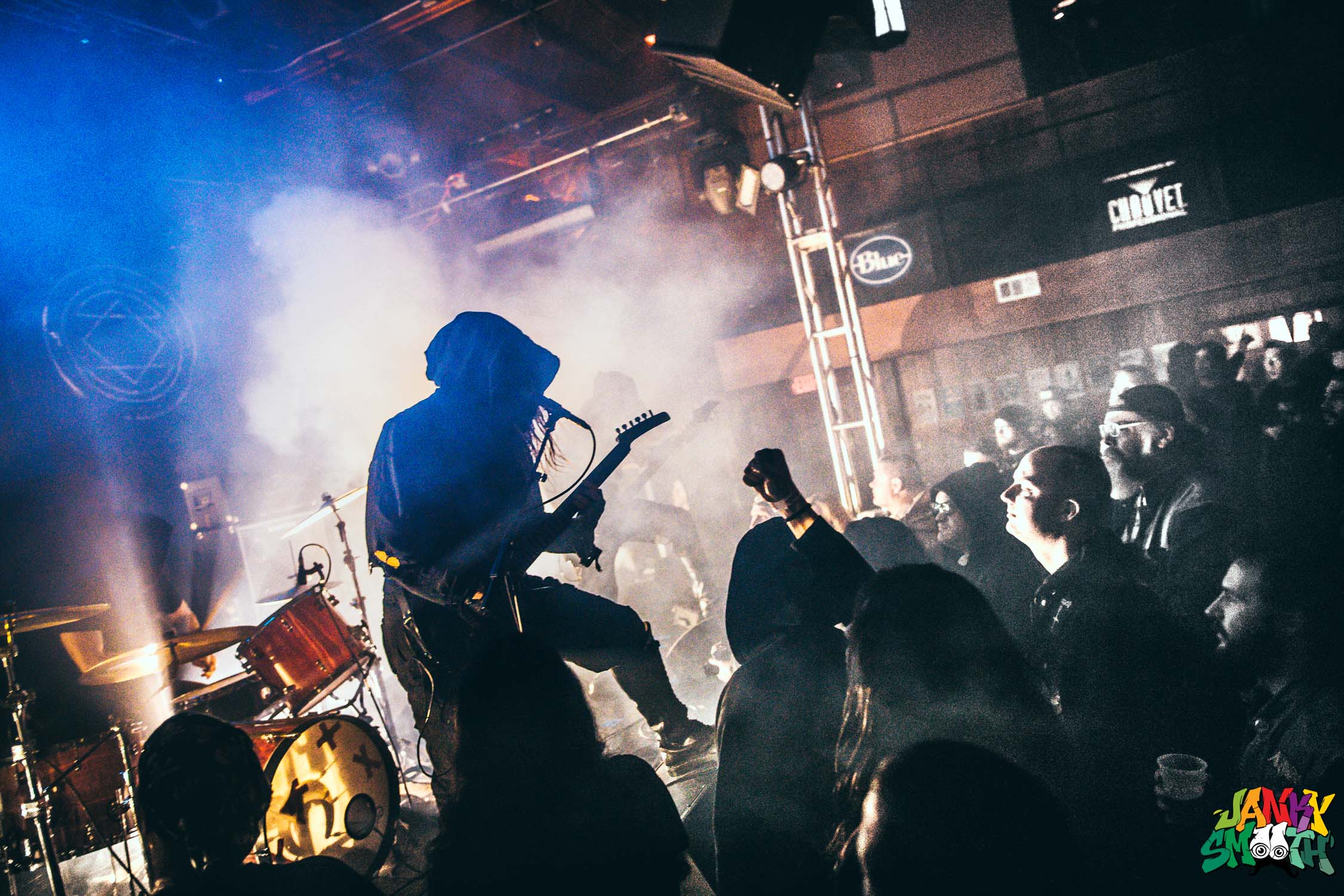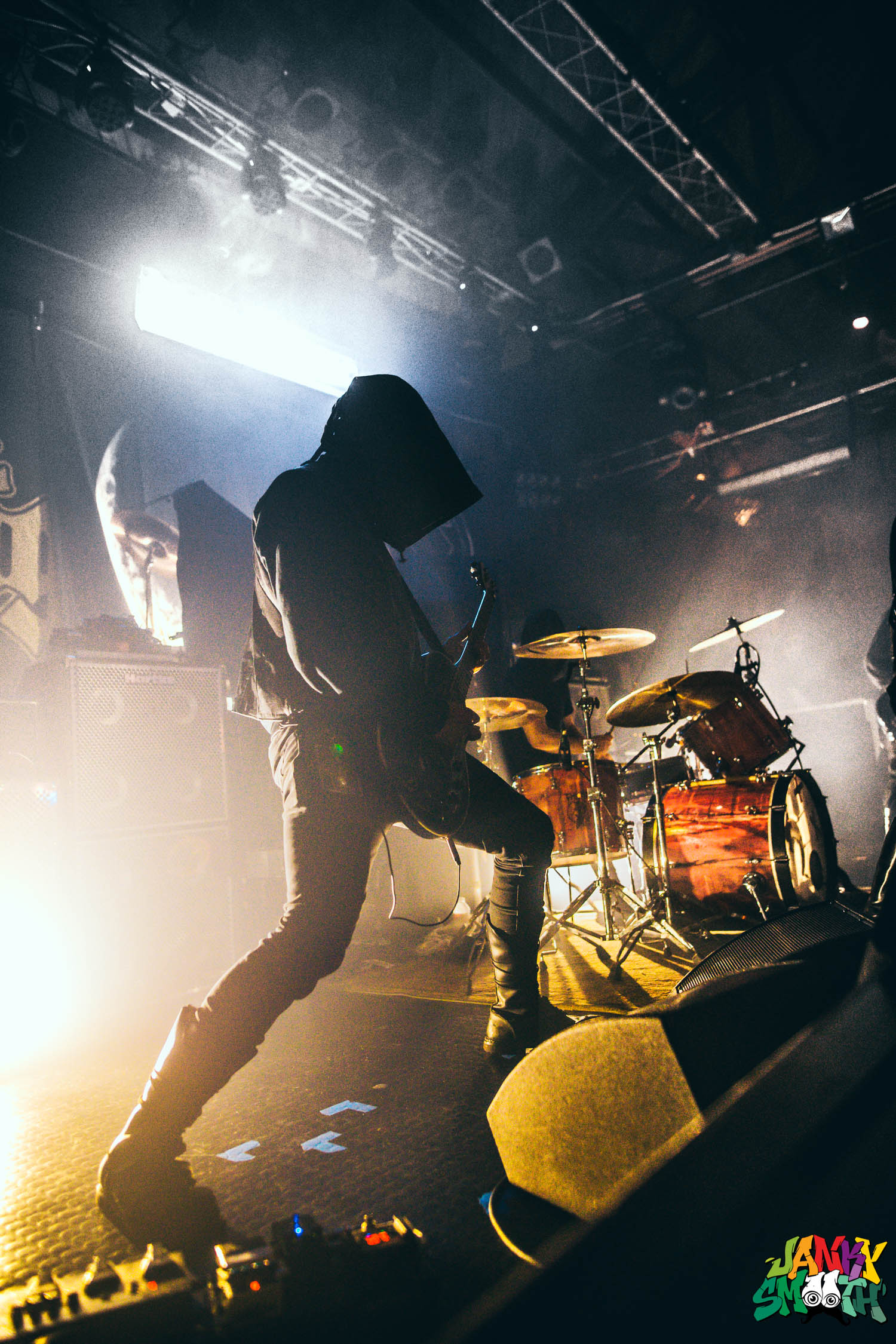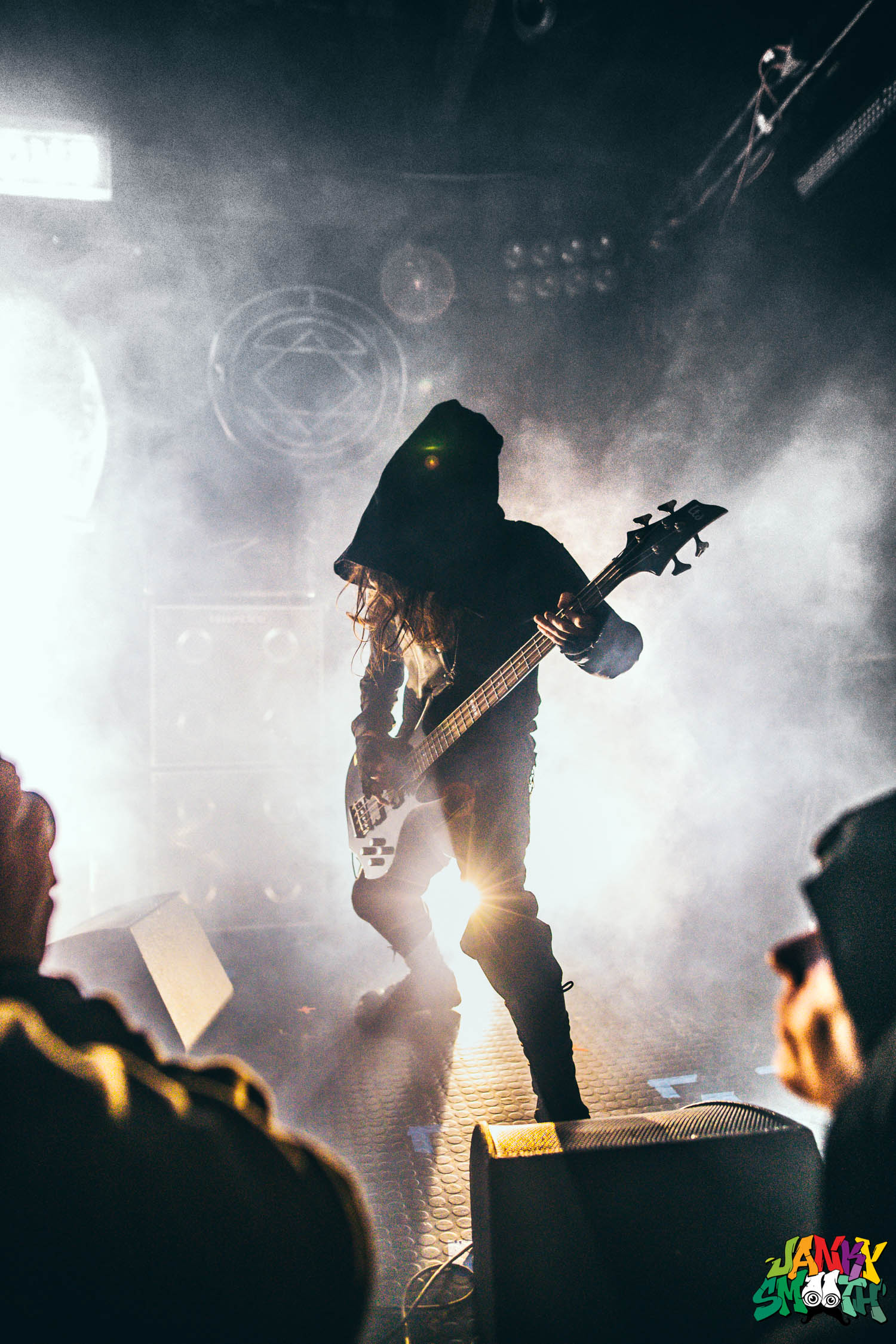 Night Demon were next and so great to experience live for the first time that it was almost a religious experience. Making a sound that harkens back to the classic heavy metal that gave rise to all other subgenres, Night Demon solo'd and cleanly sang their way into my heart as a band I must see again, and again. They played fast and heavy and their songs tell stories that inspire a strength in you one might think was lost in this era of limper sentiments.
Night Demon hails from Ventura County and their love of the area is best exemplified in their annual festival Frost and Fire which after seeing the band, I feel like I must attend in 2019.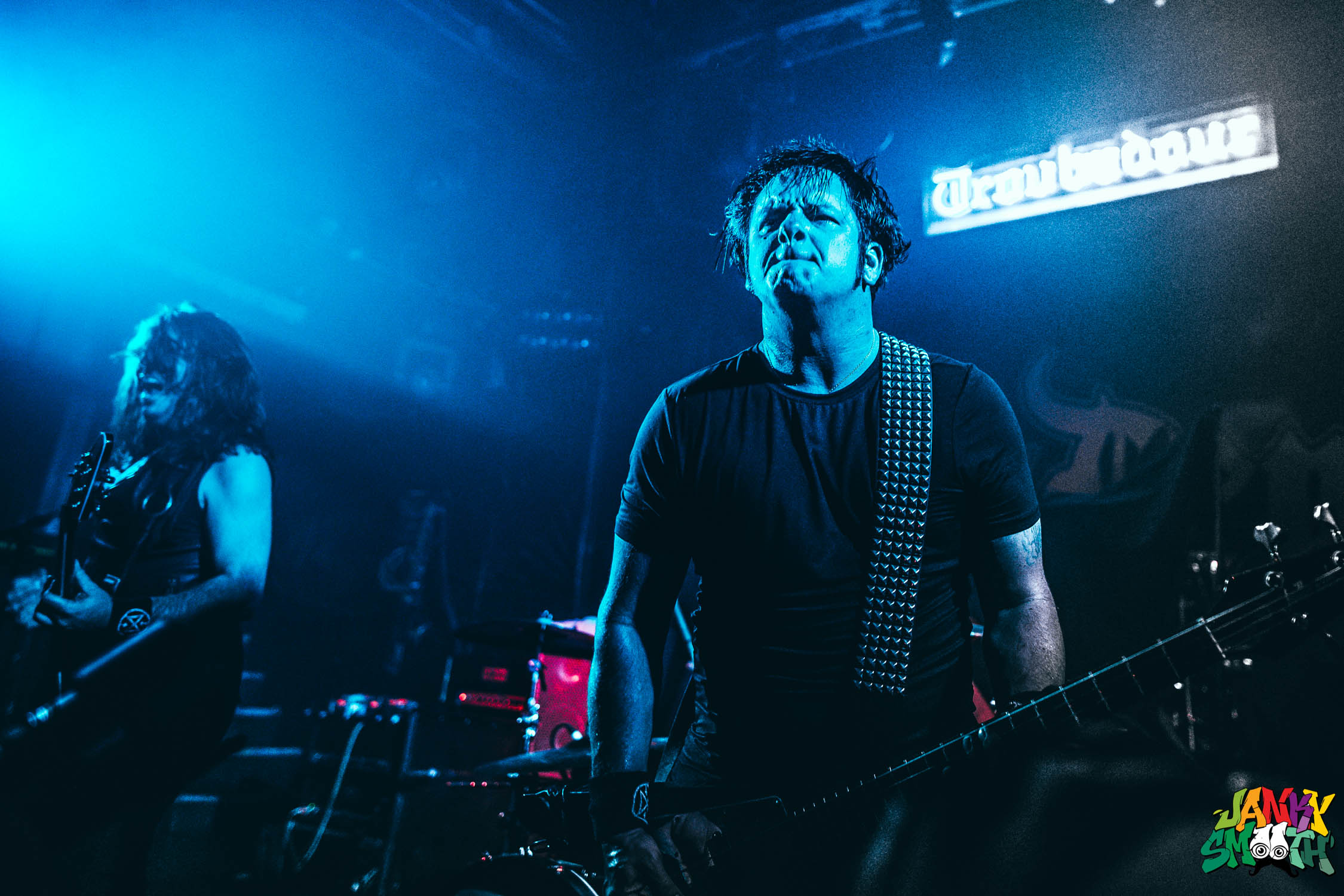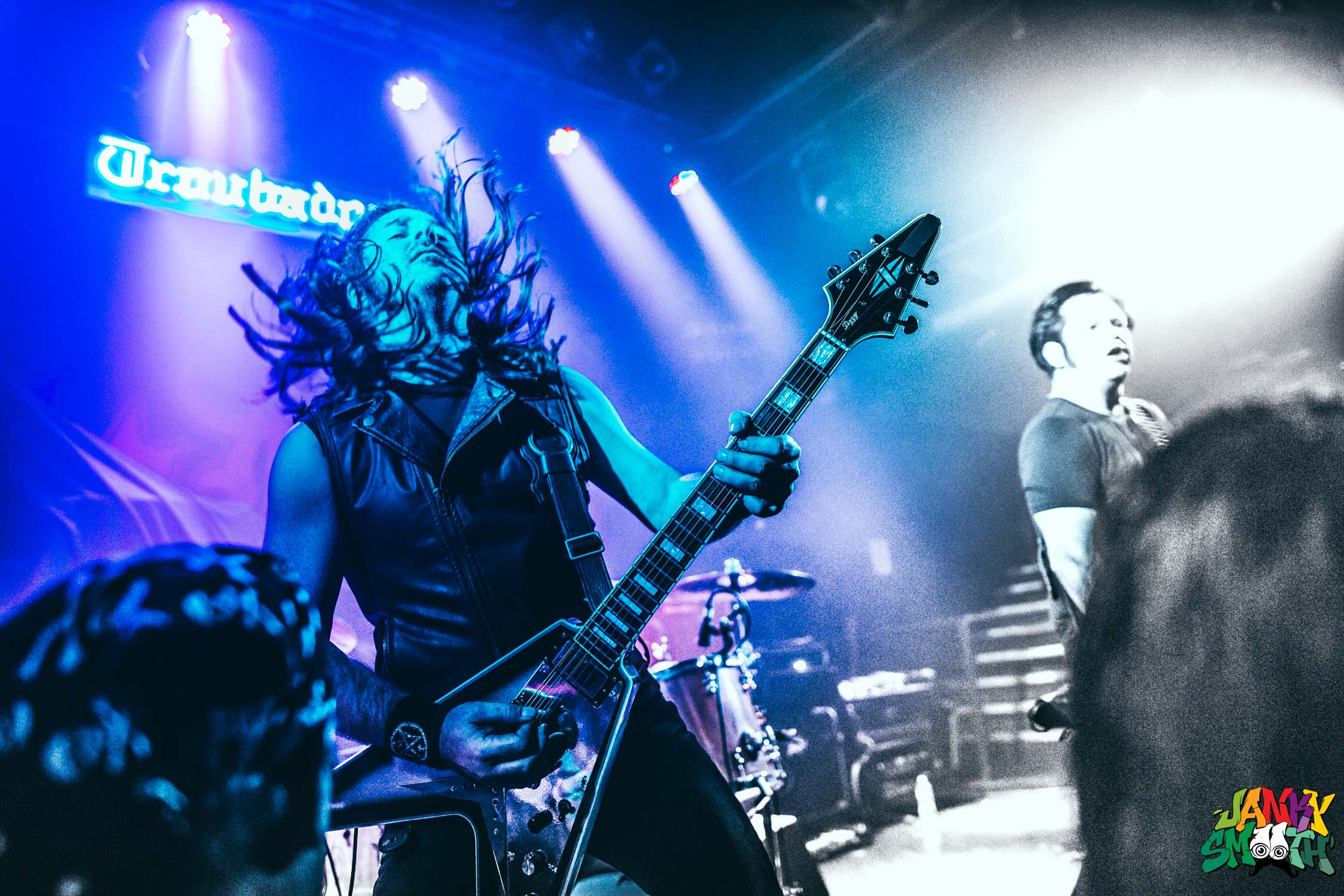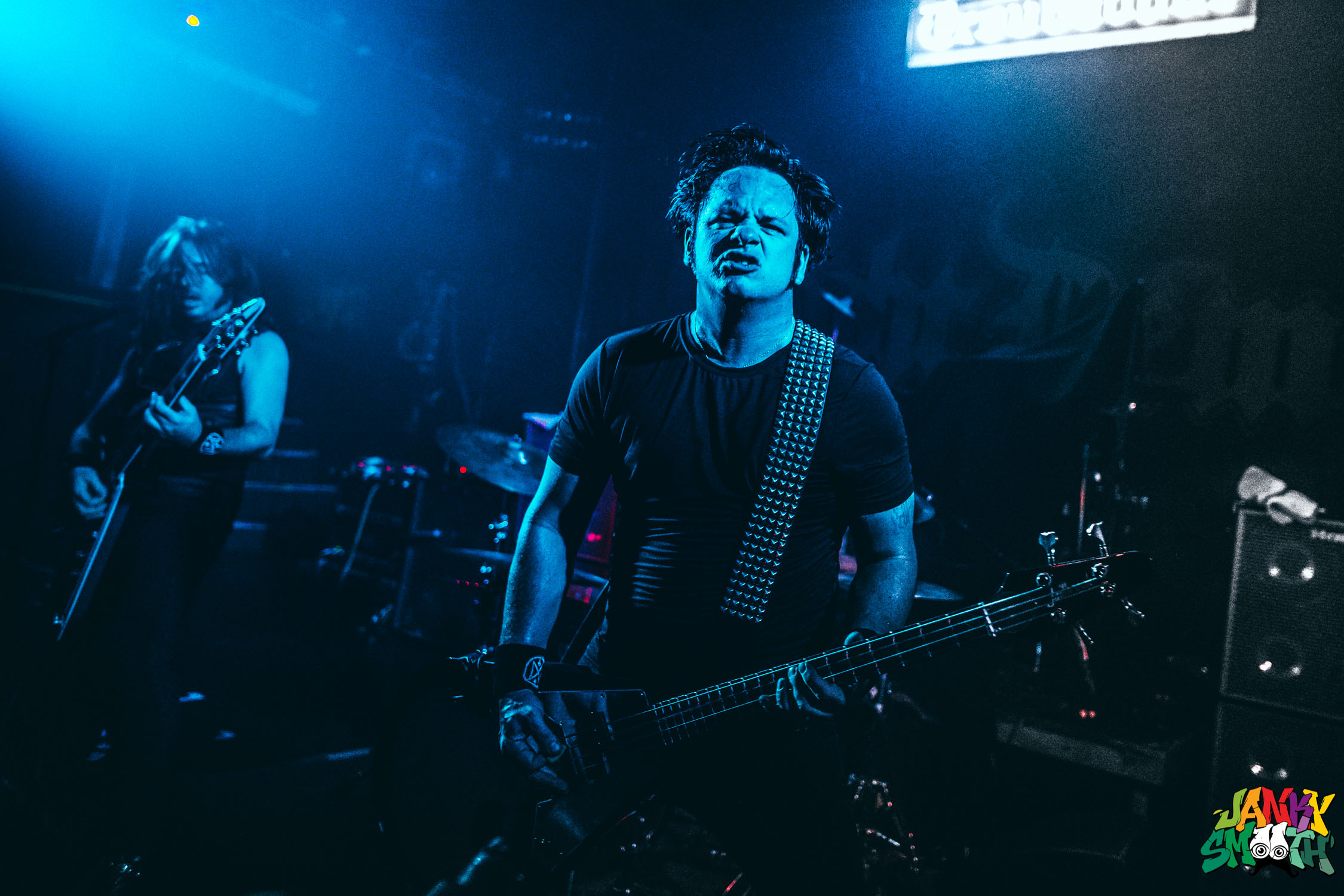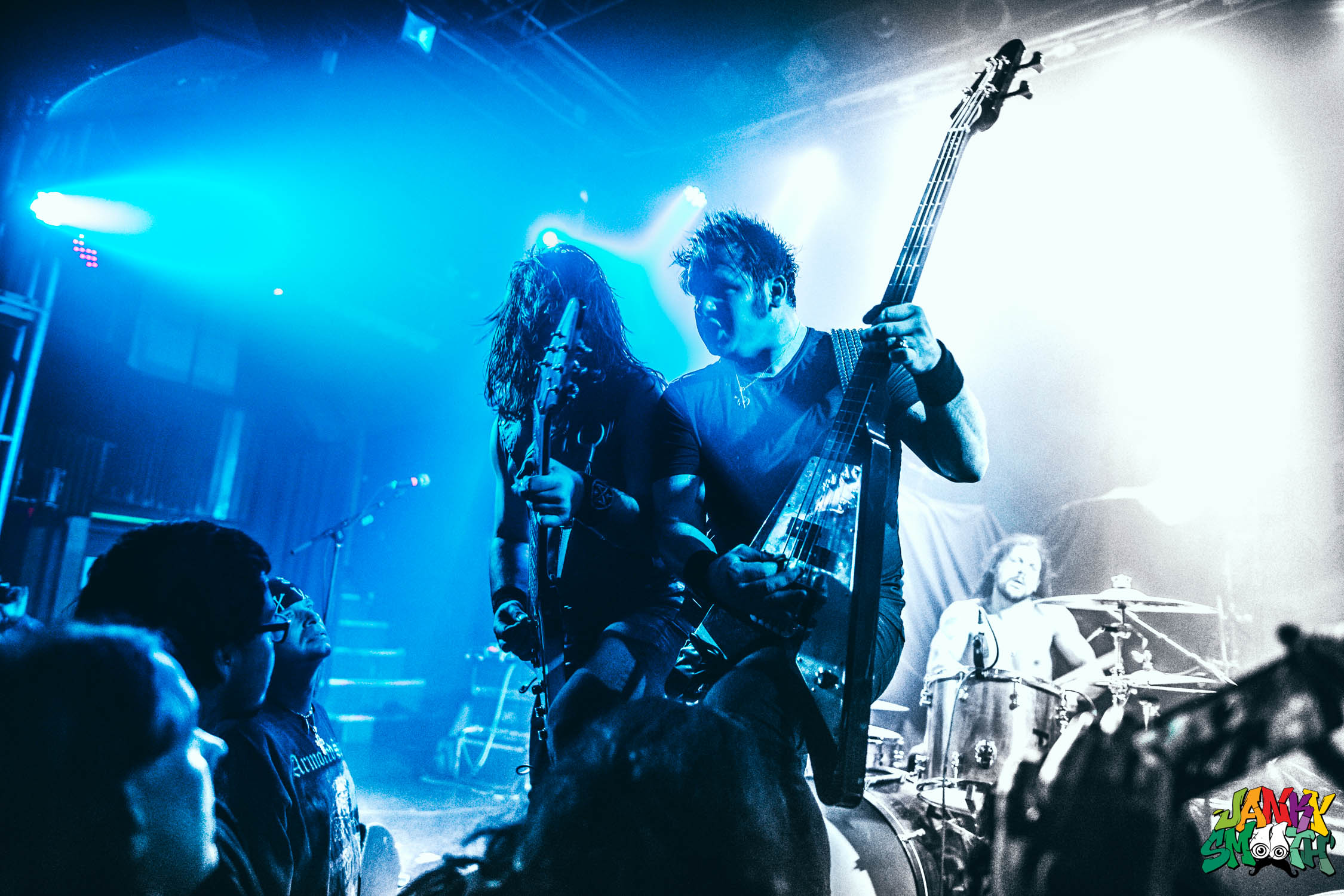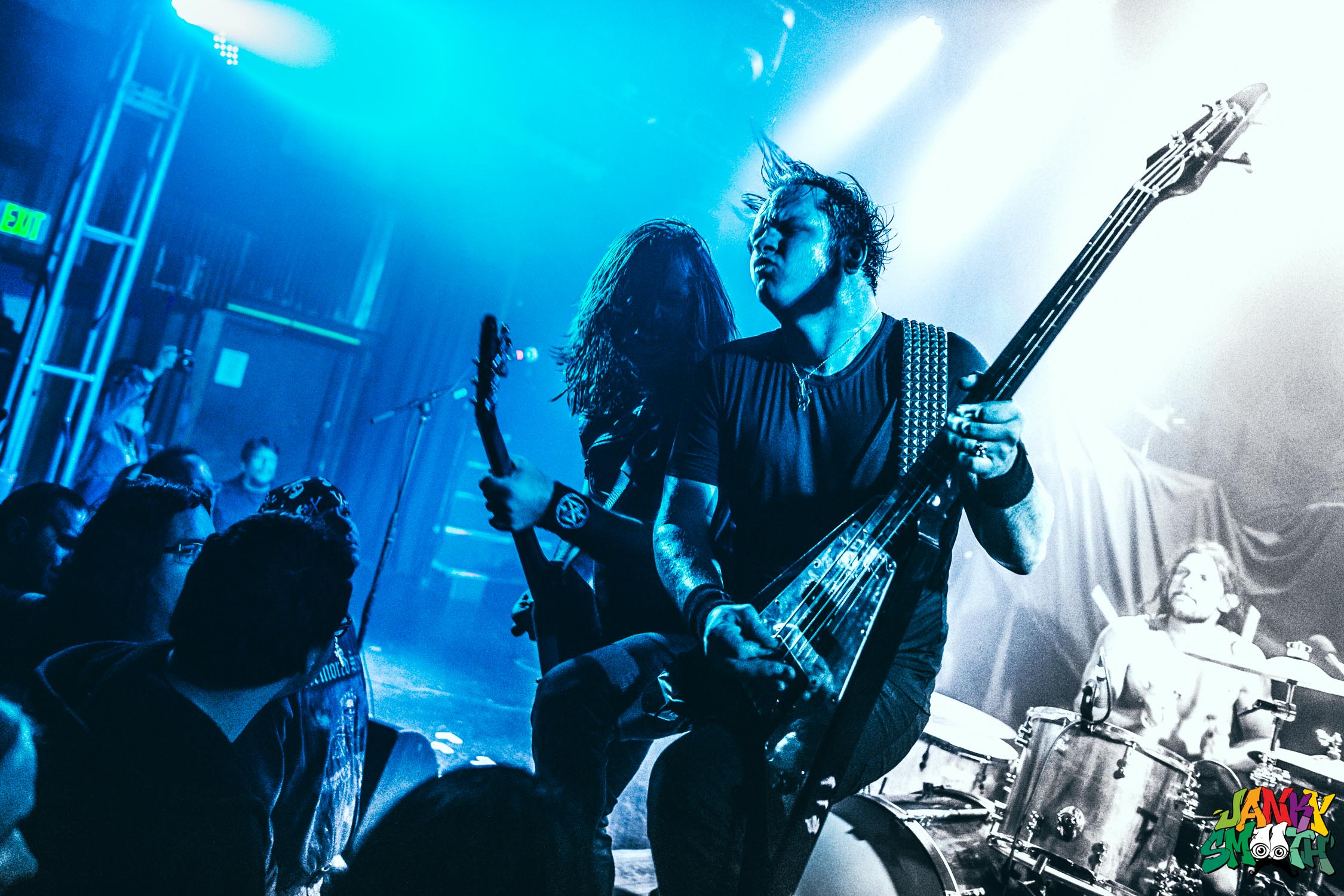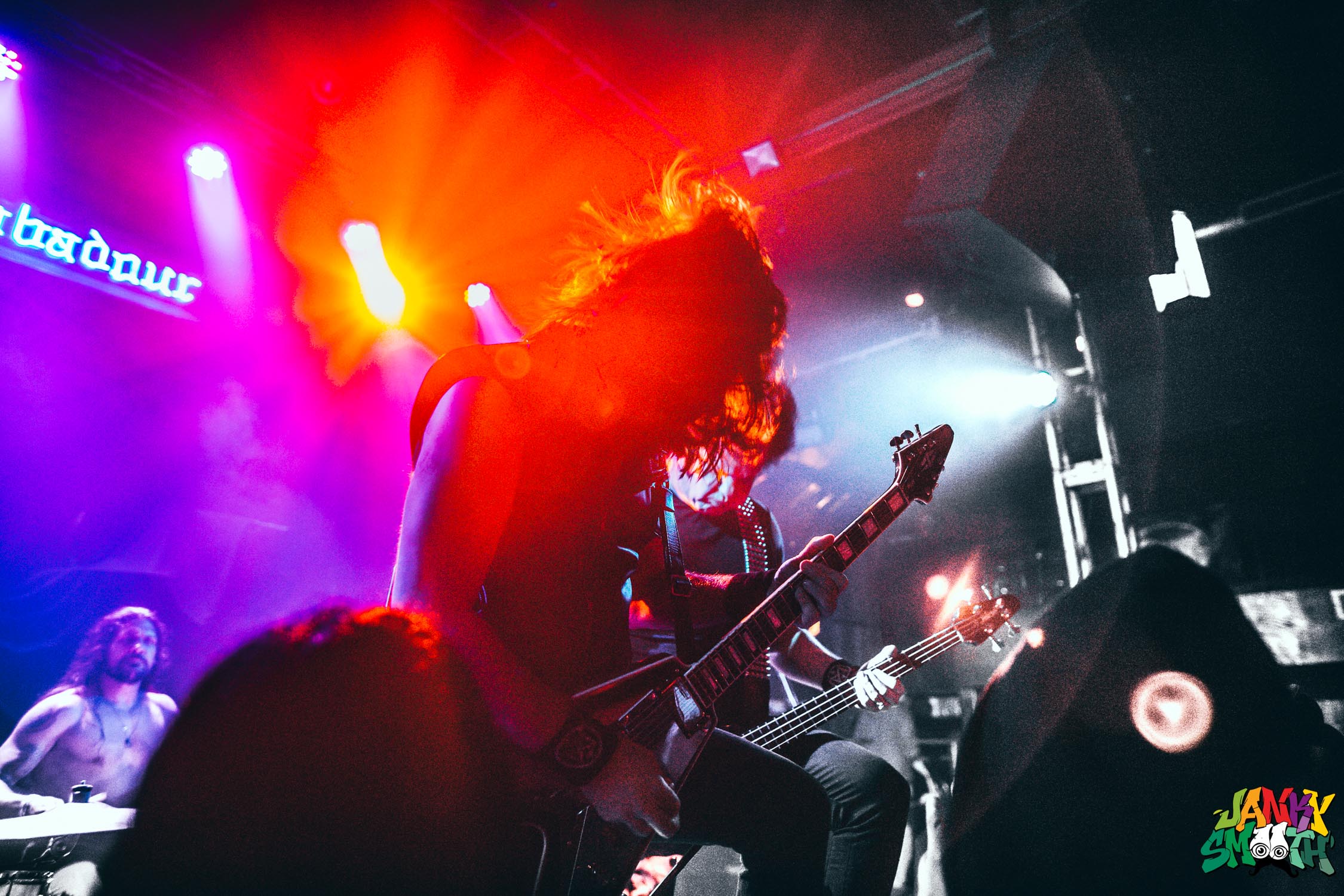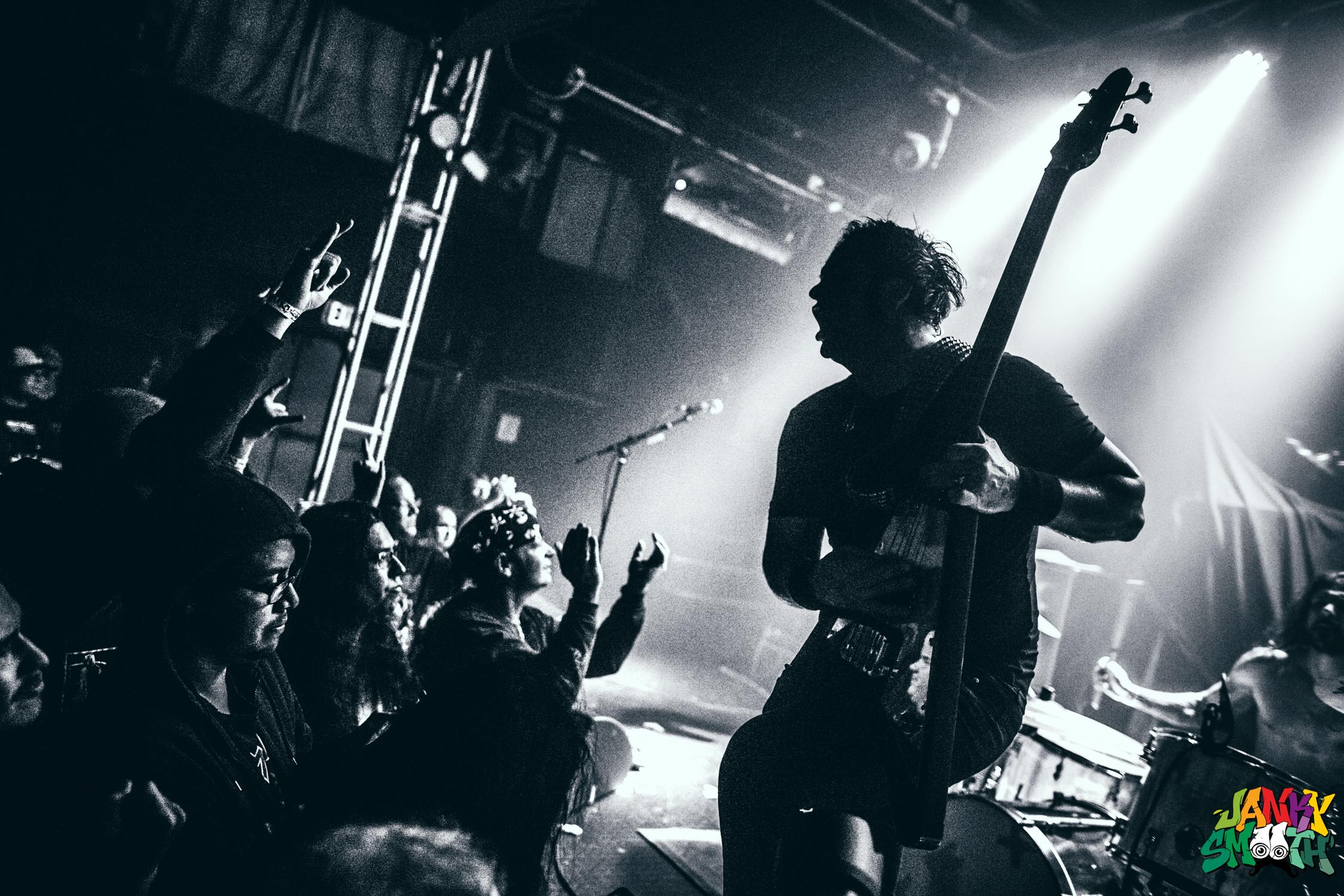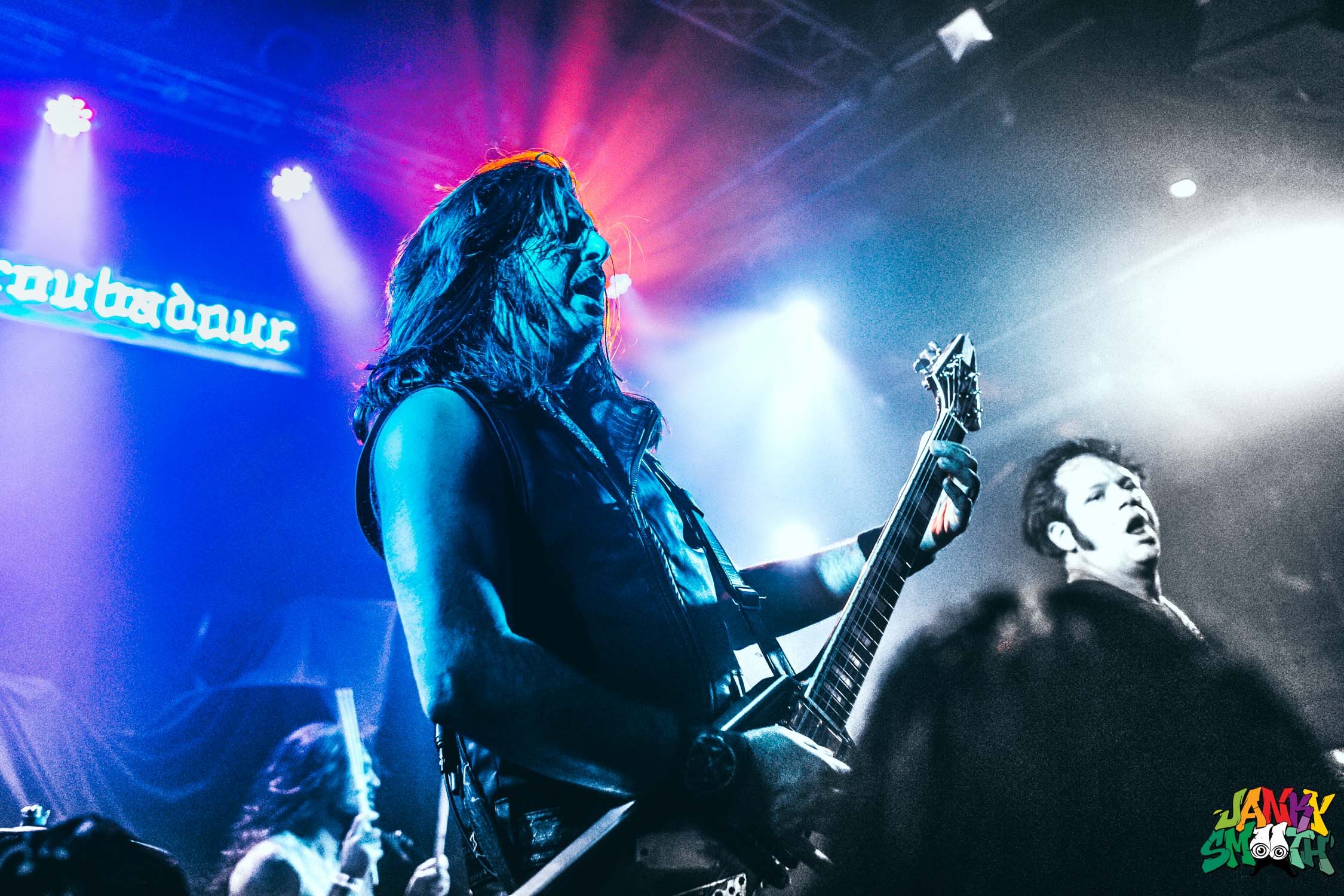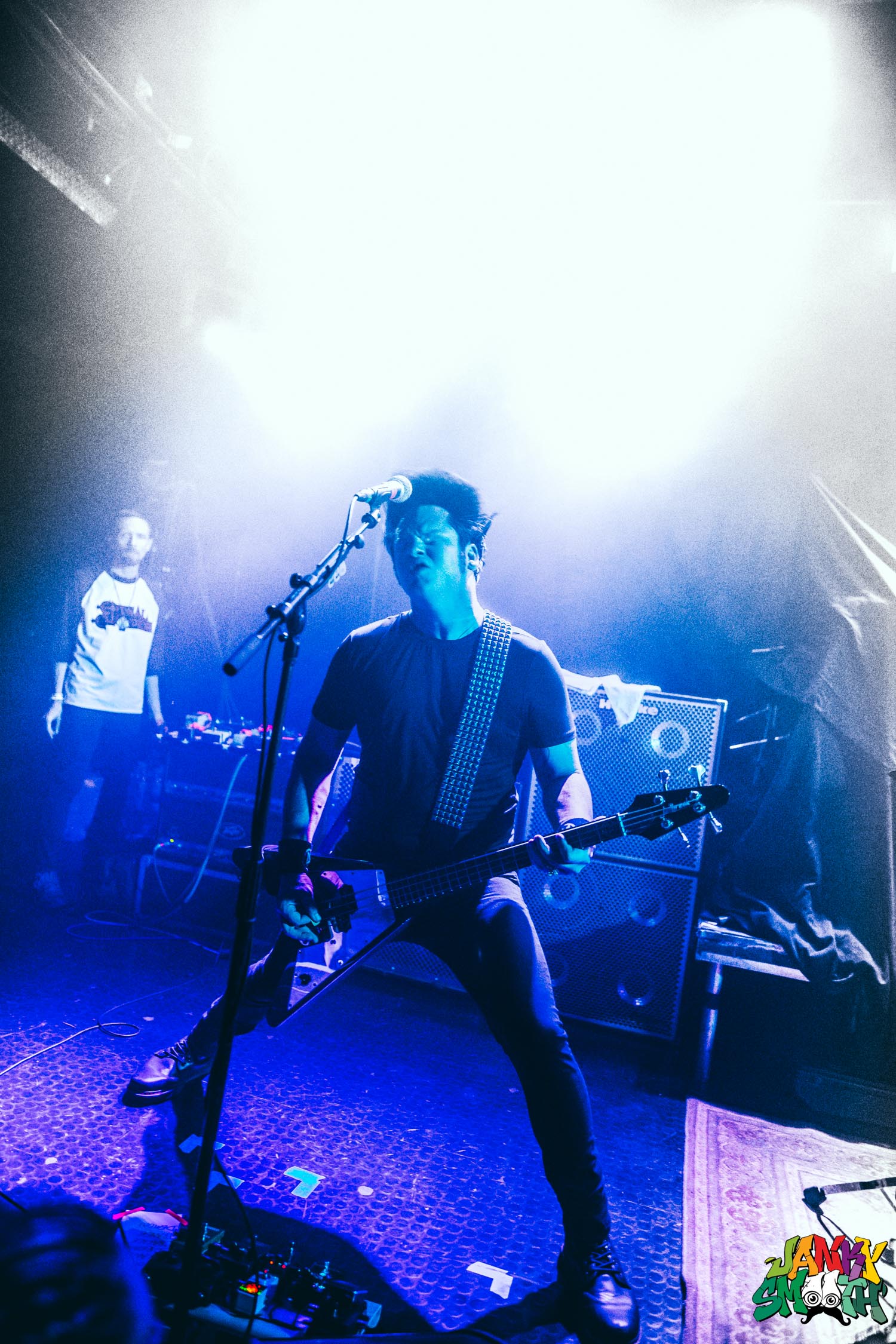 Armored Saint had a tough act to follow but had the hits to ride the night into heavy metal Valhalla. Every member of the band was given the spotlight to shred our faces off and John Bush was able to glaze the Troubadour with a sheen of awe as every face looked stunned by the range his voice is still belting out strong. They played the B-songs and a couple hits like "Symbol of Salvation" but also bypassed the songs people might've been begging to hear like "Reign of Fire" or "Can You Deliver". Still, this set gave everyone a feel for what the band really is. This was Armored Saint without the armor. Just four guys with enormous talent and passion that persists throwing a party to kick off one hell of a weekend.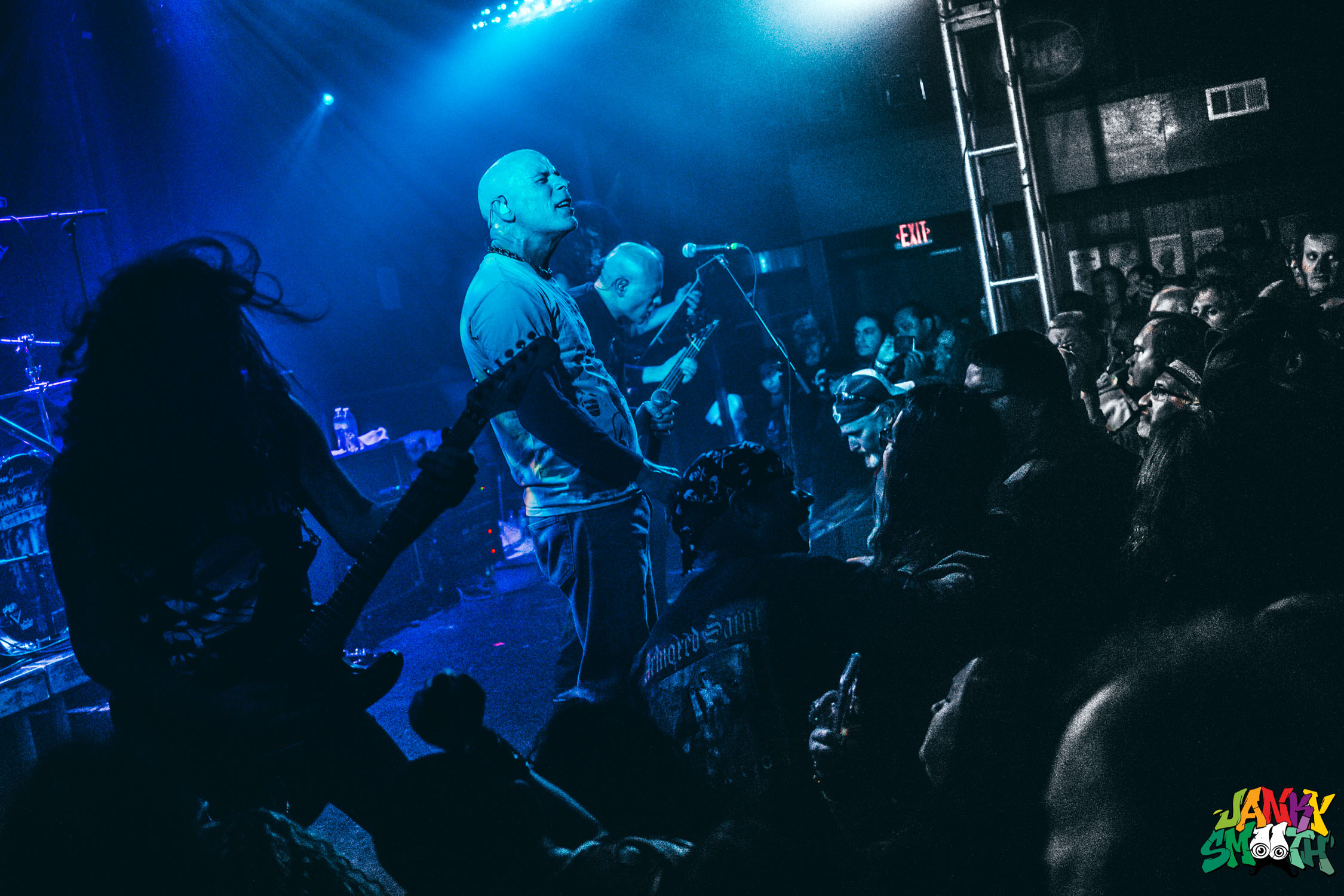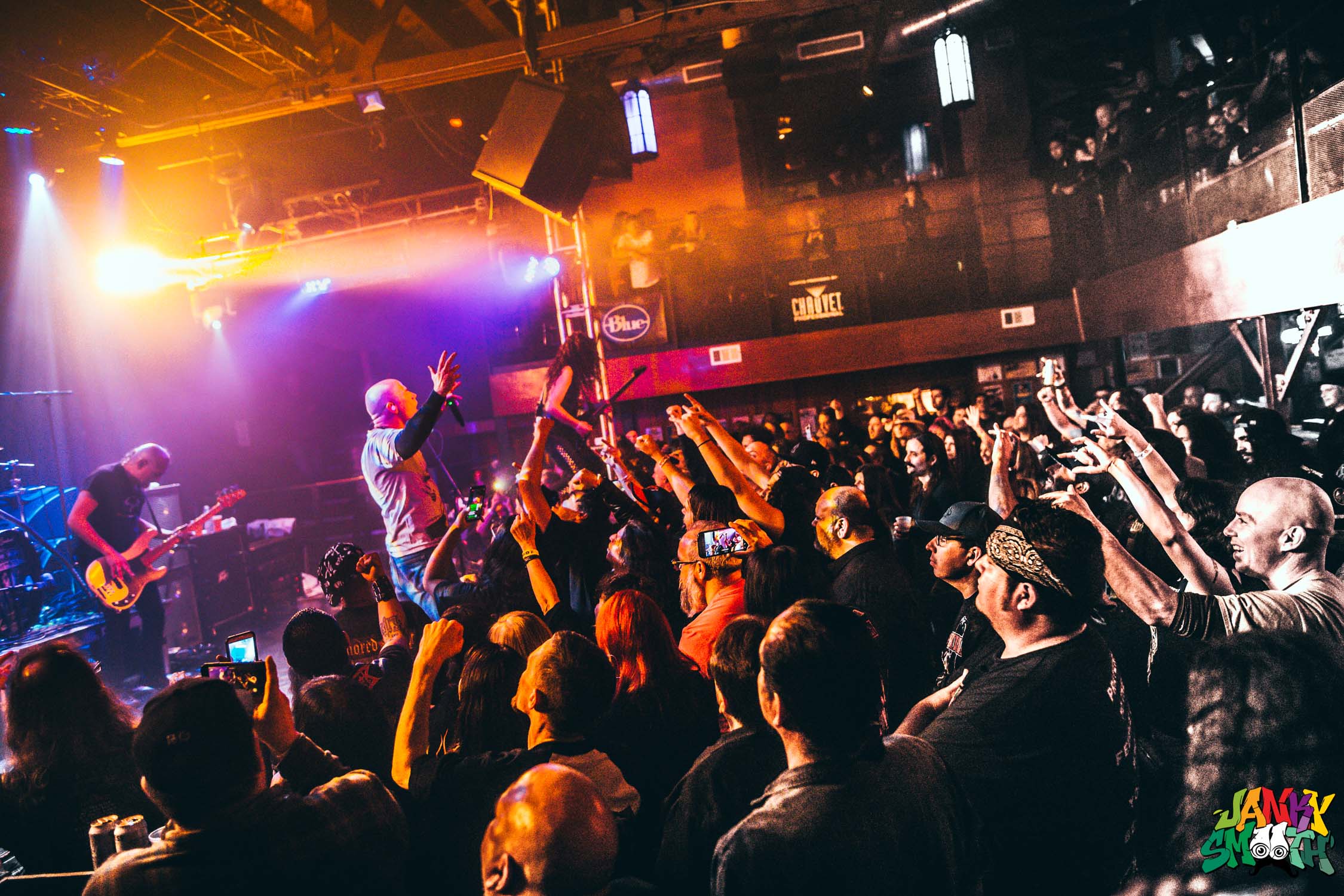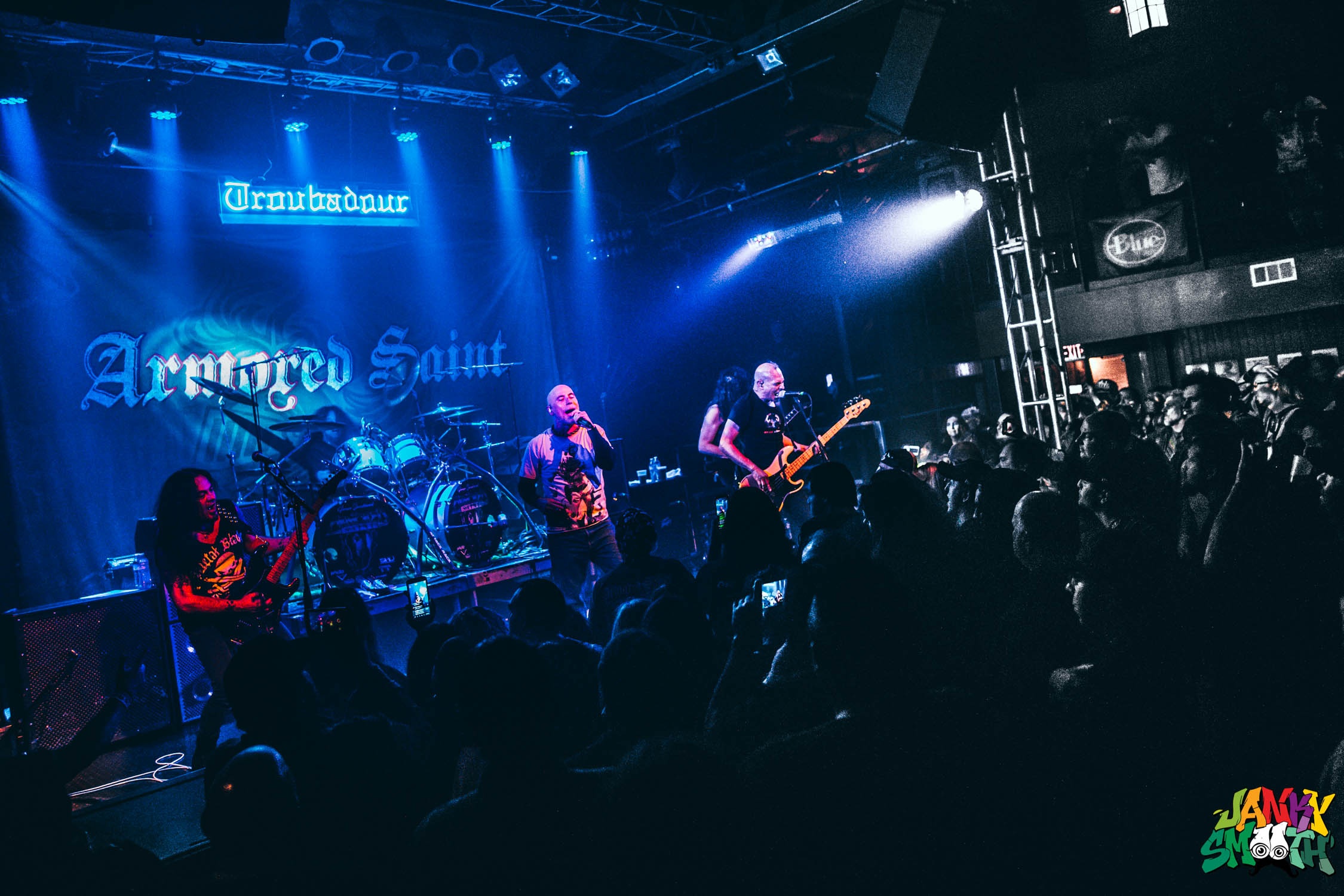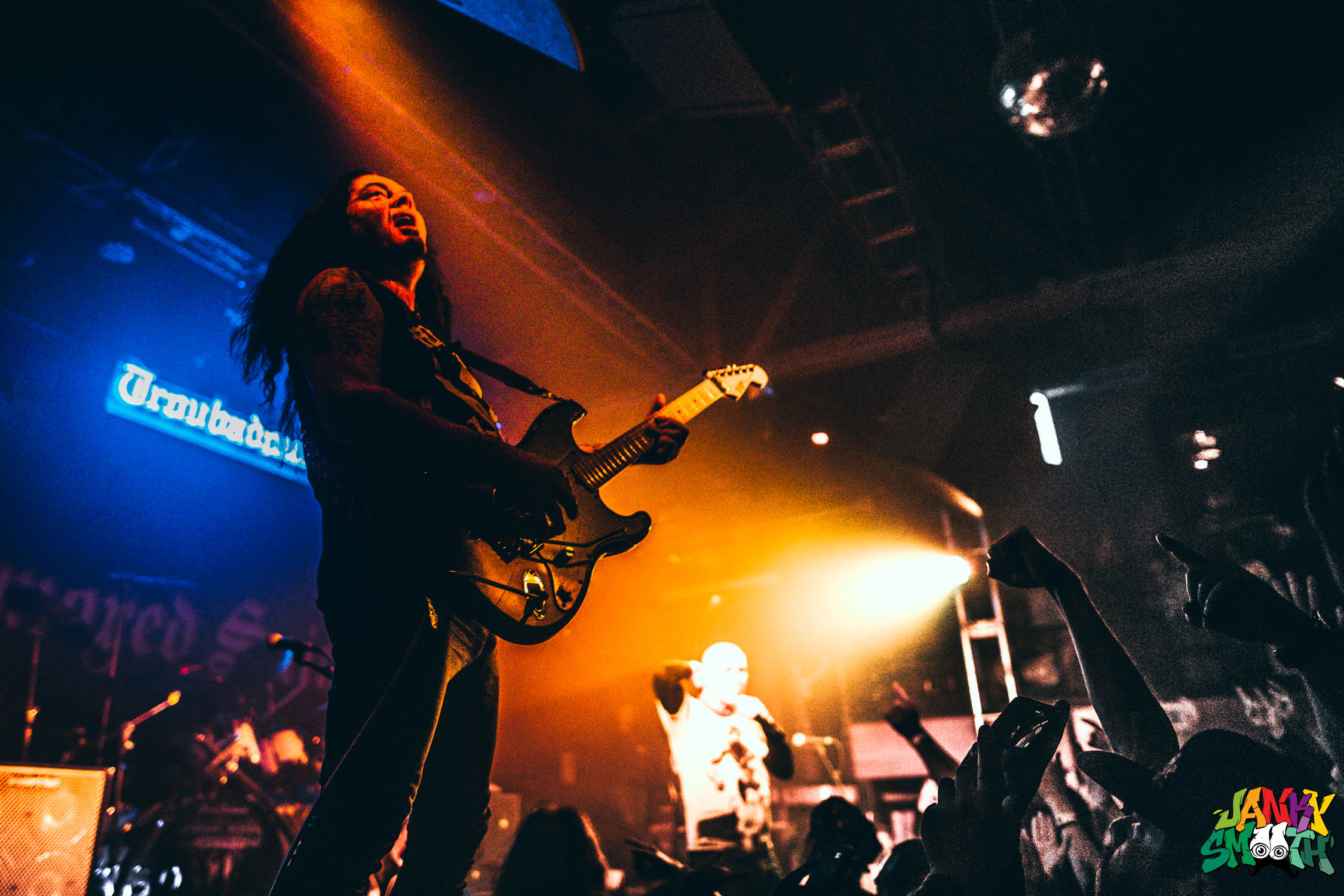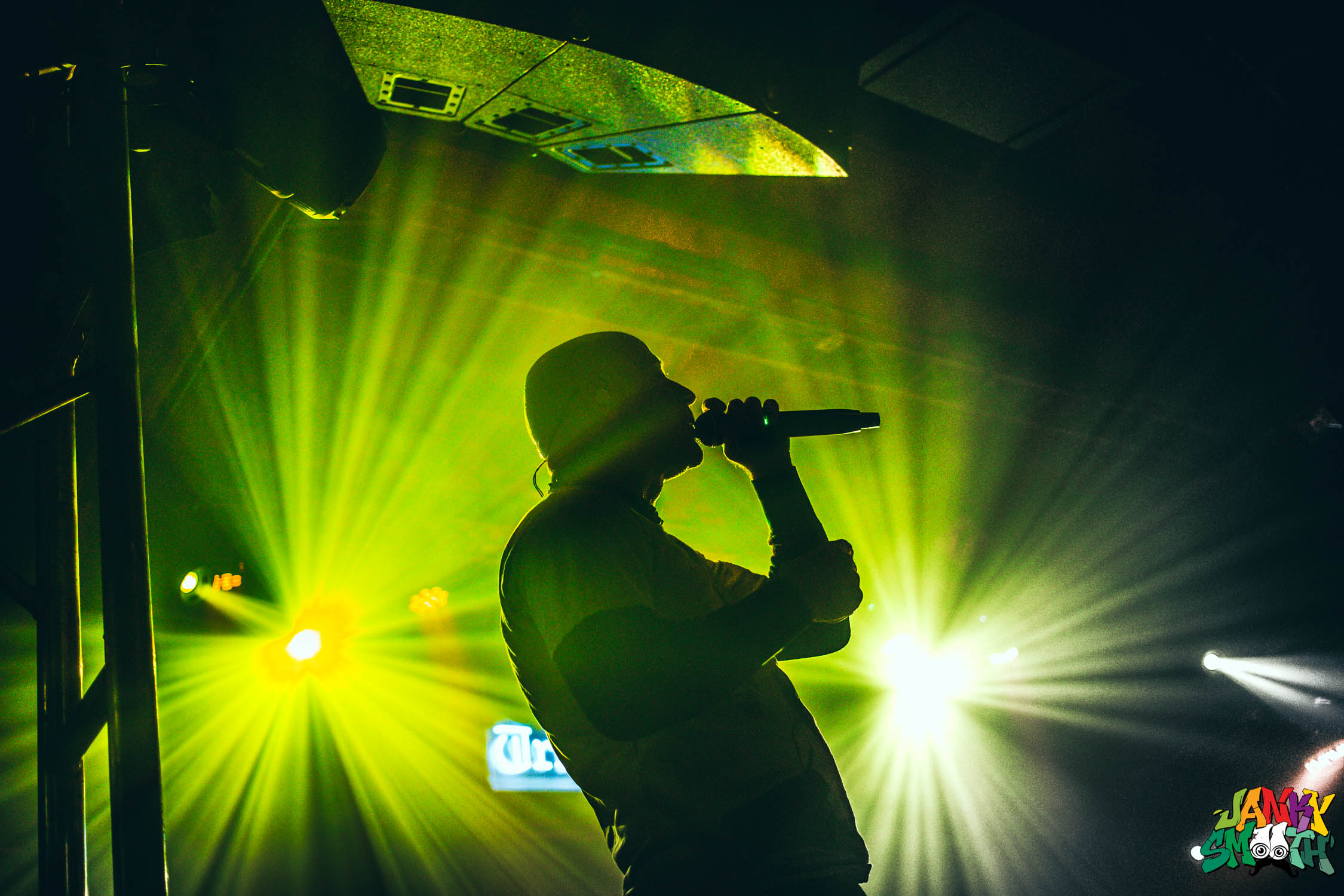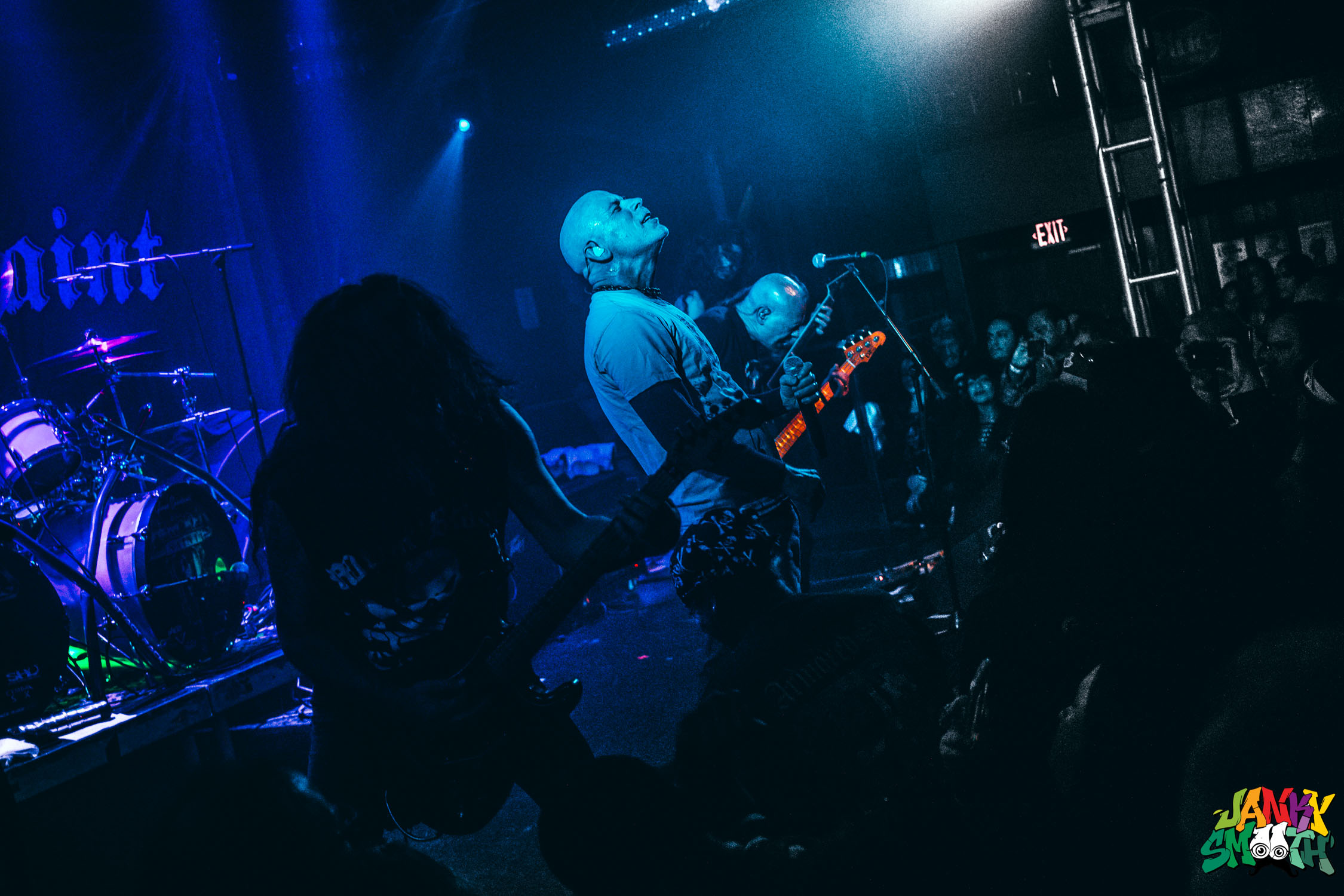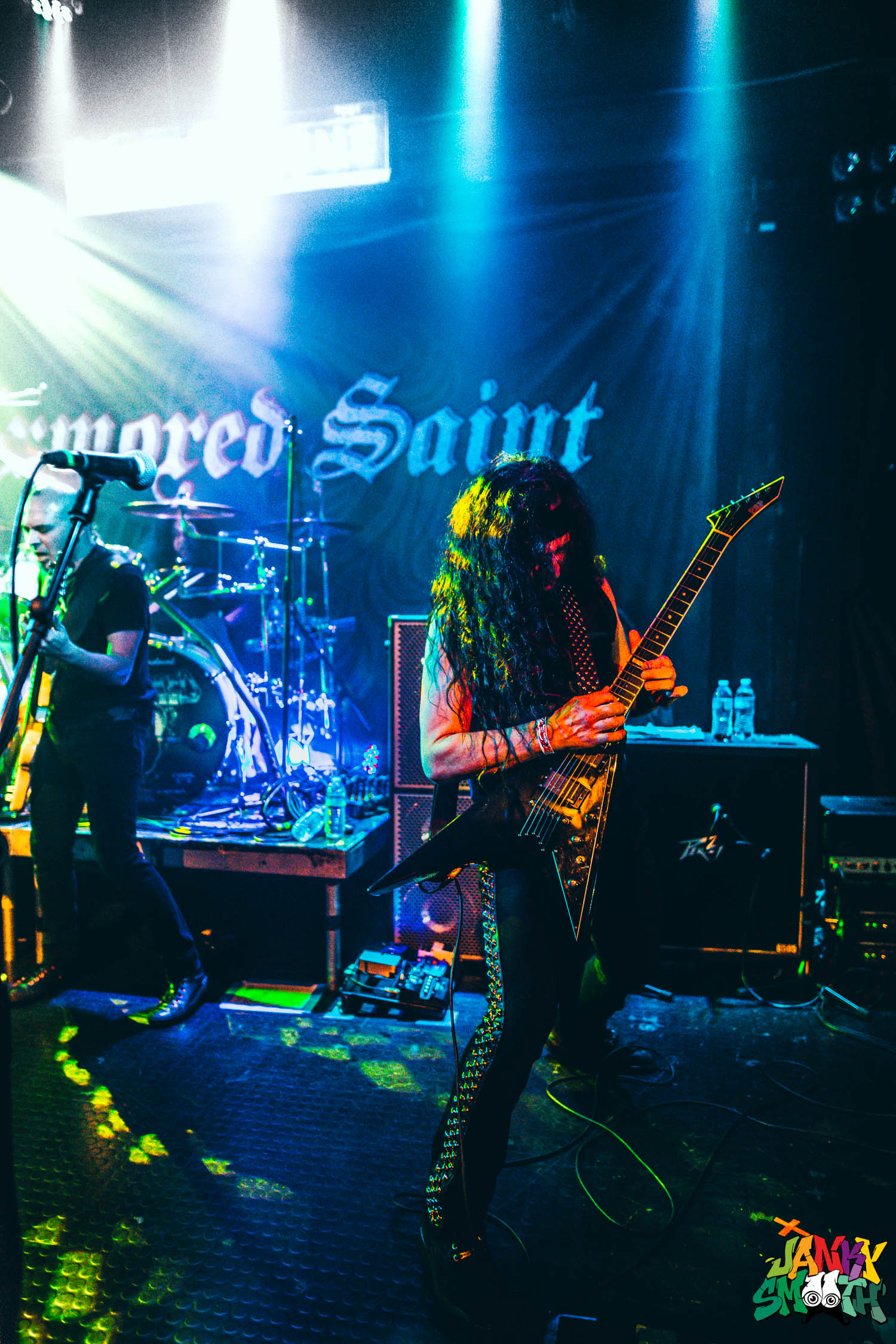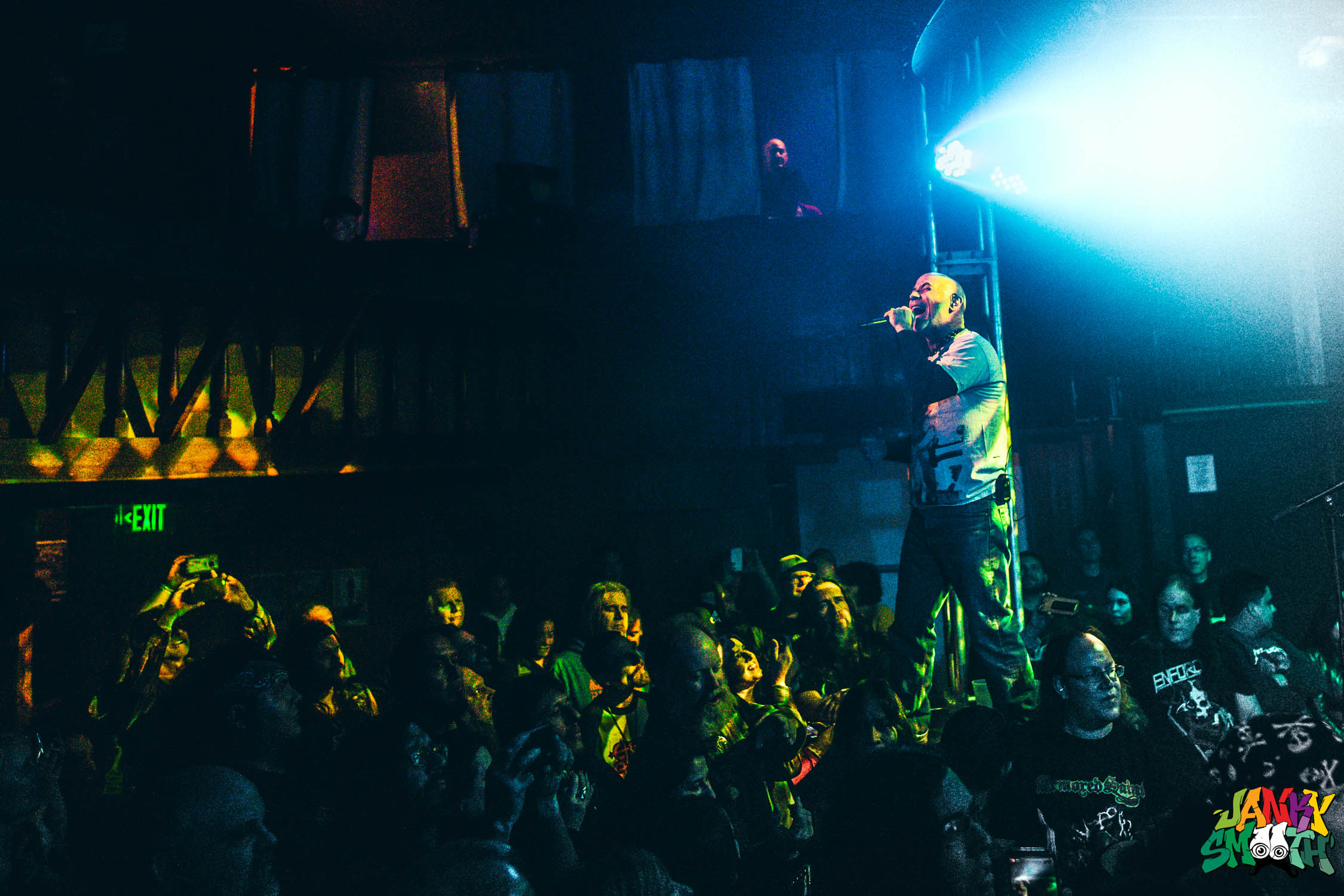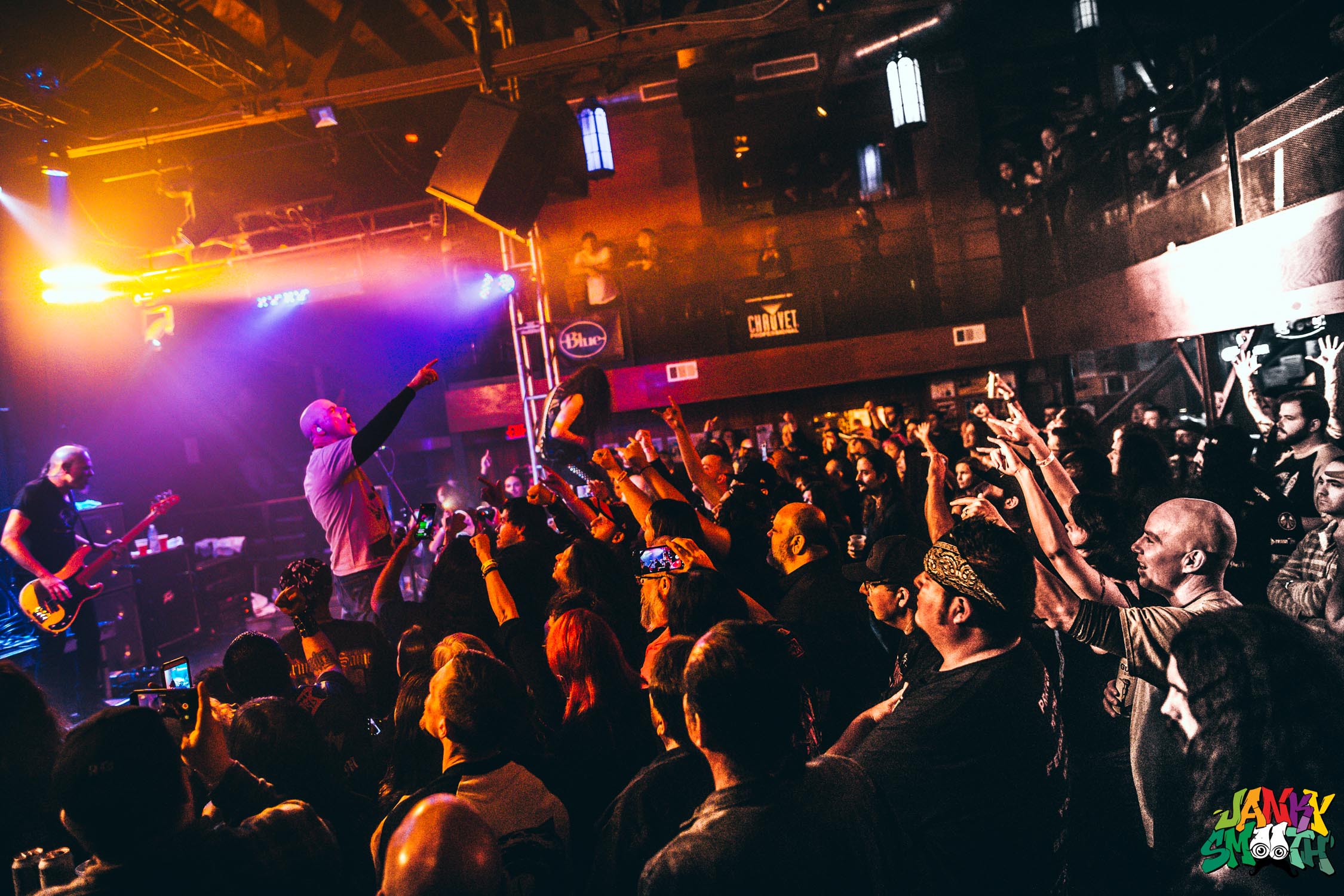 Words by: Rob Shepyer
Photos by: Dillon Vaughn