Children of the Night: Doyle at the Whisky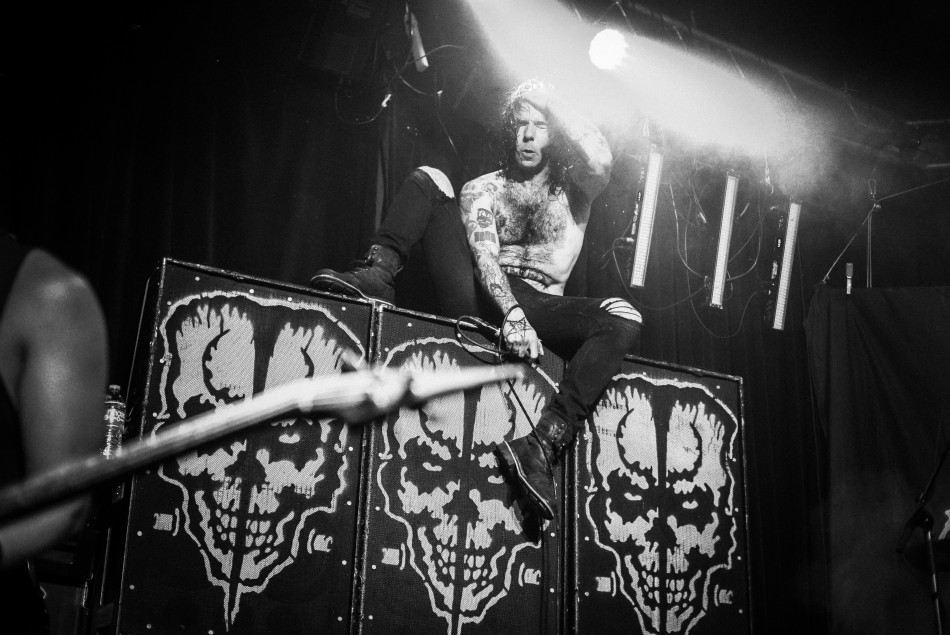 I love The Misfits, so naturally I feel inclined to support every member in whatever endeavor they do but it would be a mistake to relegate Doyle Wolfgang Von Frankenstein's band, DOYLE, to the status of a side-project. They stand alone with their amazing songs and performance. And as amazing as it is to see Doyle, the vegan beast, storming a stage, the real story here is Alex. Alex Story is one of the most visceral, intense frontmen anyone could ever see. I feel like it's a shame he's not more of an icon, actually. Nicknamed the Wolf Man, Alex Story summons up lycanthrope ferocity when he performs. His body, neck, ribs, and legs contort to some wolfly design, he prowls off the balls of his feet, really feeling the monster within. It's like seeing the transformation scene from An American Werewolf in London play out before your very eyes. The set always ends with Alex drenched in sweat and leaving everything behind on the stage.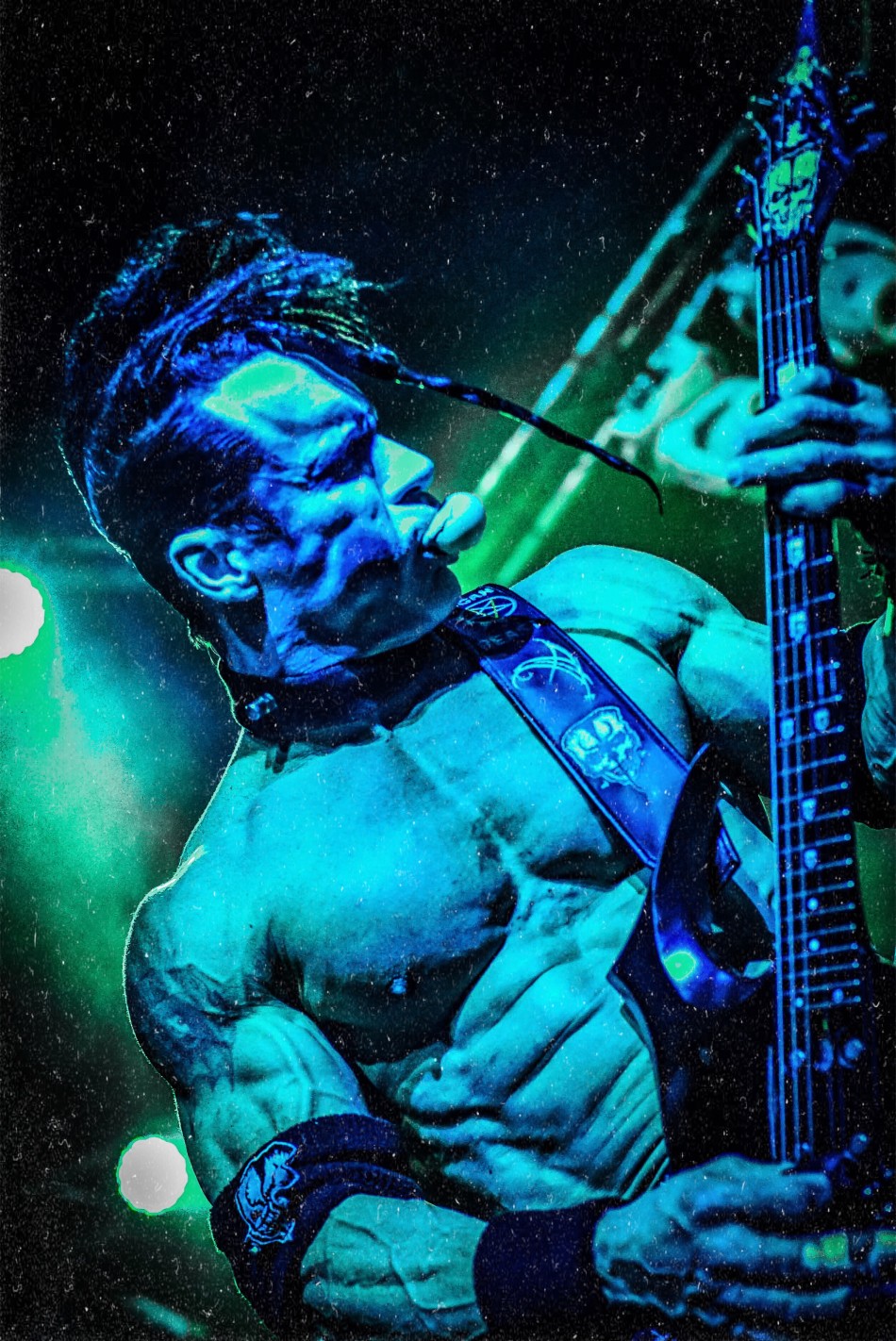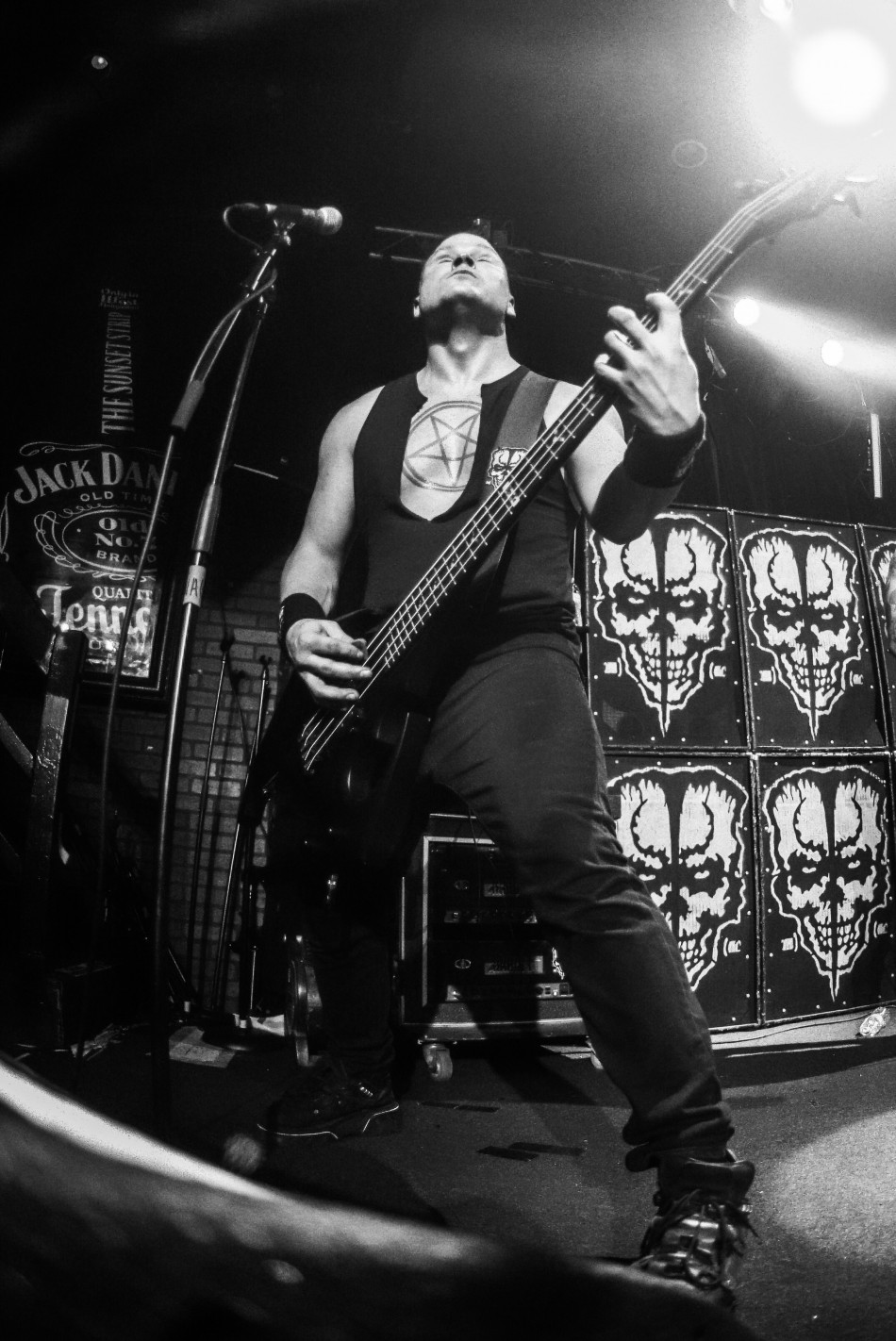 This night at the Whisky was filled with bands inspired by horror, darkness, and evil. I arrived to see Luna 13, a demonic duo on Cleopatra records that make a witching version of industrial metal. Within the pounding, hard electronics, the band incorporates a few trap beats just to make the seance feel like a party. Lillith Bathory doesn't just growl out her lyrics, she dances and disrobes on stage then covers herself in blood to leave a lasting mark on your memory.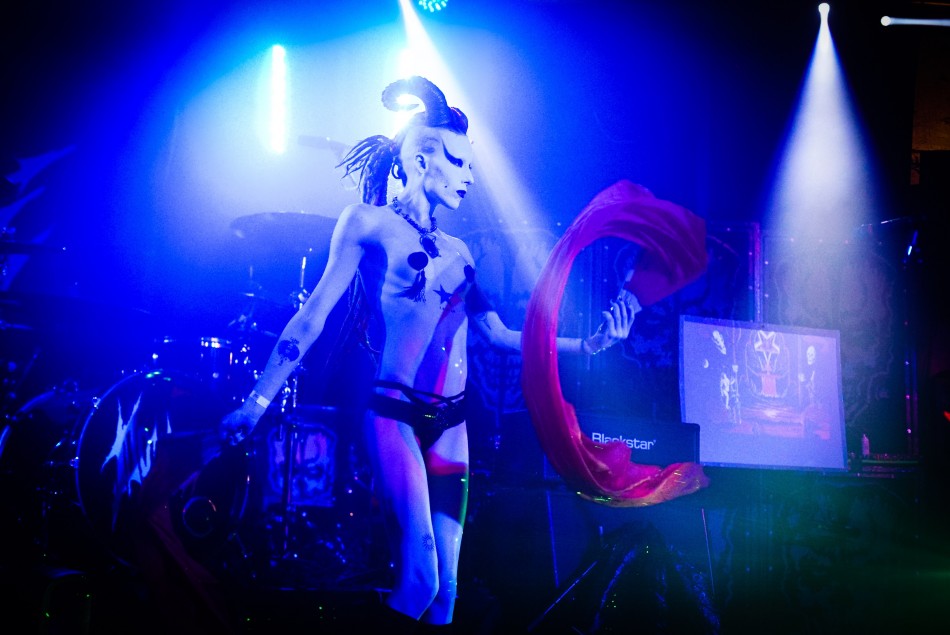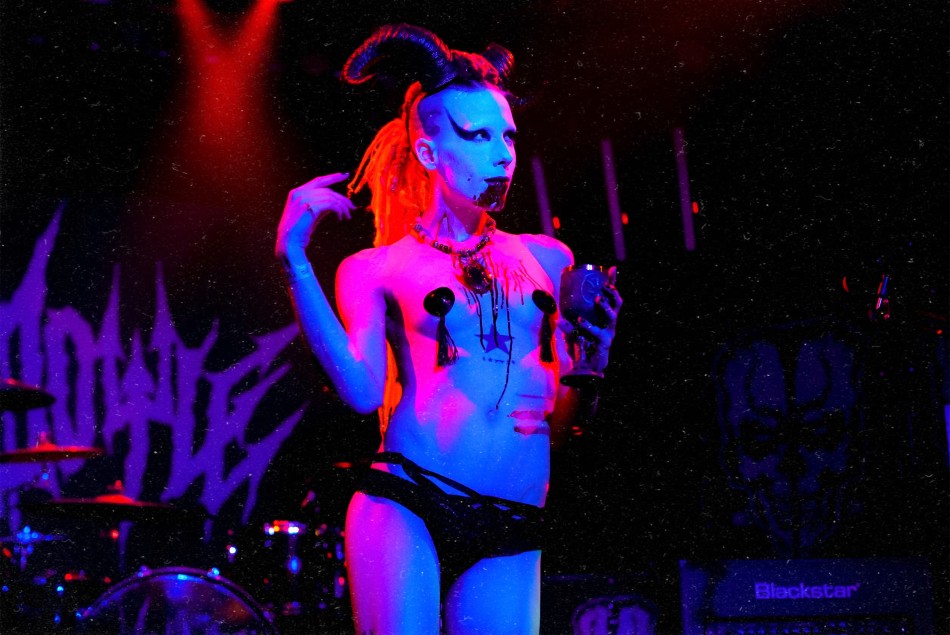 Horror punk outfit, Killer Wolf, was next and what I understood right off the bat after looking at this band was that here are a bunch of guys who's lives were changed just like mine by the Misfits, and probably Danzig too. They incorperated heavy punk rock energy and guitars over gothic, post punk bass to give their horror punk stories a macabre undertone.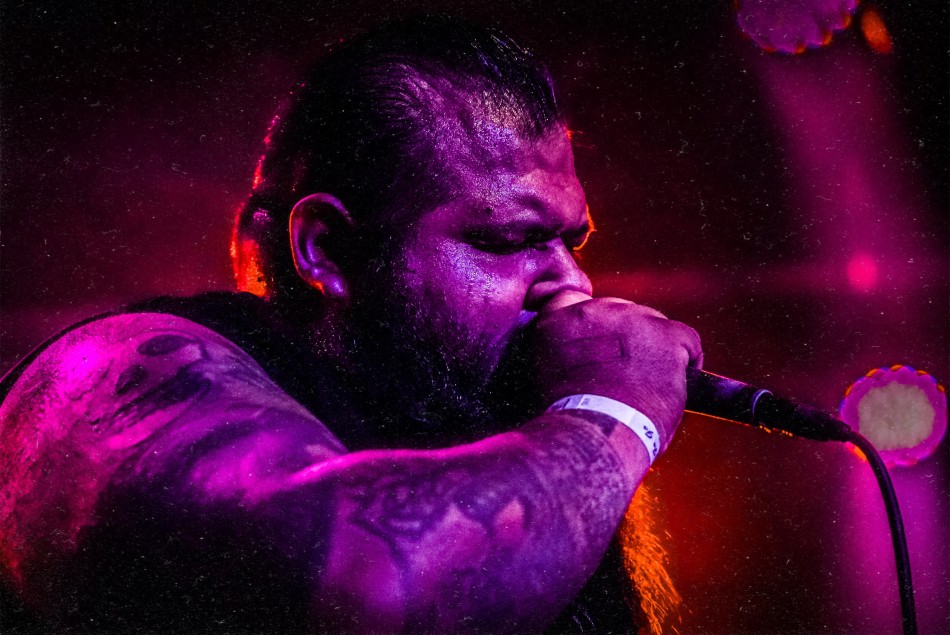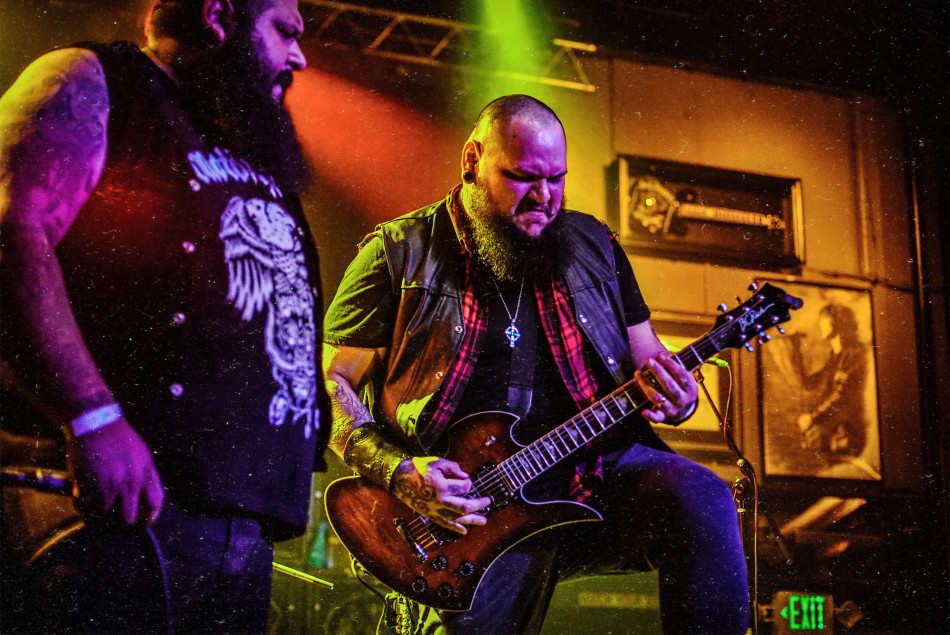 Delphic Sibyl was next, following in the same horror punk vein with heavy riffs and post punk bass, yet what separated them from the other bands was their costumes. Each member dressed as their own ghoulish character and it felt a little absurd seeing how proficient each was on their instrument. Their singer had boatloads of charisma oozing out of him. He growled, screamed, and sauntered all over the stage as some kind of master of horror ceremonies.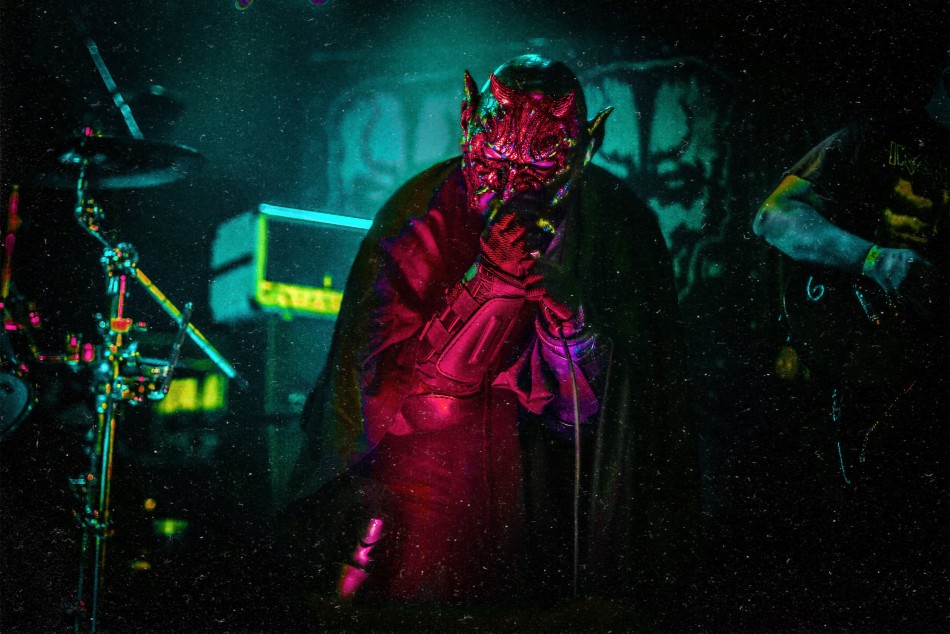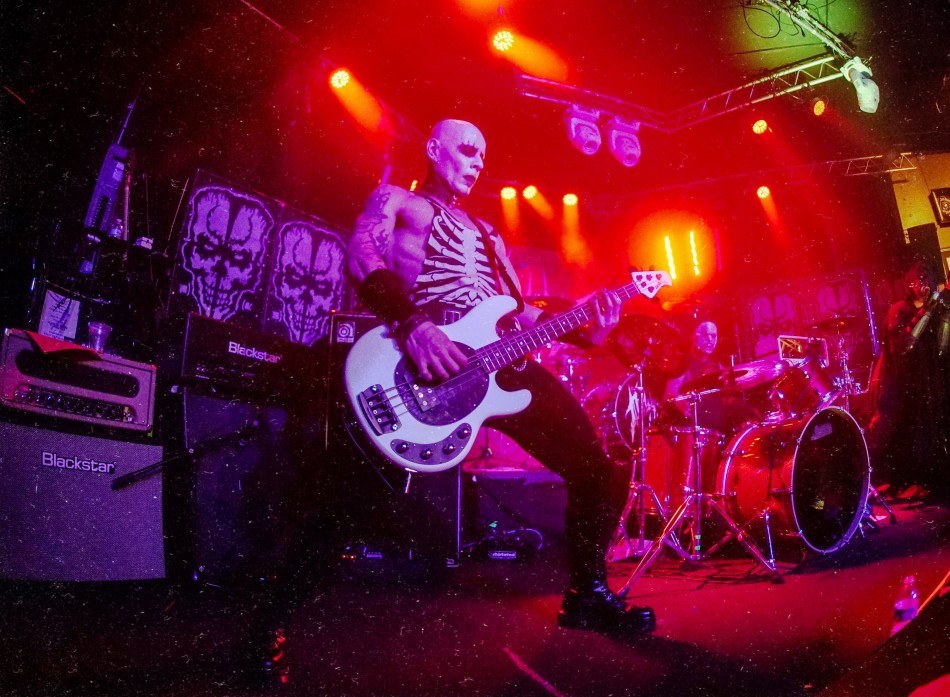 The next band was so young I immediately squinted a critical eye at them. Instigator might all still be in high school for all I know. That said, I can't remember the last time I was this impressed by a young band. They hit the ground running with incredible thrash metal power, there was an obvious connection to Slayer and Metallica's Kill 'Em All era. The members of the band all sound and look cohesive, each one in the pocket, ready to play off their fellow bandmates then they alternate roles as singers. Each young man in the band is incredibly talented and bonded to the guy next to them. You see a band this young and good and know the only way they could ever miss the mark and not make it big in the metal world is by some of kind of mistake.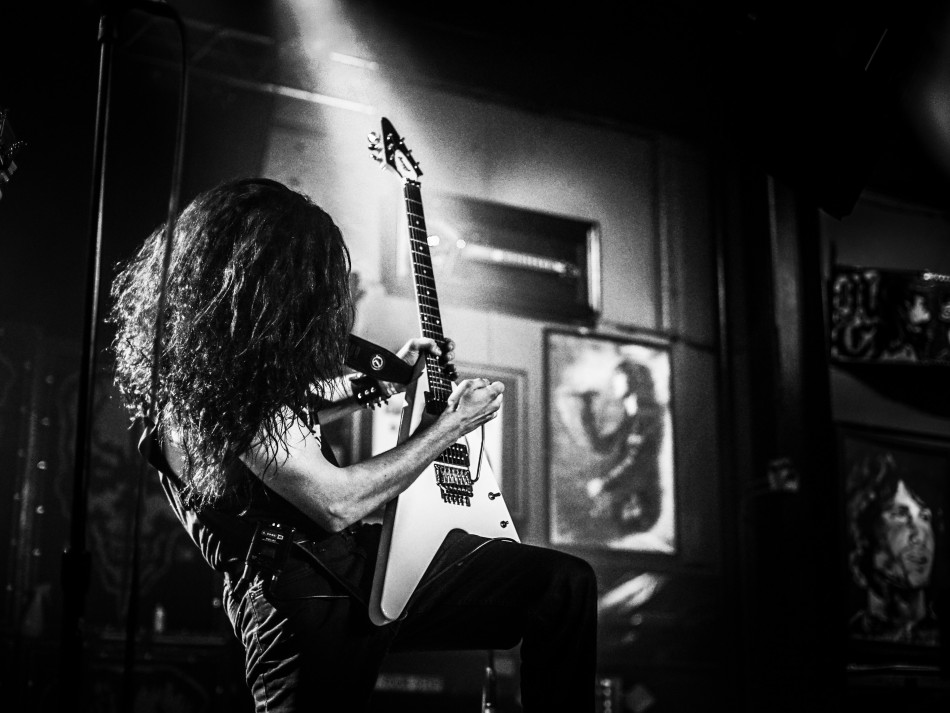 Scurvy Kids were the last band to open up the evening playing various punk rock covers from bands like Circle Jerks, Black Flag, and the Misfits. The most stirring moment of their set came when they performed "Amoeba" by the Adolescents with the song's writer, Rikk Agnew, who took the stage ripping on guitar and found his way cruising through the audience. I took a good look at Scurvy Kids and realized if the Goonies grew up, they would be this band.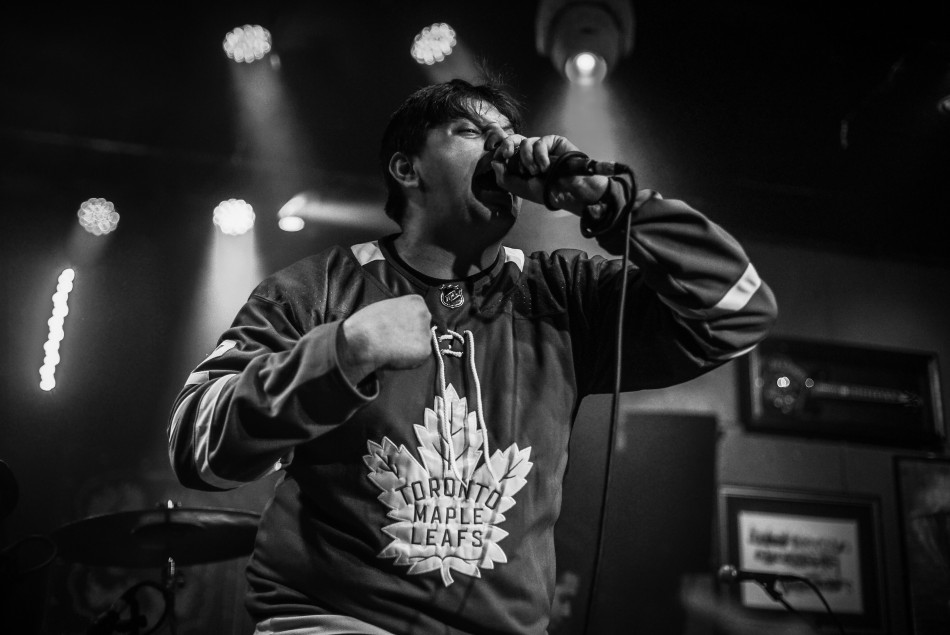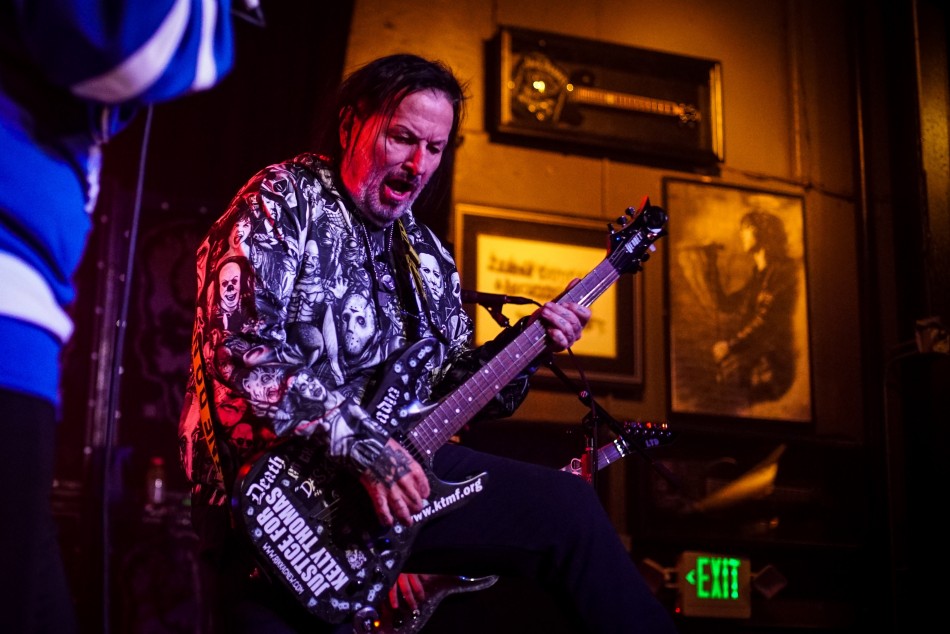 Right out of the gate, Doyle and Alex Story ripped onto the stage with inhuman amounts of energy. Frankenstein and the Wolfman getting a stage to themselves is a recipe for devastation. Alex Story moves so intensely and erratically that you can't help but be impressed and interested in every venture he has to offer as a singer. I gotta check out Cancerslug next. Alex Story eventually got so sweaty he took his shirt off, this wasn't a sign of exhaustion though because he was still going insane, climbing up the wall of amps and parading around like a drunken monster. Introducing every song with a variation of "This one's a love song, you can dance to it if you like", I realized that Doyle songs are fucking awesome. They're far more metallic than Misfits classics but Doyle is just as much a heavy rock machine. I feel like this band should be playing bigger venues for the truer centers of the Los Angeles punk and metal scenes. I want to see Alex Story ripping apart underground festival stages and not just be a Whisky act whenever they come to LA.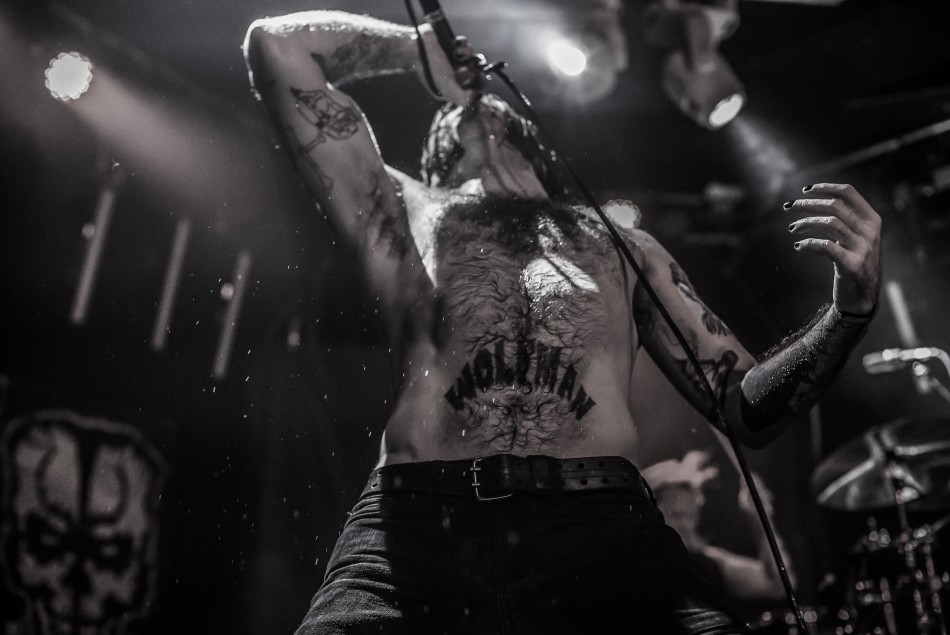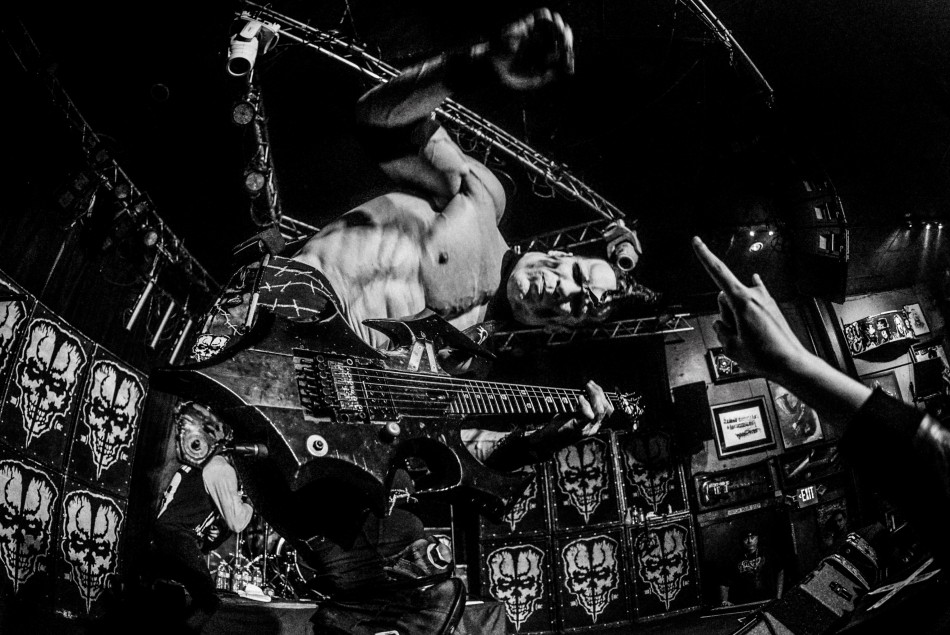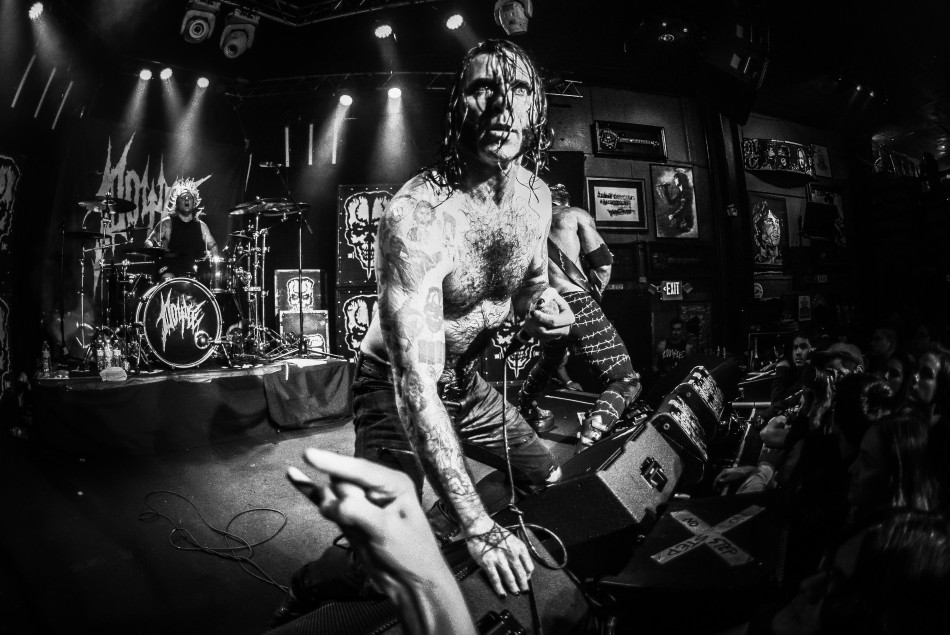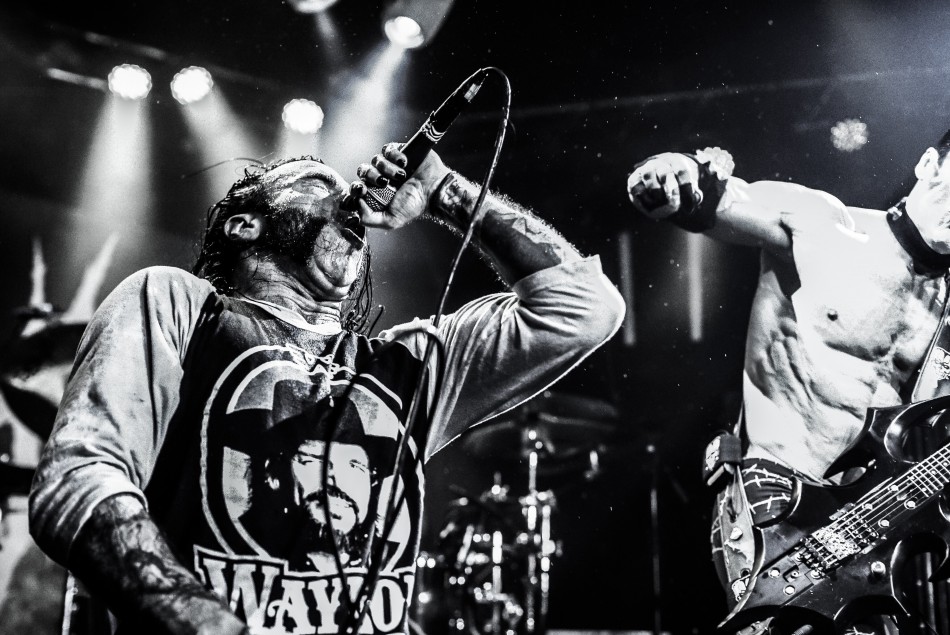 Words by: Rob Shepyer
Photos by: Anthony Mehlhaff