Sand in my Sax: Back to the Beach Festival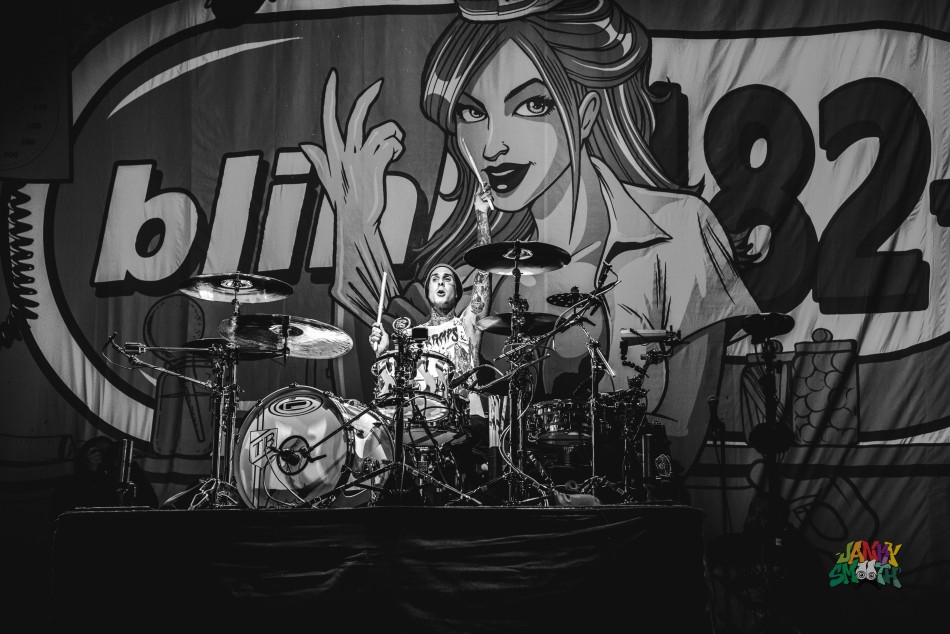 I voluntarily didn't arrive to Saturday's show until minutes before Reel Big Fish took the stage at around 4:00, which gave me plenty of time around town to observe the legions of bat wielding ANTI-FA members, as well as the brigades of MAGA hat wearing Trump supporters, that had gathered at the Huntington Beach Pier. I still haven't found out if this was some coincidence or planned meet up or perhaps if some Ska against Racism club just showed up early with bandanas and baseball bats to walk around town, before going to skank to their favorite band. Regardless, the crowd inside seemed arguably worse, and considerably goofier than I had anticipated, but I suppose this should be expected when three of the four festival headliners (Aquabats, Reel Big Fish and Goldfinger) were nineties-era ska bands who's music was more prevalent in between Nickelodeon and Disney Channel shows than they were on Punk Comps.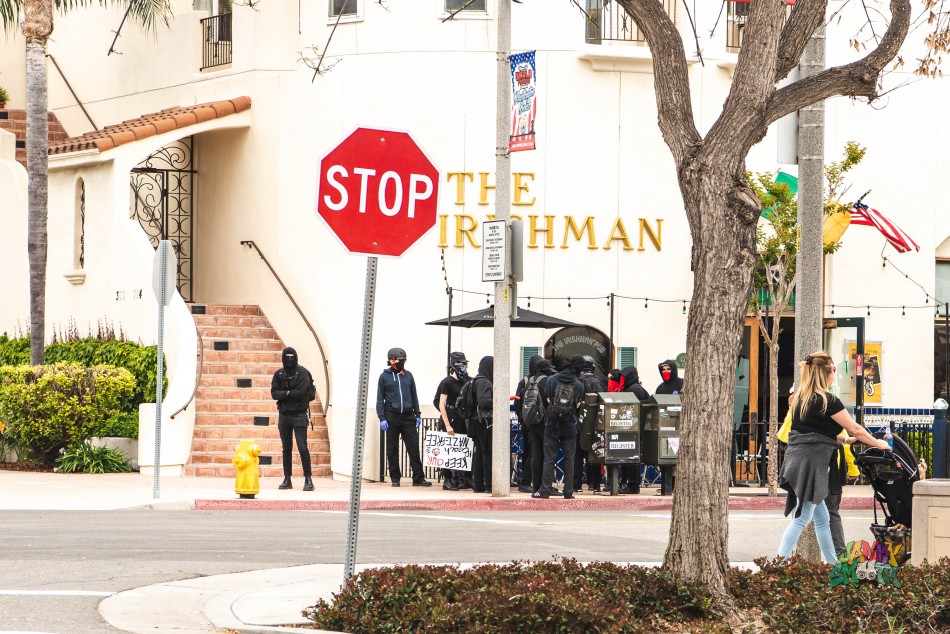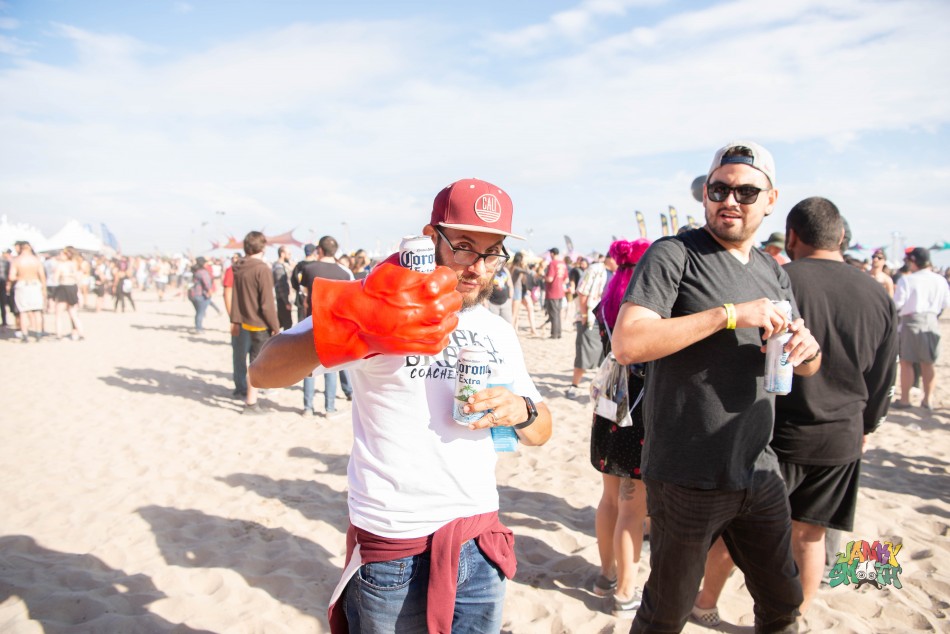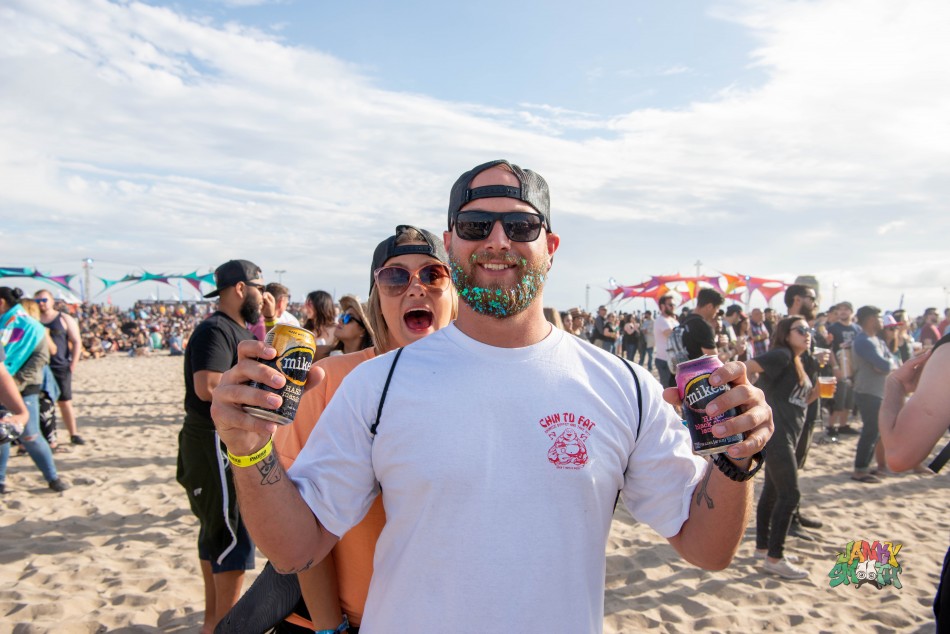 I shamefully grew up listening to Goldfinger, Reel Big Fish and Blink 182. They were my gateway drugs into the underground as I entered adolescence, and YES there was a time in the mid-nineties, outside of California, when all of these bands were considered 'underground'. I knew surprisingly most of the songs that Reel Big Fish and Goldfinger both played, though some I haven't heard for decades, and others I blatantly forgot existed. Highlights of Reel Big Fish's set were audience driven performances of "Beer", "Sell Out" and "Take on Me" all of which have been performed at nearly every Reel Big Fish Show since 1998. I can understand not messing with a "winning formula" but when so much of the crowd is acting like losers, it's hardly worth mentioning winning.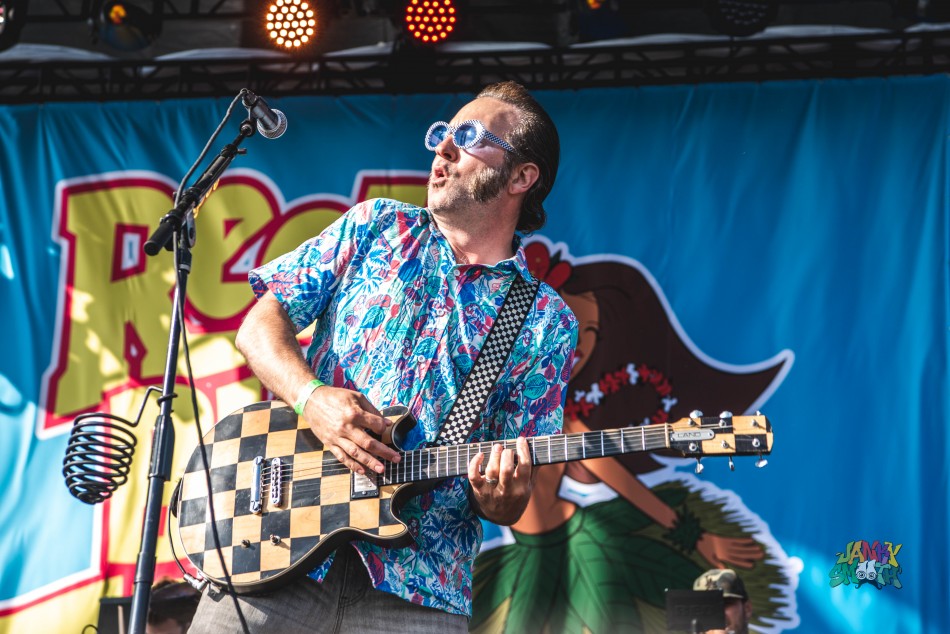 Goldfinger's set was a slightly easier pill to swallow, and guest appearances from Nick Hexium (311) , Mike Hereira (MXPX) Rome (Sublime with Rome) and Travis Barker (Blink 182) made it a lot more watchable than Reel Big Fish's.Festival Coordinator John Feldman, who fronts Goldfinger, has found a way to return to town and play a completely different type of set, filled with guest appearances, that kept the audience engaged and entertained for it's entirety. Though this doesn't sound like a major feat, aside from Blink 182, this was the only other band that managed to pull that off for the duration of their set. Most of the set was cover songs performed with the true front men of the band covering them, such as Nick Hexium joining on stage to play "Amber" by 311, or Rome joining to play "Date Rape" by Sublime (now performed by Sublime with Rome). Other highlights included original songs, "Here in your Bedroom" and "Superman". Following Goldfinger's set, I went out to seek a meal which the festival offered many options. The food as these has gotten much better in recent years, and it's nice seeing returning vendors who offer higher qualities of food and drink than the typical pizza and burger faire that dominated my generation's festival faire. My favorite food of the festival season this year is the Wicked Maine Lobster Mac & Cheese, which I've had now at three out of the four past weekends, and is becoming my go to. I've also been told they have standalone restaurants in San Diego, and they are definitely worth checking out next time you see their tent.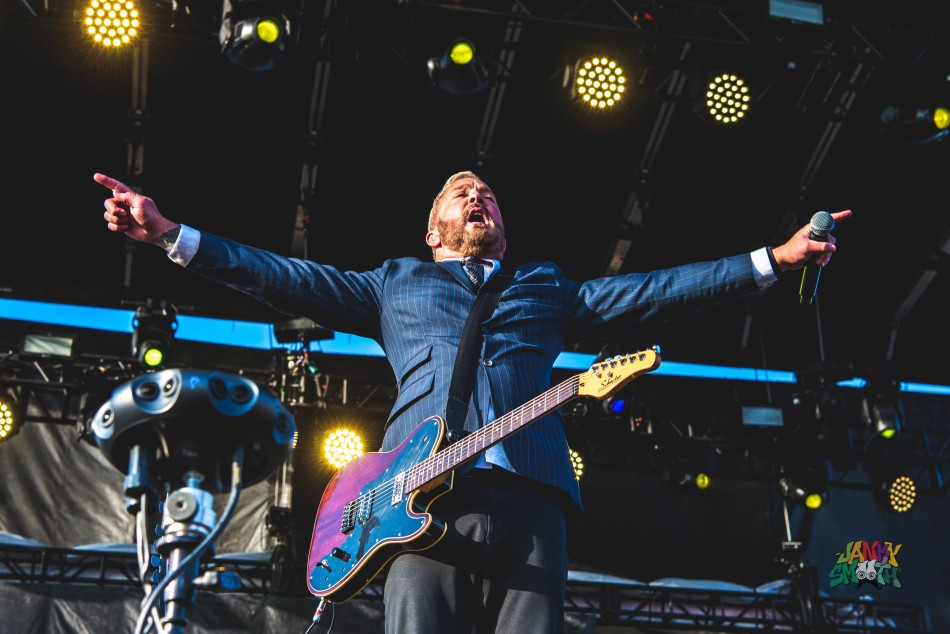 The main reason for attending Back to the Beach for me was seeing Blink 182 with Matt Skiba in our hometown. I had been an early fan of Blink 182 since 1995, and saw them more in between the 90s and mid 2000s than any other band I could name. If I had to think of another band that I have seen as much, the only one that would come to mind would be Alkaline Trio, Skiba's other band. I also haven't seem them perform live since Skiba joined the band, and wasn't sure how the performance would be accepted by the crowd. The records certainly aren't as adored by their fans compared to older material, but their popularity seems to only have gotten bigger. Very unsurprisingly, no one seemed to care or notice the absence of Tom Delonge. In fact, the set was unusually more polished and concise than previous Blink 182 performances than I had seen in my lifetime (I estimated 20-25 shows). Though the band doesn't move around as much as they used to, nor does the banter between Skiba and Hoppus retain the same dynamic than that of him and Tom Delonge, these are not things that I, in my 30's, felt was missing. Skiba plays noticeably stiffer than Delonge, but manages to play the songs much more clearly, and sings them much more akin to what they sound like on their records. There are still pool floaties and inflatable dolls in the audience, but the band seems to be trying harder. There's also the high likelihood they actually improved at performing over twenty years. Blink 182 was never really that great to see live past age 18 for me. It was always a fun night, but I can't ever remember leaving and being impressed by how well Mark or Tom sounded. For me, it was always a combination of the chaos of singing every song with your friends, and the awe inspiring drumming of Travis Barker, who has blown me away at every performance I've ever seen. He did not disappoint over the weekend either, sharing the stage throughout numerous performances of the weekend.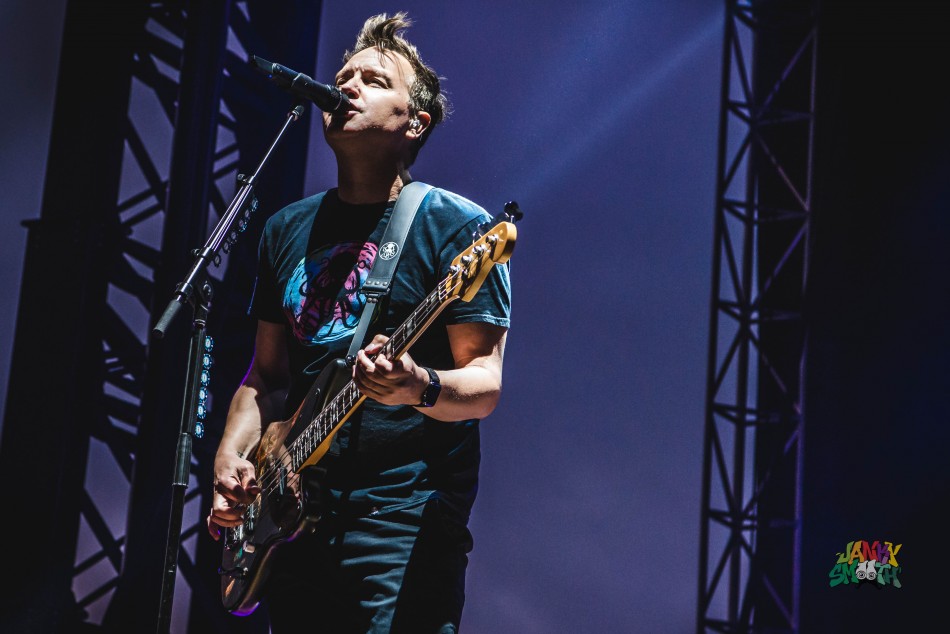 The real surprise of the evening was the band celebrating their most successful release, Enema of the State's 20th anniversary, in which they played the album front to back. It was also the first time I have ever heard the band perform "The Party Song" which was pretty much the highlight of my festival weekend. After playing the final song from Enema, "Anthem", the band played a short encore set of later material, and a closing performance of "Dammit".
Blink's set was the obvious high point for most of the festival attendees and was enough of a driving force for me to consider the festival worthy of attending next year, if John Feldman and company can continue to book headliners that people enjoy watching….which brings me to Day 2.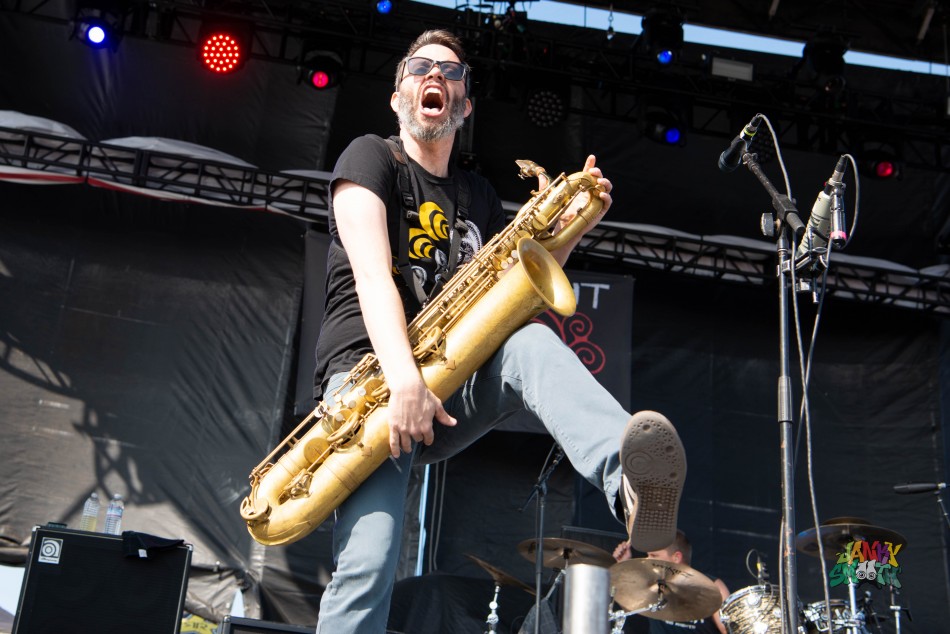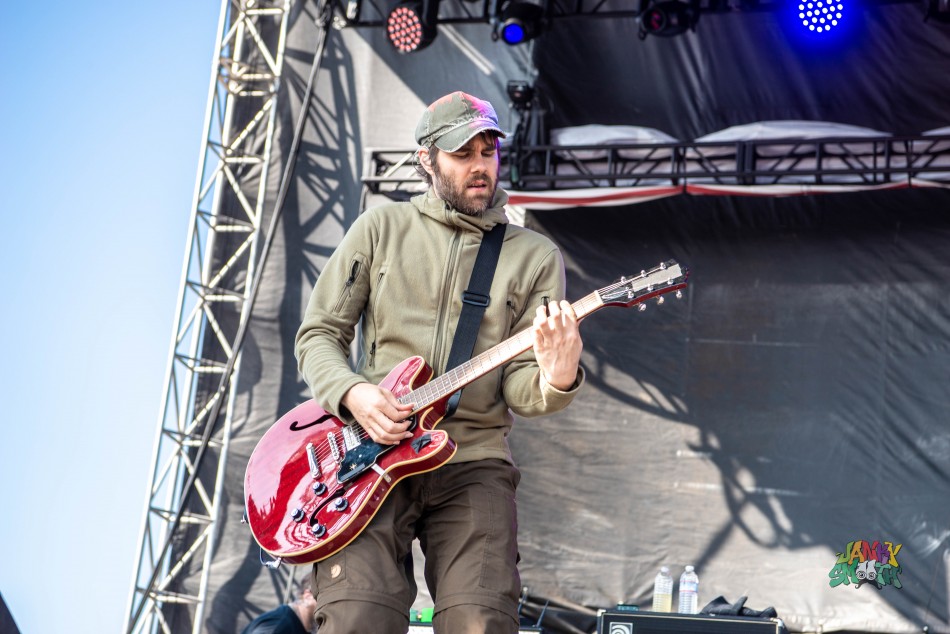 Day 2 was the most atrocious excuse for a festival lineup I have ever seen and the multiple mass exiles throughout the day confirmed I wasn't the only one who shared the lack of sentiment. Streetlight Manifesto were at most a 6/10 and that was as good, if not better, as anyone got. There were literally little to no highlights from day 2, but seeing Anthony Green's Jugular almost pop while Travis Barker joined on stage was about as much as I can conjure up. The Wonder Years actually sounded fat, and couldn't sing over their basketball jersey and backwards hat fans, while Story So Far squeezed out two good performances with "Quiksand" and "Heavy Gloom". The Used played a Linkin Park song and I have nothing worthy of my time to write about them.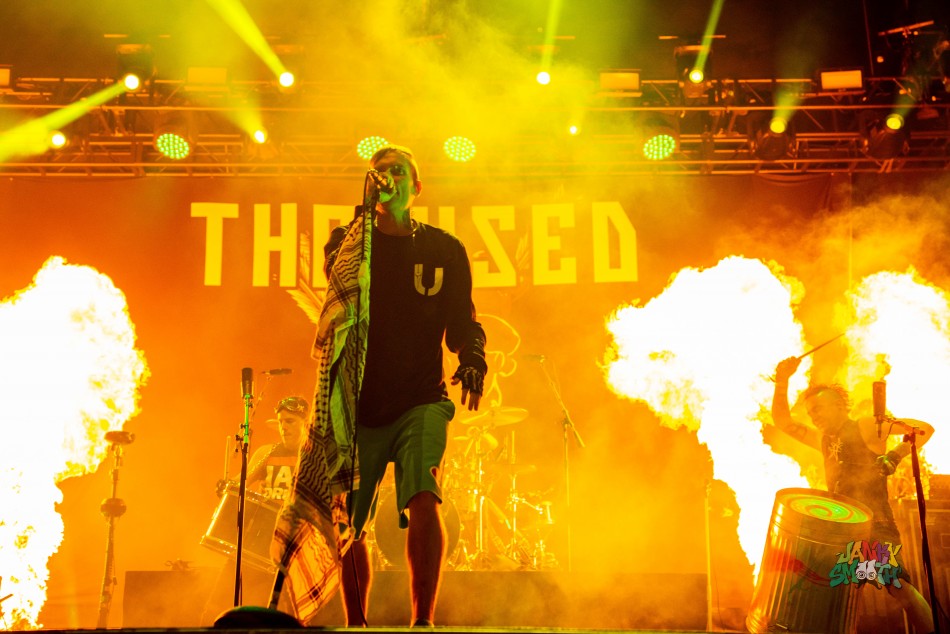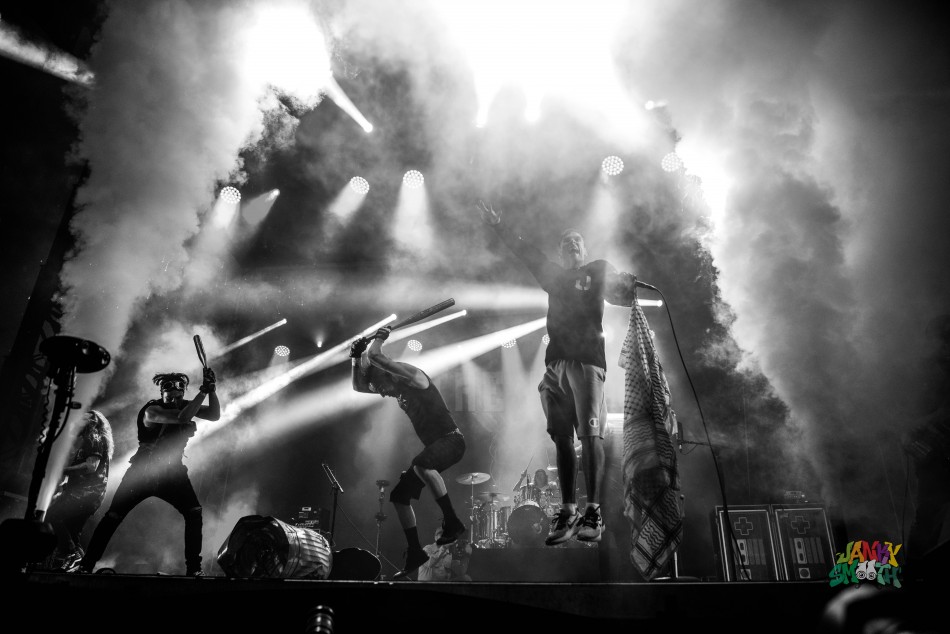 Overall this is a festival that could probably have accomplished a lot more with a lot less. I'm not sure what the formula for success will entail, but potentially as a single day with two stages similar to Just Like Heaven or When We were Young. John Feldman has the ability to book the best bands in Pop Punk and legends of the ska scene from all eras, so hopefully next year's festival adds more consistent entertainment. If not, hopefully he'll just bring Blink 182 and Goldfinger back and dial it down a bit.
Words by: Dave Unbuckled
Photos by: Giuseppe Steele